UPFRONT Supreme Court news, Blackburn plans ABOTA judiciary defense, Sen. Cooper's woes, US AG visits Baptists, TSSAA-Brentwood Academy, TMA-Blue Cross litigation, progress in the Ganier and 1Point cases, Corker's counsel, Rep. Cohen, Caremark, the crack tax and more
COURTS Both Tennessee's approach to judicial selection and Attorney General powers may be in for some tweaking; Vines back in the spotlight; local lawyers head for SCOTUS; court rulings; escalation in Shelby County, and more
FOCUS: ETHICS & OPEN GOVERNMENT Ethics Commission's Androphy seems to have bull's-eye on his chest, just as an unprecedented amount of information is becoming public about government officials' cash, causes and kinship. more
LAW FIRMS Harwell Howard's Cox provides corporate update, Waller and National Health, Baker Donelson, Haskell heads coalition, NAIOP allies, Bone, firm moves and name changes, Hale Dewey Knight spinoff, talent recruited and more
FOCUS: Accountants' litigation services LBMC says straight talk is its stock-in-trade, as the litigation-services sector starts heating up. more
PEOPLE New general counsels at Healthways, Louisiana Pacific, FirstBank; comings and goings, and people making partner; new firms launched, civic groups led, books in the works, and more
ENTERTAINMENT: Neal & Harwell champion Keith Urban in court The redhot country singer complains that a New Jersey resident is trading off the performer's fame. more
SPOTLIGHT: Board of Professional Responsibility Tennessee disciplinary agency was propelled in national rankings by the end of Tennessee's gag rule. Next, will the General Assembly and BPR make lawyers' punishments more 'public'? more
GOVERNMENT MS13 Gang takes a hit, AG Cooper active on many fronts, TennCare monitors report, Cain at Law, Governor's moratorium, Girls Gone Wild, English only, cable franchising, cigarettes, predatory lending, litigation and more
LAW EDUCATION Lindquist discusses judicial selection, Geier urges altruisum, Memphis lawyers push for diversity, VU Law gets new money-raiser, faculty move from Duke to VU, new courses and resources, and more
PUBLIC SERVICE Bar Fellows, legal services, Skadden winner, and leadership in pro bono service, statewide. more
ATTORNEY RESOURCES U.S. Attorneys selection process, Tennessee judges and national security, Ray challenges bankruptcy law, sentencing guidelines, session-musicians' rights, court rules, patents, privilege... more
REGIONAL Lawyer profiles, verdicts, deaths and demarcations, plus class actions, murderers brought to justice, celebrities in extremis, music assets in play and other goings-on. more
UPFRONT
SUPREME COURT: As a result of a Supreme Court ruling issued earlier today, the Judicial Selection Commission must submit a new three-name panel for consideration by Gov. Phil Bredesen in choosing the fifth member of the court. Gov. Phil Bredesen and AG Cooper largely persuaded the Supreme Court of Tennessee that, when it comes to naming the justices' next colleague, the Governor and Chancellor Lyle pretty had it figured best, NashvillePost.com, Feb. 21. For more background, see this issues COURTS section and for insights regarding the diversity factor in merit selection of judges, see today's LAW EDUCATION section. Backgrounder on Supreme Court contender and complainant Houston Gordon, up to the point of the Supreme Court's earlier reach-down decision, BusinessTN, Jan. 2007.

JUDICIARY DEFENSE: Under newly installed President Gary Blackburn, founding partner of Blackburn and McCune PLLC, the Tennessee chapter of the American Board of Trial Advocates (ABOTA) is launching several initiatives; among them, a "defense of judicial independence" Gary
Gary BlackburnBlackburnprogram, to support judges unfairly criticized as a result of their rulings. Blackburn cites the example of former Tennessee Supreme Court Justice Penny J. White, who in 1996 became the only Tennessee judge to lose a retention election, as a result of an alliance that took revenge for her role in overturning a death-penalty case. At the national level, ABOTA's strong reaction to Bush Administration criticism of lawyers who chose to defend detainees at Guantanomo Bay led to the resignation of a Pentagon official. ABOTA will also conduct two Master's educational programs in trial advocacy, and will confer annual awards to trial and appellate judges. Blackburn said ABOTA also plans to honor Douglas M. Fisher of Howell & Fisher PLLC, on March 30, with the John Hooker Sr. Lifetime Achievement Award. Blackburn describes Fisher as "a true lion of the bar." ABOTA will also honor TSC Chief Justice E. Riley Anderson with a lifetime achievement award named in honor of the late Justice Joe Henry. Blackburn said ABOTA will also present an award to NewsChannel5 News Anchor Chris Clark, who will retire in June.♦

U.S. Attorney General Gonzales met yesterday here with Baptist Convention officials to discuss launching the First Freedom Project, an anti-discrimination initiative. Local ACLU leader Hedi Weinberg questioned why a single denomination's venue was chosen, Tennessean, Feb. 21. City Paper, Feb. 21.



Al GanierGanier update: On Friday, Feb. 9, U.S. District Judge Karl S. Forester told representatives of defendant Al Ganier and prosecutors from the office of the U.S. Attorney in Nashville that he will proceed to set a trial date for Ganier's trial on charges of obstruction of justice while an investigation into suspected state-contracting fraud was underway. At that time, Ganier was CEO of Education Network of America, which he left more than a year ago. As of yesterday afternoon, Judge Forester had not set a trial date. The court is reviewing a brief submitted Feb. 16 by Eli Richardson, assistant U.S. Attorney, as part of the continuing federal effort to win approval to introduce forensic evidence that Ganier and an employee had searched their computers for e-mails containing names of key persons linked to questionable dealings. The U.S. Attorney argues the findings "could shed crucial light on what was on the Defendant's mind," and whether or not Ganier was actively dealing with public officials on contract-related matters, in behalf of ENA, at the time. Earlier full NashvillePost.com coverage, here.

DUI test results prompt Cooper arrest warrant: State Sen. Jerry Cooper is arrested for DUI,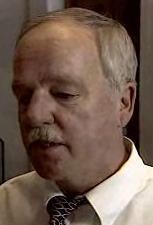 Sen. Cooper (WKRN) reckless driving, NashvillePost.com, Feb. 20; Tennessean, Feb. 21. Times Free Press, Feb. 21. City Paper, Feb. 21. WKRN 2, Feb. 20. WTVF 5, Feb. 20. WSMV 4, Feb. 20. Earlier, Federal Judge Curtis Collier denied a request from state Sen. Jerry Cooper, D-Smartt, to delay his March 5 trial while the General Assembly is in session. Chattanoogan.com, Jan. 30. In the bank and mail fraud court case, Sen. Jerry Cooper's defense counsel awaiting evidence to support allegations of prosecutorial misconduct in form of coaching witnesses, Times Free Press, Jan. 16. Cooper's post-accident blood test results not released to public, due Rutherford DA's request, Tennessean, Feb. 10. Sen. Cooper at home recovering, NashvillePost.com, Feb. 12; City Paper, Feb. 14.

1POINT Affair: Trustee McLemore's blog says he and his associates continue to look for others who might have been

Barry Stokesinvolved with Stokes; U.S. Bankruptcy Judge Lundin has set March 20 for hearing on Stokes' motion that McLemore be removed from the Chapter 11 proceeding, and challenging creditors' lawyers with charges of conflict of interest. Trial on embezzlement is set for May 22. Related story on sale of Stokes' Japanese art collection, Tennessean, Feb. 11. Auction set for March 17, Tennessean, Feb. 17. 1Point Founder Stokes again complains that in attorney Paul Buchanan of Round Rock, Texas, he has had inadequate counsel, and asked that he be represented by attorney from federal defender program. Nash. Bus. Journal, Jan. 8. Stokes was given a federal defender and his trial was delayed months, into the spring. Tennessean, Jan. 22. More coverage, click here.

CAREMARK RX — Caremark SVP Susan Bro confirmed Friday that corporate General Counsel and EVP Edward L. Hardin Jr., 66, a past president of the Alabama Trial Lawyers Assn., has announced his plans to leave company, contingent on Caremark merging with CVS. With the Caremark shareholder vote on the CVS Corp. merger on hold til at last March 9, and with Delaware Chancellor Chandler expected to rule by Feb. 23 on the crucial shareholder vote, suspense is building. At one point, Caremark reportedly failed in its attempt to get Skadden Arps Slates Meagher & Flom ejected as Express Scripts counsel, Wall Street Journal, Jan. 25. For NashvillePost.com coverage, search term CAREMARK. Caremark's communications here. Express Scripts' here. VU Owen School's Luke Froeb comments on the proposed $21 billion-plus merger, AP via Kiplinger, Feb. 18. Columnist says ISS investor comments reflect Chancery judge's critical view of Caremark, Tennessean, Feb. 21.

CRACK TAX — Defense lawyer Gregory P. Isaacs is becoming adept at handling questions on Tennessee's so-called "crack tax" on illegal drugs. The statute, which allows state tax officials
Greg Isaacs to seize money and property before the accused has been convicted of any crime, was ruled unconstitutional last year by a Davidson County judge. Isaacs said a number of appeals on this matter are working their ways through the system. He told NATTY that sometimes "revenue officers are at the jail before my client calls me," ensuring less than adequate due process, and the fines are nontrivial, with $8K and $70K fines on record. Isaacs has been interviewed on our illegal-drugs tax by the New York Times, Jan. 4, as well as by Fox News and the London Dispatch. Knox. News Sentinel, Jan. 22.

TSSAA & BRENTWOOD — The U.S. Supreme Court will hear April 18 the long-running lawsuit over alleged recruiting violations, involving Brentwood Academy and the Tennessee

Colbert for TSSAA Secondary Schools Athletic Association, the organization that oversees high school athletics in the state. Brentwood Academy has been represented by James F. Blumstein, who is also a professor at Vanderbilt University School of Law; and, by Lee Barfield of Bass Berry & Sims, among others. TSSAA lead
Barfield, pro Brentwoodattorney is Rick Colbert, of Colbert & Wilbert. Brentwood argues they have the First Amendment on their side; TSSAA their recruitment protocols should prevail, and are constitutional. Related story, Tennessean, Jan. 10. Earlier, NashvillePost.com, Feb. 2001. Supreme Court schedule. Colbert told NATTY Feb. 7, in part, "...the free speech claim in this case has been concocted as a vehicle to enable Brentwood Academy to create a judicial challenge..." A day earlier, Barfield said the issue for the Supreme Court is speech, and not recruiting inducements. He said TSSAA's recruitment protocol is unconstitutional, adding he believes the association is "betting the life of the organization on their ability to restrict the dissemination of information to parents of middle-school students..."

HEALTHCARE — U.S. District Court Judge William Cain ruled, with prejudice, Jan. 9 that Chancellor Ellen Hobbs Lyle was correct in dismissing an appeal by Tennessee Medical Association in its litigation against Blue Cross Blue Shield of Tennessee, describing TMA's

David Steed initiative as "consistent with a nationwide attack on the actions of managed care entities...", with the complaint being virtually "a carbon copy" of complaints filed in earlier multi-district ligitation cases. These cases center on allegations of improper claims handling and reimbursement. Among reasons cited by the court: TMA's lack of contract with BCBSTN, which might provide standing for a complaint related to the Tennessee Consumer Protection Act, on which TMA largely relied in this action, in an attempt to litigate in behalf of TMA physician members. Judge Cain said BCBSTN still has compulsory arbitration as an option, and noted the that congressional action or free-market forces are also avenues open to BCBSTN. Yarnell Beatty, GC of Tennessee Medical Association, referred NATTY to outside counsel David Steed of Cornelius & Collins, who noted that lawsuit's such as TMA's are driven by managed-care organizations' efforts to minimize payments to providers, through coding choices advantageous to the MCO, but inappropriate for the charges involved, and inconsistent with reimbursement agreements.
On Steed's website Monday, text alluded to "bundling, downcoding, and other unfair claims payment practices." Steed also notes that the "bullet-proof arbitration" clauses in MCO contracts are cost-prohibitive and are therefore illusory remedies. Steed promised further action in the wake of Cain's ruling, probably via other cases that have been filed for individual physicians. In a bit of tutorial, Judge Cain seemed to suggest in his ruling that BCBSTN should have relied more on the physicians' cases. General background: Physicians News Digest, Sept. 2003. In addition to Steed, TMA also retains Edith M. Kallas, who was with Milberg Weiss Bershad & Schulman LLP, New York, until some of that firm's name partners were hit with indictments related to kickbacks to plaintiffs. Kallas was active for New York physicians in settling similar disputes with Excellus BCBS in that state. After the indictments, Kallas joined her lawyer-husbands's firm, Birmingham-based Whatley Drake, now Whatley Drake & Kallas LLC, and opened a New York City office on Broadway. For BCBSTN and Tenn. Healthcare Network: Baker Donelson's team of Gary Shockley, John Hicks, Mary Ann Miranda.

MURDER AFAR — Nashvillian Eric Volz is due to be sentenced in Nicaragua today, after having been convicted by a judge of murdering his girlfriend. The judge reportedly threw out
Volz testimony establishing an alibi for Volz. City Paper, Feb. 18. Volz' family in shock, City Paper, Feb. 20. The CP reported earlier that Rep. Jim Cooper and Sen. Lamar Alexander had begun monitoring the trial, during which Nicaraguan mobs demand Volz death. City Paper, Feb. 15 and Jan. 24. The Nashville music community, of which father Jan Volz is part, held a benefit concert here Jan. 24.


Steve CohenOverriding advice to the contrary, new U.S. Rep. Stephen Cohen (D-9) was interviewed Feb. 9 by Stephen Colbert of Comedy Central's "Colbert Report." We're told the bit will air on the cable channel in March. Comm. Appeal, Feb. 10.

Nashville attorney Paul A. Fassbender, a 31-year-old Wisconsin native,
Fassbender became Sen. Bob Corker's legislative counsel, Jan. 15, focusing chiefly on issues before the Judiciary and Commerce committees. (Todd Womack is Corker's acting chief of staff, while the original CoS designee, Armand Dekeyser, is now senior adviser. Corker's Middle Tennessee representative in Nashville is Paul Goode.) Before taking leave of absence for the Corker campaign, Fassbender was an associate in the Nashville office of Atlanta-based Hall Booth Smith & Slover PC. Earlier, was with Brewer, Krause, Brooks, Chastain & Burrow in Nashville; and, with Wilkinson, Goeller, Modesitt, Wilkinson, & Drummy in Terre Haute, Ind. He is a 2001 graduate of Southern Illinois University Law School. BA, 1998, University of Minnesota-Duluth. He has practice primarily in civil litigation, with healthcare, construction (defect claims) and labor and employment clients. Other Corker appointments, NashvillePost.com, Feb. 20.

COURTS
Gov. Phil Bredesen vows that after next Supreme Court justice is appointed, he'll move to change system of appointing state's top judges, possibly seeking to reconstitute or abolish the selection commission and making the process more transparent. Knox. News Sentinel, Jan. 15. Senate Speaker Ron Ramsey told The Associated Press, published Jan. 24 in the Oak

Chief Justice Barker Ridger, he plans to recommend members of Judicial Selection Commission who will ensure more conservative appellate nominations. Two days later,

Lt. Gov. RamseyTennessee Supreme Court Chief Justice William M. "Mickey" Barker told a Chattanooga audience that moving to partisan elections for judges who serve statewide would be a mistake. Barker's remarks reported in Chattanoogan.com, Jan. 26. Proposed legislation to amend the Tennessee Plan for merit selection, evaluation and retention of judges were pointed-out Feb. 2 by Tennessee Bar Association. TBA said Sen. Randy McNally introduced SB171, which would preserve yes/no retention elections and evaluation-commission process, but would fill the selection commission with people elected by House and Senate caucuses of Democrat and Republican parties. The more radical HB127 filed by Rep. Mike Bell would abolish the Tennessee Plan, turning instead to contested statewide partisan elections. State Supreme Court justice-selection process examined by Grisham, partner in Memphis' Weintraub, Stock & Grisham PC. Memphis Daily News, Feb. 8. TBA's Ramsaur notes this is only one of 76 appointments under Tennessee Plan that has had "material controversy." Observers expect to see legislative proposals to change selection process. During the gubernatorial campaign, Republican Jim Bryson argued for popular election of the justices, WPLN, Aug. 30. Supreme Court JSC record here.

Lt. Gov. Ramsey will influence appointments to 53 state boards and commissions and to the Tennesseee Judicial Selection Commission, and he could influence the makeup of the Supreme Court. Times Free Press, Jan. 24.



Sen. KuritaSpeaker Pro Tem Sen. Rosalind Kurita, D-Clarksville, is still pressing her case for direct election of the state's constitutional officers. City Paper, Jan. 31. Editorial says it's time to take 'politics' out of appointments, but goes on to suggest popular election of state's treasurer, secretary of state, comptroller and attorney general. City Paper, Jan. 31.

Legislators wonder aloud whether Attorney General should have powers to prosecute, rather than relying on federal agencies, AP via Comm. Appeal, Feb. 15. This occurred against the backdrop of debate of a Kurita-Kelsey proposal to push for popular direct election of the state's AG. AP via Times Free Press, Feb. 15.



Jim VinesFormer U.S. Attorney Jim Vines remains the focus: Attorney Hal Hardin pursues federal case for former assistant U.S. Attorney Larry Moon, with fresh depositions filed in court before District Court Judge Jordan. NashvilleScene, Feb. 15.

In Nashville on Feb. 12, Bankruptcy Judge Marian Harrison denied creditors' request that the bankruptcy of the North Carolina-based American Historic Racing Motorcycle Association be transferred from Nashville to New York. Costs associated with other protracted litigation with creditors had led AHRMA to seek bankruptcy. AHRMA is represented by Sam Crocker and Tim Niahros of Crocker & Niahros, while Hank Hildebrand represents the creditors (06-06626). Roadracingworld.com, Feb. 6. The case was originally set in Nashville, in part because the former AHRMA lived in Middle Tennessee. Background here and here.

U.S. District Judge Robert Echols has been named a civilian aide to U.S. Secretary of the Army Dr. Francis Harvey. Echols is a retired Army National Guard brigadier. The secretary's aides provide essentially public affairs counsel. Release, Feb. 16.

U.S. District Judge Jordan faces moment of truth in sentencing contrite drug trafficker, opts to extend sentence as message to those considering illegal drug trade, Knox. News Sentinel, Jan. 12.

Judge Collier sentences Edward Bibbins, whom judge said repeatedly abused the federal court system with unfounded court actions, to more than three years in jail, after man is found guilty of perjury in latest bankruptcy filing, Chattanoogan.com, Feb. 9.

U.S. Supreme Court: Nashville lawyers Presnell and Shea of Miller & Martin will represent
Shea for BCI Los Angeles-based BCI Coca-Cola Bottling Company before the U.S. Supreme Court, April 18, addressing subordinate bias liability standards. The attorneys and such observers as VU Law Professor Robert Belton see great portent in this case. NashvillePost.com, Jan. 10; includes Belton view, City Paper, Jan. 11.

RFP JPP-07-001, administered by the Administrative Office for the Courts, invited bids for data-management and statistical reporting associated with cycles of the Tennessee Judicial Performance Program. Two offerors responded: National Center for State Trial Courts (Denver) and Research and Information Specialists Inc. (Mesa, Ariz.). Those proposals will soon be reviewed.

Tennessee Supreme Court ruling limits judges' latitude, prosecutors' power and victims' rights to be heard at key junctures (Layman; Taylor), Knox. News Sentinel, Jan. 30. Anderson County DA Clark tosses plea agreements, arguing Tenn. Supreme Court ruling on victims' rights to be heard cast doubt on cases, Knox. News Sentinel, Feb. 2. The TSC ruling and Justice Wade's dissent were posted during the week of Jan. 29.

Department of Children Services chastised by Sevier County Circuit Judge Ogle for inadequate response to court orders, editorial, Mountain News, Feb. 17.

Magistrates: Attorney General Cooper has been asked for an opinion regarding authority of magistrates of hear cases involving municipalities; query arose in Hamilton County when Chief Magistrate Meeks said City Judge Bean inquired about the magistrates handling some city jail cases. Chattanoogan.com, Jan. 29. Elsewhere: Blount County Mayor Jerry Cunningham said it doesn't appear the county has any liability in a federal lawsuit filed by the mother of a girl allegedly photographed inappropriately by magistrate Dustin Hatcher. BlountToday, Dec. 21.

Hamilton County Criminal Court Judge Stern sees no merit in grand jury suggestion of need for term limits for judges, Times Free Press, Jan. 2. Grand jury chair, Dr. Robert A. Smith, is silent on reasons for suggestion. Concurrent Grand Jury recommends term limits on judges, creation of DUI court, and limits on postponing cases. Chattanoogan.com, Dec. 22.

Hamilton County Criminal Court Judge Stern will rule by March 26 whether or not a secondary-murder statute is unconstitutionally vague, Times Free Press, Feb. 20.

U.S. District Judge Jarvis writes to caution TVA board on land dealings, Knox. News Sentinel, Jan. 8.

Memphis attorney Alan Crone, a partner at Crone & Mason PLC, believes Wal-Mart likely to appeal class-action certification in Ninth U.S. Circuit, Memphis Daily News, Feb. 18.

Anderson County officials took the first steps toward reviving a Children's Advocacy Center, Knox. News Sentinel, Feb. 6.

The Tennessee court of the Judiciary has reprimanded the Hon. Linda J. Onkotz, Sullivan County Child Support Referee for signing and entering three separate findings and recommendations relating to paternity and child support in March and July 1996 and July 2001. Her son and grandson were parties in the case and her actions violated Canon 3E(1)(d) of the Code of Judicial Conduct. Ltr. Jan. 5.

6th Circuit rulings were at center of U.S. Supreme Court's ruling easing prisoners filings of appeals, NY Times, Jan. 22. ACLU provided impetus in court's interpretation of Prison Litigation Reform Act of 1995.

Before Judge Daughtrey, Knoxville gang member becomes subject of 6th Circuit precedent regarding classification of crimes by person younger than 18, Knox. News Sentinel, Jan. 15.

Indigent defense costs are up in Hamilton County, Times Free Press, Jan. 22.

Hamilton County courthouses get information-systems upgrade, Times Free Press, Feb. 12.

Grand jurors meeting in Loudon County have presented a facilities report that says the county needs more patrol officers, more parking, more seating and more patrol cars. Loudon County News-Herald, Dec 27.

After U.S. 6th Circuit reversal, issue of Memphis Police liability in detainee death may go to U.S. Supreme Court, Comm. Appeal, Jan. 30.

Judge Haynes released more National Healthcare Corp. documents from litigation resulting from nursing-home fire, Tennessean, Dec. 21.

Domestic assault charges against General Sessions Civil Court Judge Lonnie Thompson were dismissed before the misdemeanor case was to go to trial. Comm. Appeal, Jan. 4.

An Anderson County attorney who repeatedly interrupted a new judge during an angry courtroom exchange with her was found in criminal contempt of court Friday. Special Judge Jon Kerry Blackwood ruled against Victoria Bowling following a three-hour hearing. Knox. News Sentinel, Jan. 6.

Knox County Criminal Court's Chief Judge Ray L. Jenkins, 70, has been hospitalized for "observation and for some rest," said his attorney, Doug Trant. Knox. News Sentinel, Jan. 13. Special judges have been assigned to fill in for Jenkins, Knox. News Sentinel, Jan. 18. Jenkins family spawned more than one area lawyer, Knox. News Sentinel, Jan. 21.

The McMinn County Commission recently approved the hiring of two additional court officers, but the county mayor said the move would not ease overcrowding or improve security at four local courts. Meanwhile, Chancellor Jerri Bryant called for a monitoring system that would allow security personnel to keep an eye on individual courtrooms. Times Free Press, Dec. 22. McMinn County Chancery Court may not relocated with other courts, Times Free Press, Jan. 15.

New $16 million Justice Center to open in Jefferson County. WATE, Jan. 24.

The Dayton courthouse square, site of the "Monkey Trial," is one of six to be revitalized under a pilot program in Tennessee. WATE, Jan. 24.

Maury County justice center could cost $18 million, Daily Herald, Feb. 15.

Wilson County commissioners approve courthouse spending, addition of third General Sessions Court judge. Lebanon Democrat, Jan. 25. (NOTE: The story in the Jan. 25 Lebanon Democrat referred inaccurately to the vote being for a Circuit Court.)


Commis. BrooksSHELBY CONFLICT: Shelby Chancellor Armstrong provides injunction to stop creation of

Judge Person second division in Juvenile Court, pending ahearing. Comm. Appeal, Feb. 7. Juvenile Court Judge Person says he needs more staff to handle cases, not a second judge in Juvenile Court, Comm. Appeal, Feb. 7. County Commission voted to create second division. Comm. Appeal, Feb. 6. Juvenile Court Referee Hogan rebuts County Commissioner Brooks, who likened the court to a 'plantation'. Comm. Appeal, Feb. 3. Shelby County Commissioner Henri Brooks went to nation's capital to press case for federal investigation into Juvenile Court discrimination, Comm. Appeal, Feb. 12. Brooks' gambit to file discrimination charges in Washington, D.C., itself raises questions, including possible open-meetings infractions, Editorial, Comm. Appeal, Feb. 15. Brooks 'flip-flop' on Juvenile Court, Comm. Appeal, Feb. 15. Juvenile Court: Columnist challenges suburban Memphis' teen-diversion options as suburban perk, Comm. Appeal, Dec. 21. Officials trying to work out juvenile justice issues in Shelby County Juvenile justice officials in Shelby County, led by Judge Curtis Person, hope to meet with leaders from Germantown and Bartlett to work out conflicting procedures for handling juvenile cases in the two suburban communities. Comm. Appeal, Dec. 28. The Shelby County Commission took the first step Wednesday in seeking independent advice on operations of Juvenile Court, the Commercial Appeal reports. Comm. Appeal, Jan. 18. Editorial cautions move to create second Juvenile Court, Comm. Appeal, Feb. 5. Shelby County Commissioner, Republican Carpenter, writes in favor of adding 2d Juvenile Judge in Shelby, Comm. Appeal, Feb. 14.

JUVENILE COURTS: The Bradley County Juvenile Committee Juvenile Judge Swafford and not Mayor Davis have oversight of county's juvenile program. Cleveland Banner, Feb. 11. Juvenile and General Sessions Judge Swafford wants control of Bradley County Juvenile Department, Cleveland Banner, Jan. 28. Bradley Juvenile Court's numerous intervention programs help youth, Cleveland Banner, Jan. 17. Washington County Juvenile Judge Nidiffer is cracking down on students who skip school by going after parent, Johnson City Press, Jan. 16.

DRUG COURTS: Montgomery County mother says Drug Court saved her life, Leaf Chronicle, Jan. 28. Hamilton County Drug Court pushed by Judge Stern marks first graduate. Times Free Press, Jan. 23. Anderson County's Criminal and Circuit Court Judge Elledge and DAG Clark announced formation of Drug Court team to meet Department of Justice's Drug Court Planning Initiative criteria. OakRidger.com, Dec. 20. Anderson Cty. Drug Court push resumes, Knox. News Sentinel, Jan. 16. In 21st Judicial District, Drug Court gets offenders back ontrack. Williamson Herald, Jan. 25. Judge Deacon credited with envisioning Bradley County Juvenile Drug Court, Bradley Weekly, here.

DESEGREGATION: In U.S. District Court in Memphis, Judge Donald holds key to Shelby Schools sought-after unitary status, and end to forced busing. District zones proposed, Comm. Appeal, Jan. 30. District presents plans, Jan. 27. Editorials Jan. 24 and 17. (Metro Nashville schools attained unitary status in 1998.) Jackson-Madison County School Board voted 5-4 along racial lines to not seek dismissal of the school system's long-standing desegregation court order. Jackson Sun, Feb. 9. Jackson Sun editorial urged County Board of Education to reconsider its decision not to seek unitary status. Jackson Sun, Feb. 11.

County Criminal Court Judge Don Elledge, chair of Courthouse Security Committee, insists Anderson County courthouse is vulnerable to attack, as access to the first and second floors is unrestricted. Knox. News Sentinel, Jan. 3. Commissioners approve banning guns in Anderson County Courthouse, Knox. News Sentinel, Jan. 17. Oak Ridger editorial decries 'stupidity'. OakRidger.com, Jan. 23.

Sevier County officials study courthouse crowding, Mountain News, Feb. 4. Editorial urges study of crowding, Mountain Press, Jan. 22.

Metro Nashville courts move back downtown after four years in temporary locations, Tennessean, Feb. 12.

Despite some fourth-quarter spikes, court filings in Memphis are down a bit, Memphis Daily News, Jan. 8.

In Hamilton-Chattanooga, dispute over Gen. Sessions Judge Moon's parking rights continues at City-County Courthouse, Chattanoogan.com, Jan. 27. Times Free Press, Jan. 12. Jan. 4.


FOCUS: ETHICS & OPEN GOVERNMENT
ETHICS COMMISSION — Ketron-Casada offer bill to abolish five-month-old Tennessee Ethics Commission; Ketron suggests fears of politicalization have materialized, a possible reference to complaints against Ketron's own campaign, Comm. Appeal, Feb. 16. Editorial questions speed at

Bruce Androphywhich some would move to stymie Ethics Commission, Comm. Appeal, Feb. 19. Ketron-Dubois bill would make General Assembly subject to Sunshine Law on open records, Daily Herald, Feb. 9. Related editorial, Jackson Sun, Feb. 15. Lawmakers push for General Assembly to be held to open-meetings law, also, AP via Knox. News Sentinel, Feb. 17. Tennessee Ethics Commission weighs rules on open records for its own operations, Tennessean, Feb. 16.
Tennessee Bar Association Executive Director Allan Ramsaur seemed to show frustration with

TBA's Ramsaur the Ethics Commission, when he penned a note within TBA' s "TBAToday" news summary for Feb. 15. Ramsaur focused in part on the Commission's failure to provide agenda documents to TBA and others prior to a Feb. 15 meeting, as well as what he deemed the body's failure to allow public comment prior to taking decisions. By dint of Ramsaur's TBA role, it's no surprise that during a brief conversation with NATTY on Friday, Ramsaur indicated he believes the commission and its staff are giving too much attention to "routine law practice," when, in his view, "the bar's already well regulated, and the legislature didn't think there needed to be a lot more regulation" of lawyers. Ramsaur said he was "disappointed" by what he saw as a setback in earlier progress in the conduct of the commission's work. Commission's draft rules on records, here. Advisory opinion on definition of lobbyists (TEA), here. Draft guiding principles, here.

Common Cause grievance: New Ethics Commission limits public access to local officials' ethics filings, which used to be stored in Election Commission offices around the state, Columbia Daily Herald, Jan. 25.

General Assembly House and Senate gather to hear Ethics Commission's Androphy, Tennessean, Jan. 20. Ethics Commission's Androphy sees strong rate of compliance with filing reports by lobbyists, others, Tennessean, Feb. 4. Knox. News Sentinel, Feb. 5. Ethics Commission legal counsel Anne Turner's addressed 'nervous' lobbyists, City Paper, Jan. 10.

Gov. Bredesen announces plans to create open-government ombudsman, domeciled in the office of the state's comptroller, AP via Tenn. Coalition for Open Government, Feb. 8. Tennessean, Feb. 9. City Paper, Feb. 9.

Humphrey: Lobbyists' reporting of business and kinship ties and special events illuminates lives of Byron Trauger, Mark McNeely, Courtney Pearre, David McMahan, Beth Winstead, et al. Knox. News Sentinel, Dec. 28.

Tennessee Department of Revenue rejects information requests from Drew Johnson's Tennessee Center for Policy Research, branding them 'illegitimate'. City Paper, Feb. 16. Investigative reporter Trent Seibert, formerly of WKRN 2, The Tennessean and The Denver Post, joined TCPR as director for government accountability, NashvillePost.com, Feb. 20.

Conflicts of interest common among local elected officials, Tennessean analysis shows, Tennessean, Feb. 9. House Majority Leader Gary Odom reportedly raised more than $20K last year from healthcare groups that could've fallen under his legislative influence, AP via OakRidger.com, Jan. 30.

Former Sen. Miller (R-Cleveland) is 'testing the waters' for signs of interest among potential clients for lobbying practice, Cleveland Daily Banner, Jan. 28. He was investigated during Tennessee Waltz scandal, but not yet charged. Related, Tennessean, Jan. 26. Miller solicitation letter reaches Tennessee gay activists, Times Free Press, Jan. 30.

General Assembly's streamlined website helps track legislative business, while promise of ombudsman raises hopes for open government, editorial, Knox. News Sentinel, Feb. 11. Site is still hard to navigate for the untutored, Knox. News Sentinel, Feb. 11.

LOCAL ETHICS: A model ethics policy is offered to all 95 counties by the County Technical Assistance Service, the University of Tennessee agency that provides professional services to county officials. Dyer County tackles mandate for ethics plan, facing June 30 deadline, State Gazette, Feb. 12. Loophole in ethics code surfaces in Collierville debate on ethics policy, Comm. Appeal, Feb. 14. Proposed Southaven ethics rules stirred tempest, Comm. Appeal, Feb. 10. Hendersonville aldermen adopt ethics rules, Hendersonville Star News, Jan. 12. Clarkesville ethics action, Leaf Chron., Jan. 3. Sumner county ethics study, News Examiner, Jan. 24. Knox County AG Nichols says Mayor and others did not violate Sunshine Law, Knox. News Sentinel, Feb. 14. Knox County commission rejects Knoxville News Sentinel offer to settle open-meetings lawsuit that stemmed from commission's appointment of members to fill seats of term-limited former members, Knox. News Sentinel, Feb. 20.

States lead on ethics: States are adopting more gift and travel bans, reducing the central role of lobbyists and contractors in financing campaigns and new public campaign financing rules to reduce candidates' dependence on big donors. Half the states have also created independent ethics watchdogs, outside the control of the lawmakers they police - something federal lawmakers have so far resisted. NY Times, Jan. 1.


LAW FIRMS
H3GM UPDATE — Harwell Howard Hyne Gabbert & Manner PC Partner M. David Cox says the firm's 20-plus corporate and securities lawyers are "getting maybe more than our share" of corporate merger, acquisitions and securities work, adding "it's better than it's been at any point in the last six-seven years." Why? "Great attorneys!," replies the 41-year-old lawyer, a smile in his voice. He

David Coxattributes part of the success to a business fundamental: "There's a component of clients that are serial entrepreneurs, that have a success and we help them and they come back the next time, so there's a lot of repeat business."
Long-term relationships are key, as in the case of American Esoteric Laboratories Inc., for which H3GM recently supported a $180 million transaction. The firm was engaged by AEL CEO Brian Carr and President James Billington when AEL was formed in 2003, and H3 lawyers were soon deep into AEL $70 venture-capital raise, which attracted ABS Capital Partners and Oak Investment Partners.
AEL then did a six acquisitions during 2004-06, said Cox, "and grew from an idea, to revenue of $100 million, in pretty short order." The
Susan Sidwell company's first major gambit was its acquisition of Baptist-Methodist hospitals' MPL laboratory joint venture in Memphis. When AEL's growth subsequently attracted the attention of Australia's Sonic Healthcare Ltd., Cox says H3GM referred Sonic to Bass Berry & Sims' Todd Rolapp. Sonic completed its $180 million acquisition of AEL in January. Cox says H3GM has "represented most of the biotechnology companies in town." Colleagues Susan Sidwell and Mark Manner provide counsel to BioMimetic Therapeutics Inc., in Brentwood. Other H3GM attorneys have represented drug, gene therapy and medical-imaging spinoffs and other ventures.
Cox has also been lead counsel to Brentwood-based Goldleaf Financial Solutions, formerly Private Business Inc., for nearly four years. Other recent H3GM transactions include a $30.6 million loan agreement between Brentwood's Advocat Inc. and Capmark Finance Inc. (the former GMAC Commercial).
The firm's largest engagement has been with AmericaSourceBergen Corporation, which tasked H3GM with helping the company merge Beverly Enterprises Pharmacy Corp. of America and Capstone Pharmacy Services, creating Pharmerica, which was then absorbed by Bergen Brunswig-California, in series of transactions with value totaling $980 million.
Cox and wife Lisa have two children and reside in Franklin. The couple met as first-year law students at Georgetown University Law Center. Cox, a native of Baton Rouge, earned his bachelor's degree at Louisiana State University.♦

Waller Lansden Dortch and Davis was counsel to the special committee of the board of National Health Realty in its recent merger with National Healthcare Corp. of Murfreesboro, related Murfreesboro Post, Dec. 21. NHC release, Dec. 21. NHC 8K.

Dan Haskell of Gullett, Sanford, Robinson & Martin is now chairman of the Nashville Business Council, which exists to elect pro-business candidates to public office in Davidson County. The group's leaders include, in addition to Haskell, public-relations counsellor and lobbyist Joe Hall, former Metro Council staff director Don Jones, Greater Nashville Area Chamber President Ralph Schulz, former Chamber lobbyist David Ewing, Waller Lansden attorneys James Weaver and Nancy Stabell, and Bass Berry attorney Stephen Taylor. City Paper, Jan. 8. Tennessean, Jan. 14.

Local developers in NAIOP have formed a PAC and a legislative council to influence General Assembly, Nash. Bus. Journal, Feb. 16. Government regulations and development fees are among highest priorities.

Dennen and Nelley of Bone McAllester Norton are representing Next Generation Imaging LLC in Davidson County Chancery Court, as the company attempts to eliminate vestiges of partnership that are hampering securing a clean CON for an open-standup MRI device, after Next Generation and its previously intended venture partners, RADS III of America and RADS of America III failed to consummate their marriage. NashvillePost.com, Jan. 15. Jay Hardcastle of Boult Cummings is expected to represent RADS in the Chancery matter. Graham Baker of Weeks Anderson Baker has represented RADS in the CON process.

Bass Berry & Sims' Lamar and Hughey were among counsel to Luminex Corporation (Nasdaq: LMNX) in its acquisition of Toronto's Tm Bioscience Corporation, a player in the genetic testing market. 8K, Dec. 15. Related release, Dec. 14.

In mid-state equity deals, lawyers, bankers and accountants play influential roles more often than private-equity financiers, Tennessean, Jan. 8. Among firms named: Bass Berry; Harwell Howard; Waller Lansden; Lattimore Black; Avondale. Tennessean, Jan. 8. Chart here. Related: Trends shaping market: Local opinions suggest strong year, Tennessean, Jan. 2.

Firm identity: With Chapter 13 Trustee Henry E. Hildebrand III, who deals with consumer bankruptcies, sensitive to potential conflicts of interest, the addition of more lawyers working on commercial loan closings and creation of debt instruments at what was then known as Lassiter Tidwell & Hildebrand PLLC seemed to raise the odds of an eventual conflict. Several years ago, Hildebrand distanced from the firm. By this year, it seemed time to change the firm's name, to more accurately reflect Hildebrand's of-counsel status and the roles of other members. A few weeks ago, the firm changed its name to Lassiter Tidwell Davis Keller & Hogan PLLC. The firms remains at its 150 4th Ave. N. Suite 1850 address. Hildebrand remains of counsel, legal receptionist Anne Locke explained Wednesday. The firm's partners: William H. Lassiter, Clark H. Tidwell, Randle S. Davis, Jordan S. Keller, G. Miller Hogan, and J. Ross Pepper.
Colbert & Wilbert PLLC , which Richard L. Colbert and Courtney L. Wilbert formed following the breakup of Colbert & Winstead, took residence Feb. 1 at 108 Fourth Ave S., Suite 209. The former partners who created Rudy, Wood and Winstead PLLC remained, as previously announced, at 1812 Broadway. They are J. Frank Rudy Jr., Amy Wood Malone, Kurt J. Winstead and Mary Frances Rudy.
Former Circuit Court Judge Heldman joined Hollins Wagster Yarbrough Weatherly Raybin PC, Tennessean, Jan. 7.

Nashville-based Thomas K. Potter III was named to head the litigation practice of Burr & Forman LLP. He had been with Jones Walker in New Orleans. Release, Jan. 8. NashvillePost.com, Jan. 8. Tennessean, Jan. 9.

MGLAW PLLC snared business litigator Joe Kelly as equity member and litigation-group co-chair, from his previous 16-year roost with Harwell, Howard, Hyne, Gabbert & Manner. NashvillePost.com, Jan. 30. As reported earlier, MGLaw also recently added associates.

Jeff Miller joins Harwell Howard from Buerger Moseley and Carson, NashvillePost.com, Feb. 20.

Todd, Floyd and Hammett PLC has relocated to Bedford Commons in Green Hills from Third Ave South.

Baker, Donelson, Bearman, Caldwell & Berkowitz, PC named named "Go-to" law firm by Corporate Counsel magazine, release Dec. 19. Firm announced a dozen new shareholders firmwide, Jan. 29. Former U.S. Rep. Nancy Johnson (then of Conn.) joined the Baker Donelson D.C. office, to focus on healthcare, tax and trade issues. Release, Jan. 25. The firm also added five attorneys in Memphis, Memphis Daily News, Jan. 30. Garnered Employment Law 360 ranking, Jan. 9. Sponsored PBS broadcast in key cities of "the Supreme Court" series, Jan. 23. Buckberg of Baker Donelson named administrator of franchise compliance program for International Franchise Assn., Tennessean, Jan. 21, Memphis Comm. Appeal, Jan. 25. Baugh named shareholder in Nashville, release Jan. 29. NashvillePost.com, Jan. 29. In Tri-Cities, Vance Cheek joins Baker Donelson, release Jan. 18. In Jackson, Miss., Yarborough and Thompson join the firm, release Jan. 18.

Husch Eppenberger LLC ceased operations in Nashville, Friday, Feb. 9. Former Husch member Holly Knight, now managing partner of the Nashville office of spin-off Hale, Dewey & Knight, says her firm began operations Monday, Feb. 12, serving clients in both consumer and commercial bankruptcy and commercial litigtation. Nine former Husch associates followed the name partners to Hale Dewey: In Nashville, Christopher Kerney; in Memphis: Carrie Eaker, Bert Echols, Robert Fehse, Aaron Nash, Carrie Rohrscheib, Kandace Stewart, Jacob Zweig. Related, NashvillePost.com, Feb. 3. Memphis Daily News, Jan. 18. Memphis Bus. Journal, Jan. 18. Comm. Appeal, Jan. 6. Memphis Bus. Journal, Jan. 4.

Rachel Waterhouse and Laura Bishop join Branham and Day, p. 20, Nash. Bus. Journal, Feb. 16.

Barry Willms has joined Bass, Berry & Sims PLC's litigation practice, where he will concentrate on e-discovery of data stored in electronic form, much as he did with his previous firm, King & Spalding LLP, in Atlanta. NashvillePost.com, Jan. 8. Tennessean, Jan. 14. Price Wilson, formerly of Adams & Reese, joined Bass Berry. NashvillePost.com, Jan. 24.

Plaintiff's advocate Lieff Cabraser named Chalos partner, with Caterpillar, Overton lawsuits active, NashvillePost.com, Jan. 3; Tennessean, Jan. 7.

Paula Flowers and Leslie Shechter Newman switch: Flowers leaves Commerce & Insurance to return to Farmer & Luna, while Newman heads the other direction. Nash. Bus. Journal, Jan. 15; NashvillePost.com, Jan. 16; Tennessean, Jan. 28. Related coverage NashvillePost.com, Jan. 8; Tennessean, Jan. 9; Insurance Journal, Jan. 15.

Quina and Thirsk joins Adams & Reese as associates; Mason joins firm as governmental affairs adviser, Tennessean, Dec. 24.

Matt Foster has been named associate at Harwell Howard Hyne Gabbert & Manner. Previously, Foster was with a marketing and consulting firm.

Hall Booth Smith & Slover announce associates Embrey, Jennings and Lindberg, Tennessean, Jan. 7.

In Memphis, James Reed joined Glankler Brown PLLC as an associate.Memphis Daily News, Jan. 17.

Frost Brown Todd LLC's website, www.frostbrowntodd.com, was named the top "benchmark" website among the international members of MULTILAW. Release, Jan. 4.

FOCUS: Accountants' litigation services
Litigation support is an important business vein being mined by accounting firms, and others. David C. Wood, a principal in Brentwood-based Lattimore Black Morgan and Cain PC, says litigation
David Wood services represent about five percent of the LBMC's $35 million-plus annual revenue. He currently has eight professionals in his valuation and ligitation unit, and may add staff in LBMC's Knoxville office.

Wood told NATTY that much of the value accounting experts bring lies in being "very forthright" with attorneys regarding "the financial implications" or damages that may flow from a particular action or inaction. He added that his approach is to ensure that LBMC and attorneys have full and open discussions, to ensure his team is adequately informed regarding opposing sides' views of key legal issues.

Wood indicated his firm is unlikely to accept or remain with an engagement in which lawyers seem to be shopping for an opinion or have "a particular number they want to get to," despite a determination that number cannot be substantiated. He said LBMC has resigned assignments for such reasons.


Wally DietzTwo attorneys at Bass Berry & Sims PLC who have worked with the LBMC team recently spoke with NATTY. Wally Dietz recalled that in a commercial case involving breech of fiduciary duty and trade secrets issues, Wood played a key role as a qualified expert, providing valuation of business taken by employees who left the client's business and set up their own.

Dietz' colleague Allen Overby says his experience with accountants has been

Allen Overby "generally positive," adding, "they're hard-working professionals, they're very good at what they do, and they have a very specific skillset that is often very helpful in resolving client issues, particularly with respect to complex accounting issues." Overby noted that accounting firms are retained by the law firm, "which has the advantage of giving the protection of the attorney-client privilege to that work."

Other firms have designs on the litigation-services business, e.g.: Rodefer Moss and Laroy Wolff join to create a Brentwood-based ensic accounting and valuation office, Knox. News Sentinel, Jan. 27 and Nash. Bus. Journal, Jan. 26. Deloitte & Touche LLP recently announced adding Randy Overton to its M&A transaction-services group, Tennessean, Dec. 24. Earlier, Lattimore Black Morgan & Cain announced adding Ashley Kennedy to its litigation-services group, release Dec. 14. Earlier still, two Nashville firms — NetEvidence, a computer forensics and investigation firm here, and Caselogistix, a Nashville evidence and litigation-management software firm — announced an alliance to serve law firms and others. Release Nov. 29. And, on Dec. 13 GlobalOptions announced concentrating its special-investigations business, in Nashville.♦




PEOPLE
Franklin DA Ron Davis reportedly has been told he has grim health prognosis, Tennessean, Feb. 8.

Louisiana Pacific names Fuchs vice president and general counsel, release Feb. 5.

Bass Berry's Clay Richards joins Healthways as general counsel, NashvillePost.com, Feb. 9.

Will Martin named general counsel for FirstBank, NashvillePost.com, Jan. 31.

Nichole A. Francis, a former associate with the law firm of Baker, Donelson, Bearman, Caldwell & Berkowitz PC and most recently, district director for former U.S. Rep. Ford, is now counsel to the U.S. House of Representatives' Committee on Homeland Security. Comm. Appeal.

Franklin City Attorney Doug Berry, a partner in the Nashville-based Hubbard, Berry & Harris law firm, steps down from city post to focus on private practice, Tennessean, Dec. 27.

Asst. DA Kim Helper in Franklin's 21st Judicial District is only prosecutor in latest class of TBA's Leadership Law program, Tennessean, Jan. 16. Van Horn of Butler, Snow, O'Mara, Stevens & Cannada PLLC is profiled as part of continuing series on TBA Leadership Law class of 07, Memphis Daily News, Feb. 8. Profile: Amy Ferguson of Glankler Brown (Memphis), Memphis Daily News, Jan. 25. Related, update on TBA's Leadership Law. Memphis Daily News, Jan. 25. Seven Memphis attorneys have been selected to participate in the Tennessee Bar Association's 2007 Leadership Law program, including Amy Ferguson with Glankler Brown PLLC; Beverly Gates with Baker, Donelson, Bearman, Caldwell & Berkowitz PC; Darryl Gresham with Allen, Summers, Simpson, Lillie & Gresham PLLC; Justin Ross with FedEx; David Smith with Thomas & Betts Corp.; Emily Taube with Adams and Reese LLP and Daniel Van Horn with Butler, Snow, O'Mara, Stevens & Cannada PLLC. Comm. Appeal, Jan. 12.

Ray Runyon has been named part-time attorney for the city of Clarksville until a full-time replacement is found for outgoing attorney David Haines. Haines resigned last month to take a job with the Tennessee Supreme Court. Clarksville Leaf Chronicle, Jan. 11.

Zach and Rachel Fardon have left a couple of lawyer-shaped holes in Nashville. He's now with Latham and Watkins in Chicago, having left the U.S. Attorney's staff here; she's no longer with Metro Legal, and headed northward. Rachel Fardon's former duties as counsel to the Metro Board of Public Education are being shared by Law Department attorneys Jennifer Bozeman and Mary Johnston, at this writing. Related story, NashvillePost.com, Jan. 22.

Profile of Senate Republican Caucus Chairman Mark Norris of Adams and Reese LLP, Memphis Daily News, Jan. 4.

Nashville lawyer Gray Sasser named chairman of state Democrats, Tennessean, Jan. 14. NashvillePost.com, Jan. 29.

Adams & Reese LLP litigator Lampley named partner, Tennessean, Jan. 28.

The Nashville Scene named Deputy District Attorney Tom Thurman and police Sgt. Pat Postiglione and Det. Bill Pridemore as its Nashvillians of the Year for their work in winning a guilty verdict against Perry March, who was convicted of murdering his wife, Janet March. Nashville Scene, Dec. 28.

State Attorney General lawyer Stephen Nunn resigns, Tennessean, Feb. 10. Investigation underway, Tennessean, Feb. 9. He was arrested Feb. 6 for drunken driving, AP via Knox. News Sentinel, Feb. 8. WSMV TV, Feb. 8.

MacLean joins Tennessee Justice Project, remains of counsel at Stites, NashvillePost.com, Jan. 23. Ferguson of Stites & Harbison has been admitted to practice before the U.S. Supreme Court, Tennessean, Jan. 28.

Bass Berry's Yarbro, a former Gore-Lieberman campaign staffer, is among fans of Video blogging, which has become means for politicians and others to reach constituents via online media, Tennessean, Feb. 15. Long-time campaigner Mike Kopp is among other sources in this story.

AG Profile: Princeton- and Yale-educated and erstwhile journalist Attorney General Cooper, who not long ago applied for consideration for the Supreme Court, Knox. News Sentinel, Dec. 25.

Teresa Rider Bult named managing partner for Constangy Brooks & Smith LLC, Tennessean, Jan. 28.

Two lawyers make Nashville Scene's Valentine's Lust List, Nashville Scene, Feb. 9.

The murder of Janet Levine March by Perry March will be chronicled in a book due out this fall, from Nashvillians Michael Glasgow and Phyllis Gobbell. Tennessean, Jan. 4.

Kraus and Sullivan with Loeb and Loeb discuss challenges facing record labels in Internet age, p. 23, Nash. Bus. Journal, Feb. 16.

Brothers joins Hollins & Associates PLLC to focus on commercial transactions and real estate, from Regions Bank, Tennessean, Feb. 18.

Steve Huff, a native Nashvillian now living in Atlanta has made an interesting commitment to write about the 1975 Marcia Trimble case, with hope of finding its solution. Posted Jan. 4.

Waller Lansden Dortch & Davis named as partners: Lance Bridgesmith, Jason Fisher, Cabot Hyde, Paul Gontarek, John Krimmel, Paul Maple. NashvillePost.com, Jan. 3. Tennessean, Jan. 14.

Lawyer and author Phil Cramer makes partner at Sherrard & Roe, NashvillePost.com, Jan. 11. Tennessean, Jan. 21.

Boult Cummings names six firm members, NashvillePost.com, Jan. 22. Tennessean, Jan. 28. Attorneys are Alexander, Cloud, Gilbert, Murray, Sloan, Weeks.

Taplinger, Sampson and Thompson make partner at Neal & Harwell, NashvillePost.com, Jan. 8. Firm named as associates: Samson, Taplinger, Thompson, Tennessean, Jan. 14.

Courtney N. Pearre, a partner with Waller Lansden, was elected chairman of the Tennessee Lobbyist Association. Pearre, who served as legal counsel to then Gov. Don Sundquist, succeeded Tracy Woodard, now director of government relations for Nissan North America. NashvillePost.com, Jan. 9.

Former Deputy Governor Cooley announced Jan. 30 his plans to form Cooley Public Strategies, a subsidiary of his former partners' firm, McNeely Pigott & Fox. NashvillePost.com, Jan. 30. Tennessean, Jan. 30. City Paper, Jan. 31.

Former Deputy Mayor Phillips launches Phillips and Co. public-affairs strategy practice, NashvillePost.com, Jan. 29. City Paper, Jan. 30.

Democrat attorney Kim Glassman and former Dem. party chair Button open lobbying shop, NashvillePost.com, Jan. 26.

Randy Camp, former state court administrator and Bredesen cabinet member, has joined the the Windrow Group, a Nashville lobbying and government relations firm. NashvillePost.com, Jan. 31.

Richard Warren of Boult Cummings has been elected president-elect of the Nashville Chapter of the National Association of Industrial Office Properties, Tennessean, Feb. 11.

Leslie Hafner, Bass Berry's director of government affairs, is now vice president-financial development for Nashville Women's Political Caucus, Tennessean, Dec. 31.

Brother of entertainer Carson Daily is joining Durham Dread to anchor new immigration practice, NashvillePost.com, Jan. 31.

Bass Berry's Brant Phillips named legal counsel for Tennessee Democratic Party, NashvillePost.com, Feb. 8; Tennessean, Feb. 9.

Bradley Jackson departs Bredesen staff for Tennessee Chamber government relations post, NashvillePost.com, Feb. 8.

Pete Ezell Jr., shareholder in the Nashville office of Baker Donelson Bearman Caldwell & Berkowitz, has been named to the American College of Real Estate Lawyers. Nash. Bus. Journ., Jan. 5.

Christine Bradley named Vanderbilt's assistant vice chancellor for community and government affairs, NashvillePost.com, Jan. 11.

Debby Dale Mason became chief community action officer at the Nashville Area Chamber of Commerce, Jan. 2. Mason returns to the Chamber, where she served 1991-2002. Mason's duties include government relations and business advocacy, and planning InterCity Leadership Visits. Tennessean, Dec. 24.

National Federation of Independent Businesses' lobbyist Gary Selvy, based in Nashville, says affordable healthcare is top issue, with minimum wage down the list, Tennessean, Jan. 21. Related, Comm. Appeal, Jan. 28.

Attorney Carson Beck is the new chairman of Madison-Rivergate Area Chamber of Commerce, Tennessean, Jan. 28.

Crumlin of Bone McAllester named co-chairman for development by Young Leaders Council, Tennessean, Jan. 28.

Brentwood attorney Richard M. Davenport to be honored at Cleveland/Bradley Hall of Fame Ceremony, Cleveland Daily Banner, Feb. 4.

Schmidt hired to market Counsel on Call, NashvillePost.com, Jan. 24.

Sumner County Exec. Thompson joins Tenn. Advisory Committee on Intergovernmental Relations, says he will address issue of tax revenue lost to online sales, Tennessean, Dec. 27.

Retired Judge John Brown is bound for tour in Tblisi, Georgia. Tennessean, Jan. 24; NashvillePost.com, Jan 24.

ENTERTAINMENT: Neal & Harwell champion Keith Urban in court
As one of country's hottest acts, recent Nashville homesteader Keith Urban must say grace over many assets — including his own name.

Not that he's the only artist named Keith Urban. Friday, the Keith Lionel Urban who owns a Grammy

Keith Urban,
the singer Award and resides in Davidson County filed in U.S. District Court for the Middle District of Tennessee a lawsuit against one Keith D. Urban, identified in court documents as a resident of Wayne, N.J.

The northern Urban is apparently an illustrator who uses his KeithUrban.com site as a gateway to sell prints of paintings, each of which seems to have been produced with apology to Norman Rockwell, and with an additional debt owed the oil-on-velvet crowd.

Thus provoked, crooner Urban seeks a jury trial, and ultimately asks award of the KeithUrban.com domain name (the singer's own site is KeithUrban.net), an injunction against Keith D. Urban's trading on the performer's name, award of any profits made through the disputed online operation, and more.

In the process, the Garden State painter entices those who visit his website with text that late yesterday still said, "To those who don't know, oil painting is one of my hobbies." At another point, he suggests that "due to rising inquiries," he has decided to offer limited-edition prints of each of his works, each being autographed — presumably, by Keith D. Urban — and numbered.

In a brief filed by Neal & Harwell PLC, Urban of Nashville invokes the protections of trademark infringement laws, anti-cybersquatting protections, the Consumer Protection Act and the Tennessee Personal Rights Protection Act, the latter a measure to punish those who seek to create confusion in the sales of goods by using "illustrations or statements that create false impressions that Plaintiff is connected with such transactions."


Lisa TaplingerNeal & Harwell attorney Lisa Taplinger declined comment Tuesday afternoon on this matter, referring us to the Country Urban's publicist, Paul Freundlich in New York City, who subsequently declined to speak on the record. The defendant has apparently not yet filed a response to the complaint against him; neither could he be located by a reporter via long-distance telephone operators; nor has he yet responded to a reporter's e-mail query via the contested website.

Judge Aleta Trauger's notice of Feb. 2 set the first case-management conference for April 9, with language stressing that New Jersey's Keith D. Urban must be served prior to the meeting, wherever he is.

Another Nashville attorney who has long served as the performer's lawyer, Ansel Davis, did not return a reporter's call, but sent word through Freundlich that the performer's name is, in fact, Keith Lionel Urban, even if, as Wikipedia says his name at birth in New Zealand was Keith Lionel Urbahn.

Continued media scrutiny of the Urban bubble — fueled by popularity, tieing the knot with actress Nicole Kidman and drug-treatment travails — have doubtless led to more web searching for anything Keith Urban. The value of that domain name is probably on an upward trajectory. Related, City Paper, Feb. 7; Tennessean, Feb. 7; Wall Street Journal, Feb. 8.
SPOTLIGHT: Board of Professional Responsibility
Ferber Tracy, who has been with Chattanooga's Spears, Moore, Rebman & Williams for 40 years,

Ferber Tracy is the new chairman of Tennessee's Board of Professional Responsibility. Although the BPR has recently made strong gains in national rankings of the states' lawyer-discipline programs, a recent report card inevitably revealed areas needing improvement.
The 2006 rating of lawyer discipline by HALT Americans for Legal Reform gave Tennessee a "C+," overall; and, an A on Fairness, a D on adequacy of discipline and an F on public participation (non-lawyers are not allowed to participate in hearings in the Volunteer State).
BPR Executive Director Lancy Bracey told NATTY that remedying that F would require legislative changes, to allow greater public participation. The legislative fix has been used before: It was largely because the Tennessee Supreme Court discarded the gag rule three years ago — freeing the public to complain publicly about lawyers — that Tennessee's HALT ranking rose from 30th in 2004, to 4th in the nation in 2006.
Ferber told NATTY he believes Tennessee's strengths in the rankings are a result of many initiatives taken over the years and now coming to fruit.
Indeed, HALT Senior Counsel Suzanne Blonder told NATTY Jan. 29 that Tennessee did "remarkably well" on the HALT's most recent survey of lawyer discipline systems.
However, she noted that in the context of HALT's rating of "adequacy of discipline imposed," Tennessee's BPR was shown to have meted-out discipline privately, too often, rather than imposing sanctions formally and in full public view.
Said Blonder, "Less than 5 percent [of discipline matters that] were investigated by [Tennessee's BPR] resulted in formal public sanctions. An additional 8 percent resulted in private sanctions. Our view is that all discipline should be formal," she explained, adding that all sanctions should be "'matter of public record," so that consumers are well informed.
"Our real concern for Tennessee is its reliance on private closed-door discipline, which is outnumbering formal public discipline by 2 to 1," she added. Bonder said HALT's data are here (charts I and II were used in figuring adequacy of discipline).
Blonder said that later this year HALT plans to release its study on fee arbitration initiatives within the states. There's also a HALT report in the works on how states remove unethical judges from the bench.
BPR's rules and most recent annual report. Latest BPR actions against attorneys.
GOVERNMENT

GANGS: Nashville is now on MS-13's Map: U.S. Attorney indicts alleged members of the hemisphere's most violent gang, with a clique in Nashville, City Paper, Jan. 11. Fight against MS13 is now international, Belize Reporter, Feb. 9. Nashville Police have been gathering intelligence on the gang, site here. Related Tennessean article, Jan. 10. Gangs have infiltrated Metro high schools, according to City Paper report, Jan. 26, 2006. Metro Police statement describes violent crimes in Nashville, Jan. 10. Pressure on to keep squeezing local gangs, City Paper, Jan. 30. Gangs unit at Stratford expresses thanks to STARS exec, City Paper, Jan. 24. Guardian Angels get cool reception from Chief Serpas of Metro Police, Tennessean, Feb. 16.



Gov. BredesenConfluence? Gov. Bredesen: Ban smoking at work, Tennessean, Feb. 9. Tax proposal faces tough fight, Tennessean, Feb. 21. Times Free Press, Feb. 21.City Paper, Feb. 9. Text of Bredesen's Feb. 8 speech before Tennessee Press Association, here. Bredesen budget submitted here. Tennessee Restaurant Association votes to support smoking ban, Tennessean, Feb. 8. Speaker Naifeh taken to task on lack of support for ban, Comm. Appeal, Jan. 9. Naifeh
Speaker Naifeh says House Ag tobacco compromise can pass, WPLN-Radio Nashville, Feb. 16. Legislative leaders agree that cigarette tax hike will pass; state's current tax of 20 cents per pack is among lowest in nation. AP via OakRidger.com, Feb. 8. Related budget highlights here. House Democrats are reportedly trying to package education-spending and cigarette tax provisions in one clear bill, NashvillePost.com, Feb. 8. Bredesen warns against 'tax-swap' ploy, saying cigarette-tax hike without food-tax cut is fairer, City Paper, Feb. 14. Times Free press, Feb. 14. R. J. Reynolds signals willingness to fight tax increase, Times Free Press, Feb. 8. Smoking ban in Tennessee workplaces and restaurants 'has a chance', Tennessean, Jan. 26. Proprietor Randy Rayburn urges ban before worker's comp premium hike, Tennessean, Jan. 28. Smoking bans may affect rural areas more, Times Free-Press, Feb. 11 and related, Knox. News Sentinel, Feb. 18. Coalition for smoking ban, cigarette taxes gaining momentum: Campaign for a Healthy and Responsible Tennessee Times Free Press, Feb. 17.

Gov. Bredesen seeks adoption of "Jessica's Law" for child sex offenders, and seven companion bills are afoot in legislature, City Paper, Feb. 16.
http://www.nashvillecitypaper.com/index.cfm?section_id=9&screen=news&news_id=54667

Gov. Bredesen's executive order Feb. 1, imposing death penalty moratorium, NashvillePost.com, Feb. 1. Death penalty: It's use is often inequitable, according to Prosecutor Kenneth Starr at First Amendment Center; Judge Merritt adds that prosecutors have often fought
Turner asks pardon uniform standards for imposition of death penalty, Tennessean, Jan. 27. Editorial: State manual for lethal injections 'left state looking foolish', Leaf Chronicle, Feb. 15. State Rep. Turner (D-Old Hickory) asks Gov. Bredesen to pardon House, City Paper, Feb. 15. NY Times Magazine review of death penalty lethal injection controversy, with mention of Tennessee's moratorium, NY Times, Feb. 12. Facts indicate death penalty may be dying, Wash. Post, Feb. 11. Clemency cases facing Bredesen, Knox. News Sentinel, Jan. 29. Death Row inmate Paul House again seeks new trial, in situation Judge Gil Merritt reportedly characterizes as "horrible," involving an innocent man. Nashville Scene, Feb. 8. A new execution date has been set for Philip Ray Workman, May 9, 2007. Paul Dennis Reid's execution set for Jan. 3, 2008, though the moratorium and state and federal appeals remain factors. AP via Knox. News Sentinel, Jan. 28. The Tennessee Supreme Court set an execution date of Feb. 28 for Daryl Keith Holton, the Shelbyville man convicted of killing his three young sons and their little sister. Tennessean, Jan. 31. Execution date set for March 7, commutation denied for Abdus-Samad. Richard Hale Austin has been on Death Row since 1978, Comm. Appeal, here. Thompson on TN's death row makes the condemned man "Man of the Year" for Wash Post columnist Cohen, Wash. Post. Dec. 26.

Governor's budget includes 25 percent increase for Post-conviction Defender's Office, to cover three more lawyers and IT person, Tennessean, Feb. 21.

Hamilton County commissioners say they believe a lawsuit is only way to get equitable funding for Tennessee's major urban school districts, if BEP funding is not modified, Times Free Press, Feb. 19. Comptroller Morgan and Rep. Curtiss push for state funding of K-12 education, AP via Knox. News Sentinel, Feb. 20.

Attorney General and Ophelia Ford attorney are discussing before Judge Donald in U.S. District Court for Western Tennessee how to resolve dispute stemming from Tennessee Senate's earlier ouster of Ford (2:06-cv-02241), Tennessean, Jan. 17.

DUI charged against former State Sen. Bowers dropped, she remains under Waltz indictment, Comm. Appeal, Feb. 20.

AG vows crackdown: Environmental protection is one of three top concerns for Tennessee's new attorney general. Robert Cooper outlined his priorities, which also include consumer protection and health care fraud and abuse (particularly in TennCare), Comm. Appeal, Feb. 9. The Tennessee Court of Appeals has unanimously upheld a Cocke County jury's decision to award $2 million in damages to 300 landowners along the Pigeon River, at expense of Blue Ridge Paper Co. Knox. News Sentinel, Jan. 27.

Attorney General Cooper ruled against counties being free to introduce or increase taxes or fees to cover growth-related expenses, Tennessean, Jan. 13. AG Cooper rules against proposal to double Rutherford County's development fee, Murfreesboro Post, Jan. 22. Rutherford County commissioners will seek legislative exemption from County Powers Relief Act, to allow them to double the development-impact fee, Murfreesboro Post, Feb. 16.

TennCare monitors (3:98-cv-00168) say state is not in compliance for serving healthcare needs of children, Nashville Public Radio, Feb. 5. Bredesen F&A Commissioner Goetz says CoverKids and CoverTN are 'real-world solution', Tennessean, Dec. 28. State targets TennCare fraud, Times Free Press, Feb. 12. For names of TennCare monitors and related background, see our Dec. 19 report, scroll down here. A federal judge in Nashville has issued a ruling favorable to patients of Memphis-based home health care firm Senior Services, but the litigation over TennCare benefits for the low-income elderly and disabled clients continues. A recent order by U.S. Dist. Judge William J. Haynes, Jr. prevents the state from cutting off services to the 500 patients involved and says the state must restore any benefits that it has discontinued. He also certified the case as a class-action suit and denied TennCare's motion to dismiss it. Comm. Appeal, Feb. 13.

AG Cooper Cooper is asking for about $1.5 million in technology upgrades for his office, AP via OakRidger.com, Feb. 15.

Sue Cain, deputy director, Law Department of Metro Government is shouldering responsibilities previously held by Law Director Karl Dean, who is now running for mayor of Metro Nashville. Cain, 61, is a Virginia native and a 30-year resident of Nashville. She earned her law degree at Nashville School of Law, 1981; and, her bachelor's in business in 1975 at University of Central Florida. She became deputy director of the law department 13 years ago. She served as executive director of the Tennessee Sentencing Commission, 1986-93. Related story, Tennessean, Jan. 12.

Tennessee Safety hires Wisconsin DA James Camp to bolster effort to reduce alcohol-related traffic fatalities, Northwestern.com, Jan. 27.

Lt. Gov. Ramsey to push for tort reform among other priorities, Tennessean, Jan. 10. Physicians reportedly marshalling to fight for malpractice reform, Nash. Bus. Journal, Jan. 18. State Rep. Rob Briley was named chairman of the House Judiciary Committee Thursday, which puts the Nashville Democrat on a direct collision course with energized Republicans in the state Senate over the issue of medical malpractice reform. City Paper, Jan. 12. More on medical malpractice, Nashville Attorney, Dec. 19. Other major General Assembly committee appointments, Tennessean, Jan. 11. Sen. Doug Jackson (D) offers two bills SB0033 and 0038. Two opposing Knoxvillians discuss med-mal issues coming before General Assembly, Knox. Bus. Journal, Feb. 19.

Metro Nashville Board of Public Education Member George Thompson, an attorney, said Jan. 23 that the school board might need to alter its governance policies in the wake of formation of a new community group being chartered to influenced strategic planning. BPE Chief

George ThompsonAdministrative Officer Lance Lott said the district intends its planning process to be "very transparent." Schools Director Dr. Pedro Garcia recently submitted a $571 million budget proposal for the coming fiscal 2007-08.

SB 55 from TN Sen. Finnery, (R-Maryville): Business would get formal role in ensuring that legislation and regulation have minimal economic impact on small businesses, p. 1, Nash. Bus. Journal, Jan. 26.

TBI investigating real-estate involvements of Lebanon mayoral aide Jensen, Tennessean, Jan. 16.

Advanced Integrated Management Services: AIMS and founder Hall found guilty, lawyer Trant says his client may appeal, Knox. News Sentinel, Feb. 21. In Knoxville, the defense becames tangled in representing a formerly celebrated federal contractor's case, when an associate's duties are questioned, Knox. News Sentinel, Feb. 9.

Hiring lobbyists to target Congress: what Tennessee towns and cities are spending, Knox. News Sentinel, Feb. 16.

Hamilton County officials want county attorney, rather than contract lawyers to collect back taxes. Times Free Press, Dec. 23. Related, Chattanoogan.com, Dec. 20. State Comptroller examinging operations of Hamilton County Trustee. Times Free Press, Feb. 7.

Lawyer Kim McMillan leaves legislature to become senior advisor to Gov. Bredesen, City Paper, Dec. 21. Release, Dec. 20. NashvillePost.com, Dec. 20. McMillan looks ahead to key issues in legislature, City Paper, Jan. 26.

Rutherford County commissioners agreed to pay $50,000 in attorneys' fees to settle a five-year-old lawsuit the American Civil Liberties Union filed after the county placed the Ten Commandments in the local courthouse. U.S. District Judge Robert Echols ordered the Ten Commandments removed in June 2004. Murfreesboro Post, Jan. 12. Daily News Journal reported commissioner described ACLU as 'piece of crap organization', Jan. 12.

Murfreesboro Post editorial says Rutherford County commissioners were foolish to litigate vs ACLU on publishing Ten Commandments, Murf. Post, Jan. 15.

Teacher sues Metro Schools and teachers union (Metro Nashville Education Assn.) for backdues and to loosen MNEA member-cancellation rules, NashvillePost.com, Jan. 19. Tennessean, Jan. 21.

Jerry Martin of Barrett Johnston and Parsley successfully pressed case for discrimination in firing of Sumner county employee, News Examiner via Tennessean, Dec. 20.

Tennesseans would be able to freeze access to their credit reports to keep would-be thieves from financial information in proposed law, Credit Report Security Act, identified as AARP Tennessee's main legislative initiative. House Majority Leader Odom has sponsored the bill. City Paper, Jan. 25.

$800K: Another award in settlement of injury caused to jailer during Shelby County jail exercise gone awry, Comm. Appeal, Feb. 6.

A former Spring Hill police officer has filed suit in federal court against the city of Spring Hill, claiming that she was subjected to racial, age and sex discrimination, along with retaliation and a hostile work environment, Tennessean, Dec. 27. For the plaintiff, Robert J. Martin of Clarksville.

Chattanooga City Council Chairman Leamon Pierce said the number of lawsuits brought against city police suggest need for an outside leader of Chattanooga Police. He questioned the process that led to the Jan. 11 installation of Chief Freeman Cooper, and suggested the choice was politically motivated. Chattanoogan.com, Dec. 22.

Metro Nashville has agreed to pay $100,000 to a Chattanooga girl whose father was accidentally shot and killed while being arrested by a Metro police sergeant last year. Tennessean, Dec. 26. Earlier story, here.

Metro Nashville Finance Director Manning asks Law Director Cain for ruling on propriety of Council Member Tygard's grant to local nonprofit he helps lead, Tennessean, Feb. 6. Metro Council member Coleman's grant of Metro funds to Adult Literacy Council, on the board of which he sits, does not seem improper to oversight group, City Paper, Feb. 2.



Hon. Bill Purcell, MayorEnglish-only: Override measure fails to carry, Tennessean, Feb. 21, and it turns-out it didn't much matter, because Metro's Charter would keep the issue off ballot for at least a year, NashvillePost.com, Feb. 21. Advocates considered ballott route, Tennessean, Feb. 20; City Paper, Feb. 20. Mayor Purcell vetoes, City Paper, Feb. 13. Bill could become charter-amendment proposal, Tennessean, Feb. 13. Purcell had asked Metro attorneys for an opinion on Metro Council's English-only bill, Tennessean, Feb. 8. City Paper, Feb. 8. Editorials: Purcell should veto, NashvillePost.com, Feb. 7. Tennessean, Feb. 7. City Paper, Feb. 8. Tennessean, Feb. 11. Nashville for All coalition reflects uncommon alignment of interests, Nash. Bus. Journal, Feb. 16.

Immigration: Davidson County Sheriff Daron Hall signed an agreement with federal immigration officials that allows his deputies to check the immigration status of people in the county jail and begin deportation proceedings for those in the country illegally. Tennessean, Feb. 1. City Paper, Feb. 1. Metro Sheriff Hall's new immigration law-enforcement contract with feds will be welcomed in Metro Council, City Paper, Feb. 20 and Feb. 19. New law punishes companies that knowingly hire illegals, Tennessean, Jan. 1. New rules spur run on passports in Midstate, Tennessean, Jan. 24. The Mexican parents of an undocumented immigrant construction worker who was killed while working in Nashville are entitled to workers' comp death benefits, the Tennessee Supreme Court ruled. Tennessean, Jan. 19. States from Maine to Montana are rebelling against a federal law meant to make driver's licenses a definitive form of identification, an issue that cuts across flash points of homeland security, civil liberties, and illegal immigration. Christian Sci. Monitor, Feb. 9. Tyson lawsuit on wage suppression by use of immigrants is scheduled for Chattanooga in 2008, before U.S. District Judge Collier. Times Free Press, Jan. 30. Immigrants, fighting without legal assistance, face a hard road in federal courts, Wash. Post, Jan. 8.

Knox County commissioners yesterday refused Mayor Ragsdale's request that they ask the legislature for permission to conduct a special election, rather than stick with recently apppointed commissioners, who took the places of term-limited commissioners. Knox. News Sentinel, Feb. 21. The commission also harbored suspicions against former mayoral aide, Knox. News Sentinel, Feb. 20. Knoxville Mayor Haslam decries divisiveness, Knox. News Sentinel, Feb. 21. Amid county political turmoil, Knox County Republican leadership post sought by 12 or more candidates. Harassment claims might have affected commission appointments, had they been known by decision-makers, Knox. News Sentinel, Feb. 15. Tennessee Supreme Court's Knox County on term limits and the constitutional requirement that the local legislative body must fill vacant seats by appointment has implications for many cities, including Shelby County and Memphis, Comm. Appeal, Feb. 11. Knox County Commission Chairman Scott Moore has agreed to hold a Feb. 20 meeting for Mayor Mike Ragsdale to present his nominees for the county Ethics Committee and explain his call for a special election to fill the seats of term-limited officials. Knox. News Sentinel, Feb. 13.

Update on new anti-predatory lending law in TN, Memphis Daily News, Jan. 11. Coalition successful on mortgage lending now looks at predatory auto-title loans, Comm. Appeal, Feb. 10. Tennessee lawyers, legislators and title-pledge loan industry scrutinize new data on industry breakeven, Comm. Appeal, Feb. 17.

Metro Government sues Affiliated Computer Services for failure of software project, NashvillePost.com, Jan. 26.



Jackson targetGirls Gone Wild: VU First Amendment Center's Policinski suggests State Sen. Jackson's "Gone Wild" legislation may not be constitutionally viable, and perhaps viewers should change channel, Tennessean, Jan. 20. Related editorial, Jan. 20. Local Parents Television Council official also inveighs, Tennessean, Jan. 20. Some mixed public reaction to Jackson bill, Tennessean, Jan. 13. The entrepreneur profiled here, LA Times. Wikipedia entry on related litigation, here.

Other Jackson measures: State Sen. Doug Jackson wants to close gap in sex-offender registration, AP via Tennessean, Dec. 29. City Paper, Dec. 27. In pilot program, Sullivan County GPS technology can track sex offenders, Feb. 8, WJHL TV. Bill from Sen. Jackson would allow localities to pay victims of government negligence more compensation, Tennessean, Jan. 18. Sen. Jackson's bill would require health hplans to have a human in the voicemail loop for callers resort, Tennessean, Jan. 24.

Ramsey and Republicans begin working changes in General Assembly, City Paper, Jan. 11. Republicans sensitive to Comptroller Morgan's alleged partisanship, City Paper, Jan. 11. Lt. Gov. Ron Ramsey moves to assure Republican control of all Senate committees, with GOP members serving on more of the nine most important committees. Knox. News Sentinel, Jan. 29. GOP Sen. Beavers to chair judiciary committee, Lebanon Democrat, here. Ramsey named Democrats to three of the top 10 Senate leadership positions Friday while assuring that Republicans have numerical control in all major committees. Knox. News Sentinel, Jan. 20. Naifeh puts veteran Democrats in House Committee posts, Tennessean, Jan. 12.

Chronicling the end of the Wilder Era: In the Tennessee Senate, a Historic Shift of Power, New York Times, Jan. 27. Haynes hangs on to Democratic Caucus chairmanship, NashvillePost.com, Jan. 19. Editorial: Kurita may shape Democrats' future, City Paper, Jan. 29. Readers vent in response, here.

West Tennessee's grip on power in the Capitol is slipping, with the exception of House Speaker Naifeh's recent reelection, after 16 years as Speaker. Comm. Appeal. Jan. 29.

House GOP Leader Mumpower comments on priority to be given education, illegal immigration, healthcare costs, and says education budget should be passed before all other programs, Tennessean, Dec. 20. House leaders are reducing the number of small but powerful subcommittees in an effort to streamline the flow of legislation. Knox. News Sentinel, Feb. 1.

Republicans U.S. Sen. Alexander and Rep. Zach Wamp are the only Tennesseans on the congressional committees that fund federal spending. Tennessee is one of 20 states with members on each chamber's appropriations committee. Times Free Press, Dec. 21.

Democrat State Reps. Marrero and Flinn of Memphis, and Rep. Sherry Jones (D-Nashville) are cosponsoring bill to allow pro-gender and orientation equity Tennessee Equality Project (TEP) logo to be incuded as vanity-plate option, Memphis Flyer, Feb. 18. TNEP site here.

Former Sen. John Ford gets public defender, Tennessean, Jan. 26, but then falls heir to tidy sum from father's estate, Comm. Appeal, Feb. 20. Ford trial delayed til April, Knox. News Sentinel, Jan. 11. 'Tennessee Waltz' status report, Comm. Appeal, Dec. 28. Editorial calls for "Rough Justice For Memphis Political Corruption," Memphis Flyer, Jan. 28


Former Hendersonville Ward 3 Alderman Skidmore continues appeals to regain seat lost to novice Lance Wray by 18 votes. Coverage: Tennessean, Feb. 4, Feb. 2. Star News, Feb. 1. More on Hendersonville alderman's election dispute, Tennessean, Feb. 2.

Coopertown: Prosecutors in Robertson County are appealing a Chancellor McMillan's ruling that put Coopertown Mayor Danny Crosby back in office, after ouster attempt. Tennessean, Dec. 29. Crosby seeks Robertson County DA's payment for attorney fees related to ouster attempt, Robertson County Times, Jan. 10.

Legislative proposal would allow local governments to post legal notices online, rather than in print editions of newspapers, costing media money; Hobbs says measure is pushed by county governments. MetroPulse, Feb. 15.

After years or dispute over costs and nonperformance, Metro Nashville files lawsuit against Affiliated Computer Services Government Systems, NashvillePost.com, Jan. 26.

DUI: Drivers could have licenses confiscated on-the-spot, with judge deciding whether to order a restrictive license while matter adjudicated, Tennessean, Editorial Pro: Feb. 21. Public Defender Ross Alderman says new measure not necessary, Tennessean, Feb. 21. MADD-TN director says it'd be good, Tennessean, Feb. 21. Tennessean, Feb. 8. Admin costs could kill proposal. Related legislation stalled in the previous legislative session. Times Free Press, Jan. 25. DUI attorney Longaberger is among those objecting to unannounced Metro Police DUI checkpoints, Tennessean, Jan. 28. Hamilton County asssitant DA Jay Woods hopes new Tennessee DUI law will produce more funding for treatment, Times Free Press, Jan. 25. Concurrent Grand Jury in Chattanooga recommends a special DUI Court be set up to handle the large volume of drunk-driving cases. Chattanoogan.com, Dec. 22.

HARD CRUST: From Waltz to Marionette, clever names for big stinks: FBI criminal-investigations' code names evoke memories from former Metro Sheriff and FBI Agent Hank Hillin, Comm. Appeal, Jan. 29.

Video franchise legislation: AT&T-BellSouth, municipalities, cable industry square-off pro and con legislative proposal to allow video providers to negotiate a single statewide franchise agreement, instead of dealing with individual jurisdictions. The factions have deployed armies of lobbyists and public-relations pros, NashvillePost.com, Feb. 14 and 13. Dickson Herald, Feb. 16. AT&T moves to offer Internet Protocol TV in Tennessee, Tennessean, Feb. 18. Comcast to introduce phone service in Chattanooga by summer, Times Free Press, Feb. 18. In suburban DC, cable competition fails to deliver lower prices, Wash. Post, Feb. 18. Sen. Ketron's SB1933. Sen. Jackson's bill, a couple weeks earlier, SB0160. ATT: City Paper, Feb. 15. Knox. News Sentinel, Feb. 15. Times Free Press, Feb. 15. WPLN Nashville Public Radio, Feb. 14. TVOverNet.com, Feb. 14. AT&T push on statewide franchise legislation, Memphis Daily News, Jan. 17. Henry Walker of Boult Cummings in Nashville is among sources. AT&T vs Cable, City Paper, Feb. 8. Times Free Press, Jan. 31.

Chattanooga's Millennium Cab Co. again sues airport for right to pick up fares outside cab lane, despite age of vehicle used, Times Free Press, Feb. 1.

Cocke County deputies take part in 'Rose Thorn' gambling arrests for first time, assisting FBI, Knox. News Sentinel, Feb. 9.

Parents of teen accident victim file $2M suit against Spring Hill Police for death of son, Tennessean, Feb. 7. Attorney Keith Blue denies City of Spring Hill liability.

The state of Tennessee has joined in a multi-state agreement with Bayer Corporation over marketing of Baycol, a cholesterol drug. The state will receive $200,000 as its share of the $8 million agreement. Chattanoogan.com, Jan. 23.


LAW EDUCATION

Gov. Phil BredesenVanderbilt University Political Science Professor Stefanie Lindquist told NATTY in a recent
Stefanie Lindquist interview that the Tennessee Plan for judicial selection is "viewed by many as the optimal plan to remove political influence from the process" of judicial selection — "a nice compromise between independence and accountability."
In the case now before the Tennessee Supreme Court, she continued, there can be little doubt political concerns are "creeping back in, in the form of the political agenda of the governor," whom she says it is fair to assume is partly driven by electoral and constituency issues "to promote diversity."
Lindquist said that in the case of Gov. Bredesen, as in earlier cases in which President George H.W. Bush appointed Justice Clarence Thomas and President Ronald Reagan appointed Justice Sandra Day O'Connor, these are actions intended to address perceived desires of constituents and "playing to the minority vote."
Lindquist stressed that she did not mean this in a purely "Machiavellian" sense, adding that politicians may also "think that diversity is a real value" in the context of ensuring justice. She said she believes the governor intends that the Supreme Court have impartial justices to whom constituencies can relate, symbolically — and not what some constitutencies might perceive as always "just a bunch of white males."
This symbolic representation differs, she said, from substantive representation, in which, for example, an African-American justice might be expected to "decide cases as an African-American." Symbolic representation nonetheless makes it more likely that more diverse views, experiences, sensitivities may be brought to bear in hearing issues. Experience suggests, she said, that "you will not get a diverse bench unless you have a merit-selection process."
That said, she added that some research of federal bench issues have shown that a judge's background can have more influence on a ruling in some types of cases.
Lindquist noted that the five-justice Tennessee Supreme Court "is as small as it gets," and that means "it's even more important that there's no question of bias."
Looking at technical aspects of laws supporting judicial selection in Tennessee, Lindquist noted that the recent dispute over the validity of the panel of Supreme Court candidates submitted to the governor provide "a lesson in the importance of statutory clarity," regarding the numbers of reasons required for rejecting a slate, and the placement of the word "other" in describing the alternative panel to be submitted, following rejection of the panel first submitted. Beyond precision, said Lindquist, the current Tennessee dispute highlights many other issues, including issues of separation of powers.
Lindquist is a tenured professor of political science, with a secondary faculty appointment in the School of Law. She earned her J.D. at Temple University School of Law; her Ph.D. at the University of South Carolina, with emphasis on American politics, public law and public administration; and, her bachelor's at Ursinus College, Collegeville, Pa. She clerked with Judge Anthony Scirica in the U.S. Court of Appeals for the Third Circuit, and worked with both Latham & Watkins and the Federal Judicial Center.
The First Amendment Center at Vanderbilt University will host the 17th Annual First Amendment Moot Court competition Feb. 22-23. This year's problem will focus on the First Amendment and other issues involved in lawyer advertising. Last year's competition was won by a team from the University of Georgia School of Law.

University of Memphis Cecil C. Humphreys School of Law administrators are trying to increase their minority enrollment following a recent court ruling that makes it more difficult to recruit students based on race. Knox. News Sentinel, Jan. 29. Law school helps found Immigrant Justice Program to provide pro bono assistance to undocumented immigrants, Tenn. Bar Journal, 1/07. Memphis legal community is striving for greater diversity in firms, like Baker Donelson, and at University of Memphis School of Law, Memphis Daily News, Feb. 15.

Geier Consent Decree: Rita Geier discusses the path and the progress, urges students toward ethical altruisum and pro bono service work, UT Daily Beachon, Jan. 10. Separately, the Black Faculty and Staff Association at the University of Tennessee has expressed concerns about the university's overall climate for blacks and the recent denial of tenure for assistant history professor Dr. George White. MetroPulse, Feb. 9.

Vanderbilt University Law School named Alyssa M. Wilcox assistant dean for development and alumni relations. Wilcox formerly served as director of development at Purdue University's
VU Law's Wilcox Weldon School of Biomedical Engineering. Wilcox earned her undergraduate degree in anthropology and theater, from from St. Mary's College at Notre Dame, Ind., and earned her MBA from the University of Connecticut. The South Bend, Ind., native began leading her staff of three, Nov. 29. News of a related appointment at The Vanderbilt Fund, NashvillePost.com, Jan. 23. Broader development appointments, here. Related, Tennessean, Jan. 28. Vanderbilt has a $1.75 billion fundraising campaign underway, with 2010 the targeted completion of the raise.

Vanderbilt: Former Duke University lacrosse players' pretrial hearing is now set for May, but the affairs has already led six prominent former Duke faculty to move to Vanderbilt University, Tennessean, Jan. 8. Noted legal-affairs journalists with National Journal, Stuart Taylor, will address Rhodes College Institute on Feb. 23; he sees problems with the case. Memphis Daily News, Feb. 1. North Carolina attorney general has taken control of the Duke lacrosse sexual assault case, NY Times, Jan. 14. The Durham County DA faces hearing on ethics charges, while one observer says equally 'reckless' comments by defense counsel should also be examined, Wash. Post, Dec. 30.

Saddam Hussein was 'yesterday's dictator', and his trial was more important than his
Mike Newton execution, says Vanderbilt Law School faculty member Mike Newton, VU release Jan. 22. Related story, Tennessean, Dec. 30. Prior to hurried execution of Saddam Hussein, Americans reportedly pressed legal and religious issues, urging caution and due process, NY Times, Jan. 1. Cocke County General Sessions Judge John Bell, who served in Iraq judicial operations as Army reservist, said he believes Saddam had a fair trial, AP via Yenisafak Turkish news site, posted Jan. 1.


Terry MaroneyJuvenile offenders should not be transferred to adult penal system, op-ed by VU Law School Asst. Prof. Terry Maroney, Tennessean, Jan. 7. Sen. Bill Ketron, R-Murfreesboro, and Rep. Tom DuBois, R-Columbia, want to allow prosecutors to seek the death penalty for juveniles convicted of capital offenses. Daily Herald, Feb. 9.

UT Law: Instapundit's Glenn Reynolds on gun-control laws and crime deterrence, NY Times, Jan. 16. On his bog, Reynolds says the Times solicited the piece from him.

Lawyers indicate strong approval of CLE course quality and requirements in Tennessee, according to survey results from Tennessee Commission on Continuing Legal Education & Specialization. Survey results, here.

The Center for Advocacy and Dispute Resolution at the UT College of Law published the inaugural issue of The Advocate, with profiles new faculty and student activities.

The Leadership Institute in Judicial Education at University of Memphis has educated nearly 500 judges, court administrators and other court personnel from more than 45 states and territories.

Former TBI chief Wallace nows heads Criminal Justice Program at Tennessee Wesleyan College, Athens, Tenn.

David Lipscomb University teaches some of its classes within Tennessee Prison for Women, and half those enrolled are "traditional" students, both men and women. Tennessean, Jan. 25.

PUBLIC SERVICE
Author here Feb. 23: The Failure of Corporate Law: Fundamental Flaws and Progressive Possibilities, by Kent Greenfield, law professor at Boston College, is the topic of discussion with the author, Friday (Feb. 23), in the offices of Harwell Howard Hyne Gabbert & Manner PC, 315 Deaderick, 11:45 a.m., lunch provided. Host: Nashville chapter, American Constitution Society. For info, call ACS' Juan Villaseρor 479-0383 (615). Background on book, here.

Christina Yerian, a student at Vanderbilt University Law School, has been awarded a 2007
Christina Yerian Skadden Foundation Fellowship to work at the Tennessee Justice Center (TJC), where she will provide legal advocacy services on behalf of at-risk children and children in foster care who need mental health services. Yerian is the only student at a law school in the Southeast to receive the prestigious fellowship in 2007. Yerian graduated magna cum laude in 1994 from Case Western Reserve University with a B.A. degree in Biology and Religion. In 1999, the Ohio native earned her Masters of Divinity degree at Vanderbilt University Divinity School. From 1999-2000, Yerian was an Americorps VISTA Volunteer. Release, Dec. 14. City Paper, Dec. 21.

Nashville Area Habitat for Humanity named Kling of Miller & Martin a board member and named John Roe of Sherrard & Roe a member of the advisory council. Roe previously served as chairman of the local group. Tennessean, Jan. 21.


Butler, Snow, O'Mara, Stevens & Cannada PLLC has received the Hinds County Bar Association's Law Firm Diversity Leadership Award in recognition of the firm's support of the HCBA Diversity Roundtable Conference in Jackson, Miss. Butler Snow has more than 150 attorneys with offices in Jackson, Memphis and on the Mississippi Gulf Coast. Memphis Daily News, Feb. 21.

Fellows: Baker Donelson's Grant named Tennessee Bar Fellow, NashvillePost.com, Feb. 9 and Tennessean, Feb. 18. Thornton and Chambers of Adams & Reese named bar fellows, NashvillePost.com, Feb. 1. Waller Lansden's Davis and Driver named bar fellows, NashvillePost.com, Feb. 1. Vanderbilt's GC Williams named Bar Fellow, NashvillePost.com, Feb. 15.

Tennessee Bar Association General Counsel Gail Vaughn Ashworth will be next TBA VP, putting her inline to serve as president 2009-10. Ballots are due-in by May 1.

The late Larry Trail's high-school classmates started a scholarship fund in his memory. Trail, a Murfreesboro attorney for 28 years, was set to be sworn in as Circuit Court judge Sept. 1 for an eight-year term, but died soon after winning the Aug. 3 election. Daily News Journal, Dec. 23.


David CaρasPro Bono: Tenn. Bar Assn. awards go to Harwell Howard Hyne Gabbert & Manner partner Caρas. Patti Garner, a student at Nashville School of Law, won the TBA's annual student pro bono award, while associated with the Sevierville firm of Hickman Gray & Assocs. NashvillePost.com, Jan. 18. Tennessean, Jan. 28.

The Memphis Bar Association installed David M. Cook of the Hardison Law Firm as 2007 president; Amy Amundsen of Rice, Amundsen and Caperton, and Arthur Quinn of The Bogatin Law Firm, as vice president and treasurer, respectively; Ricky Wilkins of the Law Offices of Ricky Wilkins as the 2007 Secretary. New board members include Allen Blair of Harris Shelton Hanover Walsh; Kirk Caraway of Allen, Summers, Simpson, Lillie and Gresham; Scott Crosby of Burch, Porter and Johnson; Liz Landrigan of Martin, Tate, Morrow, & Marston; Barry McWhirter of McWhirter, Wyatt & Elder; Harris Quinn of Williams & Prochaska; Glen Reid of Wyatt, Tarrant & Combs and Linda Seely of Memphis Area Legal Services Inc. Section Representatives to the MBA in 2007 will be attorney Earl Buckles; Frank Cantrell of Memphis Area Legal Services Inc.; and Kimberly Hodges of Lewis, Fisher, Henderson, Claxton & Mulroy. Comm. Appeal, Dec. 24.

Craig Barnes, an attorney with Memphis Area Legal Services Inc. (MALS), was recognized by TBA for his full-time volunteer work in support of Hurricane Katrina-related cases. Comm. Appeal, Feb. 8. Memphis Daily News, Jan. 31.

Robert Horland of Miller & Martin is the new vice chairman of Special Olympics of Tennessee, Tennessean, Feb. 4.

John Stone of White & Reasor PLC is named vice chairman of Goodwill Industries of Middle Tennessee, Tennessean, Feb. 4. Goodwill's legal counsel is now John Tishler of Waller Lansden. New board members include Steele Clayton of Bass Berry.

First-year Vanderbilt Law students team to compete in donating books to Book 'em, release, Dec. 29.

University of Tennessee College of Law Resident Scholar Otis Stephens is one of two individual plaintiffs in a national lawsuit hoping to change the look and feel of U.S. currency. MetroPulse, Dec. 21.

TBA and other sources report new bar association presidents: David M. Cook, Memphis Bar Assn.; James M. Haley IV, Chattanooga Bar Assn.; Ruth T. Ellis, Knoxville Bar Assn.; Matthew C. Haralson, Blount County Bar Association; Robert R. Asbury, Campbell County Bar Association; Craig Northcott, Coffee County Bar Association; Timothy A. Davis, Fifteenth Judicial District; Ted Crozier, Montgomery County Bar Association;Britton Jared, Putnam County Bar Association; William Kroeger, Robertson County Bar Association; Mitchell Keith Siskin, Rutherford/Cannon County Bar Association; and Bryan Bradley Martin, Washington County Bar Association. For more info, visit here.

Law firm Adams & Reese is requiring all of its attorneys to conduct 10 hours of free legal work per year for 2007, a requirement that will increase to 20 hours the next year. The firm is aligned with Appleseed, a network of 17 public interest law centers. Memphis Bus. Journ., Jan. 29.

Laura Swanson, executive director of Wilson County CASA (Court Appointed Special
Laura Swanson Advocates), has been selected to receive the first scholarship to Lipscomb University's Institute for Conflict Management (ICM), in partnership with the Center for Nonprofit Management (CNM). CASA of Davidson County added staff, including advocate supervisors Suzanne Harrison and Ginny Utley, Tennessean, Feb. 11.

Tennessee Volunteer Lawyers for the Arts (TNVLA) and Vanderbilt University Law School are presenting free seminars, including such topics as the tax-exempt application process later this month; and, in March, legal issues for filmmakers, photographers and board member rights and responsibilities. The next workshop provides advice on setting-up nonprofit organizations, Feb. 27, at 7 p.m., at Vanderbilt. For information, write here.

Thanks to business executive's donation, Child Advocacy Center for 23rd Judicial District is getting new home. Tennessean, Dec. 27.

Pro bono: Law firms representing detainees in prisons at Guantanamo Bay, Cuba, camp are criticized by Asst. Deputy Secretary of Defense [who later resigned], NY Times, Jan. 13. American Board of Trial Advocates defends defense lawyers working for detainees, ABOTA release, Jan. 18.

Tenn. Bar Association is among partners in new statewide mentoring initiative created by Gov. Bredesen, details here and here.

A recent study by the Chicago Bar Foundation and the Illinois Coalition for Justice found that more than 40 percent of legal aid attorneys plan to leave their jobs in the next three years. The study cites low pay and high law school debt as key factors.
David Houston, an associate practicing with Burr & Forman's Creditors' Rights & Bankruptcy Section, has recently been appointed chair-elect of the Nashville Bar Association's bankruptcy court committee. This continues David's record of valuable involvement in local and regional bar activity in Bankruptcy and Commercial Law. NashvillePost.com, Jan. 4; Tennessean, Jan. 14.

Legal Aid Society of Middle Tennessee and the Cumberlands provides tips on eliminating from Web-browser history cache the record of websites visited, here. Legal aid also makes legal tips available in audio form, here.

ATTORNEY RESOURCES
U.S. Attorneys: U.S. Senate Judiciary Committee voted to curb Justice Department

Dpty. AG McNulty power in replacing federal prosecutors. AP via Law.com, Feb. 9. Senate members question replacement of U.S. Attorney who had investigated Memphis-area corruption, Comm. Appeal, Feb. 7. McNulty Feb. 6 transcript here. New York Times editorial criticized the Bush administration's handling of vacancies among U.S. Attorneys, arguing that presidential appointment of interim prosecutors needlessly politicizes federal criminal investigations and prosecutions. Interim appointees hold two of Tennessee's three U.S. Attorney offices. The Times suggested a return to the practice of having district courts choose interims. NY Times, Jan. 15. Related, Wall St. Journ., Jan. 16.

National Security: Two judges with Memphis ties – Gibbons and Gilman – are involved in 6th Circuit review of the National Security Agency spying case, Memphis Daily News, Feb. AG Gonzalez says secret court will administer federal wiretap initiatives, rather than allow Natl. Security Agency free hand in domestic spying, Wash. Post, Jan. 18. Author Bamford's view re President Bush's culpability in matter of NSA monitoring domestic phone calls and e-mails, in context of recent ACLU lawsuit, NY Times, Jan. 31.

Chattanooga bankruptcy lawyer Tom Ray of Sample Jennings Ray & Clem PLLC filed a
Tom Ray lawsuit (1:07-cv-00012) in U.S. District Court for Eastern Tennessee on Jan. 12 that challenges the constitutionality of U.S. bankruptcy law provision for using in the mean's test the petitioner's income relative to state median as a factor in identifying abuse. The filing names U.S. AG Gonzales and regional Trustee Richard Clippard among defendants. Times Free Press, Jan. 13. Slump in bankruptcy filings seen as temporary, Memphis Daily News, Jan. 11. Jackson attorney Latimer discusses dealing with new bankruptcy law, Jackson Sun, Feb. 16. Memphis attorney Sissman and trustee Stevenson contribute to report on bankruptcy filings in Memphis, Comm. Appeal, Feb. 18.

VU Political Science Prof. John Geer and Democrat political operative Mike Kopp offer views on confronting runaway campaign spending, the need for more disclosure and the value of so much 'communication', Tennessean, Feb. 20.

Wall Street Journal's editorial on Attorneys General confidential contracts with trial lawyers, Wall St. Journal, Feb. 20.

Supporters – and former supporters – in the Tennessee General Assembly of a bill that enraged Internet bloggers statewide say they do not want a "chilling effect" on free speech. As originally crafted, the bill "would be subject to serious attack under federal and state constitutional law," according to Waller Lansden's Harvey, City Paper, Feb. 2.

A 1996 Tennessee case is thought to have been the first instance in which a defendant in an Internet-crime case sought a change of venue for trial closer to their home in California, on grounds of convenience; Internet ubiquitousness allows government venue of choice, Wall Street Journal, Feb. 12.

Nasty trial averted: Estate of the late Civil Rights advocate Rosa Parks will go mainly to self-development foundation she and husband founded, Detroit News, Feb. 18. A photo guide to Civil Rights' Nashville history, Tennessean, Feb. 7.

Nashville chops? In wake of U.K. ruling on "Whiter Shade of Pale," session musicians
Ramona DeSalvo may aspire to share royalties with songwriters, if they contribute 'hit licks'. DeSalvo, an attorney with King & Ballow here, reportedly said she thinks U.S. laws — and the particular circumstances of the U.K. case, which is under appeal — are too different for the ruling to have any effect here. Tennessean, Jan. 7.

Right to Hunt and Fish Amendment to Tennessee Constitution? Tennessean, Jan. 14. Sportsmen feel like targets, want constitutional amendment, Tennessean, Jan. 17. Leaf Chronicle editorial against amendment, Jan. 21. Gallatin City Council asks legislature for authority to restrict hunting within the city, some hunters unhappy, Tennessean, Jan. 26.



David RaybinRaybin says Tennessee averted sentencing catastrophe now facing California after Supreme Court ruling, because Gov. Bredesen created commission that fixed flaws identified by courts in 2004. Tennessean, Jan. 24. Related, NY Times, Jan. 23.

Dell Inc.: Class-action lawsuit filed Jan. 31 by Scott & Scott, in U.S. District Court for West Texas, AP via Tennessean, Feb. 3. Suit alleges misrepresentation of financial information provided investors. Dell relieved Rollins as CEO on Jan. 31, release here.

Tennessee's "Best 150 Lawyers 2007," BusinessTN, p. 34+, Jan. 2007.

Nashville Business Journal ranks law firms' local entertainment practices, p. 22, Nash. Bus. Journal, Feb. 16. Ranked from 10 (top) to 1, they are reportedly Lassiter Tidwell & Hildebrand; Bowen Riley Warnock & Jacobson; Adams and Reese; Bass Berry & Sims; Loeb & Loeb; Harris Martin Jones Schrum Bradford and Womack; Boult Cummings Conners & Berry; Zumwalt Adams & Hayes tied with Gladstone Baker & Kelley; and, Jack Lyon & Jones.

Associates' compensation: Next wave of salary hikes may've been signalled by Simpson Thatcher and Bartlett's hike to $160K for first years. Law.com, Jan. 23. Nashville firms typically determine first-year associates' compensation in late summer.

Reporting ineffective counsel: Tennessee Senate SB0056 (Finney) requires Court of Criminal Appeals clerk to report attorneys whose ineffective representation of criminal defendants results in conviction being overturned to the disciplinary counsel for the board of professional responsibility.

Brentwood-based M. Lee Smith Publishers and Julie Elgar, an attorney at Ford & Harrison LLP, team up to launch "That's what she said," with running commentary on egregious HR infractions depicted during the tv sitcom, "The Office." In Elgar's site disclaimer, she claims First Amendment protections, without commercial-speech restrictions.

U.S. Chief Justice Roberts' annual report on the judiciary stresses need to improve federal judges' pay, Wash. Post, Jan. 1. U.S. Attorney General Alberto Gonzales addressed criteria the Bush Administration uses to select judges, national security, judicial activism, number of judges and compensation.

Tennessee Supreme Court in Review 2006, here. Related, Tennessee Attorneys Memo newsletter.

Administrative Office of the Courts annual report for 2005-06 says more than $18.3 million was spent from the state's indigent defense fund last year, vs $17.4 million, year-earlier.

The Tennessee Bar Association is accepting applications from members interested in being nominees to the Judicial Evaluation Commission; and, to the Court of the Judiciary.

The Tennessee Supreme Court ordered the Task Force to Study Attorney Fee Dispute Arbitration to review comments submitted on Proposed Rule 47 and report, by March 1. The Task Force to Study Appellate Mediation will review comments on Proposed Provisional Rule 48 and report by April 15. Tennessee Bar Assn. posting, Feb. 12.

The U.S. Court of Appeals for the Sixth Circuit is considering whether to reappoint U.S. Bankruptcy Judges George Harvey Boswell (Western District of Tennessee at Jackson) and Marcia Phillips Parsons (Eastern District of Tennessee at Greeneville) to new 14-year terms. Comments received from lawyers and public are under review, in a process administered by the Circuit Executive.

ADR: The state Supreme Court on Jan. 2 enacted changes to the alternative dispute process in Tennessee. Among provisions adopted or maintained: non-mediator neutrals must be lawyers; and, permitting parties to the dispute to determine the role of the referring judge in a summary jury trial.

DISASTER: The State Supreme Court adopted a continuity of operations plan for use after natural or man-made disasters that threaten the work of the apellate system. Filed Jan. 18.

RULES: Tennessee Supreme Court adopted orders amending the Tennessee Rules of Civil Procedure, Rules of Criminal Procedure, Rules of Appellate Procedure, Rules of Evidence and Rules of Juvenile Procedure, effective July 1, subject to approval by the General Assembly.

Latinos reportedly vulnerable to notaries posing as attorneys, in Nashville and elsewhere, Tennessean, Feb. 6. Local attorney Sean Lewis is pressing lawsuit against one notary.

Trends: Stanford prof dissects the decline in class-action filings, in the years following prosecution of Milberg Weiss, Wall Street Journal, Feb. 7. London becomes lab for U.S. style lawsuits, Wall Street Journal, Jan. 16.

Patent Law: Legislation passed by the U.S. House of Representatives would establish a pilot program in at least five U.S. district courts to assess the benefits of channeling patent cases to district judges with greater interest and expertise in patent law. The program seeks to respond to the high reversal rate of district court decisions by the Federal Circuit Court of Appeals.
Release Feb. 12.

U.S. Senator Arlen Specter, R-Pa., reintroduced the Attorney-Client Privilege Protection Act as S. 186 last week. In commenting on the legislation, ABA President Karen J. Mathis termed it "critically important to our nation's economic and legal health."

Scouring web content to analyze what's being said about news-sensitive clients, Wash. Post, Jan. 29.

Courts Turn to Wikipedia for Cliff's Notes versions of legal reasoning to support rulings, NY Times, Jan. 29.


REGIONAL
Strianse on the line: Former teacher Pamela Rogers' attorney, Peter Strianse of Tune Entrekin & White, reportedly

Peter Strianse said he wasn't sure why client Pamela Rogers "became obsessed" with boy, Tennessean, Jan. 11. Related story, Jan. 10. Image of Rogers' website, Tennessean, here. Strianse is also representing convicted Granbery Elementary School PTA embezzler Julie Ann Taylor Buchanan, who received a 15-year prison sentence yesterday from Criminal Court Judge Fishburn, who found no remorse in the defendant, WTVF5, Feb. 19. Related stories, Tennessean, Feb. 20 and Feb. 17. Strianse will argue for shorter sentence for ailing Vandercook, the former Sumner County sheriff, Vandercook, who pleaded guilty to mail fraud and money-laundering, Tennessean, Feb. 21.


Niki TaylorFranklin-based clothing entrpreneur and supermodel Niki Taylor has sued the E! channel and a producer for among other things for fraud, breach of contract, false light invasion of privacy, slander and intentional infliction of emotional distress - discord stems from portrayal of Taylor in E!'s series "Boulevard of Broken Dreams." The lawsuit is in the U.S. District Court for Central California. PRN release, Jan. 26. Tennessean, Jan. 30.

Tobia's reporting on Chancery Court action and related matters suggests a range of unsavory, exploitative and possibly illegal dealings by Tennessee Hispanic Chamber President Ismael Robert Chavez, Nashville Scene, Feb. 15. This led to the suspension of the Chamber's leader today, NashvillePost.com, Feb. 21.

With BellSouth President Marty Dickens in a key role Belmont University subpoenas church donation records in preparation for litigation with Baptist Convention, ABPNews.com, Jan. 17. Churches were asked to reply by Feb. 15. Defying the Baptist Convention, Belmont University adds non-Baptist Christians to its board, Tennessean, Dec. 21.


Judge TraugerJudge Trauger tosses Perry March's request for custody of children he fathered, Feb. 12, noting that March "is imprisoned and, absent reversal on appeal, will remain imprisoned probably for the rest of his life..."

Ronald Mays, identified as an executive with InfoPartners in Nashville, is convicted of a sexual offense against a child; his attorney says May is disappointed in the verdict and will probably appeal, St. Petersburg Times, Feb. 17. Prosecutors said Mays also tried to obstruct justice by deleting child-pornography images from his laptop computer. Some testimony regarding what the perpetrator wore was conflicting, according to published news reports. Sentencing has not yet been set. Attorney Frank Louderback of Louderback McCoun and Helinger represented Mays.

Clarksville man remains incarcerated in Cambodia: Roger Dale Green was arrested New Year's Day in Cambodia on charges of sexual offenses. He, family and friends saw he was actually doing charitable work. Clarksville-based attorney Gary J. Hodges told NATTY yesterday "there is no merit to the charges that I am aware of," and his client is in a cell with 12 other men. Earlier story, Leaf-Chronicle, Jan. 4. In early January, Hodges told NATTY his client is innocent, a roofer by trade, a Vietnam veteran and given to good deeds.

Loveless Cafe: NashvillePost.com reports on sexual-harassment allegations involving unnamed complainant and defendant associated with Loveless Cafe. NashvillePost.com, Dec. 21. Ann Buntin Steiner of Steiner & Steiner reportedly represents the plaintiff former employee.
Homebuilder Kirby sued by Jane Doe for illicit videotaping of trysts, NashvillePost.com, Jan. 31.

Kirk L. Klements of Haynes-Freeman in Goodlettsville filed a $10 million federal lawsuit

Stonewall Jackson in behalf of 74-year-old performer Stonewall Jackson, against the Opry and its management, claiming age discrimination, breach of contract and retaliation. Tennessean, Jan. 12. Gaylord responded, essentially rebutting all claims, Tennessean, Feb. 9. Clements says status conference is set for March 9. Paul Davidson and Jason Fisher are Gaylord counsel from Waller Lansden. Observers weigh-in: Oermann comments, Tennessean, Jan. 21. Cusick comments, Tennessean, Jan. 21.

Maddox Foundation lawsuit gets new judge in Grenada-based Chancellor Mitchell Lundy, through a randomized assignment — but, there are no motions before the court. Comm. Appeal, Feb. 17. Earlier, Judge Lynchard was removed following questions regarding his impartiality, NashvillePost.com, Jan. 8. Related coverage, City Paper, case should go to trial in August, Jan. 22. Reference to 'toothless' Tennessee court, Comm. Appeal, Jan. 6.



Radiator BuildingFisk and Stieglitz: Attorney General Cooper weighs in on Chancery matter: Solomonic decison may preserve Stieglitz Collection of Fisk University, while providing the strapped university the funds it desperately needs, Tennessean, Feb. 15. Earlier NATTY report, Oct. 6. O'Keeffe Painting Is at the Center Of a Modern Fight (Wall Street Journal), Wall Street Journal, Feb. 15. Settlement Would Allow Fisk University to Sell 2 Paintings (New York Times), Feb. 16. Fisk Begins Soliciting Bids to Keep Painting in Collection WPLN-Radio Nashville, Feb. 15. Fisk fundraising is going national, in a hurry, Tennessean, Feb. 16. Lewis and Kerr: Fisk University should keep Stieglitz collection intact, by raising money, Tennessean, Feb. 18 and Feb. 19.

Supreme Court Justice Stevens on Feb 13 refused to stay an order transferring custody of an 8-year-old Chinese girl, Anna Mae He, from a Cordova couple to her natural parents. Comm. Appeal, Feb. 13. Tennessee Supreme Court ruled the Hes' consent to transfer custody and
Bob Tuke guardianship of their daughter "was not made with the knowledge of the consequences of the transfer." Comm. Appeal, Feb. 10. Shelby Chancellor Childers received a judicial 'spanking' from Justice Barker, Comm. Appeal, Jan. 28. In Shelby Juvenile, Judge Person prepared to execute the transfer of the child, Comm. Appeal, Jan. 27. He case puts foster-care system in spotlight, Memphis Daily News, Feb. 21. Attorneys Tuke and VU Prof. Lindquist comment on Baker's letter to Supreme Court, which Baker says is intended mainly to 'haunt' the justices with thoughts of impact of transfer on child, City Paper, Feb. 21.

Mendenhall, who was about to stand trial for soliciting the murder of Griffin and Doak -- two female special prosecutors from Commerce & Insurance who were praised for their courage despite death threats — instead bargained for 40 years in jail for investor fraud and other criminal activity, City Paper, Jan. 23.

Cliff Ingram, lawyer and minister, died at Smithville, at 85, Herald Citizen, Feb. 19.

Campbell County mayor, lawyer, former judge Jeff Hall died Feb. 17 at age 63, Knox. News Sentinel, Feb. 18.

Joe Inman Majors, a highly regarded lobbyist, former member of the Tennessee House of Representatives and member of the Majors family of football royalty, died in his sleep, Jan. 4.

Knoxville lawyer Dennis G. Webb, 53, died in Norris, Tenn., after a long illness, the Knoxville Bar Association reported.

Retired Tennessee Criminal Court of Appeals Judge Allen Robinson Cornelius died at 86. Tennessean, Jan. 24.

Former Supreme Court Justice O'Brien died Jan. 18, at age 86. Crossville Chronicle, Jan. 22.

Deaths: Attorneys Taylor and Linebaugh, 75 and 79, NashvillePost.com, Jan. 29. Tennessean, Jan. 28.

Elsijane Trimble Roy, 1st female judge in Eighth U.S. Circuit and on the Arkansas Supreme Court – and who presided for 21 years in the same federal courtroom that her father used – died at 90. AP via WMC.

Knoxville lawyer and jazz club owner Melissa E. Rosenthal, 37, died in a car wreck with her club manager, John Heiser. Rosenthal was a 1995 graduate of the University of Tennessee and a 2001 graduate of the Cardozo School of Law.
Brian K. Warren, a Knoxville real-estate attorney, died Nov. 6 at 46. A native of Virginia, he earned his law degree from the Cumberland School of Law of Samford University in 1988 and practiced law in Knoxville 20 years.

Steve Reiter, known to many around Nashville as "Homeless Steve," last week was served with a criminal warrant for allegedly stalking local attorney Tommy Longaberger. City Paper, Jan. 19.

William E. "Bill" Gibson, the suspended DA for 13th Judicial District is to appear in court today and tomorrow to ask the suspension of his law license be lifted. Gibson was punished by Tennessee Board of Professional of Responsibility in September after convicted murderer Chris Adams shared letters with his attorney that Gibson had written to Adams. Sparta Expositor, Jan. 19.

Austin Peay President Hoppe resigns; school had faced federal discrimination lawsuits. AP via Times Free Press, Jan. 14.

Smith & Nephew medical-device maker's patent lawsuits show how costly IP litigation can be, in this case affecting 2,600 Memphis area employees, Comm. Appeal, Jan. 16.

USF Holland ordered by Judge Trauger to pay $350K each to two African-American workers who were subject to discriminatory harassment and threatening behavior of coworkers, Tennessean, Feb. 10.

Report says Council Member Neighbors says she merely 'carried' car-wash legislation for former Council member and now-Circuit Court Judge Amanda McLendon, Tennessean, Jan. 16.


Cell phone insurer Asurion is contemplating payments to those aggrieved in class-action suit about cheap replacement phones, Tennessean, Feb. 1. Related, Cellular-News.com, Feb. 7.

Sumner County: Ownership of Hank Williams artifacts may be resolved before the July 2007 Chancery Court trial date, Tennessean, Dec. 21. Hank Williams Jr. files for divorce, Tennessean, Feb. 16.

Before U.S. District Chief Judge Todd Campbell, a federal court jury in Nashville Feb. 13 found (3:01-0780) UMG Recordings and Universal Music Group liable for copyright infringement, awarding $88,980 in damages to music publishers Bridgeport Music and Southfield Music. Billboard, Feb. 13. Tennessean, Feb. 14. For Bridgeport: Richard Busch and Ramona DeSalvo of King and Ballow; for Interscope-Geffen: Phillip Kirkpatrick and Jeffrey Goldman.



Sammy KershawCountry singer Sammy Kershaw files bankruptcy, NashvillePost.com, Feb. 8; Hot chicken eateries were a problem, NashvillePost.com, Feb. 9.

Controversy surrounds estate of songwriter Wayne Perry, whose hits found favor with McGraw, Keith and Morgan. AP via NYT, Feb. 15.

Williamson County police chiefs want District Attorneys to oust Sheriff Headly of Williamson County, Tennessean, Feb. 9.

Greyhound: The 6th U.S. Circuit Court of Appeals uphold an $8 million verdict for a woman injured when another passenger on a Greyhound bus on I-24 in Tennessee cut the driver's neck and it crashed. Seven passengers died as a result of the incident. WATE, Jan. 20. Grehound may appeal ruling, AP via Tennessean, Jan. 21.

Shelby County Chancellor Goldin names attorney Shelton of Harris, Shelton, Hanover, Walsh PLC to oversee spending in Forest Hill funeral home operator in receivership, Comm. Appeal, Feb. 7. Next step is March bankruptcy hearing in Tulsa. More on Forest Hills Clayton Smart funeral contracts class-action lawsuits in Memphis, Comm. Appeal, Jan. 12.

U.S. District Court for the Middle Tennessee decided the registry of pedigrees belonging to the Tennessee Walking Horse Breeders' & Exhibitors' Association (TWHBEA) qualified for copyright protection and that the National Walking Horse Association (NWHA), infringed.

Circuit Judge Vance approves settlement in class-action suit about poly fiber price-fixing, and results benefit Tennessee charities, Knox. News Sentinel, Dec. 21.

Retired Rutherford County Judge Daniel called to hear Memphis' Logan rape case, involving 8-year-old, Tennessean, Jan. 17.

Chattanooga City Court Judge Paty says she won't participate in planned hearing on court officer she fired, Chattanoogan.com, Feb. 12.

Corrections Corp. faces ACLU suit about overcrowding of San Diego immigrant detention facility, AP via Tennessean, Jan. 25. ACLU release, Jan. 24.

Nashville YMCA nonprofit status: YMCA seems likely to hold nonprofit status, despite objections from local businesses, as attorneys Peter Oldham (YMCA) and Charles Welch (commercial health clubs) face off, Tennessean, Jan. 7.

Sarah Evans files parenting plan in divorce, Tennessean, Feb. 9. In the Hollins firm, partners
Sarah Evans Hollins Sr. and Hollins Jr. have been counsel to performer Sara Evans in her bitter divorce before Judge R. E. Lee Davies. Related NATTY coverage, Dec. 19.

Nashville-based GlobalOptions Fraud & SIU Services division has contracted with Work First Casualty Insurance for investigative services, release Dec. 21. Previous related coverage, NATTY 3, Dec. 19.

Neal and Harwell's Philip Elbert is reportedly representing Bohannons: City of Murfreesboro files suit in Rutherford County Circuit Court against adult-video business that previously sued Knoxville on constitutional grounds after a store there was closed, Murfreesboro Post, Feb. 15.

U.S. District Judge Samuel H. Mays Jr. is hearing class-action lawsuit against Baptist and Methodist hospitals in Memphis, in which nurses with SEIU assistance are alleging a conspiracy to suppress nurses' wages, Comm. Appeal, Jan. 5.

Rocky River v. O'Charley's Stoney River restaurants in litigation over trademark infringement, NashvillePost.com, Jan. 24; Tennessean, Jan. 25.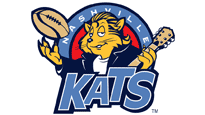 Kats cheerleader who was spied-upon in locker room gets settlement of $0.75 million. She was represented by attorney Bill Ramsey, a past president of Nashville Bar Association. Tennessean, Feb. 3. Original incident, Tennessean, Nov. 1, 2001; and, March 23, 2002. Dance team resource.


Kyle Keown, a four-year member of the Vanderbilt Commodores football team, made his first appearance in Metro Criminal Court on Monday following his Dec. 1 arrest on charges of domestic assault and aggravated assault. Tennessean, Jan. 9.

Titans: Titans' Pacman Jones' Attorney Worrick Robinson says Pacman not a suspect in Vegas, Tennessean, Feb. 21. Player says he wasn't involved in Las Vegas shooting, Tennessean, Feb. 20. Titans' Finnegan pleads to charge less than DUI, Tennessean, Feb. 7. General Sessions Judge Loughry tells "Pacman" he can get charges stemming from Murfreesboro Sweetwater incident dropped, if he completes anger-management course by July. Tennessean online, Jan. 11. Murfreesboro Post, Jan. 12. In a separate incident, Jones was alleged to have spit on a woman during an altercation at Club Mystic in Nashville. On Feb. 1, General Sessions Judge Holt dismissed charges against "Pacman," citing conflicting testimony of alleged victim. He told Ms. Krystal Webb she may pursue the matter via civil courts. Holt raised questions of Webb's credibility, after testimony that Webb's attorney, former Memphis General Sessions Judge Michelle Best, had asked for a payment of $50K. Tennessean, Feb. 2; City Paper, Feb. 2.

Titans: Former New Orleans Saints backup quarterback McPherson sought $20 million compensation for injuries he says were inflicted by T-Rac, the Titans Mascot played by Pete

T-Rac Nelson, but the Titans wanted the case heard in Federal court here. NashvillePost.com, Jan. 4. Tennessean, Dec. 19; City Paper, Dec. 19. McPherson's attorney is Christopher Taylor of Hill Boren PC in Memphis.

Tullahoma lawyer Kevin Askren used local contacts and Veteran status to land Rutherford County public-defender job, and then created law firm in Tullahoma, Tennessean, USA Today via Tennessean (Gannett), Feb. 19.

Kristin M. Cabage and Brad A. Fraser have been named members of Leitner, Williams, Dooley & Napolitan. Both are with the firm's Knoxville office. Knox. Bus. Journal, Feb. 19.

Kristi M. Davis and Joshua M. Ball have been named members in the firm of Hodges, Doughty & Carson. Knox. Bus. Journal, Feb. 19.

Miller & Martin announces attorneys in Chattanooga and Atlanta gaining Member status, Chattanoogan.com, Jan. 23.

Benjamin C. Mullins has been named a member of Frantz, McConnell & Seymour. Knox. Bus. Journal, Feb. 19.

Robert P. Noell has been named a member of Woolf, McClane, Bright, Allen & Carpenter. Knox. Bus. Journal, Feb. 19.

Carrie Smith will staff a new Knoxville office opened by Nahon, Saharovich & Trotz PLC, a Memphis-based personal injury law firm. Her primary area of practice is nursing home litigation.
Profile: Jasper attorney Graham Swafford, Times Free Press, Dec. 31.

Profile: Youth, strategy keep Nahon, Saharovich & Trotz at forefront of firms, MCA, Jan. 13.

Profile: Justin Ross, senior attorney, Fedex Corp., Memphis Daily News, Feb. 1.

Profile: Ryder with Harris Shelton Hanover Walsh in Memphis, Memphis. Daily News, Jan. 18.

Profile: Bell and Phillips at Rainey Kizer Riviere & Bell PLC, Jackson Sun, Feb. 12.

Profile: E. Tenn. federal prosecutor Guy Blackwell has Butcher brothers and Indian burial grounds lawsuits among his cases, as he views retirement, Knox. News Sentinel, Jan. 1.

Profile: Crone of Crone & Mason in Memphis is employment-law veteran, Comm. Appeal, Dec. 20.

Profile: Memphis lawyer Lucian Pera once considered a career in journalism. Instead, he now represents journalists. Memphis Daily News, Dec. 28.

Profile: Memphis lawyer Wade pushes diversity as key to serving clients, Memphis Daily News, Dec. 28.

Profile: Beverly Sanders Gates of Baker Donelson in Memphis; she's in TBA Leadership Law. Memphis Daily News, Feb. 15.

Profile: Grisham and firm Weintraub Stock & Grisham PC, specialing in employment law in Memphis, Memphis Daily News, Jan. 5.

Attorneys Steven G. Ohrvall and Matthew T. May have joined Rosenblum and Reisman. Comm. Appeal, Feb. 15.

Hixson now of counsel at Adorno & Yoss, Chattanoogan.com, Feb. 14.

Jennifer S. Hagerman, Taylor A. Cates and Milton L. Lovell are now members of Burch, Porter and Johnson PLLC, and John R. McCann and Leah B. Lloyd have joined as associates. Comm. Appeal, Dec. 25.

Kimberly Hodges, Lewis Fisher Henderson Claxton and Mulroy, attorney, has been named 2007 section representative for labor and employment law by the Memphis Bar Association. Comm. Appeal, Dec.23.

Transplant patients are defended by Gilreath in Knoxville, Knox. News Sentinel, Jan. 8. Case involved allegedly tainted tissues. Related coverage, here.


After annulment from Zellweger, Chesney found himself explaining his orientation, Tennessean, Feb. 16.

Entertainer Liz Minnelli and husband Memphian David Gest filed for no-fault divorce in Shelby County, Memphis Daily News, Feb. 12.

McDonald's drops assault charges against Knoxville attorney Moncier, Knox. News Sentinel, Jan. 31.

Franklin Alderman Dodson Randolph must defend herself against stalking charges; her attorney is Mark L. Puryear. Tennessean, Jan. 2.

Tennessee Supreme Court ruled that youth minister who left now-deceased daughter at risk in hot car should have sentence reviewed for possible dismissal, Comm. Appeal, Jan. 30.

Former Tennessee House Member Ray Davis of Milan, Tenn., pleaded guilty to Ponzi scheme, AP via Tennessean, Jan. 21.

Lawsuit reveals St. Thomas Hospital pathology administrator fired on charges of insubordination by new hospital chief files lawsuit claiming age discrimination and asserting St. Thomas' action is adverse to the interest of patient safety, NashvillePost.com, Jan. 12.

Frankfurter Napierala asks U.S. District Court for Mid. Tenn. to return his daughter to Germany, by enforcing international child-abduction laws, City Paper, Jan. 16.

Memphis grocery entrepreneur is embroiled in litigation with Blockbuster over the franchisor's Internet offerings, Memphis Daily News, Jan. 5.

Brentwood seems once again to have bested Prime Media, overcoming lawsuit to uphold town's strict regulation of outdoor signs. Tennessean, Jan. 26. Another signage 'free-speech' lawsuit is in limbo, involving a sign near Corky's in Davidson County.


In Davidson County Circuit Court: Wendy's franchisee Bridgeman Foods is target of consumer who claims blood in his Frosty came with meal, NashvillePost.com, Jan. 30. Tennessean, Jan. 30.

District Attorney General Tony Clark said the Tennessee Bureau of Investigation was looking into "auditing problems" in the Unicoi County Circuit Court clerk's office. AP via Oakridger, Jan. 23.

Physician pleads guilty in porn case, but files lawsuit in Hamilton Chancery for wrongful discharge by employer, Chatta. Orthopedic Group, Times Free Press, Jan. 24.

Rosine Ghawji, a woman who married a prominent Memphis doctor she said has ties to terrorism, filed a complaint before the Tennessee Court of the Judiciary, alleging Judge Donna Fields of Circuit Court of Shelby County for the Thirteenth Judicial District at Memphis violated Judicial Ethics. Larry Klayman is her attorney. Memphis Daily News, Jan. 10.