Wednesday, Jan. 19, 2005 (No. 49)
Editor & Publisher Milt Capps
For previous issues or date of next issue, visit the news archive.

NTC's Flagship Event
TECHNOLOGY! NASHVILLE
Tuesday, Feb. 15, 2005
*
Note to Mike:
2005 is here!
Did you sign us up
with NTC yet?!

ComFrame Software Corporation and
Core Business Technology Solutions
are Tech Titan Sponsors
of Nashville Technology Council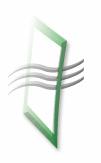 Finally, Buzz and Spin are dying. Now: Transparency in Technology Communications.