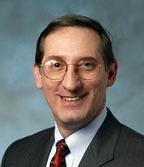 NISSAN NORTH AMERICA VP/CIO Robert Greenberg (Adapted from Nissan Bio)
Robert Greenberg is VP and CIO for Nissan North America Inc.
, and is responsible for all information systems and services within North America. Greenberg began his career at a not-for-profit logistics and supply-chain consulting organization in Washington, D.C. He then spent 16 years with Exxon Corporation, where he worked his way from senior analyst to Asia/Pacific CIO of Exxon Chemical Asia Pacific. In that role, he was responsible for building the Asia Pacific information technology organization, infrastructures and supporting applications, which enabled tremendous growth within the company. Later, as director of IT at then-Dell Computer, Mr. Greenberg developed new IT management processes and was responsible for development and implementation of efforts to create and consolidate order-management systems, on a global basis. He also served as VP-IT for Avaya, Inc., the global provider of enterprise communications infrastructure, applications and services. At RSG Technology Services, he provided strategic technology consulting services until he joined Nissan in 2004. Greenberg studied operations research / industrial engineering at Cornell University, where he earned his B.S. and M.E. degrees. He also earned an MBA in Finance from the Smith School of Business at the University of Maryland.
Previous coverage of Nissan relocation, here
.•

GAYLORD ENTERTAINMENT CISO BURNETTE LEADS INFOSEC 2006
InfoSec 2006, the annual joint
NTC
-
ISSA
information-security conference
, isn't until August. Nonetheless, event Co-Chairman Mark Burnette is already casting-about for new ideas, new topics, new speakers to keep the event relevant, timely and compelling. He knows he'll have more than 300 IT executives in attendance, and he wants it to be a powerful experience.
Right now, contemplating "lessons learned" and topics for the next InfoSec event
, Burnette is mulling the reality that often the biggest challenge faced by many chief information security officers (CISO) is that of gaining real access to the senior-management team. Burnette says he has been able to avoid that frustration in his career, and advises counterparts in other companies that achieving standing within the innermost management circle is usually a result of building credibility among colleagues throughout the organization — e.g., in Compliance, Audit, Legal, Finance and other divisions. Good communications skills and a willingness to learn and adopt the organization's culture are also important, he says. Then, too, there's the need to factor-in the relative conservatism that Burnette senses often characterizes technology-adoption in Middle Tennessee. Fortunately, he and a strong committee of NTC-ISSA volunteers have a few months to figure it all out.
Burnette also has a chest full of personal experiences
from which to draw. At 32, he is director of IT Security & Compliance for
Gaylord Entertainment Company
. He previously served four years as Global Information Security Officer for
The Willis Group
, the third-largest risk-management company in the world. Prior to that, Burnette was with Deloitte & Touche, Nashville, 2000-2001, as manager in the Information Security Services division of Deloitte's
Enterprise Risk Services
practice. Earlier still, he was senior consultant with
Ernst & Young
LLP, Nashville.
The scope and diversity of Burnette's responsibilities and projects thus far in his career seem vast, including ensuring conformity with IT Controls elements of Sarbanes-Oxley Section 404, as well as HIPAA, Payment Card Industry standards, and United Kingdom Financial Services Authority and Data Protection Act requirements. He has also tackled mission-critical technology assignments as varied as enterprise-wide Blackberry implementation; designing and implementing Internet infrastructure for an international extranet; and, managing technical teams supporting a wide array of global-perimeter security devices. These days, Burnette's security expertise supports thousands of brand-conscious Gaylord employees, nationwide. While serving the quieter Willis, Burnette's role touched operations in 100 nations.
Among other lessons, experience has taught Burnette that as companies wrestle
with balancing investment in compliance — creating policies and practices, and documenting and reporting them — spending on other security-related initiatives is often at risk of being short-changed. Serious imbalances can be averted, he insists, if companies treat compliance and security as complementary. Then, a unified "program" approach will ensure that resources are wisely allocated between policy and technology requirements.
Among his many awards and professional affiliations, Burnette is currently president of the Middle Tennessee chapter of the Information Systems Security Association (ISSA). He was chosen 2005 Southeast Information Security Executive of the Year, and he holds a string of certifications, including Certified IS Security Professional, Certified IS Auditor, Certified Public Accountant (CPA, Tennessee), and Certified Risk Professional. Earned his B.S.-Accounting in 1996 at Carson Newman College (summa cum laude), and his Masters of Accountancy (
MAcc
, 1997), with emphasis on Accounting IS at UT-Knoxville. He frequently speaks on security topics, is often a source for news stories on IS security, and has contributed to such industry initiatives as the
SANS/GIAC
Consensus Security Awareness Project.
(##)
PARTNERS & RECOGNITION


Worth noting: Forbes magazine has for the sixth consecutive year named Inventory Locator Service's website
as among the Best on the Web.
Memphis Bus. Journal
, Dec. 7.
Clint Smith, co-founder with Will Weaver of Cold Feet Creative
and its signature product, Emma, discusses the rise of this homegrown enterprise, Tennessean,
Nov. 27
.
Former Dell Computer logistics execs are pushing Spirit Logistics (Smyrna) and Averitt Express (Cookeville)
partnership, Nash. Bus. Journal, p. 7, Dec. 2, not on web.
Ben Scott named COO of Passport Health Communications, Dave Tribbett named Chief Product Officer,
was previously compliance solutions CTO with Healthworks Alliance, Tennessean,
Nov. 27
.
Ozburn Hessey Logistics named Mike Honious VP-Engineering, City Paper P&P,
p. 11, Dec. 7. He'll oversee supply-chain management solutions. Battelle Ventures, Innovation Valley Partners, Spencer Trask, SAS Investors, and Rho Ventures all participated in the financing.
Nashville-based Crosswalk.com (Salem Comms.) offers premium subscriptions and web radio 'casts
,
release
Dec. 1.


Q&A with Stuart Campbell, the managing partner of Stites & Harbison PLLC's Nashville office.
Campbell is former Chairman of Nashville Technology Council.
The City Paper
.
Ellen Bryson joined NMG Advisers as principal, most recently was GM Iris Networks
,
Tennessean
, Nov. 27. Jim Marks joined NMG Advisers as principal. He was cofounder of Synaxis Group Inc., Tennessean,
Nov. 20
.
Nashville's American Music Channel adopts digital-rights management technology
, release
Nov.18
.
Brentwood-based Rivals.com has signed a content syndication and distribution deal with AOL Sports
, giving the online network access to its college and high school sports content.
Dec. 5
, Nash. Bus. Journal.
HD Digital Radio Alliance: Three Nashville-linked radio companies -- Citadel, Cumulus, Clear Channel
-- are among allies pushing for HD digital broadcasting, Tennessean, 1E, Dec. 7. Release,
Dec. 6
. Related ClearChannel info,
Nov. 18
.
Rod West joined Dollar General as VP-process improvement
, Tennessean,
Nov. 20
.
Chip Hoback joined CORE BTS as account manager
, Tennessean,
Nov. 20
.
ClientLogic signs PODS, Inc., will operate call center from Panama
, Nash. Bus. Journal,
Dec. 5
.
Carnes Group LLC is now Microsoft GOLD Certified partner,
Tennessean,
Dec. 4
.
AITP Nashville elected these officers:
President - Dr. Charles Apigian, Asst. Prof. - Computer Information Systems, MTSU; Secretary - Ella McGill, Project Coordinator - American General Life Insurance; Treasurer - Bob Claxton, Software Engineer, McKesson Information Systems; Regional Liaison - Frank Reagor, retired (former Operations Analyst, Deloitte & Touche).
Wachovia web-services revamp could effect Nashville banking operations of former SunTrust
, Nash. Bus. Journal,
Nov. 15
.
Grand Old Opry and Ryman Auditorium now have AMD Dual-Core Opteron processors
running Steinberg Nuendo media production software,
release Nov. 14
.
R and V Group guarantees performance of RFID-embedded labels, RFIDJournal.

Profile Rhonda Sides, director of health care services, discusses Crosslin Vaden healthcare practice, technology impact,
Nash. Bus. Journal, p. 12, Nov. 25, not on web.
New MusicforProductions.com for sourcing and licensing music has a Nashville tie,
Soundtrack.net,
Nov. 16
.
Sean Jackson of Avondale Partners LLC comments on Cerner execs' compensation,
Kansas City Star,
Nov. 19
.
Healthcare Management Solutions named seven specialists,
scroll down Tennessean,
Nov. 20
.
Perle Systems UltraPort Express supports new PCI Express bus technology,
release Nov. 24
.
International Paper exec Amen warns Memphians about failing to educate children
, to compete in global economy, Comm. Appeal,
Dec. 8
.
Some First Tennessee online banking customers phished
, Comm. Appeal,
Dec. 8
.
Chatta. entrepreneur succeeds as Cellular provider
,
Times Free Press
, Dec. 8.
Nashvillians flocking to Meetup.com's
Myspace site
(create acct.), now plan in-person meets,
Tennessean
, Dec. 7.
WeLoveBellevue.com is Realtor's advocacy for his community
, Tennessean
Davidson AM
, Dec. 7.
Chattanooga's Kruesi Innovation Awards nomination deadline approaches
, Chattanoogan.com,
Nov. 28
.
IBM Global Location Strategies executives tells Knoxville-Oak Ridge audience the region can compete
for corporate investment, but must aggressively pursue education and workforce development, Knox. News Sentinel,
Dec. 2
.
Entrepreneur views Tennessee as model for leveraging Dept. of Energy assets to foster creation of high-tech jobs
; parallel presented to citizens of Rochester, NY.
Rochester Democrat and Chronicle.com
, Nov. 17.
First Horizon National Corp. names Jerry Baker to COO, and Sarah Meyerrose to EVP-Operations
and Technology, Comm. Appeal,
Nov. 16
.
Worship Network relocates to Nashville area from Florida
, Nash. Bus. Journal,
Nov. 18
.
Tri-Cities looks to Oak Ridge NL spinoff impact
, Times News,
Nov. 28
.
International Paper changes name of smart-packaging RFID technology to Asurys
, Memphis Bus Journal,
Nov.17
.
TechBirmingham launches ad campaign in wake of loss of TransMolecular
, Birm. Bus. Journal,
Nov. 18
.


MaximumASP LLC serves Microsoft app developers with hosting and software
, Louisville Bus Journal,
Nov. 18
.


Teledvance becomes Smoothstone IP Communications
, Louisville Bus Journal,
Nov. 18
.
IPIX changes line on shutdown, says some will stay at Oak Ridge
,
Nov. 21
. Earlier reports said IPIX would disappear, Knox. News Sentinel,
Nov. 19
. Related, WBIR,
Nov. 18
.
Knoxville News Sentinel launches Citizen Journalism through YourHub.com pages
, Knox. News Sentinel,
Nov. 20
.
40 Under 40 List for Chattanooga business community includes tech standouts from Alegre Design
(Car Clips), Smart Furniture, Digital Labs, others. TJ Gentle of Smart Furniture is past Chairman of Chattanooga Technology Council. Times Free Press,
Nov. 20
.
Morgan Keegan investment in videoconferencing pays-off
, Memphis Bus. Journal,
Nov. 25
.
IT among budget items for Canadian National's push to improve rail infrastructure
in Memphis, Memphis Bus. Journal,
Dec. 2
.
First Tennessee, the $37 billion subsidiary of First Horizon National is using a piece of WebMethods
technology called Glue, which is designed to enable a bank's disparate core systems to integrate in an efficient manner, says Lance Hill, vp of solutions marketing at the vendor.
Bank Technology News
, Dec. 2.
RFID and other technologies enable dairyman to increase Bossie's production
, Knox. News Sentinel,
Dec. 7
.
Landmark GIS wins second TechStar Award from NE TN Technology Council
, Kingsport Times News,
Dec. 4
.
Chattanooga-based Clarity (Plantronics) unveils new digital hearing assistance for telephone
, Nov. 30
release
.
Motorola and Knoxville-based PIPS Technology team on license-plate reader
, Advanced Imaging,
Dec. 1
.
Knoxville joins national traffic-camera debate
, Knox. News Sentinel,
Nov. 18
.
GOVERNMENT

State of TN Human Services agency identified
Albion Government Services
(a unit of Albion International and its parent, Scandent) as having been deemed best-evaluated offerer in response to the massive
DHS Vision Integration Platform (VIP) RFP 345.01-201.
Bidders in addition to Albion were Accenture, Keane, Unisys, Deloitte. Albion's proposed price was $33 million, for work that would be done during a bit more than two years. The obligatory waiting period for any protests ends tomorrow, and contract negotiations follow.
TN Board of Tax Equalization is considering a change in rules that would "make application software taxable 'tangible personal property' for property tax purposes,"
according to a
Dec. 1 bulletin
issued by attorneys with Waller Lansden Dortsch & Davis. The bulletin says a public Notice of Rulemaking hearing on the matter is scheduled for Jan. 23, 10:30 a.m. CST (17th Flr. conf. rm., Polk State Ofc. Bldg, Deaderick St.). A representative of the Board told us yesterday that no prior registration is required to speak, although persons with disability are asked to call ahead for assistance. Waller also recently introduced a trademark-tracking feature to its website;
release
here
.
Metro Council's Lynn Williams (Dist. 34), vice chairman of the Council's Personnel, Public Information, Human Relations and Housing committee
, is working to launch what she terms an "ad hoc committee" that would influence the content of the Metro Council portion of the Metro Government Website. The ultimate composition of the committee is undecided, but Williams says she aims to have a meeting on the topic, by February. Williams met with some citizens on this in November. Related story appeared in Green Hills News, p.2, Nov. 24, not on web.
Dell Inc. wins State of TN Server contract,
Nov. 16 release
.
Metro: While Charlotte, N.C., IT firm Garrison Enterprises is focused on conversion of computer system,
posting of
restaurants'
health scores falls behind,
Tennessean
, Nov. 29.
Tennessee is moving to buy $25 million worth of voting machines,
while paper-trail controversy continues,
Tennessean,
Nov. 26
.
Maintenance Services for TN Vital Records Imaging System, RFP 343.20-054.
Services centered around custom software development and maintenance. Proposal due Jan. 10.
TN Agriculture regulatory-services division, computer-services contract,
RFP 325.05-002
, due Dec. 19.
Anderson County IT assessment by MGT of America
, OakRidger,
Nov. 22
.
Metro Government's Clerk Voting and legislative tracking
RFP 05-108
, proposals due Jan. 6.
Metro Library Internet Services invitation to bid (ITB 51764),
proposals due Dec. 22.
Metro Government Redundant Internet Services,
ITB 51765
, proposals due Dec. 22. BellSouth is incumbent.
Legislature looking at using technology to open government,
City Paper,
Nov. 21
.
Motion Picture Assn. Of America is suing Memphians and Chattanoogan for downloading movies,
Comm. Appeal,
Nov. 16.
TN Dept. of Revenue invites Tennessee's online shoppers to pay mandatory consumer-use tax,
City Paper,
Nov. 16
. WTVF 5,
Dec. 2
.
e-Gov: State of Tennessee business portal streamlined,
NIC release
Nov. 22
. Related, GovTech,
Nov. 18
. City Paper,
Nov. 16
. Nash. Bus. Journal,
Nov. 15
. Tennessean,
Nov. 16
.
Information System aids forensics in Cleveland, Tenn., law enforcement,
Times Free Press,
Nov. 27
.
State of Tennessee website gathers more honors from Center for Digital Government,
Nash. Bus. Journal,
Nov. 29
.
OneGIS has implemented an Enterprise GIS for Bristol Tennessee Essential Services (BTES),
the municipally-owned electric service.
Release, Nov. 23
.
Navarro Research and Engineering (Oak Ridge) has gained national prominence in nuclear safety
, waste management, emergency response, and is one of fastest-growing Hispanic-owned businesses in nation, Knox. News Sentinel,
Nov. 25
.
INNOVATIONS:
Research, Commercialization and Universities
Update on effort to enable Cray XT3 at Oak Ridge NL to reach goal of 100 teraflops
– 100 trillion calculations per second, Knox. News Sentinel,
Nov. 28
.
MetroPulse questions pace and priorities in effort to boost UT's standing among national research
universities,
MetroPulse
, Dec. 8.
State of TN dramatically improves ranking to B from F in Fordham index for standards in science education
for primary and secondary-school science teaching,
OakRidger
, Dec. 8. State receives grant to support education data collection and reporting,
Nov. 30
. State announces $3.4 million in grants for online learning,
release Dec. 6
. Related
AP story
, via Tennessean, p. 8B, Dec. 8.
Computer software architect Goto is a key player in rivalries among the world's fastest computers
, and a force to be reckoned with by U. Tenn. faculty compiling supercomputing rankings, NY Times,
Nov. 28
.
BellSouth Foundation launches $20 Million E-Learning initiatives
, release
Nov. 28
. Related,
Nov. 15
release.
VU investigators' discovery could prompt revolution in lighting
, Tennessean,
Nov. 18
.
Microsoft announces supercomputing strategy, with ties to UT, MS Supercomputing Q&A
,
Nov. 15
; MS release,
Nov. 15
; Gates
transcript
, Nov. 15. Knox. News Sentinel,
Nov. 16
and
Nov. 17
.
UT-Battelle wins new 5-year contract to manage Oak Ridge Natl. Lab
., Knox. News Sentinel,
Dec. 2
.
Florence Sanchez, asst. prof. of civil and mechanical engineering, in the Vanderbilt School of Engineering
won the prestigious CAREER Award from the National Science Foundation (NSF) for her research on long-term durability of nano-structured cement-based materials. Release,
Dec. 7
.
VUSE Chemical Engineering investigators explore possible danger of "Bucky Ball" nano materials
in contact with DNA, VU story
Dec. 5 here
.
Tennessee universities benefit from patent revenues
, Times Free Press,
Nov. 22
.
E-learning lab at Fedex Institute is catalyst for new technologies
, Memphis Daily News,
Dec. 2
.
Eric Mathews was named associate director of corporate research and development at the University of Memphis
FedEx Institute of Technology. Mathews previously served FIT in temporary roles directing research and business development and was part of the institute's founding executive management.
Memphis Daily News
, Dec. 7.
E. TN State Univ. researchers create new media and software package to treat speech disorders in children
, Johnson City Press,
Dec. 4
.
TSU team hopes to develop software for sensors, robots, with military applications
,
City Paper
, Dec. 6.
VU Electrical Engineers and neuroscientists team for guidance system for deep-brain stim
ulation,
VU story,
Nov. 18.
Nashville St. Comm. College Assoc. Prof. Jim Formosa contributes to improving quality of Web-based teaching
and learning materials and is peer-reviewed and published by Multimedia Educational Resources for Learning and Online Teaching, Tennessean,
Nov. 20
.
MIT and Boeing have adopted TSU Professor's graphical accommodation software
,
Nash. Bus. Journal
, Nov. 18.
Research Tennessee supplement (not online) debuts with Business Tennessee Magazine
, related story Memphis Bus. Journal,
Nov. 22
.
Several Tennessee schools among beneficiaries in Samsung-Microsoft essay contest technology awards
,
release
Nov. 17,
list here
.
Oak Ridge NL staff and Oak Ridge High School students collaborate on natural-language processing
challenge, demonstrate prowess in Siemens Westinghouse Team Competition in Math, Science and Technology, Knox. News Sentinel,
Nov. 29
. Related story, OakRidger,
Nov. 23
; and, Knox. News Sentinel,
Nov. 21
.
Oak Ridge HS seniors are winners in Siemens Westinghouse talent search,
Knox. News Sentinel,
Dec. 7
.
Interest in regulatory nanotechnologies rises in Washington,
Wash. Post,
Dec. 5
.
Despite formation of Internet Governance Forum, U.S. maintains control of roots of Internet domains
, Wired News,
Nov. 16
.
Columnist John Sergent (M.D., Vanderbilt) endorses Sen. Alexander's push for implementation of Natl. Academy
of Sciences proposals for math and science education, cites growing peril to American standard of living, Tennessean,
Nov. 26
.
UT wants better balance of females, males in math, sciences
, Knox. News Sentinel,
Nov. 29
.
Workforce: Nashville companies may appply for IT skills grants (H1-B-related)
via Metro Government,
here
.
Outsourcing from the heartland, Ciber, Dell, others
, Wired News,
Nov. 22
.
Nashvillian John Seigenthaler reported troubles with spurious Wikipedia entry purporting to provide his biography
, and shows his ire with respect to lack of reliability of Wikipedia entries and handling of requests for support in finding authors of entry via BellSouth Internet account,
Tennessean
, Dec. 4. (Same article, Nov. 29, USA Today,
here
.) Related coverage of incident,
NY Times
, Dec. 4. Article now protected from edits,
here
. Related ZDNet story,
here
.
Owen GSM E-Commerce Gurus Donna Hoffman and Thomas Novak have led VU MBA and Ph.D. students
in producing "Beyond the Basics: Research-Based Rules for Internet Retailing Advantage," and Amazon.com says it's "a unique experiment in on -demand publishing of applied research on Internet retailing arising out of a collaborative effort." VU story,
Nov. 28
.
Ringtones are "the new singles" for aspiring performers
,
NY Times
, Dec. 3.
Results of the Cre824 web design international pre-selection at Chattanooga
,
here
.
Justice and Journalism program at First Amendment Center at VU, with technology
component,
Nov. 18, here
.
Paramore-Redd column offers tutorial for online campaigns
, p. 19, Nash. Bus. Journal,
Nov. 25
.
Space Imaging's guided tour of the globe
,
Christian Sci. Monitor
, Nov. 23.
Rise of the avatars - Self 2.0
, Wash. Post,
Nov. 22
.
Columnist Pearlstein discusses his view on spread of utility computing
, transcript,
Washington Post
, Nov. 30.
Online shopping Thanksgiving weekend jumps 26 percent in year
,
NY Times
, Nov. 30.
Gitomer column on how Internet changes sales professionals' lives
, Birm. Bus. Journal,
Dec. 2
.

(TODAY) NTC Annual Holiday Party. Dan McGuinness Pub. Details here.


* (Dec. 8) U.S. Air Force Test & Evaluation Days conference,
including Arnold Engineering Development Center leadership participation, concludes at Gaylord Opryland Convention Cntr.
Details here
.
* (Dec. 8) Innovation Valley Nano-Alliance meeting at Tech2020, breakfast program on "Business Relevance of Intellectual Property."
* (Dec. 8-9) Innovation and commercialization conference at Chattanooga, details here.


(Dec. 14) Bill Archey, President/CEO of AeA, will address Chattanooga Technology Council luncheon.

* (Dec. 20) PMI Nashville recognition and holiday luncheon, 11:30 a.m., Holiday Inn Select, information here.




2006


* (Jan. 11) Yahoo! Expert on Search Engine Marketing – NTC is partnering with the local chapter of the

American Marketing Association to provide NTC members discounted registration for this luncheon program: Presenter Nichole Becker is Senior Marketing Research Manager for Yahoo! Search Marketing. For info and to get on NTC's advance-registration list, please send your name, NTC Member organization, E-mail and phone number to Milt Capps.

(Jan. 12) NTC Tech Roundtable, program: Blogging. Date and Details TBA.

(Jan. 12) Death March Projects, AITP Nashville, speaker: Gary Ellis, Atiba Software. 5:30 p.m. Details here.

(Jan. 19) Nashville Health Care Council Health Care Industry Analyst Panel Discussion, details TBA.

(Feb. 2) NTC Tech Roundtable, program: Web 2.0, details TBA.


(Feb. 22) Nashville Capital Network educational event on raising outside capital.


(March 1-2) Leadership Health Care delegation to Washington, D.C. Details here.


(March 2) NTC Tech Roundtable, program: Content Management Systems, details TBA.

(March 6-9) Major Software Engineering process conference at Nashville, via Carnegie Mellon Software Engineering Institute.

(March 15) 2nd Annual NTC Technology Innovation Conference, tentative date. Details TBA.

(March 16) Manufacturing Excellence Conference at MTSU, March 16, 2006. For info, write here.

(April 18) Leadership Music Digital Music Summit, Belmont University. NTC Members will get discount as result of partnership. Details TBA. NTC members have discount registration.

(May 2) Tennessee Digital Government Summit. Details here.

(May 3-5) HIMSS 2nd Annual NHIT Summit, HiMSS TN Chapter, Nashville.

(May 17) Technology! Nashville annual NTC conference. Date tentative. Details TBA.
NTC TECH
TITAN SPONSORS




_____________


NTC Sustaining Sponsors
HCA and Caterpillar Financial


RAY CAPP
Will move to NTC Board, resigning President/CEO post, Dec. 31.
JEFF COSTANTINE
In transition toward assuming interim duties as NTC Pres./CEO, Jan. 1, 2006.



















__________


MccIntel Reports
published by