VENTURE From BCX, Renal Care, PureSafety, ClientLogic, C3, Dalcon, Goldleaf and many others, to news of local and regional VCs, a new portal investment, honors all around and... more
PARTNERS Cybera's new marketer, Comdata litigation, new C-Level executives, management shifts, news deals, awards and... more
HEALTHCARE Is Health IT ready for its close-up? Here's an update on Gov. Bredesen and E-Health, links for the HIT Readiness Assessment, thoughts on EMR legalities, telemedicine, Luminetx, Sperhis, Deloitte, and... more
SPOTLIGHT: AIM Healthcare CIO commands growing resources Growing company is adding IT staff steadily, and quietly bought a claims-management solutions company this year. more
CONNECTIONS Slowing going in State broadband, FCC and other quarters, but a Tennessee utility gets a green light for broadband, the next General Assembly may face more video-franchise legislation, and... more
FOCUS: E-Commerce waning at VU Owen School? Amid lingering tensions, departure of Hoffman and Novak spurs an Owen 'rethink', as well as recruitment and new program development more
INNOVATION Mid-Tenn Tech Corridor update, industry momentum, ideas migrating from local research campuses, and...
more
FOCUS: Battelle will leverage Digital Reasoning analytics technology Research giant will integrate Digital Reasoning's technology for intelligence, defense and life sciences customers. more
GOVERNMENT RFP news, Fixing Metro's 911 glitch, State budget hearings a'streaming, TBI and Homeland partner, an ECD critic, shifts in Congress after Election, and... more
EAST WEST News from Greater Nashville and around the state, about new partnerships, breakthrough ideas, recognition, entrepreneurs, contracts, and...
more
RESOURCES Ideas, education, eyes on the Tech giants, unclaimed royalties, Google litigation, click fraud, resources for biz intelligence, and... more
CALENDAR Local tech stakeholders have planned a hefty series of events for December, and... more
VENTURE
Dalcon Communications Systems Inc. Founder, Chairman and CEO David Condra says he's targeting large, but well defined segments of the telcom industry to expand his business — and he's emphasizing IP Telephony as Dalcon's point of leverage.

On Nov. 22, Condra told NONT "there are a limited number of players in Nashville who are really taking any kind of an industry leadership role in telecom... There just isn't a whole lot [of telecom innovation] coming out of Nashville, right now, yet it's a huge industry," and one in a state of

David Condra intense fluctuation. Said Condra, "I think most business executives really stay fairly confused about the telecom market in general, and who does what in it. It has been very difficult to keep up with and therefore there are lots of misconceptions out there about where it is today, who the players are, and what they do."

Condra said at another point, "it's literally chaos out there," but he sees sharply defined opportunities. Asked what differentiates Dalcon in a seemingly crowded marketplace, Condra explains, "We are out in front with the growing trend toward open standards — that is, the ability to use best of breed components, such as different phones from different manufacturers, compared to the proprietary approach most vendors take where you must buy all components from them, alone. We are also focused primarily on a direct sales model, developing/integrating solutions ourselves for direct sale to the end user company, whereas most vendors sell exclusively through a distribution channel with resellers in the middle." Related: Dalcon Communications Systems, Inc. 'pins its hopes' on what one exec describes as the "inevitable" push toward IP telephony, Nash. Bus. Journal, Nov. 3. Dalcon announced six Dalcon Communications Manager IP Telephony installations, release Nov. 20. Dalcon was hired to support CMA Awards, release Nov. 3. Dalcon names Weathers senior systems engineer (from NuVox Comms.) and Cundari business-development manager (from Network Telephone Corp.), Tennessean, Nov. 26. ♦

Money chasing managers? Maloney, formerly of Renal Care Group, has taken up SVP-CIO duties with Brukardt-led Specialty Care Services Group on West End Ave., p. 2, Nash. Bus. Journal, Oct. 20. Harpeth Capital Chair Stevens says investors are chasing experienced entrepreneurs.
http://nashville.bizjournals.com/nashville/stories/2006/10/23/story6.html

Evolved Digital lays off 14, NashvillePost.com, Oct. 27. Shares drop, Nov. 3, NashvillePost.com. CEO Greer succeeds Eskind, NashvillePost.com, Sept. 27. Greer's earlier forecast of improving finances, NashvillePost.com, July 19.



Harry JacobsonJacobson and other investors are attempting to put together $400 million venture-capital fund to fuel local businesses; difficulty in funding VUMC-linked Vital Clinical, an HIT play, may have been a prod. Outcome of funding effort remains uncertain. Winning a bank headquarters, or nurturing life sciences companies like Biomimetic Therapeutics may build critical mass. Tennessean, Oct. 29. Lis of local capital-investment sources, Tennessean, Oct. 29. Sid Chambless explains Nashville Capital Network role in local investment scene, Tennessean, Oct. 29.

PureSafety acquires PerDatum of Columbus, Ohio, release Oct. 17. City Paper, Oct. 18. Donates online safety training in support of Whirlpool Building Blocks program, release Oct. 31. PureSafety wins Innovation award in British Columbbia, release Nov. 8.

Former BCX Technologies Founder Mason launches Health Connect Partners Inc. to link pharmacy directors and hospital purchasing execs, p. 5, Nash. Bus. Journal, Oct. 20.

Former Private Business Inc. and Rivals.com CEO Jerry Cover, now chairman of ReZoom.com, and ReZoom President Gary Glover have landed Summer of '42 star Jennifer O 'Neill as a spokesperson for ReZoom.com site, targeting active middle-agers. Release here. Earlier NP.com story, here.

ClientLogic buys SITEL, NashvillePost.com, Oct. 13; Tennessean, Oct. 14. Also: Jenny Woodrow, a learning manager at ClientLogic's Watford, England contact center, has been recognized as Contact Center World's Global Trainer of the Year for 2006, release Nov. 28.

Franklin is now home to evidence-management technology firm CaseLogistix Inc., following the company's relocation from Jackson, Miss., and the arrival of CEO and General Counsel Roe Frazer. NashvillePost.com, Oct. 18. Key management: Roe Frazer, CEO and general counsel; Marty Mills, VP services and support; Clark Rickman, VP software development; JasonCox, VP sales; Billy Hyatt, VP sales.
http://www.nashvillepost.com/news/2006/10/18/litigationsupport_firm_relocates_to_franklin

CaseLogistix and NetEvidence partner to offer litigation and forensics support, release Nov. 29. The alliance produces a portfolio that includes data discovery and computer forensics, as well as evidence-management support.

Just a year after departing InfoWorks, C3 Consulting's Beth Chase and co-owners Kleine-Kracht, McElroy and Bowman, have grown to 22 employees and 8 contract staffers -- and no corporate-office overhead, p. 11, Nash. Bus. Journal, Oct. 20.

Goldleaf Financial names banking veteran McCabe to chairmanship, NashvillePost.com, Nov. 20. Tennessean, Nov. 21. Goldleaf Remote Deposit technology gains kudos! for customer service, release Nov. 27. Goldleaf revenue up 52% in Q3, City Paper, p. 9, not on web. Release Nov. 13. Goldleaf, formerly Private Business, is named to FinTech list of top banking technology firms, release Nov. 9. Goldleaf Financial Solutions announces RDSI Banking Systems (Defiance, Ohio) will offer Goldleaf's Remote Deposit Express, release Oct. 23.

East Tennessean Appleton moved-on after Cyberflix in Knoxville, to create DreamFactory in Silicon Valley, Knox. Bus. Journal, Nov. 20.

Four VCs' Tech Play: Richland, Clayton, Chrysalis and SJF are among VC firms investing in Intechra Holding Corp., an electronics recycler and IT asset disposition company, NashvillePost.com, Nov. 20; Nash. Bus. Journal, Nov. 21.

Failure of Whitney Johns Martin's Capital Across America, City Paper, Oct.17.

Compass Executives LLC adds former UnitedHealthCare President Wickens to stable, NashvillePost.com, Nov. 27.

Turney Stevens of Harpeth Capital named one of four independent directors at Kohlberg Capital, SEC filing, here.

PassAlong Networks "OnTour" technology is a finalist for Nov. 29 Awards at Digital Entertainment Media & Marketing Excellence conference. Release, Nov. 21. PassAlong Networks launches "Store Blocks" retail platform, Nash. Bus. Journal, Nov. 2.

VCs fund Mailnet Services' growth acquisitions in Texas and N. Carolina, release Nov. 17. NashvillePost.com, Nov. 20. Nash. Bus. Journal, Nov. 20. Tennessean, Nov. 21. City Paper, Nov. 21.

Nashville portal venture: Buzzplant and Runway Network entrepreneurs put $1 million of their cash into Premium Digital Content, with c0ntent emphasis on music, video and tech hardware. Nash. Bus. Journal, p. 9, Nov. 17, not on web. Individual components of the project are click-, chill-, hold- and drivewatchlisten.com . Original release, Oct. 20.

Franklin-based Rustici Software, provider of sharable content object reference model (SCORM) products and services for creation of online learning provider of products and services supporting e-learning standards, won Learning.com as a customer. Release, Nov. 21.

Tech stocks may be regaining momentum, as one observer sees resumption of tech capital spending, Wash. Post, Nov. 19.

Yahoo! share price suffers due to failure to earn as much on search hits as Google, but some think monetization strategies will leave only Google and Yahoo doing global web search; some believe Yahoo! is cleaning-up for a sale or acquisition, NY Times, Nov. 19.

Dell Inc. takes steps to improve customer experience; company lost ground to Apple and HP, Tennessean, Oct. 16.

Birmingham incubator at Enterprise Center is on the market, Birm. Bus. Journal, Oct. 20.

Bankruptcy bidders want Ipix camera technology, Knox. News Sentinel, Nov. 29. Ipix Corp. bankruptcy liquidation draw scant interest, putting repayment of creditors further in doubt, Knox. News Sentinel, Nov. 17.

Knoxville-area Venture Cap funds may be gaining critical mass, KNS Bus. Journ., Oct. 16. Meritus, So. Appalachian, Kentucky Highlands funds are fueling ventures. Related KNSBJ commentary, here.

Former FedEx Institute of Technology leaders Mathews and Diaz leave Institute to form Mercury Technology Labs , which they have dubbed an innovation connector and venture creation company. Memphis Bus. Journal, Oct. 13.

Nanotechnology-based business reportedly thriving in Innovation Valley of E. TN., Knox. News Sentinel, Oct. 16. Ditto Biotech, Knox. News Sentinel, Oct. 16.

Members of the PayPal diaspora network continue to team to launch new ventures, including YouTube.com, NY Times, Oct. 16.

Mundie tells Memphis of his plans to step down from managing Delta Cap daily operations, Memphis Bus. Journal, Oct. 13. NashvillePost.com report on Mundie's plan to move to Nashville area, Aug. 17.

Pair of reports provides an update on shortage of VC for biotechnology, with bright spots including Cumberland Pharmaceuticals, closely aligned Cumberland Emerging Technologies incubator, BioDtech, Encapsula Nanosciences, BioMimetic Therapeutics, ToxMed, ArthroChip, BioSystems, Microbial Novoteqs. Tennessee Biotechnology Association Executive Director Rolwing notes that mid-Tennessee is seen by some as having "missed the opening" of Biotech. pp. 24-28, Nash. Bus. Journal, Oct. 20. Story 1, story 2.

Federal funds have helped East Tennessee venture-capital sources grow, Knox. Bus. Journal, Oct. 16. Shortage of qualified entrepreneurial managers may short-circuit technology ventures, despite growing capital access, Knox. Bus. Journal, Oct. 16.

State grant will help boost E. TN. biotech ventures, Knox. Bus. Journal, Oct. 16. Molecular Pathology Laboratory Network is one example.

Idleaire Co-founder and original CEO Everhart resigns due to chronic illness, Knox. News Sentinel, Nov. 3. Idleaire continues ambitious buildout and spending plans, despite increased financial losses, Knox. News Sentinel, Nov. 16.

Zambooie.com music seller and label rep opening its first physical store on West End, Nash. Bus. Journal, Oct. 20.

Protein Discovery venture is 'poster child' for potential of tech sector in E. TN, Knox. Bus. Journal, Oct. 16.

Medtronic top exec in Memphis notes growth of inhouse intellectual property attorneys in his company, Comm. Appeal, Oct. 26.

NASA has created and funded a venture-capital nonprofit, Red Planet Capital, modeled after CIA's In-Q-Tel, Wash. Post, Oct. 31.

Oracle launches 'hostile takeover' by 'forking' open-source product from Red Hat, Mercury News, Oct. 30.


PARTNERS
CYBERA — Private-networking provider Cybera Inc.'s addition of former BellSouth customer-retention and marketing executive Dan Glennon as senior vice president for marketing and strategy adds another telecom veteran to a management team that already included executives from the ranks of such companies as Intermedia Communications, BlueStar Communications, Sprint, Harris Corporation, Telenet and Shop At Home.

Dan GlennonGlennon told NONT that in 2007 Cybera will focus on devising and executing marketing strategy; product development; mapping assaults on vertical markets; communicating an increasing array of network, access, application, features and services; and, creating partnerships and alliances that enhance Cybera's portfolio of products and services and generate revenue. Glennon, 40, spent just over 18 months with BellSouth — where duties included slowing land-line loss — before the combination of the Cybera opportunity and the looming merger of AT&T-BellSouth prompted him to move on. Earlier, he spent more than six years with technology consulting firm Diamond Consulting and its predecessors. Glennon's direct-reports include Cybera veteran Vice President Amanda Cauley and Product Engineering Director Nathan Estes. Glennon earned his undergraduate and master's EE degrees at Vanderbilt School of Engineering and the University of South Florida, respectively, and earned his M.B.A. from the Kellogg School of Management, Northwestern University. Earlier this year, Cybera raised $12.8 million in Series C funding, release here. On Nov. 6, Cybera announced a partnership with Wincor Nixdorf, a supplier of IT solutions for the retail and banking retail industries, to deliver solutions for restaurants. ♦

Burnette of Gaylord quoted on IT security agenda, Computerworld, Nov. 13. Burnette says IT security and compliance with Sarbanes-Oxley and Payment Card Industry data-security standard are key to Gaylord reputation management.

Comdata SVS unit wins big round in litigation with Fiala over patent-infringement complaint, Nashvillepost.com, Nov. 8. Nash. Bus. Journal, Nov. 8. Comdata extends its brand, release Oct. 13. Tennessean, Oct. 19.

Cisco names XMI Technology reseller for Express Unified Communications, formerly Call Manager Express, release Nov. 6.

Education Networks of America's President and CEO David Pierce won a Best Bosses award from Winning Workplaces, Tennessean, Oct. 22.

Brett Milner named director-IT at Cumberland University, after stint with NexTime, p. 15, Nash. Bus. Journal, Oct. 27, not on web. Cumberland release, here.

Franklin-based Naxos of America Inc., classical music label, is reporting boost in downloads via its revenue via downloads, and is developing new marketing approaches, Nash. Bus. Journal, p. 5., Nov. 17.

Ozburn-Hessey's Barthco unit names Fountain CEO, Tennessean, Nov. 19. Jordan shoulders VP-client relations post at Ozburn-Hessey Logistics, after decades in supply chain, Tennessean, Nov. 3.

OEI Telecom named Rob Davis service manager, Tennessean, Oct. 29.

Callahan, CFO at Spheris, is named to Middle Tenn. Worforce Investment Board, Tennessean, Oct. 15.

Ignify's Nashville field office implemented Microsoft Dynamics ™ AX for Nashville's Asurion, helping prepare Asurion to deliver Japan's first paid mobile phone protection and delivery
service. Release, Nov. 20.

Nashville's ClearTrack says it was nominated by clients Dollar General and JC Penney for a repeat win as a "100 Great Supply Chain Partner for 2006," release here.

Auto2Auto.com, the Columbia-headquartered online auto dealer, announced seven executive appointments, including Doug McCandless as senior network engineer, responsible for all Columbia IT functions. Tennessean, Nov. 26.

Gospel Music Assn. names Deckard manager-finance and systems, Tennessean, Nov. 19.

Ross Financial Planning named Erwin director-operations, Tennessean, Nov. 19.

Jevin joined Brentwood office of Genworth as IT leader, from the Richmond corporate office, where he managed strategic IT initiatives. Tennessean, Nov. 19.

Jamie Farrow, Xspedius Communications, named to board of American Red Cross Tenn. Valley Blood Services, Tennessean, Oct. 29.

CountryWired Inc. named Jacobson to manage marketing, Tennessean, Nov. 19.

Firesign Inc., digital signage provider, named Lee president, Kersten director of software development. Tennessean, Nov. 26.

Securestatus.net, represented here by Jerry Sprague, says they have email and IM solutions, here.

Boys and Girls Club of Middle Tenn. appointed Brian Shore, a Cisco regional sales manager, to its board, Tennessean, Oct. 15.

Donya Golden joined G Squared Wireless as client relations manager, from Cingular. Tennessean, Oct. 15.

J&A Partners named Carter Toole senior manager-interactive, Tennessean, Oct.29.

Spivey named CEO of GEIBM Inc., electronic-data transfer company, with Nashville office, Tennessean, Nov. 12.

ParamoreRedd Online Marketing received W3 Awards from International Academy of Visual Arts, Tennessean, Nov. 3.

Franklin-based InStream Technologies said Nov. 2 it offers electronic document management solution that interfaces with digital pen. InStream also signed a VAR agreement with Anoto AB, which has solutions for transmission of handwritten text from paper to digital media.

First Tennessee inks data backup deal with Electronic Vaulting Services Corp., Memphis Bus. Journal, Nov. 10.

Bank of Tennessee adopted VSoft Corp.'s Branch Item Capture, Merchant Capture and Genesis (Check 21) solutions, release Nov. 14.

EMI Group's EMusic Division (including Capitol Nashville) signs content-licensing deal with Gotuit Media video portal, release Nov. 16.

"News of Nashville Technology" editor elected president, Society of Professional Journalists, middle Tennessee professional chapter, Tennessean, Oct. 29.

Healthcare Management Systems Inc.: Recent announcements include four executive appointments, including Sherek to HIM product manager and Miller to director of implementation services. Miller is a former Qualifacts SVP. Tennessean, Nov. 26. HMS names programmer analyst, implementation and support specialists, Tennessean, Nov. 12. Lester has been named an HMS implementation project manager. She previously served as a systems application manager with Psychiatric Solutions Inc. Tennessean, Oct. 15. Copeland is now an HMS implementation specialist, having moved from Healthways Inc. Tennessean, Oct. 22.

HEALTHCARE
E-HEALTH — Gov. Bredesen selected to co-chair National Governors Association (NGA) State Alliance for E-Health, release Nov. 6. NGA release, Nov. 6. NGA Health Division Director Kathleen Nolan told NONT recently that, while she will add one or two staff to support E-Health and related

Antoine Agassi initiatives, the Alliance will be driven by the co-chairs, the states' attorneys general, legislators and others who enlist. In October, HHS provided NGA a one-year grant of more than $1.8 million to support the Alliance. Nolan said Bredesen Special Assistant for Projects Tam Gordon has been instrumental as liaison with NGA on this initiative. In April, Gov. Bredesen criticized the federal e-Health initiative, then led by Dr. David Brailer, as 'overdue and unfocused'. Days prior to that comment, Bredesen has formalized his own e-Health Council, under Director Antoine Agassi. National HIT Initiatives: State Alliance for e-Health continues organizing by creating taskforces on confidentiality, regional information exchange, and a taskforce focused on the practice of medicine and addressing laws that hinder telemedicine, liability related to healthcare IT, and related issues. Healthcare IT News, Nov. 27. Kolodner hints he could stay longer in interim job as Office of National Coordinator for Health IT, Healthcare IT News, Nov. 27.

Governor Phil Bredesen announced Oct. 19 a grant that will help determine how well-equipped Tennessee is to connect into a statewide eHealth network. The $72,000 grant is awarded to the Tennessee chapter of the Healthcare Information and Management Systems Society (TNHIMSS), which will perform a health care technology readiness assessment, release Oct. 19. The HIMSS group is to report back to Bredesen by April 2007. Related, Memphis Bus. Journal, Nov. 1. Nash. Bus. Journal, Oct. 19.

HIMSSTN.org has the Health Care Technology Readiness Assessment survey, here. HIMSS is partnering with QSource, THA, THIMA, TMGMA and Shared Health for the assessment.

Spheris Inc. losses widen, release Nov. 13. Nash. Bus. Journal, Nov. 14. Franklin-based Spheris Inc. increased its board to nine, adding former IDX Systems Corp. (acquired by GE Healthcare) CFO Jack Kane. Prior to IDX, Kane was an audit manager at Ernst & Young in Boston. NashvillePost.com, Nov. 27. Nash. Bus. Journal, Nov. 27.

Sale of Emdeon Business Services to LLC controlled by General Atlantic and Emdeon is completed, release Nov. 16.

Legal and regulatory changes may accelerate hospitals' assisting physicians groups in adoption of Electronic Medical Records technology, Wash. Post, Nov. 19.

Nashville-based Medicus Middleware, Inc. announces it's providing Clinical Data Inc.'s Chameleon (TM) Middleware System for medical-laboratory workflow, release Nov. 20.

Rundown on Telemedicine and distance-learning grants in Tennessee and other states, here.

3M announced Nov. 20 a definitive agreement to acquire SoftMed Systems Inc. Release, here.

In Memphis, UT-Baptist Research Park development is advancing, with plans for biocontainment lab, Memphis Bus. Journal, Nov. 24.

In Memphis, Luminetx' VeinViewer is on trajectory to become "standard of care," Memphis Daily News, Nov. 27. Luminetx raises $15 million. Memphis Daily News, Nov. 6. Luminetx VeinViewer wants to look deeper inside body, Comm. Appeal, Nov. 3.

Smith & Nephew may buy BioMet, Memphis Daily News, Nov. 6. Comm. Appeal, Nov. 3.

Keckley heads-up new Deloitte Center for Health Solutions. He was head of evidence-based medicine (EBM) center at Vanderbilt. Tennessean, Oct. 30. Release Oct. 30.

Suiter to CEO of Gordian Health Solutions (BCBS), NashvillePost.com, Oct. 16. City Paper, Oct. 17. Nash. Bus. Journal, Oct. 16. Tennessean, Oct. 17.

RiverTrust Solutions, a BCBSTN subsidiary, will process Medicare appeals, Times Free Press, Oct. 17.

Erlanger Hospital says it found data-storage device a month after it went missing, and says data not compromised, Times Free Press, Oct. 19.

Healthways adds Colorado's Rocky Mtn. Health Plans for myhealthIQ, Nash. Bus. Journal, Oct. 17. Release Oct. 17.

Bio-imaging symposium in Memphis surfaces 'sci-fi' ideas, Comm. Appeal, Oct. 28. Univ. of Memphis' new center for healthcare and technology.

Duthie - Pivot Health HIPAA training alliance to develop HIPAA training course, release Oct. 16.

RehabCare (St. Louis) names former Baptist Memorial (Memphis) CIO Escue to serve company's first CIO, release Oct. 23.
Shared Health is now nation's largest e-Health information exchange, Related news release Oct. 11. Times Free Press, Oct. 21.

Growing medical-devices companies can't find their engineering talent in Memphis area, Comm. Appeal, Oct. 22.

Nashville ambulances are transmitting life-saving EKG data via wireless and Internet to speed treatment, Tennessean, Nov. 15.

Chattanooga-based MediTract, Inc. introduced TractManager contract-management solution small and rural healthcare organizations. Release, Nov. 16.

Healthcare Supply Chain Standards Coalition met in October. The Coalition seeks uniform supply chain standards for business transactions. Meeting report here. Earlier, "Ending the Document Game" report from Commission on Systemic Interoperability, 2005. Oct. 31 progress report, here.


SPOTLIGHT: AIM Healthcare CIO commands growing resources
Franklin-based AIM Healthcare Services Inc. has named Rick Fuqua vice president and chief information officer, filling the billet vacated by Andy Flatt, who moved to HealthSpring Inc.

Reporting to AIM Healthcare founder and CEO Jim Sohr, himself a tech-savvy engineer, Fuqua

Richard G. Fuqua oversees a bailiwick that includes nearly 190 information-technology professionals, most of whom are based in AIM's headquarters here, with 30 offshore workers in Bangalore provided via the Nashville office of eMids Technologies.

"I can't think of a job we don't have an opening in," Fuqua told NONT, noting that his firm is hiring developers, architects, project managers, quality analysts, network administrators and others, with no plans for further outsourcing. Hiring is revenue-driven, he said. AIM Healthcare total data storage under management is over 100 terabytes, he said.

AIM's inhouse staffing has grown steadily, and now stands at about 50 developers, 14 QA, 12 project management, 18 in data-mining, 22 in data transformation, 20 for IT operations, 12 network admin and security, and a dozen working in network management and platform development in the Milwaukee area, where last spring AIM rather quietly purchased Networkes.com.

Netwerkes.com is a provider of claims management solutions for providers, payers, state Medicaid programs and Medicare that Fuqua compared with Passport Health Communications. In a lowkey statement May 10 announcing the acquisition, AIM CEO Sohr said, "By joining forces with Netwerkes.com, AIM Healthcare provides a full continuum of solutions thatintegrate, connect and optimize claims management from pre-encounter to post-encounter," statesAIM Healthcare's CEO Jim Sohr. "Both Netwerkes.com and AIM Healthcare have patent-pendingtechnologies that compliment each other and allow us to provide a seamless, ASP-based universalclaims management system that allow payers and providers to effectively communicate. Togetherour technologies eliminate errors and remove inefficiencies, while integrating process automationand workflow across the entire claims management process while reducing the administrativecosts of healthcare."

Fuqua, 46, is a Nashville native, reared in New Johnsonville. His 25-year financial technology and operations-auditing career has included a year as CIO with Nashville's Permanent General Companies, four years with Investment Scorecard and earlier stints with AmSouth, Wachovia, Fidelity Information Services and RBC Centura.

Fuqua earned his B.S. in math and computer science at Middle Tennessee State University in 1981. Earlier, he was forced to abandon studies at the U.S. Naval Academy, due to an athletic injury. Fuqua and his wife reside in Franklin, and have four adult children.

Privately held AIM Healthcare offers "revenue model optimization" to the healthcare industry, tracks incorrect or unresolved medical claims, analyzes related data to provide business intelligence, and addresses issues related to contract compliance, overpayment, subrogation and related processes.


CONNECTIONS
The State's Broadband Task Force heard from BellSouth, Charter and Comcast executives Nov. 17. The trio signalled willingness to explore with representatives of Lexington, Ky.-based consultant Connected Nation (nonprofit parent of ConnectKY) how proprietary infrastructure data might be gathered for submission to the state taskforce, without compromising the competitors' interests. BellSouth Tennessee President Marty Dickens introduced the non-disclosure approach to the committee, explaining he had already discussed it with telephone cooperatives in the state, finding little or no resistance. Cable-industry representatives struck a positive note, but indicated they were keeping their powder dry until they learn more about why they should provide more data than they previously gave the task force. (Dickens also stressed the importance of encouraging the private sector to meet demand, later explaining that if BellSouth finds it feasible to provide video services (IPTV), then actual demand for broadband will quickly increase in underserved areas.) Connected Nation executives are scheduled in Nashville this week, for meetings with a variety of stakeholders, including the Tennessee Cable Telecommunications Association. BellSouth participated in a similar data-gathering exercise in Kentucky. The Task Force is tentatively scheduled to meet again Thursday, Dec. 14, 2006, at 1 p.m., in Legislative Plaza. Related stories: NashvillePost.com, Nov. 15. WPLN 90.3, Nov. 17.

FCC: FCC to hold hearing on media ownership in Nashville, Dec. 11. FCC release here.

Debi Tate Too-few hearings reportedly led appellate court to toss FCC's earlier ruling on media ownership, TVWatch blog, Nov. 14. FCC announces research agenda components to support review of media ownership, FCC release Nov. 22. Nashville's Debi Tate says she remains an open-minded FCC commissioner when it comes to Net Neutrality, Tennessean, Oct. 18. Tate addressed issues during Oct. 31 speech in Michigan, here. BellSouth's letter to FCC regarding merger with AT&T, net neutrality and other topics spurred by merger proposal, Oct. 13.

BellSouth said to be pressing for legislative changes in Tennessee General Assembly to facilitate its introduction of video services in its service area, Nashville City Paper, Nov. 27. BellSouth fights to enter the Video market, seeking to win approval for statewide franchising laws in Tennessee and elsewhere, to avert, where politic, dealing with individual local municipalities. Atlanta Journal Constitution, Nov. 22; and, via Tennessean, 1E, Nov. 24.

Cingular's and Scripps' futures are closely tied to the future of the Internet, according to executives with Knoxville ties, Knox. Bus. Journal, Nov. 20. Cingular: Nashville broadband infrastructure enhanced, Morningstar. Nov. 16. Cingular introduces new wireless services in E. TN, Knox. News Sentinel, Oct. 20.

Report on status of Metro Nashville-area broadband nets comments from execs with ISDN-Net, Metro Telecommunications Innovation Task Force, Butler Networks, Tennessean, Nov. 3. The preliminary work of Metro Council's Telcommunications Innovation Task Force was completed last summer, and no further activity is currently scheduled.

BellSouth's Dickens and ECD's Kisber give community leaders reality check about importance of technology in future development, Jackson Sun, Oct. 18.

Chattanooga's Electric Power Board received approval Nov. 6 from Tennessee Regulatory Authority to provide telephone service statewide; EPB officials say they would only 'backup' and interconnect with other municipalities' services outside their primary market, related story, Times Free Press, Oct. 18. FCC signals it won't attempt to regulate closely Broadband over Power Lines as a telecom service, Nov. 7 order released. This is said to place BPL on equal footing with cable and DSL Internet services.

Bledsoe Telephone Cooperative's Triple Play services now available in majority of homes with digital phone lines in Bledsoe and Sequatchie counties. Times Free Press, Nov. 26.

NuVox Communications names Gorman and Dishon to lead sales, Tennessean, Nov. 19.

Utilities in Clarksville, Chattanooga and elsewhere look to compete with Cable, Times Free Press, Nov. 6. Charter Communications begins phone service in Clarksville area Dec. 15, Tennessean, Nov. 9.

National League of Cities report reflects NLC members' fears about reducing taxes on telecom companies, release and documents, Nov. 9.

Satellite is filling broadband gap in rural areas, NY Times, Nov. 14.

Telecom Act revision appears dead for this Congress, National Journal Telecom Update, Nov. 9.

Shift on media issues following Democrat gains in Congress; Wall Street expects more scrutiny of media ownership, TV Technology News, Nov. 10.

Digital Connections (Hendersonville) was chosen to build the broadband system for Kentucky's Daviess, Hancock, McLean and Ohio counties.



FOCUS: E-Commerce waning at VU Owen School?
Officials in the Owen Graduate School of Management at Vanderbilt University told NashvillePost.com Nov. 17 they are "aggressively seeking to replace" Internet marketing luminaries Donna Hoffman and Tom Novak, who relocated the highly regarded Sloan Center for Internet Retailing they control from Nashville to the University of California at Riverside.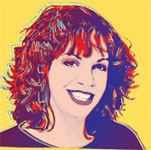 Donna L. HoffmanOwen Senior Associate Dean Joe BLackburn said Hoffman and Novak relocated the center last summer. The move came at least six months after the couple told Owen of their intentions, and, as customary, was attended by no public announcement from Owen or Vanderbilt.

The Sloan Center was created in 2003, after Hoffman and Novak secured a $525,000 grant from the Alfred P. Sloan Foundation. The marketing professors are now co-directors of the relocated center and professors of marketing.

In the wake of the Sloan Center loss, Blackburn said Owen has recently made two offers to new senior marketing faculty, and will probably mount a search for a third faculty member, within 18 months.

The departure of the wife-husband team left Owen with its eLab technology infrastructure created in 1994 by Hoffman and Novak for use by researchers who study consumer behavior, including responses to advertising, online purchasing and negotiating, and decision making. The eLab is now overseen by Associate Professor Jennifer Edson Escalas.

Blackburn acknowledged that Hoffman and Novak had "contributed strongly to our research
Joe Blackburn reputation while they were here," but said that mitigating the loss is the fact that the "bulk of the funds to support their research came internally" from Vanderbilt, itself, rather than from the Alfred P. Sloan Foundation or corporate patrons.

Hoffman's remembers it differently: She told NashvillePost.com that Vanderbilt provided $1.05 million to support the work, which she said was used over a nearly five-year period. However, she emphasized, during her leadership here more than $3 million in research and project grants were secured. The original Sloan Foundation award was $525,000, and an initial payment of $225,000 was made to Vanderbilt before the center moved to California, Hoffman said.

In separate NashvillePost.com conversations Blackburn and Hoffman confirmed that recruitment of corporate matching support for Sloan Center research -- a requirement of the original grant -- had been a tough slog, although dozens of corporations helped fund research and strategic studies.

Hoffman said it had proven difficult to get corporate executives headquartered on the coasts to work with a center based in Nashville. She believes the center's new location, east of Los Angeles, will be more fertile. WalMart.com and Land's End/Sears are among sponsors that have followed Hoffman and Novak to Riverside, home of what is now known as eLab 2.0. Other sponsors over the years have included FedEx, First Tennessee, Ingram Entertainment, Sun Microsystems, Nielsen Media Research, CDNow and Hotwired.

Blackburn explained that Owen Dean Jim Bradford has been working with Owen faculty to rethink how much emphasis to give e-commerce in the marketing department Owen is rebuilding -- given that, according to Blackburn, things-Internet have become "ubiquitous" and "part of the business landscape." Blackburn noted that Bradford, who joined the faculty in 2002 after a career as a lawyer and as CEO of AFG Industries, Inc. and other glass-manufacturing businesses, is keen to ensure that Owen degrees are strongly relevant to the perceived needs of business.

Blackburn noted that Owen has created new MBA programs in healthcare and accounting, and is testing additional concepts for new programs with business executives. He declined to identify potential new programs in the Owen pipeline. As part of the concept-vetting process, Owen has enlisted some marketing alumni as an advisory board. The group includes executives from Deloitte & Touche, Starbucks, Coca Cola of North America, FedEx, GE Healthcare and other companies.

Earlier NashvillePost.com coverage, here.

INNOVATION
The next meeting of the gestating "Middle Tennessee Technology Corridor" is Dec. 15 at Tennessee Technological University. The group met for a research and commercialization briefing
at Vanderbilt University, Nov. 28, and aims to go operational during April-June 2007 window. Background, Oct. 13 NONT item, here. Related: Rutherford County leaders have answered the call of U.S. Rep. Bart Gordon (D-Tennessee) to build partnerships with universities, government and businesses. Daily News Journal, Murfreesboro. Nov. 20.

Charter School application for Nashville Academy of Science and Engineering was resubmitted yesterday, Nov. 30, and is under review by Metro Schools. The Board of Public Education earlier for a second time rejected the application. Tennessean, Nov. 15.

Nobel winner honed ideas in midstate, NashvillePost.com, Oct. 13; Tennessean, Oct. 14. VU release, Oct. 13.

Vanderbilt School of Engineering is leading a new Federal Aviation Administration program to apply and expand aging aircraft reliability techniques to helicopters. VU release, Nov. 28.



Doug FisherVanderbilt School of Engineering AI expert and Assoc. Prof. Doug Fisher wins Chancellor's Cup for excellence in fostering relations between students and faculty, Vanderbilt Register.

Austin Peay State University listed among top 100 schools offering associates degrees in technologies, Tennessean, Nov. 30.

Science Academy will resubmit Metro charter school application, Tennessean, Nov. 28.

Having survived Vanderbilt's 'most intimidating faculty', physics prodigy John Jumper may study at Cambridge after winning UK's Marshall Scholarship, NashvillePost.com, Nov. 20.

Tennessee State University wins $1 million grant for biotech and nano work, City Paper, Nov. 28.

Nashville Alliance for Public Education helps fund science lab for Antioch Freshman Academy at Antioch HS, City Paper, Nov. 29.

Interactive and online computer resources are key to raising test scores in Sumner County, Tennessean, Nov. 17.

Chattanooga produces a Rhodes Scholar, Times Free Press, here.

Franklin Road Academy development provides wireless Internet and databases to students, Tennessean, Nov. 20.

Oak Ridge NL supercomputer helped Siemens students win, Knox. News Sentinel, Nov. 20.

Update and commentary on Gov. Bredesen's efforts to create elite high schools in Tennessee, p. 42, Nov. 2006, BusinessTN.

UT-Battelle says it wants to do more with small businesses, Knox. Bus. Journal, Nov. 20.

Oak Ridge NL strategist extolls virtue of real-time data-sharing via ubiquitous network, Knox. News Sentinel, Nov. 19.

Vanderbilt chemists win Popular Mechanics' Breakthrough award, VU release Nov. 21.

Tennessee State University has been awarded $1 million by the Department of Defense to establish a Nanoscience and Biotechnology Laboratory and Research Program. Nash. Bus.
Journal, Nov. 27.

UT's Promise Scholarship will help potential engineering students from 35 Tennessee high schools, Times Free Press, Nov. 18.

Increased emphasis on math and science education in Tennessee, BusinessTN, Nov. 06.

William B. Akers and Fred J. Cassetty Jr. received the Distinguished Alumnus Award from the Vanderbilt University School of Engineering, Oct. 19.

Bellvue Middle School's aggressive use of technology in instruction draws national attention to open-enrolment school, Tennessean, Nov. 22.

Tennessee Valley Corridor advocates lay-out case for the decline of U.S. influence in science, math and technology and the case for a leading role for Oak Ridge NL in U.S. recovery, Knox. News Sentinel, Oct. 22. Same op-ed in Chattanoogan.com, Oct. 14. Co-author Susan Reid is chair of Tennessee Valley Corridor, Inc.; and, Ed Kraft is chief technologist at the Arnold
Engineering Development Center and a member of the Corridor's Education Action Team.

Educators are concerned that College Board may reject Advanced-Placement course teaching via online virtual laboratories for dangerous or expensive lab classes, NY Times, Oct. 20.

Cumberland University issues laptops to business students, Tennessean, Oct. 23.

Editorial reports business leaders' fear of U.S. economic decline, and Rep. Duncan's concern about waste, as math-science education spending and research funding are ramped-up, Knox. News Sentinel, Oct. 29.

Lipscomb University team wins robotics competition held with BEST Boosting Engineering Science Technology, Tennessean, Oct. 27.

University of Memphis joins Internet2, Memphis Bus. Journal, Oct. 30.

Ozburn-Hessey's Manchanda, hired as EVP/CTO, sees a "technology wave" building upon RFID; O-H projects $700 million in revenue for current year. Nash. Bus. Journal, Oct. 27. Feds leapfrog RFID privacy, security study, says WiredNews, Oct. 30.

In Chattanooga, futurist says region needs global talent - Times Free Press, Oct 28.

FedEx IT Innovation Group is finally moving toward Emerge Memphis incubator, Memphis Bus. Journal, Oct. 27.

E. Bronson Ingram Distinguished Professor of Engineering Janos Sztipanovits has been appointed to a four-year term on the Air Force Scientific Advisory Board. The AFSAB plays an important role in guiding U.S. Air Force research and development policy. Sztipanovitz heads the VUSE Institute for Software Integrated Systems.

Transforming UT Chattanooga research into jobs and economic growth, Times Free Press, Nov. 13.

Chattanooga economic development roadmap released, Times Free Press, Nov. 10. Documents here.

Memphis zoning overlay will set tone for biotech mega-complex: The UT-Baptist Research Park is expected to be completed in six phases, with construction projected to continue through 2016. Memphis Daily News, Oct. 23.

Checker Finn time: For math students, self-esteem should come through achievement, not through 'relevant', 'feelings-oriented' emphases of American schools, Wash. Post, Oct. 18.

Franklin Spec. School District teachers praise technology for students, Tennessean, Oct. 15.

Bioworks Foundation at Center of advancement of Memphis medical district and biosciences, Memphis Daily News, Nov. 13.

Oak Ridge NL-developed technologies honored, Knox. News Sentinel, Nov. 13.

TN Dept. of Labor notes computer/math jobs will rise in Tennessee, City Paper, Oct. 31.

96-university consortium, Oak Ridge Associated Universities, praised for its contributions to collaborating with Oak Ridge NL and community, OakRidger.com, Nov. 10.

Oak Ridge's Canberra facility is a driver on radiation-detection portal development for homeland security, Knox. Bus. Journal, Oct. 16.

Nashville Incubation Center now filling slots left open by recent enterprise grads, Tennessean, Nov. 6.

Three Oak Ridge HS students share in Siemens scholarship prize, Knox. News Sentinel, Nov. 6 and Oct. 31.

Adventure Science Center unveils $20 million plan to expand planetarium, create Sky and Space wing, NashvillePost.com, Oct. 17; Tennessean, Oct. 18. City Paper, Oct. 18.

Two UT researchers honored for commercialization of technologies for ag and textiles, Knox. News Sentinel, Oct. 19.

Pellissippi State Math Dept awarded $10K ORAU grant for instruction, OakRidger.com, Oct. 19.

BioWorks CEO Bares pushing biologistics role for Memphis, Comm. Appeal, Oct. 15.

UT-Battelle partnership at Oak Ridge NL produces more than 20,000 jobs and more than $20 million in tax revenues, Oak Ridger.com, Nov. 3.

UT System cracks $300 Million mark in sponsored research, Knox. News Sentinel, Nov. 4.

Oak Ridge National Lab is gaining rock-star status among scientists, by reason of resources, infrastructure and hospitality, Knox. News Sentinel, Nov. 6.

ORNL makes grant to Interactive Supercomputing, release Nov. 7.

Oak Ridge National Laboratory added $820 million to Tennessee in past year, Knox. News Sentinel, Nov. 2.

Cumberland University President Eaton, a Tenn. Tech engineer and VU alum, is awarded new five-year term; board cites enrolment growth, Tennessean, Nov.15.

TSU astrobiologist Todd Gary explains space careers to schoolkids, Tennessean, Nov. 16.

Cray Supercomputer at Oak Ridge NL rises 3 places to No. 10 spot on Top500 supercomputer ranking, Knox. News Sentinel, Nov. 16.

University of Tennessee information system is hacked frequently, DailyBeacon, Nov. 15.

UT Physics department website demonstrates Physics of Football, Knox. News Sentinel, Oct. 30.

Universities frustrated by students' failure to check their e-mail, cutting back on allowing forwarding to personal accounts, Times Free Press, Oct. 30.


FOCUS: Battelle will leverage Digital Reasoning analytics technology
Battelle Science and Technology International (BSTI), a unit of the nonprofit Battelle research trust, announced Nov. 28 it has secured a "strategic license" to incorporate technology created by Brentwood-based Digital Reasoning Systems Inc. (DRS) within the portfolio of products and services that Battelle offers its national-security and life-sciences customers.

DRS software helps analysts translate mountains of raw unstructured information into useful intelligence for military, business, research and other users.

Dave Fisher, Battelle's Baltimore-based group manager for information-technology solutions, told NashvillePost.com Battelle will package DRS analytics technology with Battelle's own portfolio of products and consulting and development services, with priority going to national security customers.

Fisher noted that Battelle employees already have security clearances and customer knowledge that enables Battelle to lead as implementation partner, while DRS focuses on core technologies. He said BSTI's national security practice, alone, is roughly a $750 million business, annually.

DRS Founder and CEO Tim Estes stressed in a statement Tuesday that the agreement with BSTI

Tim Estes would allow DRS to collaborate in tailoring products for pharmaceutical, biotech and other life sciences industries, in addition to national security. Fisher confirmed the agreement allows further collaboration, but indicated no such projects have yet been set.

Neither DRS nor Battelle disclosed the financial terms of the deal, which was cemented in October, after about a year of less formal collaboration.

Apart from the BSTI agreement, DRS spokesman Jason Beck confirmed in conversation with NashvillePost.com yesterday that DRS stands to earn up to $11 million or more, through its existing contract with the U.S. Army's National Ground Intelligence Center (NGIC). NGIC provides intelligence technology and related services in support of U.S. combat forces in Afghanistan and Iraq, and other operations, worldwide.

Beck confirmed that, in addition to NGIC, DRS currently serves the Army's Foreign Military Studies Office, at Ft. Leavenworth, Kan.; the Missile and Space Intelligence Center at Redstone Arsenal, Huntsville; and the Joint Warfare Analysis Center, in Virginia.

DRS' work is focused on the rapidly emerging field of unstructured data analytics, in which analysts seek to extract meaning from myriad sources of information not formally organized, ranging from e-mail and raw intelligence transcripts, to computerized images.

DRS is privately held. Beck declined to provide an accurate number of shareholders. He confirmed that DRS continues talks with potential outside investors. Related story, NashvillePost.com, Nov. 28. Nash. Bus. Journal, Nov. 28.
GOVERNMENT
State Budget hearings live via Web: To sit-in on the Bredesen Administration's departmental budget hearings this and next week, visit here.

The State ultimately rejected the two bids it received in response to RFP 317.03-141 for upgrading its Integrated Point of Sale Inventory System (IPSIS) and on Oct. 19 cancelled the process. Officials told NONT on Nov. 9 six firms were represented during an August pre-bid briefing.

Tennessee Homeland Security Director Dave Mitchell said last week that his organization is partnering with the Tennessee Bureau of Investigation to create a "one-stop shopping" network for information about criminals and potential terrorists. Times Free Press, Nov. 27. TBI/Homeland data Fusion Center, Tennessean, Nov. 28.

911: Metro Emergency Communications glitches subside — Come
January
, the professionals who run 911 calling systems around the country will
descend on Nashville
for their annual Technical and Operational Development Conferences. Chances are, they'll get an earful about problems with Metro's own Emergency Communications this fall, and the tension between Metro Government and contractor BellSouth. WSMV channel 4
reported
Nov. 14
that Nashville's 911 operation was experiencing major delays in answering calls. Emergency Communications Director Roxann Brown placed responsibility for a remedy on vendor BellSouth. Brown told NONT on Nov. 15 that Bellsouth was responsible for ensuring performance of the system's Nortel switch and
Interact
software, while BellSouth reportedly countered that its portion of the communications system was working fine. The 911 system is apparently now operating normally. Related coverage: WSMV, Nov. 14. During a recent RFP competition, Motorola won the right to succeed BellSouth in the role, with the cutover likely in January.
Elsewhere:
Bedford County gets increased e-911 funding, Times Gazette,
Nov. 21
. Hamilton County 911 board seeks project manager for unification of police, fire, rescue comms, Times Free Press,
Oct. 19
. 911 funding strained for emergency communications by shift to cellphones. Times Free Press,
Nov. 12
. State plans upgrade to "Next Generation 911," AP via Tennessean,
Oct. 23
. ♦
Metropolitan Nashville Police Department was recognized for exceeding 100 "hits" in their use of ATF's computerized ballistic imaging system. Release, Nov. 17.

CopLink regional database enables law-enforcement agencies to collaborate in data-mining, despite jurisdictional boundaries that criminals often use to thwart investigations, Tennessee Town & City, Large PDF Oct. 9.

Dec. 6 is deadline for proposals under RFP 307.02-002-06 for IMPACT for State Comptroller - Integrated Multiprocessing of CAMA Technology, related to support of property-tax equalization.

Dec. 8 is deadline for proposals in support of Applicant Services Solution, RFP 317.03-157-07.

Tomorrow, Dec. 1, is deadline for proposals under RFP 317.03-150 Disaster Recovery Services.

Dec. 1 is deadline for submitting proposals for Metro Nashville RFP 06-112 for IBM Websphere Applic. Server Software.

Dec. 28 is deadline for proposals for Applicant Services Solutions RFP 317.03.157.07, for Fin. & Admin.

Dec. 20 is deadline for proposals for RFP 343.49-471 State Pharma. Lab. Information Tracking system.

Gadfly Drew Johnson inveighs in a recent column against Tennessee Economic & Community Development's FastTrack Infrastructure Development Program and FastTrack Job Training
Drew Johnson Assistance as offering unfair advantage to competitors of existing Tennessee businesses. Johnson cites a 2005 Comptroller's audit of ECD, which cited lack of proof programs produce economic gains. One informed observer recently pointed-out to NONT that the Comptroller's assessment relied largely on pre-Bredesen Administration data, and ECD will be obliged in followup audits to show progress made with respect to factors cited earlier. In September, Gov. Bredesen unveiled a proposed "Next Steps" jobs-creation strategy that included, among other elements, a doubling of FastTrack infrastructure grants, the establishment of new grants to help communities pursue broadband infrastructure development and the creation of "Innovation Tennessee," a new grants program to help innovative new businesses get up and running, and to help commercialize technology developed on the state's research-university campuses. Johnson's column also appears in BusinessTN, a sister publication of NONT. ♦

Commerce Department to provide online license renewal, City Paper, Nov. 29.

Too few e-voting machines contributed to voting problems in Tennessee, according to Pew study, City Paper, Nov. 30.

Shelby County Schools PowerSchool (Pearson) software gets fixed, Comm. Appeal, Oct. 20.

Let Metro pursue path to using surveillance cameras, editorial, Tennessean, Oct. 18.

New automated calling systems has left 400K voicemails for Metro Schools parents, Tennessean, Nov. 8.

Rep. Bart Gordon in line to chair House Science Committee, in the wake of Election Day, Knox. News Sentinel, Nov. 9. Sci-Tech policy in Congress will shift under Democrat control; global warming and stem-cell research are seen as early tests, Christian Sci. Mon., Nov. 13.

Sen. Alexander's Global Competitiveness package predicted to get cooler reception, in wake of Elections, Times Free Press, Nov. 21. Related earlier release here.

Rep. Sontany, Sen. Herron and TBI may be on same wavelength about legislature looking at amending law on background checks, in wake of release of juvenile court records, City Paper, Nov. 22.

Center for Digital Government named Nashville the fifth most technology-advanced city in the United States by The Center for Digital Government in the 2006 Digital Cities Survey, Nash.
Bus. Journal, Nov. 29. Tennessee ranked 10th on Digital States list, here.

Gartner predicts state and local spending for IT will rise at faster clip than federal IT spending, Wash. Post, Oct. 23. IBM's resurgent federal marketing, Wash. Post, Oct. 23.

As part of the Edison ERP project, State of Tennessee issued RFP 317.03.07-157 with proposals due Dec. 8 for Applicant Services solution for Finance & Administration.

Proposals due Dec. 6 for Office of the Comptroller RFP 307.02-002.06 for integrated system for property tax administration.

Chattanooga-based FBI Cybercrimes task force is having big impact on child porn and other crimes throughout Tennessee, Times Free Press, Nov. 6.

Shelby County Chancellor Harris questions security of e-voting machines, Tennessean, Nov. 6.

Women Donors Network reportedly alarmed about integrity, or lack of it of electronic voting machines, San Jose Mercury News, Oct. 29.

E-voting: Only handful of voters used touch-screen voting machines, Times Free Press, Nov. 15.

Tennessee Dept. of Transportation is using new TOPCON GPS to harness signals from all current and planned positioning satellite systems, release Nov. 14.

Tipton County 911 embroiled in controversy over 'hostile work environment', training and other claims, Knox. News Sentinel, Nov. 22.

Pentagon awards $500 million in supercomputer-development contracts to IBM and Cray, NY Times, Nov. 22.


EAST WEST

Ron LittlefieldChattanooga Mayor Littlefield's "Great Ideas" competition for high-school entrepreneurs draws 380 undeveloped business ideas, Times Free Press, Nov. 17. Entries are up six-fold from year of competition. Students vye for scholarships, with mentors' advice. Related, Times Free Press, Nov. 17.

Computer virus wrecks Ravenwood High School student newspaper, Tennessean, Nov. 29.

Asentinel has been rated "positive" in the latest Gartner MarketScope for Telecom Expense Management, 2H06. Twenty-three companies in the telecom expense management industry were rated on business model, customer experience, innovation, product/service and overall viability. Comm. Appeal, Nov. 28.

Metro Schools creates alumni clearinghouse website, Tennessean, Nov. 9. Some schools have created their own alumni pages, e.g., Hillsboro High School.

Nashville taxicabs and dispatchers go high-tech with Blackberrys and GPS systems that alert and guide drivers, Tennessean, Nov. 29. Nashville cabdrivers finally get Mobile Knowledge GPS navigation and communications technology, City Paper, Nov. 22.

Chattanooga job growth outpaces most of state, Times Free Press, Nov. 29.

Yahoo! and Commercial Appeal will split ad-sales and revenues, Comm. Appeal, Nov. 21. Google expanding advertising ambitions, NY Times, Nov. 21. Yahoo! ad alliance, NY Times, Nov. 21.

BellSouth's new anti-spam e-mail filter worked so well customers hated it, and BellSouth removed it, after two weeks' service. Atlanta Journal Constitution, Nov. 21. Broadbandreports, Nov. 21.

In Chattanooga, a community Tech Center's closure a tragedy, Times Free Press, Nov. 21.

LogicForce Consulting LLC, with regional offices in Nashville and Memphis, has been hired by Ballin, Ballin & Fishman P.C., to maintain the firm's network infrastructure and provide practice management and litigation technology support. Comm. Appeal, Nov. 18.

Porfolio Recovery Associates may create call center in Jackson for debt collection, Jackson Sun, Nov. 17.

Anderson County may end open-access to Internet surveillance cameras in county jail, Tennessean, Nov. 24. System has been used by criminals to coordinate delivery of contraband to
prisoners.

In Memphis, Interactive Solutions, Inc. promoted Cottam to CTO. Comm. Appeal, Nov. 23.

Software problems delay SmartWay traffic-camera adoption in Chattanooga, Times Free Press, Nov. 23.

Knoxville entrepreneurs talk of success in high-impact businesses, in smallish East Tennessee — one emphasizes relationships as the essential ingredient, Knox. News Sentinel, Nov. 26.

ADS Security's Mahler discussed upgraded security technology and steady growth in security firm based here, Nash. Bus. Journal, Nov. 24.

Metro Ready Mix concrete-transport company buys $400K truck-driving motion simulator for training, Nash. Bus. Journal, Nov. 24.

RFID: E. TN firms IdentiTrak, Athma-Tech among new players in region, KNS Bus. Journ., Oct. 16.

Many churches introducing cyber-cafes, Tennessean, Oct. 15.

American Fiber Systems wins Best in Class award for Metro systems, release Oct. 17.
AFS: Metro-Specific Facilities-Based Wholesale Service Partner.

Nashville trucking company using GPS and other technologies, City Paper, Oct. 16.

Corporate gift-giving more effective through Nashville-based GiveAGift.net, Nash. Bus. Journal, Oct. 13.

UT selects Ciena Corporation to automate configuring and provisioning of lightpaths for Grid computing, HPCwire, release.

CGI is vendor: Chattanooga Electric Power Board installs $3 million management system for outages and workforce management, Chattanoogan.com, Oct. 15.

Martha Merrill, assoc. professor of office systems technology at Pellissippi State Technical Community College, has been named the Business Educator of the Year by the Tennessee Business Education Association. Knox News Sentinel, Oct. 16.

Jackson- and Memphis-based Rainey, Kizer, Reviere & Bell adopts high-speed file-sharing solution from Packeteer, release Oct. 23.

Chattanooga's Internet cafes slipping away? Times Free Press, Oct. 21.

David Perdue, CEO of telecom expense management firm Asentinel, is honored as executive of the year by administrators, Comm. Appeal, Oct. 26.

Molecular Pathology Laboratory Network agrees to be anchor tenant for new technology park in Alcoa-Maryville area, Knox. News Sentinel, Oct. 19.

Tennessee 'inexplicably' second only to California in 'geocaching' games using GPS, Houston Chron., Oct. 25.

Tennessee universities heighten vigilance and technology against hackers, Times Free Press, Oct. 26.

Politics in Tennessee complicated, accelerated by video-sharing websites, blogs, Tennessean, Oct. 29.

ICx Target Instruments and ORTEC were among the companies receiving early-stage contracts for development of "human portable radiation detection systems" to be used at the nation's ports of entry. The federal agency's Domestic Nuclear Protection Office announced the awards. Knox. News Sentinel, Oct. 28.

Chattanooga State helping Howard Academy, Times Free Press, Oct. 28.

Identitrack and Sirit RFID technology boosting sector in Knoxville area, Knox. Bus. Journal, Oct. 16.

Control Technology Inc. technician helped unlock voting results in Knox County, when e-voting machine fried, Knox. News Sentinel, Nov. 10. Day-earllier report, Knox. News Sentinel, Nov. 9.

Shoplifters have mastered counterfeiting barcodes, spoofing gift cards, foiling security in retail operations, Tennessean, Nov. 11.

McDonald's rolls-out Wi-Fi in Chattanooga area, Times Free Press, Nov. 11.

Internet cameras let parents monitor children in daycare, Tennessean, Nov. 10.

ORNL Intelligent Storage – Cluster File Systems™, Inc. (CFS), announced that it has contracted with the Department of Energy Oak Ridge National Laboratory (ORNL) to provide Lustre File System support and development. Release Nov. 14.

Podcasting adopters in Memphis area are growing in numbers, Memphis Bus. Journal, Nov. 10.

Chattanooga computer lab that helped low-income adults get jobs is closed for lack of funding, Times Free Press, Nov. 15.

Security technology a specialty at Delta Surveillance, Memphis Daily News, Nov. 15.

Enterprise South park becomes key element in region's economic-development strategy, Times Free Press, Nov. 5.


RESOURCES
Belmont University's Technology Learning Cooperative has launched a number of

DAVE CHAPMAN programs, including Executive Enterprise Management and Business Informatics, and early in 2007 will launch a Business Analysts offering. The TLC is drawing upon such faculty as Dave Chapman, NTC board member and founder of Northpoint Software, as well as execs from HCA, Nissan and other companies for advice. Chapman's Resilient Process Management kicks off the series, beginning in January. Details here.

Women in Technology MidSouth is formed, Memphis Bus. Journal, Nov. 10.

Web sites that publish inflammatory information written by other parties cannot be sued for libel, the California Supreme Court ruled Monday. TechNewsWorld, Nov. 21.

Digital Rights Management (DRM) technology is creating a "permission culture" that either (a) limits or (b) expands consumer choice, InfoWorld, Nov. 8.

From 150 B.C.: Early astronomical 'computer' found to be technically complex, NY Times, Nov. 30.

Dec. 15 deadline for unclaimed royalties: Nashville has concentration of musicians, songwriters due royalties, before they become assets of SoundExchange. Meanwhile, copyright changes are in the work at the federal level, and a test of rates for web-based music is underway. City Paper, Nov. 20.

McMasters 1st Amendment column: Intense online review of Child Online Protection Act. Tennessean, Nov. 20.

The latest (opinion) on noncompete agreements and intellectual property, Mercury News, Nov. 20.

Paramore comments on differences between Web and off-line advertising, Nash. Bus. Journal, Nov. 24.

MX Logic's Kincaid-Smith discusses e-mail security for smaller firms, Nash. Bus. Journal, Nov. 24.

Oh, gee! Ed-text publisher Morgan Quitno (Kansas) says Tennessee is 30th-smartest state, based on their 'water-cooler'-worthy ranking, Tennessean, Oct. 20. Ranking factors, here.

On getting 'sucked down the Google wormhole', toward Google's 'dictatorship of your life', NY Times, Oct. 15.

Obsessive use of Internet more widespread among population than many many think, Times Free Press, Oct. 20. Researcher's paper here.

Recently started Washington Post Information Technology blog, here. Harnessing the collective wisdom of the web, Wash. Post, Oct. 19.

India experiencing shortage of competent, articulate engineers to support growing demand, NY Times, Oct. 17. Americans comprise growing share of Indian talent pool, NY Times, Oct. 17.

Google's legal exposure is growing exponentially as it diversifies; in past five years, in-house counsel has grown from 1 lawyer to 100, plus outside counsel. NY Times, Oct. 22.

Click fraud threatens the foundation of web-based advertising, Wash. Post, Oct. 22.

Amazon.com's Elastic Computer Cloud excites many by offering utility-computing capacity on demand, Wash. Post, Nov. 9.

Symposium explores growing power and presence of social-networking and technology, and the power and ubiquitousness of algorithms, NY Times, Oct. 31.

Bloggers established new role in agenda-setting on Election Day, NY Times, Nov. 8.

Intergraph Corporation announced Intergraph 2007 will be held May 21-24, 2007, in Nashville. In its second year, this international conference will focus on Intergraph's spatial information management software.

Microsoft's Zune download player may drive a wedge between Apple iPod and Universal Music Group, which gets money from Zune sales; labels reportedly want variable pricing of tunes. Wash. Post, Nov. 10, and Tennessean, Nov. 11.
CALENDAR

(Dec. 5) TN Chamber of Commerce and Industry 2006 Manufacturing Summit - details here.
(Dec. 7) Nashville Technology Council Holiday Party, Dan McGuiness Pub, Demonbreun. Well over 100 registered, already. First 2 drinks free, then cash bar. Details.

(Dec. 7) Microsoft IT Leadership Summit in Nashville. 8 a.m.-3:30 p.m. Details.

(Dec. 13) Managing Procurement Relationships, live teleconference, Baker Donelson, details here.

(Dec. 19) Women in Technology of Tennessee (WITTN) holiday open house. See details.

(Jan. 4) NTC Tech Roundtable, Search Engine Optimization, Montgomery Bell Academy, 4 p.m., with panelists from Sitening, Work Media and ParamoreRedd. Details.

(Jan. 11) International Institute of Business Analysis, formative chapter meeting in Nashville. Details.

(Jan. 12-14) Memphis: The National Conference for Media Reform will include nearly 100 interactive panels and hands-on workshops about media ownership, media literacy, independent media, civil rights and media, the future of the Internet and grassroots media activism. Details here.

(Jan. 18) Resilient Process Management, Belmont University. Details here.

(Feb. 7) SBIR/STTR Phase I proposal writing workshop, at Chattanooga, by Entrepreneurship and Economic Development Programs, University of Tennessee Center for Industrial Services. For info: (865) 974-9610 kim.arms@tennessee.edu

(March 8) 3rd Annual Technology Innovation Conference, Nashville Hilton Downtown. Details.

(March 15) 3rd Annual Manufacturing Excellence Conference, MTSU, details here.

(May 23-Tentative) 7th Annual Technology! Nashville conference. Nashville Hilton Downtown.

(Sept. 20) 6th Annual NTC-ISSA InfoSec information security conference. Convention Center.

(Fall TBA) Nashville Technology Council Technology Leadership Awards Dinner, details TBA.

Submit Calendar item, click here.