UPFRONT: Gambling-software law would create jobs... Luminetx CEO speaks here... Comdata CEO watched closely... Midstate tech-sector initiative advancing... Keith Urban Web-rights trial... more
VENTURE NASHVILLE: SnappyAuctions and Pinson flirt...ZOI draws skeptic...plus Rivals.com, Blaze Media, Dell, LearningTopia, Goldleaf, Asurion, Evolved, Investment Scorecard... more
THE NUMBERS: Hiccup at HealthStream Inc. While growing the company may not be "rocket science," hard-won gains prove HealthStream isn't jet-propelled, either. Avondale gives the company a lower target price. more
HEALTHCARE: Gov. Bredesen impatient with Health IT progress...Bovender to discuss LBO in June... new ventures and inventions...executive appointments...British HIT mission... corporate partnerships... more
CONNECTIONS: State Broadband assessment and Video Franchising debate move ahead...New telecom services launched in Tennessee, while some providers have problems... more
SPOTLIGHT: PassAlong's Jaworski vows to stay in Music City If products and profitability come together this year, PassAlong will help launch Nashville into a leadership role in global digital entertainment more
FOCUS: Dolphini seeks 'zero points of failure' Behind 2-foot thick walls at Cummins Station, a Nashville entrepreneur seems bent on building the perfect colocation center more
UPDATE: Qualifacts Systems Inc. Under CEO Klements, a native Nashville company aims to stabilize, focus and provide software solutions for the behavioral healthcare sector. more
DEALS: Echomusic CEO insists TicketMaster is White Hat Founder of Nashville company says Ticketmaster is not 'big bad devil', and will help Echomusic become 'tech beacon of the South' more
PARTNERS: NetAlliant Technologies, LBMC Technologies, eNtegrity Solutions, Acxiom, North Highland, C3, ClearTrack, Xythos, AITP, ISSA, Gallagher Financial, Butler Networks, and dozens... more
INNOVATION: Entrepreneurs, top-ranked scientists, U.S. competitiveness, trends in research funding, tech transfer, supercomputer advances, student stand-outs, innovations in education.. more
RESOURCES: Nashville IT hiring trend report due...Local execs' attitudes...IT talent pool...digital entertainment...whither Wales and Wiki? and... more
GOVERNMENT: Contract awards, e-Gov applications, civil and criminal trials, policy changes and... more
EAST & WEST News of corporate initiatives, personal achievements, government contracts and much more, from all over the state more
CALENDAR: Key events and links to technology advocates statewide. more
UPFRONT:

Smyrna-based Video Gaming Technologies CEO Jon Yarbrough says he'll bring to mid-Tennesseee up to 80 software-development jobs

VGT's Yarbrough paying average $80K each, if the General Assembly modifies state law to allow production of software for gambling here, NashvillePost.com, April 23. Yesterday, the State Senate amended the bill; House is likely to take its final vote on HB742 next week. Smyrna-based Video Gaming Technologies' CEO Jon Yarbrough is profiled, p. 15, Nash. Bus. Journal, Feb. 16. The same allies tried and failed last year, as reported by NashvillePost.com, here.

Tennessee tech sector flashing mixed signals, NashvillePost.com, April 24. State's tech data shows one-year rebound, Times Free Press, April 25. Nashville listed among "booming centers" of high-tech and other businesses that are gaining at expense of coastal metros and some "static" inland cities, including Memphis. Wall St. Journ., May 8.

Luminetx Founder-CEO Jim Phillips, also a key player in Knoxville startup IPIX, is keynote speaker for next week's Nashville Technology Council Technology! Nashville event, May

Jim Phillips 17. Phillips' Luminetx plans to establish a presence in Nashville, NashvillePost.com, Jan. 22. Update on Veinviewer, Memphis Daily News, March 16. Last of bankrupt IPIX assets go to former competitor, Minds Eye View, Inc., Knox. News Sentinel, March 29. Sony had earlier won bidding for 28 IPIX patents. Among Luminetx' many accolades was induction to the Red Herring 100 for 2006. Earlier background on IPIX, RedOrbit.com, Nov. 29.



StottlemyerNFIB: NashvillePost.com's report on National Federation of Independent Business' elimination of IT function in Nashville reminds us the NFIB is now led by a D.C.-centered CEO Stottlemyer, former CEO of Apogen Technologies, a D.C. beltway company. NFIB's spokesman, also based in D.C., says the IT drawdown in Nashville is just a 'redeployment'. NP's story March 15. Despite continued rumblings of further layoffs, NFIB says no further Nashville layoffs are currently planned.

MID-TN TECHNOLOGY: U.S. Rep. Bart Gordon was talking-up the need to be more aggressive in growing research-driven sectors of the U.S. and Middle Tennessee economies, long before before he became chairman of the U.S. House Science and Technology Committee. On March 13, Gordon convened top executives in Washington to discuss further what the nation must do to respond to the dire socio-economic assessment contained in the 2005 report
Rep. Bart Gordon from the National Academies, titled, "Rising Above the Gathering Storm." Earlier, on Feb. 19, Gordon dispatched Science committee staffers Mike Quear and Alisa Ferguson to Rutherford County to attend a visioning session for the emerging Middle Tennessee Technology Corridor (MTTC) initiative, which Gordon urged local leaders to undertake more than a year ago. Gordon responded to a NONT query, saying, "One of my top priorities now that I'm Chairman of the Science and Technology Committee will be to create a high-tech corridor between East and Middle Tennessee, incorporating UT, Tennessee Tech, MTSU, Vanderbilt and others. I'd like to see them work in cooperation with Oak Ridge National Lab, Arnold Engineering and Marshall Space Flight

Dr. Michael AllenCenter in Huntsville to boost research and create jobs here." Meanwhile, MTSU's appointment of Dr. Michael Allen as vice president for research and dean of graduate studies will give the Corridor initiative a further boost. Allen told NONT this week that MTSU has asked the State to support creation of three new MTSU Ph.D. programs: in computational sciences; integrated life sciences; and, math and science education.
Related: Knox. News Sentinel, Feb. 26; Tennessean, March 1. Gordon is also challenging Bush Administration on K-12 Education issues, AIP.org report, Feb. 23. Related NONT reports on MTTC members and meetings are available here. An MTTC subcommittee is working with Rutherford County Chamber economic-development staff to refine the group's mission statement and priorities. Organizations represented on subcommittee (as of March 29): BioMimetic Therapeutics; Oak Ridge National Laboratory; Middle Tennessee State University; BioVentures Inc.; Tennessee Valley Authority; Rutherford County Chamber of Commerce; Tennessee Tech. University; UT Space Institute; and, Rutherford Chamber volunteer Andrea Loughry. Also: Middle Tennessee Technology Corridor, BioTN Foundation and Knowledge Quest Institute are three non-profits pushing tech agenda in mid-TN, NashvillePost.com, Feb. 16.



UrbanBattle over domain rights: Keith Urban Musician v. Keith Urban Painter, barring settlement, will go on trial in Nashville June 17, before Judge Aleta Trauger. NATTY coverage, Feb. 21. Tennessean, April 5.


Gary KrowCOMDATA: Brentwood-based Comdata's 1,600 employees and president Gary Krow must be beaming with pride...but, a little anxious: On May 1, parent Ceridian reported 1st Quarter results that included Comdata quarterly revenue up 13 percent to $117.4 and forecast Comdata operating margins in "low thirties on a percentage basis." (Comdata still posted a net loss of $1.6 million for the quarter, due largely to the loss of a $4 million subcontract with an unnamed bank.) Based on Ceridian's recent SEC filings, Krow seems likely to earn an annual bonus of at least 80 percent of his base pay. On the other hand, Comdata's strong performance is fueling continued controversy: Hedge fund Pershing Square Capital Management LP insists that Comdata parent Ceridian Corporation (Minneapolis; NYSE: CEN) should spin-off transaction processor Comdata, give Krow his head and then focus Ceridian management's efforts on strengthening its older human-resources services business. Lauded by both Ceridian brass and dissident Pershing CEO William Ackman, Krow is understandably quiet in public. Pershing, however, insists in communications to Ceridian that Krow and employees share Pershing's belief that they are inadequately compensated or incentivized, and that the company is overly constrained by serving as Ceridian's cash cow, when Comdata may be worth a $4.2 billion market capitalization, in its own right. Pershing expressed concern Krow might bolt from Comdata, but Ceridian management responded they're certain Krow's staying. Meanwhile, Ackman has signalled preparations for a proxy fight in which Pershing hopes to name a slate of new members to Ceridian's board. (BusinessWeek reported in February on Ackman's successes in forcing similar changes at Wendy's and McDonald's.) Ceridian has not yet set the date of this year's annual shareholder meeting. A Merrill Lynch analyst advisory March 12 was essentially neutral on Ceridian, and suggested that the Pershing gameplan would be difficult to implement. The analyst-author of that report declined an interview for NONT. Ceridian management has said it plans to evaluate its lacklustre staffing business and Comdata's headier potential, and that study could lead to strategic changes in the next eighteen months, regardless of Pershing's success. Meanwhile, Comdata keeps on truckin': The company announced March 12 its acquisition of Inter-Tax Inc., a provider of fuel-tax services. In February, Comdata won a "white hat" award for its business practices from the Williamson County Better Business Bureau. Also noted: Comdata is in litigation with independent truckstop owners over alleged discriminatory charges and practices, NashvillePost.com, March 23. Comdata VP-Marketing/Comms. Kedran Whitten profiled, Nash. Bus. Journ., Jan. 26.♦
VENTURE NASHVILLE:



E-Business CEOs will discuss their ventures, May 17, during Technology! Nashville at Cool Springs Marriott. Panelists include CEOs from Magazines.com, PureSafety, digiChart, Rivals.com and North Highland. Panel details here. Full program here.

Nashville-based Snappy Auctions Founder Debbie Gordon confirmed for NONT that she
Debbie Gordon and tech entrepreneur Richard Pinson, best known for his former CEO role in Nashville-based EdgeNet (sold in 2004 to Liberty Partners), had explored Pinson's taking an leadership role and an investment position in Snappy, but the parties abandoned those talks just short of signatures. Both Gordon and Pinson told NONT the change of course was amicable. Gordon recently told NONT, "We're continually reviewing our strategy, and mergers and acquisitions are always among the options we consider." Snappy seems to have pulled-back from its earlier focus on international expansion, and staffing has dropped a notch or two to about ten. All this against the backdrop of an industry sea-change: An April 15 column on AuctionBytes.com noted that the concept of eBay drop-off stores remains "a hotly debated topic," with a reported 45 percent of the stores listed in a 2003 listing no longer doing business independently or in the same model they originally used. The column mentioned Gordon's faith in the concept (to which a blogger subsequently responded April 20. East Tennessee-based NuMarkets LLC, also an eBay reseller, was liquidated earlier this year, and its assets acquired by NuMarkets Corp. Times Free Press, Feb. 19, and Knox. News Sentinel, Feb. 27. Another AuctionBytes.com column on category-leading iSold It outlines the challenges facing the sector, April 10, which has experienced wide variances in franchisee success rates.

ZOI Interactive Technologies, which relocated to Nashville last year from Las Vegas, is scrutinized by BusinessTN in a story that casts a skeptical eye on ZOI business, finance, leadership, p. 10, May 2007. ZOI announced its acquisition of Tournament Games, Lebanon, Jan. 22.

Jackson-Miss.-based Intechra IT asset disposition has Nashville's Clayton Associates, First Avenue Partners, Richland Ventures among investors, Feb. 1. News about earlier financing round, NashvillePost.com, Nov. 20.

Nashville-based Avondale Partners announced Communication Technology Senior Research Analyst John Bright is handling new coverage of San Diego-based DivX, which develops and licenses the DivX codec.

ANGELS: Sumner County Angel Network launched, Tennessean, Feb. 23. Nashville Capital Network has obtained a Tennessee charter for the NCN Angel Fund LP, a move that could lead to the creation of a pool of capital, sponsored by the angel group, to invest in start-up companies alongside its existing group of investors. NashvillePost.com, Feb. 23.



"Nashville Inside"? Mary Hamilton, cofounder of Blaze Media Inc. in Nashville, recently told NONT that her Blaze rich-mediacaster is fully developed, and she's looking for further investors, licensees and other collaborators. She explains that in the download mode, Blaze stays under fans', voters' and customers' noses, delivering spontaneous clips from celebrities, politicians and others.

Franklin-based Rivals.com is rumored acquisition target, NashvillePost.com, April 12. By April 13, Rivals CEO Terry had criticized TechCrunch for comments on the rumored takeover, here. Rivals.com Interest could have been heightened by recent seasonal events: Franklin-based college

Shannon Terry sports specialist Rivals.com saw record website traffic on college football's signing day, recording 74.3 million pageviews Feb. 7. Rivals.com COO and Editor-in-Chief Bobby Burton explained that unprecedented exposure for the site on Yahoo! and SportsIllustrated.com, fueled the record audience. Burton said Rivals.com is locally owned, with some local investors in addition to management, but no venture funding, with 85 employees in Brentwood. CEO & President Shannon Terry, CFO Mike Comegna, COO Bobby Burton, CTO Greg Gough. Revenues for 2006 were about $22 million in 2006, with revenue projected at up to $35 million this year. Burton said that according to ComScore, Rivals.com topped all major sports sites in average minutes spent per user.

The 11th annual Tennessee Valley Venture Forum is Sept. 26-27, Knoxville, details here. Companies seeking consideration for presentation slots are encouraged to submit applications by June 15.

Kauffman Foundation says U.S. in danger of losing its entrepreneurial edge, if nation doesn't move aggressively into 'next-generation' business sectors, p. 6, Nash. Bus. Journal, March 2. U.S. cedes top spot in global IT competitiveness, eWeek.com, March 28.

Dell opts for Microsoft-Novell Linux interoperability initative, release May 7. Dell announces re-manufacturing operation for nearby Lebanon, Tennessean, May 3. Michael Dell's April 25 memo to Dell employees about the company's turnaround makes clear that the direct-selling model is "not a religion," reported in Wall Street Journal, April 28. Management team turning over since Rollins' departure, NY Times, Feb. 18. Analysts' upgrade, Wall St. Journ., March 26. Concerns about deeper misconduct, Los Angeles Times, March 30. Dell release on delayed reporting and problems, March 29. Dell's workforce in Tennessee is about 3,900.

Motley Fool 'does' Nashville? HealthStream, Healthways and Avondale get turns being punked by pundits.



CromwellFormer State ECD Technology Director Eric Cromwell says he's launched new e-learning portal, LearningTopia, NashvillePost.com, March 22. Economic and Community Development officials told NONT recently Cromwell is still working 30 hours a week for the state. Earlier announcement of Cromwell's departure, NashvillePost.com, March 8.

Nashville-based Wilhagan Ventures CEO Peter Marcum is essentially buying-back Wilhagan's former WV Fiber telecommunications company from Atlanta-based I-Media Holdings, Inc., which bought WV just eight months ago in a distress sale. NashvillePost.com, April 18.

Former Gaylord execs launch online media property, MyOutdoorTV.com, NashvillePost.com, March 6. Company raises unspecified Series A funding from Claritas Capital and Voyent Partners. Investors enable strong formal launch, Tennessean, April 3.

Delta Capital's Don Mundie will manage funds from Nashville, while heading new executive

Mundie recruitment office for Atlanta-based Matteson Partners, Nash. Bus. Journal, Jan. 26. Related, NashvillePost.com, Aug. 17, 2006.

Universal Music Group becomes strategic investor in Alliance TRACE Media for Internet, IPTV, other platforms for entertainment, eyeing U.S. launch within next year. Release March 26.

Cybera announced SmartView customer portal, May 1 release. Cybera closed Series C expansion round to $18 million, April 10 release. SmartSpot launched for wireless networks, March 14 release. Cathie Hernandez named VP-customer service at Cybera, p. 21, Nash. Bus. Journal, March 2. CEO Duffey recently confirmed the departure of former Vice President Amanda Cecconi, offering no explanation. Cliff Duffey, CEO of Cybera Inc., was named to "American Venture Magazine's Top 40 under 40" list. Tennesseann, March 11.

Goldleaf Technologies acquires Data Trade, release May 1. Acquires Community Banking Systems, March 14. Commerce Bank uses Goldleaf Winguard, here. Dallas' Nexbank uses Goldleaf, here. Goldleaf partners with Gladiator for security monitoring, here. Samford University Business School dean joins board of Goldleaf, NashvillePost.com, April 12. MasterCard exec Mathis joins board, Feb. 9. Company reports 2006 results, March 29 and Tennessean, Feb. 8.

Investment Scorecard NashvillePost.com sold to Informa Investment Solutions, NashvillePost.com, March 21; Nash. Bus. Journ., March 21; Tennessean, March 22; City Paper, March 22. Investigo and Scorecard announce marketing alliance, Feb. 23.

Rash of buy-outs by private-equity funds said unlikely to harm Nashville, Tennessean, April 29. 2007 shaping-up as 'break-out' year for venture capital, Tennessean, April 24. Profile: Chuck

Byrge Byrge, president of Harpeth Capital, sees strong M&A market, March 23, City Paper. Tennessee VC deals in 2006 were worth about $97 million in 14 deals, Nash. Bus. Journal, Feb. 16. Passport Health and Cybera were largest known deals. Chambless of NCN says there were also probably unannounced deals. Latest Moneytree Venture Capital Profile for Tennessee, here. Nationally, merger volume is running 41 to 60 percent ahead of year-earlier, and 'entire industries are being restructured'. Wall St. Journal, May 8. Local strategists are expecting a strong year for equities, Tennessean, Jan. 2.

Cumberland Pharmaceuticals signals plans for IPO, NashvillePost.com, May 2. City Paper, May 3. Tennessean, May 3. Cumberland Pharmaceuticals plans for IPO, combined with recent BioMimetic IPO, may increase interest in biotech in Nashville and may attract more tenants to Cumberland Emerging Technologies incubator, p. 10, Nash. Bus. Journ., May 11.

Update on FedEx Business Plan Competition in Memphis; earlier story Comm. Appeal, March 17. Background, here. Legal Considerations for the Entrepreneur, Mark A. B. Carlson of Baker, Donelson, Bearman, Caldwell & Berkowitz, PC (PPT, Feb. 22, 2006).

Asurion: Unnamed private investors take about 30 percent of the company. NashvillePost.com, April 26. DST Systems April 26 release here. Asurion moving to settle class-action complaint by those who objected to shoddy replacement phones. Asurion lands Canada's Rogers Wireless, Nash. Bus. Journal, March 5.

Based in nearby Franklin, Ky., GameZNFlix outlines its business in annual report, March 29. Profile: GameZnFlix Inc. President Chip Gallent was once managing partner of Nashville's Fourthturn, Nash. Bus. Journ., April 20. Netflix vs. the nay-sayers: CEO says it's "when, not if" DVD rentals go away, Wall Street Journ., March 27.

Evolved Digital completes sale of Canadian assets to Japanese company, release April 26. Creditor's forbearance, April 19. Earlier report, NashvillePost.com, March 26. Evolved President-CEO Bill Greer said the remaining American company will focus on radiology information systems.

Yahoo! and Microsoft reconsider partnering or merger, while Ballmer considers new management for the MS online division, NY Times, May 5. Being Steve Ballmer: NY Times report depicts the man responsible for moving Microsoft from desktop rich-client emphasis to Internet services and apps, NY Times, Jan. 28.


THE NUMBERS: Hiccup at HealthStream Inc.
Despite continuing challenges transitioning customers to its next-gen HealthStream Learning Center

Bobby Frist platform, HealthStream Inc. (NASDAQ:HSTM) managed to generate more lift than drag during First Quarter 2007, eking-out $45,000 in net income (vs $658K year-earlier).

HealthStream's salvaging its quarterly net was thanks in part to HealthStream's squeezing into the quarter its acquisition of The Jackson Organization (TJO), a healthcare research company that brings about 300 customers into the company's recently formalized HealthStream Research division. The unit is led by former DigiScript CEO Eddie Pearson and also contains Data Management & Research, a company HealthStream acquired in 2005.

HealthStream posted 2006 revenue of $31.8 million and 1Q07 revenue of $8.1 million. Reflecting on the TJO acquisition Avondale Partners tech-healthcare

Sean Jacksonequities analyst Sean Jackson told us in March that if HealthStream is going to attract institutional investors, "they probably need to do like four or five more of these [acquisitions], frankly," adding he sees the company as "a nice company, but not an explosive grower." Jackson noted — and a similar point is included among HealthStream's own caveats in SEC filings — that further acquisitions may be hindered by the price demanded and HealthStream's access to capital.

Jackson said the company is far too small to attract to attract much attention from either analysts or institutions. Jackson said he doubts CEO and principal shareholder Robert A. "Bobby" Frist Jr. has any interest in selling to larger companies, such as McKesson, Cerner or Eclipsys.

Also, Jackson said he doubts owners would take the company private, "unless the stock languished around $2." Other than that, a buy-out would probably "north of" the now-$4.75 target price per share he recently assigned the stock. (Prior to HealthStream's 1Q07 report, the target was $5.)

Jackson says with the stock fairly closely held, market performance will be "volatile," but "organic growth" is likely to result from persistence and patience. "It's not kinda rocket science, it's just growing the business," he added.

Jackson assistant Ben Green told NONT this week that Avondale's April report still carries a "Market Outperform" rating on HealthStream. That updated report mentions the analysts' "disappointment" in HealthStream's execution of migrating customers to the next-gen learning platform.

This morning, the stock was trading at about $3.73, with total market cap at about $76.3 million,
compared with the $97 million and $83 million quoted in Avondale's February and April analyses, respectively. Related coverage: HealthStream's Bobby Frist has chosen to keep company focused on healthcare sector, rather than repurposing technology to other applications, Tennessean, April 18. Motley Fool's bow shot, Feb. 22.
HEALTHCARE:
Gov. BredesenGov. Bredesen expresses dissatisfaction with progress on E-Health IT initiative nationally, Health-IT World, April 24. Earlier: State Alliance for e-Health to study sustainable PHR models, Healthcare IT News, April 2. Gov. Bredesen said there is "an enormous gap in what is actually sustainable and the very high-minded things we're all talking about." Previously: Gov. Bredesen urged industry to "simplify and focus," Healthcare IT, Feb. 28 and GovHealthIT.com, Feb. 27. Gov. Bredesen co-chairs State Alliance for eHealth, HealthcareIT, Jan. 26. Bredesen signs-on for HHS transparency initiative, Nash. Bus. Journ., Feb. 12. Bredesen makes clear dissatisfaction with Bush health plans, New York Times, Feb. 22. Next meetings for State Alliance for e-Health here.

HCA CEO Jack Bovender discusses the company's leveraged buyout, midday event, details TBA, June 27. Nashville Health Care Council.

Health Committee of British House of Commons will visit Nashville May 21 to discuss Health IT with executives with HCA, TVA, Vanderbilt Medical Center, Nashville Healthcare Council, Nash. Bus. Journ., p. 2, May 11.

NANO — A plan by Vanderbilt Engineering researchers for a new type cancer-protein detector won third-place in the NanoNexus 2007 Conference, release May 7 here.

CAMPUS INNOVATION — A five-person team of Vanderbilt School of Engineering seniors recently enabled Cary, N.C.-based PharmaSys Inc. develop a prototype for the wireless "eMEDS" point-of-care bedside barcode verification system that the company plans to take to market within the next year. The achievement was touted during VUSE's recent Senior Design Day exhibition.
Patient safety Pharmasys Hospital Solutions Product Director Patrick Harris told NONT the Vanderbilt collaboration was the company's first such effort with a university. The choice of Vanderbilt was influenced by the fact that Pharmasys CEO Charles Lankford's son attends Vanderbilt, but was not involved in the project. Pharmasys provided product concept, FDA criteria, market research, mentoring, equipment and other resources for the work, in exchange for full ownership of any intellectual property issuing from the project. The students employed Vanderbilt resources to develop hardware and software for the PDA-centered bar-code reader, which is employed to verify identities of hospital staff, patients and medication being administered, to help prevent medication errors. Although two of the five Vanderbilt Engineering seniors will work this summer for PharmaSys, as the company looks for one or more hospitals in which to pilot eMEDS, ultimately all five seniors are headed elsewhere: two to new jobs with National Instruments (Austin), one to the U.S. Navy, one to medical school at the University of Louisville, and one to engineering graduate school at the University of Virginia.

McWhorter's PharmMD ventures launches to capitalize on payors' willingness pay for medication therapy management to reduce costs, increase patient safety, p. 8, Nash. Bus. Journ., April 27. Tennessean, April 19.

Spheris and other leading clinical documentation providers have joined an industry-wide effort to establish clear standards and specifications for clinical documentation: Clinical Documentation Architecture for Common Document Types (CDA4CDT) Project, release April 9.

Broadband is crucial for telemedicine, p. 19, Nash. Bus. Journal, April 27.

Medical Banking Project led by Casillas wants banks to be stewards of personal health data, Tennessean, May 9.

Tennessee House Bill 2284 is apparently an attempt by the Bredesen Administration to ensure that in developing E-Health infrastructure, relationships with other states' infrastructure are disciplined, requiring prior Finance approval.

Nashville's VerusMed says PDAs, web portals, other media not adequate to keep oncologists up-to-date on medical changes, release March 7.

Brentwood-based Prime Health Services adopted Premier Healthcare Exchange automated cost-containment solutions, March 30.

HIMMS Tennessee Healthcare Technology Readiness Assessment shows 18 percent of providers use EHR. State E-Health Advisory Council will report county-level results by May 15. Nash. Bus. Journ., p. 1, May 4.


AgassiBredesen E-Health advisory council Chairman Antoine Agassi serves on board of Charlottesville-based Tall Oaks Capital. Agassi recently told NONT he recuses himself from any Tall Oaks dealings involving Tennessee.

UT Health Science Center at Memphis forms search committee to find next Chancellor, release May 7.

Franklin-based MedSolutions inks deal with CIGNA Healthcare for radiology imaging network, cost management, analytics, release May 3.

digiChart, Inc. announced Feb. 27 it won the 2007 Microsoft Healthcare Users Group Annual Innovation Awards in the category of Clinical Records - Ambulatory.

Previstar and Medical Planning Resources, Inc. announced March 21 partnership to provide disaster preparedness software and expertise in medical and public health planning for emergency response,using Previstar's Continual Preparedness System (CPS) based on software initially developed at Oak Ridge NL.

Passport Health Communications added Elliott from Emdeon; Cabler from Direct General; and, Handly from Evolved Digital. Tennessean, Feb. 4.

George Lazenby, 37, has been named CEO of Emdeon Business Services, from EVP for provider services. NashvillePost.com, March 30.

Gordian Health Solutions names Boverman Seloff chief operating officer, Nash. Bus. Journ., April 17; NashvillePost.com, April 17.

Tennessee Hospitals Inform, launched by Tennessee Hospitals Association, helps consumer learn about cost and quality of care, p. 21, Nash. Bus. Journ., April 27. Tennessee Hospital Association and hospitalcompare websites put patient care costs online, Tennessean, April 23. Meanwhile, at Healthgrades.com, Tennessee hospitals were ranked 48th in patient safety. Related WTVF 5 story, April 13. Using health information obtained online can be risky, Tennessean, March 8.

Profile: James Cox, Franklin-based MediKinetics president, offers software for healthcare credentialing, privileging and peer review, Nash. Bus. Journal, p. 12., April 6. MedKinetics automates physicians peer review with proprietary software, p. 22, Nash. Bus. Journ., April 27. MedKinetics named Dell-NFIB Excellence in Customer Experience winner, release May 1.

Wallet-sized smart cards by PMR Inc. are deployed in Cookeville pilot test of EMR administered by Tennessee Tech, p. 5, Nash. Bus. Journal, April 13.

VCs SSM Partners of Memphis and Coleman Swenson Booth of Franklin are increasing presence in Nashville; 2nd Gen exec says fresh focus on Nashville is a good sign, p. 1, Nash. Bus. Journal, April 6. Health services and IT are SSM priorities.

Following the unit's recent launch, El Sugundo-based Healthcare Fund Advisors LLC's Senior Director Michael Low told NONT he'd welcome inquiries from Nashville investors or entrepreneurs. Their release is here.

BioMimetic regulatory affairs chief Citron is stepping down, Nash. Bus. Journal, April 13. BioMimetic Therapeutics Inc. completed its IPO. Release Feb. 14. Williamson County tax break would help BioMimetic Therapeutics, Tennessean, Feb. 9.

AOL Founder's RevolutionHealth.com launched to build the 'most trusted brand in healthcare', NY Times, April 16. Wall Street Journal, Jan. 22.

Drug recall among factors influencing adoption of EHR at Murfreesboro Medical Center, Murf. Post, April 15.

Web-linked pillbox reminds patients to take meds, Tennessean, April 5.

AutoMed 5.0 billing software being pushed from Memphis by Healthcare Business Services Group, Memphis Daily News, March 28.

Military's failure to employ electronic medical record has led to treatment tragedies, NY Times March 30.

Baptist Hospital uses touch-screen kiosk to educate, Nash. Bus. Journal, p. 6, March 16.

MedSolutions President COO Thorne plays diversification cards close to his vest, City Paper, March 9. Sees pool of talent and healthcare innovation as advantage to Nashville location.

Clinix Medical Information Services forecasts growth, moves to larger office space in Brentwood, p. 9, Nash. Bus. Journal, Jan. 26. Clinix MIS appoint Miller implementation specialist; he was co-founder and COO of Client Care Solutions LLC, Tennessean, Jan. 28.

Healthcare Management Systems Inc. won contract with 39-bed Mercer County (Ill.) Hospital, Nash. Bus. Journal, March 5. On April 25, the company also announced contracts with Mille Lacs Health Systems (Onamia, Minn.) and Rockcastle Hospital and Respiratory Care Center (Mt. Vernon, Ky.). HMS' year-end report, here. HMS named Cash and Crank support analyst and programmer analyst, Tennessean, Jan. 28.

UT-Battelle grant supports Methodist Medical Center robotic-assisted surgery research at Oak Ridge, OakRidger.com, Jan. 30.

InMotion Musculoskeletal venture update, Memphis Daily News, Jan. 23. InMotion hires scientist to manage biomechanics lab, Memphis Bus. Journal, March 13.

Alive Hospice gets tablet computers for staff thanks to Fujitsu $600K grant, City Paper, Jan. 22.

XLHealth, InforMedix and ADT Security Services are collaborating to address medication adherence issues among a targeted group of participants in Tennessee's Medicare Health Support program. Release, March 5.

Baptist Memorial network in Western tennesee selects Lawson performance management suite for healthcare IT, release Feb. 26.

The Hospitalist Company, which employs a proprietary network to support physicians, is expanding its presence in Tennessee, release Feb. 23.

King Pharmaceuticals, Inc. (NYSE: KG) announced today the appointment of Eric G. Carter, formerly of GlaxoSmithKline (GSK), as the Company's Chief Science Officer. Dr. Carter will oversee all of King's research and development, regulatory and medical affairs activities. Release Feb. 12.

ClinixMIS announced appointment of Killough and Duffey as implementation associate director and client support associate director, Tennessean, Feb. 18.

The Bush administration has no clear strategy to protect the privacy of patients as it promotes the use of electronic medical records throughout the nation's health care system, federal investigators say in a new report. NY Times, Feb. 18.

Tennessee's CareSpark RHIO selected Quovadx Inc. to provide interoperability for clinical data exchange among healthcare providers and insurers in the 17 counties of the Tri-City region of Johnson City, Kingsport and Bristol in Tennessee and southwest Virginia. Release Feb. 12.

The TriZetto Group Inc. said BlueCross BlueShield of Tennessee has adopted TriZetto's real-time patient liability and point-of-service claims-adjudication software. Release Feb. 22.

Emerging standards for verification of policy, benefits, identity, etc., are being pushed by CAQH Alliance for data interchange, release April 18.

CONNECTIONS:
The Bredesen Administration yesterday breathed life into earlier recommendations of the State Broadband Task Force for broadband development and deployment. During Thursday's

GoetzTask Force session, Bredesen Finance Commissioner Dave Goetz said the state will fund a consulting and services contract with newly formed Connected Tennessee, a subsidiary of Connected Nation, itself a spinoff nonprofit venture from Connect Kentucky (Bowling Green). Connected Nation has leased offices on Church Street. The Tennessee Broadband Task Force issued recommendations, release Jan. 18. Related story, Knox. News Sentinel, May 11. Task Force recommendations, here. The Broadband Task Force had struggled to extract needed infrastructure data from AT&T, other phone companies and the cable industry. Times Free Press, Jan. 9. Related, NashvillePost.com, Nov. 11.

Democratic Leadership Council lists Tennessee broadband task force and related broadband initiatives as exemplary in the Democrats' economic-development "playbook," May 4.

Tennessee Regulatory Authority report on "Digital Divide" in Tennessee, with rural areas lagging, June 2000. Congressional committee says Rural broadband funds have been misused for non-rural areas, Wash. Post, May 2. New regulations due out later this month.

VIDEO: The fate of statewide video franchising is likely to be determined by General Assembly votes next week, Tennessean, May 9. The State's Broadband Task Force also agreed yesterday to enter the debate for the first time, by hearing from the parties May 17, with the emphasis on build-out requirements for potentially underserved populations. Related news: AT&T
revises U-Verse TV capital expeditures to $6.5 billion through 2008, Wall St. Jour., May 7. Related: xchangemag.com, May 7. If denied Tennessee statewide cable franchise option, AT&T says it won't ask General Assembly again, City Paper, May 7. Sen. Herron says AT&T bill lacks adequate provision of broadband infrastructure for rural areas and consumer protections, Comm. Appeal, April 16. Sen. Southerland says cable franchise bill won't fly as is, Times Free Press, April 28. AT&T, Cable and municipalities deploy hordes of lobbyists, NashvillePost.com, Feb. 14. AT&T moves to offer Internet Protocol TV in Tennessee, Tennessean, Feb. 18. In suburban DC, cable competition fails to deliver lower prices, Wash. Post, Feb. 18. Chatta. Times Editorial urges passage of statewide franchise law, May 10.

Lack of T-1 is among chief constraints keeping Tenn. Highway Patrol from participating in anti-illegal immigration enforcement program, City Paper, May 7.

The State's ConnecTEN contract bounced around quite a bit during the winter: Then-Bellsouth (AT&T) won the RFP for ConnecTEN from longtime incumbent Education Networks

of America (ENA), NashvillePost.com, Jan. 24. Qwest Communications then protested that BellSouth had misrepresented its TNII partnership with Qwest in bidding for the ConnecTEN work, NashvillePost.com, Jan. 30. ENA worked on a separate track to lure the state's school districts to a separate Internet contract, NashvillePost.com, Feb. 12; and, the majority of schools opted for ENA, NashvillePost.com, March 7. This contracting battle may have prompted Rep. Mark Maddox, himself a school district CTO, to file HB2067, requiring the state to make all Internet and related connectivity funding payments directly to individual school districts, rather than to vendors or other agencies.

Sprint upgrades EV/DO network in Tennessee, April 26. Sprint upgrades Knoxville, Chattanooga wireless broadband, Chattanoogan.com, March 27.

Clearwire WIMAX provider plans to open office in Nashville, seeks to counter AT&T, Tennessean, March 31.

Verizon unveiling mobile TV Service in Nashville market, City Paper, March 22.

Nashville-based DialPro is expanding its Memphis office, pushing communications hardware, services, Comm. Appeal, May 7.

Memphis: XO Communications agrees to upgrade phone system, avoiding further conflict with school board over poor service, Comm. Appeal, May 1.

Saying it provides alternatives to AT&T, Qwest and Embarq, American Fiber Systems, Inc. completed its $10 million acquisition of IDACOMM, a fiber facilities-based competitive metro network provider. Release Feb. 28. City Paper, March 1.

Comcast launching SmartZone online voicemail access, release May 7. Comcast drops some favored channels in Chattanooga, but offers "starter" digital package as concession, Chattanoogan.com, April 27. Comcast cable service operations and service problems persist in Memphis and in California, Comm. Appeal, March 17. Comcast to introduce phone service in Chattanooga by summer, Times Free Press, Feb. 18.

Wireless high-speed broadband is proving a strong competitor to Cable and Phone companies' DSL, News.com, April 25.

City of Chattanooga nearing approval of new 10-year franchise agreement with Comcast Communications, Times Free Press, Feb. 28.

Tullahoma Utilities Board plans Internet, voice bundled-services, Tennessean, March 1.

PAETEC Communications (Fairport, NY) completes acquisition of US LEC Corp. of Charlotte, Tennessean, March 1. Release, Feb. 28.

Cisco announced its acquisition of Webex, a leader in on-demand collaboration, for about $3.2 billion, release March 15. Cisco IP phone flaws, CNet, Feb. 21.

Franklin-based Tenvera says it's responding to Verizon, Cisco, AT&T with Fiber in the Premises (FITP) solution, Feb. 7.

AT&T Net Neutrality concessions have effectively defined the issue, could provide template for future debate, Knox. News Sentinel, Jan. 22. Related story, with comment from VU Law professor Yoo, Feb. 1, Macworld.

AT&T push to sell advertising thru cell phones, website and video may reflect growing pressure to send ads to mobile devices, Tennessean, Feb. 4.

VoIP: In Memphis, Service Assurance buys Teltronics to create voice division, Memphis Bus. Journal, Jan. 26.

The Economist magazine special feature on "the coming wireless revolution," says among many other points that within 20 years the Internet will connect a trillion or more devices, most of them wireless. The Economist, April 28-May 4, 2007.



SPOTLIGHT: PassAlong's Jaworski vows to stay in Music City
PassAlong Networks Co-Founder and CEO Dave Jaworski says his Franklin-based digital media

Dave Jaworski development and marketing company has raised $35 million since incorporating in late 2002 and opening the doors for business with nine employees in 2003 — and, he projects the company will become profitable this year.

PassAlong now has 90 employees, most of them in Franklin, with 18 in Bangalor, India, and a smattering of talent working out of Austin, Seattle, New York City and northern California.

In addition to enjoying the support of about 40 savvy, yet quiet investors, the privately held company has benefited by publicly linking its business goals directly to major issues facing performers, labels, retailers and others in music and entertainment.

Among recent initiatives: Against what passes for conventional wisdom in some quarters, PassAlong is working with partners to test variable pricing of music downloads, challenging the one-price fits all model.

In addition: PassAlong's Connected Consumer technology connects consumer appliances to the Internet. OnTour service provides customized life-performance information about artists' of interest to individual consumers. Speakerheart lets artists upload and market their offerings. PassAlong.com is a media-sales portal. FreedomMP3 allows legal multiplatform interoperability of digital-media downloads. StoreBlocks allows easy launch of new online digital-media stores. Trans World Entertainment's f.y.e.com recently adopted StoreBlocks, and other retailers and entertainment providers seem likely to sign-up, as well.

Happily for local tech boosters, unlike a number of tech companies that have been spirited away from Nashville, Jaworski recently told NONT, "we're going to put cement shoes on our feet," and continue homesteading in Middle Tennessee. "The quality of life here is really something that people aspire to," he explains.

He says the business rationale is strong. PassAlong's choice of "Music City" for its headquarters is as strong, he says, as FedEx choosing Memphis. Here, he explained, "when you talk technology, people usually think healthcare, but 'Music City' is 'Music City' for the right reason... Our ability to do business from Nashville is fantastic."

Notwithstanding his 14 years in the Seattle area with Microsoft and other ventures, Jaworski has begun sinking roots: for example, PassAlong supports the Accelerator program of the Vanderbilt Owen Graduate School of Management.

Although the firm retains professionals elsewhere, its accountants are Parker Parker & Stickel PLC of Goodlettsville. Farther afield, banking is with Bank of America and First Southern National Bank of Kentucky. General legal counsel includes Settle Pou in Dallas, while intellectual property assignments go to Fish & Richardson (Austin, Atlanta, etc.) and to Seattle-based Christensen O'Connor Johnson Kindness PLLC.

Equally important for the emerging PassAlong ecosystem is the fact that PassAlong's management team is populated with folks who won their chops with Corel, Gaylord, Borland, Microsoft, 831 Entertainment, Arista, Amaze Inc., Picture Network, National Geographic and a dozen or more other ventures.
FOCUS: Dolphini seeks 'zero points of failure'
Michael Krause, 37, doesn't simply "share" his vision for Dolphini Networks. It's more like he

Michael Krause "aggressively radiates" his ideas. At the same time, it seems he has adopted the discipline of carefully choosing his words, like the carpenter who measures twice, cuts once.

During a walking tour of the cavernous 30,000 square feet in which he's creating a data colocation center in Cummins Station, Krause says more than once he believes there is enormous "momentum" in the market for another fully managed data center in Middle Tennessee — and that he is creating the region's premiere facility, in secure, hardened space in Cummins Station.

The data center, itself, is augmented by another 15,000 square feet allocated to offices and disaster-recovery spaces. Krause original technology enterprise was been anchored by providing "several thousand" clients shared web hosting services — from which the company will earn most of its roughly $750,000 revenue this year.

While tending that cash cow, Krause has been putting into place the infrastructure for a full-scale data center he believes will earn as much as $5 million per year within three years — "without the possibility of any points of failure."



Krause's VisionPause for a little backstory: A native of New Orleans, Krause left Louisiana State University with an associate degree in 1990. His first job was in collections for Renta-A-Center, the chain of rent-to-own stores, where he doubtless gained lessons in penuriousness. Then, after moving to Century21 and quickly becoming a top commercial agent, he found himself, at the behest of his employer, moving into selling debentures in Tulsa and Chicago, and there soon began trading equities.

By 1999, he had formed Krause International, originally overseeing trading of gold-based portfolios for five clients, using what he describes as rigorous methodologies and firm stop-loss triggers. Soon, however, he sold most of the assets of Krause International and began lease-financing such business assets as servers.

He next found himself providing a range of services to small businesses, and acquired a baker's dozen technology certifications. In 2002, after a couple years as a networking engineer with Dell Inc. here in town, he began maintaining one server and soon was supporting 23, which led to creating a couple of web-hosting firms, including BlueBayWeb.com.

As part of the plan, just over two years ago he created Dolphini Networks. Since then, he has been investing $1.5 million of personal capital to further improve infrastructure in which previous tenant Winstar, with Lucent as partner, had previously spent $29 million to have a first-class local end-to-end telecommunications enterprise.

Dolphini offerings include: Colocation web hosting, data center, managed web hosting, disaster recovery and APC InfraStruxure data center suites. Dolphini is currently five full-timers, with an eye toward adding a networking administrator and a chief designer. The company's website explains it all, crisply.

Krause's intends his facility to have unsurpassed infrastructure: 24 x 7 monitoring. Highest-grade servers. Ability to surge to grow or surge to 60 gigabits of bandwidth. "Unlimited" power supplies, including redundant AC (on two different grids and incorporating Green Power sources) and DC power, with backup generation. On-site point of presence. Direct connections to Metro Rings. In-place availabililty of point-to-point wireless and satellite connectivity (wear grippy shoes if he take you to the roof). More than 100 tons of air-conditioning capacity, interconnected and zoned.

Krause's apparent attention to detail is reflected in small matters: Everyone at Dophini uses the same main phone number, which differs by only one digit from the fax number.

He's also meticulously networked himself into the community, via membership in the Nashville Technology Council, the Nashville Area Chamber, the Better Business Bureau, and other groups; and, through careful selection of professionals services, including lawyers (J. Carson Stone), bankers (First Tennessee), ad agency (Burgundy) and others. Krause lives in Davidson County with wife Marion Kainer, M.D., MPH, a medical epidemiologist with the Tennessee Department of Health. (Recommended: Our Jan. 19 story on SunGard/Nashville.)

UPDATE: Qualifacts Systems Inc.
Qualifacts Systems Inc. President and CEO David Klements joined the company he now leads 17
David Klements months ago, after nearly four years with $80 million Inflow and Inflow's acquirer, $1.2 billion SunGard Availability Services.

Klements told NONT in a recent interview that he prefers smaller companies, noting "you can make a big difference every day. It's hard to leave an indelible print on a [large] business, even if you sort-of 'shoot the moon'."

Qualifacts shrank rather abruptly last fall, when it shuttered its unprofitable Seattle-based InForm government-services division, eliminating at least 23 jobs. Before the end of InForm, Qualifacts co-founder and then-CEO Steve Mason was quoted projecting $14 million in annual revenues for the company, with a workforce that Ware said this morning once reached 150 persons.

Referring to opportunities at more tightly focused Qualifacts, Klements explained, "I'm ready to sort of take the cover off the car and see what this thing can do." The vehicle is smaller now, projecting perhaps $5 million in revenue, making it "a nice-size software company," Klements said.

Klements says he has become "laser-focused" on developing and marketing the company's CareLogic software and services, which is currently used by 20 private-sector providers of behavioral health, drug and chemical dependency treatment. Klements said seven of those customers represent roughly 70 percent of Qualifacts' annual software and implementation-services revenue, which he projected at nearly $5 million during an interview with NONT.

Qualifacts and its now 45 employees recently moved from temporary quarters in the Music City Mix Factory, to an 11,000 square-foot space at 200 2nd Avenue S., the circa-1885 building once home of C. L. Liggett & Son, a grain processor.



J.D. HickeyThe contraction of the company by terminating the InForm division

Steve Mason was engineered by then-CEO J.D. Hickey, who after seven months with Qualifacts took a job at HCA Inc. During his brief sojourn, Hickey set numerous changes into motion: Upon Hickey's arrival at Qualifacts, Mason and others left the company. (Mason recently became CEO of healthcare consultant m21.)

Ripple effects continue: Qualifacts CFO Brad Ware has recently been "transitioning" out of the company, making way for his successor, Rachel Vincion, whom Klements appointed vice president-finance. Klements' refurbished team also includes former HCA IT exec Lynn Givens as SVP-Operations; IT Director Thomas Abruzzo; and, Kevin Watford, director of sales.

Klements readily acknowledges that challenges remain: "We need to prove that we can get customers up-and-running on our new version of software"; must "grow top-line revenue" by leveraging CareLogic; and, must maintain a cost-effective mix of employees in software development, business analysis and project management.

Klements has established key metrics for performance and customer satisfaction, indicators he says he gauges each Friday, and which he says have moved upward strongly. As evidence of Qualifacts' "very sticky clients," he notes that the majority of the company's largest clients have migrated to the newest version of Qualifacts' software, thereby reducing software variations in use.

Klements reports to Steve Geringer, chairman of the board and an investor long associated with ventures involving Bredesen. Klements declined to identify Qualifacts' investors. He did say the company is exploring creating an opportunity for Qualifacts employees to own equity in the company.

Klements, a 34-year-old native of Long Island, joined Qualifacts in 2005 as vice president for sales and marketing, having previously served as Nashville general manager of Inflow, a data center and colocation-facilities company that was bought by SunGard Availability Services. Soon after joining the company, Klements was named president for the CareLogic division. Then, soon after Hickey's arrival Klements was named president of the company. Qualifacts was chartered in 2000 by now-Gov. Phil Bredesen, as a spin-off from Bredesen's Camelot Care Corp., which he sold in 2002 to Providence Service Corp. Bredesen announced prior to his inauguration in January 2003 that his investment holdings would be placed under management of a trustee, in a blind-trust arrangement.

DEALS: Echomusic CEO insists TicketMaster is White Hat
Mark Montgomery was frustrated after Ticketmaster's recent announcement of its purchase of controlling interest in Echomusic, Montgomery's Nashville-based online fan club and brand management company. He felt Ticketmaster's purchase of 51 percent of his company was being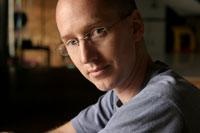 Montgomery portrayed by many as a simple takeover.

Montgomery told NONT that what he saw as the oversimplified characterization of the deal — details of which were not released — would lead many to believe "the big bad devil [Ticketmaster] is now in control of echo, Mark's gone, it will never be what it was, prices are going up, etc."

Montgomery stressed the Tickemaster move will translate into more capital, broader infrastructure, more exposure and more business opportunities for the Echomusic and its performing artists, as well as more and better services for fans. In addition, he emphasized that he is playing the same role he has since Echomusic's f0unding and he is determined to use "the IAC family" to "find great talent for the company and recruit them into the local Nashville market," creating what he called "a tech beacon in the South."

TicketMaster is the nation's dominant seller of tickets for live events, and is sometimes criticized for excessive service charges and for dealings with performers. According to some observers, some industry influentials and rank-and-file fans still blame Ticketmaster for the cancellation of the 1994 Pearl Jam tour in the U.S., after the band failed to best TicketMaster in court, where artists accused the ticket-seller of monopolistic practices.

NOTED: Following the Echomusic sale, Echomusic announced the expansion of its management team, NashvillePost.com, March 28. Though bought by TicketMaster (part of Barry Diller's Interactive Corp.), Montgomery and Einstman remain in leadership roles, Billboard.biz, March 19. Tennessean, March 19. Nash. Bus. Journal, March 19. ♦

PARTNERS:
NETALLIANT Technologies LLC's Chris Sammons told NONT his firm has established a data

center at 3354 Perimeter Hill Drive, suite 229 (37211) in Davidson County. It's the second office for the firm, which as a Tier 3 facility at its homebase in Chattanooga. The company is hiring Citrix technicians or IT administrators who want to become Citrix qualified, in Nashville. Sammons said he believes his firm's Citrix-centric focus is a strategic advantage. He expects the new Nashville data center will initially be about 3,000 sq. ft. and will begin operations in 4th quarter of 2007. Sammons said Netalliant has more than 250 customers, but the top 20 customers probably represent 75 percent of current business and are all served by the Nashville office.

"Tennessee's Best Employers," a list published by BusinessTN magazine, includes among standouts four tech firms: T-Mobile, North Highland, Education Networks of America and Saratoga Technologies. BusinessTN, May 2007.

How Hillsboro Village-based Emma — now with $2.9 million revenue, 3000 customers and 30 employees — got started. Tennessean, 3E, May 1. Nashville's Emma hits $5 million in revenue and international status in five years, p. 11, Nash. Bus. Journ., March 16. Jason DuMars has joined Emma as director of information systems, Tennessean, Feb. 11. Emma named four sales, community and customer relations staff, Tennessean, Feb. 25.

E-Mids Technologies offers off-shoring assistance to targeted Fortune 200 companies, with 2006 revenues about $10 million, City Paper, May 7. E-Mids names Hollis VP-Sales, NashvillePost.com, May 3. E-Mids also added by eMids is Srikant Chellappa as the vice president of client services.

Lori Hagewood and Jason Myers were named IT consultants with Franklin-based ARS Group, March 27.

Mike McCarville named president-COO of Brentwood-based Points to Partners, Inc. incentive loyalty card and database-management company, Brentood, Tennessean, Feb. 25.

Frank Platt is senior consultant with eNtegrity Solutions, specializing in consulting for
Frank Platt information-security management. He became part of the eNtegrity venture, Feb. 1. Platt previously served with Hospital Communications Consultants, Cottonwood and Broadwing IT Consulting. He was most recently COO of Ideacom Networks.

Since Little Rock-based Acxiom Direct bought Nashville-based SmartDM and elevated SmartDM Jay Graves to unit chief executive, Acxiom in Nashville has grown to about 100 persons, plus 40 in Memphis. Graves told NONT he plans to add about 15 professionals in Tennessee this year. Acxiom Direct announced an alliance with Ticketmaster in February. Related NashvillePost.com story, June 19.

North Highland grows Nashville IT consulting office at steady clip, NashvillePost.com, April 19. Tennessean, May 1.

C3 Consulting has taken its first commercial office space at Ramparts Building, 115 Franklin Road, Suite 137, Brentwood, TN 37027. Phone (615) 371-8612. In keeping with C3 Founder-President Beth Chase's growth strategy, the firm maintains minimal shared space, and shares with a regional accounting firm.

Don Mabry elevated to president of ClearTrack, NashvillePost.com, April 16.

Larry Romans, head of government information services at Vanderbilt University Central Library was elected to executive board of American Library Association, Tennessean, Feb. 25.

Steve Henderson has been named the new dean of information technology services at Christian Brothers University. Henderson previously served as the IT Manager of Volo Technology, where he managed Web-based development projects for high-profile clients. Comm. Appeal, Jan. 20.

Xythos Software announced Univ. of Memphis has adopted its Webfile server and UMdrive for collaboration and research technology to UM faculty and students.

AITP Nashville announced new officers; execs are from Genesco, Vanderbilt, American General, Tennessean, April 1.

Lipscomb University names Mike Green CIO, announced May 1. Green previously spent a decade as a senior IT director with Hewlett Packard, during a 25-year career. He holds a master's in computer science from the University of Tennessee.
Nashville indie musician Tucker Martine was among those helping Microsoft with Vista startup 8-note performance. Were all those Vista music alternatives actually produced on Macs? See Avant News, Feb. 27. Cynical comments on that 4-second musical, Gunjandoshi blog, April 29.

Mark Johnson, chief information security officer at Vanderbilt University, is the current
ISSA's Johnson president of ISSA Middle Tennessee, which has about 110 individual members. Johnson says his priority is to improve the region's awareness of ISSA as a security resource and to increase local understanding of the field. ISSA continues as cosponsor with Nashville Technology Council of the annual InfoSec Nashville conference (Sept. 20); awards an annual scholarship for Nashville State Community College students focused on IS; conducts joint meetings with other organizations, such as ISACA internal auditors; and collaborates with such groups as InfraGard in middle Tennessee for such projects as the 2006 Tennessee Statewide Cyber Security Profile. The chapter announced these officers for 2007: Mark Johnson, president, chief information privacy officer, Vanderbilt University; Mark Brown, vice-president, information protection manager, Spheris LLC; Ray Wagner, treasurer, managing vice president, Gartner; Brian Johnson, secretary, senior network administrator, State Volunteer Mutual Insurance; Randy Patterson, membership director, senior security analysts, Digital Connections Inc.; Robert Morris, sponsorship director, president, iNet Strategies; Christopher Daugherty, programs director, senior solutions architect, CA; Dave Wagner, certification director, security analyst, VolCorp Credit Union; Phil Edge, newsletter director; manager, threat assessment & policy development, Vanderbilt University; Randy Queen, community outreach director; senior technical analyst, Willis; Frank Platt, media relations director, principal & senior consultant, eNtegrity Solutions; David Glading, Webmaster; Mark Burnett, immediate past president; Global IS security officer, Willis.

Update on information security in middle Tennessee: quoting Vanderbilt's Johnson, Gaylord's Burnette, NTC's Bittorie, CCA's Ryan, Kraft Technology's Lineberry. City Paper, Feb. 5.
Vice Mayor Gentry names Netcom's Bo Roberts his mayoral campaign chairman, NashvillePost.com, Jan. 22; Nash. Bus. Journ., Jan. 22.

Censis Technologies President Randy Smith will manage Schroer's campaign for mayor of Franklin, Tennessean, Feb. 8.

Small of Strategic Business Network LLC moves on to coneXus online business networking venture, City Paper, Jan. 22.

LBMC: LBMC Technologies LLC and former President Scott Hudsmith parted ways,
Hudsmith NashvillePost.com, March 22. Hudsmith promptly became EVP at Passport Health Communications, Nash. Bus. Journal, April 9. After Hudsmith's departure from LBMC, the three remaining principals in the tech unit had announced the addition of Joe Marchesoni and Leah Magee as sales and marketing manager and sales representative, respectively. LBMC declined to provide names of the pair's prior employers, but research suggests Marchesoni was previously with 1 Point Solutions and WebMD, later Emdeon Business Services; and, Magee was with Sprint and with Programming Resources Inc. in Nashville. (Since Magee's departure, PRI has hired Lisa Walling as contracting sales manager, according to Patrick Sun, PRI's client-services manager.) Michael Hollis, who served with Hudsmith at LBMC has moved to eMIDS Technologies, to lead sales. Meanwhile, BMC brought in Thomas Lewis, longtime Praemunio and ISSA leader, to head up a new security practice, NashvillePost.com, March 14.

Brentwood-based Gallagher Financial Systems, Inc. (GFS), loan origination system technology provider, and Mavent Inc. (Irvine), provider of automated compliance solutions, have allied to integrate Mavent's Expert System with NetOxygen, Gallagher's platform. Release.

Capitol Nashville and Bix.com collaborate on "Road to Nashville" venture online, to get a piece of the reality-talent market, Tennessean, April 19.

Goldleaf Technologies spinoff MusicCityNet LLC develops web presence mainly for country, southern gospel and Christian artists and labels, p. 11, Nash. Bus. Journal, March 2.

Nashville lawyers at Bass Berry & Sims add KPMG technology pros for their work in audits of NY Stock Exchange, which retained Bass Berry to satisfy SEC orders, BusinessTN, March 2007. Earlier report on the origins of Bass Berry assignment, Nashville Attorney, Oct. 6, 2006.

Profile: Bill Butler, Butler Networks, says the best marketing is doing excellent work and reaping referrals, Tennessean, March 25.

Barone named to head Landmark Digital unit of Broadcast Music Inc. (BMI), Tennessean, March 14.

Frank Platt: People are first line of defense in cybersecurity, Nash. Bus. Journal, P. 19, April 13.

Smock: Cost-effective search-engine marketing requires homework, Nash. Bus. Journ., April 13.

Zycron's Darrell Freeman, others say having an Internet presence is crucial for growth of
Freeman small businesses, BusinessTN, March 2007. Freeman is a partner in new construction firm, Tennessean, May 11.

StudioNow launches in Nashville: the first Web-based community of freelance video/movie editors available 24 hours a day, 7 days a week to provide Hollywood filmmaking expertise and editing services to its users. March 13, City Paper.

SmartVue's Renkis says new partnership with Securitas is result of collaborative process of innovation, City Paper, March 12. Nash. Bus. Journ., March 12.

Holland of CentreSource says he'll pass $1 milllion in revenues after four years in business, will expand presence in Memphis, City Paper, Feb. 19. Holland explored running for Metro Council, but ultimately opted-out. Holland says having bad website is worse than no site at all, p. 15, Nash. Bus. Journal, April 6.

Rosen of Atiba Software and O'Neill of Hot Potato say e-driven viral marketing is the smart wave, Nash. Bus. Journal, Feb. 16.

First Tennessee Bank adopts Diebold Inc.'s PathWay communications technology for ATM networks, release March 28. First Tennessee adopts LogicaCMG's payments solution, March 27.

Jim Amos, founder of Mail Boxes Etc.: A highly successful entrepreneur relocates to Franklin, stresses importance of seeking the truth, City Paper, April 6.

Profile: Reena Gupta of Avankia keeps long hours, dealing with U.S. customers and Bangalore office, plus children, Tennessean, April 27. Similar profile on Guptas, City Paper, March 5. Related, NashvillePost.com, Jan. 19.

Conclusive Marketing is the new name of the former Mailnet Services.

Nashville-based CoolPeopleCare.org is expanding its listings of charitable events and partnership opportunities to include Birmingham, as well as key Tennessee cities.

Vanderbilt offers emergency text messaging, release April 20. Tennessean, April 21. NashvillePost.com, April 23. Univ. of Tennessee to text-message alerts in emergencies, Tennessean, May 5. To raise the alarm, use cellphones?, Christian Sci. Mon., May 8. In wake of Virginia Tech massacre, technology provided parents and loved-ones a lifeline, Tennessean, April 17.

Whisenant moves from Zycron Computer Services to LBMC Strategic Staffing, Tennessean, April 24.

Tennessean's Silverman announces Tennessean.com revamp, with deeper content and easier navigation, more data resources, Tennessean, March 25. In special supplement covering The Tennessean's century of publishing, Silverman elaborates on news organization's evolution, with emphasis on technology, pp. 3-4, May 11.
Shannon Turner has joined KBX Group as database administrator. He previously worked for Previstar. Knox. News Sentinel, April 16.

Johnson, former CIO/Dean for teaching, learning and technology at Bennett College for Women (N.C.) was named to board of Nashville's Matthew Walker Comprehensive Health Center, Tennessean, April 8.

Franklin-based Supply Chain Council adds to board membership, Nash. Bus. Journal, April 18.

Ingram Digital Group hires GM Carden for MyiLibrary, based in England, Tennessean, April 17.

Crace named SVP heading online marketing and related initiatives for EMI Chrisitian Music Group, Nash. Bus. Journal, April 13.

Gib Worth has joined Orthomemphis, p.c. as its new Director of Information Technology.
Worth has more than nine years experience in the computer technical field, including six year of experience in the health care industry. He was most recently Systems Manager for Medegen LLC. Comm. Appeal, April 20.

Brentwood-based SyMpilfy Technologies, a division of Sy.Med Development, Inc., on April 4 announced Pete Nieman as software specialist; Ben Woodring as senior developer, and Amanda Glass as inside sales rep.
PureSafety announced two on-demand training delivery and management tools, featuring pay-as-you-go pricing and no long-term contracts.www.puresafetyondemand.com and www.oshatrainingondemand.com. Release March 29.

Rustici Software's SCORM Test Track application is the first product to be certified as officially conforming to the newest standards for e-learning. The latest release of the Sharable Content Object Reference Model (SCORM) is SCORM 2004 3rd Edition, launched recently by a joint commission known as the Advanced Distributed Learning (ADL) Initiative.

G Squared Wireless management services announce Jan. 22 a partnership with Consolidated Data, which will allow both companies to offer full telecommunications management services to clients through providing voice, data and wireless consulting.

Shute, a senior manager at Global Healthcare Exchange, joined the advisory board of Arthritis Foundation of Middle Tennessee, Tennessean, March 11.

Darren Metz, CEO of NovaCopy, named president of Panasonic Dealer Council, p. 37, Nash. Bus. Journal, March 16.

Genesco names Orton CIO, NashvillePost.com, Jan. 18.

Columbia-based Auto2Auto.com partners with Military.com, Nash. Bus. Journ., Jan. 22.

ClientLogic, call-center and business-process outsourcer, announced expanded XM Satellite business, Feb. 27; DirectTV extension, Jan. 22.

Tanner Corporate Services and ParamoreRedd online marketing partnered for webwork, Tennessean, Jan. 28.

Warren Brown joins Brentwood-based Quadrascan Technologies as SVP business development, Jan. 29.

Randy Lyles was named VP-IT and administration at Wearwell, Tennessean, Feb. 4.

Jarrad Bell of North Carolina-based Integrian mobile video monitoring is named to Kiwanis Boostraps Foundation board, Tennessean, Feb. 4.

Nelson Bibles are now available for download via Brentwood-based eStudySource.com, founded by a former Nelson exec, Phil Stoner. Tennessean, 3E, Feb. 8.

Steve Schnur, who is responsible for music in games produced by Electronic Arts, an interactive entertainment company, has joined the board of directors of the Country Music Association. Tennessean, March 4.

Gresham Smith adds Coles to handle communications systems projects, NashvillePost.com, Feb. 14. Tennessean, Feb. 18.

Local Nortel Networks Meridian Users named Phil Neal, telcom administrator at Healthspring, as their new president; and, Deloitte Services' Lowell Burton as vice president, other officers here, Tennessean, Feb. 18.


INNOVATION:
Electronics entrepreneur Paul Tuinenga has joined Vanderbilt University School of Engineering as principal staff engineer and program manager for software development for the Institute for Space and Defense Electronics (ISDE). Vanderbilt release, Jan. 23. NONT 79 item, Jan. 19.

Middle Tennessee is center of rich research that deserves National Science Foundation support, says BioMimetic's Wisner-Lynch, Knox. News Sentinel, April 21.

Tennessee universities wary of long-term effects as research-funding flattens-out, March 19, Tennessean. Institutions spend for lobbyists to influence funding, March 19. ORNL may'aev dodged budget bullet, Knox. News Sentinel, March 15.

Nashville Technology Council launches Middle Tennessee College Internship Program to cultivate local IT talent, p. 5., Nash. Bus. Journ., April 27. K-12 Big Picture strategy will look Metro Schools high school internships, curriculum to workplaces, Tennessean, April 25.

VU Chemical Engineering Prof. Peter Cummings will lead the science programs of an Oak Ridge National Laboratory center that is designing and developing next-generation nanoscale materials. While leading Center for Nanophase Materials Sciences, Cummings will continue his Vanderbilt work and will continue overseeing the CNMS Nanomaterials Theory Institute. VU release, Jan. 19.

Vanderbilt's Yi Cui, assistant professor of electrical engineering and computer science, will receive $400,000 over five years from the National Science Foundation to encourage his idea of a peer-to-peer video streaming network. NashvillePost.com, Feb. 15. VU release, Feb. 15.

IBM sent more than 50 technology executives to visit Tennessee State University in March, led by VP Dr. Colin Parris. Among the apparent purposes of the visit: to meet prospective hires at an historically Black university, and to explore faculty and student technology perspectives. A TSU spokesperson had no information on IBM hires from among TSU student body, heretofore, but did say that IBM has provided a PC lab in Engineering and PCs and software for an academic lab.

Last winter, Peabody College at Vanderbilt announced the departure of Learning Sciences Institute Director and Prof. Andy Porter, who's leaving in August for the University of Pennsylvania. Peabody Dean Camilla Benbow noted, "When Andy took over, Vanderbilt and Peabody were seeking to broaden our interdisciplinary initiatives beyond technology. We expect this broader vision will continue to drive our work." Prior to Porter's arrival, Peabody was home to the widely recognized, now long-gone Learning Technology Center. (In similar manner, Owen Graduate School of Management has, purposfully or not, downplayed e-commerce and lost a prominent center to the University of California system.)

The Tennessee Governor's Academy for Mathematics and Science in Knoxville with access to the labs and scientists of the University of Tennessee and Oak Ridge National Laboratory, promises to be more than a school. OakRidger.com, March 5. Tennessee's best and brightest high school students will have a shot at attending, Knox. News Sentinel, March 6. Academy to offer in-depth Math, Science experience, WPLN Nash. Pub. Radio, March 5. Related: Tennessean, March 5.

'Seismic shift' undermines U.S. competitiveness: Rep. Bart Gordon, Vanderbilt University others proclaim convergence of interests, Gordon statement in Tennessean, March 15.

Process for finding ORNL leader to replace Wadsworth will take two to three months, Knox. News Sentinel, April 16. Wadsworth leaving, KNS, March 28. Opinion on ORNL leadership, KNS, April 4.

No Geek shortage: Planet Nashville's campuses heavily populated with professors and students who know about Pluto, astrobiology and related arts and sciences, NashvilleScene, March 15.

Vanderbilt University School of Engineering is ranked in the top ten universities nationally as measured by the impact that their publications have had on the field, according to Thomson Scientific's newsletter Science Watc. It is the first time that Vanderbilt engineering has made it into Science Watch's top ten, VU release, Jan. 29. Vanderbilt's ranking in earning funding for research has risen to 23 from 38 in just six years, thanks, says one participant, to faculty recruitment and institutional investment in infrastructure, release Jan. 29.

Artificial Intelligence: Vanderbilt School of Engineering Assoc. Prof. Doug Fisher begins July 16 his new assignment program director, division of information and intelligent systems within the Directorate for Computer and Information Science and Engineering, National Science Foundation (NSF). He will oversee NSF grants programs for AI and manage related planning and budget development. In October, Fisher was awarded the Vanderbilt Chancellor's Cup for fostering relationships between faculty and students, VU release here.

Using a $70K grant from Microsoft, engineers in the Vanderbilt Institute for Software Integrated Systems will adapt Microsoft SensorMap technology to monitor air quality using sensor-carrying automobile. VUSE release, April 9.

NASA Announces Tennessee Aeronautics Research Award to Vanderbilt University for statistical methods research related to embedded systems, release Feb. 8.

Vanderbilt Engineering Prof. Cummings will lead science programs of Oak Ridge Center for Nanophase Materials Science, Tennessean, Jan. 28.

Vanderbilt University's team finished in the money, 3rd behind University of Texas and Louisiana Tech teams in OakRidge NL's Nano Idea-to-Product Competition earlier this spring. VU's QuaDMap is a cancer-detection nanotechnology.

VU Medical Center adopts Centra Live technology for real-time VOIP instruction, VUMC Reporter, April 20.

Vanderbilt Engineering Dean Ken Galloway earlier this week awarded the Edward J. White Engineering Faculty Award for Excellence in Service was presented to George E. Cook, associate dean for research and graduate studies and professor of electrical engineering, emeritus, who has 44 years' service to VUSE. Also, the School of Engineering Award for Excellence in Teaching was presented to A.V. Anilkumar, research associate professor of mechanical engineering. And, the school's information-systems administrator, Phil VerMuelen received the School Award for Professionalism in Staff Service for exceptional service to the faculty and staff.
Sloan Foundation recognizes excellence in Vanderbilt physicist Velkovska, March 12.

Marylyn Ritchie, Ph.D., assistant professor of Molecular Physiology & Biophysics, at Vanderbilt University Medical Center, was selected as one of "Tomorrow's PIs" by the magazine Genome Technology. Release April 11.

VU Engineering student Jaeger will design really fast cars -- after he gets his chops driving Formula One, VU release May 1. Jaeger graduates today and is Indy Pro rookie, already, AP via Tennessean, May 11.

VU Engineering's Goldfarb: Robotics limbs may act, look real, Tennessean, March 17.

University of Tennessee is one of four finalists vying to receive $200 million in federal money to build the world's fastest computer -- capable of performing quadrillion calculations per second. Winning would be the equivalent of Tennessee landing a major new automotive manufacturing plant, he said. But Dr. Nichols said that, instead of employing blue-collar workers, these high-tech computer jobs would require a doctorate, and various institutions with a need for computational science would sprout up across the state. Times Free Press, Jan. 23.

Oak Ridge NL's "Jaguar" supercomputer now has a peak capability of 119 trillion calculations per second - or 119 teraflops, making it "truly the fastest 'open science' machine in the world," Knox. News Sentinel, April 5. Jaguar has doubled performance, OakRidger.com, April 13. Overview of ORNL high-performance computing prospects, HPCwire, April 13.

Oak Ridge supercomputers help scientists study cellular behavior related to 'signalling' environmental conditions, OakRidger.com, March 8.

In bid for supercomputer leadership, Oak Ridge NL adds Weigand to its team, Knox. Bus. Journ., April 16.

Enterra will integrate technology with Oak Ridge NL SensorNet for civilian-defense infrastructure, Feb. 27.

Department of Energy named Johnny Moore assistant manager for science, Oak Ridge NL's top science position. OakRidger.com, March 12.

Oak Ridge-based UT Battelle LLC has licensed ORNL REPAS technology to Vilaogy of Altadena, Calif., which developed complementary QRI technology to detect certain explosives or their precursors from a safe distance, release March 28.

Weather modeling in Climate Dynamics Group at ORNL may help scientists visualize entire puzzle of global warming, using EVEREST data-display system, Knox. News Sentinel, April 9.

Oak Ridge National Lab and U.S. Air Force Research Lab sign cooperation agreement, release April 12.

Oak Ridge NL-linked science and technology park gets $1.2 million federal grant, OakRidger.com, March 21. Rep. Wamp touts EDA grant for park, Knox. News Sentinel, April 24.

The proposed DOE Energy Center at Oak Ridge NL could provide leverage for Tennessee's long-term alternative-energy production role, BusinessTN, March 2007.

The University of Tennessee College of Business Administration's supply chain and logistics graduate program ranked 10th in the nation for the second year, according to U.S. News and World Report. Knox. News Sentinel, March 31.

Atlanta-based Vubotics says it used Oak Ridge NL VIPAR knowledge-discovery technology in developing its mining tools, April 4.

The University of Memphis' FedEx Institute of Technology launched its Enterprise Simulation and Optimization Lab (eSOL). Memphis Daily News, Feb. 28.

Chattanooga's Enterprise Center hires first tech-transfer director, Chattanoogan.com, April 17.

Wamp and Gordon among region's congressmen pushing Southeast Region Research Initiative (SERRI), Feb. 19, Knox. News Sentinel. Wamp release, Jan. 26.

Vanderbilt Institute for Imaging Sciences allows closer look at brain features, Tennessean, Jan. 27. Sidebars related to imaging for study of creativity, addiction, learning, Tennessean, Jan. 27.

Sandra J. Rosenthal, associate professor of chemistry, has been named to the Valparaiso University College of Arts and Sciences National Council. Rosenthal is leading a research group at Vanderbilt that is studying the properties and applications of semiconductor nanocrystals. City Paper, Dec. 28.

Technology Learning Cooperative at Belmont launches business informatics initiative, p. 8, Nash. Bus. Journal, Jan. 26.

Oak Ridge National lab emissaries visit India to explore future collaboration, Knox. News Sentinel, Jan. 21.

Update on online learning offered through Tennessee's colleges and universities, BusinessTN, May 2007.

Oak Ridge Office of Scientific and Technical Information is translating millions of documents into web-available form, Knox. News Sentinel, Feb. 5.

Tennessee universities' technology investments are driving-up tuition costs statewide, Comm. Appeal, Feb. 4.

RFID — Oak Ridge NL's electronic employee-accountability system developed at Oak Ridge National Laboratory will result in savings of more than $2 million per year for the National Geospatial Intelligence Agency's Washington Navy Yard's classified facility. OakRidger.com, Feb. 5.

Former Oak Ridge NL Director Postma retells his views on the meaning of the "Oak Ridge" brand, and its value in attracting people and jobs, OakRidger.com, Feb. 8.

Univ. of Memphis gpt a $4 million U.S. Homeland Security grant to create a cyber-security training program. The school is partnering with Vanderbilt University and Huntsville's Sparta Inc. Release Feb. 10.

VU Medical Center's Billy Hudson launches personal initiative to improve math, science education, VUMC Reporter, April 20.

Berry-Rickert, PhD, a teacher of biology, chemistry, and AP environmental science at Metro Nashville's Stratford High School, is one of 17 teachers nationally selected to receive an Einstein Fellowship. Tennessean, May 1.

Oak Ridge HS winners of Siemens competition got to ring the bell at NYSE, OakRidger.com, Feb. 6.

Tennessee State University is beginning to create electronic repository of Black History artifacts and presentations, Tennessean, Feb. 9.

House Science and Technology Committee Chairman Bart Gordon (D-Murfreesboro) discussed policy with John Marburger, the director of The White House's office of science and technology policy. There were reportedly areas of disagreement regarding the Administration's FY 2008 budget request for science and technology. AIP FYI, Feb. 23. Gordon says NASA plan to interdict asteroid that might strike Earth is inadequate, NY Times, March 16.

Middle Tennessee State Univ. opens interdisciplinary microanalysis and imaging center, Tennessean, Feb. 3.

NASA aeronautics research grant goes to UT-Chattanooga, PRNewswire via Earthtimes.org, Feb. 16.

A 35-year study of precocious math students finds "hard work" is still among major requisites of contributions, Vanderbilt Peabody release, Jan. 8. The world needs more rebels like Einstein, Wired Magazine, March 2007. 'Imagination more important than knowledge,' he said.


State grant to Mid. Tenn. State Univ. supports training for state's math and science teachers, OakRidger.com, May 7.

Mid. Tenn. State Univ. will boost Murfreesboro schools' math and science education with NSF grant, Gordon release Feb. 9.

Oak Ridge Boys rang NYSE Bell Feb. 1 as result of Seimens contest win, OakRidger.com, Jan. 29.

Alice Gu, a senior at Oak Ridge High School, named semifinalist in the 2006-2007 Intel Science Talent Search. A year ago, Gu began her research within the ORHS Thesis program and via a mentorship at the Oak Ridge National Laboratory where she worked with Dr. Nagiza Samatova and Dr. Tatiana Karpinets in the ORNL's Math, Computer Science Division. OakRidger.com, Jan. 24.


Tennessee gets a middlin' C as grade on tech access and training for educators, Times Free Press, April 8.

U.S. Sen. Lamar Alexander asked NASA Administrator Michael Griffin to expand the agency's math and science education programs. Times Free Press, March 17.

Tennessee Mathematics, Science and Technology Education Center at MTSU has received from the Tennessee Department of Education a $2.5 million grant, Murf. Post, April 23.

Oak Ridge School District gets state's only Gold Medal from Expansion Magazine, Knox. News Sentinel, May 2.
Williamson County Schools may move toward laptops, away from textbooks, Tennessean online, March 5. Seeing no progress, and many distractions, some schools drop laptops-for-students programs, NY Times, May 4.

Farragut HS seniors mentored by Oak Ridge NL scientists, OakRidger.com, March 13.

Remedial math education grant fosters education in colleges and schools in Tennessee, Times Free Press, Jan. 25.

Hamilton County teachers don't have adequate access to Information Superhighway, Times Free Press, Jan. 25.

University of Memphis hosts physics day for high school students, Comm. Appeal, Feb. 25.

Vanderbilt's "Exploration" online magazine wins Webby honors, April 12 release.

The AT&T Foundation on March 23 launched the 2007 AT&T Excelerator competitive technology grant program. Excelerator will provide $9 million to regional and local nonprofit organizations in Tennessee and 21 other states, for projects that use technology to build stronger communities.

The Verizon Foundation on May 7 announced grants for nonprofit organizations involved in programs that address Internet safety.

RESOURCES:
Nashville Technology Council's Annual IT Hiring Trends Report will be released Thursday, May 17, during the annual Technology! Nashville event at Franklin Marriott Cool Springs Hotel. Details here.

'Parochialism'? Previously undisclosed analysis suggests some Tennesseans' attitudes may be hampering progress in knowledge-intensive sectors, including technologies. NashvillePost.com, March 30.

Chief Information Security Officers from Nissan, HCA, Deloitte, Gaylord, Vanderbilt and Allied InfoSecurity hold forth on CISO challenges, during Technology! Nashville, May 17, details here.


Sitening's HoldrenSoftware and Web developers and e-biz execs discuss their priorities during panel discussion, May 17, Technology! Nashville. Firms represented include Bondware, Dobie Media, Centresource, Echomusic, Sitening. Details here.

Kauffman Foundation says U.S. in danger of losing its entrepreneurial edge, if nation doesn't move aggressively into 'next-generation' business sectors, p. 6, Nash. Bus. Journal, March 2. U.S. cedes top spot in global IT competitiveness, eWeek.com, March 28.

Major Microsoft-AT&T patent dispute before U.S. Supreme Court could influence whether or not software developers move offshore, Wash. Post, Feb. 22.

Wooed-Away: Nashville's BioDTech got hard incentives from Birmingham, so it pulled-up stakes and left, NashvillePost.com, April 17. Meanwhile, Chattanooga celebrates Glenveigh biotech moving operations from Research Triangle to Chattanooga, Times Free Press, March 31.



Talent MixTalent needed: The ranks of key IT professionals in the Nashville-Davidson-Murfreesboro Metro area IT professionals increased during 2000-2005, according to Software & Information Industry Association VP-Research and Communications Anne Griffith. In 2005, Nashville reportedly had 13,140 computer professionals (metro area rank 52) up from 2000's 10,250; programmers increased to 2,560 from 1,770; software engineers for applications dropped to 1,300 from 1,400; and systems software engineers doubled to 1,000 from 500. Based on proportion of tech professionals to population, Nashville rated (minus) −17.14. The drop in applications workers be a result of off-shore outsourcing.

Brain drain not severe in Tennessee, Times Free Press, April 25. The first in a series of THEC reports on how many Tennessee college graduates leave to work elsewhere finds the Volunteer State is not experiencing a severe "brain drain."

Corporate relocations make it harder for employers to find needed IT talent, Nash. Bus. Journ., p. 1, March 16.

Nashville publishers adopting on-demand technologies and processes, Tennessean, Jan. 28.

Declining percentage of women in IT workforce, baselinemag.com, March 22.

Digital Prosperity: Understanding the Economic Benefits of the Information Technology Revolution can be downloaded as a PDF through the ITIF website. The Implications of Service Offshoring for Metropolitan Economies contains service offshoring predictions for 254 metropolitan regions throughout the U.S., here.

Companies launch new IT-centered Service Research and Innovation Initiative, NY Times, March 28. Summit is May 30.

C++ Creator Stroustrup calls for better training apprenticeships for U.S. software designers, BuilderAu.com, May 4.

Underwood: Music Row's business model is dying and a visionary must step forward, Tennessean, April 27. Digital Music looms large in Music City's future, p. 1 and p. 46, Nash. Bus. Journal, April 27. Music-industry sales continue slide, Wall Street Journal, March 21.

EMI dropping copy limits on music, NY Times, April 3. Washington Post, April 2. EMI release.

RIAA launches 4th wave of pre-litigation threats to downloaders, City Paper, May 7. 50 more UT students face downloading lawsuits, Knox. News Sentinel online, May 2. The Recording
VU's Schoenfeld Industry Association of America filed "John Doe" lawsuits in U.S. District Court in Nashville against 18 users of Vanderbilt's computer network. Tennessean, May 2. Related: Tennessean, April 13; Knox. News Sentinel, April 13. More: This fall, Vanderbilt students may have a way to legally download music and videos. Michael Schoenfeld, vice chancellor for public affairs, is quoted. Tennessean, April 29. Twenty Vanderbilt University students accused of illegally downloading music and movies must pay $3,000 to settle threatened litigation by the Recording Industry Association of America. Tennessean, March 22. Related, Knox. News Sentinel, March 21. UT students earn national ranking for file-sharing, 3GCommunications.net, Feb. 22. UT Students targeted by RIAA, March 14. Time to face the music on file-sharing, Wash. Post, Feb. 15. Steve Jobs' column on website music, here.



McBrideTerry McBride, CEO of Nettwerk Music Group, addressed Nashville's recent Digital Summit. Here are McBride's comments about the music Nashville must face. Transcript from WPLN Nashville Public Radio, May 11.

Country Music Television (CMT) is local example of how digital media deliver content and eyeballs for advertisers across technology platforms, Tennessean, April 15.

Virb, PureVolume, MySpace and other online social-networking sites are now key to selling music, Tennessean, May 5.



Debbie and DoyleDigital music replacing musicians in the orchestra pit, and why some musicians see it as the art's best hope, Wall Street Journal, May 5. [Cue the laptop: One the most over-the-top examples of the value of the computer in the orchestra is "The Doyle & Debbie Show" at Bongo Java, where stoic lone bandsman "Buddy" provides faithful accompaniment. Take your broad-minded friends!]

Nashville bands like Atomic Blonde are using MySpace for marketing, p. 21, Nash. Bus. Journal, Feb. 16. MySpace is good place to scout for transatlantic music talent, Nash. Bus. Journal, Feb. 23.

Apple's Jobs calls for open music sales, says DRM software failed, Wash. Post, Feb. 7.

Wikisari search advances (Jan. 22, Inside SiValley mp3): Wikipedia founder Jimmy Wales says he believes bloggers' reporting has improved traditional media, by putting journalists "under a lot of pressure to get the story right." He says he doesn't think blogs threaten news media, and

Wales doesn't see bloggers methodically covering city councils, or going into war zones — but, bloggers' commentary is often more intelligent and better informed. Also, Wales says online communities may take up the slack left by media consolidation, on such beats at transportation and housing in local markets. He says quality of search has been "stagnant" the last few years, and thinks an open-source wiki-modeled initiative can help improve search. He acknowledges that move from AltaVista to Google brought a "quantum leap" in quality, but many searches remain quite difficult, e.g., in travel sector, which is crammed will affiliate-marketing sites. Sees disambiguation, feedback (a la Digg) as among keys, involving many human minds and what reporter refers to as 'the wisdom of crowds'. Wales sees only limited new content being created through improved search approaches. Related info, TechDirt, Dec. 23.

Adler, inventor of the Zenith "Space Command" television remote control died at 93. The U.S. Patent Office published an Adler patent for touch-screen technology on Feb. 1, 2007, about two weeks before he died. Polley, who used a different remote approach earlier at Zenith, was always aggravated by Adler's fame, as was Adler. Both men won Emmy awards for their contribution to television viewing. Related: Zenith's history of the remote, here. TMC.net, Feb. 5, 2006. FCC history page, here.

Online training has its limits in the workplace, Wall St. Journ., March 28. Role-playing and other interpersonal techniques remain key.

Crowdsourcing for intellectual work: ChaCha.com, MechanicalTurk.com, PriceGrabber.com New York Times, March 24.

Series of stories outlines impact of aging workforce and office technologies, Times Free Press, Part 1, March 11; Part 2, March 12; Part 3, March 13.

How TJX (T. J. Maxx, et al) credit-card data went out the wireless door, Wall St. Journ., May 4. As many as 200 million card numbers may have been extracted by still-unidentified thieves who uses antenna to intercept wireless signals at POS.

PC as shape-shifter: Microsoft's Vista makes a case for destroying the PC, or eliminating its operating boundaries, NY Times, Feb. 7.

Simonyi, designer of Word and Excel, relies on workbench to enable domain experts and software engineers to collaborate, NY Times, Jan. 28.

Video blogging is getting increasing use by politicians and others in Nashville and Tennessee, Tennessean, Feb. 15. Candidates don't have spontaneity YouTube demands, Wash. Post, March 17. Wash. Post, March 25.

Mid-Tennessee scholars, journalists, professors express wariness regarding the accuracy and authoritativeness of Wikipedia entries; fallacies introduced to Seigenthaler bio continue to signal abuse, Tennessean, Feb. 18.

Google seems to be the playmaker in controlling Web-based video, as Viacom, Yahoo, and big media jockey for position, NY Times, Feb. 18.

Court ruling on MP3 may drive open sauce, Feb. 28, theinquirer.net. Wired, Feb. 23.

E-Waste: Computer industry accelerates recycling, NY Times, March 3.


GOVERNMENT:
Al Ganier trial on obstruction of justice seems destined for fall 2007, as another judge recuses himself from hearing the trial. NashvillePost.com, April 16.

GovDeals.com says Metro is unlawfully using its e-Bid technology for auctions, City Paper, March 5.

Craigslist enlisted as anti-prostitution tool by Metro Police, Tennessean, Feb. 28. City Paper, March 13.

Metro Nashville pre-trial actions against ACS Government Systems continued this week, when Metro responded to ACS' insistence that it had fulfilled or was prepared to fulfill its obligations under its contract, but was essentially barred from doing so by Metro's move to terminate. The dispute centers on the incomplete or failed implementation of ACS' traffic-violations processing system, NashvillePost.com, Jan. 26. Among other complaints, Metro says ACS attempted to require Metro to change some of its business practices to facilitate adoption of the ACS system. ACS holds that Metro should have understood that the project was not turnkey and that a learning curve and adaptation would be inherent.

Former Tennessee State University Center of Excellence Director Barbara Nye entered a guilty plea following charges of making false statements regarding appropriate reimbursements under National Science Foundation grants, Justice Department release May 1. Sentencing before Judge Aleta Trauger is set for July 30 in Nashville. AP via Tennessean, May 2. OakRidger.com, May 5.

SunGard Availability Services was awarded State RFS 317.03-162-07 for disaster recovery services.

NeoGov Inc. was deemed best offeror March 22 for RFP 317.03-157-07, for personnel applicant services support.

The State has designated a best-offeror among bidders for its Tennessee Electronic Library contract (RFP 303.04-007), but refused to provide NONT a copy of the evaluation notice, saying a "formal announcement" of the winner will be made next week. Advocates for Tennessee libraries urged state legislators to support funding of the Tennessee Electronic Library (TEL). Daily Times, March 11.

Tennesseans may push for Congress to clarify incentives authority and want to give data centers and other tech ventures a break on energy costs and related, to spur jobs creation, Knox. Bus. Journ., April 16.

Web streaming now shows legislative and committee sessions of General Assembly, without apology, City Paper, April 30. Google pushes for more open records among state and local governments, announced April 30. Agencies working to increase transparency, Govt. Computer News, April 16.

May 18 is deadline for comments in response to RFI 317.03-165-07 for State data-center migration.

State Comptroller's RFP 307.02-002-007 for Integrated Multiprocessing of Administrative and CAMA technology (IMPACT), for property-tax administration, proposals due July 10. The Office of the Comptroller announced March 2 the cancellation of the former RFP 307.02-002-06, with plans to reissue the RFP. Flaws in vendor proposals were among reasons cited.

JobAps was the apparent best offeror in response to the State's RFP 317.03-157-07 for support of applicant services.

Metro Government departments will get technology to help use performance data in strategic planning and operations via RFP 07-112 for Metro Finance.

State Pharmacy Information System RFI 339.01-002-07. Vendor demos will be in June.

Proposals for RFP 03-164-07 for IT Advisory and Subscription Services are under review.

Metro RFP 07-29 Debt Management Software. Deadline May 11.

Nashville Metropolitan Transit Authority said Orbital Sciences Corporation is best offeror for a $7.3 million contract for Computer Aided Dispatch (CAD) and Automatic Vehicle Location (AVL) systems, release Orbital May 8. Nash. Bus. Journ., May 9.

Craig Shinn has been named general manager for NIC Inc. in Tennessee. NIC (Olathe, KS; $59 Million annual revenue) also elevated Angela Nordstrom, who was GM for Tennessee.gov to national senior sales director. Tennessean, May 6. NIC has held the Tennessee contract more than six years.

Metro Council considers digital sign regulation, Tennessean, March 12. Digital billboards debut in Memphis, March 23, Memphis Daily News. Murfreesboro extends ban, Tennessean, April 6. Communities nationwide fight 'digital billboard blight', Wash. Post, May 3.

Tennessee Economic and Community Development on May 8 announced award of $10K grants to each of 20 communities, with some of funding going to support development of websites.

Microsoft ready to lobby against states' adoption of open document format (ODF) vs Open XML, Wall St. Journ., May 2.

Federal computer networks increasingly vulnerable, Wash. Post, April 19.

Census Bureau posted 63,000 social-security numbers in plain view online, Wash. Post, April 21.

Debate continues over increasing cap for immigrant H-1B tech workers, UC Bruin, April 18.

Crime lab and electronic records management are key elements in Metro Police budget proposal for 2008, City Paper, March 14.

Wary federal agencies will continue some IT spending growth, FCW.com, March 27.

Via Tennessee Geographic Information JV, EarthData International is working with the State of Tennessee on a nine-county pilot program to migrate from film-based to digital imaging. Release March 28.

State leads nation in report of incidents to Tennessee Fire Incident Reporting System, Times Free Press, March 25.

E-911 Center director warns that state funding has not been included in governor's budget, Times Free Press, Jan. 17.

Attorney General Bob Cooper asked for $1.5 million in technology upgrades for his office, telling the Tennessee House Judiciary Committee his attorneys' computers are woefully out of date. The Attorney General's Office has about 16,000 active civil, criminal and bankruptcy cases, Cooper said. About 330 people work in Cooper's office, including 170 lawyers. AP Feb. 15, not on web.
TBI Creates Own Child Porn 'Geek Squad', WSMV TV 4, Nashville, Feb. 12.

The technology gap in Hamilton County schools, editorial, Times Free Press, Jan. 27.

Council member Isabel suggests tax hikes with proceeds earmarked for technology for schools, City Paper, Feb. 4. Lott explains how Metro Schools adjusted for budget shortfall.

Blue Crush: Rapid delivery of Memphis crime data allows deployment of law enforcement to hotspots, Comm. Appeal, Feb. 11.
EAST & WEST
Oak Ridge NL goes out of state for small-business IT contract, hiring Louisiana's REDE Inc., Knox. News Sentinel, March 22. Earlier, U.S. Department of Energy a $135 million contract for information-technology support services to SCI Consulting Services Inc. of Vienna, Va. The contract has a a potential value of $135 million. SAIC now becomes an SCI sub. OakRidger.com, Feb. 9.

In drug-trafficking case, Knoxville magistrate judge says cell-phone users give up privacy and GPS data can be used in tracking suspected felons, Knox. News Sentinel, April 27.

Williamson County will use Homeland Security grant for communications equipment, Tennessean, March 25.

Information security expert Schwartau, resident in Old Hickory, argues Tennessee should not use REAL ID system due to privacy and security concerns, Tennessean, March 25.

Gang Relational Intelligence Program (GRIP) may be adopted by Murfreesboro police to track gang activity, Tennessean, March 5.

Murfreesboro and Rutherford County have made GIS (geographic information system) maps accessible on their Web sites.Murf. Post, Jan. 28.

Chattanooga-area governments are improving the Web presences, Times Free Press, March 4.

Knox County computer access and learning center loses space in Clerk's office, due to new political broom pushing the function to downtownlibrary, Knox. News Sentinel, Feb. 24.

Chattanooga.com website contract award draw protest from InsideServices, Times Free Press, Feb. 3.

Germantown will outsource most IT services, Comm. Appeal, April 13.

City of Murfreesboro sellling surplus property online, Murfreesboro Post, April 6.

Knoxville-based Regal Entertainment ramping-up 3-D digital technology, Knox. News Sentinel, May 10.

High-speed maglev rail connection for Atlanta-Chattanooga-Nashville pushed by Chattanooga's Enterprise Center; presentation set for May 23 at Chattanooga Technology Council, Chattanoogan.com, May 7.

Kentucky and Tennessee are competing with other states for National Bio- and Agro-defense facility, with Oak Ridge NL as key player, Courier-Journal, April 14. Insurance Journal, April 30. AP via NY Times, May 7. New facility is a response to security lapses post-9/11 at New York facility.

Nashvillians support traffic-surveillance cameras: Cameras improving driving behavior, Tennessean, May 8. Cameras reduce accidents, Tennessean, May 8.

Chattanooga tops state in jobs growth, thanks in part to information-services sector, Times Free Press, May 8.

Black Box Network Services expands Murfreesboro call center, Murf. Post, May 6.

Autodesk reseller Hagerman & Company announced Knoxville office, supporting AEC and manufacturing software, March 23. Autodesk Reseller Spectrum Technologies (Memphis area) was acquired by Hagerman & Co (Mt. Zion, IL) an Autodesk reseller. Release Jan. 26.

Memphis Society for Information Management names latest batch of officers, Comm. Appeal, May 8.

In Chattanooga, Dura Automotive's IT administrator arranged to create bogus bills for telecom services to defraud his employer, Chattanoogan.com, May 7.

Renaissance Center's CyberSpace Theater and other attractions make Dickson a tourist destination, Tennessean, April 1.

IdleAire lost $60 million in 2006, results April 4. Earlier story on delayed 10-K release, Knox. News Sentinel, March 31. 1Q earnings report, May 2. Board changes, May 10.

Nashville's Embraer facility to fix JetBlue avionics software, Tennessean, March 8. Multi-Latina companies like Embraer do well in U.S., NY Times, May 2.

FedEx Trade Networks, Inc., a subsidiary of FedEx Corp. is launching its redesigned WorldTariff Web site, to provide, to provide duty and tax information for 123 countries, updated by an editorial staff with region-specific tariff knowledge and language skills. FedEx release May 1.

Chattanooga's Tricycle gets New Market Tax Credit Financing assist to help boost operations in U.S. and UK, Chattanoogan.com, Feb. 22.

TVA donates used computers for Chattanooga libraries, Times Free Press, May 7.

Metro Nashville Public Schools' site now helps alumni re-connect, City Paper, May 7.

ScanSource Inc. expands Memphis-area logistics operations, Comm. Appeal, May 1.

Atlas RFID, Birmingham, says it's Alabama's RFID specialist, Birm. Bus. Journ., April 27.

Republican candidates' web presences are often developed and managed by Chattanooga firms Smartech and Airnet, Times Free Press, April 29.

In Memphis, IT provider Qatalyst clears first round in winning payment-in-lieu of taxes approval, Comm. Appeal, April 27. Nash. Bus. Journal, April 26.

Memphis' Asentinel announces Asentinel 5.0 telecom-expense management software, release April 19.

Ricoh selects Davidson County for northeastern U.S. parts distribution operation, NashvillePost.com, April 17; Nash. Bus. Journ., April 16. City Paper, April 18.

eSpin Technologies founder Doshi gets Chattanooga's Kruesi Innovation Awards for nanofibers, Chattanoogan.com, April 18. Times Free Press, April 19.

Knoxville's Rivr Media is launching new online channel and produces video for web, Knox. Bus. Journ., April 16.

Knoxville-based JewelryTelevision.com is moving beyond product liquidation to blogs and more, Knox. Bus. Journ., April 16.

Nashvillian who cut his production teeth in Nashville's public access television and in Memphis commercial TV, is using technology to produce award-winning video content, Comm. Appeal, March 19.

Horn Lake township upgrades computers, Comm. Appeal, March 22.

New Digistar Projection system amps-up cybersphere at Renaissance Center in Dickson, Tennessean, March 27.

Brewer assumes ownership of ChattanoogaTraffic.net surveillance and reporting system, Chattanoogan.com, March 28.

Areas biggest employers are increasing relying on online job applications, Tennessean, Careers & Education supplement, April 1, not on web.
C3 International LLC opens nanotechnology unit at Oak Ridge, Knox. News Sentinel, April 5.

Chattanooga: Convergys uses software to detect call-center staffing attrition problems and increase retention, Times Free Press, March 30.

Region's bank data center is $30 million investment with 50 additional jobs, Tennessean, March 9. City Paper, March 14. Nash. Bus. Journ., March 19.

Remote deposit check-capture technology is being adopted by more community banks, p. 23, Nash. Bus. Journ., May 4. Nashville-based Check Imaging Solutions is a local beneficiary.

E. W. Scripps Co.'s Knoxville-based Scripps Networks generates the majority of parent's earnings, BusinessTN, March 2007. Scripps rededicates itself to newspapers, Internet, AP via Knox. News Sentinel, April 27. Earlier staff comments on rumors, Knox. Bus. Journ., Jan. 22. Scripps Networks is pushing interactivity, video, user-generated content across its platforms, Knox. Bus. Journ., April 16. Scripps' HGTC illustrates power of interactivity, Knox. Bus. Journ., April 16. On March 19, Scripps Networks announced apppointment of Deanna Brown as president, Interactive Group. Previously, she was GM of Yahoo! Media Group's Lifestyles business. Prior to that, she ran AOL's lifestyles business.

Ed Blumberg recently acquired the local franchise for MonitorClosely.com Digital Surveillance Systems and opened a Knoxville office. Knox. Bus. Journ., March 19.

Digital information storage demand raises demand for IT firms, according to Knoxville's Saratoga Technologies exec, Knox. Bus. Journal, March 19.

Shelby County Schools budget would replace 3,000 computers, Comm. Appeal, March 16.

Chattanooga Police arrest two high-schoolers for hacking school computer, Chattanoogan.com, March 15.

UTC's Cunningham named Engineer of the Year by Chattanooga Engineers Club, Times Free Press, March 17.

In Memphis, DeHart Group expands RFID consulting practice, Memphis Daily News, March 8.

Mid-Tennessee weather alerts from National Weather Service will become more precise with new Doppler radar, Tennessean, Jan. 20.

Knoxville's Saratoga Technologies merges with Logic Networks, Jan. 23.

Infrastructure grant from state helps Gateway Computers with parking lot, Tennessean, Jan. 25.

Oak Ridge Chamber unveils plan to increase Wi-Fi access, leverage Oak Ridge resources to recruit nano and other industries, OakRidger.com, Jan. 30.

Chattanooga's Fire Eye Productions launches new video-streaming service to allow viewing local public events, Chatttanoogann.com, Feb. 9.

Manufacturing-oriented Diamond Systems offers custom IT solutions, Knox. Bus. Journal, Jan. 22.

Chattanooga's Enterprise Center may have technology future, Times Free Press, Jan. 8. Linkage to Oak Ridge NL strategy, Times Free Press, Jan. 30.

Nashville's retailers confidently face Internet sales competition, City Paper, Feb. 12.

Computerized order and product tracking is key to Purity Dairies' improved operations in expanded facility, Tennessean, Feb. 7.

Ditman launches Fast-teks computer repair service in Chattanooga, Chattanoogan.com, Feb. 7.

Christ Methodist Day School announced that Jennifer Williams has been appointed interim director of technology. Comm. Appeal, Feb. 6.

Alcoa High School budget surplus produces classroom projectors, installed on a self-help basis, Daily Times, Dec. 24.

Plumgood Food adds fulltime online nutrition expert to advise customers, Tennessean, Jan. 18.

Perception is a big factor in making Nashville-Murfreesboro one of America's 50 hottest cities, Expansion Magazine, Feb. 15.

AIMSI Founder Reginald Hall was reportedly found guilty of fraud in federal contracts at Oak Ridge NL, Munger column Feb. 28. AIMSI trial of Reginald Hall before District Court Judge Varlan nears end, Knox. News Sentinel, Feb. 14. Other background here.

Maryville-based Ruby Tuesday is deploying high-security point of sale equipment and software to safeguard credit info, release March 5.

In Memphis, Funck became EVP-CIO for North American claims and productivity management services for Sedgwick Claims Management Services, Inc. (Sedgwick CMS). Comm. Appeal, March 5.

LEDIC Management's proprietary software allowed company to link dozens of properties for videoconferencing, Memphis Bus. Journal, March 2.

Frierson promotes Chattanooga site as staging-ground for advanced-technology buses, Times Free Press, Feb. 22.

Lokion online marketer in Memphis launches Buzzwatch to monitor content of postings, Comm. Appeal, Feb. 23.

East Tennessee Technology Park near Oak Ridge continues to redevelop, here.

Online stock brokers turn on the charm, cutting fees for Internet transactions, Tennessean, Feb. 1.

WTVF NewsChannel5 is first Nashville station to broadcast news programs in high-definition HDTV, Tennessean, Jan. 28.

Cotton Board selects Trumba Connect online communications solutions, Memphis Daily News, Jan. 23.

FedEx moving electronics repair facility from Memphis Airport to Collierville, with 110 skilled jobs, Comm. Appeal, Jan. 27.

Memphis' Shelby Systems now marketing Arena to churches, along with financials software, Memphis Bus. Journal, Jan. 19.

Airnet Group wireless to be available free at Chattanooga Metro airport, Chattanoogan.com, Jan. 25. CARTA to install wireless on buses in Chattanooga, Times Free-Press, Jan. 23.


CALENDAR:
RESOURCE LINKS AND CALENDAR
(May 13-15) American Telemedicine Association Conference, Nashville, details here.

May 17) Technology! Nashville - Franklin Marriott Cool Springs. E-Business CEO panel. CTO panel. Web/Software developer panel. CISO panel. Keynote: Jim Phillips, CEO, Luminetx. NTC's annual IT hiring trends report. Details here.

(May 17) InfraGard General Meeting: Healthcare Record Security, 11:30 a.m.- 2 p.m. Details.

(May 18) "Experiences of a CISO for a Multi-Billion Dollar Public Company" will be presented by Mark Burnette, CISO, Gaylord Entertainmentl. 11:30 a.m. Tenn. Econ. Dev. Center, BellSouth Building. RSVP here.

(May 22) Women in Technology of Tennessee, networking event. Sambuca. 4:30 p.m. $5. Details via joy.mangrum@americancolor.com

(May 24) PMI Nashville LIG on IT and telecom projects. Details here.

(June 7) NTC Tech Roundtable - Colocation. Details here.

(June TBA) Networking events sponsored by HIMSS Tennessee, Healthcare Financial Management Assn. and TN HIMA, mid-June Nashville, Memphis and Knoxville. Details TBA.

(June 21) PMI Nashville Healthcare IT LIG. Details here.

(June 26) Mayoral Candidates Forum, Tenn. Soc. of Professional Engineers, luncheon. Details here.

(July TBA) TN HIMSS luncheon. Details TBA.

(July 12) NTC Christmas in July Networking event, Dan McGuiness Pub. Details here.

(Aug 2) NTC Tech Roundtable. IT Governance. Details here.

(Aug. 23) InfraGard General Meeting - NIST Workshop. Details.

(Sept. TBA) TN HIMMS Nursing informatics workshop, Nashville. Details TBA.

(Sept. 20) InfoSec '07 ISSA-Nashville Technology Council. Nashville Convention Center. Details here.

(Oct. 2) CIO Golf Outing, TN HIMMS Vanderbilt Legends Club. Details TBA.

(Oct. 4) NTC Tech Roundtable. PCI Standards. Details here.

(Nov. 1) NTC Tech Roundtable. Topic TBA. Details here.

(Dec. TBA) NTC Tech Roundtable holiday party. Details here.
2008

* (May 8 Tentative) TN HIMSS 2008 SUMMIT.