UPFRONT Nashville apparently needs a tech talent push to reach elite status... Ganier to trial... Dollar General and IBM settle... puzzlement around Deloitte at Hermitage more
VENTURE NASHVILLE If this keeps up, Angel and VC capital will be washing down Broadway... Hyperbole? Judge for yourself more
HEALTHCARE It's heady times in Health IT, with Nashville clearly Ground Zero for the nation's assault on waste, ignorance and other risks more
PARTNERS Let's hope we can believe most of what we read here about booming, creative companies and visionary leaders, and the honors and scrutiny they've earned more
STRATEGY: Healthcare Management Solutions' 'Build-or-Buy' Decision One of Nashville's most durable Health IT players shows what to do when approaching a fork in the road more
UPDATE: Terra Certa Inc. seeks firm ground in security Keep an eye on this venture, while it attempts to show tech execs how to build software that spawns a service business more
FOCUS: G Squared's Wireless Women are considering investors Two sales execs give credit to Cingular and Bridgestone for converting them into entrepreneurs more
CONNECTIONS Beyond that recent unpleasantness over video franchising, there's a lot going on in broadband this month and beyond more
SPOTLIGHT: Vaco is making inroads in Nashville IT Amid Tennessee's seemingly crowded IT staffing field, another player is making a deep impression. more
INNOVATION Here's evidence that creativity can pop up anywhere, anytime across Tennessee — from Oak Ridge to Bartlett, and every campus, company and laboratory in between more
GOVERNMENT People, technologies and government policies are transforming communities and markets -- here's what they've been up to, lately more
EAST & WEST Technology professionals in Tennessee are increasingly close-knit, but you'll be surprised people are upt to in our towns and cities more
RESOURCES These items are your invitation to sit back and reflect a few minutes on where all this is going more
CALENDAR Be there, or be square. Here are some events you'll want to consider around the state. more
UPFRONT

Good News, Bad News: Music City rates high for bohemian population and tolerance, but Fast Company's ranking says low tech innovation keeps us off the elite-cities list, Tennessean, July 3. Nash. Bus. Journ., July 9. (Remeber the consultant who reported that perceived 'parochialism' among Tennessee execs may be holding-back innovation?) But, Forbes says we're the 13th best state for business (okay, 39th on workforce quality). Forbes, July 10 (PDF). TN ranked 12th in Expansion Management's Best Cities for Business Recruitment and Attraction (PDF).


The Download War: A Ft. Campbell soldier has lawyered-up to fight RIAA dowloading charges, Knox. News Sentinel, July 18. See more on P2P in Resources section, below.

Tennessee's State Broadband Task Force will reconvene July 27, 1 p.m. CDT, Legislative Plaza, Nashville. Editorial underscores importance of task force's work, Knox. News Sentinel, May 23. Task Force-spawned organization, Connected Tennessee, is analyzing broadband infrastructure, creating a statewide alliance. Related information, NONT 80, here.

INFOSEC 6: The CISO and Government security panels are already locked-in for the 6th Annual InfoSec Nashville Security Conference, Sept. 20, at the Nashville Convention Center. Program, sponsorship and registration details are here.

IT TALENT PUSH: A survey of nearly 100 Nashville IT employers by Nashville Technology Council revealed that 97 percent are looking for new IT talent for mid-Tenn jobs by recruiting, mainly in Nashville and Atlanta, and taregetting Vanderbilt, MTSU, Tennessee Tech and Belmont. President Jeff Costantine advised NTC members that in order to

NTC's Costantine raise awareness of Nashville's search for IT talent, NTC will soon publish its first "State of the Industry" report for 2007-08, in cooperation with BusinessTN magazine (a NONT sister publication). BusinessTN Publisher Chris Stovall said ad-sponsorship support for the NTC "State of the Industry" report has been "strong," with remaining slots open through Friday, July20. Costantine notes NTC corporate-member is up 50 percent over a recent period, attributable in part to enlistment of companies that use technology as enabler of enterprise, p. 17, Nash. Bus. Journ., June 29.



Franklin-based Sommet Group which provides IT services as part of its portfolio, puts its name on the arena that's home to Nashville Predators, Tennessean, May 19; earlier, NashvillePost.com, May 18.

Nashville-based Edison Automation recently announced it will concentrate on "becoming the leading national provider of utilities and public infrastructure technology solutions. In a release, Edison said its "sales to the utilities markets have doubled in the past four...years, becoming one of the leading providers of communications, SCADA and automation solutions to municipal utilities." As part of the shift, Edison sold its Industrial division to Richard Equipment Co. Inc. of Cincinnati. Edison is privately held, woman-owned. May 16 strategy statement here.

Deloitte's Hermitage, Tenn., IT operation will add perhaps 100 jobs to support financial-advisory services, NashvillePost.com, June 29. An earlier report of 1,000 new workers seemed to shoot high (City Paper), June 28, but this morning's City Paper followup portrays Deloitte spokesperson as coy about future use of additional acreage company owns.

The federal criminal trial of Al Ganier, the former CEO of Education Networks of America
Al Ganier and an associate of former Gov. Don Sundquist begins Aug. 6. Ganier stands accused of wrong-doings related to state information network contracts. Trial is in U.S. District Court for the Middle District of Tennessee. NashvillePost.com, June 6.

SEC investigation: Dollar General and IBM settled, with IBM paying $7 million, Tennessean, June 26. CFO.com, June 26. Issues centered around IBM employee's role in booking sham transactions to improve DG financial results. In the course of all this, IBM was found by SEC to have failed to have kept accurate books and records (IBM: $91.4 Billion revenue, $38.2 Billion profits in 2006) . On July 6, DG announced its acquisition by KKR, GoldmanSachs, Citi and other co-investors.

Advanced Integrated Management Services (AIMS) contracting scandal ends with prison sentences for entrepreneurs, Knox. News Sentinel, July 12. Related, one helpful accomplice gets probation, Knox. News Sentinel, July 13.



Pomeroy IT Solutions Inc., in nearby Hebron, Ky., said July 5 that its board of directors has fired its president and CEO, Stephen E. Pomeroy. Earlier this year a major Pomeroy shareholder, Flagg Street Capital LLC, launched a proxy fight against Pomeroy in order to "improve operations and implement real corporate governance reform," according to an April SEC filing. Flagg criticism's suggested concerns about nepotism and excessive compensation. Flagg Street had apparently sought the ouster of both CEO Stephen Pomeroy and his father, Chairman David Pomeroy. The 26-year-old enterprise is now led by CFO Kevin Gregory, serving as interim CEO. July 5 SEC filing. AP via Boston.com, July 6. Cincinnati Equirer, July 5.

VENTURE NASHVILLE
China gambit: Twenty Nashville investors have invested $1.7 million in Jinti.com, an online social-networking venture in the People's Republic of China. Venture already enjoys more than 15 million unique visitors per month. NashvillePost.com, May 22.

Angel investors affiliated with Nashville Capital Network have bought Cumberland County Cable and created Spirit Broadband LLC for that purpose. Spirit plans to offer phone, cable TV and Internet services. The company appears to be closely aligned with Small Town Communications, owned by Vince King. Small Town has had its sights set on buying-up "under-managed" cable operations for several years. Related, Tennessean, June 28. Earlier: Nash. Bus. Journ., Aug. 4, 2000. NCN release, June 21.

Angel Network of Sumner County led by Qualls attracts investors, advisors and allies,

Qualls NashvillePost.com, May 16. Vanderbilt commercialization unit says it will collaborate with Sumner Angels, NashvillePost.com, May 18.

Chattanooga's Capital Connection for early-stage investors seems to be gaining momentum, as result of Chattanooga Technology Council initiative, Chattanoogan.com, May 22.

RIVALS.COM bought by Yahoo! NashvillePost.com, June 21. Tennessean, June 22. Background, News of Nashville Technology, May 11, scroll down here.


CromwellLEARNINGTOPIA: Former Economic and Community Development Technology Director Eric Cromwell continues preparation for launch of education portal, Comm. Appeal, May 30. Earlier report on Cromwell's plans, NashvillePost.com, March 22. Learningtopia's little touted website lists educational areas: art & design; business; culinary; education; engineering; health & medical; law and criminal justice; science; technical and vocation; technology and information technology. Among advisory-board members, Learningtopia lists "Senior Vice President & CIO of Emdeon Web Services (formerly WebMD)", an apparent reference to Damien Creavin, immediate past chairman of the board of Nashville Technology Council.

Brentwood and Bucharest offices are cited by Dreamstime.com, the new stock-photography archiving and sales site and blog community.

Video Gaming Technologies of Smyrna will expand software staff in wake of General

YarbroughAssembly action allowing gambling-software development, NashvillePost.com, May 22. Previous NONT report, May 11.

Dell Inc. told federal securities regulators that it cannot file financial statements for its fiscal 2007, or for 2Q/3Q of 2007, among other delays, while it works on internal investigation of its accounting practices. Nash. Bus. Journ., July 5. Impact on Nashville operations not clear, Tennessean, June 1. Nash. Bus. Journ., June 1. Advertising: Dell is rolling out a TV, print and online ad campaign aimed at promoting its new line of colorful notebook computers, the company's latest step to jump-start lagging sales, WSJ, July 10. H-P and Dell Inc. are now battling head-to-head for the PC market. Within H-P's strategy, supply-chain came under scrutiny, among many variables. Dell is going retail, acknowledging many consumers want to see computer before buying, as well as having opportunity to customize. WSJ, June 5. New York Attorney General Cuomo files lawsuit against Dell and its computer-finance affiliate regarding charges and services, Nash. Bus. Journ., May 16. Dell is increasing its emphasis on selling to small and medium businesses, eWeek, July 11.
Ingram Micro looking to increase annual sales to $40 billion in the next three years — last year the company posted sales of $31 billion, release June 6. Update on Ingram Micro's sales alliance with Google, July 13, eWeek. Ingram Micro buys DBL Distributing Inc., June 13. Ingram Micro sets aside $15 million to cover losses expected in association with an upcoming inquiry by the Securities and Exchange Commission, release July 2. Other resources here.

Despite announcement of new VC fund by Richland Partners, retrenchment at Massey Burch and slow closing at Salix shows how southeastern funds are struggling to recruit capital while major private-equity groups are soaking-up majority of funds, Nash. Bus. Journ., p. 1, May 25. Related story, Tennessean, May 24. Nash. Bus. Journ., May 22.

Annual review of venture capital and private equity highlights in Tennessee, BusinessTN, June 2007. Silicon Valley Venture Capital update, San Jose Mercury News, here. Top blog: Good Morning Silicon Valley. VC's want high-tech ventures, New York Times, June 29. ' The market is ready to reward predictable revenue streams.'

Kauffman Foundation study examines roles of immigrants in fueling U.S. science and technology entrepreneurship, June 11.

Corporations are now more willing to explore buying networking equipment and services from tech startups, Wall St. Journ., May 22. Best startups are created by 20-Somethings, NY Times, May 19.

Avondale Partners divvies-up technologies between Jackson and Green, with Green now handling healthcare tech, NashvillePost.com, June 11.

Petra Capital Partners announced June 25 its $3.0 million investment in T2 Systems, Inc., from Petra's new Petra Growth Fund II, L.P., a licensed SBIC. Based in Indianapolis, T2 Systems provides software, hardware and outsources services for parking management to 300 U.S.-Canada client organizations. Petra has $150 million capital under management. Its targets include information services, healthcare and business, providing up to $10 million to enable going concerns to expand their business.

Intechra, a Mississippi-based computer recycling company, has lined up $30 million in new equity funding from a group of venture firms led by Richland Ventures and First Avenue Partners in Nashville; Oxford Bioscience Partners of Boston; with Chrysalis Ventures, Sewanee Partners and SJF Ventures among co-investors. NashvillePost.com, May 23. Earlier, Nash. Bus. Journ., Nov. 11 2006.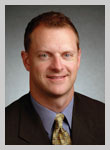 Clayton's McWhorterLocals Clayton Associates, BH1 Investments and EDG Partners (EDG is Atlanta-based, with Nashville office), plus New York-based West LB, and Fulcrum Ventures of Atlanta are investing in Philadelphia-based Gemino Healthcare Finance LLC, a specialty lending company for healthcare services enterprises seeking under $10 million. A May 29 release said in part, "Gemino will provide senior loans to healthcare service providers throughout the U.S., with typical financing needs ranging from $500,000 to more than $10,000,000 in the form of revolving lines of credit, secured term loans, unsecured term loans and real estate financing. The firm provides lending to all healthcare services segments, including: hospitals, surgery/outpatient centers, home care and hospice agencies, imaging centers, skilled nursing homes, distributors, transportation companies and others involved in the delivery or support of healthcare services. Related, Tennessean, May 30. Nash. Bus. Journ., May 29.

StudioNow, a new start-up online video company based in Nashville, has secured $1.5 million in funding from a group led by local venture firm Claritas Capital. NashvillePost.com, June 14. The company announced new low-cost video services, July 16.

Memphis-based private equity firm Kemmons Wilson Companies has bought Nevada-based software firm Zephyr Associates Inc. in its fifth acquisition in the investment management services field. Comm. Appeal, June 12.

Knoxville-based Innovation Valley Partners and Battelle Ventures VC Fund win additional $70 million in fresh capital from Battelle, RedHerring, June 25.

Kevin Lorance, former NBJ publisher, teams with West End-based ConduIT Corporation to launch CountryHound.com, a subsidiary of Lorance's Belmont Communications LLC, City Paper, July 5.

Memphis-based SSM provides $10 million financing for Houston-based DataCert, Inc., a provider of corporate legal and IP spend and matter management solutions. Release June 27.

HEALTHCARE
On July 22, Gov. Bredesen plans to participate in eHealth discussion by National Governors' Association HHS committee, GovTech, July 11.

Telemedicine and EMR: State's technology readiness assessment shows 68 percent of urban physicians, 43 percent of physicians in semi-rural areas and 17 percent of rural physicians have broadband connections — cable or T1 connection. Also, 59 percent of physician practices still rely primarily on paper records and 21 percent have moved to some version of electronic medical record. Only 8 percent of rural physician practices use an EMR. Nash. Bus. Journ., June 25. Tennessean, June 27. Full Bredesen Administration report here (pdf).

HealthStream CEO Susan Brownie announced her resignation, NashvillePost.com, July 11.

Susan Brownie As previously reported by NONT, HealthStream continues its efforts to migrate customers to its new learning platform, encountering operational and profitability problems along the way. The company said Brownie's departure was unrelated to those problems; no explanation for Brownie's move was provided. HealthStream's next earnings report is set for July 24. This morning, HealthStream announced that Montefiore Medical Center in New York's North Bronx and Westchester County region will use the company's learning and authoring platform.

ConnectivHealth buys Franklin-based Relegent LLC, expanding portfolio of health-medical information services, release June 26. NashvillePost.com, June 26. Nash. Bus. Journ., June 26. ConnectivHealth also owns VerusMed (formerly FaxWatch). Nashville's Petra Capital is a major investor in ConnectivHealth. ConnectivHealth adopted new identity in June, Nash. Bus. Journ., June 19.


WebMD faces new rival for health-related search in Healthline Networks, Wall St. Journal, July 16. Information varies widely on health websites, WSJ via Tennessean, July 18.

Qualifacts Systems Inc. Product Strategy Director Jerry Andrady offered an article, "Thinking of IT in Tasty Terms," Behavior Healthcare magazine, June 2007. Qualifacts recently won contracts with Peachstate Information Network in Georgia and with Sound Community Services in Connecticut. Gov. Phil Bredesen is majority owner of Qualifacts.

Brentwood's FTI Cambio places CEO, CFO and COO in interim roles at troubled Memphis Medical Center (The Med), Commercial Appeal, July 16; Times Free Press, July 15.

Traditionally consumer-oriented electronics giants now seek profits by migrating to healthcare technologies, Wall St. Journ., July 11. Gateway Inc. adds Medicware electronic medical record (EMR) software to its healthcare portfolio, release June 21.



CEO Lackey of PassportPassport Health Communications Inc., recapitalized for $70 million, has cash for further acquisitions in revenue-cycle management space, Nash. Bus. Journ., June 8. Passport recognized again among Informatics 100 by Revenue growth, release June 4.

Atlanta-based North Highland's Nashville-based Healthcare Practice VP Lance is pushing support of claims and payment automation. NH says automating such processes produces "frictionless transactions" and quicker payments. Lance was with Qualifacts. Related story, May 2007 Nashville Medical News. Also: North Highland's case study of its $2 million redevelopment of ResortQuest.com (Gaylord), here.

U.S. Rep. Bart Gordon introduces HR 2406 to direct NIST to establish guidelines for seamless interoperability and communications among healthcare information systems, release posted via Tennessean, June 7. Release June 5.

Most Wired: Vanderbilt University Medical Center, Convenant Health (Knox.) and Mountain States Health Alliance (Johnson City) made the Top 100 list, July 17.

Franklin-based nTelagent, Inc. on June 26 touted its self-pay management system (SPMS), designed to improve collections otherwise lost due to lack of adequate patient insurance. The company's release stressed its investors: "nTelagent is privately funded by a group of seasoned healthcare investors. An early investor in nTelagent is Marty Rash, former founder,

Earl Winterchairman and CEO of Province Healthcare Company...acquired by LifePoint Hospitals, Inc.... in 2005. Chris Hannon, former CFO of Province, is also a key investor in the Company. Other investors include Joel and Frank Gordon, through their investment firm, Crofton Capital; Jeff Rice, a healthcare entrepreneur and physician; and Laura Campbell, a private investor who was founding executive director of the Nashville Health Care Council." NashvillePost.com had run nTelagent taciturn management to ground a few days earlier, NashvillePost.com, June 21. Nashville-based nTelagent adopts QUOVADX Cloverleaf Integration Suite for payment-collection process, release July 3. Tennessee's Carespark RHIO adopted Quovadx earlier. nTelagent touted its SPMS joint-marketing relationship with Tennessee Hospital Association THA Solutions Group in a July 17 release. nTelagent Chairman, CEO and Founder Earl Winter earlier paid dues at ClientLogic, Nortel, GE IS and other companies.

Brentwood-based Sy.Med Development, Inc., provider of physician credentialing application software, May 29 announced One App software adoptions by 17 new clients in 14 states, which they said is valued at $170K in sales revenue (not yet posted on web). Sy.Med Development Inc. announced Nieman is software specilaist for non-healthcare related division; Woodring is senior developer for all products, joining from Compuware, Tennessean, May 23.

Change:Healthcare launches new product to help patients manage bills and copays, NashvillePost.com, July 11. Company was founded by Christopher Parks and Rob Hendrick.

Governor Phil Bredesen announced June 20 a $100,000 grant to Innovation Valley Health
Gov. Bredesen Information Network (IVhin) in Knoxville to assess the readiness among area health-care providers to connect to a statewide eHealth network. Release here.

Software is key to medical transcription operations like those of Spheris Inc., Tennessean, July 14.

Carespark RHIO adopts Initiate Identity Hub software from Initiate Systems Inc. (Chicago), release June 19. Tool matches patients with records from multiple providers.

New Quilogy Performance Management Framework helps healthcare organizations manage outcomes related to financial, clinical, patient safety, patient satisfaction and other variables, release June 25.

Chattanooga-area physicians slow to go digital, Times Free Press, June 26.

e-Health: IRS and HHS have collaborated to develop guidelines by which hospitals may assist laggard physicians in adopting EHR, commentary from Baker Donelson's Cowart, Tennessean, May 23.

In Murfreesboro, electronic records catching on with doctors, patients alike, Daily News Journal, June 3.

E-tablet connects patients and physicians in increasing number of Memphis clinics, Memphis Bus. Journal, May 18.

Knoxville's College of Direct Support offers online training for persons in direct support of disabled persons in U.S. and Australia, background here.

NotifyMD Inc. of Franklin expanded its New Rochelle, N.Y., call center. Release June 25.

Designers at Center for Multimedia Arts make Web accessible for severely disabled kids, Commercial Appeal, July 5.

Woods Memorial Hospital in Etowah will get new computer system, Knox. Bus. Journ., July 16.

Memphis Managed Care Corporation, participating in pilot pay-for-performance program, adopts MEDecision's Patient Clinical Summary, release June 13.

In East Tenn., Wellmont and Adventist health systems are working with Safest Hospital Alliance to imiprove patient safety, reduce medical errors, Knox. News Sentinel, May 18.

Franklin-based Medkinetics, which provides web-based software for physician-credentialing, -privileging and peer review, won the Dell/NFIB Small Business Excellence Award, release July 10.

MedeFinance Inc. (Emeryville) says it's providing business-analytics services to six more Tennessee hospitals, Memphis Bus. Journ., May 28.

Telemedicine allow robot surgery, but patient safety concerns, exacerbated by lack of EMR adoption, cause insurer to decline payments for "investigational" procedures, Tennessean, May 15.

Hendersonville - Imaging technology speeds dental repairs, Tennessean, May 13. Meharry Medical College's School of Dentistry converts to digital technology, Nash. Bus. Journ., June 15.

TriStar Health System named Hallbrook director of decision support services, Tennessean, May 23.

Hospital comparisons available to patients on Web site, Times Free Press, June 24.

RevolutionHealth.com CEO Steve Case (at right) was online to discuss innovations in health care

CEO Case and wellness Washington Post, June 27 transcript, here.

Birmingham-based Emageon medical-imaging company announces layoffs due to laggard sales, Birm. Bus. Journal, June 29.

Chattanooga-based Thinking Media offers new tool for managing patients' medications, as well as career-training offerings, Chattanoogan.com, July 9.

West Tenn. Healthcare hospital group contracts with MEDSEEK Inc. (Solvang, Calif.) for software and services, release July 11.

Health IT! Now coalition is pushing for accelerated progress in E-Health, p. 6, Nash. Bus. Journ., June 11.

DNA, Medicine and computing: international conference convened in Memphis, Comm. Appeal, June 8.

PARTNERS
Cybera Inc., Passalong Networks and Sunlight Direct are the Tennessee firms that made TechJournal South's Tech 50 list of most influential tech firms in the region, June 5.

Comdata parent Ceridian Corp. on Thursday (July 12) was asked by its antagonist, Pershing Square Capital Management LP, to allow Pershing to explore alternatives to Ceridian's proposed sale to Thomas H. Lee Partners and Fidelity National Financial Inc. The proposed sale is slated for a vote during Ceridian's annual stockholder meeting, Sept. 12. Pershing attacked Ceridian's proposed merger in an SEC filing June 12. In May, Comdata CEO Gary Krow was ousted, amid allegations he had inappropriately consorted with Pershing, NashvillePost.com, May 14. Tennessean, May 15. Earlier NONT report, here (then scroll down).

Among the 2007 "Women of Influence" announced by Nash. Bus. Journal July 13: Janet

C3's Chase Burgart, Webmaster, HealthTrust Purchasing Group; Joan Butters, vp data-mining technology, AIM Healthcare; Beth Chase, president, c3 Consulting; Karla Diehl, president and chairwoman of board, Edison Automation Inc. Supplement not online.

Travelink American Express's The Network Link startup and Dalcon Communications are among beneficiaries of companies moving voice services to IP. Nash. Bus. Journ., June 29.

Collapse: The ARTE Center for Advancement of Research, Technology and Entrepreneurship is being liquidated, after failing to find adequate funding for Foster Avenue incubator, Nash. Bus. Journal, May 18.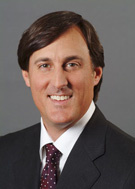 ComolliAsurion cell phone lawsuit settlement received approval June 22 in a federal court in Miami. Tennessean, July 6. Release July 5. Asurion CEO Bret Comolli was recently elected to the CTIA Wireless Association executive committee.

Brentwood-based Cybera Inc. added to marketing and strategy management by adding Dan Glennon, SVP-marketing and strategy; Brent Moseng, business development director; and, Jeremy Roe, senior manager-marketing communications. Release June 14.

Franklin-based HometownQuotes.com provides localized insurance quotes, p. 22, Nash. Bus. Journ., June 29.

Franklin-based USA Naxos of America Inc. launched NaxosDirect.com for online sales of classical, jazz, new world and other genres, release June 12.


Site selection: Ozburn Hessey Logistics and ProVenture Commercial Real Estate employ logistics software for consulting practice; they use Logic Tools by ILOG and SAILS by Insight Inc. P. 17, Nash. Bus. Journ., July 13.

Brothers Matthew and Jody Noes have 22 years of combined experience installing various multimedia systems but recently decided to go out on their own to open Integrated Multimedia Systems, Inc. Most of their work has come from Brentwood, but Matthew moved to East Nashville in October, and the brothers are eager to expand their business into the area. Tennessean, June 6.

EO (Entrepreneur Organization) Nashville, an education and networking organization announced June 7th adding new members, including tech execs Dan Cook, founder and CEO of GreatLodge / Outdoor Central before the company's sale to a competitor; and, Charles May, bytes of knowledge; and, Mike Rustici, Rustici Software.

A few IT jobs remain in Nashville after American Esoteric Labs (owned by Australia's Sonic Healthcare Ltd.) moves to Austin, p. 5, Nash. Bus. Journ., May 25.

Nashville-based AppliFlex LLC, a privately held start-up company developing Laser Vapor Deposition, LVD(TM), technology for organic thin-film applications, announced June 29 "major strategic financing" from Tokyo- and San Jose-based Matsubo Corporation (affil. of Ebara Corp., Tokyo), in order to enable AppliFlex to prototype an LVD system for Organic Light Emitting Diode (OLED) applications. When commercialized, OLED display devices will use much less power than LED.Release June 29, here.

CoolPeopleCare.org, the Nashville-based Web site for voluntarism and philanthropy, has activated coverage of about 35 cities in the past six weeks. President Sam Davidson and Vice President Stephen Moseley launched the site in August 2006.

Zycron, Inc. announced May 24 its partnership with Nashville-based eMids Technologies to provide offshore IT outsourcing via Bangalore. Release here. Zycron and eMids CEOs are 42-year-old Darrell Freeman and 31-year-old Saurabh Sinha, respectively. Nash. Bus. Journal, May 24. Background on eMids, here. Zycron recently named Zycron named Tosha Jones, previously with McNeely Pigott Fox as marketing-communications specialist. Nash. Bus. Journ., June 15.

Informa Investment Solutions, the White Plains, NY, company that earlier this year bought Nashville-based Investment Scorecard, recently announced an agreement with Capital Market Consultants (Milwaukee) to use CMC "advice content," platforms and research to serve IIS clients; and, with Asset.tv (London) to provide streaming interviews for clients.


Goldleaf swings from profit in first quarter '06 to loss in 1Q '07 because of one exec's costly severance: Brentwood bank-tech company told analysts May 29 that $558,000 in payments went to Paul McCulloch, who left his position at helm of Goldleaf Technologies division in April amid consolidation of operating units at parent firm. Goldleaf recently announced adding five community banks to its client roster, release May 24. (McCulloch has reportedly maintained an ownership interest in MusicCity Networks, a Goldleaf spinoff, Nash. Bus. Journ., March 5.) A year ago, an apparent phishing assault on Goldleaf sites led to a flurry of operational changes.

Bondware Inc. says it's using its custom-software development platform to support such clients as Quorum Healthcare and BTM Exchange. Bondware recently hired Matt Brandon, an MTSU computer sciences graduate, for software development, customer support and training.

Former General Motors Corporation engineer Chris Fulton joined QuadraScan Technologies LLC as SVP-engineering, according to QuadraScan President Scott Farrell. Fulton comments on his move, here.

In Nashville, Snappy Auctions Founder and CEO Debbie Gordon says the Japanese master franchise, sold by Snappy Int'l LLC in November for $750,000, will open 10 to 15 company

Debbie Gordon owned stores, and then begin franchising. Snappy's Japanese franchisor is operating on the Yahoo Auctions platform, rather than Snappy Auctions U.S. partner, eBay (there's no eBay in Japan). Gordon says she's in hot pursuit of deals in other nations.

Newly formed WebbNEWS puts former WSMV 4 (NBC) anchorwoman Merryman's skills to work provide video for websites, Nash. Bus. Journ., April 15.

Nashville-based Just-in-Time Digital provides in-store manufacturing of CDs on-demand, Nash. Bus. Journ., p. 9, May 25.

Morrison of InfoWorks named VP of Jr. League of Nashville, Tennessean, June 3.

Arnette, formerly IS director, is named division director of Tennessee Comptroller of the Treasury, Tennessean, July 15.

Beacon Technologies, Inc. said July 9 it has been recognized as a CMP Media's "CRN Fast-Growth 100" company. Chattanooga-based Infosystems Inc., which has a Nashville presence, was also honored, for the third consecutive year. Related, Chattanoogan.com, July 10.

Franklin-based Conclusive Marketing (formerly Mailnet) CEO Leyrer discusses status of his company, City Paper, July 6. CM now offers "Strategic On-Boarding solution for bank-customer onboarding. Conclusive Marketing (formerly Mailnet Services Inc.) formed in 2006 after Mailnet acquired Synapse Technology, a behavior analysis marketing company based in Charlotte, and Conclusive Strategies, a data analytics company specializing in consumer profiling, behavior analysis modeling, in Austin. The acquisitions came after then-Mailnet secured $8 million in growth capital from Frontier Capital, Morgan Keegan Mezzanine Fund and Massey Burch.

Gaylord Entertainment has adopted Kenexa Selector and Recruiter Enterprise solutions for on-demand employee assessment and recruitment. Release May 9.

Franklin-based HometownQuotes named Braden Lake its new VP-technology. Release May 7.

Josh Stiglets and Richard Strickland have joined LogicForce Consulting LLC. Stiglets has been named operations and litigation support coordinator. Strickland has been hired as a technology consultant. Comm. Appeal, May 13; Tennessean, May 13.

Batton joined Carnes Group LLC, specializing in infrastructure, networking and training in Microsoft environments, Tennessean, 5E, May 20.

Emma®, the Hillsboro Village-based email marketing and communications service, announced June 14 it donated 5,000 seedlings as a part of its new annual Votefortrees.com project. Emma donated seedlings through Trees, Water & People (http://www.treeswaterpeople.org/). Emma's release notes, "Visitors to votefortrees.com can still say yes to trees, befriend a cedar on MySpace, find answers to some of the most common questions about trees (Are they dangerous?) and learn more about the things trees can (provide shade) and can't (learn kung fu) do."

Nashville-based Education Networks of America and Sylantro Systems Corp., provider of servers for hosted VoIP services in carrier networks, implemented ENA's Connect VoIP services via Sylantro's Synergy platform. Release June 29.

Phonecasting.com, an online social network that allows users to create and share "phonecasts", is partnering with Elvis Presley's original drummer D.J. Fontana for a continuing phonecasting program about Fontana's life and career with Elvis. Release July 3.

SanSoft Inc. and Nashville's Bluebird Cafe now have Second Life and video streaming, Nas. Bus. Journ., May 16.

Harpeth Hall students get online "Angel" status after training in online safety, Tennessean, May 24.

Wilcenski named asst. vice pres.-technology at QHR Consulting Division. She was previously with Sabre Software. p. 45, Nash. Bus. Journ., June 15.

Brad Lide's CyberAngel, based in Nashville, has upgraded its website, here. The company gets steady recognition for locating laptops that've gone missing.

Profile: Duthie Associates Inc. creates custom web-based training programs and interactive sales presentations, Nash. Bus. Journal, June 29.

Gaylord CIO Maradick is among 44 Nashvillians inducted into 32nd Leadership Nashville Class of 2008. Tennessean, July 1.

LBMC Technologies LLC named Tracey Fralix network engineer in its Brentwood office. Fralix was previously a network engineer for AMS Services, Inc.

Julie Moncrief moved from Sprint PCS to Cricket Communications area marketing manager, p. 45, Nash. Bus. Journ., June 15. Tennessean, May 20.
STRATEGY: Healthcare Management Solutions' 'Build-or-Buy' Decision
Healthcare Management Systems announced June 26 a partnership with healthcare EDI player SSI

Tom Stephenson Group Inc., through which HMS will provide sales support for SSI's ClickON suite of tools for claims-management and data networking.

HMS President Tom Stephenson recently told NONT the 'buy-vs-build' decision was driven by a number of factors, including the time and resources required to develop and launch a new and very different HMS product, compared with the rapid time-to-market HMS would enjoy by essentially adopting ClickON.

Also weighty were ClickON's track record and the fact that "50 or 60 percent" of HMS' hospital clients were already using some electronic billing software other than HMS tools — including more than 150 of HMS' 570 client organizations that had already adopted SSI.

Stephenson explained that HMS "recognized that, for us economically, this particular product was not particularly advantageous to us, going forward."

He noted that billing and claims systems are used in a myriad of different policy and payment environments that vary markedly among states, and engaging with payment intermediaries represents vast and complicated terrain. HMS will sell SSI offerings and will contract with SSI for implementation.

Stephenson indicated HMS revenue will be about $56 million for the year ending Nov. 30. Nashville-based HMS has 380 employees, including about 65 engaged in product-development and programming. Another 25 personnel are focused on IT.♦

UPDATE: Terra Certa Inc. seeks firm ground in security
Terra Certa Inc. VP-Corporate Development Brian Perrone says his company's TC-1™ application enables administrators "to control who can install and run software applications," allowing customers to "control all information and benefits" via a browser-based management console.


Recent conversation with Perrone suggests 21st Avenue-based Terra Certa may have moved some development mountains in the year since our 2006 report, and the enterprise has apprently calmed since investor Buddy Ortale's 2004 battle with an investment banker who's conduct was questioned.

Perrone indicated that in the past year, TC-1 has pretty-much been engineered from the whiteboard up. Today, he says, five customers are using TC-1, components of which were still being tested internally eight months ago.

In a July 5 statement, TC-1 Lead Engineer Dalton Franklin said, "Unwanted software is not just malware; it is any software you do not want installed or running on your computers. Stopping viruses, spyware, and other malware" is not enough for administrators who "want to ensure their computers comply with corporate software use policies."

Terra Certa says with TC-1 unauthorized software is blocked, and "other software is either authorized to run or processed for policy by TC-1's feature rich policy evaluation framework." Perrone stresses that going beyond selling TC-1 software to "delivering it as a service" is what he deems the long-term goal.

Perrone said the company now employs three fulltimers and four contractors, with all but one right living here in Music City.
FOCUS: G Squared's Wireless Women are considering investors
G Squared Wireless is riding the wave of telecommunications spending by companies that realize they need more control over wireless costs that now account for a third of telecom expenditures.



Diane G. McDanielFounding Partners Diane Gentle McDaniel and Heather Gee-Thomas explain their firm exists to optimize customers' wireless spend, educate users on tech functionality, provide help-desk services and help introduce usage policies and usage monitoring. (Services here.)

The experienced duo, who both cut their teeth at Cingular, also reveal that "G Squared" is derived from the fact that their middle names both begin with 'G.'

Gee-Thomas explains that erstwhile Cingular client Bridgestone provided the impetus for forming G Squared. In response to a reporter's question, she

Heather Gee-Thomas wrote, "When I left Cingular, Bridgestone...asked me to come and do some contract work for them... This is where the idea to start our own Wireless Management Company was born. While I was working there I saw what a niche we could fill by providing support services. I even had the opportunity to learn from the client side about competitors that were already in the market place. A few months after, Diane and I began to provide onsite services as G Squared Wireless. The rest is history. Bridgestone was an unbelievable training ground for us..."

Now, after two years in operation, Nolensville-based G Squared is projecting profitability by fall. At that point, they say, the company is likely to invite investment capital, which would be used to enable the firm to pursue what McDaniel and Gee-Thomas see as rampant business opportunities.

Tennessee Bank & Trust Vice President Dave Mullendore, who is the TB&T loan officer who established G Squared's line of credit, told NONT recently he believes it'll soon be time for him and other G Squared believers to help open some doors to potential investors, without serving as a broker.

Mullendore says he believes the level of participation for individual investors will be "just north of Angel, probably." He stressed he believes ideal investors will be able and willing to help G Squared win new wireless-management business through the investors' personal contacts, thereby accelerating the company's growth. He said he has seen other companies achieve dramatic results through such executive networking.

Currently, Gee-Thomas and McDaniel each own 45 percent of the business, and an individual

PM Davis outside investor, whom they declined to identify, owns 10 percent.

G Squared's user base has grown from 5,000 after year one, to the current 13,500. Their aim is to reach 50,000 users, as rapidly as possible.

The business recently gained standing as a woman-owned business, through the IBM-sponsored National Women Business Owners Corporation's Woman Business Enterprise (WBE) certification program. The company also added Colorado transplant Chris Davis as project manager. Finally: Between them, the two executives have four children, ages 8 to 24.

CONNECTIONS
Web 2.0? iPhone? Bring it on! — Vanderbilt University Asst. Vice Chancellor ITS and Associate Chief Information Architect, Enterprise Infrastructure Matt Hall says "I'm ecstatic" about the advent of iPhones, even though they place yet another demand on the infrastructure he
VU's Matt Hall oversees for the main campus (i.e., excluding the VU Medical Center's system). Hall says anything that "pushes the power of computing" toward users and away from central IT organizations will be perceived as creating tremendous pressure on "traditional-thinking IT managers." Using "Web 2.0" as a convenient framework, Hall warns that IT professionals must continually adapt and upgrade their knowledge if they are to add sufficient value in organizations, otherwise, he believes, many IT pros will have only ITIL practice, plus contract and project management as career options. It's worth noting that VU has forged partnerships with such companies as Napster, Joost and Ruckus, and is an early adopter of such things as Google Scholar. (Meanwhile, Hall, age 38, says higher-ed must address pressure being generated by institutions' diminished power to charge campus users for long distance telecom charges. the University now has 31,000 network endpoints, up from about 27,000 endpoints three years ago.) Hall says 'Web 2.0' demands for speed and ubiquity are challenges from which U.S. must not shrink. Meanwhile, a New York Times piece (June 29) says Web 2.0 democratization is undermining culture, by fostering the electronic vanity press, by evoking the 'wisdom of the crowd' and undermining the meaning of 'intellectual property'.

Tennessee Regulatory Authority Director Eddie Roberson succeeded Sara Kyle as TRA chairman on July 1. TRA Director Don Jones testified June 21 before a U.S. Senate committee on callers' use of false caller ID data, release June 21.



Debi TateFCC Commissioner Deborah Taylor Tate of Tennessee is renominated for FCC term. White House release, June 20. FCC Commissioner Tate names attorney Moore (former legal counsel to Kentucky PSC) as her legal counsel, June 29.

Comcast says it'll make at least a partial payment in response to Metro Nashville lawsuit over $5.4 million in back taxes government says is due, Tennessean, June 21.

American Fiber Systems deploys Atrica's Carrier Ethernet Platform to support advanced Ethernet transport, release June 14.

Nashville and Knoxville are target markets for V Cast mobile news, weather, sports video services via Local Solutions Network partnership with Verizon Wireless, release June 21.

Memphis' Cellular South offers WirelessWallet for paying bills, Memphis Daily News, June 13.

Following acquisition of Xspedius, Time Warner Telecom announced June 28 it now offers Nashville access to its Metro Ethernet-based fiber-optic network. Xspedius acquisition, here.

XO Communications adds fixed broadband wireless in Nashville and other cities, Nash. Bus. Journ., July 11.

USDA grant brings high-speed Internet to southeastern Tennessee rural areas, Times Free Press, July 8. US Cellular exec Rooney argues for using Universal Service Fund moneys to help fund rural infrastructure, op-ed, Tennessean, July 17.

Cumberland County and EADS Secure Networks North America July 16 announced kickoff of IP-based, digital, trunked radio system for public-safety officers. Release July 16.

FCC's draft rules for impending auction of radio spectrum may strengthen Google's hand in broadband and suggests advantage for Net Neutrality. DJ via CNNMoney, July 10. Columnist

Net Neutral?says Google's push for Net Neutrality among wireless broadband providers reflects Google's vulnerability to 'utility' status, Wall St. Journ., July 18. AT&T seeks to rebut Google, CBROnline, July 13. WashingtonPost.com, July 13. FCC spectrum auction may be rigged to favor players who might fail to deliver, with Frontline Wireless cited as a suspect, Wall St. Journ., July 11.

AT&T reportedly has chosen Sun's Sun Fire X4600 servers and Sun modular arrays to deliver U-Verse IP Television services, withheld for now in Tennessee due to AT&T's insistence on statewide video-service franchising law reforms that failed in the General Assembly. IndianTelevision, July 14. Policy background: NashvillePost.com, May 24. AT&T scores with iPhone, Tennessean, July 1. RBOC leverages phone to accelerate wireless market share. AT&T joins Internet price cut, Tennessean, June 15.

NationLink and Fleet One partner to offer enhanced GPS service to all Fleet One customers, release July 6. Nash. Bus. Journ., July 2.


Tech quagmirememphisNetworx deal now in court with protests from competing bidders, Comm. Appeal, July 6. American Fiber Systems (AFS) is fighting the award to Colorado-based Communications Infrastructure Investments (CII), which was apparent highest bidder, but calculations are contested. Related editorial raises questions about American Fiber challenge to sale price, Comm. Appeal, July 7. Memphis City Council will insist on audit of MLGW's Networx, though action can't stop sale, Comm. Appeal, July 11. Two bidders competing with CII couldn't deliver the money, Comm. appeal, June 28. Earlier decision to sell reported June 12, Comm. Appeal. Networx backgrounder, Memphis Daily News, June 22. Controversy examined, June 27. Council wanted to slow the deal, Comm. Appeal, June 21.

SPOTLIGHT: Vaco is making inroads in Nashville IT

Vaco LLC, based in Brentwood, now has about 40 employees in Nashville and has about 700 consultants in its stable, about a third of whom are associated with the company's Vaco Technology division.

The parent company was founded as Vaco Resources five years ago by Jerry Bostelman; within two
Matt Simpson years it melded with Continuum Search, which had been founded by Brian Waller. Bostelman and Waller hold equity in Vaco LLC.

In addition to its Technology division, Vaco LLC divisions include Vaco Resources for high-end business consulting and a wide range of finance and accounting management and staffing services; Vaco Financial, for finance and accounting; and, Vaco Staffing for accounting and clerical functions.

Vaco Technology is currently working to fill roughly 100 technology slots for its clients, according to Matt Simpson, head of the technology division and an equity holder. Among the company's current tech customers are Corrections Corporation of America, AIM Healthcare, Ardent Health and HCA Physician Services.

Simpson said during a June 4 interview that while "there is a lot of talent here in town," finding the best people is always a challenge, especially in Nashville, which enjoys a myriad of staffing firms. Thus, Simpson says Vaco is "proactive and reactive" in developing and screening consultants.

Simpson says he finds that professionals who are active in such groups as PMI Networks and .Net, Oracle and other user groups are often among top candidates, because "they're the ones who take an interest in their profession," continually working to increase their knowledge base and to maintain a strong peer network.

In addition to telephone and in-person interviews, prospective Vaco tech consultants are subjected to ProveIt! certification testing, extensive reference checks and evaluation of interpersonal skills. Among certifications most sought-after by Vaco are Microsoft .Net and SQL database, CISSP and PMP.

Vaco regularly gathers kudos! For example, Bostelman was a regional winner in the 2007 annual Ernst & Young Entrepreneur of the Year competition. Also, Vaco was a Nashville Area Chamber of Commerce Future 50 Award winner in 2005 and 2006. In addition to its consultants — roughly 130 of whom are on projects in middle Tennessee — Vaco has about 150 employees in 17 company offices nationwide, including Nashville. Vaco's Brentwood-based IT manager is Conrad Macaso.

Prior to joining Vaco, 33-year-old Simpson had seven years experience with Accenture and IBM, as business analyst and client executive, respectively. In 1996-97, he completed both his bachelor's and master's in marketing- and mass communications-related fields, at the University of Tennessee.
INNOVATION
FedEx Institute of Technology at the University of Memphis named 36-year-old Shaye R. Mandle its new executive director. Mandle was previously an executive with Science Applications International Corp. (SAIC) reconnaissance and surveillance operation. He was selected from a
FIT's Mandlepool of nearly 80 applicants, including three finalists. Mandle earned his law degree at Duquesne University in 1997 and his bachelor's at Illinois Wesleyan University in 1993. Mandle began his career as a district director for former U.S. Rep. and House Speaker Dennis Hastert. Later, he was CEO for the tech- and economy-focused East-West Corporate Corridor Association (Chicago) and the Illinois Coalition for knowledge-based economic development. Partnerships between the Institute and private companies include those with FedEx, AutoZone, Cisco Systems, Steelcase and Methodist LeBonheur Healthcare. FIT release, June 28. Mandle bio. Memphis Daily News, July 3.

Tennessee-Kentucky science consortium vows to hang together, despite our site being deemed 'too rural' for Homeland Security's National Bio- and Agro-defense Lab, with no nearby concentrated academic-research infrastructure. AP via Knox. News Sentinel, July 12.


Thom MasonUT-Battelle announced the selection of Dr. Thom Mason, 42, as Director of Oak Ridge National Laboratory. He began the role July 1, after six years as associate director of the Spallation Neutron Source. Release May 28. Munger column on Mason, Knox. News Sentinel, here. Oak Ridge Spallation Neutron Source attracting scientists worldover, Knox. Bus. Journ., May 21.

Tennessee Technology Development Corporation is interviewing candidates for the post of President and CEO of TTDC Innovation Tennessee, according to Chairman Dan Marcum and recruiter Frank Parson. The search is being overseen by the Center for Nonprofit Management.

The University of Tennessee named Fenwick of Virginia Tech as new vice chancellor for research. UT release, June 19.

Memphis seeks $61 million from business community to pursue Memphis Tomorrow economic-development strategy during next five years, Comm. Appeal, July 17.

Budding companies and UT scientists with an innovation headed for market will lease space through UT's Research Foundation and receive assistance from UT's College of Business Administration and Technology 2020's Center for Entrepreneurial Growth, a private-public partnership in Oak Ridge. Knox. News Sentinel, June 20. UTK release March 27.



Min KaoGPS tech entrepreneur Min Kao of Garmin Ltd. donates $17.5 million to his alma mater to build engineering building, Knox. News Sentinel, May 15. While UT Engineering ponders fate of 100-year-old Estabrook facility, planned construction of the Min Kao Electrical and Computer Electrical Engineering Building and the Joint Institute of Advanced Materials building at UT's budding Cherokee Campus are expected to give the school higher national visibility. Knox. News Sentinel, July 10.

Cool Springs Life Sciences Center adds building, attracts BioMimetic manufacturing operation, Nash. Bus. Journ., p. 1, May 25. Meanwhile, BioMimetic Therapeutics executives have created BioTN Foundation to support application-based learning opportunities for K-12 students, in order to improve the Tennessee workforce. Lead exec Leslie Wisner-Lynch also participates in efforts to align Tennessee k-12 curricula with the more rigorous American Diploma Project. Nash. Bus. Journ., July 13.

Oak Ridge NL delegation's trip to India could produce new partnerships in computational sciences, Knox. Bus. Journ., June 18.

Vanderbilt and Fisk students launch rockets in NASA competition, Tennessean, June 18.

iD Tech computer camps at universities like Vanderbilt, Emory, Columbia, Brown, Stanford and UCLA teach 7- to 14-year-olds fundamentals of video game, digital movie, robot and Web page creation. Tennessean, May 16.

Laptop Institute at private coed elementary-middle Lausanne College School in Shelby County draws registrants from 14 nations and 37 states, Comm. Appeal, July 17.

U.S. Rep. Zach Wamp warned future funding Enterprise Center programs is uncertain due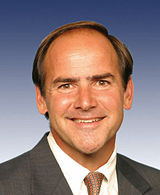 Rep. Wamp to a change in the way Congress is earmarking money for projects. Times Free Press, June 12. Chattanooga's Enterprise South business park will be home to new Center for Advanced Manufacturing, training workers in 15 counties, Chattanoogan.com, July 5. Center hires Schaerer as first tech-transfer director, Times Free Press, May 17. Center Chairman Ferguson says time is right for mag-lev train, Chattanoogan.com, May 23.

Middle Teen. State Univ. announced June 29 a million-dollar upgrade for high-definition TV better prepare MTSU communications graduates. Sony and Landmark were among donors. Released June 13.

American Sentinel University Online college adds degree in health care; also offers Health IT management degree,, Tennessean, May 16. On June 9, American Sentinel conducted an unusual on-site commencement ceremony for recent graduates, at Scarritt-Bennett Center near Vanderbilt University.

Sen. Alexander: America holds 'secret weapons' in brainpower advantage, Times News, May 29. Sen. Alexander seeks to halt federal plans to press universities for higher educational performance, Times Free Press, July 6.

Wireless infrastructure is key to K-12 educational performance system for classrooms, but impact on learning is uncertain, Comm. Appeal, May 24.

Rogersville City School first in state to provide students with own computer, Kingsport Times-News, May 13.

MTSU Instructional Technology Support Center supports distance learning, Murf. Post, May 13.

University of Tennessee adopts Force10 Networks switch for supercomputer cluster to analyze data from CERN (Geneva) Large Hadron Collider, release June 18.

Four top Memphis science students were finalists at the Intel International Science & Engineering Fair (ISEF) in Albuquerque. Comm. Appeal, May 18.

Cumberland Emerging Technologies' life sciences incubator may get a boost following Cumberland Pharmaceuticals Inc.'s IPO. Nash. Bus. Journ., May 14.

Economic and Community Development gave Cumberland County a $15K grant to help create a business incubator. Cross. Chron., June 7.

Automotive Research Alliance formed, Knox. News Sentinel, May 16.

Oak Ridge NL won six R&D 100 Awards from R&D Magazine, release July 2. A knowledge-discovery engine is one of the technologies that attracted attention.

Oak Ridge National Laboratory's (ORNL's) Cray XT4 supercomputer, Jaguar, is now the second fastest system in the world, according to a semiannual list of the world's fastest computers. Release June 27. Knox. News Sentinel, here.

Space Camp Hall of Fame inducts Cross Plains' Stubblefield, who works for NASA's Houston center and who made her first trip to Space Camp at age 9. Tennessean, June 13.

InMotion institute gains donated DePuy microscopy equipment, Comm. Appeal, May 23. Memphis Daily News, May 30.

Prospects seem plentiful, as Vanderbilt searches for chancellor to succeed Gee, NashvillePost.com, July 12. Provost Nick Zeppos has been named interim chancellor.

Oak Ridge NL supercomputer project director Buddy Bland discusses challenges of computing, as "peta" and "exa" milestones approach, HPCwire, July 13 edition.

Battelle chief Wadsworth considers the future of national laboratories, amid international competition, Knox. News Sentinel, July 1. Alex Fischer promoted to Battelle - Knox. News Sentinel, July 3.

Update on more realistic human robotic arm being developed by Goldfarb at Vanderbilt Engineering, here. Earlier piece here.

Metro's "Big Picture" school integrates workplace internships, Tennessean, July 4. Editorials on the subject, July 13, here.

Williamson County schools will pilot an offering of online courses for select high-school students. First courses will include advanced placement, macroeconomics and Japanese. July 8, Tennessean.

Tennessee Governors Schools, including Cookeville's School for IT Leadership, are still going strong, after renewed attention under Gov. Bredesen, Tri-Cities, July 6, here.

U.S. Department of Energy Office of Scientific and Technical Information recently partnered with Internet Archive to ensure uninterrupted access to more than 1 million online research papers from the E-print Network, OakRidger.com, July 11.

Robotics camp for high-schoolers at Lipscomb University grew out of an Eagle Scout project, Tennessean, July 12.

At Oak Ridge, student-made LEGO robots performed groundbreaking honors for a $19.7 million national Center for Science Education that will reshape the Oak Ridge Associated Universities' campus. Knox. News Sentinel, July 10.

Chris Kemper has been named director of operations for the Computing and Computational Sciences Directorate at Oak Ridge National Laboratory. He joined ORNL after 18 years at Los Alamos NL. Knox. News Sentinel, July 10.

Hamilton County earned a leadership role in developing courses for e4TN Virtual School offerings statewide, Times Free Press, July 1.
GOVERNMENT
State of Tennessee's 20-year-old data center is reportedly subsiding at its current location; state OIR has solicited information from potential contractors who would migrate current resources to two new data centers. Times Free Press, July 1. AP via Knox. News, July 3. Reports say state plans to spend $68 million for new facilities during next three years. Related, Computerworld, July 11.

Virtual Battle Command Training Center will be constructed to benefit Ft. Campbell soldiers, Tennessean, June 12. U.S. Air Force is considering Arnold Air Force Base (Tullhoma) as one of three possible sites for Common Battlefield Airmen Training mission. WPLN NPR, July 11. Program will provide airmen more training in combat small arms firing, basics of land navigation, small unit tactics and combative skills.

Consultants ATI Telemanagement report rips City of Franklin's IT department for organization, responsiveness, spending on Hansen Information Technologies' softwareand services; IT director reportedly Banner did not return Tennessean calls, Tennessean, May 17. City of Franklin IT unit took some his in performance audit delivered in May 2007, pdf here.

Comment: Metro Police say MySpace may facilitate communications among members of local Kurdish Pride Gang, City Paper, July 9.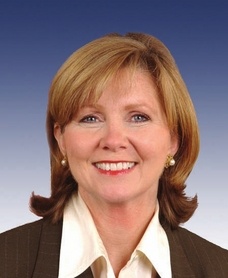 Rep. BlackburnU.S. Rep. Marsha Blackburn, R-Tenn., is reaching out to the "blog community" as part of her constituent relations, Comm. Appeal, June 28. Rep. Blackburn's Town forum with songrwriters leads to assurances that congress is addressing income lost to illegal downloading, Tennessean, June 10. Conferees agree that education against downloading must start early among youth.

Tennessee ranks high for Internet-borne crime, Times Free Press, July 2.

State Comptroller Morgan's office issues report decrying state employees' participating in online auctions using state time and materiel, Tennessean, July 11. AP in OakRidger.com, July 12.

Metro's online auctioneering nets $4 million-plus, Nash. Bus. Journ., July 6.

MySpace reached an agreement with a group of attorneys general to release data about registered sex offenders using its popular social-networking site, Wall St. Journ., May 22.

CIBER Inc. gets $5 Million IT services contract extension from Nashville Electric Service (NES), release July 16.

Michigan-based Thomson Gale won the state's Tennessee Electronic Library contract, RFP 305.04-007. Beginning Oct. 1, Thomson will provide databases with publications for academic, educational and business users. Related, Blount County Daily Times, March 11.

The State intends to release yet this month an RFP for creation of a Statewide Automated Child Welfare Information System (SACWIS).

State seeks RFPs for Health Planning Decision Support System and Services, due Aug. 17. Preproposal conference is July 19.

State of Tennessee Treasury IT Assessment RFP 309.01-108, deadline July 23.

State RFP for IT research and advisory services, proposals due July 24.

Tennessee AG Cooper announced terms of states' settlement with AOL regarding systematic resistance to customers' attempts to terminate subscriptions, July 11 release. Related, ConsumerAffairs.com, July 11. City Paper, July 12.Tennessean, July 12. Nash. Bus. Journ., July 16. Separately, Washington Post reported investors hurt by AOL accounting fraud will get some funds back, Wash. Post, July 11.

Nashville Night Court to go live on the Internet; some attorneys worry about affect on potential jurors and about fall-out when someone is actually innocent, Tennessean, July 16. Columnist Kerr sees potential educational value in service, Tennessean, July 17.

Power and politics get in the way of more economical consolidation of smaller 911 operations, Knox. News Sentinel, July 1. Hamilton County 911 board okays tech hires, June 21.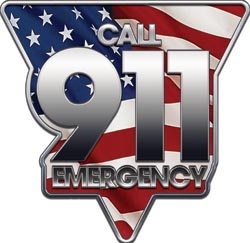 Hamilton County 911 upgrade, Times Free Press, May 31. Investigation raises questions about 911 services for cellphone users, Knox. News Sentinel, July 15. Related story, July 15. Related VOIP story, July 15. Comparing Tennessee 9-1-1 funding with programs in other states, Knox. News Sentinel, July 18. Tennessee has in the past six years paid the cellular more than $100 million for 9-1-1 cost recovery. State plans to use VOIP to support 911 operations, Knox. News Sentinel, July 18.

Knoxville-based Cadre5 LLC's advanced alerting system has been adopted by the Pentagon Force Protection Agency (PFPA), according to a Cadre5 release.

Rep. Wamp reportedly asks whether national agencies are using terror threats to mask excessive spending and waste, Knox. News Sentinel, July 10. U.S. Rep. Wamp forms Congressional Caucus on Robotics, Chattanoogan.com, June 19.

FBI's new terrorist-profiling STAR software advances, Wash. Post, July 11. Consumer Affairs, July 11.

U.S. Rep. Gordon supports anti-spyware bills, release, May 22.

The Montgomery County Emergency Communication District will receive $234,000 from the Tennessee Emergency Communications Board to ensure they can balance the budget. After a unanimous decision to do so, the board created an operational funding program and is disbursing a total of $14 million to the state's 100 emergency communication districts. Leaf Chron., June 30.

Digital billboards may be more common under new Tennessee law, Tennessean, May 13. Memphis officials worry about distractions, Comm. Appeal, May 28. Memphis City council deals with digital signage issues, Memphis Daily News, June 15.

City of Franklin's fire, police and city workers may now use digital radio system, Tennessean, July 4. Beyond Franklin, however, Williamson County lags Davidson County in developing similar system.

Clarksville Police cite desperate need to switch from tape-based to digital recording system, Tennessean, June 3.

Homeland Security grant will put electronic eyes on Tennessee River, May 15, Times Free Press.

Software glitch disrupts digital-cameras' traffic surveillance in Clarksville, Tennessean, May 17.

New software could anticipate surges in hurricane intensity, SHNS via Knox. News Sentinel, May 21.

Internet access for U.S. military in Iraq and their families is the spotlight, Times Free Press, May 22.

Marie E. Holyfield, CMS, computer systems technician GIS for the Shelby County Assessor of Property Office, was awarded the Cadastral Mapping Specialist (CMS) designation by the International Association of Assessing Officers. Comm. Appeal, July 17.

Update on surprising relationship between Microsoft and U.S. Justice Department, in which Justice is said to be often defending MS at home and abroad, NY Times, June 9. Google presses for continued Justice oversight of MS, Knox. News Sentinel, June 27.

Interns are using GIS/GPS to map Brentwood infrastructure to support city operations, Tennessean, June 14.

In Oregon, an example of local technology alliance combining talents to sell technologies to school systems, NY Times, June 21.

Role of Knox county Ethics Commission debate, Knox. News Sentinel online, July 16.

Fog warning system upgrades should be completed this year, Cleveland Daily Banner, July 7.

Identity theft: Federal Court in Nashville sentences Michigander Schwartz to five years in federal pen and two years supervised release, AP via Knox News Sentinel, July 10. Earlier DOJ release here.

Technologies are transforming Bradley County fire, police, rescue and other government operations, Times Free Press, July 12.

Homeland Security: Oak Ridge NL is part of the team that developed software and systems for biological warning and incident characterization. Background here.

TBI unveils new sex offender mapping system, Bristol Herald-Courier, July 2.

Chattanooga Housing Authority is creating computer labs in its communities, Times Free Press, July 16.
EAST & WEST
Following the shift of former Chairman and CEO Jim Phillips to a vice-chairman's role

Jim Phillips focused on sales, Luminetx Corp. announced layoffs of about a third of its complement. Comm. Appeal, July 3. Phillips' shift is believed in some quarters to have resulted from an investor's complaints regarding Luminetx's financial results. Right or wrong, questions about Phillips' spending habits have arisen, as they did earlier in the context of the demise of Ipix Corp. Comm. Appeal, June 10.

Knoxville-based PIPS Technology for global license-plate recognition moved into a new corporate headquarters, release July 16.

Not quite ubiquity: Roundup of buzz around midTenn Wi-Fi hotspots, Tennessean, July 6. Chattanooga wireless network expands, Times Free Press, June 6.

First Aviation Services, parent of Memphis-based Aerospace Products International, is voluntarily delisted from NASDAQ, Memphis Bus. Journ., July 5.

Bessemer, Ala., Business Incubator is full for first time in 11 years, Birm. Bus. Journ., June 29.

Sensor-savvy Cadre5 in Knoxville has more software-development and other business than it can handle with current staff, BusinessTN, June 2007.

Mesa Associates' (based in Madison, Ala.) software developed in Chattanooga runs wind farm controls, Times Free Press, June 2.

Cordova-based Inventory Locator Service and Partsbase litigation nets for ILS - Memphis Bus. Journ., June 13. ILS announced June 19 that Aviation Week will integrate ILS search-engine capabilities into its website.

Remotec, Clinton, Tenn. maker of hazardous-duty robots, says the post-9/11 business surge has ebbed, leading it to layoff 35 of its 137 employees. Knox. News Sentinel, June 14.

Impulsys Corp. and Trio Web Consulting were among winners of FedEx Institute Business Plan Competition. Impulsys took top prize for a business centered around using wireless texting to order restaurant food. Commercial Appeal, May 14. FedEx release May 21.

Knoxville's RIVR Interactive Media is benefiting from resurgence of web-incubation opportunities, NY Times, May 21. RIVR launched its first spinoff site, Needled.com, in May, for tattoo enthusiasts. Needled.com launch is being led by Terry Hummel, a former Whittle Communications executive, according to Knox. Bus. Journ., May 21.

Quanta Manufacturing Nashville — serving the world's top-10 IT companies — now employs about 250 at La Vergne manufacturing site. In 2003, Quanta projected eventually employing 500.

Actuant acquires Munford, Tenn.-based BH Electronics, release July 2. Company makes dashboard systems. Comm. Appeal, July 4.

Internap treats its Knoxville division — the former Eonstreams, which Internap acquired — as a standalone business, Knox. Bus. Journ., May 21.

The fate of BlueWave Consulting in Memphis depends on software reputation of channel partner SAP, Memphis Bus. Journ., July 13.

At Aries Technology Group: Fetterolf joins as VP-support services, from IT director with Coinstar E-Payment Services. Slagle and Mark Boyd have joined the company as senior support engineers. Boyd was previously the tactical planner and raw materials coordinator at Woodstream Corp.'s Fi-Shock division in Knoxville. Mike Boyd has been named a senior software architect. He was previously a senior principal consultant with Adjoined Consulting in New York. Knox. Bus. Journal, July 16.

Memphis-based Asentinel and TnT Expense Management, both telecom expense management providers, announced a referral partnership. Asentinel's Asentinel 5.0 helps companies telecom expenses; TnT Expense Management is a managed-services vendor. Release July 9. Asentinel named Hilden VP-affiliate channel sales, Comm. Appeal, May 24.

Knoxville-based Courthouse Retrieval System (CRSdata.com) property database now serves more than 2,000 corporations, background here.

MODUS Metrology becomes second tenant in Horizon high-tech industrial park, Knox. News Sentinel, May 25.

Memphis AgriCenter is described as a natural center for biotechnology, Comm. Appeal, May 25.

Memphis-based Fred's Inc. announced it will use Information Resources Inc.'s Apollo space-planning software, Memphis Daily News, June 8.

Arthur Rosario has been named network administrator and Brian Berretta has been promoted to coordinator of infrastructure technology at Lausanne Collegiate School. Comm. Appeal, July 14.

Memphis-based ProTec Professional Technologies Inc. is growing with fiber-installation contracts, Memphis Bus. Journ., July 13.

Boeing begins layoff notices to shutdown precision manufacturing at Oak Ridge after 25 years operations, Knox. News Sentinel, June 28. State and local officials trying to salvage jobs with incentives for USEC and BWX Technologies, OakRidger.com, June 29.

Cybermissionaries seek converts to Christianity, Tennessean, May 13.

Michelle Siapuatco was hired as information technology systems coordinator at Signet, Inc., a comprehensive outsource provider of logo merchandise, apparel and related services. Comm. Appeal, May 18.

FedEx supply chain executive pushes Memphis aerotropolis economic strategy, Comm. Appeal, May 15.

David McAllister has been named president of IDentiTRAK Technologies, the RFID/Warehouse Management division of Consolidated Products Inc. Patel has joined the company as a software developer, where he will focus on development of the company's RFID software systems. Wayne Ward has joined Consolidated Products as quality systems manager. Knox. Bus. Journ., June 18. IdentiTrak promoted Ben Boney to director-software services, Knox. Bus. Journ., July 16.

Jeremy Roberts joined Diamond Systems as a senior software developer, Knox. Bus. Journ., July 16.

Community partnership conduct computer recycling event in Shelby County, Comm. Appeal, June 3.

Cricket cellphones speed traffic and operations of fast-food eatery, Murf. Post, May 27.

Memphis-based Tru-Green Companies (Service Master Co. unit) will continue IT spending, Wall St. Journ., May 29. Security, network upgrades, server consolidation, and software deployment are among priorities.

Local universities plan to issue crisis alerts via cellphone text messages, Tennessean, July 10. Related, WKRN re MTSU plans, July 11.

Infrared devices will manage traffic signals to speed firefighters through Chattanooga intersections, Times Free Press, July 9.

ExxonMobil gives $20K to support science, math education in Memphis Schools, Comm. Appeal, July 6.

RESOURCES
Nashville attracted Bank of New York's data center after 9/11, but now Pennsylvania's $40 million "Wall Street West" initiative is designed to link Manhattan and backup resources, release June 7.

Music: Web music programmers, SoundExchange and others continue this week negotiating for royalties and reporting agreements that will allow webcasters to thrive, AP via Tennessean, July 17. Royalties reprieve being sought, NYT, July 14.

Echomusic's Mark Montgomery was named Entrepreneur of the Year in "Best of Business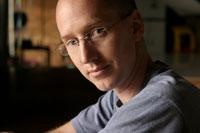 Montgomery Awards" hosted by Nash. Bus. Journ. Hometownquotes.com insurance-shopping portal is winner of 2007 Best in Business Award (1-25 FTE) from Nash. Bus. Journ., p. 5A, May 20. (Other 1-25 finalists were Cabedge.com LLC; CentreSource Inc.; NationLink Wireless; Praxis Communications. Cybera Inc. was a finalist in the 26 100 FTE category. American Cellular was among finalists in 101-500 FTE category. These stories not on NBJ website.

PassAlong Networks and Orb Networks announce partnership to create seamless anywhere-anytime ecosystem for search and play of media on multiple devices in virtually any format, release May 24. Earlier background on CEO Dave Jaworski, here. On June 13, the company announced access to EMI Music's entire digital catalog.

What do Columbia, Vanderbilt, Duke, Howard and UCLA have in common? Apparently, leaders in Congress think that they aren't expelling enough students for illegally swapping music and movies. The story was published in newspapers and Web sites across the country. AP via Wash. Post, June 5.

Country Music Television trims staff, retools for digital age, Nash. Bus. Journ., June 1.

Warner Music Group Corp., the recording home of Madonna and Metallica, agreed to let La La Media Inc. provide Internet access to Warner's artists and songs. Lala.com visitors also will be able to use the Web site to store tracks from their iPod digital players, share tunes with others and buy music from Apple Inc.'s iTunes Music Store. Bloomberg, via Tennessean, June 6.

High-Definition quality and lower prices boost flat-screen TV sales, Tennessean, June 11.

Download: More Univ. of Tenn. students sued, Knox. News Sentinel, June 15. Tennessean, June 14. Congress has authority to criminalize bootleg recordings, AP via Tennessean, June 14.

UT plans to furnish Music industry with names, but has notified students and those students have option of fighting the matter legally, Knox. News Sentinel, May 15. Followup, June 12.

EMI Paul McCartney catalog online, Bloomberg via Tennessean, May 15.

Lightspeed Audio Labs launched music-based social-networking site, release June 5.

Gov. Bredesen tells business leaders Tennessee public schools are not preparing the majority of high school graduates for work or college. Knox. News Sentinel, here. Targeting work force skills, Times Free-Press, June 26. Op-Eds regarding development of middle Tennessee workforce for high-tech jobs, Tennessean, June 1. Nashville Technology Council steps-up efforts to help employers find needed IT talent, p. 6, Nash. Bus. Journ., June 8. MTSU outreach and internship efforts aid industry, Nash. Bus. Journ., June 15.


Kelly FreyBaker Donelson attorney Kelly Frey has published "Frey on Technology Transactions: Tennessee Forms and Practice Manual" (Data Trace), covering technology transactions and intellectual property law in Tennessee.

During Vanderbilt conclave, American Syphony Orchestra League spawns unprecedented blogging, release June 19. Sample blogging here.

AT&T business continuity study ranks Memphis area CIOs are among best prepared, Memphis Bus. Journ., May 25.

Sock-Puppeting: Executives who resort to false identities to praise or criticism anonymously online may face consequences, NY Times, July 16.

Geekapalooza: Nerds are actually socializing with each other more than ever, or so it seems, Washington Post, July 15.

Social networking is a major focus for media and technology execs gathered at Sun Valley, RedOrbit.com, July 10.

More companies are looking at Service Oriented Architecture (SOA) for lower development cost and speed to market, Wall St. Journal, July 17.

Even risk-averse companies are adopting software-as-service, Wall St. Journ., May 15.

Editorial and op-eds about Internet and privacy concerns stemming partly from capabilities of Google, Tennessean, June 18. Related: Matt Hall, Vanderbilt AVC-ITS, addresses security savviness, June 18. Also, MTSU Journalism Prof. Kimbrell discusses concerns re increasing threats to privacy arising from 'Information Sweep', June 18.

Google rolls-out new pricing on integrating its search engine into corporate sites, InformationWeek, July 17.

On 20th anniverary of Powerpoint, creators ponder criticism that it elevates format over content, Wall St. Journ., June 20.

Intel joins One Laptop Per Child coalition that seeks to provide computers to kids in developing lands, NY Times, July 14.

GPS-driven mapping technology for motorists has a hard time staying current with many route changes in middle Tennessee, Tennessean, June 30.

Service Corps of Retired Executives (SCORE) offers online training for small-business owners regarding technologies and e-commerce, site here.

Intel General Counsel Sewell reflects on patent-law reform, Wall St. Journ., July 12. He says patent-law reform is needed to reduce number of bad patents and establish better system for calculating damages.

Retailers on Track to Spend Over $120 Billion on IT and Communications Technologies in 2007, According to Franklin-based IHL Consulting Group, release May 30.

Scripps Networks announced July 9 it signed-on with TNS Media Research for Advanced Digital Audience Measurement Services. Release said "TNS Media Research data map closely to the Nielsen National People Meter data, indicating that lessons learned from the TNS data can be applied more widely...Scripps Networks has determined that the TNS Media Research data map closely to the Nielsen National People Meter data, indicating that lessons learned from the TNS data can be applied more widely. " Release July 9.

CALENDAR
(July 19) East TN HIMSS Business Mixer with THIMA, THFMA, THIMA AND IVHIN, 5:30 p.m. Knoxville, Calhoun's Restaurant, details here.

(July 25) Innovation Valley Tech Council luncheon, "Litigation goes electronic," Chuck Young, Kramer Rayson LLP, info: (865) 220-2020.

(July 20) ISSA Mid-Tenn. Chapter luncheon program on "Information Security and Privacy Legal Update: The Continued Convergence of Technology and Law." Speaker Attorney Betty Steele, CISSP, JD, of Baker Donelson. Details here.

(Aug 2) NTC Tech Roundtable. IT Governance. Details here.

(Aug. 23) InfraGard General Meeting - NIST Workshop. Details.

(Sept. 6) Nashville Emerging Leaders Awards dinner, details here.

(Sept. 20) InfoSec '07 ISSA-Nashville Technology Council. Nashville Convention Center. Details here.

(Oct. 2) CIO Golf Outing, TN HIMMS Vanderbilt Legends Club. Details TBA.

(Oct. 4) NTC Tech Roundtable. PCI Standards. Details here.

(Oct. 7-10) Society for Information Management (SIM) SIMposium 07 will be in Memphis; speakers include CIOs of FedEx, AutoZone, Harrah's, details here.

(Nov. 1) NTC-WiTT Joint Event, details TBA. Details here.

(Dec. TBA) NTC Tech Roundtable holiday party. Details here.
2008

* (May 8 Tentative) TN HIMSS 2008 SUMMIT.