♦ NASHVILLE POST COMPANY welcomes feedback and ideas from readers. Topics you'd like? Comments on format, frequency or other matters? Please write today. Cheers, Milt Capps, NONT Editor


UPFRONT Mayor's race...DRS intelligence software...President resists America Compete funding...HealthStream coup...Finagle.com to investors...InfoSec...AT&T TN's investment plan...Dolphini+TLW... more
VENTURE NASHVILLE HC Ventures...21e vamping off-stage...Goldleaf, PassAlong...Angels and VCs in deals...Juris, Avondale, Comdata... more
HEALTHCARE VU Med Center IT, change:healthcare, Passport, Emdeon, ConnectivHealth, Healthways, Luminetx, HMS, nTelegant, IT vendor certification... more
PARTNERS Nashville Technology Council updates...Zycron's Freeman...Rankings...startups...leader profiles...hires and movings-on..ISDN-Net, HMS, Network Link, Edison, CyberAngel, Merasys... more
CONNECTIONS Verizon's big move...NationLink...Connected Tennessee...Clearwire entry...Networx and Chattanooga EPB...TRA and AT&T...Net Neutrality...Muni Wi-Fi... more
INNOVATION Will Gov. Bredesen intervene in UT System conflicts? Plus, funding for innovation, research...'Mind to Marketplace' tech-commercialization initiative in Mid-Tenn... more
GOVERNMENT New state CIO convenes meeting on security...More computer-recycling legislation!?...update government RFPs...tech adoptions and IS shakeups... more
EAST & WEST Tech relocation...USEC, Morgan Keegan, Scottrade...executive IT and ops appointments... more
RESOURCES Dell-in-Tennessee under scrutiny? Gateway sells unit...Barcamp...telco spying...patent reform...music downloading...online royalties more
CALENDAR Technology events and opportunities throughout Tennessee and beyond. more
UPFRONT
Metro Nashville mayoral candidates Bob Clement and Karl Dean, at NONT's request, reviewed the August 2006 recommendations of Metro Council's telecommunications innovation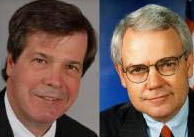 Dean, Clement task force. Both camps said they view the recommendations favorably, but that broadband, generally, will take lower priority than Education and Safety, key campaign issues for both. Both men indicated support for business as prime- mover in improving local infrastructure. In their replies, neither candidate touched on task force recommendations related to Metro building-out its own telecom infrastructure, the creation of a chief technology officer position or incentives that might accelerate broadband development. Related NashvillePost.com report. Meanwhile, someone needs to update this Wikipedia site.


President signs,
with misgivingsSmiling, but perhaps through gritted teeth, President George Bush signed into law the America Competes Act pushed by Rep. Bart Gordon, Sen. Lamar Alexander and their colleagues. (Ref: S. 761 and HR 2272.) President Bush's statement at the signing indicated he will resist full funding of implementation of the law, saying that the legislation awards too much money to duplicative programs, and that he'll try to force funding of his own priorities.

Speaking to analysts in Charleston, S.C., Aug. 20, HealthStream CEO Bobby Frist didn't identify the competitor he said HealthStream had succeeded at Catholic Health Initiative, but a source subsequently told NONT that the competitor was

Frist California-based Saba Software Inc., which has revenue more than twice that of HealthStream. (Our non-HealthStream source says Saba failed in the CHI implementation. HealthStream was then chosen to pick up the ball.) Stressing the company's current domestic- and healthcare-only focus, Frist said of healthcare, "We think that we have a real channel here that we want to own," before considering other markets. He also made clear the company is not quite out of the woods in migrating all users to a new learning platform, an effort that has taken its toll. At least one major customer remains to be migrated. Frist said he believes the company will reach as much as $45 million in revenue this year. The key challenge going forward? Scaling-up and leveraging its purchase of the Jackson Organization consultancy to improve margins. Recent quarterly report.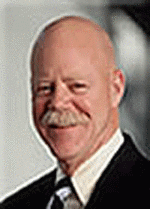 Cisco's GraySept. 20 - The 6th Annual InfoSec Nashville Security Conference convenes at Nashville Convention Center, with hundreds already registered. Confirmed speakers include Cisco's Patrick Gray, BMI's Craig Zimberg, DRA's Andy Purdy. Details and registration here.

Digital Reasoning Systems today announced DRS Geotagging software used by intelligence agencies for commercial uses, release Sept. 11. On July 31 the U.S. Patent and Trademark Office issued DRS a patent titled, "Knowledge Discovery Agent System and Method." DRS aims to provide a new generation of machine-based natural human language applications. Release July 31. NashvillePost.com, July 31.

The reconstituted Tennessee Technology Development Corporation is expected to field a representative to speak during Thursday's session of the Governor's Economic Development Conference, details here. Eric Cromwell was recently named president of TTDC and the board fleshed-out, NashvillePost.com, Aug. 24.

Nashville's Finagle.com, founded by 35-year-old David Repas, is the only Nashville firm
Repas presenting to investors gathered for the Tennessee Valley Venture Forum, Sept. 26-27, at Knoxville. Repas recently told NONT he's looking for $1.5 million in this round for Finagle, which provides a platform and application enabling publishers to sell premium branded content to readers. Earlier, Repas launched development and design company Sprout LLC, still in operation. Repas sold his earlier creation, CountrySong.com, to Gaylord in 1999, then joined that company's digital division to develop streaming media. See 2007 TVVF presenters here.

AT&T Tennessee's new President Morton 's says AT&T will invest at least $250 million in state to deploy U-verse, if General Assembly passes franchise reform, NashvillePost.com, Sept.6. AT&T names Morton to succeed Dickens, NashvillePost.com, Sept. 4. CEO Dickens retires, NashvillePost.com, Aug. 8. How AT&T plans to conquer the U-verse, MultichannelNews.com, July 23. AT&T recently announced its three-year investment in Tennessee has been approximately $400 million, including more than $13 million in improving Tennessee's wireless network in 2006. During the same year, AT&T launched broadband 3G for Nashville, Knoxville, Memphis.

Dolphini Networks and TLW Custom IT Services strike-up alliance, according to respective CEOs

Stephenson Michael Krause and Lora Stephenson, release Aug. 31. Meanwhile, Dolphini's 'Meet Me Room' allows carriers to connect; CEO says he plans to acquire data centers. Nash.Bus. Journ., Aug. 27. Tenn., Sept. 4. Nash. Bus. Journ., Sept. 4. Krause opts for Predators sponsorship, NashvillePost.com, Sept. 8.

FOOTNOTE IN HISTORY: Homeland Security Secretary Michael Chertoff addressed Congress as the 6th Anniversary of 9/11 approached. The text of his remarks is here. More information on DHS is here.


VENTURE NASHVILLE
"Funding Early Stage Ventures" is the focus of Nashville Capital Network's program with Leadership Healthcare, Sept. 18, 5:30 p.m. Averbuch Auditorium, Owen Graduate School of Management, Vanderbilt. Moderator: Michael Lalor, Tatum LLC; Panelists Matt Burnstein, Waller Lansden Dortch & Davis; Townes Duncan, Solidus Co.; Brian Fox, Capital Confirmation; Tim Richardson, Enliven LLC; Casey West, SSM Partners. Seating limited, no charge, no reservations.

Health M&A and Corporate Development Conference, Sept. 24-25, at Loews Vanderbilt
HCA's Bovender Hotel. SRI/ALM event includes such speakers as HCA's Bovender, Nashville HCC's Gallivan, Brentwood Capital's Wylly, Avondale's Crabb, Passport's Lackey, VUMC's Stead and many others. Details.

21e The Network Inc., based in Cummins Station has been talking about hitting it big for years. In mid-August, Founder & CEO Rick Davis told us that during the Sept. 14-21 timeframe, he promises 21e will reveal it has softly integrated its video-on-demand and e-commerce platform into the arsenal of a substantial media player he wouldn't yet identify -- one with 15 million viewer households and 60 "affiliates," presumably broadcast outlets. As for that content-acquisition partnership that 21e touted 15 months ago -- before it produced any value, Davis had moved on to thinking about providing a platform to enable big-brand media to integrate their streaming programming and online sales in one place, under a single brand.



Goldleaf's BoggsGoldleaf Financial Solutions' sluggish performance and prospects for growth and acquisitions, Nash. Bus. Journ., p. 25, Sept. 7. Polchin succeeds Craighead as CFO at Goldleaf Financial Solutions (NASDAQ: GFSI), Aug. 28. Related, Goldleaf stock slump, NashvillePost.com, Aug. 16. Earnings release, Aug. 13. Series of customer product adoptions announced, releases here. CEO Lynn Boggs told NONT Aug. 21 that the company (formerly Private Business Inc.) is in serious talks with several possible acquisitions candidates. The company's CTO is Matt Pribus. Prior to joining Goldleaf from Captiva, Pribus was with Fidelity National Financial (formerly Intercept) and WesBanco Bank. He has a bachelor's in business from West Liberty (W. Va.) State College.

Music-distribution developer PassAlong Networks announced the addition of video content to its catalog, Aug. 7. The parent also spun-off Speakerheart, for independent musicians and their fans. Release Aug. 15.

Franklin-based, Clayton-backed ProfitPoint, the gift and loyalty card provider, said Aug. 15 it acquired an undisclosed competitor, and the deal should propell the company to $10 million in annual revenue, with about 35 employees.

Venture capital firm Clayton Associates will close fund raising on its $40 million fourth fund this month and will invest in two more companies by the end of the year. Clayton has made six investments totaling about $7 million. Nash.Bus. Journ., Aug. 27.

The sale of Brentwood-based Juris Inc. to Lexis-Nexis, which we reported earlier, is welcomed by one law-firm user, Memphis Daily News, July 26.

Dell Inc.'s corporate acquisitions, accounting woes, other activity are reflected here.

Franklin-based MyOutdoorTV.com has attracted capital from Voyent, Claritas and others and is leveraging content produced by the State of Tennessee, NashvillePost.com
Sumner Angel investors support Middle Tennessee's Universal Robotics and Pathfinder Therapeutics, NashvillePost.com, Aug. 2. Tennessean, Aug. 10.

Chattanooga-based Unum, formerly UnumProvident, launched a new benefits and services platform, Aug. 14 release.

Shareholders in Brentwood-based Comdata's parent, Ceridian, seem ready to vote tomorrow to approve

Comdata's Newton the sale of the entire company to Thomas H. Lee Partners and Fidelity National Bank, after months of rancorous struggle with now-pacified Pershing Square. Comdata appoints Newton to lead push for more payments-processing business in Construction sector, release Aug. 28. Former Brentwood-based Comdata CEO Gary Krow was ousted in May for his reported collaboration with Pershing in its attack on Ceridian management, release here.

Knoxville tech startup Elemental Knowledge adds legendary Steve Wozniak to its advisory board, Knox. Bus. Journ., Aug. 20.

Metrolight, the Israeli-based supplier of high-intensity lighting components, has a Brentwood office and a reported $9 million investment from fabled Virgin entrepreneur Sir Richard Branson. Tennessean, Aug. 16.

Nashville-based Petra Capital Partners partnered with Ticonderoga Capital of Wellesley, Mass., to fund the merger of Talisen Technologies and Mycroft, Inc. and to fund business development in the identity and access management sector. Petra invested $7 million, its partner $3 million. Nash. Bus. Journ., Aug. 8.

Knoxville-based IdleAire Technologies Corporation continues losing money, seems to be pinning hopes on an IPO it recently said it plans, Knox. News Sentinel, July 25. The company signed a 3-year contract with Jaco Electronics to manufacturer truckstop service modules. Aug. 7 release.

Knoxville-based Scripps Networks, which operates a portfolio of cable networks and their Internet counterparts, has acquired Recipezaar, a Seattle-based user-generated recipe and community Web site. The purchase marks Scripps Networks' first acquisition. Knox. News Sentinel, July 19. A bit later, Scripps said it acquired Incando Corporation, which offers a personal media-sharing service, Pickle.com and a user-generated content-management platform.

Avondale Partners eyes more finance-sector equities, NashvillePost.com, June 11.

VMWare virtual-software IPO raises more than $1 billion, New York Times, Aug. 15. EMC, Intel and Cisco are among biggest investors.

Invest, or else! VCs pressure limited partners, including universities endowment funds managers, WSJ, Aug. 28. Update on auction-driven IPOs, WSJ, Aug. 27.
HEALTHCARE

Bill SteadVU Medical Center's rampantly growing clinical healthcare delivery and research operations at sites in mid-Tennessee translate into steady growth in IT, informatics and related professional staffing, and could mean as many as 30 tech hires, near-term. VUMC Informatics Center Director Bill Stead recently told NONT that explosive growth in clinical-care volumes "means we have more network nodes, servers, etc. They, in turn, take more staff, since a person can only manage so many devices, [much as] a nurse can only manage so many patients." Stead stressed that current tech staffing growth is driven by scaling-up, rather than by development work. Related stories on physical plant: VU Medical Center foresees need for a fifth research facility on campus, Nash. Bus. Journ., Sept. 7. VUMC is spending $36 million to renovate half of 100 Oaks Mall for its new facilities there, City Paper, Sept. 11.

Coming to Nashville: Gov. Phil Bredesen is among scheduled speakers when the closely watched Dossia initiative of major employers convenes in Nashville, Oct. 2, 2007. The group aims to ensure employees have lifelong e-medical records. The initiative has reportedly been plagued by a lawsuit by founding partner Omnimedix Institute of Portland, Ore., Wall St. Journ., July 27. Related, Information Week, July 14.

change:healthcare is creating a stir with its MedBillManager and FindYourDoc, NashvillePost.com, July 11; Wall Street Journal, Sept. 4; Tennessean, Sept. 5. The company also recently announced appointment of Matt Mueller and Katrina Welty as PMs supporting the two products.

Federal efforts to make electronic health records interoperable and the future of the American Health Information Community are the subjects of a public comment period that ends today. To comment, visit here. The White Paper on which comment is invited is here. If you'd like to run the AHIC successor organization under a federal grant, review material here. Further background is here. Related: Healthcare Supply Chain Standards Coalition solicited input on common standard for organizational identifiers, Aug. 6.


Passport's LackeyPassport Health Communications CEO Lackey says payment-cycle costs are exhorbitant, Nash. Bus. Journ., July 27. Passport acquired Pa.-based Geisinger Health as customer for eligibility systems, Tennessean, Aug. 29.

Gov. Phil Bredesen's NGA-based e-Health alliance called Aug. 15 for more aggressive use of electronic health records, background here. Impatient Bredesen prescribes 'economic tension' to accelerate healthcare reform, NashvillePost.com, July 30.

Emdeon Business Services renewed its electronic data interchange contract with Aetna, Aug. 29. WebMD faces new rival for health-related search in Healthline Networks, Wall St. Journal, July 16.

Brentwood-based ConnectivHealth (formerly VerusMed) announced July 20 it raised $2.1 million in financing to accelerate expansion in the national health care digital media space. ConnectivHealth earlier bought Nashville-based Relegent, which delivers online health care information to the hospital and education industries. Key investors: Chrysalis Ventures, Petra Capital Partners, and Scott McQuigg, the company's President and CEO. The company relocated its headquarters from Scottsdale, Ariz., to Middle Tennessee. Related, July 20, Nash. Bus. Journ. Some think 2007 will be record year for investment in healthcare media deals, Wall St. Journ., July 25.

Wellmont Health System of Kingsport has joined with Adventist and Novant Health to build a patient-safety model they'll unveil at the National Press Club in January, page 36, BusinessTN, Sept. 2007.

TennCare cited by Office of Inspector General for e-Health utilization and e-prescribing innovation, Times Free Press, Aug. 30.

Update adoption of telemedicine in Tennessee: Grants from Bredesen-Agassi e-Health Council are funding rural healthcare in more than 40 communities, Tennessean, July 27. Related:

e-Health's Agassi Governor's e-Health Council sponsors health-information network serving Trousdale Medical Center in Hartsville, Macon County General Hospital in Lafayette, Riverview Regional Medical Center South in Carthage and Sumner Regional Medical Center in Gallatin. A $1.6 million federal grant supports the work. Nash. Bus. Journ., Sept. 9. Release from Gov. Bredesen, Sept. 7.

Vanderbilt University sues cancer-assay technology licensee for nonperformance to regain marketing control, NashvillePost.com, Aug. 7.

Brentwood-based Evolved Digital Systems announced its Canadian operations were sold, after which both revenue and operating losses dropped, release Aug. 14.

Healthways on Aug. 1 closed its $22.3 million all-cash purchase of First Opinion Corporation, which develops and markets a computerized diagnostic and treatment advice system. The acquired unit will support Healthways WholeHealth offerings.

Luminetx: Plans for a Nashville presence are at best "in doubt," as Memphis-based Luminetx, regrouping after management shuffle, brings in former GE sales exec, Comm. Appeal, Aug. 16.

Gordian Health Solutions CEO Phil Suiter departed July 27. Joan Harp of parent Blue Cross Blue Shield stepped-in to serve as interim CEO. Suiter has in a relatively short span served in top slots with Medical Properties (real estate), NotifyMD (physician messaging), Stinger Medical, Vanderbilt (Medical Center, tech commercialization and center for better health). He says he'll start his own venture. Related, Tennessean, July 27. NashvillePost.com, July 27.

Vanderbilt Clinical Care Group integrates ActiveHealth's clinical decision-support technology, release Aug. 16.

Brentwood-based Integration Management Inc. announced Aug. 13 it earned Limited Software Certification from the National Committee for Quality Assurance.

Passing: nTelagent Solutions Inc. Board Member Chris Hannon died Sept. 4. The former Province Healthcare CFO was 45. nTelagent, a provider of self-pay management solutions for healthcare service providers, announced Aug. 15 its partnerships with eMids Technologies to leverage eMids' IT outsourcing capabilities. Release, Aug. 15.

Healthcare Management Systems announced its clinical and financial software has been adopted by St. Theresa Medical Complex of Kenner, La. Nash. Bus. Journ., July 25. HMS announced client Mountainside Hospital, Montclair, N.J., Tennessean, Aug. 22. HMS announced staff additions, including Kimberly Small to implementation specialist, from Enterprise Software Development in Toledo; Kenyatta Thompson as implementation specialislt, from P/M at TestAmerican Analytical Testing Corp.; Jenny Rinehart as app support analyst, from Gary W. Lambert & Co. in Texas; Mohan Nair, programmer analyst, after a stint with Direct General; and Gina Williams, a system analyst, from Data Systems Management in Clinton, Miss. Tennessean, Aug. 1.

MedSolutions profile, interview with CEO Curt Thorne about prospects for fast-growing radiology-management sector, Tennessean, Aug. 1.

Federal Court in D.C. ordered Medicare to make public by Sept. 21 physicians' claims reflecting experience in treating patients; database is consider the 'mother lode'. Los Angeles Times, Aug. 30. The lawsuit that forced the ruling was brought by Consumers Checkbook. At last report, both HHS and the American Medical Association were considering whether or not to appeal the ruling. Wall St. Journ., Aug. 25.

Google Health and Microsoft Medstory prepare to face-off in the consumer-healthcare market, NY Times, Aug. 14.

Healthy Memphis Common Table has a Robert Wood Johnson Foundation grant for an effort to measure the performance of physicians and report it publicly. Comm. Appeal, July 31.

Bioness Inc.'s NESS L300 helps Tennessee spinal-cord patients control muscles, Knox. News Sentinel, Aug. 6.

Downes is first Memphis Chamber exec to pursue life-sciences firms, Comm. Appeal, July 26.

Pat Meeks has been named the executive director of grants and compliance for the Memphis Bioworks Foundation. Memphis Daily News, Aug. 29. Release, July 27.

Saint Thomas Hospital opened a GE Innova Neuro-Vascular Imaging Suite, a $1.1 million system that lets doctors see blood vessels throughout the body. Tennessean, Aug. 22.

Vendors of inpatient health IT products may now apply for standards certification, Nash. Bus. Journ., Aug. 27.

UT Medical Center, other hospitals offer wireless internet, other amenities, Aug. 28.

Chattanooga hospitals posting quality information online, Times Free Press, July 27. Erlanger is latest.

A Memphis physician discusses the potential downside of healthcare transparency through web postings, and value pricing, NY Times, Sept. 4.

InMotion Musculoskeletal Institute gets $1 million philanthropic grant for biomed research, Memphis Bus. Journ., Aug. 27.
PARTNERS
Updated: The Nashville Technology Council board of directors and officers, here. Chairman - Beth Chase, president, C3 Consulting; Chairman-Elect - Andy Flatt, CIO, Healthspring; Past Chairman - Damien Creavin, CIO, Emdeon; Secretary - Bruce Doeg, Baker

C3's Chase NTC Chair Donelson Bearman Caldwell & Berkowitz. Other members include: Chris Beck, EDS; Dave Chapman, NorthPoint; Bob Chaput, Healthways; Jay Clarke, Magazines.com; David Condra, Dalcon Communications; Tom Doyle, HCA; Tom Dugger, Healthstream; Nicole Dunigan, First Tennessee; Bob Greenberg, Nissan USA; Nicholas Holland, Centresource; David Klements, Qualifacts; Helen Lane, CIMplify; Larry McCoy, CAT Financial; Tony Roedfer, Dell; Brian Shore, Cisco Systems; Chris Sloan, Boult Cummings and Camellia Petty, BMI. Ex Officio members: Dr. Sam Dunn, State of Tenn. OIR; Glen Acree, Belmont University; Carlyle Carroll, Nashville Area Chamber of Commerce; Lance Lott, Metro Schools; Joe Rolwing, TN Biotech Association and Tom Jurkovich, Mayor's Office of ECD.

Nashville Technology Council sponsored the first edition of Catalyst, an advertorial insert in BusinessTN's September 2007 edition (published by Decision Media Inc.), highlighting prominent E-Commerce executives and their companies in Middle Tennessee. Included: Magazines.com...SESAC...C3 Consulting...Nissan...Sitening...TLW Custom IT...Healthways...Dell...Oasis Software...eMIDs...Asurion...

FreemanZycron Inc. CEO Freeman accorded second consecutive term as chairman of Nashville Area Chamber of Commerce, NashvillePost.com, July 27. Zycron also recently promoted Stephanie Woodard-Majors to VP-bus. development and hired Steven Howard Smith as EVP-Sales. Also, Zycron recently promoted Stephanie Woodard-Majors to vice president of business development and hired Steven Howard Smith as executive vice president. Smith earlier spent 18 years with SCB Computer Technology, then-based in Germantown.

President Eddie Matthews formed The Network Link. The company is positioned around network engineering support outsourcing. Employees 4. Matthews previously headed-up data engineering for Southeastern Telecom, and relocated here from South Carolina. He told NONT the firm has outside investors, in addition to himself. Related item, Tennessean, July 22.

Profile: Karla Diehl, president, Edison Automation, Nash. Bus. Journ., p. 11, Aug. 31.


Emerging Tech Leader
Nick HollandNicholas Holland, Founder/CEO of CentreSource, was won the top spot in the Technology Sector of the Young Professionals New Emerging Leaders Awards competition; related: Tennessean, Sept. 7. Holland is also a member of the board of Nashville Technology Council. Other finalists were Kevin O'Hara of HealthStream and Brian Shore of Cisco. CentreSource recently announced new staffing: Stubblefield as Web architect, from his own Middle Tennessee IT; and, Brown as web designer from Ezekiel Design.

Peak10 adds second Nashville data center, Nash. Bus. Journ., July 20. Peak10, which bought Nashville's RenTech, has entered the Atlanta market, release Aug. 9.

Nashville-based Janice Reese was the impetus, it seems, behind formation of NetworkPDF and its initiatives aimed improving brand-management and document control.

Twenty-one local technology companies were among the Music City Future 50. They'll be honored during a Chamber dinner, Sept. 18. Future 50 of 2007 generated $414 million in revenue, and employ more than 3,400 persons. See the list of 50, here.

Zander insurance files suit against HometownQuotes.com and others for misuse of Zander name online, NashvillePost.com, Aug. 6.

Profile: Reena Gupta, CEO, Avankia: She says her best decision was partnering with Salesforce.com, Nash. Bus. Journ., July 20. Avankia made the Inc500 list (265).

David "Skip" Prichard is chief operating officer of La Vergne-based Ingram Book Group Inc. He had been president and CEO of ProQuest Information and Learning. Tennessean, Aug. 3.

Foster Hawkins is now VP for quality systems for Tennessee Bun Co. and Nashville Bun Co. Gary Hanson is now VP supply chain. Tennessean, July 31.

InfoWorks Inc. announced new business consultants: Lynn Jennings, previously with Accenture; Devin McWhorter, previous process analyst with State of Tenn., Accenture, et al; and, Amanda Helm, a technical consultant previously with USAA; Kim Pinedahas, consultant and project manager with Inforworks and IBM; and, James Carothers, a consultant and previously manager of enterprise services with retailer Kirkland's. Tennessean, Sept. 2.



CallahanCrosslin, Vaden & Associates hired Shane Callahan CISSP as IT manager and senior network security consultant. Release July 16.


LBMC Technologies LLC, a member of Lattimore Black Morgan & Cain, announced adding Shane Bivins, software developer, formerly with HCA; Adam Fahey, who'll handle Great Plains duties and was with Fleet One Inc.; and, Marcus Hogins, a former consultant, having joined the Brentwood-based firm for BI/data warehouse consultant. LBMC earlier announced adding Tracey Fralix, formerly of AMS Services, as a network engineer; and, Michelle Bacher, an implementation specialist who previously worked for CompuPay. LBMC also recently garnered a Microsoft marketing award for its annual technology conferences around the state.

Duthie Associates Inc., interactive e-learning and marketing presentations, named Garry Hornbuckle VP; Steve Casey operations manager; and, Viv Pocekis, program manager. Pocekis was previously marketing manager at PureSafety, the online safety provider. Tennessean, Sept. 2.

SyMplify Technologies, Sy.Med Development Inc.'s non-healthcare related division, announced today that it has signed a contract with Yamaha-linked Tennessee Watercraft, Inc. (TWI), to provide OneAppHR a Human Resource Management System.

Mary Layne Van Cleave named EVP/COO of Tennessee Hospital Assn.; she was previously SVP-IS. Tennessean, Aug. 29.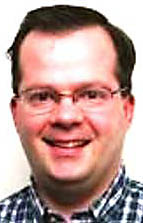 Spheris' Mark BrownMark Brown, information protection manager for Spheris Operations LLC earned the ISACA Certified IS Managers test, according to local ISSA.

Real estate happens: Former ISDN-Net VP-Operations David Wise has left to join SilverPointe Properties as affiliate broker. Earlier, former SCB Computer Technology, CIBER and Atiba Software exec Gary Ellis et ux create Ellis Management LLC, for real-estate investment.
StudioNow is the first web-based, virtual community of freelance video/movie editors and directors available 24/7 to provide Hollywood filmmaking expertise and editing services to its users.

Brett Scott, president, Kraft Technology Group, has joined the board of Community Resource Cntr., Tennessean, Sept. 9.
Three of seven local companies listed in Inc. and Fortune lists of rapidly growing firms are in Technology sector: ASE Technology, Avankia, VACO. Tennessean, Sept. 7.

XM RADIO moves to Sommet Center from the Country Music Hall of Fame and National Museum. Release Aug. 28.

Gibson Guitar announced a deal with Ecast, billed as "the largest broadband touchscreen media network in the United States," to power Gibson's new Wurlitzer Digital Princess, a digital jukebox, release Sept. 5. Related feature: The old jukebox has gone digital -- 'it's like a public iPod', Tennessean, July 30.

Ingram Micro announced Aug. 30 the appointment of Jay Forbes as EVP and President-designate of Ingram Micro for Europe, Middle East and Africa.

STAT Solutions LLC, a medical billing and healthcare consulting provider, says it hired Mina Vidal as billing manager. STAT Solutions is a wholly-owned sub of Crosslin, Vaden & Associates, an accounting firm. Release Sept. 5.
Brentwood- and Bucharest-based Dreamstime.com announced July 16 its "interactive sector" — a community micro stock photo agency.

Nashville-based Merasys Enterprise Solutions adopts AdventNet Inc.'s OpManager for remote control of server or desktop, release July 18.

Waller Lansden Dortch & Davis lawyers are adopting blogging for networking and public service.

Dalcon Communications Founder and CEO David Condra, as immediate past-president of Rotary Club of Nashville, was named to its board. Tennessean, July 22.

Kevin A. Herrington is SVP and CIO for Franklin Synergy Bank, a bank that is in organization. He will oversee all technology-related customer products as well as network and information security and disaster recovery planning. Herrington was VP-CTO. Tennessean, Aug. 7.

Tony Bierman, senior software engineer for Brentwood-based SharePoint Solutions, was named 2007 Microsoft Most Valuable Professional, Tennessean, July 22.

Nashville's CyberAngel partners with Skyhook Wireless for Wi-Fi Positioning System, announces wide adoption of Wi-Trac solution, release July 23.

Peter Rousos of Vanderbilt University tech transfer and commercializaation was named to local Red Cross board of directors, Tennessean, Aug. 5.

Nancy Merrill has been named AVP-business operations at Landmark Digital Services LLC. She is based in the company's Nashville office. A 17-year music industry veteran, Merrill had been project manager for the Landmark initiative which is a wholly-owned subsidiary of BMI - Broadcast Music Inc. Tennessean, Aug. 3.

At Gresham Smith, Nekotia Jones is a senior IT support analyst in the IT group. Tennessean, Aug. 20.

Parthenon Publishing donates web-design and development services for new Our Kids Website, release Aug. 22.

Transcender, the IT training company founded in Nashville, recently observed its 13th anniversary. However, there's little of the firm left here. It was bought three years ago by Kaplan IT, a unit of Washington Post Co.

Brentwood-based Quadrascan Technologies markets its leak-detection technology into the global automotive manufacturing marketplace, and recently signed a manufacturing agreement with Weldmation of Madison Hts., Mich., to produce the Quadrasonic Array. Release Aug. 22.

CONNECTIONS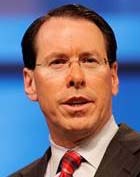 AT&T's StephensonAT&T CEO Stephenson says broadband in education is key to global competitiveness, Free Press, July 22. Stephenson shares AT&T's future vision during Convergence conference, The Enterprise, Aug. 3.

Verizon Wireless will hire 600 to 700 new employees at its new $54 million headquarters in Franklin, during the next three to five years. The company currently employs more than 2,200 people in Tennessee. Approximately 550 Nashville area Verizon Wireless employees will relocate to the 180,000 sq. ft. Williamson County facility in 2008. Verizon bypassed, but Rutherford County is attracting its share of corporate headquarters, Daily News Journal, Sept. 2. Opinion against Verizon incentive 'giveaway': Ben Cunningham, Tennessean, Sept. 4. Pro: Franklin Mayor Miller, Tennessean, Sept. 4. Pro: Tennessean editorial says 'business boom' depends on incentives, Tennessean, Sept. 4. The Franklin-Williamson County win, Tennessean, Aug. 28. Verizon Wireless move took Purcell, Jurkovich by surprise, City Paper, Aug. 28. Verizon incentive package from government may exceed $5 million, Tennessean, Aug. 25. A Verizon release said the company invested $545 million during the years 2003-2007. Pre-announcement, NashvillePost.com, Aug. 22.

Connected Tennessee report shows a digitally divided urban, rural Tennessee,

ConnTN's RamageNashvillePost.com, July 27. Earlier related, July 23. Related, Knox. News Sentinel, July 28. Release July 27 via Murfreesboro Post, here. Some rural residents say they want high-speed Internet, Times Free press, July 19. Bedford County lags behind some of its neighbors to the north and east in access to broadband Internet, according to Connected Tennessee, July 30, Shelbyville Times Gazette. Broadband Task Force advocates broader broadband availabililty for Tennesseans, Knox. News Sentinel, July 28. Rural West Tennesseans have the biggest gaps in access to high-speed Internet access of any region in the state, Comm. Appeal, July 28. Connected Tennessee's exec. director is Michael Ramage.

Nashville-based ISDN-NET announced its acquisition of Tennessee Valley Internet, Inc. of Lincoln County, release Aug. 15.


Andy Bailey, president of NationLink Wireless, talks about how important employment growth in Williamson County is to his firm, Tennessean, Sept. 10.

Cellular South says its 'Wireless Wallet' tests in Tennessee have been successful, allowing consumers to make transaction-card purchases via their cellphones, Comm. Appeal, Sept. 11.

Arizona-based Inter-Tel Inc. (owned by Mitel of Canada) is adding to its Middle Tennessee sales force, with offices in Grassmere. Nash. Bus. Journ., Aug. 31.

South Pittsburgh, Tenn., became the first city in the state to provide wireless high-speed internet service in all neighborhoods free of charge. WTVC, July 25.

Clearwire wireless broadband launched in Nashville on Sept. 5. Tennessean, Aug. 7. Nash. Bus. Journ., Aug. 29.

Chattanooga EPB board has proposed a $219 million venture to provide households cable television, telephone and the fastest broadband Internet connection in the region. The state comptroller has 60 days to comment. A cable-industry spokeswoman warned locals that private cable companies might drawback from the market if they have to compete with the utility. Times Free Press, Aug. 18. Related, EPB system could help local economy, Times Free Press, Aug. 18. Chattanooga's Electric Power Board (EPB) seeks public input on fiber-optic plan, Times Free Press, Aug. 29. EPB promotes Johnson to AVP-IT and CIO, Chattanoogan.com, Aug. 30. EPB venture underscores import of fiber-optic, Times Free Press, Aug. 18.

The EPB Board may vote Sept. 21 to recommend to the City Council that it proceed with a $220 million "EPB Fiber" project that would put it in the cable TV business and bring broadband Internet service to local homes and businesses. Chattanoogan.com, Sept. 5.

Networx, MLGW balk at turning-over records, Memphis Daily News, Sept. 5. Relalted Comm. Appeal editorial, Aug. 13. Nashville attorney Henry Walker is quoted. Council scrutiny of Networx deal costs taxpayers, Memphis Daily News, Aug. 15. Shelby legislators wants Tenn. Regulatory Authority to investigate Networx deal, Memphis Daily News, Aug. 3.

Cities are largely failing to spread Wi-Fi, MarketWatch, Sept. 3. Wireless breeds illegal hotspots in Franklin. Police say suspects have tapped into homeowners' computers. Tennessean, Aug. 31. Consumers demand more reliable wireless Wi-Fi service; cityscape affects signals in Chattanooga. Times Free Press, July 22. Wi-Fi access is part of the attraction at Memphis-area coffee bar, Comm. Appeal, July 24. Free Internet cafes take place of offices, Tennessean, July 23.

Tenn. Regulatory Authority says AT&T obscured how consumers to take advantage of lower-cost high-speed Internet services offer, Tennessean, Aug. 25.

AT&T's U-Verse ruled to be cable service: A federal judge has ruled that AT&T's U-Verse IPTV service meets the legal definition of cable service under the Cable Communications Policy Act. AfterDawn, July 29. Telcos' progress in video, Reuters via Hollywood Reporter, Aug. 6.

Ten things that killed Net Neutrality, CNET, Sept. 6. Wondering where 'Net Neutrality' went? BBC, Sept. 7. Google-watch: WSJ Columnist Jenkins says Google's push for Net Neutrality among wireless broadband providers may reflect Google's own vulnerability to 'utility' status, Wall St. Journ, July 18. Justice Department comes out against Net Neutrality in communique to FCC, ZDNet UK, Sept. 7. Meanwhile, in the D.C. Area, Comcast is reportedly shutting-down big downloaders, Wash. Post, Sept. 7.

INNOVATION
Gov. BredesenCurrent disputes on UT System campuses may prompt Gov. Bredesen to intervene: Orange profs are seeing red. Univ. of Tenn. Chancellor Crabtree and President Petersen are reportedly at loggerheads about best strategy for UT

Petersen system, Knox. News Sentinel, Sept. 8. UT Faculty Senate asks UT System President Petersen to rescind his statement on flagship university's mission and role relative to UT system; Chancellor Crabtree assures faculty issues will be resolved. Knox. News Sentinel, Sept. 11. A related Petersen post, Aug. 10. Related: MetroPulse article says Petersen failed to provide what faculty saw as adequate emphasis on research. Meanwhile, in Chattanooga: A faculty-panel report says the University of Tennessee system kept UTC from becoming a major university that has admissions standards, salaries and doctoral programs comparable to those at UT in Knoxville, Times Free Press, Sept. 9.

Univ. of Tenn. wins $65 million supercomputing grant from National Science Foundation, Knox. News Sentinel, Aug. 8.

FedEx Institute of Technology at the Univ. of Memphis is recruiting for a newly created position: Director of technology transfer and commercialization. Related research initiatives here.

Governor's Schools: The state's 12 summer programs for gifted students include intensive study in Information Technology leadership, Emerging technologies, Scientific models and data analysis, Engineering, Science, Prospective Teachers, Information Technology Leadership, and Agricultural Science. Related story re APSU computational school, Leaf Chronicle, Sept. 7.

Workforce development: Gov. Phil Bredesen first pitched to Wal-Mart Stores Inc. the idea of linking community college offerings to workforce needs; but, it was Eastman Chemical Co. that recently announced a five-year, $1.3 billion reinvestment in its Kingsport facilities and creation of a pipeline of new skilled employees from Northeast State Technical Community College in neighboring Blountville. Knox. News Sentinel, July 22.

Vanderbilt University remained at 23rd in the U.S. for total value of federal science and engineering research grants awarded to campus researchers, according to the National Science Foundation (NSF). Release Sept. 4.

Ken Galloway (right), dean of the Vanderbilt School of Engineering, was awarded the Richard
VUSE's Galloway F. Shea Distinguished Member Award from the IEEE Nuclear and Plasma Sciences Society. Release Aug 2. Galloway helped found the Radiation Effects and Reliability Group.

Also at Vanderbilt School of Engineering, Goldfarb's work on rocket-powered mechanical arm could revolutionize prosthetics, VU release Aug 20.

Computing: The National Science Foundation awarded $176,177 to fund a high-performance computer cluster to support research in several fields at Austin Peay State Univ. It is the largest physics grant at APSU in more than ten years. Tennessean, Sept. 11.

Austin Peay State University has been chosen by the National Center for Academic Transformation (NCAT) and Tennessee Board of Regents (TBR) to receive a grant of $40,000 from the U.S. Department of Education Fund for the Improvement of Postsecondary Education (FIPSE) to help fund a redesign of the developmental studies program (DSP) in mathematics.

The Rutherford-Williamson County-centered Middle Tennessee Mind to Marketplace consortium (formerly known as Middle Tennessee Technology Corridor) unveiled its new name and logo during several

Rep. Gordonpresentation in August. The group promotes collaboration to create
higher-paying, knowledge-intensive jobs. M2M is funded by the Rutherford County Chamber of Commerce's job creation initiative Destination Rutherford and a $3,500 grant from the Oak Ridge National Laboratory. Murfreesboro Post, Aug. 29. Daily News Journal, Aug. 30. Semi-retired business exec Andrea Loughry led the preliminary effort during the past two years. The group is not yet a corporation, nor has it yet designated officers or finalized committees or broader council membership. Loughry told NONT, Aug. 29, that "the void that we found was ease of navigation" among federal, state and local institutions and other players. The region's technology councils have not been part of the "core group" creating M2M the past two years, but Loughry says "they'll definitely be included." Loughry began to push for formation of the group about two years ago, following a challenge voiced by U.S. Rep. Bart Gordon.

NSF grant aims to increase numbers of science and engineering graduates at UT, Daily Beacon, Aug. 22.

UT Dean of Arts & Sciences and Chemistry Prof. Bursten applauds Gordon-Alexander collaboration on competitiveness, Knox. News Sentinel, Aug. 26.

UT-Battelle offer math, science teacher bonus to go to rural schools, Knox. News Sentinel, Aug. 17.

Schools offer laptops, look into countywide high-speed Internet, State Gazette, Aug. 14. Tobacco-tax funds are crucial to the initiative.

Math gets spotlight over literacy in Hamilton County, following Carnegie Corp grant for high-school reform, Times Free Press, Aug. 22.

Nashville State Community upgrades music-technology program, Tennessean, Aug. 8.

Five years after SimCenter for computational engineering came to Chattanooga, it's paying dividends, Times Free Press, Aug. 13.

Teach Tennessee recruits mid-career professionals for hard-to-fill science and math positions, Times Free Press, July 24 and July 23.

Peabody College Dean Camilla Benbow is vice chair of President Bush's National Mathematics Advisory Panel, release Aug. 3.

Oak Ridge National Laboratory research has aided in development of wireless sensor products by Honeywell and General Electric. RF ValProbe by GE and OneWireless by Honeywell represent a new generation of RFID-enabled technology that determines equipment maintenance needs and reliability.

Five years after SimCenter for computational engineering came to Chattanooga, it's paying dividends, Times Free Press, Aug. 13.

60th Anniversary of Office of Scientific and Technical Information is born, OakRidger.com, Aug. 30.

Wamp presses for SimCenter fuel-cell funding, Times Free Press, Aug. 16. The goal is for the fuel cell technology to be mass produced, hopefully at a manufacturing plant that will be in the Chattanooga region. Related, Wamp initiative, Chattanoogan.com, Aug. 15.

UT-Chattanooga SimCenter implemented the Avocent Intelligent Platform Management Interface (IPMI) . The UTC SimCenter uses a high performance scientific supercomputing server cluster to run a computational engineering research and education center. Release Aug. 20.

Knoxville Metro Area named third on Expansion Management's list of elite mid-size regions, WVLT Aug 16.

UT's Dongarra says prospective new petaflop supercomputer from IBM is 'rather special machine', NY Times, Aug. 6.

Regions that embrace manufacturing, workforce development and infrastructure as priorities are doing well, Wall St. Journ., Aug. 6.

Overbrook School in Nashville adopted FutureKids' "Real Journeys in Technology" curriculum for its K-8 classrooms. RJ covers 500 learning objectives in ten key technology areas.

Middle TN K12 push on technology for students varies by schools, Tennessean, Aug. 5. Metro's project will add about 20,000 computers and other technology to all Metro schools over four years, officials said. The initiative means more computers in classrooms and school libraries, wireless Internet connections and mobile laptop labs.

In Cleveland, Tenn., Lee University won a $1.8 million federal grant to use in a $4.7 million project to upgrade classroom and administrative technology. Times Free Press, Aug. 1.

Lloyd Davis, professor of physics at Tullahoma, Tenn.-based The University of Tennessee Space Institute, has been named B.H. Goethert Professor. Davis focuses on single-molecule detection, nanotechnology, and biotechnology. Tennessean, Sept. 2.

Oak Ridge National Laboratory has won six awards, including project of the year, from a federal laboratory group for transferring technologies to the private sector. The inventions include a new superconducting wire, a method for finding defects in semiconductors, a device that uses acoustics to detect chemical residue from a distance, high-temperature electronics for use in oil drilling and a high-powered search engine. OakRidger.com, Sept. 3.

Spallation Neutron Source helped the United States reclaim the title of the world's most powerful accelerator of subatomic particles. Times Free Press, Aug. 31.

UT-Chattanooga plant-life mapping project serves as model for national database, Times Free Press, July 23. Related state agency.

Eastman Chemical announces Scholar Mathletes honorees, release Aug. 3.

Mid-Tennessee students will learn Saturday, Sept. 15, the secret details of the second annual Music City BEST Competition, a statewide engineering contest for middle- and high-school teams hosted at Lipscomb University. Music City BEST (Boosting Engineering, Science and Technology) has almost doubled in size this year. Lipscomb submitted via Tennessean, Sept. 7.

Technology makes college flexible, but more expensive for students, Tennessean, Sept. 6.

Knox County schools chosen to participate in Annenberg Institute for School Reform project for high-performing districts, Knox. News Sentinel, Sept. 6.

UT-Battelle awards 'signing bonus' to star math-science teacher, OakRidger.com, Sept. 7.

Congressional visit to ORNL gives the lab another chance to shine, Knox. News Sentinel, Sept. 5.

GOVERNMENT
CIO BengelState OIR appointment of CIO Bengel to succeed Ezell completes transition post-Rognehaugh, NashvillePost.com, Sept. 9. Bengel oversees a $142 million budget. His Aug. 2 org chart shows a slight flattening of structure, here. Bengel is convening members of the state's Information Systems Council this week in a closed-door session to discuss "IT security issues," according to spokesperson. Related resources.

SneakerNet compromises TennCare patient data for 67,000 enrollees, when courier loses CD en route, according to Americhoice, WATE Knox., Sept. 10.

Lottery will hire outside firm to look into glitch, Tennessean, Sept. 1. Lottery committed to accountability, by Hargrove and Bottorff - Tennessean, Sept. 2. Lottery should not have ended drawings, Tennessean, Sept. 2. Knox. News Sentinel, Sept. 1. Times Free Press, Aug. 23. Powerball hopefuls swamped Lottery site, Tennessean, Aug. 28.

State OIR's continuing review of draft RFP 317.03-154-07 for Network Tennessee (NetTN) has some folks salivating. The RFP might be issued yet this month.

Davidson County computer glitch slows early voting, Tennessean, July 29. Laptops were ready as backup.

Danz, anyone? Dell-supported computer-recycling bills will be reintroduced in Tennessee General Assembly in 2008, Times Free Press, Aug. 28.

Bredesen executive order Aug. 29 establishes Tennessee Public Safety Wireless Communications Advisory Board, charged with overseeing the planning, design, development, implementation and maintenance of a statewide wireless communications system, Memphis Daily News, Aug. 31.

Metro Chancery Court Case Management System RFP 07-54, due Sept. 14. The Metro Clerk & Master's Office tells NONT that Metro intends to make records available via the Internet. The domination of two legal research services over the publication of federal and state court decisions is being challenged by an Internet gadfly.

Metro's RFP 07-29 for debt-management software was withdrawn, because no submissions adequately met specs.
Metro Government's online assessment tool project from RFP 07-01.40 was awarded to Gallup Corp.

Nashville Media Services got the nod for Chalkboard and Classroom Response purchases for Metro Schools Classroom of 2011 plan (RFP 07-01.40)

North Highland Co. won competition for RFP-309.01-108 for the State Treasury IT organizational assessment.
Gartner Inc. won the State's IT Research and Advisory Subscription Services RFP 317.03-168-08.
State seeks statewide emergency communications consultant and project management RFP 341.04-001-07, for services to develop and manage RFP for Telecom. Industry Assn. Project 25-standard system, proposals due Sept. 25.

Statewide Automated Child Welfare Information System RFP 317.03-163-08, proposals due Oct. 19.

William County Schools Director Sharber criticized for manner of deployment of teachers' laptops, Tennessean, Aug. 31. Tim McNeese is district IT manager.

Sundquist-era controversy ends: Ganier prosecution ends with him pleading guilty to federal charges, related NashvillePost.com, July 24; Tennessean, July 25. Ganier was later sentenced to probation.

State tourism chief says $1 million Internet advertising campaign is key part of marketing blitz. One tactic targets women, age 25-54. Knox. News Sentinel, Aug 3.

Online payment more popular for Metro traffic tickets, Tennessean, Aug. 4.

Rep. Davis' aide must attend ethics classes after doctoring Wikipedia entry on his boss, Aug. 23, Knox. News Sentinel. TN state government workers apparently using state computers to edit nongovernmental Wikipedia sites, Tennessean, Aug. 22. Monitoring Wiki activity with scanner.

Sumner County wins high ranking for use of GIS from ESRI, Tennessean, Aug. 24.

Lagan announces that Tenn. Human Services is the site of the first deployment of the company's case-management solution, release July 16.

Metro Schools and Metro Government sign $9 million contract for Orbital Sciences Corp.'s fleet-management system, release July 23.

Some Tennessee schools don't have sufficient electrical capacity to support computers, Times Free Press, Sept. 5.

Resources expand via Tennessee Electronic Library, after new contract with Thomson Gale, Herald Citizen, Aug. 17.
http://www.herald-citizen.com/NF/omf.wnm/herald/lifestyle_story.html?rkey=0045761+cr=gdn
Memphis City Schools' information-technology operations need overhaul, according to consultant, Comm. Appeal, Aug. 24.

Shelby County School Board wants better implementation of technology in schools, Comm. Appeal, Aug. 31.

Metro Parks director discusses need for surveillance cameras, Tennessean, Aug. 26. Metro Police increasingly use surveillance cameras, Tennessean, Aug. 11. Cameras help manage traffic congestion in Memphis, Comm. Appeal, July 26.

Information Services: Knox County Mayor Ragsdale shakesup staff organization, inserts additional managerial level between him and IS, Knox. News Sentinel, Sept. 8.

Dyer County court testing new information system, State Gazette, Sept. 6.

More than 3 million Tennessee telephone numbers are listed on the Tennessee Regulatory Authority's Do-Not-Call Register, TRA release Aug. 17.

Computer problems block legal guns sales for 3 days, Comm. Appeal, Aug. 16.

Comparing Tennessee 9-1-1 funding with programs in other states, Knox. News Sentinel, July 18. Tennessee has in the past six years paid the cellular more than $100 million for 9-1-1 cost recovery. State plans to use VOIP to support 911 operations, Knox. News Sentinel, July 18.

Roane county gets mobile backup unit for 911, bristling with technology, Knox. News Sentinel, Aug. 18.

Truckers challenge accuracy of laser speed-detection guns, Tennessean, Aug 22. If General Sessions Judge Blackshear rules that expert witnesses would be required on each ticket, the costs for Metro enforcement could be huge.

EAST & WEST
The CEO of Auto2Auto tells a Florida newspaper about the advantages in moving his firm from Florida to Columbia, Tenn. Naples Daily News, Sept. 6. The good-news story contrasts with the reasons BioDtech Co-Founder Ira Weiss gave for his firm leaving Nashville for Birmingham, April 17.

Maglev technology could lead to Nashville, Chattanooga, Atlanta passenger-train options, City Paper, Sept. 4. Chattanoogan.com, Aug. 29.

Tim Curtis is vice president of operations for Parsons, Tenn.-based Group Data Services Inc., an affiliate vendor of Lexington-based FirstBank. He was vice president of technology services for Vertrue Inc. Tennessean, Sept. 4.

Morgan Keegan & Company Inc. announced promotion of the following members to associate vice president: Rusty Cisney, information technology; Heather Cook, operations; Tom Ely, information technology; Benjamin Hollaway, information technology, Comm. Appeal, Sept. 3.

Morgan Keegan has announced promotions of the following members of the firm's Memphis office to vice president: Jeff McDonald, information technology; John Morris, information technology; and David Pitts, information technology. Comm. Appeal, Aug 24.

USEC, which would build centrifuges at Oak Ridge $105 million facility, wants 50 percent tax reduction, OakRidger.com, Aug. 31.

Memphis-based Inventory Locator Service®, LLC (a sub of Aviall and Boeing Co.) named George Zdravecky VP for e-business solutions.

Memphis: Doug Starnes has joined Signature Marketing Solutions as an IT information technology specialist. Comm. Appeal, July 28.

Alan Vosburg has been promoted to IT manager with Legacy Wealth Management. Comm. Appeal, July 27.

Ron Chandler has joined Shelby Systems Inc. as director of customer development. Comm. Appeal, July 27.

Chattanooga's SRTC Technology Solutions names Alegre partner, Chattanoogan.com, Aug. 2.

Knoxville's Cadre5 sees opportunity for emergency-alert technology in government sector, Knox. News Sentinel, Aug. 22. Related, June 2007 BusinessTN.

Sommet Center scoreboard is now digital, Tennessean, July 24.

Profile: Securas Consulting Group in Memphis offers broad array of IT services, Memphis Daily News, Sept. 6.

Pro2Serve is going into Oak Ridge Science and Technology Park, Knox. News Sentinel, Aug. 1.

NanoTek LLC, a company founded in 2004 by husband-and-wife team Joe and Debbie Matteo, was acquired by Advion BioSciences Inc. earlier this month. Knox. News Sentinel, Aug. 29.

Mt. Juliet is the latest branch site for online brokerage firm Scottrade. Release Sept. 5. Other offices are Nashville, Brentwood, Memphis.

Convergys adding 250 jobs at call center in Chattanooga, Chattanoogan.com, Sept. 6.

Wireless networks and services being expanded at UT-Knoxville, Carson Neuman and Maryville College, Knox. News Sentinel, July 26.

More news on colleges' preparations for communicating with students amid emergencies, with text-messaging a big part of the mix. Times Free Press.

Company sues in Rutherford Chancery court to keep digital billboard operating, Tennessean, Sept. 5.

Hope Technology Group LLC President Horne is new head of Beale Street Merchants, Comm. Appeal, Sept. 7.

UT contractor apparently damaged cable, causing AT&T service outage in Knoxville, Knox. News Sentinel, Sept. 7.

On Aug. 27, Knox. News Sentinel launched service sending news to text devices, Knox. News Sentinel, Aug. 26.

Youth Villages gets Microsoft grant for technology, Comm. Appeal, Aug. 21.

Outdoor Chattanooga plans to use viral marketing to spread word of area amentiies, TFP, Aug. 13.

Trumba (Seattle) calendarizing software adopted by Chattanooga's Times Free Press, NWInnovation.com, July 19.

Young ham-radio operators in Parrottsville, Tenn., Knox. News Sentinel, July 24.

Real-estate professionals virtually all have e-mail capacity with them at all times, Nash. Bus. Journ., p. 30, July 20.

More Nashville restaurants let patrons book reservations online, Tennessean, July 21.

RESOURCES
Dell's mid-Tennessee operations will surely come under scrutiny as Dell revisits supply
Michael Dell chain erosion. Aquisitions, overcoming stale design and using an "amnesty" to encourage execs to tell the truth about problems are all part of CEO's efforts to breathe new life into the enterprise. Michael Dell discusses challenges the company faces, NY Times, Sept. 9. Dell Inc. reports on quarterly earnings and drag on profits from restatement of earnings, handling of stock options and audit results, release Aug. 30.

Gateway's configuration center in Nashville among assets sold to MCP Corporation, subject to regulatory approval. Release Sept. 5. Taiwan-based Acer Inc. buys Gateway, leaving it competing with Lenovo, HP, Dell, Wall St. Journ., Aug. 28.

2007 Tennessee InfraGard Cyber Security Survey is underway, here.

Did you miss BARCAMP Nashville? Here are the highlights. Related story, Aug. 19, Tennessean.

AT&T and Verizon face litigation regarding their role in helping U.S. intelligence agency spy, Wall St. Journ., Sept. 8.

The FBI wants to pay the major telecommunications companies to retain their customers' Internet and phone call information for at least two years for the agency's use in counterterrorism investigations and is asking Congress for $5 million a year to defray the cost, according to FBI officials and budget documents. Wash. Post, July 25.

Director of national Intelligence McConnell says telcoms assisted NSA in spying, Wash. post, Aug. 24. Documents say FBI mining of telecom data went beyond primary targets to 'communities of interest', NY Times, Sept. 9.

Cyber Cold War: The war for information heats-up as President Bush reportedly considers confronting Chinese government about combatant hackers, Christian Sci. Mon., Sept. 7.

Students at Vanderbilt University now have access to free digital music and video content via Ruckus® and JoostTM. Release Aug. 29. VU Digital life site, here.

More RIAA lawsuits threatend on UT campus, Knox. News Sentinel, Aug. 18. Related, Aug. 23. UT must give identities to recording industry, says federal magistrate, Knox. News Sentinel, July 25.

Univ. of Memphis offers cybersecurity curriculum, Memphis Bus. Journ., Sept. 7.


Rep. BlackburnU.S. Rep. Marsha Blackburn, R-Tenn., was honored by the Recording Academy Sept. 5 for her efforts regarding protecting intellectual property rights, during Grammys on the Hill event. Comm. Appeal, Sept. 6.

Patent reform could face further opposition from manufacturers; change would be edge to person who files first, NY Times, Sept. 8. U.S. Patent reform update, Wall St. Journ., Aug. 27.

The Download War: A Ft. Campbell soldier has lawyered-up to fight RIAA dowloading charges, Knox. News Sentinel, July 18.

Tennessee Internet radio operators bemoan increased royalties obligations, Nash. Bus. Journ., Aug. 3. Related, Wall Street Journ., July 25. Update on royalty negotiations for online and public broadcasters, here, AP via Google, Sept. 10.

Internet can't take fans away from print media, Tennessean, July 23.

Competitiveness: ITAA Releases New Report on Domestic 'In-Sourcing', in which companies like CIBER Inc., with its Global Solutions Centers, look to lower-tier communities for IT talent. Executive summary, here.

Rhapsody Teams With Universal Music Group for six-month test of DRM-free music, release Aug. 10.

Pause to Reflect: The 25th anniverary of the Smiley emoticon :-) is September 19. Times Free Press, Aug. 9. We owe this to Carnegie Mellon's Scott Fahlman.

Tennessean Editor Mark Silverman explains rationale for online discussion forums at Tennessee.com and the paper's need to expunge some offensive posts, Tennessean, Aug. 26.

New NASDAQ investment portals for automated trading leave some Nashville observers wary, NashvillePost.com, Aug. 16.

Introduction to XBRL for communication of business and financial data, here.

CALENDAR
(Sept. 13) AITP Nashville luncheon, E-Mail Archiving presentation by David McAlister, Marketlink Technologies. Holiday Inn Select, details here.

(Sept. 12-13) 54th Annual Governor's Conference on Economic & Community Development, Nashville Convention Center. Includes presentation by Tennessee Technology Development Corporation.

(Sept. 13) AITP Nashville meeting with speaker David McAlisher of Marketlink Technologies, discussing challenges of managing e-mail. Holiday Inn Select Vanderbilt.

(Sept. 18) Nashville Capital Network program on funding early-stage ventures, 5:30 p.m., Owen GSM auditorium. See Ventures, above.

(Sept. 18) National Summit on American Competitiveness, Washington, D.C. Details here.

(Sept. 18) American Marketing Assn. Nashville Chapter program on growing your business online, venue is Tenn. State University. Details here.

(Sept. 20) 6th Annual NTC-ISSA InfoSec Nashville Security Conference & Expo, Nashville Convention Center. Details.

(Sept. 24) Women in Technology of Tennessee speaker meeting with Bob Chaput, EVP-CIO, Healthways Inc. Davis-Kidd Bookstore Green Hills, luncheon meeting. Details here.

(Sept. 24-25) Health M&A and Corporate Development Conference, at Loews. See 'Ventures', above.

(Sept. 26-27) Tennessee Valley Venture Forum, 11th annual conference, Knoxville. Details here.

(Sept. 26-28) Tennessee Biotechnology Association annual meeting, Cool Springs Marriott and CS Life Sciences Center.

(Oct. 2) Dossia Symposium convenes in Nashville. See Healthcare section above for further info.

(Oct. 4) Nashville Technology Council Tech Roundtable, program on PCI Standards. Details here.

(Oct. 5) Women in Technology of Tennessee scholarship deadline. Details here.

(Oct. TBD) Middle Tennessee Mind to Marketplace council meeting.

(Oct. 11) InfraGard Middle Tennessee meeting 5 p.m., Belmont Univ. ISSA/ISACA panel.

(Oct. 12-13) devLink Technical Conference, details here.

(Oct. 16-17) CyberSecurity Summit Knoxville.

(Oct. 23) Innovation Valley Technology Council TechX2007 expo and Navigator Awards presentation. Keynote: Peter Ungaro, CEO and president, Cray Inc. Loc.: Knoxville Marriott.

(Oct. 24) Fall Mixer, Women in Technology of Tennessee, Nashville, details TBA.

(Oct. 24-25) Oak Ridge NL Southeast Solar Summit. Focus on R&D and commercialization. Details.

(Oct. 26) NTC Golf Outing - Vanderbilt Legends Club. Details here.

(Nov. 8) "Green Data Centers" program by Nashville Technology Council and Women in Technology of Tennessee. Details TBA.

(Nov. 8) InfraGard Middle Tennessee FBI presentation, members only. Millenium Maxwell House Hotel.

(Dec. TBA) NTC Holiday party.

2008

(Feb. 18-23) SANS Essentials Bootcamp Marriott Courtyard West End. Details.

(May 8) Tentative TN HIMSS 2008 Summit.