UPFRONT Gore's Nobel...E-Voting...Tennessee Technology Development Corp. relaunched...George Lucas taps local as advisor...Atiba...VCs in Facecard.com...Vaco, Zycron, eMids draw partners...Ingram Micro...Music Row... more
HEALTHCARE Informatics Corp...SharedHealth..NotifyMD..Aionex..HealthStream, Emdeon...THA, HMS, nTelagent...VU, TransHealth, Passport, CareSpark, Change:Healthcare..
more
VENTURE NASHVILLE VP-to-VC Gore..TyraTech, Goldleaf, Dalcon, ReZoom, Vextec, Cybera, QuadraScan, Chrysalis, Petra...echomusic, Santé, Vaco, Parthenon Pub, Cell Journalist, Dolphini... more
PARTNERS Execs and gambits you should know...from Dell, Kroll, Emma, VU, Barge Waggoner, CAT, Evoluc, Comdata, Carnes, C&G, Zycron, NationLink, CIBER, Black Box, Peak10, LBMC, North Highland... more
FOCUS: ConnectivHealth Under health-media entrepreneur Scott McQuigg, VC-fueled firm is spawning online services and acquiring other firms more
CONNECTIONS 2008 could bring the Big Bang in Broadband...updates on that $6 Mil state contract, plus AT&T, EPB FTTH, TRA, WV Fiber, Verizon, Cricket, VoIP providers..
more
GOVERNMENT Lottery tech woes...E-voting, GIS, Data security, contract wins, surveillance, law enforcement... more
INNOVATION Tennessee's full-blown workforce/education crisis..campus research at UT, Vanderbilt, Chattanooga's SimCenter, Oak Ridge NL news, new grants.. more
RESOURCES VU Green computing, eLab update, Music & technology, I-net tax moratorium, NASCIO and SIM surveys, reviving local DAMA chapter, trends and online resources...
more
EAST & WEST Scripps IPOs..entrepreneurs statewide, new businesses and IT offices, development and marketing partnerships, service alliances, leadership kudos!.. more
CALENDAR News you can use about events across the state and beyond.. more
UPFRONT
Laureate GoreAt least five Oak Ridge National Laboratory scientists participated in the climate change project that shared the Nobel Peace Prize with former Vice President Al Gore. Tom Wilbanks, a corporate fellow and senior scientist in ORNL's environmental sciences division, was a lead author for one of the working groups of the Intergovernmental Panel on Climate Change. Knox. News Sentinel, Oct. 16. Gore was named "Tennessean of the Year" by The Tennessean and online voters, Dec. 30. Gore's CurrentTV here. See items on Gore's involvement in venture capital in the 'Ventures' section. (Photo is © Nobel Foundation.)

The Tennessee Technology Development Corporation has relaunched under President Eric

Eric CromwellCromwell and will set its board-meeting schedule in the next few days. Cromwell said recently,

"Our first assistance program to be launched will focus on helping small technology businesses apply for and win federal SBIR/STTR funding awards." Related story, here. Cromwell has been joined by Kate Yager Borkon, who is now TTDC research director. She previously served with Cromwell at ECD. The TTDC board of directors may soon add two members.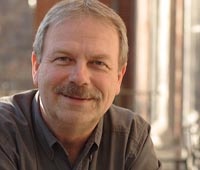 HasselbringDr. Ted Hasselbring, an educational software developer at Vanderbilt's Peabody College of education and human development, has been named to the national advisory board of the George Lucas Educational Foundation for a six-year term. Star Wars creator George Lucas established the foundation in 1991. Hasselbring is the creator of Read 180, a reading-intervention software program managed by Scholastic Inc.

Atiba Software LLC Founder JJ Rosen has named Donald N.

Atiba's Rosen "Chip" Gallent, 35, to the new post of Atiba COO. Until his resignation in May, Gallent was president of GameZnFlix Inc., the online video game and movie rental company based in Kentucky. For Atiba, he'll consult and lead sales and marketing. His earlier experience includes GM of Ingram Entertainment-controlled Frank Best & Ingram Advertising and its Thinktivity Interactive unit; ebiz strategist XOR Inc.; owner of Fourthturn Collective, an ebiz strategy and development firm; and gigs with Pomeroy, Qwest Digital, Digitran industrial simulation, NetContent and others.

Nashville is ranked 9th in the nation for blogging activity, according to Nielsen. MetroBlogging Nashville, Dec. 19. Tennessean, Dec. 19.


Owen's DuBoisNashville music industry 'insulated' somewhat from illegal downloading, because country listerners are slow to adopt technology, according to Tim DuBois, the prominent industry exec who has joined the Owen Graduate School of Management at Vanderbilt, BusinessWeek, Dec. 27. DuBois says the impact of digital technology is a big part of the entertainment-entrepreneurship course he'll teach, beginning this month. Owen Dean Bradford sees DuBois' course as differentiating the school from competitors, VU release, Dec. 13.

'Nashville schools should play guinea pig for face-recognition technologies,' according to a Commercial Appeal editorial, Dec. 31. CrossMatch facial-recognition tools in use in pilot schools and in central administrative building in Metro Nashville, eSchools News, Nov. 7.

Gibson Guitar created a stir in the global media pond with the introduction of its
robotic self-tuning guitar. Related, Tennessean, Dec. 13. YouTube post here.

Martha IngramIngram Micro — with a board that includes Ingrams Martha, Orrin and John, as well as former Vanderbilt Chancellor Joe B. Wyatt — keeps making news, recently announcing the formation of a digital-signage division.

Company splits: Novita Technologies, which recently took up residence in Hendersonville, was chartered in August and became operational in November. Where'd the company come from? It sprang from a management-led buyout of the sensor business of Trico Electronics in Springfield, Tenn. Novita now has about 15 employees and is shooting for a 50-person workforce in the near future. The buyout was led by Novita President Mike Corvaia, formerly a VP with Trico. The state's sketchy Dec. 12 release is here.

Nashville-based Facecard.com took in funds from local Claritas Capital and another undisclosed VC. The giftcard provider leverages MySpace, Facebook audiences, NashvillePost.com, Oct. 11. Voyent Partners' Kever among Facecard's board of directors.

Outsourcing: Vaco Technology (Maryland Farms) announced Oct. 15 a strategic
eMid CEO Saurabh Sinha partnership with Synechron (Piscataway, NJ and Pune, India) for outsourcing. In May 2007, Zycron (Nashville) announced a similar partnership with eMids Technologies (Nashville and Bangalore). We queried CEOs of Vaco, Zycron and eMids and found that, as widely reported elsewhere, clients are increasingly driving outsourcing and 'shoring' decisions. Interesting that both Synechron and E-Mids are SEI CMMi Level 3 certified. eMids announced in October it is ISO 27001 (IS Management Systems) certified. More on rush to ISO 27001 compliance for 'customer confidence', here.


Election 2008: Viewers will be able to submit questions via Internet when Belmont University provides the venue for the Oct. 7, 2008 Presidential Election Debate, after besting 15 other bidders. Belmont will spend at least $1.3 million for the privilege. CPD release Nov. 19. Belmont story Nov. 19 here. NashvillePost.com, Nov. 19. Tennessean, Nov. 20. City Paper, Nov. 20. Impact of online queries was underscored by Memphis man's question to GOP candidates ("The death penalty: What would Jesus do?"), Comm. Appeal, Jan. 1. Note: Debate moderators will not be chosen til Summer '08.
HEALTHCARE

ICA's ZegiestowskyVanderbilt spin-off Informatics Corporation of America (ICA) on West End has one client (Bassett Healthcare, Cooperstown, NY), 26 employees (including 15 developers) and hopes to add a customer prior to exhibiting for the first time, during the Feb. 24 HIMSS event in Orlando. ICA leaders have known Bassett some time, and the Bassett environment is rich with other HIT vendors, enabling ICA to test its interface and collaboration capabilities. ICA is led by 43-year-old CEO Gary Zegiestowsky, who joined the company in 2005, before it became operational. Earlier, he was COO of Progeny Marketing Innovations (Cendant); worked in management-training with General Electric; and, was with Andersen Worldwide. He earned his BS in Chem.E. at West Virginia Univ. and his MBA from the Wharton School (U.Penna.).

Franklin-based NotifyMD, Inc., a provider of call management services to the physician practices industry, is partnering with MedicalMessaging.Net to offer its first outbound automated patient reminder calling services, release Dec. 19. The company also has created its first dedicated contact center in Farmington, Me., release Dec. 12. announces a partnership with Nashville-based VocalEZ, a provider of Physician Empowered dictation software and services. Release Dec. 4.

If tax deal approved, United Healthcare Group prescription-fulfillment center in Memphis will bring dozens of IT jobs, Memphis Bus. Journ., Dec. 19. Comm. Appeal, Dec. 20.

Shared Health VP-Sales & Marketing Jim Bureau told us recently his company currently has about $15 million in annual revenue, about 60 percent of which is earned via TennCare. Bureau, age 36, says his focus is on essentially replicating the Tennessee business in other
Jim Bureau states, including AZ, KY, GA, MS, MI, AR. Shared Health is evaluating "gap" opportunities that might suggest ways to work with particular insurance carrier, such as Aetna. The company is also keeping an eye on RHIOs, although that's a lower priority that repeating the TennCare coup. Development priorities between now and July include interoperability (with EMRs, PMS, hospitals, labs) and rolling-out a disease registry. On Dec. 11, Shared Health released results of physician-efficiency improvements following Shared Health Health Information Exchange (HIE), release here and white paper here. In October, Bureau addressed a Telehealth conference in Washington, D.C., providing an update on PHRs. Collectively, Bureau and CTO Hugh Hale are alumni of 3M, Oracle, IBM and, of course, Shared Health parent Blue Cross Blue Shield of Tennessee. BCBSTN committed $25 million to launch the Shared Health project, about two years ago.

Tennessee eHealth Advisory Council announced the state will receive a $7.9 million grant from the Federal Communications Commission (FCC) to expand the Tennessee Telehealth Network (TTN) to an additional 400 facilities and make health care services more readily available to Tennesseans in rural and underserved communities. Related e-Health resources. Times Free Press, Dec. 3 and here.

Metro Nashville Public Schools partners with HealthTeacher.com for instructional materials. Company says information about mental health and addiction are downloaded most. Nashville Public Radio, Dec. 26.

Healthstream's stock repurchase is part of an effort to fight 'undervaluation', NashvillePost.com, Sept. 24. Release, Sept. 24.

Nashville-based Emdeon Business Services bought 12th Ave.-based IXT Solutions, deal seems likely to result in a net drop in local jobs, NashvillePost.com, Dec. 20. Release Dec. 20.

Franklin-based Accord Scientific recruiters has partners with London-based Protherics Inc., which has U.S. headquarters in , Nash. Bus. Journ., Dec. 10. Release, Dec. 19. Earlier report on Accord alliance with Sarah Cannon Research Institute, Nash. Med. News, April 2007.

Aionex of Goodlettsville attracts angel capital and launches hospital communications and workflow product, Nash. Bus. Journ., Oct. 5.

nTelagent's management software to help providers evaluate self-pay patients goes
nTelagent CEO
Earl Winter beyond credit score (and its liability) to create an economic profile of customer at point of service, release Dec. 18. nTelagent, Inc. Signs Healthcare Customers LifePoint Hospitals, Psychiatric Solutions, Iasis Healthcare, NES Healthcare, The Schumacher Group, e+healthcare and Rockdale Medical Center, release Sept. 18. nTelagent says it's on 5-year fast-track, release Sept. 14. nTelagent inks contract with eMids.

Telehealth could alleviate nursing shortage as Baby Boomer cohort retires, column, Knox. News Sentinel, Dec. 15.

The National Alliance For Health Information Technology calls for creation of Voluntary Unique Patient Identifiers for Exchanging Electronic Health Records. NAHIT initiative to define key HIT terms, here. NAHIT forums were announced Dec. 18, details here.

Tennessee Hospital Association Solutions Group selects DSH Management Solutions as the preferred vendor for revenue-cycle management to help hospitals "capitalize on retrospective Medicare components of federal revenue, improve 340B revenue, and prospectively manage market share and revenue streams from the federal Medicare DSH and 340B programs." Release Oct. 1.

Healthcare Management Systems completed an equity and recapitalization transaction

HMS COO Starkey with Primus Capital, NashvillePost.com, Oct. 12. Steve Starkey named COO at Healthcare Management Systems, NashvillePost.com, Nov. 12. HMS announced Bill Edwards is desktop ASP systems engineer. Tammy Troutt is patient accounting application support analyst and was previously with h Outpatient Imaging Affiliates and St. Thomas Medical Group. Karen Meriweather is technical support analyst. She was a systems test software engineer for IBM Systems and Technology Group in Tucson, Ariz. David Hall is implementation project manager. Tennessean, Dec.19. HMS announces its offering 7.0 now meets CCHIT criteria for inpatient EHR.

Chattanooga's Erlanger Health System among providers adopting DB Technology for paperless report automation system for revenue cycle management, related release Dec. 6.

Vanderbilt Medical Center's Harry Jacobson, at 60, surveys his medical and entrepreneurial accomplishments, including Renal Care and helping entrepreneurs, Tennessean, Sept. 23, via pay archive only.

Tennessee Tech and PMR Inc. of Cookeville want state to fund expansion of smart-card program; pilot has attracted corporate and physician support, Nash. Bus. Journ., Nov. 30.

CHD Meridian Healthcare leaving Davidson County for Williamson, NashvillePost.com, Sept. 25. CHD Meridian adopted iMedica's EHR and practice management solutions, release Oct. 25.

Correct Care Solutions uses computerized medical records to track care for Metro inmates, Tennessean, Sept. 24.

The 2008 Health IT Spend: 65 percent or more of respondents indicate they'll be spending money on hospitals' information-systems technologies in HealthLeaders/Prince Marketing study sponsored by Waller, Lansden Dortch & Davis. Release Dec. 13.

Prime Health Services launches EContracting Online Provider Contracting Tool, release Oct. 29. Product facilitates contracting between PPOs and physicians.

HCA and other healthcare stakeholders partner on common info security framework, as part of Health Information Trust Alliance, release Dec. 5.

Blount Memorial Hospital, Maryville, adopted Misys EMR, release Dec. 13.

Brentwood–based The Little Clinic announced Mat Waites is CIO, supporting the company's retail health clinics Publix and Kroger. He was VP-IS for the Diversified Specialty Institute Inc. Release Sept. 20.

Luminetx (Memphis) and Explay announced partnership on ultra-miniaturized video-projection technology, release Oct. 23. Luminetx Veinviewer won certification for marketing in Europe, Comm. Appeal, Dec. 15. Luminetx is in the running for "Red Herring 100 Global 2007" recognition, MDN, Nov. 30. Luminetx signs group-purchasing deal with Amerinet, Comm. Appeal, Dec. 29.

Microsoft and Google's health-information offerings will stir the pot big-time, in 2008. InformationWeek, Oct. 17.

Jill Truitt has been appointed VP-IS and CIO for UT Medical Group in Memphis, Daily News, Oct. 24.

Luke Gregory joined Vanderbilt University Medical Center as assistant vice chancellor for Health Affairs, senior vice president and chief business development officer. The role combines duties of Norman Urmy, who retired after 25 years at Vanderbilt, and Jeff Kaplan, an associate vice
chancellor. Vanderbilt Reporter, Oct. 12.

M&A: Life sciences transaction involving Gene Logic (now Ore Pharmaceuticals) and Ocimum Biosolutions of India, for $10 million sale of Gene Logic's Genomic Assets business. The deal involved Robert Looney of Nashville office of Baker, Donelson, Caldwell & Berkowitz. SEC filing here. The Hindu, Dec. 18.

Nashville-based TransHealth was acquired by Webmedx, the Atlanta-based national medical transcription outsourcing firm, Nov. 5 release here.

CareSpark, a nonprofit Tennessee RHIO, will implement a health information exchange network across the Appalachian region of eastern Tennessee and southwestern Virginia. Nov. 5, HealthcareITNews.com. CareSpark announced a $2.6 million federal contract for HIT work, Oct. 5.

Passport Health Communications named Jason Wallis VP systems development on Nov. 15. Prior to joining Passport, Wallis was with such firms as Central Parking, Bankers Trust Services, NPS Energy and others. Passport earlier named four new product VPs, Oct. 23; and, announced a slew of appointments and promotions, Oct. 1. Related NashvillePost.com, Oct. 23.

Memphis hospitals adopt online patient-charting products from McKesson and Cerner, Memphis Daily News, Nov. 27.

HCA's Brentwood-based TriStar Health System contracted with SCI Solutions for automating orders for hospital services, release Nov. 12.

Methodist University Hospital launches Virtual Welcome Center, Memphis Daily News, Oct. 24.

Congress considers incentives to get physicians to use e-Prescriptions, Wash. Post, Dec. 10.

Chattanooga State Technical Community College and PHNS (Dallas) announced tentative agreement to promote Health Information Management job openings in Chattanooga, saying CSTCC has only accredited HIM program in Tennessee. Release Dec. 3.

Blue Cross Blue Shield of TN gets eHealthcare award for website, Chattanoogan, Dec. 7.

Insight Genetics opens lab and offices in Cumberland Emerging Technologies incubator, Nash. Bus. Journ., Dec. 3.

Change:Healthcare (MedBillManager) closes financing round, NashvillePost.com, Oct. 1. Management team, here.

Developer's interest in HealthSouth campus may result in razing Digital Hospital, Birm. Bus. Journ., Dec. 7.
VENTURE NASHVILLE

China trade growsUpdate on business links between Tennessee and the People's Republic of China, BusinessTN, December 2007. Earlier: Notes on Gov. Bredesen's mission to China this summer, NashvillePost.com, Aug. 8. Nashville investors fund social-networking site in China, NashvillePost.com, May 22. China real-estate developers in Nashville, NashvillePost.com, May 31.

Tennessean, Nobel Prize winner and former VPUS Al Gore joined

Kleiner Perkins Caufield & Byers venture capital firm to focus on 'clean' technology, site here. Gore also leads Generation Investment Management, here. The two teams have allied to pursue "green" business, technology and policy solutions, details here.

Vextec Corporation, headquarted in Brentwood, opted to place its new research facility in Indiana, rather than here. NashvillePost.com, Nov. 6,

Brentwood-based ReZoom.com, the portal for Boomers, shifted strategy, content and marketing to Indiana entrepreneur, NashvillePost.com, Oct. 17. The new 'beta' website is up.

Asheville, N.C.-based Watchit Technologies has agreed to buy Billboard Music Academy BMA Partners from Billboard Magazine, and plans to create a full-serve online music community, with educational and other services. Release Oct. 7. Recent WatchIt annual report here.

TyraTech Inc. biotech firm is still considering Nashville, as well as the Research Triangle in North Carolina and the company's current home in South Florida for its headquarters. The XL

TyraTech has VU rootsTech-sponsored company raised $50 million in a London AIM (TYR) IPO offering in May. TyraTech's Chief Scientific Officer is Vanderbilt University Biochemistry Professor Essam Enan, who studies insect repellancy and oversees a TyraTech laboratory on the Vanderbilt campus. A member of the company's management team recently told us a decision is unlikely before April, but should come by year's end. TyraTech is a leader in neutraceuticals, Cnet, Dec. 10. Vanderbilt release, Dec. 5. Related story, Tennessean, Nov. 26. TyraTech turns cow pies into a peat replacement, CleanTech.com, Nov. 20. Company signs exclusive agreement with Kraft Foods, Dec. 17.

Cybera and Passport Health, both based in Franklin, are among companies selected to present during the second Southeast Venture Conference (Feb. 27-28), details here.

Tech start-ups' lower launch costs are leading Venture Capitalists and Angels to think smaller about business scale and front-end investment, Wall St. Journ., Dec. 29. Fundamentals guide investment in technology offerings, Nash. Bus. Journ., Nov. 9. NCN, Brentwood Capital, Laura Campbell, Dalcon among voices.

Quadrascan Technologies attracts Brookstone investment, on high hopes, despite more than 5 years of no revenue, NashvillePost.com, Dec. 19.

Chrysalis Ventures (Louisville, Ky., Cleveland, Ohio) and Meritus Ventures (a Rural Business Investment Co. based in London, Ky., with office in Oak Ridge) announced Oct. 31 a $2.5 million investment in VoIP provider SinglePipe Communications (Lexington, Ky.). Chrysalis was lead investor.

Avondale Partners added Dan Owczarski as an equities analyst focusing on medical devices, Tennessean, Jan. 2.

Pharos Capital (Dallas, Nashville) announced Sept. 17 that it had partnered with a pension fund to put $25 million into Time Domain Corp., a Huntsville RFID player controlled by Pharos. Consultant Frost & Sullivan honored Time Domain for its progress in Ultra Wideband, announcement here. Huntsville's TimeDomain receives Pharos Capital funding, Release Sept. 17.

In Nashville, echomusic co-founder Mark Montgomery described IAC/InterActiveCorp. and his new parent TicketMaster as the white hats when they bought his firm, earlier this year. Comes now news that IAC will split in five publicly traded companies. Montgomery tells us he doesn't expect that to affect the spinoff of TicketMaster to affect his unit.

Santé Ventures, with offices in Austin and Brentwood, announced Dec. 17 it raised $130 million before closing a round it targeted for $100 million. Release Dec. 17. The Tennessean reported investors in the fund include Nashville's Fred Goad, Herb Fritch (HealthSpring), Marty Rash (former Province) and others.

Brentwood-based Capital Confirmation announced in October a series of moves to align or

Schellhorn
Capital Confirmation integrate its technologies with those of other companies: CaseWare; AuditWatch; Thomson Tax. The alliances bear the fingerprints of Chairman-CEO Chris Schellhorn, who brought decades of financial industry expertise to the company founded by Brian Fox.

Nashville-based Dalcon Communications is taking its IP communications technologies and services into the Florida market, by opening a Tampa office. Release Dec. 13. Joe Pennavaria, formerly with Time-Warner Telecom, is Tampa lead.

NetSuite: Chattanooga's SurfN Development Corp. hails the NetSuite IPO as signalling advance of on-demand grid computing and software as service, Chattanoogan.com, Dec. 22. Infoworld report on NetSuite IPO, Dec. 19. NetSuite IPO debuted to strong demand, release Dec. 26.


Goldleaf's BoggsQuo Vadis Goldleaf? Brentwood-based Goldleaf Financial Solutions continues to report new sales in a stream of releases, but has faced tribulations, including a lawsuit and the departure of another CFO. In October, the company declared it hit the 5,000 mark in remote-deposit customer deployments. Among other moves, the company inked an alliance with Montana-based Digital Compliance. Search earlier NashvillePost.com stories here. Stock performance, Yahoo! here.


Vaco, a privately held consulting and executive placement firm, has been named 33rd fastest-growing company in America by Inc. magazine. The company provides services to clients in the finance and accounting, technology and administrative fields. Jerry Bostelman is founder. Release, Sept. 25. Earlier NONT story on VACO technology.

Parthenon Publishing named Christopher Johnson director-digital media, from vSocial.com, where he was creative director. Release Oct. 19. On Sept. 13, Parthenon announced Peter Clifton, a former Ingram Book divisional CEO, joined Parthenon's advisory board. On Sept. 17, Relay online newsletter publishing was announced. Print On-Demand services announced, Oct. 3.

Collierville, Tenn.'s AIMS Logistics was acquired by U.S. Bank (Minneapolis), and is now part of the buyer's Corporate Payment Systems division, as part of the PowerTrack Payment Network. Release Oct. 9.

In Middle Tennessee, MPC Corporation (Nampa, Idaho) acquired Gateway's professional business and final-assembly facility in Middle Tennessee. Release Oct. 1.

Nashville's Universal Lighting Technologies (formerly part of Magnetek, owned by Littlejohn & Co.) was sold to Matsushita Electric Works, TechJournalSouth.com, Oct. 26.

Oak Ridge-based Aldis Inc. has received more than $3.7 million in its first round of institutional financing from venture funds Innovation Valley Partners, Battelle Ventures and Meritus Ventures, Knox. News Sentinel, Oct. 22 and Nov. 19.

Dolphini Networks bought TLW Custom IT, Nash. Bus. Journ., Dec. 7.

Idleaire expansion stalling as Knoxville company says it needs more capital, Knox. News Sentinel, Dec. 11.

In Brentwood, Guy Brown Products Co-founder Bappa Mukherji shakes things up, and his long-time partner Jay Chawan prepares to leave the company. NashvillePost.com, Oct. 10.

Nashville Records announced Dec. 10 it has acquired QuestPay, similar to PayPal, but with differences — including allowing users to send or receive moneys online and serving as a clearinghouse for royalty payments.

At Nashville-based Cell Journalist Inc., Co-founder and President Parker Polidor, says his company enables media outlets to accept and present audience members' photos and videos created via cell phones, digital cameras and video recorders. Polidor told us in December he had signed Opry.com as a customer. Earlier, the company announced a contract with The Dispatch Printing Co., of Columbus, Ohio. CJ powers "NashFlix," which is WKRN's YouTube-like platform, loosely linked to WKRN's blog, NashvilleIsTalking.com. In September, WKRN explained NashFlix would be used to provide user-generated content for on-air Weather reports and the like, as well as a community social network. Nashville's ConduIT Corporation, a late-stage incubator, holds a stake of undisclosed nature in Cell Journalist, Polidor confirms.

More than 40 Angel investors attended Chattanooga Technology Council's third Capital Connection event, Dec. 11. Presentations included Modern Sprocket, Inc. (CEO Patrick Hunt), which offers Essential Cog open platform for the distribution of content to the digital home; Notus Laboratories Inc. (CEO Dr. Ray DeBarge) nanotechnology applications in the area of ophthalmic surgery and treatment; Tricycle Inc. (CEO Jonathan Bragdon) which offers digital product simulation for the carpet industry; and Voices Heard Media Inc. (CEO Will Overstreet), which says it uses natural-language processing and search technology to enable interaction between the public and a 'personality.' CTC president is attorney Paul Weidlich. The Connection's sponsor was Forrest Simmons/BNY Mellon Wealth Management of Atlanta. Matt Jannerbo of Miller & Marin chaired the event.

Memphis' Wunderlich Securities will upgrade technology after $20 million sale of 'substantial interest' to Norway's Coil Investment Group, Comm. Appeal, Dec. 18.

Nashville-based Finagle.com was among presenters during Tenn. Valley Venture Forum, forum results Knox. News Sentinel, Sept. 17. Knoxville lags in development of Web 2.0 businesses, though Modern Sprocket and All Voices Heard may be exceptions, Knox. News Sentinel, Nov. 19.

Dreamstime.com — the Brentwood and Bucharest online archive of affordable licensed photography from photographers worldwide — says it's generating $10 million in revenue. Nash. Bus. Journal, Dec. 21.
PARTNERS
Vanderbilt CISO Mark Johnson won the Information Security Executive (ISE) National

VU's Mark Johnson Award in the academic category for outstanding leadership, contributions and innovative approaches to information security. Release, Nov. 13.

BusinessTN's "Hot 100" list includes quite a few tech-centric companies, December 2007.

Knoxville Business Journal's "40 Under 40" includes execs with tech and VC companies Tennetic Ventures, Tombras Interactive, TVA, Oak Ridge NL, Information International Associates. Knox. Bus. Journ., Dec. 17.

Access America Transport plans to be 'a leader in technology' and has opened an office on 8th Ave. in Nashville, Times Free Press, Sept. 9.

Tennessee is a target market for the new Birmingham office of Systems Alliance Inc., based in Sparks, Md., according to an Oct. 9 announcement. Former CA exec Patrick Crawford heads the new outpost. Release here.

Raymond Wall has joined Barge Waggoner Sumner & Cannon as CIO, supporting the

BWSC's Wall Nashville-based firm's 11 offices. He's relocating from Knoxville, where he was VP-IT for Community South Bank. Wall earned his bachelor's in EE at the University of Tennessee.

Nashville-based Association of State Boards of Accountancy named Ed Barnicott CTO as part of a September staff reorganization. He is responsible for all new product development, maintenance of all NASBA software systems and strategy for future technology. He was formerly a NASBA board member.

CIO McCoy now reports to president of Caterpillar Financial, following management-team shifts, NashvillePost.com, Sept. 24.

Abby Moore is now IT officer at Murfreesboro's MidSouth Bank. Tennessean, Sept. 25.

Bondware VP Jeff Johnson has left to take the COO role at Evoluc Communications, based

Jeff Johnson in Grassmere Park. Bondware Founder-CEO Tim Choate said Monday that Johnson had helped Bondware's Web Solutions offering mature, and the company now places priority on its search for sales and customer support staff. Prior to Bondware, Johnson was with InfoAdvantage, now part of XMI (formerly Xebec).

Nashville-based ADS security names president and COO, NashvillePost.com, Dec. 7. Nash. Bus. Journ., Dec. 7.

Acxiom Direct's Jay Graves, formerly of SmartDM, moves as President to GenCap-financed Brentwood firm, Hobby-Lobby International. NashvillePost.com, Nov. 13. Acxiom's attempt to go-private fell through in October, ArkansasNews.com, Oct. 7.

Document Solutions of Nashville will reinvest in purusing the e-discovery business of ligitation support, in league with its Atlanta sister company Paragon Legal Technology Support, City Paper, Nov. 5.

ProfitPoint Inc., the Franklin-based gift- and loyalty-card provider, announced Oct. 16 signing with Frozen Ropes, the baseball and softball instruction company. Ropes is integrating membership systems at its 40 locations. ProfitPoint serves more than 20,000 merchant locations. Other recent company announcements here.

LifeWay adopts ForeSee Results to gauge visitors online satisfaction using American Customer Satisfaction Index, Oct. 16.

Gaylord Hotels selects Agilysys lodging-management software for its new National resort and convention center, extending long-standing relationship, Sept. 19.

Prince Market Research launched Zoomerang's Beti survey online, release Sept. 20.

Brentwood-based Comdata Stored Value Solutions, Inc., a subsidiary of Comdata Corp. (and its parent Cerididan), announced Nov. 1 a pact with Qualcomm Enterprise Services, to deliver services that enable managing gift cards via mobile phones. Also, Comdata and Serious are now including CDs on gift cards, release Nov. 7.

Hi-Fi Fusion, online marketing shop, is going great guns in the entertainment field; founder Cassety is profiled, Tennessean, Sept. 21 (archive only). Earlier coverage of Cassetty's starting Hi-Fi Fusion after 2001 layoff from doomed Gaylord Digital, here.

Nashville Scene and Nfocus (Village Voice) named Julie Rutter operations director, with IT, production other duties. Tennessean, Oct. 12.

Ernie Jones and Lane Martin left Compuware's Nashville office to join the new-in-town team of Carlisle & Gallagher, NashvillePost.com, Nov. 20.

Brentwood-based Edgenet announced Nov. 26 that Juliet Reising will serve as CFO, Herb
Edgenet's Stafford Romig joined as VP-merchandising and Tim Stafford returns to the company to serve as SVP for global business development, a new position. NashvillePost.com, Nov. 26.

Former Dell Healthcare VP Linda Rebrovick joins Nashville-based NMG Advisers, NashvillePost.com, Oct. 29.

Franklin-based Carnes Group grew from 3 to 7 FTEs this year, driven by Microsoft consulting. Ed Carnes told us he thinks his new offering, centered around Microsoft Response Point, will contribute another 15 percent to his 2008 results.

Kroll Fraud Solutions suggests contributing factors in rapid growth of identity theft, Oct. 24 release. Nashville's Kroll Fraud Solutions and EthicsPoint announced Nov. 14 a joint referral partner program.

Dell Inc. lay-offs hit Tennessee (250 slots), Texas and elsewhere, Austin American-Statesman, Oct. 25. Dell consolidates its advertising: One agency (WPP) instead of 800 worldwide. Release Dec. 2. Dell completed its acquisition of Everdream SaaS provider, Dec. 20. Dell acquires EqualLogic for storage market, Nov. 5. Latitude XT ready to ship, PC World via Wash. Post, Dec. 7. Other Dell news, here.

Emma, once known as Cold Feet Creative, is not only giving away Emma accounts to worthy nonprofits for the fourth year, but also plants trees year-round as people vote on the company's VoteforTrees.com site. The FAQ about the danger of Trees is worth the visit.

Bluebird Cafe owner Amy Kurland told NashvillePost.com she hopes the Cafe's "Second Life" island will get more attention under its new owners, Nashville Songwriters Association International. NashvillePost.com, Nov. 8.


Tennessee Titans Quarterback Vince Young is associated with NetSpend's financial-literacy website, release Oct. 5. NetSpend had introduced the Vince Young-endorsed debit card earlier this year. Meanwhile, locally, Bytes of Knowledge and Fresh Dirt Marketing are developing new website for Tennessee Titans' Place-kicker Rob Bironas. NashvillePost.com, Nov. 30.

Zycron Inc. named Dennis Waggoner VP and hired Gary Ellis, a former SCB officer, as a project manager. NashvillePost.com, Nov. 26. In October, Zycron announced it had increased spending with minority-owned firms 20 percent to more than $2 million annually.

Franklin Synergy Bank named Jason Ezell AVP and senior web developer, in the Aspen Brook branch at Cool Springs, Tennessean, Dec. 25. He was Internet banking administrator for Cumberland Bank.

American Society for Training and Development Middle Tennessee Chapter presented its Golden Torch Awards to a host of local companies.See page 5 of the December ASTD newsletter here (scroll down).

Cool Springs-based NationLink Wireless announced staff additions: Mark Bowman joins as a corporate account manager. He will focus on sales of the company's portfolio of products. Bowman was previously business sales manager at Clearwire. Chris Kelley joins as a Web developer. He was previously with cj Advertising. Tennessean, Dec. 23.

Franklin-based PassAlong Networks' recent releases reflect the relentless partnering, promotion and repurposing of the company's entrepreneurial divisions, archive here. PassAlong enlists partners to develop music systems for automobiles, Tennessean, Dec. 6. Related: CEO Jaworski, NONT.

Investment Scorecard of Nashville (now a div. Informa Investment Solutions) has joined Reliance Trust Company (Atlanta) and ITM Insurance Trust Monitor (Cedar Falls, Iowa) to market software and services to the Trust Owned Life Insurance market.

In Memphis, Interactive Solutions Inc.'s CEO Jay Myers reflects on how company recovered after embezzlement, Comm. Appeal, Dec. 17.

Four-year-old Concept Technology on Music Row added field engineers: Shawn Blaylock, previously with Sonitrol; Dave Crawley, previously with Tenn. Air National Guard, Don Givens, previously with Manier and Herod; and, Robbie Farmer.

Ben Franklin named senior network administrator for Network Technology Partners (Dempsey, Vantrease & Follis, Murfreesboro).

Black Box Corporation named former Interim President Terry Blakemore to the post of President and CEO. Black Box has a Mid-Tenn presence. Release Oct. 18.

Peak 10 Inc. renewed its service agreement with Nashville-based IXT Solutions, a healthcare information management company. Nash. Bus. Journ., Oct. 9.

The Tennessean has erected a new beta site for its future webpage. It's here. Compare with current homepage, here.

The City Paper adopted Olive Software for publishing, release Nov. 13.

Stacey Martin, VP-Operations, The Tennessean (Gannett), is among the "20 Under 40" industry change-agents selected by Presstime Magazine. Release Dec. 3. Tennessean, Dec. 3.

Nashville-based K and J Computing LLC now contracts with Bradford Networks to provide software integration and installation of Network Access Control Director and Campus Manager Software solutions in the Southeast.

CIBER — Ann Griffiths now handles State and Local Government business for the Eastern U.S. (release Nov. 20). Also in the Southeast, handling Commercial business are Hazelton in West Tennessee (rel. Nov. 12), and Phillips elsewhere in the Southeast (rel. Oct. 8), all of which may or may not matter to Donny Wiggins, who's in charge of delivery from Memphis (rel. Oct. 26) -- and all this is happening at a time the company has so much money it's buying back equity and debt (rel. Oct. 31). Brentwood regional office is led by John Wood. Wood says CIBER has 125 people workingunder the Nashville umbrella.

North Highland on Nov. 1 announced: Brian Harrison to principal (formerly with Cambridge Technology Partners); Joseph Barrett to senior manager (formerly Accenture); Anne Houser to senior manager (formerly with Accenture); Angela Maternowski to manager.

LBMC Technologies reported since our last NONT that Nancy Newton joined as senior Great Plains consultant; Richard Moses joined as network engineer; Roland Taylor, Ph.D., joined as consultant (from Robert Half); and, Shelley Madison joined as marketing manager.

Fifth Third Processing Solutions announced two Nashville-based restaurant merchants as new clients: Shoney's and Logan's Roadhouse. Release Dec. 11.

Vanderbilt is among several schools participating in beta trials of Microsoft's web-based productivity applications. ChannelWeb, Dec. 10. InfoWorld, Dec. 10.

E-commerce: Nashville's U.S. District Court is site of dispute between online retailers of undergarments, NashvillePost.com, Dec. 7.

Madison-based Equinox Information Systems announced Taqua Inc., ANI Networks and Matrix Telecom adopted its telecom software and related offerings, releases here.

FOCUS: ConnectivHealth
ConnectivHealth Inc., the health-information network based here, recently consolidated its Davidson County and Cool Springs offices in Maryland Farms (Brentwood). The firm boasts more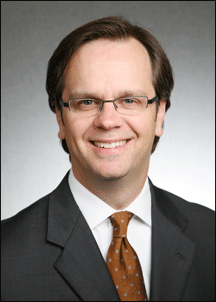 Scott McQuigg than $5 million in annual revenue, and a workforce of 37, about two-dozen of are now at 5200 Maryland Farms Way. The balance of the workforce is in the SF Bay Area and the Northeast.

Founded less than two years ago by 40-year-old Scott McQuigg and investors Petra Capital (Nashville) and Chrysalis Ventures (Louisville), the firm now known as ConnectivHealth targets non-payer stakeholders, including physicians, consumers. McQuigg previously led provider- and payer-oriented HealthLeaders-InterStudy, a Nashville company now owned by Decision Resources (Waltham, Mass.).

ConnectivHealth offerings include Discovery Hospital, which offers private-labeled content for its customers (in collaboration with Discovery Communications, originators of the cable-borne Discovery Channel); HealthTeacher (in-use by more than 7,000 U.S. schools and active in 60 nations); PeerClip (a secured online research tool and rating/bookmarking site for physicians); and, 14-year-old VerusMed, which offers medical news and information for more than 150,000 physicians, healthcare professionals and industry executives through "therapeutic and industry segment-specific publications."

ConnectivHealth, which is a digital-media holding company, was previously known as FaxWatch Inc. The services of the former FaxWatch continue today, via VerusMed. The parent company gained its ownership of Discovery Hospital and HealthTeacher through its acquisition of the former Relegent, led by entrepreneur and now-ConnectivHealth executive Tod Fetherling.
CONNECTIONS
In exchange for its (pdf) $6 million contract with the state, Connected Tennessee under Michael Ramage
Ramagehas a broad mandate and many reporting obligations. Connected Tennessee's midstate coordinator, Larry Raybon, summarizes e-Community effort in Middle Tennessee, Tennessean, Dec. 14. Working to bring broadband to Hancock County, Nov. 23. Broadband usage steadily increasing in Tennessee, WPLN, Nov. 19. Availability of broadband not always accurately depicted on state's maps; Connected Tennessee is working to improve rural access, Tennessean, Dec. 2. Oversight of Connected Tennessee's work is shared by the General Assembly's Broadband Task Force and the Department of Economic & Community Development. Related, NashvillePost.com, Oct. 12.

The first city in Tennessee to have free wi-fi access for all its citizens is South Pittsburg, Tenn., population 3,925, BusinessTN, Dec. 2007. Sumner County businesses increasingly find that free wi-fi draws customers, Tennessean, Dec. 30. Times Free Press, Dec. 27.

Sale of Memphis Networx is now 'contested case' before the Tennessee Regulatory Authority, Memphis Daily News, Dec. 10.

Tennessee Regulatory Authority likely to add Tre Hargett as director to succeed Pat Miller. Chattanoogan.com, Dec. 7. Hargett served in the Tennessee House ten years, before joining the private sector. Miller has joined Gov. Phil Bredesen's staff as senior adviser and director of legislative affairs.

WV Fiber sold to Ultra; Marcum remains at helm as president, NashvillePost.com, Nov. 20.


ISDN-Net's PratherNashville-based ISDN-Net named John Prather to lead business development, with an eye toward expanding services in other Tennessee markets. Prather was previously CEO of Brand X Networks of Fresno, CA. Leon Ben joined the sales team from Cricket Communications, and Terry Dykeman joined in CRM. She was previously with Multipro Training.

Hamilton County Commissioners voted Dec. 19 to unify 911 operations for the county, Chattanooga and three other municipalities, in a process that will take about a year. Times Free Press, Dec. 20. Bradley County 911 supervisor is now president of Tennessee Emergency Numbers Association, Times Free Press, Sept. 23.

Jackson, Tullahoma utilities have selected Wave7 Optics for municipal "Triple Play" fiber networks. Tullahoma will spend $16.9 million.

Clarksville Department of Electricity adopts World Wide Packets' Ethernet solution for citywide FTTH net, release Nov. 5.

Chattanooga's EPB may set FTTH bond-finance terms Jan. 18, despite lawsuit in Davidson County Chancery Court, Times Free Press, Dec. 19. Cable industry files lawsuit against EPB, Chattanoogan.com, Sept. 21. ChattanoogaPulse.com says (Jan. 2) the EPB vs Comcast battle is akin to "Alien vs. Predator." EPB board approves $219 million initiative, Chattanoogan.com, Sept. 21. Chattanooga tech companies provide comments on EPB plan, Times Free Press, Sept. 15. EPB names Espeseth to head FTTH division, Chattanoogan.com, Oct. 19. Cable industry exec Briggs write Chattanooga City Council objecting to EPB plan, Chattanoogan.com, Sept. 24. Commissioner Casavant expresses concerns about EPB's undertaking FTTH, Chattanoogan.com, Dec. 5 and Times Free Press, Dec. 8. Survey by Cable industry suggests most Chattanoogans wouldn't put public funds behind FTTH, Times Free Press, Nov. 14.

Knoxville company once known as Eonstreams wins $40 million federal jury verdict against Clear Channel Communications for breach of agreement to name Eonstreams its primary streaming provider. Knox. News Sentinel, Dec. 12.

Cybera signed Gracious Home Inc., a DIY and home furnishings retailer in Manhattan, for SmartNetwork broadband backup of its sites. Release Sept. 18. Cybera adds to EZ-Mart Stores (Ashdown, Ark.) to its client roster, Dec. 12.

Current roster: Metro Nashville Community Access Corporation board overseeing operations (not programming) of public-access cable channels 3, 9, 10, 19.

Education Access Corporation, which programs Metro Nashville public-access channels 9 and 10, will add Beth O'Shea, a retired Metro Schools teacher, to its board. She will complete the unexpired term of her predecessor, Vanderbilt Assoc. Vice Chancellor Beth Fortune.

Verizon broke ground in October for its new $54 million regional headquarters in Aspen Corporate Center near Cool Springs (Franklin). Aug. 2007 release here notes inclusion of IT, network operations in new facility. Earlier guidance suggested hiring for new jobs will commence in 1Q08.

AT&T dubbed 'Marketer of the Year' by Marketing Daily, Jan. 2.



Video franchise reform: Two years ago, legislation for statewide video franchising was prepared, but didn't move. Then, during the 2007 General Assembly session, the bill got a fresh start and an intense lobbying battle erupted, pitting AT&T and its allies against the Tennessee Municipal League, the state's mayors and county executives, the Tennessee Cable Telecommunications Association and public-access TV stakeholders. Round 3, which begins next week, promises to be equally intense, though possibly more coherent. It's likely that there will be at least two variations on franchise reform on the table, one from each of the opposing camps. Recent coverage: Round 2 cost nearly $11 million in lobbyist and promotions spending, Times Free Press and Knox. News Sentinel, Nov. 20. Cable fires broadside, NashvillePost.com, Dec. 6. Municipal League: 'No peace talks with AT&T', NashvillePost.com, Dec. 7. Reform gets new General Assembly sponsors, NashvillePost.com, Dec. 4. Previous sponsor Curtiss won't sponsor AT&T version, NashvillePost.com, Sept. 25. Issues roundup: Knox. News Sentinel, Nov. 9. Cleveland Daily Banner, Nov. 2. Jackson Sun, Nov. 11. Associated Press reported (AP via TFP, Dec. 23) that cable and telecom representatives sat down to talk shortly before Christmas, but no word yet on whether the parties merely 'talked at' each other, i.e., rehashing their positions as they've done before, or actually opened the door on true negotiations.

Despite insisting that in Tennessee the company will accept nothing less than statewide franchising, AT&T pursues local contracts in Mississippi. The town of Horn Lake in DeSoto County is apparently but one example, Comm. Appeal, Dec. 9. Editorial asks by AT&T won't deal with individual communities in Tennessee, Comm. Appeal, Dec. 28. In response to a question about Mississippi, AT&T told us Dec. 11, "A state certificated franchise in Tennessee offers our shareholders the most investment certainty and more importantly, promises to bring Tennesseans a real alternative to their current cable provider much sooner. Each of our states is different and we continue to keep all strategic options open."

AT&T expands wireless banking offerings in Tennessee, Times Free Press, Dec. 22.

In promoting U-verse to consumers, AT&T places emphasis on outreach in the community, MediaPost, Oct. 11. Consumer marketplace battle between AT&T and Comcast heats-up in Detroit, as AT&T launches U-verse, DetNews.com, Dec. 18. AT&T believes it has an edge in 'permanent pricing' vs Comcast's promotional discounts. Investors worry Comcast's business is eroding rapidly, while observer says woes are exaggerated. Comcast is investing heavily in Tennessee to improve service, roll-out triple-play products, Tennessean, Jan. 1. Related on local Comcast hiring of 300 and investment of $70 million, Tennessean, Oct. 26.

AT&T rolls-out lower-priced DSL, Cnet, Nov. 27. AT&T Broadband initiatives page, here. AT&T launches RemoteVaultPC for data storage and backup.

Cricket Wireless Internet Service launched in Nashville, Sept. 17. Similar to Cricket's unlimited mobile phone offering, the introduction will enable customers in these markets to have unlimited wireless internet service through their laptops for one low, flat rate with no long-term commitments or credit checks. Release, Sept. 17. Service relies on Leap Wireless.

FCC modifies media-ownership rules, Dec. 18 release. FCC votes to promote video-content diversity, FCC release Dec. 18. FCC countdown to Digital Television Transmission, resource page here.

Pew Internet and American Life Project reports on Americans' inadequate knowledge of their communities' Broadband infrastructure, here.

Consumers will have spent more on wireless than on land-line phones in 2007, says forecast, Times Free Press, Dec. 20.

Consumers may face higher prices in FCC and Congress pressure cable-communications companies to offer programming "a la carte," Tennessean, Dec. 2.

Comcast will spend $70 million in Middle Tennessee in 2008 and hire 300 more employees, Daily News Journal, Oct. 26.

Shift to fiber from copper wires led to layoffs at General Cable in Jackson, Jackson Sun, Oct. 16.


GOVERNMENT
Lottery Chief Hargrove says automated drawings save $5 million in revenue and fund

Lottery's Hargrove additional 1,200 scholarships, City Paper, Oct. 30. House Minority Leader Mumpower may try to force Lottery to switch back to manual drawings from computerized, reversing a change made in July, City Paper, Dec. 11. Times Free Press, Dec. 11. Knox. News Sentinel, Dec. 11. WPLN, Dec. 11. Report says Sen. Ketron (Murfreesboro) believes General Assembly will mandate return to balls, NashvilleScene, Oct. 13. Texas Math professor studies lotteries and criticizes Tennessee Lottery on full disclosure and other measures, Memphis Daily News, Dec. 28. In October, TNLottery asked Smartplay International (software) and Gaming Laboratories International (certification) to compensate the Lottery for software problems, Tennessean, Oct. 31. Related, KPMG auditing role, LotteryPost.com, Oct. 3. Sen. Jim Kyle expresses concern about inadequate legislative oversight of lottery, Chattanoogan.com, Sept. 13.

Electronic voting with paper trail recommended for Tennessean by Advisory Commission on Intergovernmental Relations, Tennessean, Dec. 24. Times-News, Dec. 15. Tennessee has no paper-record requirement. Daily News Journal editorial, Oct. 19. Activist's concerns: e-voting allows no recount with paper trail, column, Tennessean, Oct. 30. Memphis City Council is embracing e-voting and document management, Memphis Daily News, Sept. 12.

Gov. Phil Bredesen and Country star Taylor Swift, whose parents live in Hendersonville, and the Tennessee Association of Chiefs of Police launched a statewide public education campaign to combat Internet crimes against children. City Paper, Sept. 16. Tennessean, Sept. 16. Franklin Special School district teaches students Internet safety, Tennessean, Nov. 8.

Metro Government's internal services fees are once again controversial, with Information Technology Services one of the sore points, City Paper, Jan. 2.


Mayor DeanBite-size bid opportunities? Mayor Karl Dean's Minority Business Advisory Council announced Dec. 20 a list of recommendations to encourage minority-firm contractors, including "possible procurement segmentation or unbundling to allow for smaller, more manageable projects for which small businesses can compete. " City Paper, Dec. 21. Advisory Council members, as of Nov. 1.

Metro Council member Erik Cole wants Metro government to transmit documents electronically to reduce paper usage, Tennessean, Nov. 28. Shelby county recently stepped-up usage of e-distribution, Comm. Appeal, Dec. 9. MLGW launches paperless billing system, Comm. Appeal, Nov. 3.

Effective Jan. 1, Tennessee law restricts government agencies use of citizens social-security data for log-ins, etc., Tennessean, Dec. 29. The paper reported, "AARP was instrumental in helping draft and pass the legislation, which was sponsored by House Majority Leader Gary Odom, a Nashville Democrat, and Sen. Raymond Finney, a Maryville Republican."

Tenn. Board of Regents awaits SunGard improvements to faulty Banner software that support financial-aid programs, Times Free Press, Oct. 14.

DPRA Inc., a Knoxville-based Defense subcontractor, may layoff some workers if Defense Information Systems Agency cuts back on spending for software development, Knox. News Sentinel, Dec. 20.

China's computers may have been used in cyberattack on Oak Ridge NL, ChannelWeb, Dec. 10. Cyber hackers infiltrate ORNL, Knox News Sentinel, Dec. 7. Related New York Times report, based on reported Homeland Security memo, Dec. 8.

State of Tennessee will have two new data centers – in Nashville and Smyrna – in operation by 2010, NCCS.gov, Dec. 17.

Security: Many Metro Nashville voters' social-security and related information was stolen over the holidays from Election Commission offices in the Howard School Building; also, the State's Safety Department reported the theft of laptops that may have contained some drivers-license data, City Paper, Dec. 31. Tennessean, Dec. 29. Earlier related, Dec. 28. Laptop theft could slow voting, hamper voter turnout, Tennessean, Dec.31. Investigation of security breaches underway; no evidence, yet, of data being used illicitly, Tennessean, Jan. 1. Metro Police reportedly don't believe thieves were motivated by voters' personal data, City Paper, Jan. 2.

Metro Schools awarded a 5-year contract to Library Video Company (LVC) to equip all of its 135 schools with SAFARI Montage WAN Manager, release Oct. 4.

CIBER and ActiveStrategy partnered in winning a Metro Government to automate its "Results Matter" performance management framework with ActiveStrategy Enterprise (ASE) software. Sept. 28 release.

New VGT gambling-software jobs in Tennessee remain unlikely, due to still-restrictive language of legislation, NashvillePost.com, Nov. 1.

Knoxville State Rep. Bill Dunn (R) proposes online chat be allowable among elected officials, in full view of public, Knox. News Sentinel, Nov. 1.

Pinnacle Mapping Technologies won Shelby County Register of Deeds' contract for GIS photomapping, Memphis Daily News, Dec. 28.

Sequatchie County ambulance drivers will have laptops and rich GIS data to guide them, Times Free Press, Dec. 31.

State of Tennessee steadily refines college-services website, here.

TDOT launches new 'Smart Commute' site, to encourage carpooling, bus, etc., Daily News Journal, Dec. 23.

Tenn. Dept. of Revenue has bought a lot of Entrust Entelligence security protection, CIO, Dec. 26.

Office of the Metro District Attorney got a new website, launched in October.

Gov. Bredesen wants TBI to have access to statewide prescription-drug database, Nashville Public Radio, Dec. 3.

FBI investigating claims by computer programmer that he was bilked out of $80K by Integrate Technologies for work done for City of Memphis. Comm. Appeal, Nov. 18.

Tennessean editorial takes State to task for failing to share data regarding inmates and escapees, Tennessean, Sept. 25. Jefferson County sheriff discusses use of NCIC database, Sept. 25. Related news coverage, Sept. 16.

Germantown Police detective is among state's cybercrime fighters, Comm. Appeal, Nov. 9.

Chattanooga Police computer malfunction threatens many cases, Times Free Press, Nov. 5.

GPS, laptops among costs covered Olive Branch law enforcement grant, CA, Dec. 2.

TN Parole officials use GPS to monitor sex offender, Oct. 25, TriCities. FBI targets online predators, AP via Times Free Press, Oct. 14. FBI targets evil-doers online, Comm. Appeal, Oct. 10. Increased Internet Crime Creates Growing Backlog, WKRN Ch. 2 (ABC) Nashville, Dec. 3.


Knoxville hunter with .30-06 takes-out red-light camera that may have caught him running red light, Knox. News Sentinel, Dec. 12. Red-light cameras debut in Chattanooga, Times Free Press, Dec. 13. Chattanooga installs speed cameras, wins praise, Times Free Press, Oct. 31. Knoxville may adopt them, Knox. News Sentinel, Oct. 31. UT to probe ethics of traffic cameras, Knox. News Sentinel, Oct. 31. Oak Ridge may install red-light cameras, Knox. News Sentinel, Dec. 11. Automated wireless surveillance cameras in key locations help Chattanooga police deter crime, Times Free Press, Dec. 20.

City of Lakewood's new city manager wants to upgrade computer systems, networks, communications, Tennessean, Dec. 19.

Schools expand online updates for parents, Tennessean, Oct. 15. Parents may sign up for e-mail or text message alerts if students' grades slip. Related Metro Schools Chancery (Pearson) system news, here.

Distance learning advances in Rhea County following federal grant for tech upgrades, Times Free Press, Oct. 12.

Tablet PCs among the classroom upgrades that Rep. Wamp helped school win, Knox. News Sentinel, Sept. 13.

Students quiz Bredesen on education via online dialogue, Times Free Press, Nov. 21. In Jackson, Liberty High participated also, Jackson Sun, Dec. 8.

Boingo Wireless acquires Sprint's Wi-Fi Network key airports; Boingo's Concourse subsidiary cover Nashville International, Oct. 31.
INNOVATION
Tennessee stands among the nation's bottom 10 states in the percentage of adults who have college degrees and still will be playing catch-up in 2025, a new report finds. Times Free Press, Dec. 3. Chattanooga leaders see improving public education as key to city's future. Times Free Press, Dec. 30.

Mayor Karl Dean launches 'Project for Student Success' in Metro Schools, NashvillePost.com, Dec. 12. Local Dell Inc. VP Cook and Zycron CEO Darrell Freeman among Mayor Karl Dean's Task Force members who will attempt to reduce Metro Schools' drop-out rate, Tennessean, Dec. 13. Related story, Tennessean, Dec. 13.

Native son Chris Whittle tells Knoxville audience that students must prepare for global competition, Knox. News Sentinel, Oct. 25.

Tennessee workforce future skills are in short supply, Knox. News Sentinel, Nov. 27. Related report, here.

Southern Growth Policies Board reports on Tennessee challenges and responses, here and here.

UT-ORNL is the backbone of East Tennessee's "Extreme Technology Site," focusing business acumen, public dollars and scientific discovery to improve the region's economy, Business Facilities, Nov. 07.

Oak Ridge NL did nearly $400 million in work for non-DOE institutions during the past year, making it the biggest recipient of the "work for others" funding. Knox. News Sentinel, Oct. 23.

Private companies can conduct proprietary research at Spallation Neutron Source at ORNL, Knox. News Sentinel, Dec. 17.

DOE's 'Day of Science' recruitment-fair registration leaps to 1,400 in Knoxville, Knox. News Sentinel, Oct. 30.

New UT computing guru Zacharia named and also keeps ORNL job, Knox. News Sentinel, Nov. 5. OakRidger.com, Nov. 6.

ORNL Director Thom Mason delivers annual report on ORNL challenges and opportunities, OakRidger.com, Oct. 9. Audio clip of Mason's presentation, here. Outlook for Oak Ridge NL future development, Knox. News Sentinel, Oct. 14.

University of Tennessee President John Petersen and his allies have been pressing
UT's Petersen through 2007 to make UT-Knoxville a stronger "flagship" campus. Peteresen has faced a strong headwind in faculty criticism regarding management of the planned Cherokee Farm research facility, IT infrastructure and support, financial transparency, the role of athletics, projected increase of the student body to 33,000 and other variables. Knox. News Sentinel editorial favors expansive plans, Dec. 23. Faculty not totally convinced by updated strategic plan, Nov. 10. Related news story, Nov. 6. UT faculty frustration over email and computer system, Knox. News Sentinel, Oct. 29. UT upgrade will be led by Provost Robert Holub, Beacon student newspaper, Nov. 19. Faculty further airing of grievances, Beacon, Nov. 19.

UT Engineering Dean Way Kuo, born in Taiwan, reportedly has been recruited to City University of Hong Kong - Knox. News Sentinel, Dec. 1. Update, Dec. 12. The Hong Kong university reported it as a done deal, however.

UT-Chattanooga's SimCenter announced it received nearly $17 million in private donations to elevate the university's SimCenter to a national center for computational engineering. The donations are provided by the Benwood Foundation, the Lyndhurst Foundation, the University of Chattanooga Foundation, the Community Foundation of Greater Chattanooga, the Maclellan Foundation, the Tucker Foundation and several anonymous individual donors. Dr. Brown said the donations are contingent on UTC receiving support from state, federal and UT system officials,
details of which will be announced today at a news conference. Times Free Press, Nov. 20. Chattanoogan.com, Nov. 29.

VU Nano: A State economic-development infrastructure-improvement grant of nearly $250,000, plus an Office of Naval Research grant of about $500K will fund the work of Vanderbilt University's Clare McCabe (Chem. E.) and her group studying lubricants for nanoscale and microscale machines.

Vanderbilt professor's adaptation of LiveScribe's SmartPen for teaching blind students complex subjects that rely on graphs and charts will soon be available. Release, Dec. 3. Science Daily, Dec. 11.

Thomas A. Cruse, the H. Fort Flowers Professor of Mechanical Engineering, Emeritus, at Vanderbilt University has been elected a fellow of the American Association for the Advancement of Science (AAAS), an honor bestowed upon him by his peers.

Ultrafast optical shutter is switched entirely by laser light, Vanderbilt science news release, Dec. 6.

Vanderbilt's Virtual School project provides videoconferencing resources to small Alabama schools, release Nov. 30.

Vandy professor develops computer animated science-education program: Betty's Brain, release Dec. 3.

Vanderbilt Biodiesel Testing Facility given a lift from DENSO North America Foundation grants, release Dec. 3.

University of Tennessee Prof. Abidi conducts research in face-recognition and other biometrics technologies, Knox. News Sentinel, Dec. 17. FBI prepares vast biometrics database, Wash. Post, Dec. 22. New York Times article a few weeks after 9/11 on America and surveillance, here. Related story, Nov. 2.

UT-Chattanooga to create full-time research administrator position, Nov. 5, Times Free Press.

FedEx Institute for Technology at Univ. of Memphis is refining its mission under fourth CEO, Shaye Mandle, Memphis Bus. Journ., Nov. 30.

UT-Chattanooga exec who leads research for advanced technology center says Chattanooga has advantage in hydrogen fuel-cell race, Chattanoogan, Nov. 26.

MTSU gets $1.8 million federal grant includes some moneys for training math and science teachers for K-12, Daily News Journal, Dec. 20.

The Nashville Academy of Science & Technology was again denied charter school status by the Metro Nashville Board of Public Education Nov. 13. The group is expected to resubmit its application. Nashville City Paper, Nov. 26.

Math-Science education: 'Aspirnaut' projected may be brought to Tennessee schools by Vanderbilt faculty associated with VU Center for Science Outreach, VU faculty involved in Aspirnaut in Arkansas and may bring it to Tennessee. NWAnews.com, Dec. 27.

More on Tennessee's shortage of math, science teachers and Teach Tennessee, Times Free Press, Dec. 22. Elementary schools increase push on algebra, Wash. Post, Dec. 26. New Carnegie initiative, release Nov. 8. National Commission report in 2000, here. Vanderbilt academic resources, here.

Knox County's Hardin Valley Academy gets lab courtesy UT-Battelle, Knox. News Sentinel, Dec. 27.

Greeneville High School gets virtual classroom, WJHL Johnson City, Dec. 18.

AT&T Fellows Program equips Univ. of Memphis students with PDAs that enable them to carry classrooms with them in new learner-centric environment, Memphis Bus. Journ., Nov. 12.

High Tech Institute in Nashville and in Shelby County may lose accreditation, Comm. Appeal, Nov. 12. Related, Nov. 15.

Event helps students prepare for First Lego League's annual global robotics competition, with help from Chattanooga's SimCenter, Times Free Press, Nov. 20.

New SITES program to help young minority elementary students excel in math, Jackson Sun, Nov. 16.

Williamson County's Page High Schools students may take aerospace course at MTSU, Tennessean, Dec. 4.

Shelby county students enrolled in Academic Program for the Exceptional, Comm. Appeal, Dec. 3. The academy is part of the science, technology, engineering and math (STEM) initiative.

Southwest Tennessee Community College is preparing workers for biotech jobs, Memphis Bus. Journ., Oct. 29. Tenn Comm College feeding biotech industry technicians.

Citing advice of its lawyers, UT-Chattanooga kills UTCSTAFF e-mail listserv that one critic says contributed to the campus' culture and openness, Chattanoogan.com, Dec. 10.

ORNL's Jaguar supercomputer drops from 2nd to 7th-fastest in world in latest Top 500 ranking, Knox. News Sentinel, Nov. 15. IBM BlueGene still fastest supercomputer among Top 500, InformationWeek, Nov. 12. Jaguar speed improvements are on their way, Knox. News Sentinel, Oct. 9.

ORNL boasts some of the 'greenest' supercomputers, GreenerComputer, Nov. 16.

Oak Ridge NL's Ho Nyung Lee is top young President award-winner in the world of very small things, Knox. News Sentinel, Nov. 7.

ORNL is testing beta of LSI's XBB-2, partly because of its "demonstrated bandwidth of 6.4 gigabytes/sec," Govt. Computer News, Nov. 19. ORNL will deploy petaflop computer in 2009.

ORNL scientist was on Indiana University team that won supercomputing Bandwidth Challenge, ComputerWorld, Nov. 26.

Vinod Sikka, Oak Ridge National Laboratory's newly honored scientist of the year, gets as excited by community service and the demand for his research as he does from the discovery itself. Knox. News Sentinel, Nov. 21. He's ready to help businesses grapple with materials challenges.

Oak Ridge National Lab joined the Plug-in Hybrid Development Consortium to accelerate the commercial production of Plug-in Hybrid Electric Vehicles (PHEVs). Announcement Dec. 11.

Scripps grant funds Univ. of Tennessee digital media lab, Knox. News Sentinel, Oct. 20.



RESOURCES
eLab Exchange, formerly at the Owen Graduate School of Management, but now at UC Riverside, launched an Internet social-shopping predictions marketplace, New York Times, Sept. 17. Earlier NONT report on the organization's move to West Coast. Results of recent ratings of social-shopping sites. eLab is also developing an island sim in Second Life.

Vanderbilt University seeks to reduce computing energy usage by adopting a Virtualization strategy, for more visit here.

7 More Years! Internet Tax Moratorium extension was signed into law by President Bush, PC World, Dec. 3. Sen. Lamar Alexander was among advocates of extending Internet tax moratorium; his report is here, Nov. 7. Columnist weights pros and cons of Internet tax moratorium extension, Knox. News Sentinel, Nov. 19. Phone and TV services via online are taxable.

NASCIO: Results of Annual Survey of National Association of State Chief Information Officers, here (pdf).

Society for Information Management survey shows CEOs, CIOs, and top enterprise managers are placing an increased emphasis on attracting, developing and retaining IT professionals, released Oct. 9: "Antivirus protection ranks at the top when it comes to applications and technologies of importance to IT executives. It was followed by business intelligence, networks, business process management, and continuity planning and disaster recovery. IT and Business Alignment is still a major IT management concern, although for the first time in several years, this issue moved out of the number one spot. Several issues were new to the list of the 10 most prominent issues for IT executives in 2007, including: Building Business Skills in IT, Reducing the Cost of Doing Business, Improving Quality, Managing Change, Making Better Use of Information, and Evolving CIO Leadership Role. One reason a focus on recruitment and retention issues is important for SIM members may be that respondents reported a significant drop in the percentage of 2007 budget's allocated for offshore outsourcing." Related story on drop in spending for off-shoring, Network World, Oct. 15.

Computer science can match the brain's hardware, but not its software. The massive parallelism of the brain's computational activity is far beyond our current capacity. Column by UT computer-science Prof. David Lon Page. Knox. News Sentinel, Dec. 23.

Science.gov celebrates 5th anniversary of online operation from Oak Ridge, OakRidger.com, Dec. 11.

BusinessTN Annual Tennessee research-institutions supplement, Nov. 2007.

Ning is a free tool for establishing social-networking communities online.

The Nashville Chapter of DAMA, the Data Management Association International, has been dormant a couple years, but Major Wang, founder of Brentwood-based DecisionSource, is working with other tech and non-tech volunteers to relaunch the group. To volunteer and for further
information, write here.

Nearly a fourth of respondents to a Robertson County survey said they'd study Information Technology if a new community college were built there, Tennessean, Jan. 2.

IT Careers: IT employment climbing in Nashville area, Nash. Bus. Journ., Nov. 9. From 212 job openings in 2003 to 1,254 in 2007 spotcheck. Nashville Technology Council Job Bank. NTC Resume Bank. IEEE Computer Society Build Your Career beta site.

Nashville Technology Council CATALYST tech supplement to BusinessTN, Sept. 2007. NTC Catalyst website not yet active.

Spam & the Law: Baker Donelson lawyers describe unsolicited e-mails, faxes and telephone calls as "consumer nightmare and constitutional dilemma." White paper here, November 2007. Other NTC law resources.

IP: Waddey & Patterson, the intellectual property-oriented law firm, hires a full-blooded litigator and an IP associate, while a former W&P lawyer launches his own practice.

Radio Music License Committee moves to Brentwood, Nash. Bus. Journ., Nov. 5. Group is led by Bill Velez, former president of SESAC.

Cricket uses Nashville indie artists' tunes for ringtones, Nash. Bus. Journ, Dec. 7.

Clear Channel Hi-Def Radio is gaining audience, according to VP English, Tennessean, Sept. 21.

Memphis' Ardent Studios takes its artists online via BreakThru Radio, Memphis Daily News, Dec. 13.

Warner Music's capitulation to DRM music leaves Sony BMG as the only major holdout, Ars Technica, Dec. 27.

Universal Music Group and imeem announced Dec. 10 their agreement that will provide the imeem community with on-demand, interactive streaming of Universal's extensive digital music and video catalog. This makes imeem the first social-networking site to offer full-length, streaming access to the entire music and video catalogs of all four major music companies on an advertising-supported basis.

Royalties: Webcaster Pandora.com Founder Westergren discussed ongoing negotiations (under the watchful eyes of Congress beset with complaints about the recent hike in web royalty rates) about royalty payments, and the 'music middle class' of performers who indie material can get huge long-term plays online, Tennessean, Dec. 16.

The lengthy revenue tail of e-music may lead to more infringement lawsuits, as in this recent case involving performer Phil Vassar, NashvillePost.com, Sept. 19.

University of Tennessee's adoption of Ruckus is big hit, Knox. News Sentinel, Sept. 6.

RIAA targets more UT students, KNS, Dec. 4 and Nov. 28. Fresh RIAA lawsuits target Vanderbilt students, NashvillePost.com, Nov. 29. Tennessean, Dec. 1. Arizona case boggles some minds: RIAA says man who copied songs he legally bought to his computer has broken the law, Wash. Post, Dec. 30. University of Oregon is fighting back (US Dist. Court-Oregon Case No. 6:07-cv-06197), NY Times, Dec. 31.

'Permission e-mail marketing' may represent 27 percent of e-mail consumers receive, Tennessean, Dec. 16. Emma, ParamoreRedd, Tractor Supply are among sources. Tennessean, Dec. 16. Article also cached here.

Brentwood-based SharePoint Solutions, a Microsoft SharePoint provider announced a nontechnical SharePoint Services conference for Feb. 4-6, 2008.

Ideas: Technology's role in creating a new cultural elite capable of engaging with art and society, VU release Nov. 26.

Knoxville-area IT pro's encourage tech users to avoid tech fatigue by learning to 'unplug', Knox. News Sentinel, Dec. 17. One suggests declaring 'e-mail bankruptcy' and erasing your inbox, asking unanswered correspondents to start over with most important info.

While some see games reinforcing learning, many worry electronic toys may hamper natural development of children's capacities for self-directed play and fantasy, Tennessean, Dec.14.

Holidays cause local banks to issue more phishing alerts, TFP, Dec. 1. Online shopping may set records this holiday season; major employers, like Bridgestone, tolerate occasional personal shopping online by employees while at work, Tennessean, Nov. 27.

Domestic Spying: Conflict dogs Bush Administration and Telcos as Congress reviews companies' relationships with National Security Agency, NY Times, Dec.16.

Parents shouldn't ban children's Internet access, despite fears of predators, because deprivation of social networking could lead to covert networking parents can't monitor, Tennessean, Dec. 19. Bsafe Online (Bristol, Tenn.) says its All-in-One-Security Suite got a consumer award from iParenting Media Award Reviewers. Filtering and parental controls are highlighted. Release Nov. 5.
EAST & WEST
With a strong Knoxville presence, E.W. Scripps announced Oct. 16 it would split itself into
two publicly held companies: Scripps Interactive Networks and E.W. Scripps (newspapers). Initial announcement, Oct. 16. Top execs for the two new companies named, Dec. 13. Strategy gets high marks, Knox. News Sentinel, Oct. 17. Wall Street Journal, Oct. 17. Knoxville-based Scripps Networks Interactive will be led by Cincinnati-based Chairman, President and CEO Kenneth Lowe after networks and ewspaper divisions split and each goes IPO, Knox. News Sentinel, Dec. 14. Mark Hale will be SVP for technology operations and CTO. Hale helped launch HGTV in Knoxville. Scripps Networks also announced beta site for new online real-estate listing service FrontDoor.com, Dec. 12.

In Chattanooga, growing Infosystems Inc. moves its headquarters to larger space, Chattanoogan.com, Jan. 2.

In Louisville, Perot Systems Corp. has inked a 10-year IT agreement Jewish Hospital & St. Mary's HealthCare Inc., Bus. Journ., Oct. 15.

Middle Tennessee governments increasingly employ online auctions for surplus property; bidders says competition is tougher with nationwide online participation. Tennessean, Dec. 23. Metro's e-Bid site is here.

Technology enables dozens of StormReady communities in Tennessee, Times Free Press, Dec. 3. Thompson's Station raises money for weather-alert system with pancake breakfast, Tennessean, Nov. 7.

Frustrated contractor-entrepreneur saw opportunity to create Plan Express business to print bids near FedEx hub to reduce labor, shipping time, Comm. Appeal, Dec. 10.

Echota Technologies Corp. plans $6 million Tactical Training Center for military, couriers, executives working in harm's way, Knox. News Sentinel, Nov. 1.

Technology 2020 won a State Science & Technology Institute award for building entrepreneurial capacity, release Oct. 19.

Chattanooga-based Transcard (div. Innovative Processing Solutions, IPS) on Dec. 18 announced naming John Ainsworth president of Stored-Value Processor. He was with MasterCard Worldwide. He attended the University of Tennessee, Vanderbilt University, and American Institute for Banking. IPS is based in Chattanooga and is privately owned by Max Fuller and Patrick Quinn, the co-founders of $1.4 billion US Xpress Enterprises (NASDAQ: XPRSA).

Birmingham-based ComFrame Software on Oct. 19 announced its new office in Beijing. ComFrame has offices in Nashville, as well.

In Nashville, Nissan seeks court relief from paying software vendor's licensing charges, NashvillePost.com, Nov. 9.

Tennessee banks wading-into mobile banking, where users are enthusiastic, but currently a small 'hard-to-grow' segment, Tennessean, Dec. 13. Atlanta's Firethorn is preferred mobile software for some. Firethorn is being acquired by Qualcomm.

Adaptive Methods produces surveillance technology, promotes Buckner from leading Tennessee ops from Chattanooga, to leading corporate manufacturing, release Nov. 1.

In Chattanooga Oct. 23, online eBay reseller NuMarkets Inc. announced the launch of its new NuAutosellers, to sell automobiles, trucks and boats, including exotics cars and commercial fleets. NuMarkets took over the IP of the former consignment seller NuMarkets LLC, and has been
expanding facilities in Chattanooga.

Chattanooga-based Unum (formerly UnumProvident, NYSE:UNM) announced Kathy Owen was appointed CIO for Unum US division. Nov. 27. She was formerly SVP for operations and corporate systems. Owen joined Unum predecessor, Provident, in 1975. Simultaneously, Brent Rogers was named CTO, reporting to Owen. Release Nov. 27.

McMinnville is participating in Google's street view project, Knox. News Sentinel, Nov. 3. Related re Google in Knoxville, here.

Gatlinburg-based Markler promotes software for real-estate management, Knox. News Sentinel, Oct. 15. Company seeks qualified investors.

Memphis-based Verified Person scours the Internet looking for background on prospective employees, Comm. Appeal, Sept. 25.

Memphis-based Software Earnings is partnering with IBM to deliver an image-exchange-based payment strategy to Commerce Bank (Missouri). Release Oct. 10.

Memphis-based Remote Backup Systems Rolls out SiteShelter website data-protection solution, release Oct. 23.

In Memphis, Lincoln, Neb.-based IT services provider Qatalyst signed a lease in Corporate Park. Comm. Appeal, Sept. 16.

State Systems acquires Cole Communications, structured cabling and network integration firm in Memphis. Comm. Appeal, Sept. 13.

Four in Franklin County caught-up in Microsoft software anti-piracy lawsuit in federal court; Feds allege the piracy is driven by a criminal syndicate in southern China, Tennessean, Dec. 13. Microsoft files 52 lawsuits, TechShout, Dec. 15.

Regions Financial Corp. completes merger and integration of AmSouth holdings, release Dec. 10. Region's Finance local President Herron has led absorption of AmSouth operations, including technology, Tennessean, Sept. 24.

Five East Tennessee companies win "Navigator" awards, release Oct. 24 from Innovation Valley Technology Council (Technology2020). Cadre5 was named small-biz tech company of the year. IVTC release Oct. 24. Knox. News Sentinel, Oct. 24. Honors went to Duncan Earl and John Morris of Oak Ridge-based Sunlight Direct were named Entrepreneurs of the Year. Covenant Health, Technology Company of the Year, large business; Cadre5, Technology Company of the Year, small business; EnergySolutions, Community Service Award, large business; and Strata-G, Community Service Award, small business.

AGI SmarTech names chief marketing officer in Chattanooga, Chattanoogan.com, Nov. 19.

First Data compacts Memphis operations as it prepares to offshore after Kohlberg acquisition, Comm. Appeal, Sept. 18.

Freedom Calls helps connects military personnel and their families, Gallatin News Examiner, Dec. 16.

Memphis biotech and life-sciences companies are leveraging 'Aerotropolis' role of Memphis transportation hub, Memphis Daily News, Jan. 1.

Knoxville-based Pinnacle Communications says it has named Tina Wesson editor-in-chief for MyStateTENNESSEE.com. She was previously the winner of CBS' "Survivor: The Australian Outback" and also is an author. Pinnacle Founder Rocky Stephens tells us he's somehow involved, also, in launching Cherries Internet Cafe. Our followup questions about the substance of celebrity Wesson's role have produced no response from Stephens. Cherries-related story, Knox. News Sentinel, Nov. 7.

Walker County sheriff sees progress in forensic and related technologies, Times Free Press, Dec. 27.

Nashville's re-opened Fort Negley visitors center includes database of Civil War combatants, Tennessean, Dec. 14. Kerr column, Dec. 15.

Mix between science, law fascinated lawyer Gupta in Memphis, Comm. Appeal, Dec. 12.

East Tennessee Technology Access Center tailors technolory for seniors, Knox. News Sentinel, Sept. 14.

CB Richard Ellis offices in Memphis featured in Intel promo for vPro processor, thanks to IT network included masterIT LLC of Bartlett, Comm. Appeal, Sept. 13.

Electronic Vaulting Systems (EVS) has established data-security niche in Memphis, Comm. Appeal, Oct. 8.

Spying on your Furniture? Nashville-based CitySearchCams.com provide Robotic Webcam attraction service to lure shopper, release Nov. 13. Metro Furniture is demo site.

Univ. of Memphis launches new Center for Intermodal Freight Transportation Studies as city pushes hard to be intermodal leader, Comm. Appeal, Nov. 10. Related item, Aug. 3, 2007.

Austin Peay State University adopts Rave Wireless alert systems, Leaf Chronicle, Nov. 15. East Tenn. State University offers "GoldAlert" system, Johnson City Press, Nov. 8. MTSU is among latest universities to adopt Rave Wireless text alerting, release Oct. 2.

Business Systems Technology students at Tennessee Technology Center in Dickson will use Avaya Advanced Communication System donated by Hiscall, Inc. Tennessean, Sept. 24.

Chattanooga couple operates CyberMondayDeals.com, Chattanoogan.com, Nov. 23.

Westrex may put electronics company in Chattanooga, Times Free Press, Dec. 1. Westrex had redeveloped former Combustion Engineering property, Chattanoogan.com, Oct. 2006.

Chris Kolehmainen has been appointed CFO/CTO of Memphis marketing agency Chandler Ehrlich. He will help lead growth of the agency's interactive and new media departments. Comm. Appeal, Nov. 29.
CALENDAR
(Jan. TBA) President Bush's "State of the Union Address"; Governor Bredesen's "State of the State Address."

(Jan. 3-4) PMI Nashville, project management presenter Don Wessels, sr. consultant, Management Concepts. Info here.

(Jan. 4) Speaker Dr. Ray Orbach, DOE Undersecretary for Science, speaker, E. TN. Economic Council, Oak Ridge (865) 483-4577. Details.

(Jan. 7-10) University of Tennnessee Engineering School is host for National Science Foundation CMMI Engineering Research and Innovation Conference. Related story, Knox. News Sentinel, Dec. 24.

(Jan. 10) Nashville Technology Council "Paperless Office" Tech Roundtable, 4 p.m. at Novacopy, details here.

(Jan. 10) AITP Nashville meeting with speaker Andy Flatt, CIO of Healthspring, 5:30 p.m., details here.

(Jan. 11) Speaker Andrew Armbrust, president, Philotechnics, E. TN. Economic Council, Oak Ridge (865) 483-4577.

(Jan. 29) Women in Technology in Tennessee, presentation on "Virtual Reality" by Jim Bryson, Founder, 20/20 Research. Details.

(Jan. 30-31) NASCIO and partners offer "Healthcare IT Summit," Atlanta, Ga., details here.

(Feb. 1) MicroSoft Across America exhibit-demo, 10 a.m.-3 p.m., at LPS Integration, 230 Great Circle. Info here.

(Feb. 7) Nashville Technology Council Tech Roundtable, 4 p.m., "Electronic Discovery." Details.

(Feb. 7) Tenn./Ark. HIMSS Regional Mid-Year Summit, FedEx Institute of Technology, Memphis, details.

(Feb. 9) PodCampNashville convenes at Cannery Ballroom, Nashville.

(Feb. 16) Science Olympiad, Volunteer St. Comm. College., Gallatin, Tenn.; and, Chattanooga State Tech. Comm. College.

(Feb. 18-23) SANS Essentials Bootcamp Marriott Courtyard West End. Details.

(Feb. 18-22) Windows Active directory auditing workshop at HCA Conference Center, ISACA-Acteva program. Details here.

(Feb. 24-28) HIMMS 2008 Annual Conference, Orlando. Details here.

(March 6) Nashville Technology Council Tech Roundtable "RFID", 4 p.m., details here.

(March 5-6) 6th Annual Leadership Healthcare delegation visit to Washington, D.C.

(March 25) 4th Annual Technology Innovation Conference, Nashville Technology Council. Franklin Marriott Cool Springs.

(April 1) Chattanooga Technology Council Spirit of Innovation Awards luncheon, details here.

(April 2-4) Global Venture Challenge ORNL. Features an Energy Ventures Showcase with entrepreneurs' presentations to investors and teams of graduate students competing with product ideas for sustainable ventures. Details.

(April 14-15) PMI Nashville 2008 Spring Symposium, Nashville Convention Center.

(May 18-22) 16th World Congress on Information Technology, Malaysia. Lots of familiar tech companies represented, here.

(May 22) Tentative date, Technology! Nashville 2008. Nashville Technology Council. Details TBA.

(Sept. 18) 7th Annual InfoSec Nashville Security Conference. (Previous event, here.) Details TBA.