UPFRONT Zycron names president...Fiber vote tonight...Lottery balls in the air...Court automation dies...Metro Economic chief arrives...UT-K leadership change... more
Spotlight: Tennessee's technology advocates chart their paths NTC plots strategy...FedEx eyes tech-transfer...TNBIO, Chattanooga councils engage...TTDC seeks 'relevance' more
VENTURE NASHVILLE Angel investors rally...21e VOD venture...Dobie unveils Evie...NationLink growth...Shop at Home dies...company departing...ventures...new call-center entrant... more
Focus: Prognosis for PureSafety seems healthy more
HEALTHCARE VUMC's Pinson says CMS policy forces tech integration...CHS turns to McKesson..VerusMed's evidence-grading system...honors and appointments... more
PARTNERS Cybera hires Amador, Belmont program honored, new COOs, growth at CentreSource, honors at Dalcon... more
CONNECTIONS Cable wins a round in Chancery...Video-franchise forces marshalling...SkyAngel in TN...naked DSL... more
GOVERNMENT Laptop theft compromised voters' personal data...FBI looks into contracting...Dallas IT firm wins $15M state contract...TN Tech loses data...e-Bid, e-Vote...AG actions... more
INNOVATION New leadership at ORNL partnerships directorate...Frist Center inactive learning grant...Rep. Bart Gordon...Arnold Engineering's impact... more
RESOURCES RIAA hits UT again...Local Microsoft exec on piracy..Nashville is benchmarked...ID theft 'crime wave' says Kroll exec...Atomic City blog.. more
UPFRONT
Tonight's Metro Council vote may or may not give Access Fiber Group (Carrollton, Ga.)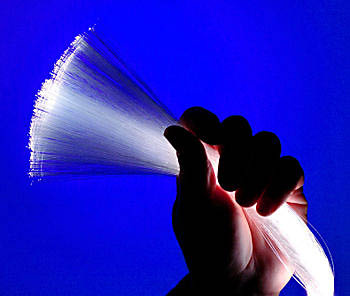 permission to lay 26 miles of cable, mainly to serve the Bank of New York's financial data center on Woodfolk Avenue in Nashville. Council staff have advised an amendment may be needed to ensure that Access Fiber does not get into the telecom business without a Metro franchise.


Zycron's SmithZycron Inc. promoted Stephen Howard Smith from executive vice president to president of the 16-year-old IT staffing and services company, Tennessean, Jan. 14. Before joining Zycron last July, Smith was with SCB Computer Technology and other tech companies.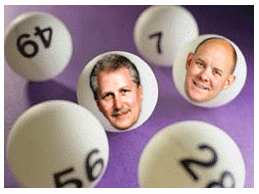 Sen. Ketron, Rep. MumpowerBalls or Bytes? Despite Lottery CEO Rebecca Hargrove's insistence that automation saves the Lottery many advertising dollars, State Rep. and House Minority Leader Jason Mumpower and Sen. Bill Ketron are pushing for a return to dropping balls. Gov. Bredesen has expressed some support for automation, but reportedly says he won't fight a switch back to balls, while Speaker Jimmy Naifeh has indicated whatever restores public confidence should be adopted, including balls. Nashville City Paper, Jan. 3. Tennessean, Jan. 12. Balls days seem numbered: Legislature's economist Robert Currey says Lottery's revenue dip due in part to computer malfunction, Comm. Appeal, Jan. 13. Woes come in 3's: countdown clock misfired at turn of the year, tickets were misprinted, and computer error rejected bettors' duplicate numbers, Tennessean, Jan. 3. Related, City Paper, Jan. 4. State may ask vendors for restitution; related, NONT 83, Jan. 2.


Gov. BredesenGov. Bredesen calls for re-igniting nation's 'excitement' in science, math and innovation during NSF Engineering and Research Innovation Conference at Knoxville, Knox. News Sentinel, Jan. 9. UT Daily Beacon, Jan. 9.

Gubernatorial Nod? Metro Pulse suggests that former UT-Knoxville Chancellor Crabtree wouldn't have been pushed-out by system President Petersen without consent of Trustees and/or Governor Bredesen. Former Crabtree chief Simek is interim chancellor, Knox. News Sentinel, Jan. 8. Times Free Press, Jan. 8. Crabtree ousted, Knox. News Sentinel, Jan. 4. President Petersen to meet Faculty Senate, Jan. 22, Knox. News Sentinel, Jan. 14.

Governor discusses reengineering of State's IT resources, GovTech.com, Jan. 14.

Conversion of Davidson County Chancery Court records to online case management will have to
Justice blind, boxlike wait. Among other things, Instead of Chancellors being chosen by computerized random selection for each case, a boxfull of shuffled cards will remain in use, as it has for more than 30 years. The fate of the procurement is uncertain. Metro said bids on RFP 07-54 failed to meet Chancery's needs, and the process came to a halt. Firms submitting: ACS; AmCad; Maximus; Sustain Technologies. Numerous other firms opted out. The RFP cited more than 500 requirements and features, from security to enabling credit-card payments for the first time.



Paul Ney of ECDHelp for Nashville's high-tech economy? Nashville Mayor Karl Dean's Economic and Community Development shop is now led by Paul Ney, a lawyer who's been working the past couple years as deputy general counsel for the U.S. Department of Defense. Prior to that Bush Administration appointment, Ney was a partner 20 years in Trauger, Ney & Tuke. He is a 1980 Cornell graduate, and earned his MBA/JD at Vanderbilt in ' 85. Among other duties, he served as general counsel for the Tennessee Republican Party. He succeeds Tom Jurkovich, who was ECD director six years under Mayor Purcell. Jurkovich is now an attorney with Waller Lansden Dortch & Davis. Former ECD deputy Sue Amos also left ECD for another job in Metro.
Spotlight: Tennessee's technology advocates chart their paths
Editor's Note: We hope to have similar statements in future from the Northeast Tennessee Technology Council, the Innovation Valley Technology Council, Mind2Marketplace (Mid-Tenn.) and Memphis Technology Council.
Nashville Technology Council President Jeff Costantine recently told us that NTC's priority for

NTC's Costantine 2008 is clearly strategic planning, identifying "best demonstrated practices" that can be employed within NTC to represent members and increase the region's tech economy. Costantine said NTC leadership recently made team trips to sister tech councils in Northern Virginia and Pittsburgh and a committee will soon present the NTC board of directors a new strategic plan.

Tennessee Technology Development Corporation President Eric Cromwell tells us "TTDC's top priority in 2008 is to become relevant. After

TTDC's Cromwellemerging from a mostly dormant period, TTDC must prove relevance as an integral part of a comprehensive statewide economic development strategy. With a focus on increasing access to capital that fosters innovation and technology entrepreneurship, TTDC will design and implement effective programs that make this organization relevant to state government, industry, and academic partners. This is a rebirth year for us that will lay the groundwork for future success as we identify programs that enable wealth creation in the private sector."

Tennessee Biotechnology Association Chairman Bob Acuff of East Tennessee State University said Jan. 9 that TBA will focus in 2008 on getting "more folks involved through expanding our committee structure to include TBA members and non-members in our efforts as we serve and represent Tennessee biotech companies."

Chattanooga Technology Council is now led by Lulu Copeland, manager of training with Chattanooga State Technical Community College. She said in a recent e-mail that the CTC aims to become "widely recognized by business, government and academic leaders in Chattanooga as a valuable and efficient means to access knowledge about technology issues." She continues (text reformatted): "Strategies to achieve the goal being: Maintain a truly dynamic slate of programs each year which celebrates local successes, supplies regional and national expertise and encourages networking among participants. Explore and implement new programming offerings that will be of specific value to key CEO/CIO/CTO's in business segments critical to Chattanooga's economy. Create an annual marketing plan which aggressively promotes CTC's program offerings and makes strong 'branding' of the CTC a priority. Craft and widely distribute an annual report each year that measure CTC's impact on the greater community and suggests strengths and opportunities for the region."
FIT's MandleFedEx Institute of Technology Executive Director Shaye Mandle told us Jan. 11 the priorites are: "The [University of Memphis, where the Institute is domeciled[ has designated having a strong [Technology Transfer Office] as a critical priority and this goal is also recognized as a key component of the Memphis Fast Forward community economic development plan, which is being led by Memphis Tomorrow and the Memphis Regional Chamber. Through intensive efforts in 2008 to increase faculty awareness of the tech transfer process and with broad corporate and investor support and outreach, we will be positioning the U of M to meet the goal of exceeding national averages in invention disclosures, licenses and new company formation by 2010." Kevin Boggs, a molecular and cellular biology scholar and a former St. Jude Children's Research Hospital researcher, has been named to lead the new tech transfer office. Boggs has five years of technology licensing experience, having served as assistant director of the University of Florida's office of tech transfer. Mandle added that the FIT will soon announce a new external Advisory Council of business leaders and a new vision/mission statement. Also, "We will be revamping our website to include more access to our TTO and U of M technologies, with better marketing capabilities for our technologies. Finally, we will be announcing new programs to engage the corporate and investor community and play a significant role in the economic development landscape." Related story, Jan. 4, Memphis Bus. Journ.
VENTURE NASHVILLE
Nashville Capital Network launches sidecar fund with $5.2 million in initial capital to support early-stage companies, NashvillePost.com, Jan. 11. Tennessean, Jan. 12. Nash. Bus. Journ., Jan. 11.

New Nashville venture: Jim Clouse launches ClicketySplit.com mapped e-commerce tool for consumers, release Jan. 15. Try out the design and functions of their site. Interesting.

Angel Network of Nashville launching with event in March, entrepreneurs' presentations in April, NashvillePost.com, Jan. 11. New ANN group is offshoot of Sumner County angels, now known as Angel Capital Group.



Evie: Events
Information
Everywhere'EvieSays': Nashville has produced another FaceBook player: New-media entrepreneur Bruce Dobie, former owner and editor of the Nashville Scene, has created EvieSays (Event Information Everywhere), an application now aboard Facebook.com to help FaceBookers find local bands and related information and share info with friends. Dobie told us he also is partnering with other media for calendar data, including ChattanoogaPulse.com and WTVF NewsChannel5.com. Via your Facebook page, go to Applications area and search for either "eviesays" or "local band". As reported in NONT 83 (Jan. 2), local FaceCard.com has launched to offer gift cards via Facebook and MySpace, NashvillePost.com, Oct. 11.

21e The Network Inc: Video-on-Demand and e-commerce provider 21e, which is based in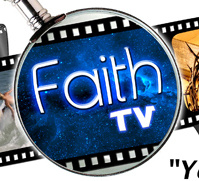 21e powers FaithTV Cummins Station, is now supporting Tampa-based FaithTV.com, and says it will shortly announce both a major deal with a high-profile figure in the Sports industry and will launch a classic-tv VOD network, the name and address of which have not yet been chosen. Many attractive URLs in the "classic" space have already been gobbled-up. CEO Rick Davis says 21e has 1.6 million products in its e-commerce database for selling right alongside the online "screen." Related stories here and here. 21e Founder and CEO Rick Davis said 15 mnths ago that 21e investors included John Ingram, vice chairman, Ingram Industries; U.S. Sen. Lamar Alexander; Dr. Robert Frist Jr.; Crawford Communications (Atlanta); and, Alex Spanos, owner of the San Diego Chargers.

In Chattanooga, Jayesh Doshi, the founder of nanofibers business eSpin Technologies, is teaming with physician Raymond DeBarge to launch Notus Laboratories, and is raising a target $3 million in capital. The focus is nanofiber-based medical products. Times Free Press, Jan. 5.

Memphis-based uMonitor (Parsams Technologies) announced 2007 was characterized by "a 60 percent growth in revenue." The company also said in a Jan. 9 release, "uMonitor has been fully integrated with most widely deployed core platforms such as Open Solutions, Fidelity National Information Systems, FiServ and Symitar. In the credit union space, the largest customers of five such different core platforms are also uMonitor customers."

FactorLane.com, founded by 27-year-old entrepreneur Al Chapman in Chattanooga, will help connect business owners for B2B factoring of businesss finance, Times Free Press, Jan. 5.


Andy BaileyNationLink Wireless Founder-CEO Andy Bailey told us Jan . 7 that his business grew 75 percent in 2007, and he projects 80 percent growth in 2008, to about $5 million in revenue. He stressed that his figures do not include hardware sales and he's achieving 89 percent gross margin. The firm began in 1993 by selling pagers distributed through retail shops like RadioShack. By 1999, the business was cellular. The latest evolutionary stage centers around the growing data demands by typical "Blackberry guys," and customers' appetites for technology for bill management, tech support, mobile-computing management and security, and more. In addition to alliances with Blackberry/RIM and Sprint, NationLink partners with numerous firms, including LBMC Technology, Beacon Technologies, IC Systems, bytesofknowledge, Dolphini Networks and others. Related: NationLink named Mark Bowman corporate account manager and Chris Kelley Web developer. Bowman was with Clearwire; Kelley with cj advertising. Nash. Bus. Journ., Jan. 7.



Internet host GeePinnacle Communications Founder Rocky Stephens tells us he plans to open an "interactive cafe" in the Brentwood area, modeled after his Cherries Internet Cafe in Knoxville, which launches Feb. 14. The Cherries model include

WessonAM-radio and online streaming simulcasts of localized radio programming. Cherries for Life owner Ingrid Gee tells us she'll host both the Knoxville and Nashville lifestyle audio shows (AM radio and streaming) and may relocate here. She expects to open the Middle Tennessee cafe during the coming summer. Stephens has also registered URLs for web addresses for each U.S. state, a la his recently launched MyStateTennessee.com, in which Tina Wesson, the former winner of the CBS' "Survivor: The Australian Outback" holds a high-profile role as "editor in chief." Stephens has launched 10 of his planned 50 state-oriented sites. His vision is to create a portal for the state franchises. Stephens also founded Southern Business magazine. Stephens, 40, earned his accounting degree at UT in 1987.

Leaving town: Nashville-based biotech company Microarrays Inc. said it plans to move its operations to Huntsville, Ala., by the end of next month. Vanderbilt University Medical Center is a part owner of the firm. Tennessean, Jan. 9. CEO Joel Peek says there are more synergies in Huntsville.

Out of business: Nashville-based Shop At Home dies March 7th: Parent Jewelry TV announced Jan. 8 it would pull the plug on SAH, citing failure to compete with QVC, HSN, ShopNBC. About 200 persons will lose jobs. NashvillePost.com. Knox. News Sentinel, Jan. 8 and Jan. 9.

Colorado-based Alpine Access home-based call-center operator says it will hire about 100 persons in Memphis and Nashville, release Jan. 14.

Nashville-based CIC Mortgage Credit is now allied with SearchMyLoan.com for search and pricing for the mortgage industry, release Jan. 11.

Tech-stock analysts wonder whether Apple, Google, RIM will continue to lead pack, while some see cyclical resurgence of Intel and others when corporate desktop spending resumes, NY Times, Jan. 13.

Focus: Prognosis for PureSafety seems healthy
PureSafety President and CEO Bill Grana says he not only increased his firm's customer
Bill Grana base and workforce 50 percent in 2007 — with all of it profitable and cranking "double-digit" millions in revenue per year — he also plans to match that achievement in 2008.

Grana told us recently he'll reach that next milestone through a combination of acquisitions and organic growth. The company's acquisition 16 months ago of Columbus, Ohio-based Perdatum provides the M&A model, and Grana says his deal pipeline is full, with "a transaction or two" possible in '08.

"Over the last five years we've got an annual revenue growth rate of about 50 percent top-line," Grana said, while declining to provide specific financial data.

PureSafety (which is the street name of PureWorks Inc.) now employs 105 persons, including about 70 at the firm's Murfreesboro Road headquarters; a dozen each in its Ohio and British Columbia offices; and, nearly a dozen sales reps working from their homes in various locales.

The company, Grana explained, is "moving away from being just a nichey e-learning provider," leveraging its injury-prevention safety niche (which accounts for more than 75 percent of current customers) to expand its service to those responsible for risk-management and, ultimately, environmental issues.

One key to PureSafety's move up the value chain is "building a platform a la salesforce.com to meet a much broader set of needs [within] safety, corporate risk, [and] to some degree HR," including workman's comp. Grana noted that in acquiring Perdatum, PureSafety acquired the Prognos solution for "integrated disability and absence management."

Gradually integrating and migrating customers in both training and risk sides of the business takes priority — and is not a task taken lightly, Grana assured us. Longer-term, Grana said he'll also be looking at corporate branding (or even re-branding), further development of analytics tools, fraud-prevention services and other components of a full-blown SaaS strategy.

Among closely watched competitors, Grana listed ClickSafety.com Inc. (SF Bay Area) and Coastal Training Technologies Corp. (Virginia Beach, Va.). Interestingly, PureSafety launched its on-demand solutions and pay-as-you-go pricing a month after ClickSafety announced its on-demand offerings and a new sales and marketing push.

Grana acknowledges that, if trends continue unbroken, PureSafety's track record with value-added offerings could attract buy-out offers, even though he's in the mindset of building the company for the long term.

PureSafety's creation was the result of a workplace accident ten years ago that claimed the life of an employee of Thompson Machinery Commerce Corporation.

After the loss, Thompson management's efforts to improve workplace safety led to creation of software that improved management and documentation of worker training. Thompson soon found it could sell the software to heavy-equipment dealers and others. The machinery dealer remains a "significant shareholder" in privately held PureSafety, according to Grana.

Before PureSafety, Grana served in leadership roles for tech companies; he consulted to still others; and, he founded and served as chairman and CFO of Zoaport Inc., an animal-health e-startup; and, was senior vice president for acquisitions for iXL, Inc., an Internet solutions provider. Grana earned his bachelor's at the University of Virginia and his J.D. and MBA at Washington University at St. Louis.
HEALTHCARE
VUMC Associate Chief Medical Officer Pinson notes that CMS pay-for-performance (P4P)

VUMC's Pinsonhas induced more technology integration. Comments part of broader article on process improvements and related variables, Tennessean, Jan. 14.

Community Health Systems is partnering with McKesson Corp. to revamp growing company's IT, Jan. 7, HealthITNews, Jan. 7. CHS will deploy McKesson's physician portal, electronic medical records, performance analytical tools and clinical information systems. CHS recently hired Matt Gallivan to lead government relations. He was executive director of the Nashville Health Care Council, NashvillePost.com, Jan. 8.

VerusMed (ConnectivHealth) announced Jan. 10 its alliance with The Doctors Channel, for YouTube-type vids on clinical matters. The company also announced Jan. 8 its launch of system for grading for quality of evidence published through clinical news briefs. VerusMed Editor-in-Chief June Manning said the system is similar to grading systems used by the U.S. Preventive Services Task Force (USPSTF), the American Medical Association, British Medical Journal, the Agency for Healthcare Research and Quality (AHRQ), and the Cochrane Collaboration, among others. Jeff Andrews, M.D., chair of VerusMed's editorial advisory board and senior fellow of the Vanderbilt Center for Evidence-Based Medicine, developed VerusMed's evidence grading system, using standards created by the internationally recognized Grading of Recommendations Assessment, Development and Evaluation Working Group, also known as GRADE of which he is a member. Evidence-grade factors include: Study design - therapeutic, prognostic, diagnostic or economic/decision analysis; Number of study patients and the percentage of follow-up; Statistical power; Bias and influence; Effect size; Balance of benefits and risks.

Blue Cross Blue Sheild of TN's Vicky Gregg discusses company's HIT initiatives, Times Free Press, Jan. 13.

Spheris Chief Medical Officer Christopher Rehm, M.D., appointed to board of medical-transcription industry's MTIA, release Jan. 14.

NIST Economic Analysis of the Technology Infrastructure Needs of the U.S. Biopharmaceutical Industry, published November 2007.

Nashville HIT exec tapped: Calabasas, Calif.-based Apsyra, a provider of clinical and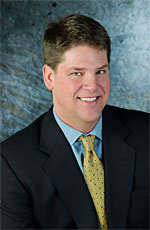 Tumbleson diagnostic information solutions, appointed Jeff Tumbleson to the Asprya board of directors, Jan. 7. Tumblestone is a VP with Outpatient Imaging Affiliates (Nashville), which JVs OP imaging and PEG centers with local providers. Tumbleson was also recently promoted by OIA, release here.

Healthcare Management Systems named Halima Hutcherson insurance specialist; Bill Edwards was named desktop ASP systems engineer; Tammy Troutt was named patient accounting application support analyst; Karen Meriweather was named technical support analyst; David Hall was named implementation project manager. Previously, Hall was with Hitech Solutions in Eufaula, Ala.; Meriweather was with IBM Systems and Technology Group in Tucson, Ariz.; Troutt was with Outpatient Imaging Affiliates; Edwards was an independent contractor; and Hutcherson was with Perot Systems. Nash. Bus. Journ., Jan. 7.

Franklin-based Passport Health Communications announced clients it has served a decade or more, release Jan. 10: Blount Memorial Hospital - Maryville; Family Health Group - Columbia; Gold Skin Care - Nashville; Maury Regional Hospital - Columbia; Metro Nashville General Hospital; Nashville Rehabilitation Hospital; Northcrest Medical Center - Springfield; Premier Diagnostic Imaging - Cookeville; UT Family Practice Center - Jackson.

O'Keeffe & Co. "Sanity Check" report for 2007 Webinar is Jan 22. O'Keeffe Study done in partnership with HIMSS Analytics suggests mismatch between IT buyers' research and referral patterns and most IT vendor marketing strategies.

Franklin-based IASIS Healthcare Corp. has adopted MedTouch LLC's ContentBridge CMS, release Jan. 10.

Update on contractors for National Health Information Network, Wash. Tech, Nov. 12. Corporate partnerships are listed. CGI of Fairfax, Va., got key Carespark contract in Tennessee.

Tennessee is among states deemed to have adequate disease-surveillance system, GovHealthIT, Jan. 2.

HIT Standards: The Jan. 8 update of participants in the ANSI Health Information Technology Standards Panel is notable, both in terms of who's participating and who isn't. According to the list, Vanderbilt and HCA are absent. However, DigiChart, WebMD, Emdeon Business Services and others are aboard. List here.

Hewlett Packard announced Jan. 10 its introduction of lower-cost "Compact" medical archiving system, here.
PARTNERS
Profile: Thomas Nelson CEO Hyatt says if he changed jobs, he'd want to be a software developer, Nash. Bus. Journ., Jan. 4.

Cybera hires Amador as chief operations officer, release Jan. 7. Prior to Cybera, Amador was

Cybera's Amador VP for engineering and operations at DayStar Communications in Florida. He also served MCI/WorldCom and XO Communications, where he managed a staff of more than 600. He began his telecom career with Southwestern Bell Corp. in Houston, and later founded his own telecom-services firm. He attended the University of Houston and St. Edwards University. Shoe Pavilion adopts Cybera's Wireless Broadband solution, release Jan. 14.

Belmont University Center for Entrepreneurship, under director Jeff Cornwall, earned the 2008 National Model Undergraduate Program award from the U.S. Assoc. of Small Business & Entrepreneurship, beating Ball State University of Muncie, Ind. Tennessean, Jan. 14. A Belmont case study of Cordia Harrington of Tennessee Bun also won recognition. Cornwall announced Jan. 11 with credit-card issuer Advanta Corp. creation of Ideablob University, which enables professors to create virtual classrooms, where students submit, vote and comment on new business ideas.

Nashville's Edgenet releases 3-D product-visualization solution, release Jan.15.

Chip Staton is now director of operations for Lattimore Black Morgan & Cain in Brentwood, release here.

Nashville-based WealthTrust named Holly Deems chief operating officer, release Jan. 7.

CentreSource, now fast-approaching its fifth birthday, recently announced moving into a new 4,0000 sq. ft. space on Fourth Avenue, where it will be home for nearly 20 employees. In 2003, the company had two folks and had four by early 2005. On Jan. 7, 28-year-old Founder Nicholas Holland told us his firm generated $1,050,000 in revenue, surpassing the million-dollar mark for the first time.

CMA hires Robert Stollberg away from Vanderbilt University Medical Center -- he's now CMA's IT manager, Nash. Bus. Journ., Jan. 10.

Memphis-based Morgan Keegan names to 1st Vice Presidents for Information Technology - Kevin Stanford, Steven Wells. Comm. Appeal, Jan. 10.

Chattanooga-based TransFund$, a division of TransCard, a prepaid debit card and fuel card solution provider in the transportation sector, announced Jan. 10 a partnership with Roady's of Plymouth, Idaho and Myerstown, Pa. Transcard announced Jan. 11 it is PCI DSS compliant and certified, release here. On Jan. 14, TransCard announced a B2B venture, in launching Innovative Gift Card Solutions (IGCS), release here.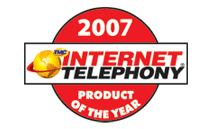 Dalcon recognitionDalcon Communications' Communications Manager 2.0 won Product of the Year from Internet Telephony magazine, Dalcon release Jan. 4. Other recent Dalcon news.

Wachovia adopts Firethorn for mobile banking, Nash. Bus. Journ., Jan. 3.
Tennessean Editor Mark Silverman discusses the launch of The Tennessean's upgraded website, set for later this week, Tennessean, Jan. 13.

E-mail archiver ArcMail (Shreveport) is now represented by Nashville-based David McAllister
, who covers 19 states. Current local SMB-sector clients include Service Master, Jackson Energy, Franklin Synergy Bank, and public school systems of Clarksville/Montgomery County and Jackson/Madison County.
Core Technologies is among firms cited for adopting 'green' business practices
, Tennessean,
Jan. 14
.


The Community Foundation of Middle Tennessee announced GivingMatters.com
added Landon Crutcher as online design associate. Jan. 8.Related story on unveiling of GivingMatters.com, NashvillePost.com,
Oct. 11
.


On Jan. 4, Sam Lynch, CEO of Franklin's BioMimetic Therapeutics
, became the fifteenth member of the board of directors of
Green Bankshares
, which owns Middle Tennessee's ninth-largest bank.
CONNECTIONS
Davidson County Chancellor Ellen Hobbs Lyle ruling allows Tenn. Cable Telecommunications Association lawsuit suit against EPB to proceed, Times Free Press, Jan. 9. Related: EPB, Comcast, AT&T all vying for shares of market and judicial system, Times Free Press, Jan. 3.

IPTV: In Cleveland, Tenn., SkyAngel, the Christian and family video-programming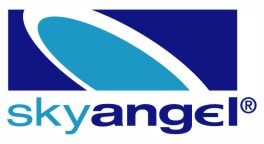 provider, continues to expand its operations and infrastructure. The Cleveland workforce is 68, out of a corporate total 141. Previously, the company's offerings were DISH satellite-delivered, only. Now, everything is moving to IPTV. The Naples, Fla. company has been consolidating its Florida and Colorado-based technical operations at Cleveland, where is created a call center in 2006. Thus far, that has translated into a new master control facility, on- and off-site fiber, digital processing, signal distribution, program routing and encoding, and, for the time-being, two cross-country fiber circuits feeding from Cleveland to DISH in Wyoming (the link ends in about 90 days, when SkyAngel goes IPTV). Once on IPTV, SkyAngel will provide as many as 50 faith and family channels, 20 faith radio channels, plus VOD capability.



Sen. KetronState Sen. Bill Ketron says he believes concerns about video-franchising reform have largely been addressed, says more city-county officials are backing AT&T-championed move to single statewide franchise, a change from decades-old policy of locally negotiated and enforced franchises agreements. Daily News Journal, Jan. 13.

House Commerce Committee Chairman Charles Curtiss is ready to re-present his

Chairman Curtiss alternative legislation for video-franchise reform, if other bills stall and threaten to fail as they did last session. City Paper, Jan. 7; AP via OakRidger.com, Jan. 8.

Microsoft MediaRoom (IPTV) has passed the 1 million-subscriber mark, CNET, Jan. 6.

The Federal Communications Commission will investigate allegations that Comcast shuts down users' connections when they upload files through P2P programs such as BitTorrent, FCC Chairman Kevin Martin said at the Consumer Electronics Show Tuesday. ZDNet, Jan. 9.

AT&T is being pressured to make availability of lower-cost standalone "naked DSL" service more obvious to consumers, Tennessean, Jan. 8. AT&T website here. The FCC's support of AT&T's merger with BellSouth was partly predicated on assurance that standalong DSL would be marketed fairly (for example, page 178 of this document).

Wi-Fi startup Meraki said Jan. 4 it will pickup plans to deliver free wireless Internet access, supported by advertising, across San Francisco by the end of 2008, reviving a plan dropped by Google and Earthlink, after Earthlink dropped out. Google is an investor in Meraki, as well. PC World, Jan. 4. Meraki's meshed network of user-hosted repeaters is expected to avert problems Earthlink faced, PC World, Jan. 5. Meraki is also using the Bay Area as a lab to learn how to do wi-fi in other cities.
GOVERNMENT
Mayor DeanLaptop Lapse: Metro IS Director Sandy Cole yesterday sent to Mayor Karl Dean the findings of Metro's internal security audit. The State's Comptroller begins a 'limited audit' this week, WPLN here. Metro Council may challenge General Services during meeting tonight, City Paper, Jan. 15. Other steps may involve Metro's Information Systems Council. Cole outlines in Tennessean column this morning steps to ensure data and laptop security, including not using SSAN's, here. The streaming video of Cole's appearance before Metro Council on Jan. 3 is here. Agencies' responses to audit were submitted by Jan. 11 and have not yet been disclosed, City Paper, Jan. 11. Mayor Dean responds to voter-data theft with free identity protection for 337,000 voters via Debix Identity Protection Network, release Jan. 9. Related Tennessean, Jan. 12. NashvillePost.com, Jan. 10. Numerous security protocols were broken, City Paper, Jan. 4. Wackenhut's former CEO Gary
Sandy Cole Sanders has been replaced by Grahame Gibson, apparently as a result of a series of even bigger incidents. Mayor Dean's column on the breach, Tennessean, Jan. 12. IT pro Blake Wylie offers his views, Tennessean, Jan. 12. Council Member Craddock opines, Tennessean, Jan. 12. Class action (pdf) lawsuit filed, Tennessean, Jan. 9. Metro was billed for absent security guards, Tennessean, Jan. 9. Most government agencies keep data off laptops, Tennessean, Jan. 9. Sumner County has tighter security, Tennessean, Jan. 4. Implicated security guard says crime didn't happen on his watch, Tennessean, Jan. 7. Metro voter data was 'sitting duck', Tennessean, Jan. 4. Theft shakes voter confidence, Tennessean, Jan. 3.

Tennessee Technological University at Cookeville reported compromise of data of 990 students, Tennessean, Jan. 15.

Metro Nashville tied for 4th place in 2007 Digital Cities ranking, shoulder-to-shoulder with Riverside, Calif.

FBI investigating Integrate Technologies and other contracting issues in Memphis, Comm. Appeal, Jan. 11. Reported in NONT 83: FBI investigating claims by computer programmer that he was bilked out of $80K by Integrate Technologies for work done for City of Memphis. Comm. Appeal, Nov. 18.

The State of Tennessee awarded a $15.1 million property-tax software contract to Tyler Technologies, Dallas, release Jan. 7.

Dyersburg adopts Datamatic to automate water, gas meter reading, release Jan. 15.

Metro E-Bid operation is now a $4.7 million annual business, Tennessean, Jan. 10. Related, here.



CIO BengelMark Bengel, State of Tennessee CIO, was elected a director of NASCIO, Wash. Tech., Oct. 4. Our story on Bengel's appointment as Tennessee CIO, Sept. 7.

Former Metro Council member Jim Shulman is now deputy commissioner of the Tennessee Department of Health, with IT oversight, Chattanoogan, Jan. 3.

Database supported by Tennessee and other states should help purge "bad actors" from the subprime lending marketplace, Tennessean, Jan. 7. Chas Sisk wrote, "Seven states jointly launched a computerized system last week that tracks the licenses, job histories and enforcement records of mortgage brokers, an innovation that's meant to keep unscrupulous brokers from jumping state lines when authorities catch on to their actions." In the works since fall 2004, it was developed by the Conference of State Bank Supervisors and the American Association of Residential Mortgage Regulators.

Tennessee Attorney General Bob Cooper and 49 states and the District of Columbia

AG Cooper announced Jan. 14 that MySpace has agreed to make significant changes to help protect children on its web site. The proposed changes include creation of a broad-based task force to develop age and identity verification technology.

E-Voting: Two Tennessee counties of 95 keep paper trail to verify election ballots, Tennessean, Jan. 5. Rep. Lynn (Mt. Juliet) will push for improving election procedures, including paper trail requirement, Star-News, Jan. 4. Bradley County: Computer skills urged for Election workers, Times Free Press, Jan. 11.

GPS helps law enforcement recover missing equipment, Times Free Press, Jan. 3.

Tenn. Wildlife Resources Agency launches online trophy room and posting photos from enthusiasts, Knox. News Sentinel, Dec. 23.

Metro Council Member Emily Evans, Metro Board of Public Education Member Karen Johnson and State Rep. Stacey Campfield are among politicians blogging more, Tennessean, Jan. 6.
INNOVATION

Tom Ballard has been named director of the Oak Ridge National Laboratory Partnerships Directorate, formerly known as Technology Transfer and Economic Development. ORNL release, Jan. 10. Ballard oversees aspects of intellectual property management, licensing, sponsored research, and economic development, adding two new areas not previously held by his predecessor Alex Fischer, who moved to Battelle: educational partnerships and industrial development. OakRidger.com, Jan. 14.

The Frist Center for the Visual Arts is one of five organizations sharing a $761,000 grant from the Institute of Museum and Library Services to study the educational impact of interactive family galleries at art museums. Others include the High Museum (Atlanta), the Speed Museum (Louisville), Audience Focus and Institute for Learning Innovation, for a study running til September 2010. Tennessean, Jan. 3. The work's been underway about five months. The Frist Center's proposal is here.

U.S. Rep. Bart Gordon reflects on issues he'll continue addressing as chairman of the

Rep. Gordon House Science & Technology Committee, including healthcare technology, national security and more. Murfreesboro Post, Jan. 6.

Science and Technology Park for commercial tech businesses will grow on Oak Ridge NL, i.e., AFTER the ruins of nuclear operations are cleaned-up. Knox. News Sentinel, Jan. 6. Related release about park, May 30, 2006. Related story on development of park real-estate, KNS, Sept. 21, 2007.

Carnegie Learning, publisher of math curricula for middle schools, high schools, and the higher-ed market, announced Jan. 8 Pellissippi State Technical Community College launched a Math pilot, to test ability to provide math remediation for students lacking algebra skills. Release here.

Knox County Mayor Ragsdale seeks Gov. Bredesen's support for continued state financial assistance for the ORNL-UT partnership and for a "Joint Technology Parkway" in East Tennessee, Knox. News Sentinel, Jan. 10.

Arnold Engineering Development Center generates $654 million in economic impact within Middle Tennessee, Shelbyville Times-Gazette, Jan. 12.

The Center for Nanophase Materials Science at ORNL was the first of five federally funded nanoscience research facilities to come online in the past couple years, and attracted about 300 scientific users during fiscal 2007. Knox. News Sentinel, Jan. 9.

Oak Ridge NL and New York-based SuperPower Inc. collaborate in licensing ORNL technology for manufacturing wire with superconducting properties for power generation and transmission, Knox. News Sentinel, Jan. 10.

Upgrade of ORNL's Jaguar supercomputer leaves enough surplus capacity to create Baby Jaguar, Knox News Sentinel, Jan. 12.

Chattanooga immigrants are entrepreneurs and some choose Internet, software-development businesses, Times Free Press, Jan. 15.

NASA says Shuttle Atlantis may launch Feb. 7, 2008, Space.com, Jan. 11. Shuttle delayed by host of worries, AP via Comm. Appeal, Dec. 9.

RESOURCES

Nashville-based Microsoft exec Mark Kornegay writes of perils of pirating software, Tennessean, Jan. 5. He notes that counterfeit or altered software often contains malware. Microsoft launched an anti-piracy campaign in 2006 and joined the BASCAP alliance in 2005. Microsoft Anti-Piracy page here. Microsoft filed 52 lawsuits in December, snaring some in Middle Tennessee.

Nashvillians should probably heed the economic-benchmarking study released Jan. 10 by the Birmingham (Ala.) Regional Chamber of Commerce and its largely tech-centric allies, report here. The study provides perspective on Nashville's standing vs Raleigh and other cities, as well as Birmingham. Nashville can take heart from many of the report's findings, but should be alarmed by others.

RIAA hits UT students with more download litigation, after U.S. Magistrate rules, Knox. News Sentinel, Jan. 15.

'America's new crime wave: Identity theft -- Nashville-based Kroll Fraud Solutions' Lapidus is among those quoted, Wash. Post, Jan. 13. Kroll consolidating background-screening workforce in new space in Commerce Center East near airport, Tennessean, Jan. 15.


Column by Abunga.com founder Lee Martin addresses minimizing exposure to online porn at home, Knox. News Sentinel, Jan. 13. Abunga.com is an online marketplace for 'family-friendly' products.

'Talent management' technology much in demand to retain workers and upgrade skills, Wall St. Journ., Jan. 15.

Privacy/Data: Tennessee is one of 17 states objecting to mandate of REAL ID requirements, AP via Knox. News Sentinel, Jan. 12. Related, Comm. Appeal, Jan. 13. Pro-REAL ID camp is aggressively pushing for adoption of new rules, which are not yet finalized. Release Jan. 10. ACLU of Tennessee has resisted adoption, April 2007. Update on the issue, CNET, Jan. 11.

Atomic City Underground blog by Knoxville News Sentinel reporter Frank Munger
Frank Munger
Atomic blogger debuted in November, is attracting growing readership. Munger tells us the formula for the blog is still evolving.

Radio & Records (Nielsen Company) is partnering with Yangaroo Inc. (Toronto) to push Yangaroo's Digital Media Distribution System to radio and recording industries. R&R will provide DMDS links across the R&R footprint. Jan. 10 release. DMDS is a web-based B2B delivery system, secured by biometrics, high-value encryption and watermarking.

Chattanooga makes it into the list of 25 most interesting Webcams of 2007.

ArtsMemphis unveils new interactive website, Jan. 12, Comm. Appeal.

Southaven's E-Recycle Day is driven by vendor 5R Processors, which is based in Wisconsin, Comm. Appeal, Jan. 13.

Nashville-based "Let's Talk Computers" radio show is available for download here. Alan and Sandra Ashendorf are behind the show. He's also active in the Nashville PC users group.

Second Life is now attracting businesses, government embassies and others, Wash. Post, Jan. 6.

The Tennessean (Gannett) Director-Online Content Knight Stivender, a parent, provides personal commentary of how very young children are quickly mastering personal technology, Tennessean, Jan. 13.
CALENDAR
(Jan. 17) Infragard middle Tennessee chapter presentation by FiberLink. Maxwell House, 11:30 a.m. Write here.

(Jan. 18) Information Systems Security Association, Middle Tenn., 11:30 a.m.-1 p.m. TN Economic Development Center. Chris Chesley, senior systems engineer Ecora Software: "Managing Multiple Compliance Requirements." Go here, click "meeting & events."

(Jan. 23) Innovation Valley Tech Council, speaker: Thom Mason, director, Oak Ridge NL. RSVP by close of business on Friday, Jan 18th to RSVP@tech2020.org or call 865-220-2020.

(Jan. 29) Univ. of Tenn. and Southern Growth Policies Board Forum on Youth Development, hosted by East Tennessee Economic Council. Contact: helena-at-eteconline.org

(Jan. 29) Women in Technology in Tennessee, presentation on "Virtual Reality" by Jim Bryson, Founder, 20/20 Research. Details.

(Jan. 30-31) NASCIO and partners offer "Healthcare IT Summit," Atlanta, Ga., details here.

(Feb. 1) MicroSoft Across America exhibit-demo, 10 a.m.-3 p.m., at LPS Integration, 230 Great Circle. Info here.

(Feb. 7) Nashville Technology Council Tech Roundtable, 4 p.m., "Electronic Discovery." Details.

(Feb. 7) Tenn./Ark. HIMSS Regional Mid-Year Summit, FedEx Institute of Technology, Memphis, details.

(Feb. 9) PodCampNashville convenes at Cannery Ballroom, Nashville.
(Feb. 14) Infragard middle Tennessee chapter meeting on emerging technology threats from China. Speaker TBA. Maxwell House, 11:30 a.m. Write here.

(Feb. 16) Science Olympiad, Volunteer St. Comm. College., Gallatin, Tenn.; and, Chattanooga State Tech. Comm. College.

(Feb. 18-23) SANS Essentials Bootcamp Marriott Courtyard West End. Details.

(Feb. 18-22) Windows Active directory auditing workshop at HCA Conference Center, ISACA-Acteva program. Details here.

(Feb. 24-28) HIMMS 2008 Annual Conference, Orlando. Details here.

(March 6) Nashville Technology Council Tech Roundtable "RFID", 4 p.m., details here.

(March 5-6) 6th Annual Leadership Healthcare delegation visit to Washington, D.C.

(March 13) Infragard middle Tennessee chapter. Maxwell House, 11:30 a.m. speaker TBA. Write here.

(March 25) 4th Annual Technology Innovation Conference, Nashville Technology Council. Franklin Marriott Cool Springs.

(April 1) Chattanooga Technology Council Spirit of Innovation Awards luncheon, details here.

(April 2-4) Global Venture Challenge ORNL. Features an Energy Ventures Showcase with entrepreneurs' presentations to investors; and, teams of grad students competing with ideas for ventures. Details.

(April 10) Infragard middle Tennessee chapter, Maxwell House, 11:30 a.m. speaker TBA. Write here.

(April 14-15) PMI Nashville 2008 Spring Symposium, Nashville Convention Center.

(May 18-22) 16th World Congress on Information Technology, Malaysia. Lots of familiar tech companies represented, here.

(May 22) Tentative date, Technology! Nashville 2008. Nashville Technology Council. Details TBA.

(Sept. 18) 7th Annual InfoSec Nashville Security Conference. (Previous event, here.) Details TBA.