UPFRONT State data-center move halted...BMI's IT superstar...New firms in town, IT Brain Drain...TTDC's strategist...CentTradeX ties...WPC Solutions' shop...Locals sue Yahoo!
more
FOCUS: 75 executives target Investment for Nashville How can Nashville acclerate growth of knowledge-intensive jobs? A Chamber-P2010 task force will identity strengths and weaknesses. more
VENTURE NASHVILLE VCs, Angels investing...RHI move...tech M&A's and recruitment...Bridgestone, StudioNow, RM, Avondale, PassAlong, Dell, Gibson, Cybera...and more more
PARTNERS Lott changing trajectory..CIBER, Comdelux, Sharepoint, WV, SouthComm, Rivals.com, Zycron, ACS, AITP, TRC InfoTek, eMids, Ingram, LBMC, Passport, Quilogy, Nuvox, Comdata, others... more
HEALTHCARE Mid-TN RHIO? Emdeon, HealthStream, RemitData, HCA, BCBS, SeniorMetrix, ConnectivHealth, BioWorks, NotifyMD, Luminetx, exec moves and more more
CONNECTIONS Propaganda War in Video Franchise action today...Techs in court...Broadband gaps...Cybera, TRA, Starbucks, more more
GOVERNMENT Gov. Bredesen heads Tech Council...North Highland, Dynamics Research among contract winners...OIR Summit...Metro laptop breach, e-Gov expands...more more
IDEAS: Gates pushes Capitalism; Condra counsels caution Local tech entrepreneur admires Microsoft chairman, but questions whether America's should be arbiter of paths developing nations should take more
RESOURCES E-Privacy alarums...Cool Springs Tech group, AT&T survey, e-com and privacy, monetizing social networks, SaaS-y attitudes, impacts of Check21, ISO financial standard, downloading, 'the cloud' is back... more
INNOVATION + WORKFORCE New tech education, SimCenter, Fedex Institute, Oak Ridge computing, VU software research, tech-econ pushes in Tennessee communities...and more more
CALENDAR Events and programs advancing Technology across Tennessee... more
UPFRONT
Nashville-based Health Care Solutions Group seeks to influence the 2008 Presidential

Election by providing voters online information on healthcare issues, including the need for greater investment in HIT for efficiency and effectiveness. The HCSG was formed through efforts of Nashville Health Care Council and Vanderbilt University.

The State's widely reported twin Data Center migration management project was cancelled Jan. 29, with plans to revise the project's scope, etc., and eventually rebid. Background, ComputerWorld, here. RFP here.


Bob BaroneStar Search: Broadcast Music Inc. is recruiting an IT superstar to succeed Bob Barone as SVP IT & Operations, here in Nashville. The job is now held by Acting SVP Milt Laughlin, a longtime BMI IT exec. Barone was named to head BMI's Landmark Digital Services LLC, a wholly owned subsidiary that markets BlueArrow audio-recognition technology, which BMI bought from Shazam Entertainment Ltd. (UK). Here's the BMI job posting.

Tennessee Technology Development Corporation's board of directors on Feb. 14 approved TTDC's purchase of $300K worth of equipment for use by tenants within the Cumberland Emerging Technologies (CET) incubator. Econ. ECD Commis. Matt Kisber told the board state grants totaling $5 million are on-track, and TTDC should receive $2.5 million, yet this month. Related

story, NashvillePost.com, Feb. 15. TTDC CEO Eric Cromwell said TTDC will use consultant Dan Schmisseur of Lawrence, Kan., for some "Innovation Tennessee" strategy work. TTDC is holding a forum today in Nashville for tech businesses seeking grants for R&D. The TTDC board is short two members, those seats will be filled by Lt. Gov. Ron Ramsey and the TTDC board.

Al Gore's CURRENT media registers for IPO. Company has $37 million in debt, thinks IPO could raise $100 million, TheStreet.com, Jan. 31; Paidcontent, Jan. 28.



ThompsonFranklin-based CentradeX, a provider of international trade data, has gained a further endorsement of The World Trade Centers Association (New York, NY): Founder Robert Thompson tell us his CentradeX and WTCA previously partnered to offer WTCA members access to the SEEDS Trade Intelligence System. Now, CentradeX will market its website- and database-development services to WTCA members (302 in 85 nations). There is no operating WTCA member in Tenn. Related, NashvillePost.com, Feb. 18.

In Brentwood, Washington Publishing Company, a specialist in EDI

Eric Mueller standards, practices and technologies, has opened an office. It's led by WPC Services President Eric Mueller, who was previously SVP at AIM Healthcare Services and VP at Dialogic Communications. WPC Services focuses on clients' internal systems, rather than on selling outsourcing. Mueller says some tech companies have exacerbated HIPAA-compliance problems, often "preying on the weaknesses" of healthcare clients by not helping them address operational impediments and "get out of their own way." Mueller, 35, says outsourcing HIPAA-related operations results in losing intrinsic data value. He says "exponential growth" WPC/Nashville will mean 15 to 20 new hires. WPC is based in Seattle.



Tennessee Brain-drain Crisis Roundup: Sitening, Robert Half, Coptix, others cited in roundup story about searching for IT talent in Tennessee, BusinessTN, January 2008. Unum Group (Chattanooga) says too-few IT grads in the U.S. is forcing the company to recruit in Ireland, Times Free Press, Feb. 13. Vanderbilt computer science and -engineering grads mostly leave the state after graduation. Nashville Technology Council is trying to rally local businesses and universities to address this and other workforce issues. NashvillePost.com, Feb. 6. NTC plans to launch a related initiative – "Turning the Tide" – on May 8. During a preliminary workforce discussion with some local universities and businesses on Jan. 31, speakers included Andy Flatt, NTC Chair-elect and CIO at Healthspring; Jeff Costantine, president, NTC; Larry McCoy, CIO, Caterpillar Financial; Glenn Acree, assistant provost of Belmont University, and others. Meanwhile, to attract more college students to Computing, Jill Ross in Denver is launching this summer the national iCompute campaign, based at the University of Colorado and allied with the National Center for Women in IT. The Image of Computing task force is funded by Microsoft, HP and Intel.

National Engineers Week ends Feb. 23. TN SPE, here. Discover Engineering site for youth, here. UT College of Engineering, here. VU School of Engineering, here. TSU College of ETCS, here.



Nashville law firm Barrett, Johnston & Parsley has filed suit against Yahoo!'s board, accusing them of putting their own interests ahead of those shareholders in dealings with Microsoft. Mercury News, Feb. 6. Yahoo! board apparently split, ComputerWorld, Feb. 15. On Feb. 9, Yahoo! signalled it will reject the Microsoft offer.Observers think Microsoft is resistant to raising its price offer, NY Times, Feb. 12. Regulators will look at deal closely, Wall St. Journ., Feb. 4. With Murdoch's News Corp. entering the fray, there's surely more to come on this front. Meanwhile, Corporate CIOs are watching with mixture of anxiety and apprehension, as companies mull the future of on-demand computing, Wiki-like applications, Wall St. Journ., Feb. 19.



FOCUS: 75 executives target Investment for Nashville

Mike SchmerlingDespite the good work of inventors, investment bankers, VCs, Angels and others, in Nashville many folks think it's still harder than it 'ought' to be to finance a high-growth company in software, biotech, financial transactions, e-health and life sciences. "Urban legend" or fact, we're told investors were burned in an earlier wave of tech investment, and, so, today they stick close to health care services, publishing, finance and other familiar sectors.

A new initiative from the Nashville Area Chamber of Commerce and Partnership 2010 has

Bobby Frist promise: A 75-member task force has been formed to help attract and retain high-growth employers. Within that crowd, a subgroup chaired by HealthStream Founder and CEO Bobby Frist and entrepreneur Mike Shmerling will look at funding for life sciences and biotech ventures. Shmerling is on Frist's board at HealthStream and is CEO and chairman of Xebec Management and principal investor and chairman of Choice Food Group. The larger task force complements Partnership 2010, the economic development initiative. The volunteer execs, Chamber staff, student-interns from the Owen Graduate School of Management and others will identify success factors associated with such communities as Raleigh-Durham-RTI, San Diego and Baltimore. The group's findings will probably be unveiled during a P2010 event.

McDonnellThe task force's efforts are coordinated by Chamber VP Christine McDonnell. Before joining the Chamber, she owned McDonnell & Associates, which supported early-stage technology-based ventures. Still-earlier, she was associate director for the Michigan Entrepreneurship Education Network; an engagement manager for McKinsey & Company; and, co-founder of the Great Lakes Entrepreneur's Quest, which supports creation of high-growth companies. She earned bachelor's degrees in electrical engineering and computer science from Vanderbilt's School of Engineering; and, she earned an MBA from the University of Michigan's Ross School of Business.

Among the 75 members of the overall task force are executives from (in no particular order): Passport Health, Harpeth Capital, ConduIT Corp., TVA, Claritas Capital, Tennessee Technology Development Corp., Dalcon Communication Systems, Belmont, Zycron, Capital Confirmation, Solidus, HealthStream, Metro Economic Development, Pharos Capital, HealthSpring, VU Medical Center, Qualifacts, Council Ventures, Clayton Associates, Dolphini, Brentwood Capital Advisors, nTelagent, AIM Healthcare. For the Chamber's list, click here (pdf). Related stories, NashvillePost.com, Feb. 18 and Tennessean, Feb. 19. ♣


VENTURE NASHVILLE
Music City wins: ServiceSource CEO Mike Smerklo cited Nashville's "emerging high-tech

Mike Smerklo presence" in announcing Jan. 17 that his San Francisco-based company will locate a sales and service center here, employing 125 within a year. The company's clients include Adobe, AT&T, GE Healthcare, Microsoft, Motorola and Sun Microsystems. In a statement accompanying the announcement, Mayor Karl Dean was quoted: "I know that the ability to hire a great pool of young, talented technology workers was a key driver in their decision..."

Robert Half International and RH Technology are moving into Regions Center downtown, while also heavying-up in the Cool Springs area, NashvillePost.com, Feb. 18.

iRepair Squad, a startup based in Peoria, was reportedly looking at Nashville and other cities for relocation, but decided to stay in the northland after investors there created a capital-investment package, details of which were not immediately known. Feb. 10, Peoria Journal Star.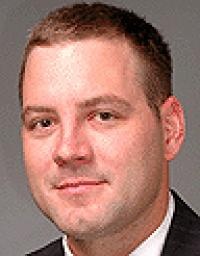 Sid ChamblessNashville Capital Network hopes to ease some of the pain of investment contraction with its $5.2 million angel fund, investors in which are commited for ten years. NCN's Chambless says during past four years NCN-affiliated angels have invested "over $10 million" in 19 opportunities involving 13 companies. NCN investors include Voyent Partners, Clayton Associates, Harbinger Mezzanine, Pharos Capital Group, Petra Capital, Richland Ventures, SSM Partners (Memphis) and Chrysalis Ventures (Louisville). Tennessean, Feb. 10. National Venture Capital Association 2007 report shows strong VC activity, here.

Kauffman Foundation research illuminates role of "proof of concept" (POC) centers in
Bruce Lynskey tech commercialization, release Jan. 28. Kauffman argues for centering tech commercialization in engineering schools, rather than in business schools or tech-transfer offices elsewhere in university administrations. Owen GSM Entrepreneurship Center faculty member Bruce Lynskey, who's also an equity investor and entrepreneur, says of the tech-centric POCs, "These centers should be located in the places where the inventions occur. To understand the technologies and simultaneously understand their potential requires more technical background than business background. You don't find the required technical expertise around business schools.To make such a center feasible, you need schools (engineering, medicine, etc.) that are prolific in turning out new things – primarily because after some 'sifting', 85 percent of these new things will be discarded because of no apparent practical use."


Knoxville's RM Technologies' management team buys firm from its accountants Rodefer Moss, Knox. News Sentinel, Jan. 24. RM expands services into Chattanooga, Chattanoogan.com, Feb. 7. RM acquired ProDirect LLC and Computer Solutions; and, purchased Rodefer's shares of staffing company JPL Inc. Owners: CEO Paul Sponcia; Larry Bodie, a partner and CFO; Jeff Lane, sr. network engineer; Wade Orloski, director of implementation; Dave Sagraves, Sr. AE; Chad Quesenberry, sr. consultant. 40% of RM's 250 clients are medical. Other sectors: accounting and finance, construction, engineering and professional services.

Growth of GTx Inc. in downtown Memphis shows power of UT commercialization, Comm. Appeal, Jan. 25.

Nashville Business Incubation Center helps startups keep overhead low, Nash. Bus. Journ., Jan. 18.



Debbie GordonNashvillePost.com reported AERC/Com-Cycle will soon open an electronics-recycling and data-destruction facility in Nashville, employing at least 50 and partnering with S3 Consulting for business development, NashvillePost.com, Feb. 1. S3 founder Debbie Gordon says she is shifting much of her time from ongoing day-to-day operations of her downscaled Snappy Auctions, an eBay reselling franchise. Snappy is led by VP Adrienne Kloock.

StudioNow is partnering-a-plenty: The company, which offers online digital image and video editing services, now partners with Emma to support creation of video content. (Emma, itself, now employs more than 50 here in Nashville.) Rex Hammock's Hammock Inc., run by President/COO John Lavey also recently announced using StudioNow for advertorials for clients. StudioNow Co-Founder and CTO Adam Solesby has experience by way of AIM Healthcare, Vanderbilt and others.

Sydcor LLC, a supply-chain managed-services provider with a fulfillment center in Nashville, completed a management buyout. Release Jan. 16.

Nashville-based ADS Security has moved into the Atlanta market with the acquisition of SecurNet Protective Services Inc. NashvillePost.com, Feb. 15. Nash. Bus. Journ., Feb. 15.

The State of Tennessee is considering how to respond to Bridgestone Americas Holding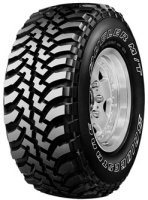 Inc.'s de facto request for incentives to locate 600 engineering, science and technician jobs in either Nashville or Mufreesboro. The State's in competition with incumbent Akron, Ohio. Related story, Jan. 31. Average pay at the center would be above $60K per year. Meanwhile, life goes on: Bridgestone invites students to compete by posting videos on safety, here.

Nashville-based Avondale Partners completed more than $2 billion in investment-banking transactions in assignments for 15 companies. All the instate Tennessee deals were in the Healthcare sector, and none of those tech plays. Avondale's tech deals were in Colorado, Massachusetts, Florida and California. Release Feb. 8. In a report on the slump in Tennessee's M&A investing in 2007, comments were offered by execs with Brentwood Capital, Avondale, Morgan Joseph in The Tennessean, Feb. 11. Related: Nash. Bus. Journ., Feb. 8.

Silicon Valley economy advances: While threats remain, VC investment was up 11 percent and jobs up by 28,000 in 2008. Release Feb. 19 here. Related, Wall St. Journ., Feb. 19.

U.S. investment slump springs from weak dollar and the prospect of sharp tax increases when the Bush stimulus package ends in 2010, Wall St. Journ., Feb. 14.

PassAlong Networks joined with EMI Christian Music Group to launch ChristianDigitalStore.com, release Jan. 28. PassAlong announced a similar deal July 31 with Signifi for digital kiosks in stores.

Nashville's AFL Network Services Professional Services Div., with about 100 contract employees, was boughtby Birmingham-based Allstates Technical Services (sub. of BE&K engineering, construction, maint.), release Jan. 30.

Nashville's Hurricane Interactive Promotions (HIP) was snapped-up by Palo Alto-based Mozes, expanding Mozes' presence "in the influential Nashville music market..." Hurricane was founded by music industry veteran Chris Stacey in 2005.

Velox Consulting, an information-technology consulting firm focused on healthcare and
Peterson financial-services clients, has transformed his 3-year-old practice into a full-fledged consulting company, with a half-dozen contractors and an office at 5133 Harding Road in Nashville. Founder-GM Paul Peterson's clients include Apria Healthcare and Solvay Pharmaceuticals. Velox is closely allied with North Highland Co. Earlier, Peterson, 51, worked for KPMG and BearingPoint, Electronic Data Systems, Policy Management Systems and Trilogy Software. Peterson previously served with EDS, Policy Management Systems, Cybertek, Braun Consulting, Blue Cross Blue Shield of D.C., and others. He earned his bachelor's in 1979 at Brigham Young University. Related, NashvillePost.com, Jan. 31.

iNowTV is launching this week, backed by Middle Tennessee investors, including Brian Crittenden, Hendersonville Star News, Jan. 15. iNowTV is powered by Nashville-based echomusic.

Gibson Guitar's merger with Denmark's TC Group (audio products) will result in hiring more engineers; headquarters will remain in Nashville, Tennessean, Jan. 19. Gibson recent IT jobs listings. Release Jan. 18.



Ralph DavisFormer Waller Lansden Chairman Davis, joins former Senate Majority Leader Frist at Cressey & Co. equity-investment firm, City Paper, Jan. 24. Cressey is a spin-off of equity-investment firm, Thoma Cressey Bravo, which has invested in technology and health care companies. Nashville-based Essent Healthcare is part of that firm's portfolio.

In Franklin, Superior Essex will expand its 200-person workforce, following a corporate realignment. Superior makes copper and fiber-optic wire and cable products for telecom, system integrators, makers of motors and transformers, etc. Release Jan. 24.

Franklin-based nTelagent Inc. and Mobile-based SSI Group Inc. agreed to co-market SSI's ClickON PREVENT and nTelagent's Self Pay Management System, which offers patient demographic data. nTelagent is also pushing its solutions for managing "medical tourism," here.

Cybera, Passport Health and ConnectivHealth are among 40 companies presenting during the Southeast Venture Conference later this month, details here.



Dell bought MessageOne SaaS e-mail services provider, Release Feb. 12. Dell paid $1.4 billion EqualLogic, a leading provider of high-performance storage area network (SAN) solutions designed for virtualization and ease-of-use. Release Jan. 28. Dell's sales rebound, Wall St. Journ., Jan. 17. Fourteen Metropolitan Nashville public schools received computers as winners of the seventh annual PTA/PTO membership drive sponsored by Dell Inc. Release Jan. 29.

Nashville-based ClikitySplit.com offers discounts to try its visual-marketing tools, including "dynamic billboards."

Online grocer Plumgood Food expands bricks-and-mortar presence, NBJ, Feb. 1.

Goldleaf Financial Solutions on Jan. 17 announced the acquisition of Atlanta-based Alogent Corp., provider of of enterprise deposit automation technologies for global financial institutions, in a deal valued at about $42.5 million. Goldleaf announced customers Sterling Financial and C&F Bank, releases here.

IdleAire to eliminate 40 positions, plans consolidation and reorganization, Knox. News Sentinel, Feb. 1.

In Knoxville, Power Source Technologies is raising capital for new rotary engine, Knox. News Sentinel, Jan. 22.

Relocating to Memphis, Arkansas-based 4Elements has plans for rapid nationwide expansion, Comm. Appeal, Jan. 21.


PARTNERS
Although he offered-up for an interim position as Director or COO of Metro Schools, Asst.

Lance Lott Superintendent for Technology and Accountability Lance Lott has withdrawn his name for that post and says he's back on-track to shed his central administration responsibilities and take up teaching duties at Cane Ridge High School, which will open this Fall, under Principal Lora Hall. Lott said the move will fulfill a personal goal he's had for a decade or more. Lott's most recent five-year plan for MNPS technology shows the scope of his operation. Lott's previous background (2005 profile) includes work with HCA, HealthTrust and his systems consulting firm, InfoAdvantage Inc. (subsequently sold to XMi).


Syed MohamedSyed Mohamed joined Brentwood-based Comdelux.com as a senior technology consultant. He was previously 7 years with Franklin-based Affinion Group (formerly known as Progeny/FISI/Cendant) and other companies in Dubai and India, including Syspro. Detailed release here.

Ingram Book Group named Joseph Reynolds president of Ingram Library Services Inc. and group managing director of Coutts Information Services. He also an SVP of Ingram Book. Reynolds was Ingram Library Services' VP-GM.
Ingram Digital Group (Ingram Industries unit in LaVergne), is one of the "100 Companies

Ingram eContent Ingram eContent that Matter Most" in the digital-content industry, according to eContent magazine. Release, Feb. 11.
Nashville-based SharePoint Solutions CEO Jeff Cate helps companies be more productive through software training, Nash. Bus. Journ., Jan. 18. Jeff Cate and Kevin Pine have ridden MS Sharepoint to $3.5 million in revenue in 2007.



CIBER's WoodCIBER Inc. (NYSE:CBR, Greenwood Village, Colo.) named John Wood to VP/Area Director for CIBER's TN/KY state-local government division. Wood has been with CIBER since 1991, according to a release. In FY2007, CIBER surpassed the billion-dollar annual revenue mark for the first time, release Feb. 13.

Nashville-based WV Fiber created the WV Magic and related Video Design Team. Mitch Ballard has been hired to lead the Web Video Magic team as the director of software services.

Rivals.com CTO Greg Gough said Feb. 6 that Peak10 is his provider of bandwidth, network and connectivity solutions. The statement came following the annual college football National Signing Day, which is a peak-traffic day for Rivals.com. Not long after Signing Day a year ago, Rivals.com was bought by Yahoo!.

James Hanback is now director-IT for SouthComm Communications, the company

Hanbackthat rolls-up NashvillePost.com, Nashville Attorney, News of Nashville Technology, Business TN magazine, SouthComm Publishing Company (in Alpharetta), plus Nashville Medical News (and sister Medical News Papers properties). Hanback previously spent ten years in IT management, systems and columnist roles with Nashville Scene and parent Village Voice Media. Earlier, he was reporter and web designer for the Franklin (Tenn.) Review Appeal. He graduated from MTSU 1994 with majors in journalism and English and a minor in CS. Re publisher's restructuring: NashvillePost.com, Jan. 15; Nash. Bus. Journ., Jan. 16.

Franklin-based Flash Technology (aerodrome lighting, remote monitoring), a division of SPX Corporation (Charlotte, NC), appointed Mark Lane, Wade Collins, Grant Cooper to an array of marketing and sales positions. Tennessean, Feb. 17.


Zycron's SmithACS-Zycron alliance could help sales: Zycron President Stephen Howard Smith aims for $100 million revenue mark in next 5 to 7 years. Nash. Bus. Journ., Jan. 18. Before Zycron, Smith spent 18 years with Germantown-based SCB Computer Technology, before it was sold to CIBER. Dallas-based Affiliated Computer Services, Inc. (NYSE: ACS) announced Jan. 17 it is partnering with Zycron to execute the $156 million TennCare Information Management System contract it won from the state. ACS announced a new customer-care center in Nashville, Jan. 23. ACS says it has 1,100 employees in Tennessee. ACS launched its Dental Outreach Initiative for school children, release here.

Janice Reese of Nashville-based NetworkPDF says her firm has launched its Foldright application for Adobe InDesign. Reese, et al, are also contributing to the MOGO Media conference in Florida later this month.



ISSA's JohnsonISSA Mid-Tenn. Chapter elected officers: Mark Johnson, president, chief information privacy officer, Vanderbilt University; Betty K. Steele, sponsorship director, Baker, Donelson, Bearman, Caldwell & Berkowitz; Mark Brown, vice president, information protection manager, Spheris, LLC; Ray Wagner, treasurer, managing vice president, Gartner (Nashville); Christopher Daugherty, secretary, senior solutions architect, CA; Lucie Janusz, membership director; business analyst, Willis North America; Craig Zimberg, programs director, senior director corporate security, BMI; Marc Brawner, certifications director, global leader, Incident Response and Security Assessment, Marsh & McLennan Companies; Bart Hubbs, community outreach director, Information Security Organization, HCA; Frank Platt, media relations/newsletter director, principal consultant, eNtegrity Solutions; Gary Rider, webmaster; VP IS, PICA Group.

The Nashville Chapter of the Association for Information Technology Professionals

AITP's Messamore recently elected new officers: President: Marshall Messamore (VU Medical Center); Vice President: Tom Clark (STAR Physical Therapy); Secretary: Ella McGill (American General ); Treasurer: Beverly Gibson. Other board members, here.

Thomas Nelson is distributing Digital Praise family-friendly video games — less controversial than the Left Behind Videos. T/N release here.

The Tennessee Chapter of the International Association of Microsoft Certified Partners has announced its officers and board for 2008: Ed Carnes, president; managing partner and CIO, Carnes Group; Gerald Branim, vice-president; CTO/principal, iNet Strategy; Mike Nycz, secretary; business development manager, SoftwareONE, Inc.; Leiann Cohen, treasurer; senior manager, BCG Systems Inc.; Emily Moth at large director, director, business development, Axis Accounting; Clay Hales, at large director; president, InfoSystems Inc.; Eddie Richardson, at large director; business development manager, Comframe.

Nashville-based Salem Publishing, multimedia provider of Christian-Family content, will discontinue the printed version of its CCM Magazine, opting to focus on its online operations. Release Jan. 16.

Thene Sheehy is now TRC InfoTek's VP for No. American IT Services and Solutions

TRC's Sheehy (sub of TRC Worldwide Engineering, Inc., a full-service civil engineering firm).

Protection One (Lawrence, Kan.) marked the 10th anniversary of Nashville office. Company provides security and related tech services, partnering with AT&T. Ron Gardner is contact.

eMids Technologies, the Nashville-based outsourcing solutions company, hired Gray Karnes to develop business in East Tennessee and the Southeast; and, Jerry Buchanan as a consultant. Karnes was previously with New Horizons Learning Center. Buchanan was with his own Little Red Scrapbook Co., in Mt. Juliet. Earlier he had been an analyst with the State of Tennesseee. Buchanan will analyze clients' businesses and develop solutions with eMids' offshore talent. Earlier, Nashville's Young Leaders Council named eMids VP-Sales & Marketing Michael Hollis to its board. eMids has about 20 employees and 10 FTE contractors.

Rob Bironas, place kicker for the Tennessee Titans, launched his official web site. Release, Feb. 8. Related, NashvillePost.com, Nov. 30.

St. Charles, Mo.-based Quilogy Inc. introduced JumpStart framework for MS SharePoint Server portal, to ease integration. Release Jan. 15. Quilogy has a Nashville office.

Tennessee Lottery vendor GTECH donates computers to schools, Times Free Press, Jan. 25.

NuVox's Nashville office is presumably in on the launch of the firm's network-security product, FireWall. Release Feb. 7. NuVox adopted Razorsight Corp.'s solution for paper invoice management.

Proximex, the physical-security information management provider that says it has a Tennessee office, joined the Sony Security Solution Affiliate Program.

Brentwood-based Security Identity Systems said Jan. 22 its ID theft prevention services have been adopted by First Education Fed. Credit Union, Laramie, Wyo.

Tennessee Chamber of Commerce and Industry named to board John Gauder III, area vice president, Comcast Cable Communication, Franklin; Ben Purser, chief compliance officer, The Sommet Group, Franklin. Tennessean, Feb. 5.


BWG's MaffeiFranklin's Maffei's call-center venture – Brandon Wayne Group – projects $1.5 million in 2008, nearly 3 times '07 revenue, Nash. Bus. Journ., Feb. 15.

Passport Health Communications named Terry Anthony to senior database administrator; Jammy Bull, to implementation coordinator; Joe Hardaway to software developer for compliance apps; Ginny Harding to director compliance operations (King of Prussia office); Angela Hart, to senior technical support specialist; Bill Ott to tech lead in apps division; Doug Pflueger to lead developer for scripting applications; Lance Wilkinson, integrated product support analyst. Tennessean, Jan. 23.

Mark Kornegay has been named Microsoft's GM for SMB and Partners in Michigan, Ohio and Tennessee, based in Nashville. Tennessean, Jan. 27.

Amy Castle has joined the IT department at Lattimore Black Morgan & Cain (LBMC). She was with Prestige Printing. Release Feb. 14.
Nashville-based TrackIT Systems is now a Time Domain reseller, release Jan. 28. Pharos Funds (Dallas and Nashville) is Time Domain's biggest investor.

Nashville-based Acopia Capital Group selected OpenClose Solutions' (West Palm Bea.) for automated mortgage system. Announced Jan. 27.

Brentwood-based Comdata Processing Services has allied with Discover Network Card, release Jan. 31.

Notchup.com recruitment site pays job-seekers to interview with employers, Times Free Press, Feb. 3.

Reynolds, Bone & Griesbeck CPAs added Cy Sturdivant as technology consultant. Comm. Appeal, Jan. 21.

Barbara H. Penland has been named Woman of the Year in branding, custom Web design and communications by the National Association of Professional and Executive Women. She is president of Media South in Knoxville, Jan. 21.

A Web site designed by Knoxville's Bluegill Creative for Commonwealth Orthopaedics is a national winner for Best Overall Internet Medical Practice-Clinic Site from eHealthcare Strategy and Trends. Knox. News Sentinel, Jan. 21.

Memphis-based Inventory Locator Service, an e-marketplace for aviation, announced yesterday (Feb. 18) its release of ILS Smart Tools, a web-based app using RSS "push" to notify clients of new information.

Morgan Keegan & Company Inc. SVPs Rick Blood, IT; Ramona Coe, operations; Daren Davis, IT; Charlie Echols, IT, Comm. Appeal, Jan. 21.

Douglas Benton has joined Catalyst Technology Group USA as vice president of marketing. Knox. News Sentinel, Jan. 21.

(more) InfoSystems grows, takes new space in Chattanooga, Times Free Press, Jan. 16.

Memphis-based Asentinel says an unidentified financial institution adopted Asentinel 5.0, for telecom expense management, with a SaaS deployment. Release Jan. 16.



uMonitor's ShethMemphis-based uMonitor is co-marketing with NCR Corp. and Equifax Inc. to sell Internet banking solutions, releases here. Related, Memphis Bus. Journ., Jan. 18.

Memphis-based Software Earnings, a developer of check- and image-processing technologies and services, has become a Sponsoring Organization of the Electronic Check Clearing House Organization (ECCHO). The company also announced a stand-alone remote cashletter capture system for high-volume commercial accounts.

TeamLogic IT of Knoxville has opened an office in West Knoxville, part of a network of computer consultation, maintenance and repair businesses that aim to serve SMBs. Knox. News Sentinel, Feb. 12.

Aerotek Inc., the technical and engineering staffing firm, has opened a Chattanooga office, Times Free Press, Feb. 10.

Memphis-based Customer Service Telephone & Data is positioned to 'seamlessly integrate' customers telephone systems and employees' cell phones, Memphis Bus. Journ., Jan. 25.

Aries Technology Group has received certification for Sage Software's MAS 500 products, which include accounting, human-resources and customer-relations management software. Knox. News Sentinel, Feb. 10.

Matrix Technologies Inc. has been named a 2008 Leading Automation System Integrator of the Year by Control Engineering magazine in the $10 million to $25 million annual sales category. Knox. News Sentinel, Feb. 10.


HEALTHCARE
Dr. CoopwoodThe Road to RHIO: Middle Tennessee may get a regional health information exchange. Study group comprises Nashville General Hospital at Meharry Medical College; HCA TriStar; Saint Thomas Health Services (Ascension Health) and Vanderbilt University Medical Center. NGH CEO Dr. Reginald Coopwood, chair of the group, told us Feb. 5 "there is a will and there is a level of commitment," and he hopes that by spring the group will have finalized the prerequisite memo of understanding, now being crafted by legal counsel for each of the four institutions. "You're dealing with four institutions which have sometimes competing interests...," he noted.

Memphis-based Luminetx – the provider of VeinViewer and Snowflake – has opened a

Luminetx'sSchnee Nashville office, led by Vice President-Strategic Accounts Scott Tilton, with a key focus on group-purchasing organizations. Prior to Luminetx, Tilton was VP-development for ETI/Healthcare Management Group (ambulatory surgery); and, earlier, he was with Allergan Medical Optics. He earned his bachelor's at University of Iowa. Related story, NashvillePost.com, Jan. 31. Driving Tilton will be Christopher Schnee, recently named VP-Global Marketing for the company. Wholly owned sub Snowflake has $6M VC warchest to seize U.S. biometrics opportunity, preempting Japanese and Korean players, Comm. Appeal, Feb. 16.

RemitDATA Inc., based in the EmergeMemphis incubator and providing Internet-based tools to health care providers, has received a total $5 million minority equity investment from Noro-Moseley Partners and SSM Partners. RemitDATA serves more than 7,000 health care providers throughout the U.S. Memphis Daily News, Feb. 1.
Local health care tech outfit Emdeon Business Services is now completely owned by General Atlantic and its co-investors. NashvillePost.com, Feb. 11.

HealthStream, which for months has been fighting what it views as undervaluation of its stock, will release its 4th Quarter earnings late this afternoon, and hold an analysts call tomorrow morning.

HCA division like IT&S and spin-offs like National Patient Accounting Services help other providers improve operations, Tennessean, Jan. 17.

Memphis has reportedly been chosen by HHS help create 'Travelocity of health care', Memphis Bus. Journ., Feb. 11. Comm. Appeal, Feb. 11. System would evaluate provider care based on EMR data, rather than on insurors' claims data. Related: iHealthBeat, Feb. 11.

Blue Cross Blue Shield of Tennessee will issue doctor ratings, beginning in April, Times Free Press, Feb. 8. Wall St. Journ., Feb. 7. Tennessean, Feb. 7.

Brentwood-based SeniorMetrix is positioned in Frailty Management and offers an evidence-based and severity-adjusted comparative database of clinical outcome and utilization data associated with 300,000 patients; supports interactive management tools.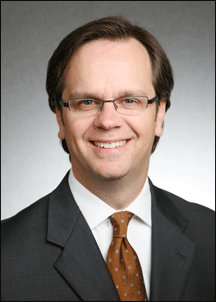 Connectiv's
Scott McQuiggConnectivHealth, led by Scott McQuigg and Tod Fetherling, made several announcements: The company will present during the Feb. 27 Southeast Venture Conference. And, Steve NeSmith has been named the company's director of technology op. VerusMed and ReachMD, providers of healthcare news and info for medical professionals, announced Feb. 6 a partnership to provide VerusMed's medical conference coverage highlights on ReachMD XM Satellite Radio (Channel 157) and via online streaming audio and on-demand podcasts, 24/7.

Twin Cities' Carol.com gives consumers a "care marketplace" to search for medical services, compare quality and price and make appointments. Providers pay when consumer makes appointments.

Preston Dorsett three weeks ago was named executive in residence at Memphis Bioworks Foundation, but has quickly gravitated to Innova, a business development project that grew out of Bioworks. Innova identifies promising technology and helps scientists turn their ideas into new local businesses. Memphis Daily News, Feb. 13.

NotifyMD will provide HIPAA-compliant call-management services for Iroquois Healthcare Alliance, release Jan. 17.

United Healthcare's possible relocation of mail-service pharmacy operation to Memphis could mean 43 IT jobs, Comm. Appeal, Jan. 17.

Veterans Hospitals in Nashville and Murfreesboro were among nearly a dozen facilities hit by water damage to computer systems, Jan. 27-29, related story Times Free Press, Jan. 29.
Tom Stoffel, who was proprietor of lean healthcare-oriented Transformation Group, joined Gallatin-based Healthcare Performance Partners, as a director. Earlier HPP story in Nash. Bus. Journ. (2005), here.




CONNECTIONS
Embarq and AT&T have mounted twin assaults in the General Assembly and in U.S. District Court, objecting to TRA's role in regulating CLECs'access to AT&T's network. AT&T asserts TRA's role is seeking this role in contravention of federal law. Telco lobbyists open second front in GeneralAssembly, NashvillePost.com, Feb. 13.

Tennessee ISPs that want to be certified as a "Community Conscious Internet Services Provider" would apply to the Department of Commerce & Insurance under SB2853 (Johnson), HB2530 (Sargent).

Broadband makes strange bedfellows – The State of Tennessee is once again considering integrating its TNII infrastructure and operations with thestate's K-12 ConnecTEN network, to create NetTN. AT&T won the ConnecTEN contract last year, but Education Networks of America succeeded in sewing-up most of the school districts they'd been serving for years. If the state stays on course to integrate contracts for the networks, the addition of the UT System
network-to-campus component could mean an additional $900K is up-for-grabs. The school districts' annual E-rate filings, which occurred last week, suggest that AT&T picked up a five more school districts and special schools, for a total of perhaps 25 customers, while ENA seems to have retained the balance of about 112 districts – which ENA says represents more than 90 percent of the students in the state. Several observers contact said most districts – particularly larger hold-outs – are watching for signs of AT&T progress,particularly on customer service. AT&T is said to be in the field, trying hard to win the schools' confidence. AT&T lost no ConnecTEN customers inthis round. The NetTn proposals are due April 1. There's nothing to keep ENA (now a CLEC) and ILEC AT&T from signing a pact to partner, rather than compete, but no sign of that, yet. Last time the Bredesen Administration attempted to meld ConnecTN and TNII, the Tenn.Organization of School Superintendents fought back. Related: Knox County school board renews with ENA, Knox. News Sentinel, Feb. 6.

Cybera Inc. signed O'Reilly Auto Parts to implement a secure, PCI-compliant broadband network. Release Jan. 15. Cybera recently announced its new SmartLink Wireless Broadband portfolio.



Propaganda war continues: Wading into Tennessee video-franchise politics, the Texas Association of Telecommunications Officers and Advisers President Margaret Somereve wrote General Assembly members to warn of AT&T's allegedly broken promises. In response, AT&T Tennessee Vice President-External Affairs Hank Fisher provided us a statement on Jan. 28, saying that TATOA distorted the facts by focusing only on basic-cable rates and ignored evidence of stronger competition and consumer choice in Texas, post-reform. AT&T Tennessee dismissed one prognosticator's vision that AT&T will ultimately abandon video. In a Jan. 24 statement for AT&T, spokesperson Cathy Lewandowski said, in part, "...If you're going to make predictions for the future, you need to look not only at where we are, but at where we're going. Verizon chose not to go with a 100-percent IPTV service and launched before U-verse TV. Both companies have outlined plans through 2010. Verizon has said their rollout will cost an estimated $18 billion to reach 18M homes. Our U-verse build will reach 30M living units by the end of 2010 – almost double– at a significantly lower cost. We believe we've made the right choices with our U-verse IP strategy."

Lobbying franchise reform: State Rep. Charles Curtiss (D-Sparta), chair of House

Gov. Bredesen Commerce; and, Sen. Tim Burchett (R-Knoxville) have filed bills for statewide wireline franchising in Tennessee. Curtis' bill is scheduled for hearing this morning. 'Build-out' requirements for low-income, low-density communities may the hardest nut to crack in franchise debate, Tennessean, Feb. 17. AT&T rebuts charges it discriminates. While earlier reports suggested skepticism on the part of Gov. Phil Bredesen regarding whether Speaker Jimmy Naifeh's attempts to get telecom, cable, municipalities, et al, talking -- with an eye toward compromise on statewide video franchising -- more recent dispatches suggest the governor has given

Tenn. House
Speaker NaifehNaifeh more leeway. Naifeh said flatly in a Feb. 4 news conference that there will be a pro-consumer bill, this year, NashvillePost.com, Feb. 4. Related, City Paper. Times Free Press, Feb. 5. In January, a pointed Nashville Scene article questioned whether or not Naifeh and lobbyist-spouse Betty Anderson, who recently switched sides from Cable to AT&T, were somehow colluding, Nashville Scene, Jan. 17. The allegations, denied by Naifeh, Anderson and AT&T in the story, seemed to sink like a stone. Bredesen told the Associated Press in mid-January he might take a leadership role on the issue. About the same time, former Bredesen Senior Adviser and Communications Director Bob Corney announced he was joining Vox Global Mandate (Fleishman-Hillard), which works here for AT&T. A Jan. 24 Knox. News Sentinel article also reviewed how former Bredesen aides are deployed for franchise foes, here.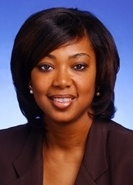 TRA's FreemanOn Friday, Gov. Bredesen announced appointments of Eddie Roberson and Mary W. Freeman as directors to the Tennessee Regulatory Authority. Freeman succeeds Ron Jones; she previously served on gubernatorial and House staffs. Tre Hargett was also recently appointed to fill Pat Miller's seat, and awaits Senate confirmation this week.

EPB chooses Goldman Sachs for new broadband venture, Chattanoogan, Jan. 18. EPB demo's mobile-workforce system. Lawsuit could delay EPB financing, Times Free Press, Jan. 19. EPB says fiber proposal is legal, Times Free Press, Jan. 29.

Chattanooga Mayor Littlefield leans toward supporting statewide video franchise legislation, Times Free Press, Feb. 12.

Connected Tennessee report: State contractor issues first broadband speed map, Daily Times, Jan. 30. Download speeds from Web vary widely in state, Times Free-Press, Jan. 26. Shelby County broadband access below 50 percent. Memphis Bus. Journ., Jan. 21. Bedford County lags also, Times-Gazette, Jan. 28. Connected Tennessee push leads Maury County leaders to push for better broadband resources, Daily Herald, Feb. 19.

Nashville ranks 42nd of 52 major U.S. markets in readiness for Digital TV, Nash. Bus. Journ., Feb. 18.

Starbucks announced it'll provide free AT&T Wi-Fi at more than 7,000 company locations,

release Feb. 11. AT&T wireless coverage viewer here. Six ways the AT&T-Starbucks deal will change mobility, ComputerWorld, Feb. 14.

Broadband: The state of the art of broadband, outdated speed goals and related data collection issues are well reported in the Feb. 6 issue of the State Science & Technology Institute Weekly Digest, here. The report mentions the Networked Nation study; the ITIF's "Framing a National Broadband Policy" paper; and, the GAO's report on broadband data-collection imperatives. Nashville ranked 25th in latest Forbes ranking of Most Wired Cities.



GOVERNMENT
Gov. Bredesen
Gov. Phil Bredesen's appointment as chairman of the Southern Technology Council was announced. NashvillePost.com, Feb. 7. GovTech, Feb. 8. Bredesen stressed Tennessee's biomass and related energy technologies in his first statement.

State of Tennessee IT professionals converge May 22 for the GovTech Tennessee Digital Government Summit. Registration is free if you're a government employee. Industry regis. is $1,500. GovTech says conference is good for those who "influence or participate in technology decisions..."
North Highland Company got the nod as best offeror on the State's Q/A RFP that would complement the SACWIS project. Dynamics Research Corporation (Andover, Mass.) had the best bid for the State's Statewide Automated Child Welfare Information System.



Sandy ColeIn the wake of the Christmas Laptop Crisis, Metro Government has retained Baker

Betty Steele Donelson Bearman Caldwell & Berkowitz, represented by Betty Steele, a lawyer who's CISSP-certified. NashvillePost.com, Jan. 29; related, City Paper, Jan. 30. Hard drive recovered, no compromise evident, City Paper, Jan. 18. Commentary, NashvilleScene, Jan. 17. Cost of Debix, InfoWorld, Jan. 14. Metro IS analyst learned when stolen router went off-line and reported it to Commission a week before it was shared with investigators, Feb. 16. Metro IS Director is Sandy Cole.

Tenn. Bureau of Investigation background checks can now be paid for using credit cards, release Jan. 18. The Tennessee Open Records Information System credit-card payment option is maintained by TBI and NIC (Nasdaq: EGOV ), one of the state's eGovernment providers.

Metro Police Chief Ronal Serpas wants his own DNA lab, rather than relying on TBI;
Chief Serpas Serpas thinks he could export the service to other jurisdictions and earn revenue, Tennessean, Feb. 17. Lack of funds slowing TBI and local law enforcement agencies' collection of DNA samples, AP via Times Free Press, Feb. 18. Metro Police's Advanced Records Management System will bring information and data together at one central access point for Metro Nashville police officers, law enforcement throughout the county and Metro Police partner agencies. City Paper, Feb. 19.

Laptop security: In Memphis, blood donors' personal data compromised when two Lifeblood laptop computers stolen, Comm. Appeal, Feb. 13.Davidson County's earlier laptop-security crisis is mentioned. Middle Tennessee State University has notified students that their data may have been compromised when a professor's laptop was stolen; professors often keep students SSANs to record grades. Tennessean, Feb. 14. Related: BreachBlog.

Weather Emergency: Metro Nashville changes tornado-alert practices, release Feb. 14. Automated alert system at University of Memphis left students confused, announcing 'armed intruder' instead of tornado, Comm. Appeal, Feb. 7.

Architect questions wisdom of newly installed digital billboards in Knox County, Knox. News Sentinel, Jan. 27.

IT is but one target as Chattanooga seeks to woo more employers downtown, Times Free Press, Jan. 16.

Internet sales of wine could bring millions in State revenue if General Assembly passes proposed law to loosen e-commerce and mail sales, Knox. News Sentinel, Feb. 14.

The state seeks a stem-to-stern assessment of Electronic Monitoring technologies for Children's Services, Corrections, Parole and otheragencies. Responses due Feb. 22.

Metro Government Nashville audit-management software RFP, due Feb. 20.

More Tennesseans are filing e-returns to IRS, Times Free Press, Jan. 29.



Education's
Tim WebbBredesen appointee: Tim Webb, who has often found himself in the middle of E-rate constituencies and rivals bidding for state Internet andbroadband contracts, is now acting commissioner of education. NashvillePost.com, Feb. 4. City Paper, Feb. 5.

The current Information Systems Plan for the State of Tennessee and related information here.

Tennessee Tourism execs set sites on Google traffic via VacationEastTennessee.org, Knox. News Sentinel, Jan. 31.

New Lakewood City Manager Bobby Franklin is using new website to make government more accessible, Tennessean, Jan. 31. Bradley County Sheriff is model of transparency, streaming video of his operations, Times Free Press, Feb. 4.

Metro Nashville's Public Schools earlier this month began piloting AnComm's Anonymous Communications 'Talk About It' alert system to improve safety and security, release Feb. 4. Access is now available to about 4,000 local students.

Politics go online: candidates' increasing Internet use, Times Free Press, Jan. 22. Common Cause Tennessee warns that Tennessee e-voting machines may fail, Jan. 31. Controversy dogs new voting machines, WPLN, Feb. 4. Proposed legislation would replace touch-screen machines with paper-trail devices, Knox. News Sentinel, Feb. 13.

Tennessee Bankers Association is reportedly asking lawmakers to create a public foreclosures database that would reside with the Secretary of State, Tennessean, Feb. 11.

Video: In Williamson County, Circuit Court Clerk Debbie Barrett and Judge Jeff Bivins asked commissioners for cameras and video monitors to allow judges to conduct hearings while they are in a courtroom and the defendants are in jail. Tennessean, Feb. 11.

Nashville may get share of Homeland Security funds for communications, other technologies, Tennessean, Feb. 6. City finally made list of terror-target priorities.


911: Tennessee 911 officials are questioning an FCC mandate that all cell phones, whether hooked up to a wireless carrier or not, should be able to make emergency calls. Knox. News Sentinel, Feb. 16. New operations director Norwood tackles consolidation of Hamilton County 911 operations, Times Free Press, Feb. 14. Knox E-911 fee hike is partly in anticipation of replacing $3 million computer-aided dispatching and radio systems, at a cost of $19M-21M, in the next three to five years, Coker said. Jan. 19, Knox. News Sentinel.

State's 911 officials are pressing for a new surcharge to support traditional 911 operations, even as consumers shift from wireline to wireless and Internet phones, Times Free Press, Feb. 17.

Memphis' new deputy chief of Police promises to continue pressing the data-driven crime-fighting program, Blue Crush, Comm. Appeal, Jan. 25.

Rep. Bart Gordon is fighting proposal that would attract low-level radioactive waste from

Rep. Gordon other countries to ORNL processing facility, Knox. News Sentinel, Feb. 13. Release, Feb. 4.

The U.S. Department of Energy's Oak Ridge Office recently awarded a $1.9 million contract to G2 Engineering and Management Inc. for the oversight and operation of ORO's Wide Area Radio System. The contract, which went into effect Feb. 1, consists of one base year with two one-year options. OakRidger.com, Feb. 7.

National Interop announced today it has been awarded a project to significantly upgrade the radio system serving air ambulances in Tennessee and 11 other states. Release Jan. 31.


IDEAS: Gates pushes Capitalism; Condra counsels caution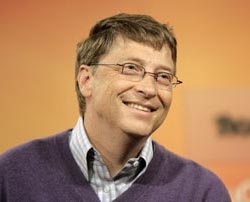 Bill GatesIn January, Microsoft Founder and philanthropist Bill Gates created a stir by suggesting companies should pursue "creative capitalism" that pays dividends for developing countries. Full text here. CNet's post of Jan. 25 captured some typical views, pro and con; and, the Chronicle of Philanthropy offered its views.

We asked for comments from David Condra,

David Condra who is founder and CEO of Dalcon Communications and a member of the board of Nashville Technology Council. Here's what he wrote:

"I'm a big fan of Bill Gates – a very smart guy. However, he is a bit like the guy with a hammer that thinks everything is a nail. Technology can solve all problems. Now capitalism can solve all problems. We in the west tend to think that democracy and freedom can solve all problems.
"After spending my life involved in technology within free enterprise in a democracy, living in Africa for two years, and traveling a lot of the developing world elsewhere, I have come to recognize how myopic we are. We have demonstrated a system that works for us in the West. And many countries, mostly in Asia, successfully have emulated our system. However, whenever we, or other western governments have tried to inject, impress, or overlay our systems on most southern hemisphere countries, the result has generally been to leave the bulk of the people worse off than they were before we arrived.
"With our egalitarian view of mankind, we want to ignore thousands of years of ingrained culture. We deny the concept of a tribe in favor of universal democracy. European colonialism created the geographic boundaries of Africa without regard to tribal territories and then left it subdivided into democracies that, in retrospect, were destined to fail. (One, man, one vote, one time) Now, fifty years and trillions of aid dollars later, we see tribalism still tearing countries like Kenya apart. Our western capitalism image of personal success-wealth, power, and materialism, has motivated many government leaders to achieve that image personally through force and corruption.
"It is so painful to see people suffering in the world when we have so much, and we always want to find a way to help. However, clearly, we don't have the answers for every people, culture, religion, and country in the world, and pretending like we do has a history of causing more harm than good. Capitalism needs a foundation of effective laws and property rights which is absent in countries controlled by tribalism, nepotism, corruption, and firepower, while placing very low value on human life.
"Maybe western-style democracy and capitalism isn't the best system for every culture at any stage of development. A good tribal chief, or beneficent dictator, is hard to beat. People need security and stability in their lives first and foremost, and whatever system can provide that is the one they need first. Let's figure out how to help them to find their own success path without pre-determining for them what it should be." ♣


RESOURCES
Think of yourself as ' Tech Literate ' ? Well, here's what the National Academies have to say about a truly Technology Literate person's capabilities, knowledge and ways of thinking and acting.

Brentwood Cool Springs Chamber's Tech Strategies group plans a March meeting on SEO. Details here.

AT&T's survey of 100 information technology executives found that Memphis and Nashville scored at the midpoint of 10 cities surveyed for disaster preparedness. AT&T said in a release, "When asked what keeps them up at night, Memphis and Nashville executives responded with computer viruses and worms (32%), security breaches (23%) and natural disasters (23%)."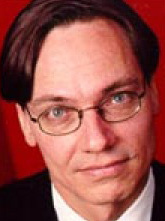 VU Law's HetcherVanderbilt Law Prof. Hetcher warns that online communities may exact a toll on privacy with "terms of service" contracts, resource here. Related Pew Internet & American Life Project reports: Privacy implications of mobile Internet access, here. Teens and social media, here. Digital Footprints: Online identity management and search in the age of transparency, here. Reputation Defender's commercial product, here.

Cyberterrorism Inc.: CIA report predicts increased cyberterrorism and corporate cyber-espionage, ISN, Feb. 11.

H1-B Visas: Baker Donelson lawyer and Immigration practice-group leader Divine discusses quota issues, Times Free Press, Feb. 18.

Despite all the fuss about digital and downloading, ASCAP earned $863 million in revenue (up 10 percent over '06) and $741 million in royalties in 2007, a 9 percent increase. ASCAP's U.S. membership rose 14.5 percent from last year to over 315,000. Release Feb. 8. Local songwrigters, industry await U.S. Copyright Board decision on streaming royalties, Tennessean, Feb. 17.

U.S. Rep. Marsha Blackburn says the 'end use' of IP must be given greater weight, WPLN Feb. 14. Music fans win as some see labels giving up on digital-rights management, Tennessean, Jan. 27.

Didn't see that comin': Cost of storage of all information associated with movie production is far more than celluloid, particularly if one thinks ahead 99 years, ComputerWorld, Feb. 8.

GOT MATH? Vanderbilt announced this weekend that VU Math Professor Glenn Webb

Threat modeler Webb and his colleagues have developed a mathematical model of how antibiotic-resistant infections spread in clinical settings. The model and its calculations might be of interest to any systems-oriented techie - particularly someone who can envision software to use this data in a clinical setting. FYI, in May 2002 Webb and his team created a model for showing how anthrax spores could be transmitted via the mail, during the height of bioterrorism fear. The VU Mathematics unit has grown in stature in recent years.



Sports tech: Close calls in Tennessee's 59-58 basketball victory over Rutger's Feb. 11 underscores importance of new time- and data-keeping systems that track referees' decisions, Star Ledger, Feb. 13. Precision Time Systems has been mandated for use in Olympics. Middle Tennessee coaches and team stats-keepers adopt PDAs for accuracy, Tennessean, Feb. 19.

International Space Station is integrating new lab this week, after Shuttle delivered the goods. Software slowed work, NY Times, Feb. 14. NASA's Phoenix Mars Mission is due to land on Mars May 25. After power and computing failures, U.S. Navy plans this week shoot-down wayward spy satellite with tactical missile, Sci. Blog, Feb. 15. Knox. News, Feb. 15.

NationLink's Andy Bailey warns that security is next wireless challenge, page 11, Nash.

Andy Bailey Bus. Journ., Feb. 1. NationLink named one of PCI 'Top Growth' companies, Nash. Bus. Journ., Jan. 24. NationLink experienced a security breach of subscribers personal data, KNSD TV San Diego, Feb. 5.

Last weekend's PodCamp Nashville seems to have been another successful event on Cannery Row. The speakers' presentations are here.

ISO announced Feb. 5 its publication of a new standard -- ISO 19092:2008, Financial services - Biometrics - Security framework -- to increase the security of financial transactions over electronic media. The new standard, ISO 19092:2008, Financial services - Biometrics - Security framework, establishes the security requirements for the implementation and management of state-of-the-art biometric identification technology within the financial industry.



Technology, Check21 changing how banks view technology, Memphis Bus. Journ., Jan. 25. The advent of Check 21 and other high-tech imaging processes have prompted many banks to rethink their operational centers' layouts, locations and logistics.

International Federation of Phonographic Industries (IFPI) steps-up lawsuits against China for piracy of music and other enteretainment, release Feb. 4.

Monetizing social networks: Unpredictability of neighboring ads, format issues, synergies are among the ponderables as providers large and small grapple with earning profits, Wall St. Journ., Feb. 5. Companies are creating their own social networks, using them as 'focus groups on steroids', Wall St. Journ., Feb. 19.

Most IT departments still don't look kindly upon SaaS offerings vs being able to look under the hood and keep their data inhouse, Wall St. Journ., Feb. 5. Digital links between deployed troops and families can be amixed blessing, Times Free Press, Jan. 31.

Books or Technology? Libraries feel the crunch at budget time, Times Free Press, Jan. 27. Bartlett libraries beef-up computers, Comm. Appeal, Jan. 24.

Cloud computing: Tennessee IT customers move to 'software as service', Times Free Press, Jan. 27.

E-mail and instant messages erode common courtesies, according to attorney John Triggs of Waddey & Patterson, Nash. Bus. Journ., Feb. 15.

Missed the previous issue of NONT ? NONT No. 84 is right here.


INNOVATION + WORKFORCE

Nashville Academy of Science and Technology: The would-be Metro charter school failed to win Metro school board approval last fall. In a recent telecon with us, Dr. Ismail Fidan, leader of NAST advocates and a member of the Engineering faculty at Tennessee Tech, seemed uncertain regarding what his team would need to do differently to overcome the poor marks accorded the 800-page NAST proposal by a charter-application review committee. Meanwhile, Mayor Karl Dean has expressed support for increasing the number of charter schools in Metro, City Paper, Feb. 5.

UT Health Sciences Center elevates biomedical program to school, Jan. 29, Memphis
BioWorks' Bares Business Journal. Interim director Steve Bares will oversee nine faculty members and an average of 25 graduates per semester. He will continue his position as the president and executive director of Memphis Bioworks Foundation. Memphis BioWorks CEO Bares discusses link between funding and working-space for startups, Memphis Daily News, Jan. 16 and Feb. 1.

Death in carwreck: ORNL computational-sciences leader Parr was killed Jan. 22 while commuting, Oak Ridger, Jan. 23. Knox. News Sentinel, Jan. 23.

Tennessee Comptroller John Morgan and the University of Tennessee Center for Business

Comptroller Morganand Economic Research issued their "Education Crossroads" report Feb. 14, showing how quality of life, health, civic participation and other variables correlate with education attainment.

Nashville Area Chamber Report Card on public schools urges 'radical' systemic changes, City Paper, Jan. 22.

Oak Ridge NL hires global leader James Hack. Hack directs the national center for computational sciences. Major supercomputing projects in view at ORNL, Pop. Mechanics, Jan. 30. Related, Govt. Computing News, Jan. 23. Also, Computerworld, Jan. 24. TechWorld, Jan. 29.
Governors Academy for Mathematics and Science in Knoxville is taking applications
for its second year. Related, Johnson City Press,
Feb. 10
.
The School for Science and Math at Vanderbilt is funded by Vanderbilt University
Medical

Center, by grants from the Nashville Alliance for Public Education and from the National Center for Research Resources, a component of the National Institutes of Health (NIH). The school immerses students in a part-time high school experience at VU through advanced coursework, laboratories, and summer research projects. All courses earn honors credit. The school accepts a few dozen new students from Metro Schools each year. The school is a project of the Vanderbilt Center for Science Outreach (
CSO
), directed by Virginia Shepherd, a VUMC professor of pathology. The CSO also runs the
Research Intership Program
for high-school students. Related story, Tennessean,
Feb. 19
.

Still-simmering controversy: While the exit of UT-Knoxville Chancellor Crabtree
reduced the boiling, discord continues in the UT System. One emeritus prof argues that there should be more emphasis on hiring full-time tenured faculty, rather than ORNL adjuncts, column, Knox. News Sentinel,
Feb. 16
. UT bylaws have been changed to give President Petersen more power, KNS,
Feb. 16
. Faculty at Ag research facility continue to feel marginalized, KNS,
Feb. 13
.
Vanderbilt School of Engineering's Institute for Software Integrated Systems received $50K gift from Crossbow Inc. to advance wireless sensor networks (WSN). ISIS researchers developed the first WSN-based counter-sniper system for the U.S. military. VU release Feb. 5.



Pioneer MeitnerHistory: Female scientist Lise Meitner at Oak Ridge paved the way for discovery of nuclear fission, Knox. News Sentinel, Jan. 27.

Oak Ridge National Laboratory will lead research and development work for the automotive supplier industry initiated through the U.S. Automotive Partnership for Advancing Research and Technologies, OakRidgers.com, Jan. 21.

Nashville Business Incubation Center (NBIC) helps startups keep overhead low, Nash. Bus. Journ., Jan. 18. Current NBIC clients.

Benefits of Chattanooga's SIMCenter (National Center for Computational Engineering) are huge, despite lack of heavyweight research university, Times Free Press, Feb. 9. The Center is less than six years old.

FedEx Labs in Memphis fosters creativity in technology and solutions, Comm. Appeal, Jan. 25. Profile: Kevin Boggs, director tech transfer, Fedex Institute of Technology, Memphis Bus. Journ., Feb. 1. Related, Comm. Appeal, Jan. 28.

Aerotropolis movement moves forward in Memphis, with supply-chain implications for every industry, Comm. Appeal, Feb. 17. Logistics: Memphis-based ProFlowers is the darling of the dot.com flower business, Comm. Appeal, Feb. 14.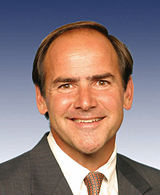 Rep. WampU.S. Rep. Wamp stressed America's opportunity to export nuclear energy and othertechnologies, Chattanoogan.com, Feb. 8.


USEC Inc. is betting its future on Oak Ridge-developed centrifuge technology. One ORNL officials sees it as 'the most important tech transfer initiative since Atoms for Peace', Knox. News Sentinel, Feb. 17.

DOE Announces Technology Transfer Policy to Move Cutting-Edge Technology Research to the Marketplace, release Feb. 8.

Low note: Pro-Music Memphis advocacy groups can't agree on maintaining Website, MySpace spot, etc., Comm. Appeal, Feb. 14.

The laggard Horizon Center high-tech industrial park, the third such in the the OR-Knox area, may be sold, Knox. News Sentinel, Feb. 5.

Innovation Valley Inc. launched for workforce development and industry recruitment
in

East Tennessee, OakRidger.com,
Jan. 24
. Jobs! now continues its economic-development work, Knox. News Sentinel,
Jan. 23
. Education and workforce goals are at the heart of Innovation Valley economic-development initiative, Knox. News Sentinel,
Jan. 27
.


"Power Ascent": Spallation Neutron Source continues its ramp-up toward supporting
research, Munger KNS,
Jan. 31
.

U.S. Dept. of Labor announced that later this year it will award $10 million in grants
to support Science, Technology, Engineering and Math (STEM) education, with applications due March 11. GovTech,
Jan. 15
.


Teach Tennessee is seeking mathematics, science and foreign languages
professionals to help fill Tennessee's teacher shortages in these critical subjects, Daily News Journal,
Jan. 29
.
Eaststate engineers and community allies create Vols4STEM.org online clearinghouse
to promote science, technology, engineering, math education, Knox. News Sentinel,
Feb. 18
.


Workforce: Proposed center for nanotechnology education would develop 'talent pipeline'
of workers, Knox. News Sentinel,
Feb. 18
. NSF-funded initiative includes Roane State Community College, Oak Ridge National Laboratory, BWXT Y-12, Innovation Valley Nano Alliance, Oak Ridge Economic Partnership, University of Tennessee, Tennessee Technological University, Pellissippi State Community College and eight K-12 school systems.


Donelson Christian Academy is leasing tablet computers to students' families
, Tennessean, Feb. 8,
here
and
here
.


Focus group pushes to create 'Science Wing' of Cleveland (Tenn.) HS
, Times Free Press,
Jan. 25
.


Tennessee Campus Compact, headquartered at Tennessee State University,
will improve cooperation among a dozen or more colleges and universities committed to service learning. The group convened Jan. 17. The group will finalize its charter as early as next month.
Release
Jan. 14. Volunteer Tennessee reported on the gathering at TSU,
here
.
CALENDAR
PLEASE SEND TECH AND VENTURE EVENTS TO MILT CAPPS.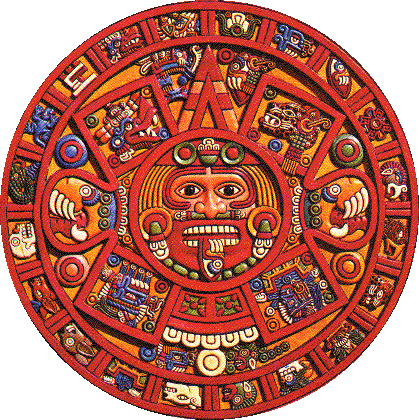 (Feb. 19) TTDC SBIR/STTR grantsmanship forum for entrepreneurs and institutions, 8 a.m., Cool Springs Life Sciences Center. Details.

(Feb. 21) Hospitality Financial & Technology Professionals program, Frank Platt of eNtegrity on Information Security, 6 p.m., Marriott Vanderbilt, register or via 345-7123.

(Feb. 22) State Alliance for E-Health co-chaired by Gov. Phil Bredesen, in Washington, D.C.

(Feb. 24-27) Comptel Plus telecom expo, Gaylord Opryland. Details here.

(Feb. 24-28) HIMMS 2008 Annual Conference, Orlando. Details here.

(Feb. 28) Nashville Chamber workshop on Search-engine optimization and buying ads on Google, etc. Presenter: Stasia Holdren, Sitening. $20/$40. Details and register here.

(Feb. 28) Windows 2008 Server debuts.

(March 6) Nashville Technology Council Tech Roundtable "RFID", 4 p.m., details here.

(March 5-6) 6th Annual Leadership Healthcare delegation visit to Washington, D.C.

(March 13) Infragard middle Tennessee chapter. Maxwell House, 11:30 a.m. SCADA Systems and Water securitry. Write here.

(March 13) AITP Nashville, "IT at L.P. Corporation," Jeff Duncan, VP-CIO, L.P. Corporation, 5:30 p.m. Holiday Inn Brentwood. For info msimpson@genesco.com

(March 25) 4th Annual Technology Innovation Conference, Nashville Technology Council. Franklin Marriott Cool Springs.

(April 1) Chattanooga Technology Council Spirit of Innovation Awards luncheon, details here.

(April 3) NTC Tech Roundtable, "Laptop Security," details TBA.

(April 3) Tennessee Technology Development Corporation board meeting.

(April 2-4) Global Venture Challenge ORNL. Features an Energy Ventures Showcase with entrepreneurs' presentations to investors; and, teams of grad students competing with ideas for ventures. Details.

(April 10) Infragard middle Tennessee chapter, Maxwell House, 11:30 a.m. speaker TBA. Write here.

(April 14-15) PMI Nashville 2008 Spring Symposium, Nashville Convention Center.

(April 22) Digital Summit - Leadership Music. Belmont University's Curb Event Center.

(May 8) InfraGard Middle Tennessee meeting, 11:30 a.m., Maxwell House, details write here.

(May 18-22) 16th World Congress on Information Technology, Malaysia. Lots of familiar tech companies represented, here.

(May 22) State of Tennessee OIR Digital Summit. Details here.

(May 22) Tentative date, Technology! Nashville 2008. Nashville Technology Council. Details TBA.

(Sept. 15-16) Governor Phil Bredesen's Conference on Economic & Community Development. Gaylord Opryland.

(Sept. 18) 7th Annual InfoSec Nashville Security Conference. (Previous event, here.) Details TBA.

♣