Entrepreneur Center leadership search continues
By Milt Capps
Published Tuesday, November 17, 2009 1:04 pm


Backers of the new Nashville Entrepreneur Center haven't yet found the NEC's first chief executive, and the search continues.
Tod Fetherling, president and CEO of Nashville Technology Council, told VNC this morning that he and others working to advance the NEC have screened fewer than a dozen executives who asked for consideration to become the NEC's first executive director, and are continuing to network with potential NEC board of directors members and others to identify further NEC CEO candidates.

Fetherling said that while candidates thus far have been "very well qualified," the position is deemed so critical to the success of the NEC that the executive search continues.

Fetherling said he hopes it will be possible to have the NEC's inaugural board of directors installed and ready to choose the NEC's executive director, sometime in December.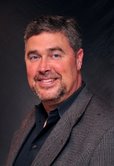 "We really want an entrepreneur," Fetherling (at left) told VNC this morning. The NEC executive director job description stresses, among other attributes, that "The ideal Nashville Entrepreneur Center Executive Director is a strategic visionary and planner with strong relationships within the Nashville entrepreneurial community.

"The Director possesses specific knowledge of operations, financial reporting, and budgeting/fundraising. The individual must be able to manage staff and resources effectively and plan, manage, prioritize and implement multiple tasks concurrently."

The job description suggests, also, that the successful candidate will be an executive who is, despite their personal entrepreneurial track-record, someone willing to accept personal responsibility for "delivering specified tasks, programs and initiatives as recommended by the Board."

The new executive director will also be someone with great prowess in strategic planning and fund-raising, and with demonstrated ability to "compel the Board's full participation."

Numerous decisions will face the NEC board and director after New Year's, including when and how best to pursue securing a physical facility to provide a "bricks and mortar" presence for the NEC. Fetherling said securing NEC offices is "one of my hot-buttons."

Meanwhile, Fetherling, himself a serial entrepreneur, said fundraising for the initial phase of NEC operations is "actually sort of ahead of where we wanted to be," and commitments by some investor-sponsors are being firmed-up.

NEC has previously said it would seek about $200,000 to pay the new director and support startups operations and the online presence. ♦