'Voodoo venture valuations', other truths told at Forum
By Milt Capps Last updated 1:54 p.m.
Published Tuesday, December 8, 2009 10:35 am




Shared risk: 'There's nothing to fear but finance, itself'
In Nashville, a venture community-aborning, whenever investors and entrepreneurs are packed into the same room, the air is electric.
Last week's capital panel discussion, which was convened by Nashville Technology Council in the conference center of Bradley Arant Boult Cummings, was no exception.

The course of the discussion was nearly identical to that of the 2008 event. However, the brutal economic climate and the excitement around TNInvestco were among the ingredients that added a congenial charge to the evening's atmosphere.

Panel moderator Chris Sloan (at right), an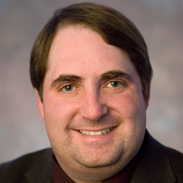 attorney with Bradley Arant Boult Cummings, provided the most portentous quote of the evening, when he explained that one reason deals are so difficult to consummate is that "trying to value the company is voodoo," involving "assumptions piled on top of assumptions, on top of assumptions."

Then there was Vic Gatto of Solidus Co., who, as he often does, once again tweaked some ears by admonishing his audience to do serious due-diligence on current or potential competitors before bringing in a supposedly unrivaled idea. Competitors' proposals are probably "all on my desk," he said. Gatto also mentioned he's considering launching a $250,000 micro-investment program that would provide seed money for ten or more start-ups in the digital-content and mobile-technology arenas.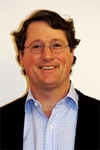 Other news trickled-out: John Chadwick (at left), managing partner of Claritas Capital, mentioned his firm will soon be announcing both a healthcare investment and the addition of another partner. Yesterday, he said the firm is still not ready to identify the new team member. Claritas did recently add Lee Ballew, who joined the firm as a vice president a couple months ago, after seven years in investment banking with Morgan Keegan and working as a derivatives analyst with Wachovia. Ballew, a CFA, earned his MBA at the UNC-Chapel Hill Kenan-Flagler Business School, in 2006, and his bachelor's at the University of Mississippi.

During the panel discussion, Jim Phillips (at right) of XMi High Growth Development Fund stressed his fund's strategy centers on helping startups

that are "crossing the infrastructure development zone," partly by providing "plug and play" resources, mentoring and facilities, so that entrepreneurs can focus on generating revenue and reducing the burn rate. Phillips said XMi's model calls for $1 million investments, with co-investors and maintaining a prudent reserve. He urged entrepreneurs to know what uses they intend for capital they seek. XMi, he said, is taking very seriously the state's emphasis on seed-stage investments that are likely to prove transformational. He said plans calls for an office in Chattanooga, as well as in Nashville, and a close alliance with the Tennessee Society of CPAs.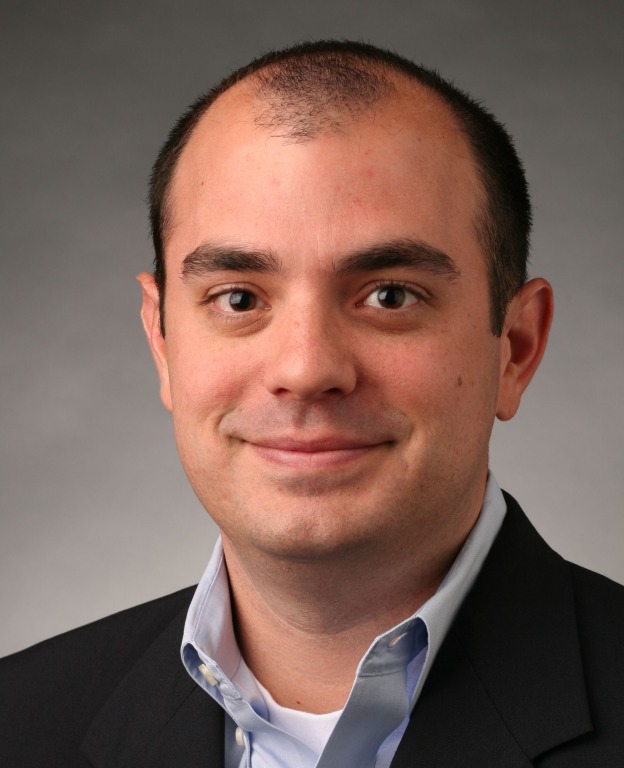 Christopher Rand (at left), who is transitioning out of his job in technology transfer at Vanderbilt University, stressed that his Tri-Star Technology Fund will inevitably be confronting technology-development risks as it focuses on biopharma, medical devices and health information technologies. He expects investments to range from $250,000 to $1 million, and might look to recruit non-dilutive capital, such as via federal SBIR grant programs. Asked about the adequacy of local talent for start-ups, he said the Nashville region faces a hurdle in trying to recruit engineering and bench-lab talent, in that, unlike in Boston or Silicon Valley, if a start-up goes under here, there are relatively few immediate landing spots for suddenly out-of-work employees. Rand has previously cited a 'disconnect' between capital sources and start-ups.

Responding to a question from VNC, Rand said "we hope to" explore investments in the Vanderbilt tech-commercialization
portfolio. [Separately, VNC recently asked VU OTTED Director Chris McKinney (at right) whether or not Vanderbilt would direct its portfolio leaders to TNInvestcos. McKinney replied, "We routinely meet with investors regarding new company opportunities as well as to tell them about existing portfolio companies, and I anticipate we will continue to take that approach."]



Vic Gatto (at left), whose Solidus firm is an alternate still hoping for TNInvestco funding in 2010, said his experience is that the TNInvestco program could lead to 16 to 30 deals being funded in the next few years, as a result of TNInvestco, meaning there will still be a "lot of credible deals that won't get funded." He suspects TNInvestco investments are likely to be split evenly between early-stage and later-stage deals. Gatto noted that although his firm is prepared to invest in healthcare information technologies, the company will avoid "reimbursement risks" flowing from uncertainties in healthcare insurance reform. Regarding technology risk, Gatto, who once founded and ran his own software company, said, "I don't want an R&D project"; but, he said he recognizes the fact that intellectual property can translate into barriers to entry for potential competitors, and that must be weighed in the balance. He said Solidus may do two deals in 2010, unless it receives TNInvestco funding, in which case that number should double. Gatto also revealed that he is considering setting aside $250,000 within Solidus' $50 million fund to make perhaps ten $25,000 investments, in the form of micro-finance for start-ups, perhaps focusing on firms that are producing new software applications.

Gatto came close to promising not to leave entrepreneurs twisting in the wind, waiting for Solidus' decision on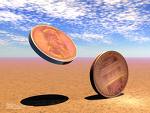 investments, although on earlier occasions he has acknowledged the importance of time-as-leverage for investors, particularly in the current buyer-friendly economic environment. Addressing valuations, Gatto said he's against doing "the dance" and prefers to lay-out in very direct terms what he wants and why, as well as pointing-out to entrepreneurs parts of his proposals they're going to hate.

Discussing Claritas' aims, Chadwick noted the firm has done 28 investments with a total 25 "serial" entrepreneurs. Claritas sometimes begins tracking deals at the "whiteboard" stage, and may follow a start-up for up to two years, while it percolates. He said Claritas has worked with eight of those 25 serial entrepreneurs more than once. He cited Ed Braswell, CEO of edo Interactive here, as an entrepreneur with ventures in which Claritas is always prepared to invest. Chadwick said Claritas typically likes to invest $2 million in a start-up, with the actual range $1MM-$3MM. In such deals, he said, Claritas is typically looking to co-lead a subsequent raise of $3-25MM.

Asked about the availability of talent locally, Chadwick said the firm regularly succeeds in recruiting C-level executives, but often resorts to what is, in effect, "trial and error" on key sales executives. ♦