Angels' complaint to Corker may precede stepped-up TN efforts
By Milt Capps Updated 10:47 a.m.
Published Monday, March 22, 2010 8:31 am





Angels skirmish while Health debate continues
Updated 5:56 a.m., March 25.: A portion of our March 22 story was inadvertently omitted, previously. It is now restored (italicized portion). The NCN letter to Sen. Corker is here; the ACA-NVCA letter is here. The Senate Banking Committee passed a version of the Dodd bill March 24. This story will be updated, as warranted.

Nashville Capital Network and its national trade group are stepping-out in unprecedented style to 'sound the alarums' regarding congressional legislation.
Whatever the outcome of the "grassroots" effort to influence legislation, the thus-far polite campaign may create an atmosphere in Tennessee conducive to new legislative proposals benefiting Angels and other investors, when the General Assembly reconvenes in 2011.

Last week, NCN Executive Director Sid Chambless joined many of his peers in the Angel Capital Association (ACA) in asking Members of the U.S. House and Senate to reject legislative proposals that would make it harder for some would-be Angel investors to qualify as accredited investors, while removing federal laws that keep state governments out of the business of regulating securities.

As part of an action coordinated with ACA, Chambless wrote U.S. Sen. Bob Corker (R-TN), asking him to call for removal of a section of the proposed Senate Banking, Housing and Urban Affairs Committee that would jeopardize some Angels' standing.

In an interview Friday, Chambless (at right) told VNC, "I don't really have any way of knowing" what the impact of the targeted

provisions would be on the 75 Angels currently affiliated with NCN. He added that he is confident the legislation would inflict damage on "a lot less" that the 50 percent of local Angels that might be inferred from earlier national studies of Angel income and net worth.

One observer speaking on condition of anonymity reminded VNC of earlier talk of creating a Tennessee tax credit to encourage Angel investing.

That initiative has been shelved in recent years, due to advocates' sense that economic conditions made any such proposal involving a reduction in State revenue nonviable.

Reached earlier this morning, Chambless indicated there's nothing like that on NCN's radar, right now. He noted, however, that ACA has, in fact, recently created a policy committee, from which he expects to be kept abreast of policy trends.

Chambless added that the recent passage of the TNInvestco capital-formation program is "helping to address the early-stage" requirements of the state and is "a step in the right direction," toward supporting such entrepreneurism.

Asked this morning to comment, Angel Capital Group Founder and Managing Partner Rachael Qualls said that while she had supported exploring legislation for an Angel tax credit two years ago, she now feels the spotlight is on TNInvestco, "and rightly so," adding that she thinks introducing an Angel tax credit, now, would be "inappropriate."

Qualls said that while she agrees that the legislation targeted by ACA, of which her group is a member, and NCN must be corrected to avert damage to Angel investing, neither ACG nor she currently plan to weigh-in further on the issue.

Nationally, Angel interest groups have been focused several years on such issues as tax credits for investors, capital gains taxation, pension-fund regulations and other matters that affect capital formation and preservation.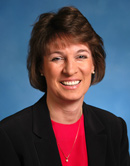 Yesterday, Angel Capital Association Executive Director Marianne Hudson (at left), speaking from ACA headquarters in the Kansas City area, told VNC that a Kauffman Foundation study two years ago suggested that as many as two-thirds of currently accredited Angel investors could fail to qualify under a proposal to raise investor accreditation criteria from $1 million in net worth and $200,000 in annual income, to $2.3 million net and $450,000 in income. Hudson is also director of entrepreneurship initiatives for the Kauffman Foundation.

Hudson confirmed this is ACA's first such overt effort to weigh-in on congressional legislation, mainly because the relative newcomer to the policy scene has been focused on more fundamental organizational issues in the five years since its founding.

The focus in these efforts is on portions of "The Restoring American Financial Stability Act of 2009," being pushed by Sen. Christopher Dodd (D-CT).

Hudson said, "We don't believe [the adverse impact] was intended and we look forward to working with the Banking Committee to change it."

If that proves true, the Banking bill will have proven to be an easy win for fledgling policy activists NCN and ACA.

Any such optimism must be tempered by the fact that, as The New York Times reported Saturday, financial reform is entering a tough week of debate, in which the Senate must grapple with a total 359 amendments to Dodd's legislation.

Hudson revealed that ACA and its allies had earlier only sent routine letters on the matter to Dodd, asking for changes they thought would be quickly forthcoming; but, the groups' became more alarmed when the offending sections of the bill actually got worse, rather than better, after that initial perfunctory effort.

She added she is optimistic Dodd will allow the changes, given that he and his colleagues are mainly focused financial institutions that played a role in the nation's economic crisis – institutions previously viewed as "too big to fail," rather than Angel-funded companies that Hudson said are often viewed as "too small to succeed."

The current Federal preemption of State involvement in securities regulation has been in place since 1996, Hudson said.

In his letter March 18 to U.S. Senator Bob Corker (R-TN), Chambless warned that an unknown number of the 75 Angels associated with NCN "would no longer be able to participate in supporting entrepreneurial ventures through private investment. Changing the definition of accredited investor decreases the potential pool of angel investors who support promising early stage companies and will disrupt the launch of high growth ventures in our country."

Chambless' letter augments an effort underway by the ACA and the National Venture Capital Association to quash the two provisions in Dodd's bill.

The NVCA is concerned that the prospects of greater state involvement in securities regulation will deter VCs from investing, overall, and in seed- and early-stage ventures, in particular. ♦