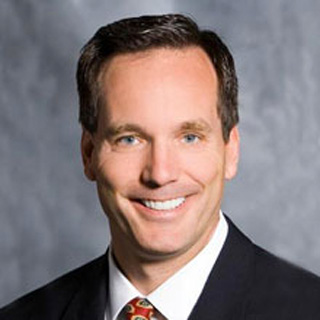 AMPLION Clinical Communications, the Nashville company that offers a patient-care assurance platform (PaaS) for the healthcare sector, has elevated Frank Grant to president, from chief sales and marketing officer.
The shift follows the departure of former President and CEO Tom Stephenson, who served Amplion five years following his exit from Healthcare Management Systems (HMS, now MEDHOST).
The company said in a release that Stephenson cited personal reasons for resigning on short notice, and added that Stephenson remains in-the-loop to assist the business during a transition period.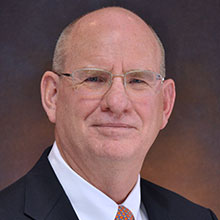 David Condra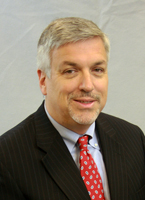 Tom Stephenson
Chairman David Condra, who founded the precursor business in 1979, now also serves as interim CEO while an internal and external search for a successor to Stephenson is mounted, according to the release.
In his statement, Condra said, in part, "We are very sorry to see Tom leave Amplion because of the trajectory the company is on, but we understand and support his personal decision... It's never easy to lose a key team member, but we are very fortunate to have deep bench strength on our executive team and will not skip a beat with Frank at the helm."
Condra noted that Grant has made "significant contributions to the overall strategy and direction of the company" since joining in 2013.
In the release, Grant expressed confidence in Amplion's growth through adoption of its "next-generation nurse-call technology."
Its Amplion Alert offering is currently installed in more than 50 hospitals in 22 states. Grant told Venture Nashville this morning that, based on adoption and growing word of mouth, he believes the company can double its installed base within the next 12 months, a projection he's confident making, given prospects now under contract and others in its pipeline. Grant added, "I've been here four years and I've never felt more positive about the future of Amplion."
Amplion says its capabilities include "clinical workflow optimization, advanced patient communications technology and in-depth analytics" to help providers' clinical teams make data-driven decisions regarding treatment of patients' health.
In a key 2015 story and in other reports, VNC has reported that the privately held company's investors total at least 20, including VC Solidus Co., and that its directors have included Phil Hertik and John Doss, among possible others. For that earlier report on the company's advisors and Condra's views on competition and exit options, please visit here.
VNC also previously reported that a listed strategic had at one point reported owning a minority stake in the company. Related coverage here.
Grant joined Amplion after completing nearly two years as chief sales and marketing officer for then-Phoenix-based Adreima. That company was then based in Phoenix and focused on Medicaid reimbursement offerings for hospitals. Grant maintained his Nashville resident status while with Adreima, which is now part of Alpharetta-based nThrive.
Prior to Adreima, Grant served nearly a dozen years as a lead executive for Cisco System's healthcare-sector business, and earlier spent a decade with Hitachi Data Systems and five years with IBM.
Grant, 56, earned his MBA at Vanderbilt University Owen Graduate School of Management and his bachelor's in German Studies and economics as a VU undergrad. While with Cisco, Grant served as a member of the board of directors of Nashville Technology Council. His Linkedin is here. He resides in Davidson County.
VNC's 2012 coverage of Stephenson's own rise to the role of president at Dalcon and the rebranded Amplion is available here.
Condra was president of Nashville Technology Council, 2000-2005, and is a co-founder of the Nashville Capital Network, the Angel investor group. Condra's Linkedin is here.
Condra founded the legacy business in 1979 under the Dalcon brand. It operated as Dalcon Communications Systems until adopting the Amplion name in late 2012. VNC
.
---