E-Commerce: StyleNet allies help Franklin firm advance
By Milt Capps Updated 1:25 p.m.
Published Tuesday, December 7, 2010 9:04 am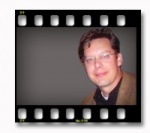 Michael Reader
StyleNet CEO

StyleNet, the Franklin-based e-commerce platform for hair salons in North America, hopes to reach profitability "any day," said CEO Michael Reader, with dry humor born of years in the trenches.

StyleNet, the lead offering of Niche Media Inc., projects reaching annual revenue of $1.2 million by Dec. 31, Reader said during a recent interview. Projected 2011 revenue is $2.5 million, he said.

The company, which signed its first StyleNet customer in March 2007, has 15 full-time employees and a half-dozen contract staff. All-in, roughly $1 million has been invested in the company since inception, and principals are not yet taking full salaries, Reader said.

StyleNet has more than 2,400 customers, having added an average 140 accounts per month for at least the past nine months, compared with an average 40 new customers per month in 2009, said Reader. The firm lacks customers in only two U.S. states: New Hampshire and Maine, he said.

There are about 300,000 hair salons in the U.S., employing perhaps 1.5 million professionals, said Reader. Competitors for the market include Santa Rosa, Calif.-based SalonBuilder (Elaborative Technologies), Reader noted. Brief online research shows salon site services as diverse as ClientWave in Bath, England, and myriad software houses offering templates for salons. "Our biggest competitor is GoDaddy and Intuit and the nephew who says, 'I know how to be build a site'," said Reader. StyleNet is actively preparing for launch of new features, he added.

StyleNet currently plans to rely on organic growth, rather than pursue dilutive outside investment, says Reader. A relationship with GreenBank has enabled StyleNet to extend its runway more than once, and StyleNet may soon use an accounts-receivable factor for cash, Reader noted.

StyleNet has for several years cultivated a collaborative marketing relationship with SalonCentric, the Clearwater, Fla.-based marketing division of L'Oreal USA. Other growth factors: In 2009, StyleNet hired Heather Smith, previously a regional sales manager with a SalonCentric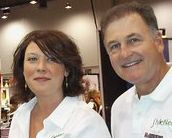 Smith & Weems

predecessor company, as StyleNet's president. Next, there's a year-old marketing and distribution pact with San Diego-ased Western Sky Marketing and a recently inked alliance with beauty sector-oriented Milano Software of Richmond Hill, Ontario, are major factors in StyleNet growth, said Reader.

Western Sky founder John Weems serves full-time as StyleNet's EVP-business development. Weems has skin in the game at StyleNet, said Reader. The option of combining StyleNet and Western Sky is one of several options actively discussed internally, Reader acknowledged.

In an earlier incarnation, Weems spent 20 years running MEG Toys, which he co-founded and later sold. Prior to that, Weems was a SVP safeguarding Mattel Inc.'s interests during a variety of toy, movie and television productions, including "Masters of the Universe," with actor Dolph Lundgren.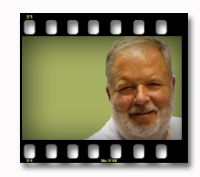 John Cherry
In 2005, Reader co-founded NicheMedia as a digital marketing consultancy, and within 18 months focused on software-as-a-service for the hair salon industry. StyleNet's co-founder is John Cherry, the long-time Nashville entrepreneur who co-founded both Carden & Cherry Advertising and 1220 Exhibits. Cherry created "Ernest P. Worrell," the character played by the late Jim Varney in ads, films and children's television. Cherry is EVP-Administration at StyleNet.
Prior to launching Niche Media, serial entrepreneur Reader, now 44, founded and built Bellwether Group, which owned Meetings.com, which Reader exited through a sale to Conferon (now Experient), completed in 2003. Earlier, Reader spent nearly eight years as national sales manager for Gaylord Opryland Hotel and Resort Center in Nashville. Reader and family reside in Franklin.
NicheMedia's StyleNet has 3,000 square feet of offices at 512 Autumn Springs Court in Franklin. The company recently signed a five-year lease, Reader said. •