Entrepreneurs' advice for 'Best of Times, Worst of Times'
By Milt Capps Last updated 3:31 p.m.
Published Tuesday, November 17, 2009 3:05 pm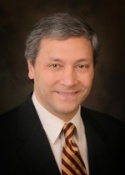 XMi's Mike Shmerling 'cannot remember a more exciting time in Nashville'
The bad news: Though officially over, the Great Recession may prove to be neither a 'V' nor even a 'W' recovery on the economic charts.
Instead, Belmont University Entrepreneurship Center Director Jeff Cornwall says he worries it's going to be more like a "long L."

In an interview yesterday with VNC, Cornwall said that from his vantage a sustainable recovery is being threatened not only by excessive government intervention in the economy, but also by the fact the United States simply doesn't "have a clear driver for long-term economic growth."


Cornwall (left) said that, in his view, with auto manufacturing, information technology and other sectors on the ropes, and with Green industries' prospects greatly exaggerated, recovery is not sustainable. Worse, he said, the increasing reliance on regulation of business and other sectors "makes a guy like me just kind of sad."

The good news: Cornwall said that "relative to anywhere else, we're in pretty good shape," with some real advantages. He added, "I think Nashville is poised to emerge as a healthy vibrant city, if and when this economy ever pulls out of the funk that it's in."

There's other good news, as well: For instance, Nashville Capital Network Executive Director Sid Chambless told VNC today
that "the NCN Angel Fund and our Angel group have in the past two months made two follow-on investments and one investment in a pure startup." Chambless said that for "strategic reasons," the parties involved do not currently plan to release further details.

Chambless (at right) also told VNC that the Angel investors he works with haven't left the field entirely in the face of tough times, and are prepared to bring their expertise, experience and capital to bear in supporting good opportunities that are driven by entrepreneurs who are also undeterred by the vagaries of the economy.

Other factors were highlighted during a panel discussion on entrepreneurship and capital formation, this morning at Nashville's Renaissance Hotel. A sampler of comments:



►

Excitement: XMi Holdings founder Mike Shmerling said, "I cannot remember a more exciting time" to be in business in Nashville, and later told VNC, "there is real opportunity in the air." Shmerling said Nashville has an "unprecedented" array of sources of entrepreneurial energy, including the Nashville Entrepreneur Center, the proposed Medical Trade Center and Convention Center, and the fact that four Nashville firms have recently won TNInvestco capital-formation allocations in state competition. "There is no question that [TNInvestco] will be a huge stimulus to Tennessee economy," Shmerling added. In this environment, he continued, his companies, including his TNInvestco-winning XMi High-Growth Development Fund are looking to invest in businesses with real "purpose."



►

Renewed premium on the simple lessons: HealthStream founder and CEO Bobby Frist (right) said that in preparing for this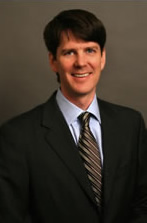 morning panel discussion, he realized his 18-year venture had been a "humbling experience and journey" that had left him with fresh appreciation for the simple, yet vitally important lessons he's learned. As an example, he cited the "key inflection point" eight years ago, when HealthStream narrowed its focus from education in the broader sense, to healthcare. Reflecting further, he said he was reminded that in addition to his family's wealth and other advantages, he had been given emotional support, for example, by family who frequently expressed pride in even his childhood achievements. Frist also stressed that apart from good education and credentials, he's also learned the importance of hiring self-motivated people who stand out, in part, because they have made immense personal efforts, whether it be to run marathons or to earn advanced degrees. He also stressed that entrepreneurs should leverage Nashville's natural and economic advantages, and should integrate the community's points of leverage into business plans.



► Acceptance has grown: Compared with a decade ago, there's much more acceptance in Nashville with respect to investing in businesses outside the healthcare sector that has been Nashville's flagship for 40 years, according to panelist Joe Freedman (at left), partner, Music City Tents & Events. Meanwhile, Freedman noted, executives who spawned early healthcare successes continue to build upon their track records, creating more wealth in circulation. Freedman, too, said "TNinvestco will absolutely change the landscape of Nashville." At another point, Freedman stressed that entrepreneurs amid the Great Recession have actually been handed a "clean slate," and have extraordinary freedom to identify "deep wound"-type problems that beg solutions that entrepreneurs can often uniquely provide.


Nashville Business Incubation Center Director Mildred Walters (at left) concurred with Freedman, stressing that "the reset button has been pushed," freeing entrepreneurs to ask "What does the world need from me, right now?"

The times may be tough, but there's a silver lining, according to Cornwall. Addressing what some view as the harshness of the current venture environment, Cornwall noted that what we're seeing may actually be a return to normalcy.

"Normalcy," he stressed, includes entrepreneurs bemoaning the supposed perpetual lack of "enough capital." Meanwhile, said Cornwall, "there's plenty of money in this town," echoing a sentiment often heard from investors.

Tough times may actually be better for entrepreneurs, Cornwall argued, in that they may tend to be more disciplined, less driven by speculative frenzy that can produce "what my theologian friends call disordered desires," bad decisions and unethical behavior in an attempt to create unsustainable wealth.

Regarding entrepreneurs who are suffering financially because they can't find capital for their ventures, Cornwall advised they
"focus on getting de-leveraged as quickly as you can, then try to regroup" and develop a better business model. Quit gambling, betting on a "windfall" business, Cornwall said, and strive instead to create a business "with legs."

"I don't think it's sad if someone has a dream and it doesn't happen. It's worse," he said, "if they never had a dream." Nashville's music heritage has made the city a town full of dreamers and would-be performers, Cornwall observed, and in his view all are better off than if they'd never tried to pursue their ambitions.

Perhaps, he said, rather than a rapacious brand of entrepreneurism, there's a need for renewed emphasis on "creativity and innovation," as well as the "richer definition of success" that benefits society with new jobs and industries, while creating personal wealth.

The panel discussion at the Renaissance Hotel was sponsored by NAI Nashville. Nashville Business Journal was host for the event, which attracted nearly 200. Cornwall's interview took place on the corner of the porch at Bongo Java. ♦