Entrepreneurs, VCs, TTDC mobilize for venture funding
By Milt Capps Last update 11:05 p.m.
Published Wednesday, March 3, 2010 3:06 pm


Tennessee Technology Development Corporation is mobilizing entrepreneurs to nurture startups, create jobs and sustain State funding for TTDC, itself.
For example, coming soon is TTDC's Innovation Conference and Venture Showcase, set for May 10-11 at Loews Vanderbilt Plaza Hotel, in Nashville. Details are yet to be released.

TTDC also recently announced its plan to provide a $100,000 grant to the Nashville Entrepreneur Center. NEC is expected to name its first executive director within roughly 30 days.

In addition, yesterday TTDC mobilized entrepreneurs and other constituents for an event in the corridors of Legislative Plaza, which is bustling this week, with the General Assembly in session.

In February TTDC played yet another pivotal role, enlisting six Tennessee firms to pitch during the Southeast Venture Conference (SEVC).


Six Tennessee firms were heavily recruited for the SEVC event by James Stover (at left), who is TTDC's director for capital formation. Stover worked with SEVC's organizers to double Tennessee's representation in the annual event from the three Tennessee firms that pitched at SEVC in 2009. Only a single Volunteer State company won an SEVC berth in 2008.

Apparently the effort was worthwhile for those who made the journey to Tyson's Corner, Va., across the river from D.C.

For instance, Memphis-based Park Media President and CEO Brad Trotter (below, right), 43, told VNC that SEVC was his company's first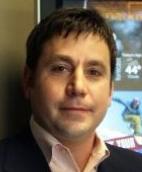 such sortie into the realm of institutional investors. Park Media raised $5 million from Angel investors during the past six years, Trotter said, and recently retained Chattanooga's FourBridges Capital to prepare for a A-round raise in coming months.

Trotter said SEVC was "really productive" and "the representation from the venture-capital community was very real," resulting in numerous follow-on conversations. Park Media provides software and services to support delivery, management and tracking of content and applications to an unlimited number of digital endpoints, for networks that transport multimedia, applications, and interactivity.


Meanwhile, another Memphian says he found presenting at SEVC to be mind-expanding:

He is Brad Silver (at left), CEO of Computable Genomix, which offers advanced text-mining tools. His firm focuses on data-mining for genome-research applications and counts the NIH National Library of Medicine among its customers.

In an interview with VNC following the event, Silver recalled that when he was interviewed by VNC in December he was thinking of raising perhaps $1 million in tranches spread over 24 months for Memphis-based Computable, and then returning to investors, as needed.

He explained that whereas his management team had been "fixed on a [capital-raise target] number in the past, now we're more open to having conversations about a bigger range" for the capital round. He's broadening his thinking, he said, because he's learned how time-consuming raising money is, and senses broader interest in his technology in fields other than life sciences.

Silver said he thought he was "very successful" during the SEVC event in connecting with investors interested in his story – including at least one potential strategic investor – and participation led to "a lot of good follow-on conversations for us with firms located from Baltimore to Louisville, to Research Triangle Park."

Silver told VNC that his interaction with speakers and other particpants at SEVC left him feeling even more strongly that his company, which no longer needs development funding, is the sort of software-as-a-service venture, with recurring revenue and "a fairly efficient go-to-market model" that investors are looking for.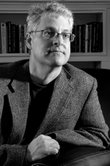 Chattanooga-based Skoodat Co-Founder Ken McElrath (at left) – eyeing a $3MM round – sized-up SEVC in an e-mail, this way: "The huge value of an event like SEVC is rubbing shoulders with other smart entrepreneurs and savvy investors. Iron sharpens iron. We hear about the challenges from both sides of the table, while gaining new insights to hone our strategy. It's also encouraging to see the expanding presence of Tennessee companies, although I have to say," he added jokingly, "I was a bit concerned about packing all that intellectual capital on one plane from Chattanooga."

Nashville-based Consensus Point CEO Linda Rebrovick told VNC the SEVC event provided her "some really

strong insight" from venture capital and private equity investors.

Among other things, Rebrovick (at right) said she heard a lot of reinforcement from conference speakers and other participants regarding the relative "conservatism" of VCs and Angel investors in the Southeast, when it comes to considering technology investments. Consensus Point provides software and services to support predictive markets' operations.

In Knoxville, Voices Heard Media Founder Chris Van Beke said simply, "I thought SEVC was a great opportunity for us to get on the radar of the institutional investor market as well as meet some folks, so you can put a face with a name."

Van Beke said the speaker sessions were "well worth while and gave us some insights into several specific venture firms." The only regret he expressed about the event was the traditional complaint of exhibitors at most such shows: He thought the SEVC "demo area" set aside for entrepreneurs to meet investors inevitably competed for time with "speakers, meals and cocktails."



All these entrepreneurs, at least theoretically, have a stake in the TTDC event yesterday in Legislative Plaza. There, TTDC marshalled the founders and other execs with 21 Tennessee start-up and early-stage companies and allies, in an effort to impress on legislators the vitality of the state's tech sector.

Toward that end, entrepreneurs from throughout the state stood at-the-ready alongside their tabletop displays, lining the Plaza's hallways, cheerily explaining their ventures to anyone who stepped out of the passing stream of legislators, lobbyists and staffers.

With the General Assembly in session, it is worth noting that TTDC's point in mounting the show of strength yesterday in Legislative Plaza was to illuminate TTDC's role in supporting tech-driven economic development, which it pursues with funding through a contract with the State's department of economic and community development. ECD is lead by Commissioner Matt Kisber.



In fact, while the table-toppers were holding forth, TTDC President Eric Cromwell appeared briefly in a nearby hearing room for questions and answers before the House Commerce Committee, which is chaired by Rep. Beth Harwell (left, R-Nashville). Also present was committee member Rep. Craig Fitzhugh (D-Ripley), who is also chairman of House Ways & Means. Fitzhugh is also a member of the TTDC board of directors.

The sometime-controversial TNInvestco program was touched upon only lightly in yesterday's hearing, but efforts to expand the program further, or to make it more 'transparent', may yet result in further involvement by TTDC as a "trusted advisor" to Kisber and Revenue Commissioner Reagan Farr, who jointly manage the innovative capital-formation program. The volatility around the TNInvestco issue may have abated a little, in the wake of yesterday's Chancery Court ruling that preserved the commissioners' rights in keeping TNInvestco documents confidential.

The uneventful committee appearance was a precursor to higher-stakes budget deliberations, now in-the-offing, which may determine TTDC's fate. TTDC has said it will seek recurring annual state funding of about $5 million. Heretofore, TTDC has been funded with occasional State grants.

Cromwell and other TTDC staff are known to have met with dozens of legislators in the past few weeks, part of an effort to remedy some legislators' low awareness of TTDC mission and activities. ♦