ITIF: Tennessee has risen sharply in New Economy Index
By Milt Capps updated 7 Nov 2017 1717
Published Monday, November 6, 2017 10:15 am


.Breaking News

TENNESSEE scores big in some categories of the 2017 New Economy Index released today, rising 8 points to 32d among U.S. states overall, according to the Information Technology and Innovation Foundation (ITIF), a Washington, D.C.-based nonpartisan think tank.
The State's highest ranking -- at 7th -- comes in Health IT.
Tennessee also seems to do well in Fast-growing firms, High-Tech Export and Export focus generally, Foreign Direct Investment, Manufacturing Value-Added, E-gov, venture capital and non-industry R&D.
In contrast, Tennessee also ranked 43rd on patents produced, 39th on industry R&D, 42nd in online Agriculture (an issue now being partly addressed by the state's fledgling AgLaunch program), 36th on Scientists-Engineers, to name but a few of 25 parameters.
ITIF says its latest rankings (click here or scroll to bottom for TN table) build on similar data the association published in 1999, 2002, 2007, 2008, 2010, 2012, and 2014. This year's rankings rely on 25 indicators divided into five categories that ITIF believes best reflect important dimensions of "the New Economy".
Tennessee ranked 31st in the 1999 report, today's ITIF charts remind us. Through today's report, the authors stress that changes in indicators from those reported in earlier years may be due to changes in methodology, rather than solely arising from changes in a state's economic structure or policy.
Venture Nashville will seek comment on today's report from State Economic & Community Development and from Launch Tennessee (Tennessee Technology Development Corporation), and this story will be updated as warranted. Earlier VNC coverage of ITIF here. Update 7 Nov 1717: ECD did not respond. LaunchTN responded, in part, "Launch Tennessee is excited by the evidence presented in the ITIF report highlighting the growth and momentum Tennessee has exhibited over the past few years..."
In a brief interview with VNC, ITIF President Rob Atkinson noted that the report does not directly describe the performance of individual state economies, but suggests the degree to which the structure and components of each economy comport with ITIF's evolving criteria for the knowledge-based, digitized and entrepreneurial churn-energized "New Economy" that is overtaking the traditional natural-resources-driven economy, globally.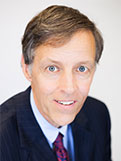 ITIF's Rob Atkinson
Asked what smart people should do with such data, Atkinson said that he's been told by people from even the lowest-ranking states that the ITIF findings, while not always welcomed, serve as a "wake-up call," and a valuable basis for taking a fresh look at what each state is doing and exploring how best they might bring their economic structure onto to the desired trajectory.
A clear-eyed view of the situation may help some states accept the fact that they cannot "nickel and dime" themselves into the New Economy, and concerted action is required, he said.
In an ITIF press release out this morning, the nonpartisan association says, "To succeed in the New Economy, ITIF concludes states should align their economic development strategies to incentivize having a workforce and jobs based on higher skills; strong global connections; dynamic firms, including strong, high-growth startups, industries, and individuals embracing digital technologies; and strong capabilities in technological innovation."
Readers who wade into today's report would be well advised also to refer to report ITIF published last summer, ranking "The Best States for Data Innovation," in which Tennessee ranked 34th overall.
That earlier Data report's findings included, for example, Tennessee ranking 39th on Data-Science job listings, but ranking 11th on Federal funding for data-science R&D, 11th on E-government and 8th on healthcare pricing transparency -- while also ranking 43rd on broadband, 46th on STEM degrees, 38th on both medical e-prescribing and "enabling key technologies," and 37th on Software services. That report is here.
Among this week's "New Economy" highlights:
• Massachusetts ranks first, as it has in every edition of the Index since 1999.
• The biggest shifts upward since 2014 came in Tennessee and Nebraska, both of which rose eight positions in the overall ranking...
• The biggest downward change came in Alaska, which dropped 10 spots to 42nd.
• Mississippi ranks last, as ITIF says it has in every edition except the 2007 Index, when it was 49th.
Joining Massachusetts in the new ranking among the Top 5-ranked states are California, Washington, Virginia, and Delaware. The five lowest-scoring states, from 46th to 50th, are Louisiana, Wyoming, West Virginia, Arkansas, and Mississippi, according to ITIF.
ITIF describes its categories:
Knowledge jobs: Indicators measure employment of IT professionals outside the IT industry; jobs held by managers, professionals, and technicians; the educational attainment of the entire workforce; immigration of knowledge workers; migration of domestic knowledge workers; worker productivity in the manufacturing sector; and employment in high-wage traded services.
Globalization: Indicators measure foreign direct investment; export orientation of manufacturing and services; and the share of each state's output that goes to high-tech goods and services exports.
Economic dynamism: Indicators measure the degree of business churn (i.e., the percentage of new business start-ups and failures); the number of fast-growing firms (businesses listed in the Inc. 5000 index); the number and value of initial public stock offerings (IPOs) by companies; and the number of individual inventor patents granted.
The digital economy: Indicators measure Internet and computer use by farmers; the degree to which state governments use information technologies to deliver services; adoption rates and speed of broadband telecommunications; and use of information technology in the health care system.
Innovation capacity: Indicators measure the number of jobs in high-tech industries such as electronics manufacturing, telecommunications, and biomedical industries; the number of scientists and engineers in the workforce; the number of patents granted; industry investment in research and development; non-industry investment in research and development; movement toward a clean energy economy; and venture capital investment.
2017 Tennessee ITIF Rankings (Back to top of story)
---
| Factor | Rank | Value |
| --- | --- | --- |
| OVERALL | 32 | 56.9 |
| IT Jobs | 31 | 1.5% |
| Managerial, Professional, Tech Jobs | 36 | 27.2% |
| Workforce Education | 41 | 0.39 |
| Immigration of Knowledge workers | 32 | 0.55 |
| Internal Migration, U.S. Knowledge workers | 37 | 0.54 |
| Manufacturing Value Added | 14 | $228 |
| High Wage Traded Services | 36 | 8.6% |
| Foreign Direct Investment | 18 | 6.0% |
| Export Focus of Manufacturing | 24 | $49,440 |
| High-Tech Exports | 11 | 3.9% |
| Business Churning | 29 | 17.6% |
| Fast Growing Firms | 12 | 0.08% |
| Initial Public Offerings | 14 | 5.20 |
| Inventor Patents | 39 | 0.046 |
| Online Agriculture | 42 | 3.95 |
| E-Government | 11 | 93 |
| Broadband Telecom | 24 | 5.06 |
| Health IT | 7 | 5.41 |
| High Tech Jobs | 33 | 3.8 |
| Scientists-Engineers | 36 | 2.1 |
| Patents | 43 | 4.2 |
| Industry Investment R&D | 39 | 0.5% |
| Non-industry Investment R&D | 8 | 0.8% |
| Movement toward Green Economy | 27 | 4.94 |
| Venture Capital | 24 | 0.06% |
. last edited 10:40 a.m. CT 6 November 2017