KaiNexus targets performance with Vanderbilt technology
By Milt Capps Last updated 11:39 a.m.
Published Tuesday, March 9, 2010 10:31 am




Greg Jacobson, M.D.
Kainexus co-founder
A Vanderbilt University licensee that aims to improve healthcare organizations' performance is harvesting a round of seed capital.
Dallas-based KaiNexus LLC intends to become "the first company to offer software designed to deliver a quality improvement program for health care organizations," according to information published by Co-Founders Greg Jacobson, M.D., and Matt Paliulis.

Austin-based Jacobson, a member of the faculty at Vanderbilt University Medical Center, told VNC that KaiNexus' nearly completed $400,000 friends-and-family capital round will probably involve four investors.

A chunk of the money will be used to hire the company's first in-house programmer, with a candidate already in negotiations.


Paliulis (at left) said there's no Tennessee money in the firm, yet, and indicated that while TNInvestco funds are "on the radar," the company is still refining its business plan and taking other steps prerequisite to seeking larger investment.

Said Paliulis, "Just like any other startup, we're always going to be 'working on the next round'," but, for now, the owners are focused on getting to market, which means beta testing and "tweaking" the product through the balance of this year.

The co-founders each carry the title of vice president, with Jacobson focused on business processes and Paliulis on tech development.

Paliulis said the cash will enable the startup to advance its software from the basic prototype Jacobson used at VU, to a user-friendly 1.0 version that can be widely beta-tested, beginning in Fall, this year.

Both men heaped praised on the "incredibly helpful" staff at the Vanderbilt Office of Technology Transfer and Enterprise Development (OTTED); and, credited former Vanderbilt Vice Chancellor Harry Jacobson, M.D., (no relation to Greg Jacobson) with supporting the venture, early on.

Former Vanderbilt Vice Chancellor Jacobson, they said, also introduced them to Mike Muhney, who is now KaiNexus' CEO.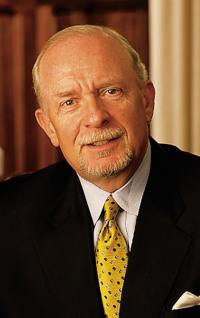 Years ago, Muhney co-invented Act!, the contact-management software-cum-venture, and helped recruit Harry Jacobson as an early investor, as reported earlier by VNC. Former academic Jacobson (at right) is now running a TNInvestco fund, TriStar Technology Ventures; and, is said to be creating a new private-equity fund.

KaiNexus' marketing materials explain that the company's software-as-a-service offering will enable "health care organizations to harvest low-cost, low-risk ideas from their own employees to improve performance," by supporting efforts to induce employees to "think critically" to identify areas for improving operations by improving the way individual functions are performed.

The approach is styled after the kaizen continuous-improvement methodology developed by the Japanese, and relies heavily on workers' contributions of many small ideas for better operations and procedures. The "anticipated output" from KaiNexus adds value in terms of provider error reduction, improved patient and employee satisfaction levels, and quality and profit improvement.

KaiNexus also provides project-management tools that support evaluation and implementation of ideas, as well as tracking any resulting performance changes and archiving and routing vital information to key personnel.

Jacobson co-invented a web-based program they called the Kaizen Tracker with then-coworker Richard Lescallette, who is now manager of information systems in the VUMC emergency medicine department. Kaizen Tracker, which has been continuously running since 2006, is the prototype of the forthcoming KaiNexus offering.



By May 2005, Jacobson and Paliulis had in classic fashion developed over cocktails and "on the back of a napkin" a plan for what they now refer to as Tracker.

Jacobson explained that introduction of the initial portal-supported "suggestion box" created numerous headaches. "It was complete, disorganized 'cluster'," he said, with each suggestion submitted automatically deluging all participants with a tide of e-mail updates, and with no individual "owner" taking the lead for review and possible implementation of arriving suggestions.

By Spring 2006, with the introduction of the Kaizen Tracker, emergency-medicine professionals were generating and submitting ideas at a rate of more than 100 per year. Jacobson said a sampling of suggested improvements for a Vanderbilt emergency department represented estimated annualized savings of more than $70,000, when implemented.

KaiNexus struck its licensing agreement with Vanderbilt in June 2009, gaining access to roughly 350 pages of finely detailed
software-development and process documentation. The company is registered as an LLC in New York State.

Since then, the collaborators said, they have worked nights and weekends to develop what is now, in their view, a test-bed for KaiNexus software. Still ahead are development of more rigorous white papers, and the study of data from beta sites over the next year or two.



Simultaneously, Jacobson, 34, continues to work in the Austin area, in which he was born, as an Emergency Department physician associated with Emergency Service Partners (Seton Healthcare Network). Jacobson said the role affords him adequate pay and flexible scheduling. Jacobson remains an assistant clinical professor of emergency medicine at Vanderbilt.

Paliulis, 35, has worked nearly five years as a business-intelligence and reporting analyst for ACE Cash Express, in Irving, Texas, near his Dallas home. He was previously a consultant with IBM Global Services.

The pair were college roommates at Washington University in St. Louis for their full undergraduate careers, where Paliulis earned his bachelor's at the Olin School of Business; and, Jacobson was pre-med in Biology.

Jacobson went on to Baylor Medical School and then took his residency at Vanderbilt University School of Medicine. ♦