Mergers & Acquisitions: Mountain Group Capital targets solid companies owned by 'Boomers
By Milt Capps
Published Thursday, August 6, 2009 3:32 pm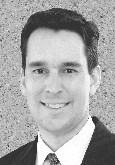 Joseph C. Cook III
At the moment, Mountain Group Capital sees a "lack of quality deals" as more of a problem than lack of capital, according to Principal Joe C. Cook III.
However, Cook told VNC in a recent interview that opportunities to acquire companies with revenues in the $5 million to $30 million range should improve, soon.

"The idea of the Baby Boomers retirement bubble, which is coming – that's very much in our sweetspot," Cook told VNC.

He explained that Mountain Group is looking for "profitable well-run businesses," often "really smart niche players" with proprietary technology or some other competitive advantage, and which have achieved some market dominance, with strong cashflow.

Those businesses often involve a single principal who has a growable business, but growth is no longer being actively pursued by them or their management team.



In such situations, said Cook, the owner has often begun looking toward realizing some wealth through a sale. At the same time, in order to position the company for growth under a new owner, an "outside partner" is needed to help the company through both ownership transition and growth, providing extra strength in the event of hitting an unforeseen "speed bump."

Cook said that in considering investments, due diligence can take up to nine months, though it's much faster if MGC is dealing directly with business owners, rather than through agents and other intermediaries.

The work is more personal, and the pace and environment are markedly different than the one Cook experienced before co-founding MGC with his father, Joseph Cook Jr.; and, brother-in-law Steven Singleton.

Earlier, during Cook's two years with the investment-banking group of Robert W. Baird & Co., he participated in nine deals involving raising almost $400 million, with Cook handling private placement of equity and debt securities.

Another differentiator may be the fact that, once in control of an acquired company, MGC does not look to make sudden changes to produce additional liquidity, but works – often with owners and management who stay aboard – to optimize operations for the longer-haul.

MGC owns five companies:

► Clinical Products LLC, which manufactures and markets nutraceutical snack bars under the Extendbar (below right) and Controlbar
brands. The product is produced by Nashville-based Standard Functional Foods Group, and the company is headquartered in St. Louis.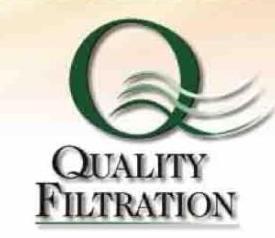 ► JIT Services LLC, a provider of supply-chain management solutions and value-added services for automotive, electronics and other commercial industries that require good facilities for high-value products, and accuracy, speed and reliability in order fulfillment. Headquartered in Birmingham.

► Quality Filtration LLC, a four-year-old firm based in Nashville, deals in high-performance filtration products for manufacturing and process industries.

► Wilkins Mobile Builders LLC, in Double Springs, Ala., is a modular-building manufacturer, and has a sister company MGC also bought, T&K Leasing, which provides financing services for prospective customers. Wilkins is MGC's most recent acquisition.

► Lean Distribution LLC, based in Huntsville, Ala., is a specialty distributor using JIT Services' technology, for low-volume, low-frequency electronic component parts manufacturers.

MGC goes to some length to articulate its investment criteria on its website, in a straightforward manner.



For example, MGC makes clear it is "not pursuing transactions" in retail, natural resources, high technology, financial services or real estate. But, it is "broadly interested" in manufacturing and value-added distribution businesses. They want transactions to come in in the $3 million to $15 million range, for companies with revenue in the aforementioned $5-$30MM range.

Cook said that Mountain Group portfolio companies and MGC's six-person home office now total have about 150 employees total, with overall revenue "north of $25 million."

Cook indicated that portfolio companies' current growth projections and other MGC plans could lead to a rapid increase in revenue in the coming year or two. He declined to provide details.

Cook, 38, also said Mountain Group may be looking to partner with other private investors to execute some deals in future. He is also exploring whether MGC should participate in the state's new TNInvestco venture-capital program, but remains undedecided on that.

He noted also that MGC typically avoids technology development, per se, but explained that the company's investment in Quality Filtration was akin to a startup, although it is, and was from the outset, a business that was being grown to own long term, rather than sell, and the business was built around an executive with deep experience in the filtration industry.

There are advantages in dealing with smaller companies, said Cook: "In the environment of the last year, one of the things we've enjoyed is the ability of small companies to adjust more quickly to their environment, relying on their agility and adaptability to get them through tough times, as well as growth spurts.

MGC relies on a number of Middle Tennessee firms for outsourced services, including Lattimore Black Morgan & Cain; and, Waller Lansden Dortch & Davis. ♦