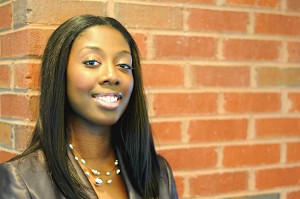 COURTNEY 'Coko' Eason has launched into her role as Entrepreneur-in-Residence at the Nashville Entrepreneur Center while simultaneously advancing her mobile app toward the marketplace, talking with potential investors, and weighing her need for advisors.
Eason confirmed for Venture Nashville that her startup -- Milk the Moment -- is nearing "soft launch" and testing of its Milk app, with phase one set for July.
A Delaware registration is in the works for Milk the Moment, and Eason said she has thus far personally funded the startup.
Eason said she is taking a deliberative pace in considering outside capital: She's in no rush to take dilutive capital, but recognizes the need to build her network of potential investors continually, with a clear preference in the early-going for Angels and other high net-worth individuals with savvy to bring to bear.
The geo-fencing Milk app delivers consumer rewards for patrons who refrain from using their mobile devices in participating theaters and other venues where the small screen should be dark.
Rewards can include gift cards, discounts, cash value and free products whenever users choose NOT to use their phones in movie theaters, restaurants, entertainment Venues and other settings.
In addition to potential revenue from advertising or future analytics services, there's the potential for revenue from sales within "geo-fenced" entertainment and shoppings zones in which there are participating merchants or service providers.
Milk's tagline is "Phones Down. Milk the Moment," which is intended to reinforce the notion that life is richer and entertainment more satisfying without a mobile device regularly disrupting the experience.
Eason said that while "this type of startup has a 'chicken-or-the-egg' problem really bad" -- needing critical masses of both retailers and consumers to participate simultaneously -- she belives that her emphasis on enlisting establishment or venue partners on the front-end will provide the "leverage" and network effect that is required.
With that in mind, Eason said her plans for July call for step-wise movement of the Milk app into beta testing via an event marketing tour.
Sidewalk promotion teams -- "boots on the ground" -- will offer the app to movie-goers as they approach local Regal theaters in Nashville and possibly Knoxville and other cities. Regal Entertainment Group is headquartered in Knoxville.
Eason said she aims to enlist as sponsors all the major U.S. cinema groups, adding that an average single theater can see 30,000 patrons per month. According to information online, in 2014 in the U.S. alone there were nearly 40,000 indoor movie screens in operation, at more than 5,400 sites. Some reports indicate cellphone and other behavior is a drag on ticket sales.
Eason began work April 1 as the Entrepreneur Center's EIR. In keeping with her appointment, her priority remains the successful launch and scale-up of her own startup.
That said, within the EC three days each week Eason is also mentoring and otherwise helping other minority entrepreneurs succeed in their entrepreneurial pursuits, and working to build like-minded relationships between the EC and other groups in the greater Nashville area.
In addition, she is in coordination with EC management also designing a new program for minority tech entrepreneurs, which is dubbed "Transition2Tech." It is being designed to help those entrepreneurs "make the huge leap" to move from specific industries into true entrepreneurial startup roles.
Her year at the EC is made possible thanks to support from the EC and a $40K stipend provided via a pro-diversity program operated by Code2040 and a major ally, Google for Entrepreneurs.
Wearing her Milk hat, Eason said she has not yet signed-on with professional advisors for law, accounting and other functions, but added she realizes the need for legal services, in particular, is fast approaching.
Eason heaped praise upon the Entrepreneur Center, Code2040 and GfE, noting that all Code2040 advisors, plus nine hand-picked advisors based in the Bay Area are available via regular "office hours" from GfE parent Google, itself.
Eason said her current "Milk the Moment" advisors also include Austin-based Art Trevethan, whose Linkedin indicates he is currently COO of a SaaS/PaaS company called VelocityVue, which offers a mobile application development and delivery platform.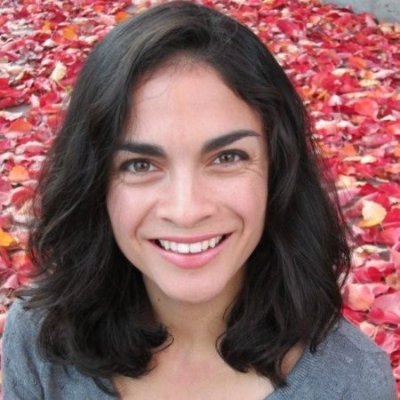 Nino-Murcia
She said she is also advised by Anamaria Nino-Murcia, who is a coach on executive leadership and organizational effectiveness, doing business from the Bay Area as Foothold Coaching.
In addition, Nashville PR pro Jim Havey is providing communications support. Havey has a Music-Entertainment portfolio and, according to his Linkedin he is affiliated with NYC-based Lisa Long Adler Communications.
Edison, N.J.-based BetaBulls, which specializes in building mobile and web apps for startups, has been supporting the development of the minimum viable product (MVP) Milk app, said Eason.
Eason said she knows of no competitors that are offering consumer rewards and placing a premium on strategic partnerships with industry leaders in various verticals.
Entrants like Yondr -- which provides cases into which event attendees lock-up their phones to avert temptation -- and PocketPoints, which incentivizes students not to use devices in classrooms, are positioned quite differently, with less emphasis on positive consumer incentives.
Others, such as Moment (io) focus mainly on deterring use of mobile devices while driving. Related stories here and here.
Eason previously focused on operating Soundtrack Entertainment, which staged face-off "Beat Battle" contests for performers of hip hop and other beats, with winners picked by celebrity judges and beats offered for purchase or licensing.
Though relatively idle now as Eason pursues her startup priority, Soundtrack produced "Strange Arrange" contests, held in venues like Marathon MusicWorks, in which bands battled to produce mashup arrangements.
It was during production of such events that Eason said she became deeply aware of how mobile devices had become distractions for performers, DJs, emcees and audience, alike.
Her insight came in 2015. By 2016, she decided to address this painpoint, and despite an inconclusive exploratory visit with Appster in San Francisco (and an orthopedic surgery that hampered her for a while), Eason forged ahead.
Prior to undertaking her Milk startup, Eason worked for a full decade at Sony/ATV Music Publishing as U.S. administrator supporting copyright, royalty and executive teams, according to her Linkedin.
Eason, 34, has been in Nashville for 12 years and is originally from Memphis. While at home, she doubtless observed some of the demands of the business world early-on.
Her father, now retired, was a restaurant operations executive with Red Lobster, which was then owned by Darden Restaurants (DRI). VNC
.last edited 2 May 2017 1812
---