Updated: C:H trading now. July 1 summary release. Forbes column 6/26 by David Trainer on the stock here. Our previous coverage here. C:H EFFECT Noon ET 26 June, all filings here. 14 June 2019: C:H upped proposed max price of IPO to $1.24BN. Updated 24 May 2019: IPO target rises to $200MM and may see EFFECT, soon. 1811 14 May 2019 - C:H submitted its 2nd Amended version of its proposed IPO, document here.-Ed.
CHANGE HEALTHCARE INC., the Nashville holding company, on March 15 shelf-registered a prospectus for a $100MM initial public offering.
Upon becoming effective, the company's shares would trade on Nasdaq under CHNG. See related SEC filings here. The company made earlier preliminary filings on a confidential basis, under SEC provisions for emerging growth companies.
The filings provide not only a look under the hood of Change Healthcare's pact with McKesson, but also a strong sense of forces at work in healthcare delivery, benefits and technology (including financial HCIT) as the nation's provider, payer and consumer roles evolve.
Among the company's senior executives, Neil de Crescenzo IV is CEO; Loretta A. Cecil is EVP and General Counsel; Fredrik Eliasson is EVP and CFO (a recent appointment); Rod O'Reilly is EVP and president for software and analytics; and, Alex Choy is EVP-R&D and CIO.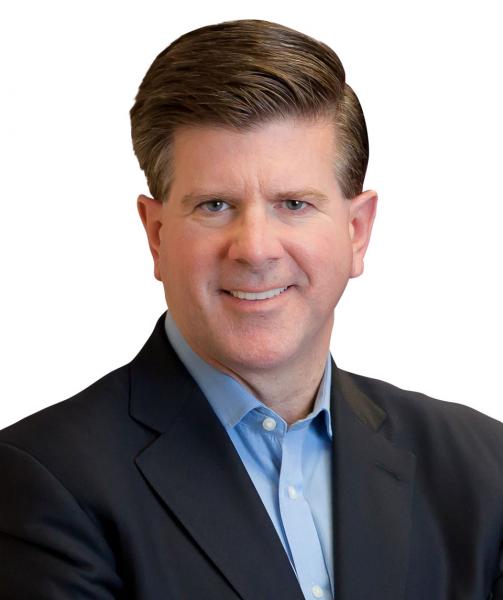 Neil de Crescenzo
Among factors heightening its market opportunity, the company points to:
Wasteful spending, spanning fraud, overtreatment, administrative waste and other factors.
The growth of chronically ill and higher risk populations, particularly among Americans over age 65.
Increased patient financial responsibility and consumerism in healthcare.
Growing penetration of value-based care and reimbursement models, all of which "require a high level of documentation, robust data, sophisticated payment attribution capabilities and advanced analytics that can adapt to new rules and goals to ensure compliance. Further, solutions seek to optimize the design, implementation and monitoring of care delivery throughout an episode of care."
The company said in its filing that Change Healthcare Inc.'s sole asset is its interest in Change Healthcare LLC, the joint venture created in 2016 through efforts of McKesson Corporation (contributing the majority of its Technology Solutions segment) and Change Healthcare Performance Inc. (contributing most of then-parent HCIT Holdings legacy business).
The overall impact of the original complex deal and the IPO that is now proposed is yet to be determined, because, among other factors, McKesson has exit and related options it may exercise at various points. In addition, the company says it currently projects some workforce reductions.
According to the filing, in part, "Prior to and immediately following this offering, each of Change Healthcare Inc. and McKesson holds a 50% voting interest in the Joint Venture, with equal representation on the Joint Venture's board of directors and with all major operating, investing and financial activities requiring the consent of both members."
The filing includes descriptions of executive compensation, performance factors, and related matters, and makes clear that the board plans to approve an Employee Stock Purchase Plan, which it anticipates winning approval of shareholders.
Notes accompanying the company's statements make clear that the company "expects to incur significant severance costs" associated with reducing its own workforce as it transfers work to contractors Wipro LLC and Wipro Ltd., in line with a 10-year $1.2BN contract for Wipro services signed in 2018.
The preliminary prospectus shows related revenue for FY 2018 at just over $3BN, with adjusted EBITDA of nearly $944MM. It cites quarterly numbers for 1Q CY18 as $772MM revenue, with about $250MM adjusted EBITDA.
The filing states that as of Dec. 31, 2018, the Joint Venture had approximately $5.8BN total debt.
The now privately held Change Healthcare business is backed by investment firm Blackstone Group (NYSE:BX) and by private equity group Hellman & Friedman.
Joint underwriters enlisted for the offering are Barclays Capital Inc., Goldman Sachs & Co. LLC and J.P. Morgan Securities LLC are the representatives of the underwriters.
Law firms designated in the filing include Simpson Thacher & Bartlett and Ropes & Gray, of Washington, D.C., and Boston, respectively. For some numbers, auditors and former auditors mentioned are E&Y and Deloitte.
Change Healthcare operates in key areas of the healthcare delivery and payments system, including, according to its filing, patient/member access; treatment/documentation; reimbursement; and, post-payment/communication.
The company notes its emphasis on technology infrastructure, explaining at one point, "Our Intelligent Healthcare Platform ('IHP') provides a cloud-based, robust, and agile platform for our solutions. The IHP enables us to innovate with our customers and partners and to anticipate and meet customer needs. We continue to employ advanced technology to support our expansive network. We utilize efficient processes such as blockchain and an open application program interface ('API')-driven functionability to enhance and expedite our processes."
It asserts its innovation efforts are "supported by more than 1,800 technology professionals including PhDs, masters-level health policy experts, design professionals, data scientists, programmers and statisticians in our research & development centers located in key markets such as Silicon Valley, Seattle, Boston, Philadelphia, Nashville, Minneapolis and Tel Aviv."
At another point, the filer cites among its recent innovations the launch of "a blockchain solution that supports approximately 20 million transactions per day. By leveraging blockchain technology, a client can query the status and full event history of a claim in real-time, accurately tracking the status of claims submission and remittance across the complete claim lifecycle and creating data records to track a patient's episodes of care. In addition to improving transparency and efficiency, the incorporation of blockchain technology enables greater auditability, traceability, and trust - all for better revenue cycle management."
The company also notes it has 30,000 customers and at Dec. 31, 2018, had approximately 14,000 employees, none unionized. It explains, "We provide solutions supporting approximately 2,200 government and commercial payer connections, 900,000 physicians, 118,000 dentists, 33,000 pharmacies, 5,500 hospitals and 600 laboratories. This network transacts clinical records for over 112 million unique patients, more than one-third of the estimated total U.S. population. Our customers increasingly want to leverage our industry-leading data and analytics-driven solutions while taking advantage of our innovations in AI, ML and robotic process automation to improve clinical, financial and patient engagement outcomes. We are working with industry-leading technology companies, including AWS, Google, Adobe and Microsoft, to help further broaden our scale and reach with new, innovative solutions."
Also, the company said, "During the fiscal year ended March 31, 2018, 87% of the Joint Venture's solutions revenue was Recurring Revenue. Our customer base is highly diversified as no customer represented more than 4% of the Joint Venture's solutions revenue in the fiscal year ended March 31, 2018. Additionally, we benefit from high customer retention across a diversified customer base composed of approximately 61% providers and 39% payers based on solutions revenue for the fiscal year ended March 31, 2018. Our business model requires moderate capital spending to grow, with capital expenditures of 5.5% of the Joint Venture's solutions revenue for the fiscal year ended March 31, 2018."
The company asserts that, as indicated by the 14 acquisitions it made during the past six years, it plans to remain acquisitive.
With reference to an analysis of executive compensation, the company cites 22 peer companies:
Alliance Data Systems Corp.
Allscripts Healthcare Solutions Inc.
athenahealth, Inc.
Broadridge Financial Solutions, Inc.
CA, Inc.
Cadence Design Systems
CDK Global Inc.
Cerner Corp.
Citrix Systems, Inc.
CoreLogic, Inc.
Fiserv Inc.
Gartner Inc.
Global Payments Inc.
Jack Henry & Associates, Inc.
Leidos Holdings Inc.
Nuance Communications Inc.
PTC Inc.
Science Applications International Corp. (SAIC)
Symantec Corp.
Synopsys, Inc.
Teradata Corp.
Unisys Corp.
Without naming any marketplace competitors, the company says it competes with:
healthcare transaction processing companies, including those providing EDI services and/or internet-based services and those providing services through other means, such as paper and fax;
healthcare information system vendors that support providers or payers with their revenue and payment cycle management, imaging usage, retrieval and management, capacity and resource management, and clinical information exchange processes, including physician and dental practice management, hospital information, imaging and workflow solutions and EHR vendors;
IT and healthcare consulting service providers;
healthcare insurance companies, pharmacy benefit management and pharmacy benefit administrator companies, hospital management companies and pharmacies that provide or are developing electronic transaction and payment distribution services for use by providers and/or by their members and customers;
healthcare payments and communication solutions providers, including financial institutions and payment processors that have invested in healthcare data management assets, and print and mail vendors;
healthcare eligibility and enrollment services companies;
healthcare payment accuracy companies;
healthcare engagement and transparency companies;
healthcare billing and coding services companies;
providers of other data products and data analytics solutions, including healthcare risk adjustment, quality, economic statistics and other data; and
licensors of de-identified healthcare information. (

VNC

)
. Last edited 1819 hrs 19 March 2019