TODAY (32): DECODE | EC | Soundstripe | Vendible | HCA | PDrop | Extracts | ACG | Connect | Chaplain | Menus4ALL | eConnect | Film | 360 | FR8 | IVX | GRID | MyHealth | MedaLogix | Perfect | Resources | Frist | JSCap | Captives | HiMSS | NTC | OZ | Gaming | Arkis | DRS | Registry | IndigoAg | Asurion |
.
---

CHASE Spurlock and Julia Polk are still teamed on the IQuity analytics startup, but have now collaborated on IQuity spinoff Decode Health Inc., which was registered in Tennessee Aug. 5. Spurlock confirmed today, "Decode is a spinoff of IQuity that will be home to the analytics platform we have been developing for the past two years. This platform will power the next generation of care management for autoimmune and chronic disease patients. The platform finds patients who are undiagnosed, are trending toward a high-cost adverse event, or are misdiagnosed and being treated with unnecessary, expensive drugs, often biologics." Spurlock LinkedIn says in part, "Decode Health offers a health management analytics solution that can predict and monitor autoimmune and other chronic diseases like multiple sclerosis, Crohn's disease or ulcerative colitis. Relying on our deep disease knowledge and expert data modeling techniques, the platform finds patients who are undiagnosed, are trending toward a high-cost adverse event, or are misdiagnosed and being treated with unnecessary, expensive drugs, often biologics."
NASHVILLE Entrepreneur Center plans to announce after Labor Day the finalists in the annual NEXT Awards and Entrepreneur Hall of Fame recognition program, according to the nonprofit's VP Community Investment Anne Elizabeth McIntosh. She said the field includes 170 applicants who altogether represent 6,600 jobs and report an aggregate $1.3BN sales. McIntosh said the EC estimates that about 80% of the NEXT competitors were companies with which the EC had previously worked, and the nonprofit is happy to see that the competition is expanding the EC's relationships. The search for a successor to EC CEO Michael Brody-Waite continues. Meanwhile, McIntosh said that an EC Marketing Task Force has been created, with members including (in addition to Brody-Waite and McIntosh): Mike Shmerling (Clearbrook), Bobby Frist (HealthStream), Michael Burcham (Narus), Janet Miller (Colliers), Audra Ladd (Metro ECD), Joe Ivey (Lipscomb), Kerry Price (Bass Berry Sims), Mike Smith (Conjure), Susanne Reed (LBMC), Courtney Cotton (Adventure Sci. Cntr), and Kate Sherrard Chinn (Alliance Bernstein).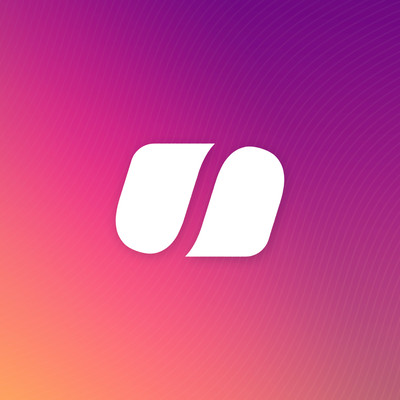 ► MUSICTECH: SOUNDSTRIPE, based in Nashville, said in its Aug. 16 filing that it has raised another $2MM. VNC reported in May that Soundstripe had raised a total $4MM Series A, from investors including Golden, Colo.-based Service Provider Capital and Atlanta-based Vocap Investment Partners. Soundstripe provides royalty-free music to video-content producers. Crunchbase. Add: Soundstripe's Aug. 28 release.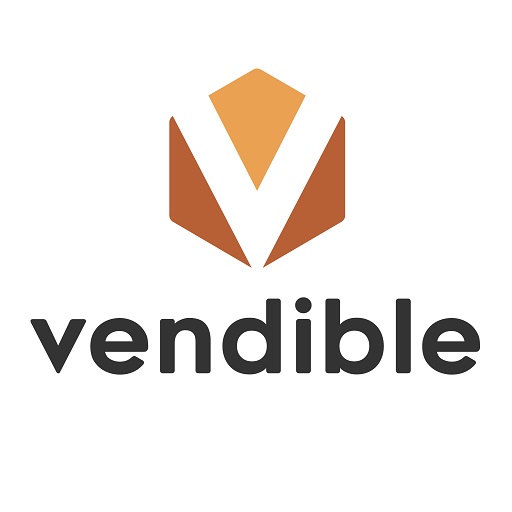 FINTECH: DIGITAL integrated payments startup Vendible LLC's chief executive, Memphis-based Douglas Broughton, emphasizes that he and 7 other members of the Wyoming-registered LLC took six months to thoroughly define their business plan before working on a single line of code for their Hyperledger Fabric-centric offering. Operating as a B2B2C play, its technology is designed to serve as a bridge for transactions involving fiat and selected digital currencies, with no direct internet exposure risk for transactions, assets or personal data. Its initial offering is a consumer mobile banking app that pairs with merchant point-of-sale devices. Future projects include a "deposit as a service" app for banks. End-user Consumers, particularly those with little tolerance for backend crypto complexity, will be drawn partly by streamlined use of a "managed wallet" and what promises to be higher-speed transaction processing. Vendible founders and friends invested a total $225K in the venture in 2018. Securing one or more financial and trust institution partners is likely to precede Vendible's mounting a priced capital round. Broughton, 43, said his company and its virtualized team are active in the digital-asset ecosystem of Wyoming, a state active on the crypto and blockchain/DLT policymaking front. The firm's attorney is Bob Cornish of Anderson Kill, in Washington, D.C.; and, it banks with Renasant in Memphis. Broughton is a native of New Madrid, Mo., and a graduate of Christian Brothers University. In June, the company completed an online accelerator cohort offered by Austin-based Newchip. Only Broughton is currently in Tennessee, with other team members residing from Germany to Hawaii, said the CEO. Broughton is also an ambassador for PIVX cryptocurrency adoption.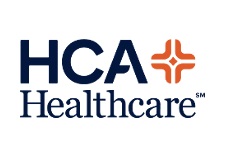 ► HCA Healthcare, based in Nashville, has adopted in three of its hospitals vascular robotics for cath labs from Waltham-based Corindus, which says in a release that its CorPath GRX is "the first FDA-cleared medical device to bring robotic precision to percutaneous coronary and vascular procedures." Siemens paid $1.1BN in cash earlier this month for Corindus, which had previously raised at least $118MM in capital.
► PRESSURE Drop Holdings LLC, Nashville, aims to raise $1.1MM and said it had $400K in on Aug. 8, 2019. Matthew Chewy Smith and Alphonso Harvey are associated with the filing. Preliminary VNC research indicates this is a hemp- and possibly CBD-related venture.
► CBD: CLARKSVILLE-based CEO Charles Harris confirmed for VNC that startup Cumberland Extracts, a cannabidiol (CBD) play, has completed its roughly $1.7MM initial round. Another raise is possible in 2H 2020. The company relies on legal counsel from attorneys with Waller Lansden.
LOUISVILLE's Sheltowee Business Network for entrepreneurs is already allied with the Knoxville-based Angel Capital Group, but is also considering merging with ACG*, perhaps taking-on chapter status, Louisville First reports. ACG CEO Eric Dobson reportedly said that the Sheltowee mentoring network would complement ACG's fund-development emphasis, and a transaction would be a merger of equals. The combination could produce an organization with 250 executive participants. (*Update Feb. 18, 2020: Lane Report said the Sheltowee-ACG merger was completed.-Ed.)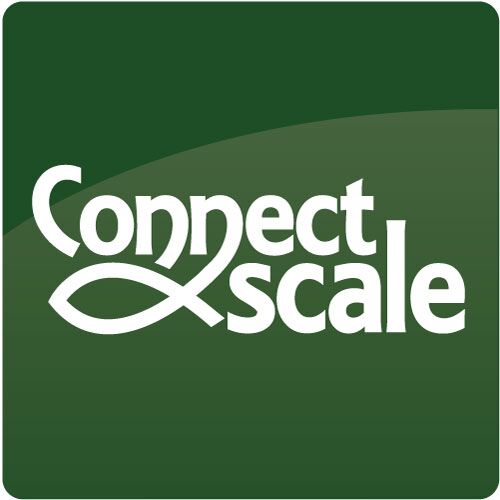 SPORTECH: CONNECT OUTDOORS INC., based in Johnson City and founded by Ben Arnold, is raising a roughly $1.2MM Seed round of capital has spread its business plan beyond its ConnectScale app and hardware that allow weighing, GPS-location and other in-app data and image-logging of fish caught. The revenue-producing startup's now looking at marketing into fishing leagues and tournaments (particularly bass/sports), as well as to the individual angler, and it has created a roadmap of software, products and services (plus a software development kit, SDK, and API) for those and other opportunities. Arnold, the 43-year-old husband and father of four, told VNC he's also awaiting word on whether he'll be admitted to the 14-week Stadia Ventures Sports Accelerator at Frisco, Texas. A Series-A round could follow. Arnold's team includes COO John Cannon, as well as lead representatives for tournament engagement and West Tennessee fishing/hunting development. The CEO remains a tech program manager with insurer Anthem Inc. The company's legal advisors include David Brekke and Andrew Sparks of Wilson Sonsini's SF office. Accounting is with Darla R. Kinser CPA LLC and it banks with Eastman Credit Union. Arnold's company is also affiliated with the East Tennessee State University Innovation Lab.
► WORK CHAPLAIN is a Chattanooga-based wellness offering that provides its customers on-call chaplains or chief spiritual officers. Founder/CEO Jeremy Johnson, is a native of Hamilton County. Johnson, 40, is also cofounder of The Ministry Mechanics, which provides virtual mentoring to ministers. He has spent nearly 20 years in related pursuits, according to his LinkedIn. He is an alumnus of Trevecca Nazarene University in Nashville. Nashville and Knoxville are among likely markets for organic development, following Chattanooga, said Johnson. Related at Chattanoogan.com and Times Free Press (8/22).
Helen Fernety
► ASSISTtech: MEMPHIS-based Menus4ALL Inc. offers a Web-based application for the universe of 20MM visually impaired persons who are regular Android or iPhone users. Such assistive technology can enable users to overcome isolation and, for example, visit restaurants they might not otherwise be able to navigate. Founder-CEO Helen Fernety began operations in Memphis and continues to beta test her offering among groups of visually impaired persons locally and nationwide. She projects supporting 50,000 menus in 12,000 cities in her market-ready offering this autumn. The effort has been bootstrapped, with $20K from Fernety and an $8,500 grant from the Delta I Fund of the Delta Regional Authority (administered by Winrock International). With 14 months of in-market testing in Memphis behind her, she plans another 6 to 12 months of market testing. In the interim, she said she welcomes approaches by would-be investors. Asked about advisors, she listed StartUp Junky, the Delta I Fund, Venture Center Little Rock, Legal Zoom, Central Arkansas Innovation Hub, Million Cups of Coffee, and the Arkansas Small Business and Technology Development Center, in Little Rock. Related coverage by Memphis Business Journal and Daily Memphian. Much of her testing is done in collaboration with Clovernook Center for the Blind & Visually Impaired, in Cincinnati.
► MEMPHIS-based eConnectPeople LLC is raising up to $107K Seed to fund their first travel/hospitality platform offering -- NeatMeets.com, which they say is powered by a patentable model (20130018810) for arranging social meetings in conjunction with space/seat reservations. The startup's three cofounders are CEO Don Farrell, CMO George VonAllmen, and CTO Ananda Jami. Page on Wunderfund platform is here.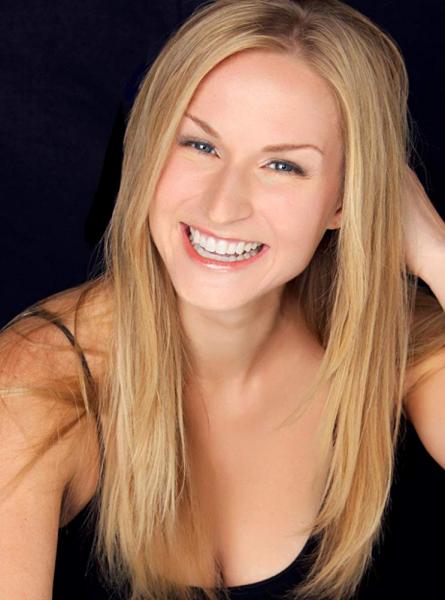 Jenn G. Chandler
FILM RAISE: Nashville's Jenn Gotzon Chandler, regularly cast as protagonist in inspirational films, has filed with husband Jim Chandler and attorney Joel Bunkowske on a $265K raise by issuer Farmer & The Belle LLC, to support their latest film project. The comedy's IMDB page suggests the film is focused on young girls' perceptions of their self-worth, is tied to the Christmas season and has a projected 2020 release.
► GROUPS360 LLC, the Nashville-based online marketplace for meetings that was founded by former Gaylord Entertainment executives, announced raising $50MM in strategic investment from Accor, Hilton, InterContinental Hotels Group and Marriott International. President and CEO Kemp Gallineau and Executive Chairman David Kloeppel will continue to operate the business. The business began as Eventa Global in Florida in 2013, according to Florida records online, and it converted to its current form and Delaware registration earlier this month. The conversion paperwork was handled by professionals associated with Bass Berry Sims' Nashville office. Nashville Capital Network was among the company's early investors in Eventa, according to SEC records. Accor's site stresses its interest in industry technology.
► MEMPHIS Logistics: FR8 Zone Inc., the New York-based startup with a blockchain-linked supply-chain platform, filed an application that indicates its willingness to consider spending $11.5MM for a development, manufacturing and TPL headquarters in Memphis, in exchange for a 10-year Fast Track payment in lieu of taxes (PILOT) agreement with Memphis and Shelby County, according to the Daily Memphian on July 15 and Memphis Business Journal July 22. St. Louis was said to be among other cities under consideration. Michael Mullis, an advisor to FR8, said this morning FR8 has not yet made its choice of site.
► IVX HEALTH (fka Infusion Express), the Brentwood-based ambulatory infusion center operator, raised $22.5MM for its U.S. expansion. McKesson Ventures and Health Velocity Capital co-led, with existing investors Nueterra Capital and CrimsoNox Capital. Doug Ghertner is CEO. Related SEC.
► GRIDSMART, the Knoxville firm that provided video tracking for intelligent tracking systems, had raised $11MM before it sold to San Diego-based Cubic Corporation (NYSE:CUB) for $87MM, before adjustments. The target was projected to generate $35MM sales and $8MM adjusted EBITDA for Cubic during full-year 2019. Cubic, in business 69 years, has made at least 23 acquisitions, according to Crunchbase. Release here.
► MYHEALTHDIRECT, which launched its digital healthcare coordination platform in 2011, recently sold to its erstwhile channel partner, Experian PLC (LSE:EXPN), on undisclosed terms. Tom Cox, CEO of MyHealthDirect, will continue to manage the company and report to Experian Group President Jennifer Schulz. The company will soon move to Experian Health HQ in Cool Springs. Experian PLC is based in Dublin, Ireland. The parent recently reported that 8% of its recent annual revenue was derived from the healthcare sector. Previous equity holders included Chrysalis Ventures, Ares Capital, and Arboretum Ventures, among others. From 2011-2014, MyHealthDirect had raised about $21MM, according to Crunchbase. Release here.
► MEDALOGIX, the Nashville predictive analytics company that aims to improve home health and hospice services and is majority-owned by Colisseum Capital Management, has in the past year taken minority investments from Birmingham-based Encompass Health (the former HealthSouth) and from Baton Rouge-based Amedisys. Home Healthcare News.
► PERFECTSERVE, the acquisitive Knoxville provider of a communications and collaboration platform for use across the healthcare continuum, named Guillame Castel its CEO, succeeding founder and now-Chairman Terry Edwards. The company made clear in its recent press release that it intends to be a sector consolidator, adding solutions providers for its platform. Previous deal release here. Crunchbase says PerfectServe has raised more than $35MM from investors including MemorialCare Innovation Fund, Piper Jaffray, River City Capital Funds, Indiana University Health and CHV Capital.
PEOPLE
► BILL FRIST MD, the former U.S. Senate Majority Leader, has launched "A Second Opinion" podcast (ASOpodcast), with sponsors including MEDHOST and Tivity Health. A release said individual episodes are supported by the Blue Cross Blue Shield Association, Humana, Waller Law, Belmont University, Change Healthcare, Jarrard Philips Cate & Hancock, and PYA. Frist is also a principal in PE Cressey & Co., VC Frist Cressey Ventures and numerous other endeavors. Related here.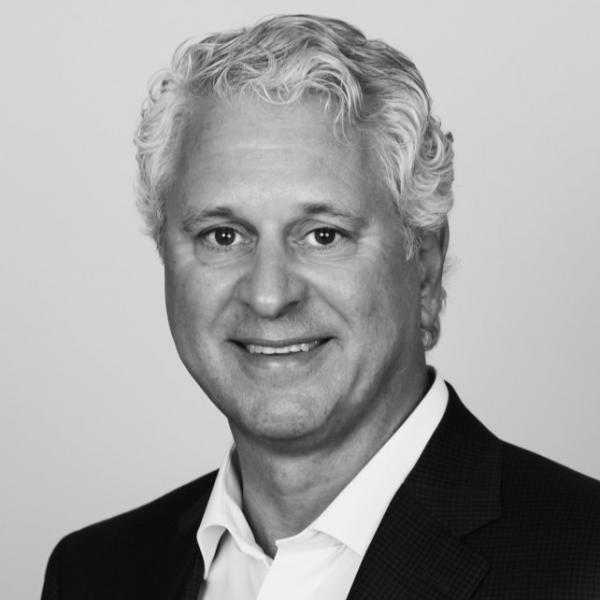 Scott Kolesar
► SCOTT KOLESAR, formerly a senior tech exec with Ernst & Young, is now a venture partner with Nashville's Jumpstart Capital. In 2018, Cleveland, Ohio-based Kolesar joined the board of JSCap portfolio company SimplifyASC.
► WALLER Lansden Partner Leigh Griffith is associated with an Aug. 9 filing for a $1.8MM raise for nearly 6-year-old Salta Holdings LLC in Nashville. Organizational ties of other associated with the filing suggest the raise is related to development and/or expansion of captive insurance entities affiliated or aligned with Pareto Captive Services, based in Philadelphia.
► TOD FETHERLING, founder and CEO of Perception Health in Nashville, on July 1 began a one-year term as president-elect of HiMSS-Tennessee chapter, and on July 1, 2020, he is slated to begin a two-year term as president of the chapter. The current HiMSS-TN Chapter President is Eric Thrailkill, VP-CIO at the Amsurg unit of Greenwood Village, Colo.-based Envision Healthcare (EVHC).
► TECHNOLOGY Councils of North America named Nashville Technology Council (NTC) team members Zach Gemignani (Juice Analytics; Summit chairman) and Jacqui Logan (staff) winners of an Innovation Award for Major Impact on the Tech Community here. Release here. NTC CEO: Brian Moyer.
RESOURCES
► OPPORTUNITY Zones -- VNC previously reported that TN ECD is working to create a digital platform to support pursuit of Opportunity Zone projects. ECD since confirmed that the Frost Brown Todd law firm was the bidder selected to support content development for that project. Attorneys Chris Coffman and Gray Sasser as among FBT folks working on that. VNC understands that two OZ "playbooks" or guides are contemplated, the first a guide to the federal OZ program, and the second a detailed guide to setting up investment funds to augment OZ-anchored transactions. [Separately, file under Tokenized securities for real estate transactions: FBT attorney John Wagster said his firm is developing solutions employing distributed ledger technology and smart executable contracts to enable sponsors of real-estate investment funds to accept fiat currencies, cryptocurrencies and other tokenized-asset securities from LPs.]
► SPORTS Wagering Advisory Council, a Tennessee entity required by new law signed July 1, and destined to orbit the Tennessee Education Lottery Corporation (TEL), still has only four of its nine mandated members, according to Daily Memphian correspondent Sam Stockard (Aug. 11). The TEL, itself, has no authority to populate the advisory council and the TEL board of directors is focused on requirements and processes which the TEL needs to register Sports Gaming licensees. Advisory Council nominations are privileges accorded the Governor and the Speakers of each the House and Senate, as outlined here.
► KNOXVILLE-based Arkis Biosciences, a neuro-surgical medical device company, sold to New Jersey-based Integra Life Sciences Holding Corp. on undisclosed terms. VC Innova Memphis was an early investor in Arkis and led the company's Series A in 2016. Investing alongside Innova were Lighthouse Fund, Angel Capital Group and others. Innova's release here. Innova has deployed at least $35MM in at least 100 companies since its founding in 2007 as a for-profit subsidiary of nonprofit Memphis Bioworks Foundation.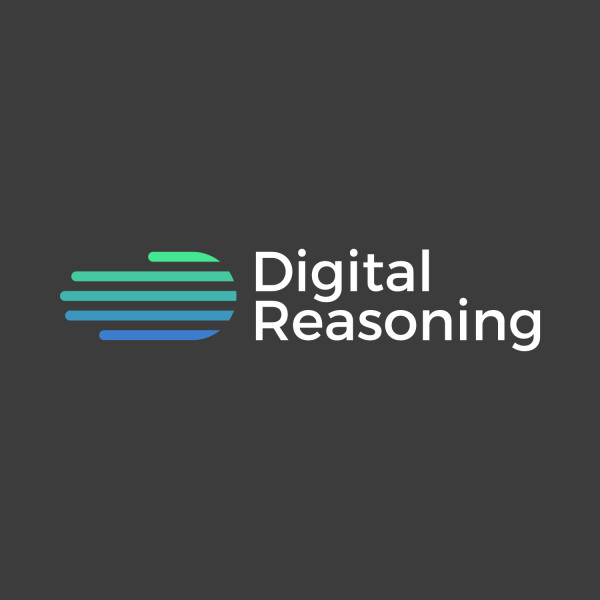 ► EXECS: Brentwood Digital Reasoning Systems Inc. CEO Brett Jackson resigned from his position in February and by May had become CEO of Cyren, a tech-services company based in McLean, Va. He had been in the DRS post less than two years. Former DRS CPO Marten den Haring departed in 4Q/18 and is now Nashville-based CPO for Lirio. Former DRS Global Sales Operations Director Lisa Smith departed in March and is now with locally based One Point. Former Global Marketing Manager Liz Long left in July for a post with recently sold Confirmation.com. In February, a BusinessInsider report said DRS was valued at $270MM. There has been no announcement of a successor to Jackson, though Co-founder Tim Estes' LinkedIn today indicates he may hold the CEO post, as he did earlier in the company's history. Estes and co-founders created the company in 2000, in Virginia. DRS Chief People Officer Kathy Dekam has not responded to a VNC query on this. This story will be updated as warranted.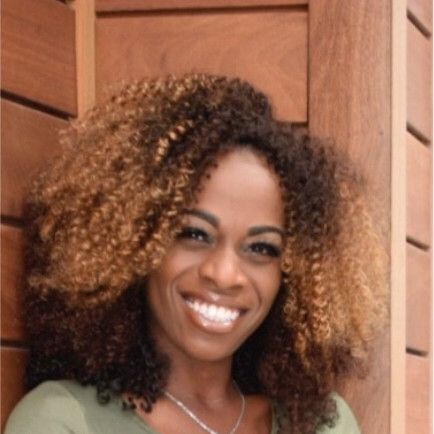 Aereka Harvell
THE BUSINESS GIFT REGISTRY, an alternative crowdfunding platform designed to help black female founders obtain business resources with the help of friends, family and other well-wishers, is the platform chosen by Nashville-based startup NODAT to raise a $10K in-kind portion of the $300K raise the company seeks. On Aug. 29 at 5pm at the Nashville Entrepreneur Center, NODAT Founder-CEO Aerika Harvell is holding a launch party and "business shower" that includes a panel discussion on getting your firm's first 100 customers. By using the Gift Registry site, guests and other supporters can help gift the startup with any of a dozen or more business essentials, such as covering LinkedIn, Facebook, GitHub, quickbooks, slack and other fees, or obtaining freelance content help, to name a few. The EC is providing its venue for the gathering, in keeping with its support of EC InFlight and other EC cohort members. Previously, it has provided such support for a company asking support via iFundWomen. Registry details here.
► INDIGO AG, the international Boston firm with a major presence in Memphis, has set a deadline of Oct. 1, 2019, for applications for its Terraton Challenge for approaches to accelerating carbon dioxide sequestration in soils; catalyze the next generation of carbon sampling and measuring systems; and, for developing grower incentives pro-sequestration. The competition will ultimately produce grants and contracts for winners.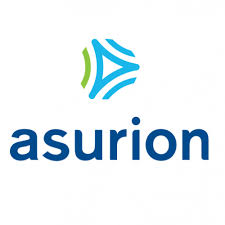 ► PE-BACKED ASURION: The Nashville insurance and tech-support company long backed by private equity, has puzzled some observers who wonder why it has not made an overt move to go public. In February this year, Co-founder and Chairman Kevin Taweel told LebNet (story here), a nonprofit association that serves members of the Lebanese diaspora who are active in tech-oriented business or academic roles, that 24-year-old Asurion doesn't need capital, has no liquidity issues and has reliable partnerships. Therefore, Taweel reportedly said, the company doesn't favor the IPO option. Asurion's board includes executives with Berkshire Partners, CPP Investment Board, Welsh Carson, Providence Equity Partners, and Madison Dearborn Partners, among others. At mid-2018, Wolf Street reported on a PE cashout and other developments taking Asurion debt to north of $11BN, partly due to dividends and liquidity events for one or more shareholders. VNC

. last edited 1407 25 Feb 2020
---