NEWSBITS Feb. 18, 2009
By Milt Capps
Published Wednesday, February 18, 2009 9:43 am


Luminetx... NHI... Consensus Point... Stimulus impact... Help for business innovators... ORNL scientist goes corporate... and more.


Nashville Capital Network's Sid Chambless announced investments in Silvercare Solutions by NCN-affiliated Angels and NCN Angel Fund I LP. Silvercare is led by President Frazer Buntin who was previously a Senior Director of Operations for Healthways, Inc. Chambless statement reflected emphasis on fundamentals in the deal: "Silvercare is a unique early stage opportunity. By acquiring the contracts of an existing practice, the company is already generating revenue and cash flow. The management team has relevant experience, there is a huge market opportunity, and many of our health care investors are participating in the transaction. Silvercare was a really good fit for NCN individual investors as well as the NCN Angel Fund."

Memphis-based Luminetx, maker of VeinViewer, may have been one of R. Allen Stanford's startup investments, according to The Wall Street Journal. WSJ said Luminetx officials whom they were able to reach for the story were not commenting. The SEC has filed civil suit against Stanford, describing an alleged $8B fraud scheme. Separately, the CA reported yesterday on the SEC raiding the Memphis office of Stanford Financial Group (SFG). The CA reported State Sen. Paul Stanley is affiliated with SFG. SFG CFO James Davis works in the company's Memphis office.


PREDICTIONS: Nashville-based Consensus Point Co-Founder and President David Perry announced new members within the top ranks of the predictive-marketing company: Linda Rebrovick (at left) joined as CEO. She previously held senior marketing and consulting positions with Dell Inc., Bearingpoint, KPMG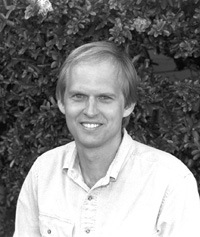 Consulting, IBM and NMG Advisers.

Consensus Point also announced Brad Wilson's appointment as VP-Services. He also previously served with Dell, Bearingpoint and KPMG. CP announced last June the appointment of a predictive-marketing pioneer as the company's chief scientist: Robin Hanson (at right), who remains on faculty at George Mason University in Northern Virginia, has been dubbed by some observers a luminary in the predictive-markets field. He has collaborated with Consensus Point Chief Technology Officer Ken Kittlitz on predictive markets, since 1994. The timeline here suggests the field has field has gained momentum in the past five years.



STIMULUS SAMPLER: DNJ: MTSU Science building left out of Stim package... KNS: The new Stimulus package has Nashville-based Connected Tennessee's Michael Ramage hoping for better broadband... VU: Vanderbilt's estimate of Stimulus package benefits is found here... KNS: Oak Ridge is preparing to make the most of any stimulus... TSN: Metro Nashville would get some relief on stormwater and more... KNS: ORNL's Billy Stair credits Rep. Bart Gordon with winning Energy projects' funding. TFP: State's transportation projects may get mini-stimulus infusion.

OVERSIGHT: The SEC announced yesterday Chairman Mary Schapiro has named as her senior advisor former CalPERS Legal Counsel Kayla Gillan, who was most recently with risk-management and governance firm RiskMetrics Group, and was until last month a member of the board of the Public Company Accounting Oversight Board.

BIZHELP: Tennessee Small Business Development Center (TSBDC) staff on the TSU Downtown campus and at Reliance Bank in Brentwood are putting more emphasis on one-on-one counseling for startups and for established, but struggling businesses, according to Center director John Ordung, in conversation with VNC. For more information, visit here.

SELLING AMID CHAOS: SunTrust Banks Inc. is running a contest to judge the best practices employed in companies with 3 or more employees for increasing sales. Solid Performance Contest site here, criteria and prizes are here (pdf). March 31 is next deadline for brief essays.

NHI: Murfreesboro-based National Health Investors announced this morning that 34-year-old Justin Hutchens, previously with Emeritus Senior Living, is now NHI president and COO.

NISSAN E-CAR: The automaker's e-Car should debut within 17 months, according to a Nissan exec who spoke earlier this week in Chattanooga. A comprehensive report from Chattanoogan.com is here. TVA has a role to play in all this.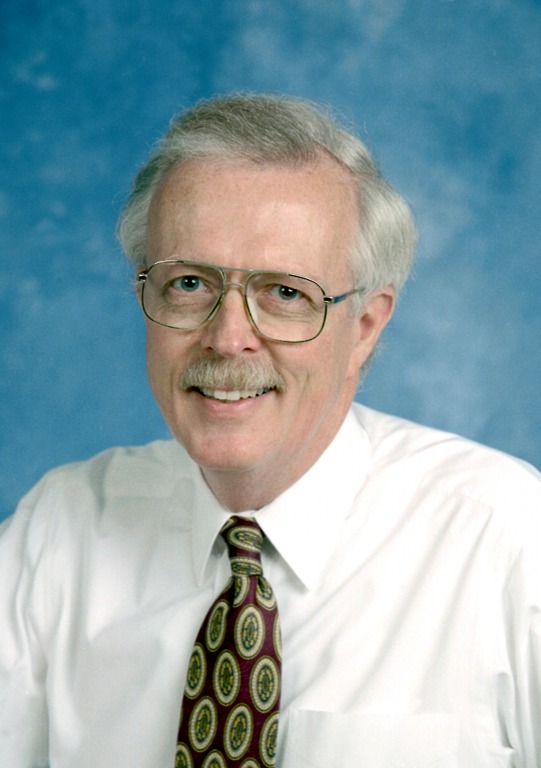 BANDWIDTH: Former Oak Ridge NL computer-networks scientist William Wing, Ph.D. (at left), has been named CTO by Darkstrand
Inc., the Chicago firm that offers broadband infrastructure and productivity and teaming tools to bridge gaps between researchers and commercialization units in corporations. The LambdaRail site describes Wing's lengthy service as ORNL in enabling supercomputing. This story explains the significance of Wing's work.

OVERGROUND: KNS reports Knoxville Overground formally opens its entrepreneur community center, this evening. Earlier VNC story here. Also, see today's Calendar issue for Nashville Overground event.

LOGISTICS: Report on Memphis Aerotropolis, prospects for leveraging logistics, suppy-chain enterprise, CA, Feb. 17. Related site here.

PRACTICES: (KNS) The University of Tennessee MBA Innovation and Entrepreneurship program produces case study for nonprofit that offers lessons for all. (KNS) Story on Purely Enterprises provides insight into marketing green products through major retailers. ♦