NEWSBITS May 26, 2009
Milt Capps
Published Tuesday, May 26, 2009 10:22 am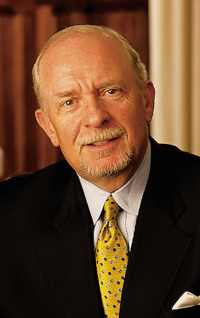 VNC has learned scholar-entrepreneur Harry Jacobson's (at left) new office is at 3401 West End, where many tenants are VU or VU-linked offices and businesses. Jacobson's term as Vanderbilt University vice chancellor for health affairs ends Sunday, though he will remain an advisor to Chancellor Nick Zeppos on health affairs. The scope of that job is still being defined. Separately, Jacobson also plans to work with entrepreneurs in healthcare ventures. On May 18, Jacobson endorsed the concept of an international medical trade center in Nashville, such as the one proposed by Market Center Management Company (Dallas). Among other roles, Jacobson remains an advisor to Informatics Corporation of America, another tenant in 3401. Jacobson occupies a portion of space previously leased by Ed Nelson, an emeritus member of the VU board of trust and founder of Nelson Capital Corporation. Nelson has taken smaller quarters at 4525 Harding Road.

Nashville-based healthcare analysts Dave Windley of Jefferies & Co. and Kemp Dolliver (at right),
formerly of Cowen & Co. in Boston - and, according to The Wall Street Journal, starting next Monday with Avondale Partners here in Nashville - were named 1st and 2nd, respectively, in WSJ's latest healthcare-analysts rankings. It is Dolliver's fourth appearance among the Journal's top-ranked analysts. The Cowen site informs that prior to joining Cowen in 1997, Dolliver was a senior portfolio manager for TradeStreet Investment Associates, part of NationsBank Corp. Earlier, he was a securities analyst six years with Aetna Life & Casualty Co, and an investment banker for Dean Witter Reynolds. He earned his bachelor's in commerce at Virginia and his MBA at the Darden School, there.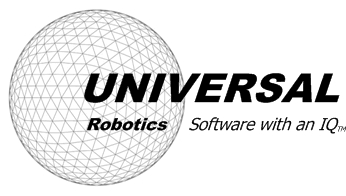 Nashville-based Universal Robotics says in a recent SEC filing it has raised $1.3 million of a $2 million private-placement round. The company, which is developing and applying its Neocortex "Natural Intelligence" technology initially for the materials-handling sector has instituted an adamant "media blackout" on its progress during the past four years. UR CTO Alan Peters, brother of CEO David Peters, is on the VU Engineering faculty.

Solidus Company LP announced Friday it has reduced its stake in J. Alexander's from about 19 percent to 8 percent, and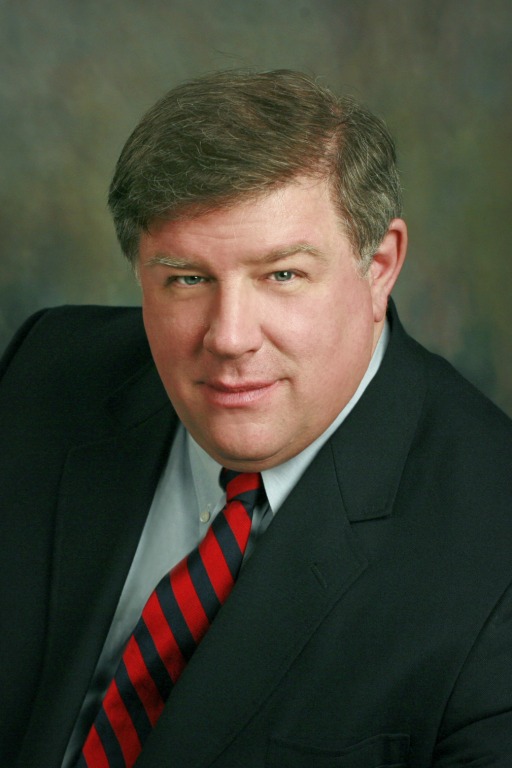 explained in a news release the move was designed to provide Solidus capital to "reduce indebtedness and pursue investment opportunities available in both public and private ventures in the current climate." According to a March report, Solidus' Townes Duncan (at right) at that time still owned about 19 percent of JAlex, personally. Solidus had earlier shed about a fourth of its JAlex holdings, in a private transaction announced in March. In December, Solidus was among those saying grace over Plumgood Foods, which went out of business.

David Jones, chairman and managing director of Chrysalis Ventures in Louisville, laid out the company's investment strategy in a recent post. Chrysalis has announced a batch of transactions, so far this year - including deals done in harness with Nashville's Claritas Capital, and other VCs.

Raymond Pirtle, a member of the Avondale-Bradford diaspora, has acquired a chunk of stock of IceWEB Inc. (data storage), for which Pirtle's been a director. Pirtle's Claridge Company LLC serves undervalued microcap companies.


The Vanderbilt University Board of Trust added PE and venture-capital investor Bruce Evans, who is the managing director for Summit Partners in Boston. Also named: VC William Fetheringill, J.D., who is CEO of Private Capital Corporation in Birmingham, and who has broad experience in healthcare and other data technology sectors. Both men are VU Engineering alumni. A third new BOT member, Lee Bass, is head of petro-oriented Bass Enterprises Production Company, Ft. Worth. In March, Forbes reported Bass' net worth at $2 billion, ranking him 334 among all billionaires. VU BOT Chair Martha Ingram & Family ranked 397 in the listing, with net worth of $1.8B. The BOT has 53 members, including 13 members emeriti.

NashvillePost.com reported investor and Vanguard Health Chairman-CEO Charlie Martin is suing entrepreneurs with

Energenics (Bohemia, N.Y.) for misusing funds he loaned them, demanding both repayment of $300K loaned and a declaration that he's under no restrictions with respect to entering other alt-energy deals, particularly in "tri-generation solar technology, microturbines and fuel cell energy storage..." Court documents suggest Martin stayed his hand til he personally observed Energenics principals muff a sales presentation on Long Island, where they desperately needed a win, but where they apparently failed in the attempt.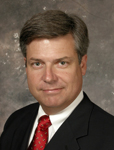 Glimmers of concern about increased federal antitrust action pop-up these days in most Nashville healthcare forums. Bass Berry & Sims attorney Dale Grimes (at left), responding to a VNC query, recently reminded us, "While campaigning last year, President Obama promised to 'reinvigorate antitrust enforcement' and he singled out the healthcare industry as an example of lax antitrust enforcement during the Bush administration." Grimes noted that the Obama Administration's new Justice Department antitrust chief, Christine Varney, was a Clinton FTC commissioner who focused on antitrust in the healthcare sector. Grimes also indicated that FTC Chairman Jon Leibowitz's appointment may bring increased legal action or legislation designed to faciliate entry of generic drugs into the marketplace. (The Los Angeles Times recently reported on Varney's growing toughness toward major technology players, as well.)

Jeff Nahley, the Nashville-based managing director for Baltimore-based Signal Hill Capital Group, told VNC he hopes to have a small Signal office open here by year's-end. Earlier this year, Nahley left Avondale Partners, which he co-founded. Nahley aims to beef-up Signal's healthcare business, complementing the core in media-telecom and financial institutions.

Petra Capital Partners announced an anonymized transaction May 12, involving "a $7.0 million sub debt with warrants

investment in a healthcare services company specializing in outsourced services for hospitals." Petra would not identify its newest portfolio company, but Petra's release indicates the venture is providing technology and services that somehow address "the relationship between cost and quality" in healthcare. Petra Venture Partner David Fitzgerald (at right) has joined the unrevealed company's board.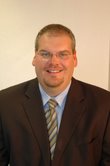 Privately held PureSafety, which recently announced its move from Davidson to Williamson County, has appointed Todd Hohn (at left), 40, to the newly created post of VP-strategic resources. A recent VNC interview with Hohn suggests PureSafety aims to deepen the "total risk management" and operations expertise it offers customers seeking to improve workplace safety, health and organizational performance. Hohn indicated that Construction is a high-priority target domestically, while longer-term the company also sees big opportunities globally. Hohn got to know PureSafety CEO Bill Grana, to whom he reports, while serving on a PureSafety advisory board. Hohn was previously with CNA Insurance and Aetna Insurance. PureSafety is moving its 85 employees to Franklin this summer.

Nashville-based Emdeon, which is backed by VCs General Atlantic and Hellman & Friedman, bought the anti-healthcare fraud Sentinel Group (Lake Forest, Ill.) from a subsidiary of Trustmark Mutual Holding Co. The companies' joint release suggested a strong co-marketing effort between Emdeon and Trustmark, going forward.



Southeast Community Capital Corporation, headquartered in MetroCenter, is touting the achievements of its Bredesen-backed Rural Opportunity Fund, which recently won industry honors for providing growth capital to rural businesses. As reported earlier by VNC, the Fund has been oft-cited by Revenue Commissioner Reagan Farr and others as a prototype for a new entity with a key role in spurring formation of new Tennessee investment companies, under a proposal now working its way through the Tennessee legislature.

Nashville Business Journal reports on local real-estate firms Baker Storey McDonald and, earlier, Eakin Partners amassing tens of millions to buy discounted retail locations. Similarly, Burton Hills-based Gen Cap America, which has 16 portfolio companies now, told The Tennessean it has raised $165MM for its Southvest Fund VI, which aims to collaborate with management to acquire profitable companies with annual revenue $5MM-$100MM, in a target-rich economy.

The Tennessean's recent roundup of healthcare entrepreneurs included Credence Health, Silvercare, W Squared and Healthcare Bluebook (CareOperative LLC). ♦