Tennessee Technology Development Corp. sharpens venture focus
Milt Capps
Published Friday, November 7, 2008 10:56 am





TTDC's Cromwell
Tennessee Technology Development Corporation yesterday reported further progress in stitching-together the state's science and technology stakeholders.
The TTDC board of directors approved a striking array of new policy goals, partnerships, chartered task forces, as well as new grants and plans to contract with closely aligned Tennessee institutions.

The board also added to its ranks Andrew Seamons, who is managing partner of Memphis-based private-equity player Pittco Capital Partners. Seamons succeeds Robert Covington, who left SSM Partners and joined Little Rock's Stephens Group.

Seamons' appointment provided fresh evidence of TTDC's high interest in capital formation and entrepreneurship.

In line with that focus, TTDC President-CEO Eric Cromwell told the board TTDC is communicating with the office of state Treasurer Dale Sims about Tennessee Consolidated Retirement System plans to allocate some pension assets -- currently totaling $27 billion -- toward private equity investments, a class authorized just last spring, following legislative action.

Cromwell said TTDC hopes to become "the state's trusted advisor" on issues related to the impact of capital and entrepreneurial activity in Tennessee.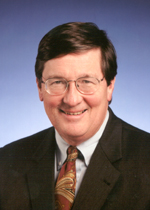 TTDC board member State Rep. Craig Fitzhugh (left, D-Ripley), who chairs the House Ways and Means committee, and who in that capacity sits on a TCRS oversight body, encouraged Cromwell to continue outreach to pension-fund officials, whether that be Sims, or perhaps his successor. Both Fitzhugh and Treasurer Sims are at risk of losing their leadership positions as a result of Republican House and Senate majorities flowing from Election Day, this week.

Earlier in the roughly two-hour board meeting at Belmont University, Cromwell asked and received board approval for several key initiatives, including activation of TTDC's previously announced Tennessee Capital Formation Board (TCFB).

With yesterday's go-ahead, the TCFB is now populated by prominent venture capitalists and others; they are: Michael Blackburn, Petra Capital Partners (Nashville); Larry Coleman, Coleman Swenson Booth (Franklin); Michael Devlin, Pharos Capital Group (Nashville, Dallas); Townes Duncan, Solidus Company (Nashville); Kathy Harris, Noro-Moseley Partners (Atlanta); Glenn Kline, Innovation Valley Partners (IVF is affiliated with Battelle Ventures, and based in Knoxville); Chris Kyriopoulos, Compound Funds (Nashville); Gary Stevenson, MB Venture Partners (Memphis); Grady Vanderhoofven, Meritus Ventures (London, Ky. and Oak Ridge); Casey West, SSM Partners (Memphis); and, Tom Wylly, Brentwood Capital Advisors (Nashville).

Serving with the investors on the TCFB will be these TTDC board members: Past TTDC Chairman Dan Marcum, Marcum Capital (Tullahoma); Bruce Doeg, managing shareholder for the Nashville office of Baker Donelson Bearman Caldwell & Berkowitz (and former head of that firm's M&A and technology practice groups); James Phillips, Pinnacle Investments (former CEO of both FedEx Institute of Technology and Luminetx, in Memphis); and, new board member Seamons. Cromwell noted that more venture-capital executives may be invited to participate on some basis in the work of the TCFB.

Cromwell informed the board that earlier plans to add staff solely to lead the planned Tennessee Entrepreneurial Network and a Strategic Research Board have been shelved, though work in those domains will proceed, using existing staff, contractors and volunteers.

Several factors were involved in the decision, including the economic and state budget climates; the opportunity to get more of that work done via institutional partnerships; and, the desire to conserve capital while TTDC works to demonstrate the value it can create by the end of its agreement with state Economic and Community Development, in 2010.

Reflecting TTDC's emphasis on networks and partnerships, the board approved recommendations for making available as much as $600,000 of its remaining $4.4 million in funds, as warranted, for several initiatives now being negotiated with other groups.

Among its numerous initiatives, TTDC is exploring playing a prominent role in collaboration with Tennessee Biotechnology Association to mount an effective presence during next year's BIO Conference, in Atlanta.

Board Member Tom Ballard of Oak Ridge National Laboratory said the event and other tactics should be used to "galvanize the public-private partnership" for Tennessee life sciences. Consistent with Ballard's comment, the TTDC board also voted to explore a regional partnership with Memphis BioWorks, to provide services and support to high-growth ventures in the Memphis-centered region.

Further, the board approved tentative plans to contract with Oak Ridge-based Technology 2020's Center for Entrepreneurial Growth, in order to adapt and package CEG's existing entrepreneurship instructional materials for use by TTDC and its allies statewide. The board also approved funds for executing "VC 2020," a TTDC effort create a "comprehensive strategy" for capital formation.

A number of TTDC's key initiatives are anchored in partnerships in Western and Eastern Tennessee. After yesterday's board meeting Cromwell told VNC that TTDC is actively exploring similar partnerships with Middle Tennessee organizations, including the Nashville Capital Network, the local angel-investors group that also manages a venture fund.

In the course of its discussions, several board members asked and received assurances that these and other partnerships will be managed by TTDC staff, task forces and committees to ensure accountability and intended results.

On Cromwell's recommendation, the board approved a plan to retain the services of Stacey Patterson, Ph.D., a research scientist who now manages intellectual property and licensing for the University of Tennessee Research Foundation. Patterson will spend about 40 percent of her time on TTDC work, and brings to the task a lengthy pedigree in the life sciences.

TTDC Chairman Bill Evans, M.D., and the board also recognized Cromwell's hiring of James Stover, Ph.D., who will serve as director of the capital-formation task force. Stover previously worked more than three years as an investment analyst, based in California with Square 1 Bank and The Scripps Research Institute. Stover studied biochemistry at the University of Virginia (2001), and earned his chemistry doctorate at Vanderbilt in 2006.

TTDC also added attorney and public-policy advisor Kristen Anderson, whose duties span legislative relations, governance and accountability, and contracting. She previously served nearly five years as an associate at Doeg-led Baker, Donelson in Nashville, following four years as an associate with Cornelius & Collins, Nashville. She earned her J.D. in 1999 at the University of Tennessee College of Law.

Preston Evans, a recent graduate of the University of Tennessee College of Law, is also assisting TTDC with a variety of projects. TTDC's next scheduled board meeting is in January. ♦