Vanderbilt University taps UChicago Provost Diermeier as its 9th chancellor
By Milt Capps
Published Wednesday, December 4, 2019 12:15 pm



Daniel Diermeier PhD
VU Chancellor-designate
MONTHS ahead of the search pace originally set by its Board of Trust, Vanderbilt University today announced its 9th chancellor is to be Daniel Diermeier PhD, who is now the polyglot Provost of the University of Chicago, as well as a native Berliner and a renowned political scientist and management scholar.

Both Vanderbilt and UChicago announced Diermeier's move earlier today, here and here.
Board of Trust Chairman Bruce R. Evans said in a VU statement today that Diermeier is scheduled to take office July 1, 2020.
Until then, Provost and Vice Chancellor for Academic Affairs Susan R. Wente PhD continues serving as interim chancellor, a post she assumed four months ago, the point at which now Chancellor-Emeritus Nicholas Zeppos JD stepped down, citing health as a reason.
Although the next VU chancellor is not part of the Administration of nearby Vanderbilt University Medical Center, which became independent of VU in 2016, Interim Chancellor Wente now serves on the VUMC board of directors and Diermeier seems likely to become a director there, as well. The two institutions are closely allied by mission and by services and related contracts.
The compensation of Zeppos, the 8th chancellor, was about $1.6MM in 2015, rising to one-time $4.3MM in 2016, the latter figure including a $2.9MM bonus for Zeppos' having completed the separation of VU and VUMC, as previously reported. UChicago federal filings show UChicago's Provost Diermeier's total compensation in 2016 was approximately $950K.
In addition to his role as Chicago's provost, Diermeier is David Lee Shillinglaw Distinguished Service Professor at the university's Harris School of Public Policy, where he previously served as dean after arriving UChicago in 2014.
Diermeier is also a member of the board of the University of Chicago Medical Center, the Board of Governors for Argonne National Laboratory, the board of the Field Museum of Natural History and the Board of Trustees of NORC at the University of Chicago. He previously served as a member of the Management Board of the Federal Bureau of Investigation and as a trustee of the Marine Biological Laboratory at Woods Hole.
He is member of the American Academy of Arts and Sciences and a Guggenheim fellow; and, he is said to have collaborated and consulted internationally in both public and private sectors. He speaks five languages.
A native of Berlin, Germany, Diermeier earned his Ph.D. in political science from the University of Rochester in 1995. He also holds master's degrees in philosophy and political science from the University of Southern California, the University of Munich and the University of Rochester.
Before joining the University of Chicago, Diermeier taught at the Graduate School of Business at Stanford University and the Kellogg School of Management at Northwestern University.
At Northwestern, he was IBM Professor of Regulation and Practice in the Department of Managerial Economics and Decision Sciences and director of the Ford Motor Company Center for Global Citizenship. He also held appointments in economics, political science, linguistics and law.
Diermeier will next lead 146-year-old Vanderbilt, which was named for Cornelius Vanderbilt, the U.S. railroad and shipping magnate.
According to VU's most recently published financial report, for the year ending June 30, 2019, the University booked operating revenue of $1.4BN, and the value of its endowment stood at about $6.3BN.
The University has approximately 13,131 full- and part-time students, including both undergraduates and graduates. It conferred nearly 3,800 degrees in Spring 2019, including nearly 600 doctoral degrees. VU employs about 9,250 staff and faculty.
VU was most recently ranked 15th by U.S. News & World Report among the 2020 Best National Universities, in a tie with Notre Dame.
The University of Chicago ranks 6th. UChicago also operates campuses in Paris and Hong Kong, and operates global centers in Beijing and Delhi.
Vanderbilt ranked 19th in Reuters' recently released 2019 assessment of the 100 most innovative universities in the world. VU had ranked 10th on that scale in both 2018 and 2017. In those Reuters rankings, UChicago moved from 33rd in 2017 to 51st in 2018 to 39th in 2019.

The announcement of Diermeier's selection represents the culmination of a sharply defined deliberative process supported by a search committee.
That process afforded campus and community considerable transparency regarding factors to be considered in the university's global recruitment campaign, as VNC previously reported. More on the process and players here.
The chancellor-designate's appointment seems to address a range of major candidate-search criteria voiced by university executives at the outset of the search, including international vision and recognition, achievements in support of multi- and interdisciplinary research, policymaking, and the priority of diversity and inclusiveness.
Chairman Bruce Evans
Chairman Evans said in a statement today, "Daniel has the vision, leadership experience and deep commitment to trans-institutional research and teaching that we were seeking in our ninth chancellor. I am thrilled with this decision. He embodies Vanderbilt's values and has a keen understanding of what makes Vanderbilt special--academic excellence made possible by a highly collaborative community. Daniel also shares Vanderbilt's commitment to making an elite education accessible to all qualified students, regardless of their background or ability to pay, a commitment informed by his own experiences as a first-generation college student. His intellectual and strategic acumen, as well as his enthusiasm for our mission, will make him an outstanding chancellor."
The University said in its statement today that Diermeier had explained that the university's commitment to "research excellence and to educating the whole person at the undergraduate and graduate levels drew him to the opportunity to join the university as chancellor."
Diermeier was also quoted saying:
"Vanderbilt is among the world's most prestigious universities, bringing together extraordinary faculty and staff with exceptional students to teach, discover and improve the lives of people everywhere. What truly separates Vanderbilt from its peers is the willingness of its various parts to work together, as one, to magnify impact toward a shared mission. I have long admired the collegial, interdisciplinary spirit that distinguishes Vanderbilt University. It's exactly this kind of spirit that fosters innovation, groundbreaking research and a transformative education."
"During the search process, I discovered a community that is proud of its distinction but is also poised for growth and continued advancement," he added. "The people who serve this university and its mission understand that the challenges and opportunities facing our world are too complex to be handled alone, and they are fully committed to cooperation among diverse partners as a way of achieving progress. I am deeply drawn to Vanderbilt's purpose, principles and values, and am honored to join this community to tackle the work ahead."
Susan Wente PhD
Interim Chancellor
Provost
Regarding Wente's tenure as interim chancellor, Chairman Evans said, "Susan's outstanding leadership, both in driving our Academic Strategic Plan and in promoting trust, transparency and teamwork across campus, has ensured the university's momentum has continued unchecked," Evans said. "I am deeply grateful to her for her service and am looking forward to continuing to work with her in the coming years."
Wente said in the statement, "I was honored to help when I was asked to take on the role of interim chancellor when Nick Zeppos retired. I have greatly enjoyed my time as interim chancellor and can say with great confidence that Vanderbilt is in the best position in its nearly 150-year history. I also know our future is incredibly bright based on the work of the leadership team and the entire community to date. I look forward to continuing to advance our mission during this transition and as provost and to ensuring that our academic excellence and our community continue to thrive."
VU also provided comments from these persons:

Martha Ingram
► "Of all the outstanding candidates we considered, I was struck the most by Daniel's ability to pinpoint exactly what is unique about Vanderbilt and how those differences present us with tremendous opportunities in the coming years," said Martha Rivers Ingram, who served as Board of Trust chairman from 1999 to 2011 and was a member of the search committee that recruited Diermeier "It was essential to me that we find a proven leader who will build on our investments and vision and take us to the next level, and I am confident that Daniel is that leader."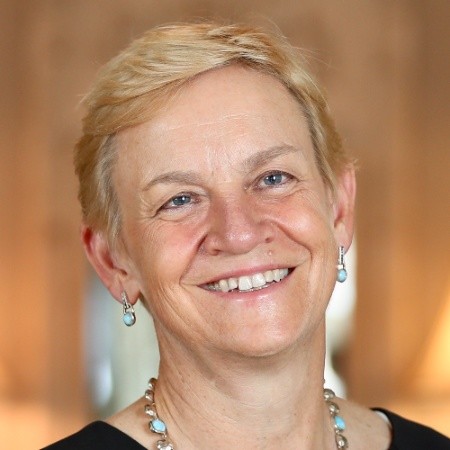 Nora W. Tyson
► Nora Wingfield Tyson, Vice Admiral, U.S. Navy (Retired) and a VU alumna who is a member of the Board of Trust and of its search committee, was quoted saying, "We were seeking someone who shares Vanderbilt's core values and has the proven ability to manage an organization as complex as Vanderbilt. Daniel's approach to his role at the University of Chicago, which included extensive financial responsibilities, close relationships with their medical center and national laboratories and a constant focus on undergraduate and graduate education, proved his abilities in these areas and I believe has given him the experience Vanderbilt needs today."
David Owens PhD
► "We were impressed by Daniel's holistic approach to scholarship, his innovative ideas about higher education and his proven commitment to outstanding teaching," said David A. Owens PhD, Evans Family Executive Director of Vanderbilt's innovation center, The Wond'ry, and a member of both committees. "He understands, fundamentally, the significant opportunities that Vanderbilt has because we have leveraged our trans-disciplinary approach and our many active collaborations. He also understands the unique opportunities that our dynamic hometown, Nashville, Tennessee, offers with its creative and growing civic and business communities."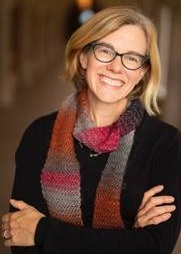 Sarah Igo PhD
► "Daniel understands that fostering diversity and inclusion is absolutely essential to an academic community," said Sarah Igo PhD, Andrew Jackson Professor of History, faculty head of E. Bronson Ingram College, and a member of both committees. "We were impressed by his unbending commitment to this principle--and even more so by the concrete ways he has put it into practice. Daniel's efforts to ensure access to college for students of all backgrounds and his sterling track record in building a diverse faculty and staff are vital strengths he will bring to Vanderbilt."
► The Search Committee's decision was informed by the findings of the Chancellor Search Advisory Committee, which included students, faculty, staff and alumni and was chaired by John Geer PhD, Ginny and Conner Searcy Dean of the College of Arts and Science and Gertrude Conaway Vanderbilt Professor of Political Science.
John Geer PhD
Geer was quoted saying, "The Advisory Committee gathered and analyzed feedback from more than 2,500 Vanderbilt community members, and the committee's report showed substantial agreement across all stakeholders on the experience, professional and personal characteristics, and leadership style needed to lead Vanderbilt. As one colleague observed, 'Vanderbilt needs someone with a bold, innovative and inclusive vision for the future ... I very much hope that our next chancellor will be able to hold many things to be true at once.' Daniel's background and approach line up exceptionally well with that particular hope and the overall findings of the committee."
As University of Chicago provost, Diermeier is responsible for all university academic and research programs, which include the university's $2.5BN budget and those of its medical center and associated laboratories: the Marine Biological Laboratory at Woods Hole, FermiLab and Argonne National Laboratory.
During his tenure, Diermeier and his team are said to have reorganized the university's financial management structure, leading to university-wide net income improvement of $80 million, while federal research grants grew by more than $100 million.
Diermeier also led faculty expansion efforts in computer science and data analytics, economics and policy, urban studies, and molecular engineering, culminating in the creation of the Pritzker School of Molecular Engineering in 2019. Recently, he and his team pioneered a new model of funding for Ph.D. students.
VU said Diermeier was "responsible for the University of Chicago's faculty-led, multiyear diversity and inclusion initiative, which enhanced student and faculty diversity and included recruiting and retaining a highly diverse academic leadership team. During his tenure, he appointed six female deans and three female vice provosts."
Diermeier won multiple teaching awards at Northwestern, including Kellogg's Professor of the Year Award and Alumni Professor of the Year Award. He was named among Fortune's "World's 50 Best Business School Professors" in 2012 and was the 2007 recipient of the Faculty Pioneer Award from the Aspen Institute.
He was elected a senior fellow of the Canadian Institute of Advanced Research (CIFAR) in 2004. He has published four books and more than 100 research articles in leading academic journals, mostly in the fields of political science, economics and management, as well as in other areas ranging from linguistics, sociology and psychology to computer science and applied mathematics.
He is also author of (2011) Reputation Rules: Strategies for Building Your Company's Most Valuable Asset.
Diermeier and his wife, Ariela Lazar PhD, director of visual arts education and outreach at the University of Chicago, have twin sons who are sophomores at the University of Wisconsin and at New York University Tisch School's Kanbar Institute of Film and Television. VNC
.
---