VC Coleman demands access to TNInvestco records
By Milt Capps Updated 2:45 p.m.
Published Thursday, January 28, 2010 10:43 am




Larry Coleman, Ph.D.
Updated 2:45 p.m.: State. Sen. Doug Overbey told VNC he will file a "caption bill" this afternoon to "reserve a space" for legislation advocated by the Bredesen Administration to expand TNInvestco resources to allow funding of the "alternates" mentioned in this story. Overbey indicated he was awaiting information from Revenue Commissioner Farr. Today is the Senate deadline for filing bills and placeholders. More on this as it develops. ALSO, criticism of TNInvestco from Advantage Capital just in and posted on the VN Blog here. Our original story as it appeared at 10:54 a.m. follows:
Franklin venture capitalist Larry Coleman has filed a lawsuit in Davidson County Chancery Court demanding more information about how the state's TNInvestco capital-formation program has been run.
Coleman's petition, filed Wednesday afternoon, is addressed to two members of Gov. Phil Bredesen's Cabinet: Economic and Community Development Commissioner Matt Kisber and Revenue Commissioner Reagan Farr.

The TNInvestco program created an initial pool of $120 million of insurance premium tax credits, which investment firms certified by the state could offer to insurance companies in exchange for cash investments in new TNInvestco funds aimed at stimulating formation or expansion of high-growth firms based in Tennessee.

The program ultimately produced at least $85 million in capital available for investment in seed- or early-stage companies, which would ideally be invested within the next few years. Coleman notes in his petition that his firm and its affiliates or co-investors have invested $63 million in Tennessee firms during the past 26 years.

Coleman told VNC in a brief interview this morning that he considers TNInvestco a "good program" and one that is "well-intended by the legislature," but added that he has attempted since mid-October to get information from the State that may allay his concerns, or not.

Coleman questions, among other things, whether the scoring matrix devised by the commissioners for the purpose was properly used in selecting six winning TNInvestco firms that were announced in November; whether the winning firms adhered to the letter of state law in securing fully "irrevocable" participation commitments from insurance companies; and, if so, whether or not those commitments were secured prior to established deadline, or whether, in fact, the commissioners may have extended the time allowed for securing commitments.

In previous interviews with VNC, the commissioners or their spokespersons have indicated they hold that the program has been managed within the latitude granted the commissioners by the TNInvestco legislation, and have sometimes likened the confidentiality required in the process to that employed in managing other industrial investment incentive programs.

The commissioners have also stressed that while they were guided by consideration of a standard scoring metrix used in the recent competition among would-be funds, they also were directed by law and by Gov. Bredesen to ensure that the program overall achieves the desired "transformative" impact on the economy.



►

For full TNInvestco coverage, please visit
the archives here
.

They have also indicated that while all 25 original applicants for TNInvestco slots offered ideas worthy of consideration, some were simply more creative than others, and such relatively subjective factors also influenced choices of winners.

In keeping with their assertion of latitude, the commissioners have declared they will pursue during the current session of the General Assembly authority to make available an addition $40 million in tax-credit allocations to two firms, without further competition.

Those two firms – Tennessee Angel Fund, an affiliate of Nashville Capital Network; and, Solidus-TNInvestco LLC – are now apparently considered by the commissioners to be de facto "winners" that should be funded, in the interest of making the overall TNInvestco program effective.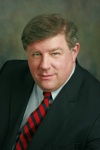 Solidus Founder Townes Duncan (left) responded to a VNC query regarding this matter this morning, saying: "

Solidus has participated in the TNInvestco program since its inception. I believe the Tennessee Legislature in partnership with the Commissioners of ECD and Revenue crafted a program that is well designed to achieve its intended benefits for the state of TN. The Legislature granted wide discretion to Commissioners Kisber and Farr in terms of the selection of managers. While I have not agreed with every decision the commissioners have made, I am satisfied that they have acted in accordance with the authority granted to them by the Legislature. Further, they have done a superb job in delivering a program that will lead to more capital to build small businesses in Tennessee. This program is off to a great start and will represent incredible benefits to our state. It would be unfortunate for these benefits to be delayed by a private dispute.

"

Meanwhile, from beyond Kisber and Farr there have come rumblings that a further $40 million may be sought for two TNInvestco finalists – Memphis BioMed Ventures Tennessee and NEST-TN LLC (Tullahoma) – that finished out of the money, but Kisber and Farr have not committed, thus far, to supporting that additional credit allocation.

Reached this morning for comment on Coleman's lawsuit and his allegations, State Sen. Bill Ketron (R-Murfreesboro) said

he had not heard of the lawsuit prior to VNC's query, but that he remains interested in expanding funding to at least two more TNInvestco-certified firms.

Ketron added that he wants more information about the commissioners' selection criteria and that he feels more TNInvestco funds are needed because he understands the majority of the TNInvestco winners are oriented toward the healthcare and medical sectors, when needs in other industries are also great.

In the petition filed for him by attorneys with Riley Warnock & Jacobson PLC, Coleman refers to the state's Public Records Act in asking Chancellor Russell Perkins to order the commissioners to provide him information that would allow him to "get his facts straight," as Coleman alleges Farr challenged him to do "before publicizing any such questions or concerns" Coleman has.

Coleman argues he cannot "get his facts straight" because the commissioners "have not only selectively disclosed certain of the purported 'privileged' information, but have and continue to make public statements in the media and otherwise proclaiming [the commissioners'] compliance with the requirements of the TNInvestco Act."

Coleman, who is managing general partner in Coleman Swenson Booth Inc., has previously sought through administrative channels access to some of the two agencies' TNInvestco records that the commissioners have deemed "privileged."

In yesterday's filing, Coleman Swenson Booth Inc. is not listed as party to Coleman's Chancery lawsuit.

However, court documents obtained by VNC this morning show that in a communiquè in behalf of the firm earlier this month, Coleman Swenson Booth attorneys with Riley Warnock & Jacobson PLC conveyed to Kisber's legal counsel the venture firm's concerns "about whether the TNInvestco program is being managed in accordance with the requirement of [the Tennessee Small Business Investment Company Credit Act created in June 2009], and how the State's apparent deviations from the requirements of the Act have harmed other qualified applicants who [secured] the necessary investment commitments from insurance companies prior to [the State's deadline] November 30th, but were nonetheless not permitted to participate."

Spokespersons for Farr and Kisber indicated it was unlikely their agencies would be commenting on pending litigation. ♦