Today: CoinCart-BTC | Angels | Ariste | Motivo | Visuwell | BOHAN | Defiant | Neurogami |
Key Biologics | IngramCG | MixTrox-PID | Ambition | Axia | Claritas | 180 |
Switchpoint | Trilliant | Hytch | Playmaker | AgFund | Waller | WomenBiz
---
NASHVILLE-based Suzo LLC reported having raised $500K toward a $7MM goal. Associated with the filing are Tyler Evans and David Bailey, who are respectively CTO BTC Inc. and CEO of BTC Media, which are blockchain and cryptocurrency-oriented companies based in Nashville. Suzo dba CoinCart is focused on SaaS services for marketing digital assets and tokenized assets. Earlier reporting on BTC. BTC is also affiliated with Hashed Health, BTC Labs and with Po.Et, and has received investment from Fenbushi Capital, as has Hashed Health. Coincart/BTCLabs team mostly in Austin. Legal counsel: Frost Brown Todd.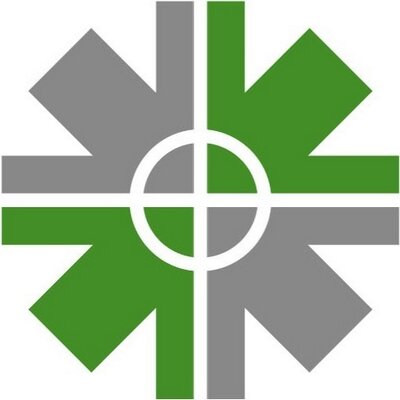 ANGEL Investor Management (AIM) Group, led by Managing Partner Jim Corman in Auburn, Ala., is fast-approaching 30 participating angels in the Nashville area, plus about 240 other dues-paying angels in seven other cities in Alabama and Florida. That makes it -- by number of Angels and dollars invested -- the largest angel network in the Southeast and probably ranks it among the top half-dozen or so networks in the nation. It received 30-40 applications each month, but takes no more than one deal per month to its membership for consideration. AIM Group angels invested $12MM in 2017 and AIM has invested about $38MM through 65 transactions since inceptioin in 2011. It has about 30 active portfolio companies, at this time. It recently signed a collaboration agreement with the Greenville, S.C.-based Venture South angel group, which has more than 40 portfolio companies. The group's largest investment -- $6MM -- thus far was in DeepFiber in Atlanta, said Corman. As a result of AIM ties to an Alabama-based angel with Bay Area connections, AIM is investing in its first target outside the southeast: ModuleQ, which will be its 2nd-largest investment to date. Some of AIM's Nashville angels were previously active in Selous Venture Society and InCrowd Capital, by agreement with those groups as they wound-down, Corman said. AIM typically writes checks of $750K-$1MM.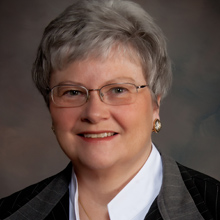 Lisa Jennings PhD
MEMPHIS biotech firm Ariste Medical LLC last week reported it aims to raise $620K, the latest of three filings by the company since 2015, across which, according to Crunchbase today, the company has raised at least $6.2MM. Ariste makes drug-eluting devices. Co-Founder Lisa Jennings PhD is also founder of CirQuest Labs in Memphis, according to her LinkedIn. VNC research suggests the company could pursue a $20MM letter-round within the next 6 to 18 months. Ariste relies on attorneys with Faber Daeufer & Itrato.
MOTIVO Consulting, a Chattanooga-based platform that connects aspiring mental health professionals seeking licensure with clinical supervisors through live, HIPAA-compliant video, was recently inducted into the Techstars Atlanta accelerator, which is backed by Cox Enterprises. Demo Day is Oct. 15. Miller & Martin attorney Mattias Jannerbo handled the company's registration. CEO/Founder: Rachel McCrickard. Related release here.
► Atlanta-based Telehealth and Franklin-based VisuWell today announced their partnership, release here. WeCounsel/VisuWell backgrounder here.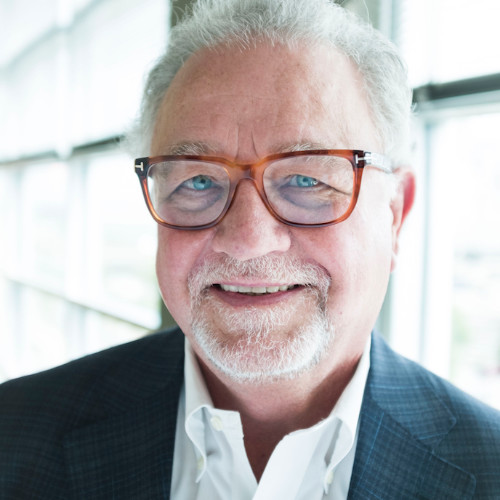 David Bohan
► THE BOHAN AGENCY, ignited in Nashville in 1990 by David Bohan, is considering expanding its technology staff by recruiting its first chief technology officer (CTO), the founder told VNC. The firm is currently scouting for a consultant "to help us assess our current and future needs including the qualifications and job description for a potential CTO." BOHAN's advertising and marketing clients span Tourism, Retail, Hospitality and other verticals. The industry award-winning company has 75 staff. Shari Day is BOHAN CEO.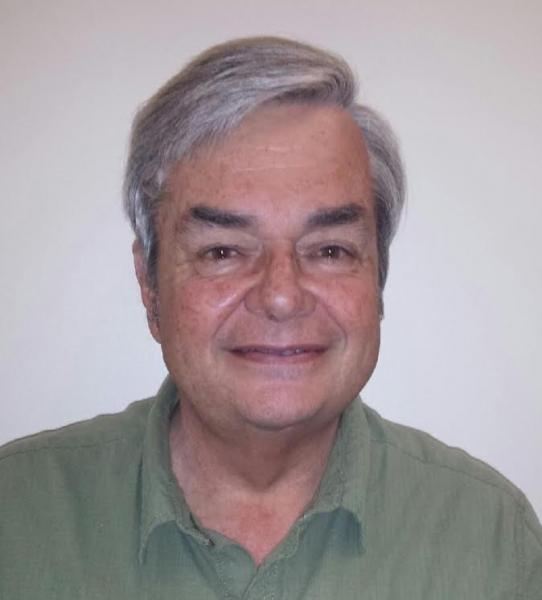 John McMillian
UPDATED 30 Oct. 2018: Shockwave won the SE regional pitch and goes to LA in January. Original post: EASTATE entrepreneur John McMillian of Shockwave Motors tells VNC he plans to be in Alanta next month as part of regional vetting for participants in the LA-based Cleantech Open accelerator program. Also, after four years of concerted effort, McMillian said the bootstrapped company is considering alternatives for raising at least $750K in outside capital, whether through investors, partners or crowdfunding. Our earlier story on Shockwave, which manufactures 3-wheel electric-powered Defiant vehicles, is here.
► MEMPHIS-based Kevin Foley is associated with a filing for a $6.6MM raise for Mountain View-based Neurogami Medical. Foley also popped-up in a Triad Life Sciences raise out of Memphis, related story here.
► MEMPHIS biotech Key Biologics Holdings LLC acquired Key Biologics LLC according to its filing in June and raised $5.5MM. Its filing earlier this month reported a $5MM raise and disclosed it had bought Astarte Biologics LLC, of Washington.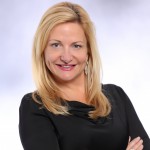 Deanna Steele
INGRAM Content Group President/CEO Shawn Morin says in a recruitment video here that Ingram Content Group believes those who succeed at ICG are, among other traits, people who "come up with ideas that we're not even thinking about." The ICG website says there are more than 70 jobs currently open in the company, and filtered search shows 18 tech-centric opportunities with ICG in La Vergne, near Nashville. ICG's CIO is Deanna Steele. During the May 2018 Nashville IT Symposium, Steele said, according to NashvillePost, "Our industry will continue to morph and change, it will continue to consolidate. I think we're positioned in a really unique place, particularly for independent authors and publishers as well as independent retailers, [because] we have the ability to remove barriers. We have to be very cognizant of our role in that and ensure that we're providing not only the product in terms of the books or the e-books or the metadata or content, but also that we have an eye toward providing value-added services. As we move into even more digitization, that's going to be where we can help differentiate." A few days ago, Steele affirmed that in addition to its core Ingram Spark platform technology, the company seeks to support smaller publishers by facilitating access to expert advisors, providing data visualization support and other means. ICG also continues to consider possible applications of blockchain technology, among other pro-innovation options.
► TWO Tennessee startups -- MixTroz (Nashville) and Pass it Down (Chattanooga) -- have won berths in the next round of Startup of the Year competition, which culminates in the Innovate Celebrate event in Boston, in October.
► AMBITION Solutions of Chattanooga and Nashville filed in June for a roughly $5.8MM raise. Leaders of the 5-year-old company are Travis Truett, Jared Houghton, Brian Trautschold. The team are grads of Y Combinator. According to Crunchbase, early investors included Google Ventures (GV, Alphabet), Redpoint Ventures, SV Angels, Third Kind VC, Lamp Post Group, Acequia Capital, et al. Nashville's former Emma Co-Founder and CEO Clint Smith and Nashville Capital Network got pieces of Ambition's recently closed Series A, bringing total raised to at least $7.9MM.
► AXIA TECHNOLOGIES, a healthcare payments play dba AxiaMed, based in Santa Barbara and Nashville, raised $12.4MM in a round led by Health Enterprise Partners, with other investors including Nashville Capital Network. CEO: Randal Clark. Co-Founder Kevin Kidd leads bizdev from Nashville. Release here.
► CLARITAS Capital is among those associated with a filing for a raise for King of Prussia-based Genomind. The target this time is $3MM.
► 180 Health Partners in Franklin, led by CEO Justin Lanning, closed on an $8MM funding round that left as its largest shareholder Spring Mountain Capital, a Madison Avenue-based PE. 180's aim is expecting mothers who are substance-dependent. Existing investors Frist Cressey Ventures, Resolute Venture Partners and Altitude Ventures stayed aboard. Lanning's earlier pursuits included seven years with Healthways and co-founding and leading as CEO the startup CredenceHealth, which attracted an impressive number of investors, including Steve Geringer, its chairman and operating partner, before selling in 2011 to a Xerox sub. Geringer has an extraordinary track record. Among many affiliations, he is a member of Cressey & Company's distinguished executives council.
► SWITCHPOINT Ventures, a specialist in machine learning, artificial intelligence and data sciences, generally, went operational in June to provide both solutions and advisory services to its own businesses and those of others. The Co-founders are WPC Healthcare, Intermedix/R1-CM alumni: CEO Ray Guzman, CDS Damian Mingle, and COO Nolan Rhem. Release here.
► BRENTWOOD-based Trilliant Health had a boatload for its recent $12MM Series A: Noro-Mosely Partners (lead), Martin Ventures, Nuecura Health, Nashville Capital Network.
► BRENTWOOD-based HYTCH is to be the recipient of Launch Tennessee's first Impact Fund investment, in the amount of $150K. Release here. Other investors include XMi Growth. Hytch's state corporate registration was done by attorneys with Waller Lansden.
► PLAYMAKER acquired Charlotte-based Vibra Health, with which it had previously partnered, and changed the overall firm's brand to PlayMaker Health. Release here.-Ed.
► TN Department of Agriculture has this year announced three batches of winners of grants in its Agriculture Enterprise Fund, which was capitalized by the State with $1MM. TDA thus far announced 6 winners in February - 9 winners in April - 10 winners in June. VNC has thus far written about only one of the winners - Adams Innovation (dba GeoAir).
► SOLID case study of private equity firm Riordan Lewis & Haden (RLH, LA/Chicago) and the issue of potential over-involvement in leadership, management and practices of an institutional investor's healthcare portfolio company -- Diabetic Care Rx LLC d/b/a Patient Care America -- from Waller Lansden here.
Click above for larger image
► TN-WOMEN ROCK: Delivering results of the 8th State of Women-Owned Businesses Report, a representative of research sponsor American Express said, in part, "Tennessee has an estimated 239,200 women-owned businesses, employing 155,500 and attributing to roughly $31,583,100,000 according to the eighth annual State of Women-Owned Businesses Report, commissioned by American Express... Nationally, the number of women-owned businesses increased a dramatic 31 times since 1972 --from 402,000 to 12.3 million in 2018. Employment during that time grew 40-fold from 230,000 to 9.2 million, and revenues rose from $8.1 billion to $1.8 trillion¾ 217 times greater. Tennessee is ranked #4 in growth of number of women-owned firms since 2007 with a 68% increase, #19 in growth of jobs created with a 23.3% increase #12 in growth of firm revenues with a 47.7% increase. Memphis, TN is ranked #3 in growth of number of women-owned firms among the top 50 U.S. metropolitan areas with a 135.5% increase over the past 11 years, #21 in growth of jobs created with a 29% increase and #8 in growth of firm revenues with an 81.5% increase. Nashville, TN is ranked #11 in growth of number of women-owned firms among the top 50 U.S. metropolitan areas with an 80.3% increase over the past 11 years, #42 in growth of jobs created with a 7.4% increase and #34 in growth of firm revenues with a 25.8% increase." VNC

. last edited 0547 23 Aug 2018
---