Today: Satchel | ShoreCP | Angels | TaxCred | Pharos | Savvy |
CareHarmony | BlendTopia | Law | Noro | Motivo | Altus |
---
SATCHEL HEALTH, a post-acute data-first telemedicine play, is being wound-down and/or sold, several reliable sources confirmed in general terms. The startup has recently been led by Lanson Hyde, who succeeded founder Ryan Macy in that role. NueCura led an Angel round in 2016, and plans had been laid for a sizeable Series A in 2017, though it's not clear whether that effort proceeded. Records indicate Satchel was a pivot for Macy from an earlier Octovis startup strategy with Google Glass and patient/EMR data at its core. That earlier iteration debuted in the former Jumpstart Foundry (JSF) accelerator program of 2014.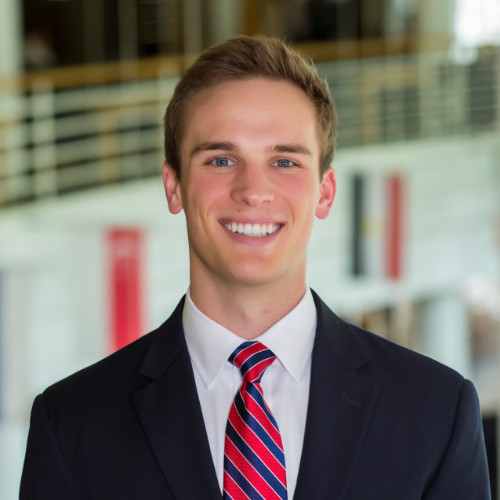 Alex Fordham
► ALEX FORDHAM is set to join Shore Capital Partners' Nashville office when in opens in 4Q19, after a few months in Shore's Chicago office, he confirmed. Fordham is pursuing his MSF degree at VU Owen Graduate School of Management. He earned his bachelor's in Finance at Belmont University and has logged a string of analyst and internship gigs with Altitude Ventures, TBH Global Asset Management, Tractor Supply, Heritage Group, and Lead Capital Partners. Related Shore coverage here. Fordham LinkedIn.

► CINCINNATI's Queen City Angels is raising its 6th fund, and has filed a $12MM target for it.

► TAX CREDITS: TEKNOVATION caught-up with fund manager Grady Vanderhoofven of Knoxville-based Three Roots Capital to discuss his application to participate in the federal New Market Tax Credit (NMTC) program next year for qualified community development entities. Under the right conditions, investors may avail themselves of an aggregate 39% federal tax credit over 7 years. Read more.
► PHAROS Capital of Dallas and Nashville, through its Family Treatment Network platform, acquired ABA of North Texas, an outpatient autism services provider based in Plano, on undisclosed terms, according to a release this week.
► FRANKLIN-based Savvy Financial filed to recruit $1MM in debt/options. Co-founders are Jeffrey Hull, Stephen Cretin.

► CHASE PERRY of Nashville Capital Network and Kirk Stanley of PopHealthCare are associated with Brentwood-based CareHarmony Inc.'s $2.3MM raise for its care-coordination business, recently filed. CEO: Gokul Mohan.

► NASHVILLE-based Tiffany Taylor founded Blendtopia and plans to make a stake-in-the-ground $25K raise via MicroVentures Marketplace (Austin), an equity crowdfunding platform, for her pre-proportioned, ready-to-blend "superfood smoothies."
► VANDERBILT Law School today announced its launch of a Certificate in Law and Innovation through a new program for all professionals in the legal services industry.

► NORO-MOSELY in Atlanta joined TDF Ventures to lead a $5MM raise for Dallas-based PICKUP, a platform that enables drivers to deliver over-sized packages within 50 miles of origination, and which now serves 26 U.S. markets. Read here.
► CHATTANOOGA startup MOTIVO filed for a $1.5MM raise to support televideo clinical supervision of pre-licensed mental health therapists.
► ALTUS Capital Partners acquired Knoxville-based ChoiceSpine and Knox Spine for their spinal device products. ChoiceSpine co-founders Rick Henson and Marty Altshuler will continue investing in the company alongside Altus, according to a release. Pharos established its Family Treatment Network platform in 2015 to manage its investments in special schools, psychiatric residential treatment centers and community-based programs for children, adolescents and their families. VNC
. last edited 1210 30 nov 2018
---