VU School of Engineering alumni spawn businesses
By Milt Capps Last updated 10:04 p.m.
Published Friday, March 26, 2010 10:01 am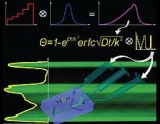 Eye4: Ideas, Intellect, Innovation, Industry at VUSE
The Vanderbilt University School of Engineering (VUSE) not only educates engineers and conducts advanced engineering research, but also spawns ventures that produce jobs – including jobs in Middle Tennessee.
As reported earlier by VNC, VUSE faculty often voice their desire for the community to know more about VUSE research and development work, and their desire to keep more of their graduates, including those who become entrepreneurs, in the Nashville vicinity. (Note listing of VUSE graduates' recent job offers.)

With that in mind, VNC offers these VUSE-linked companies, which are underway in the immediate Nashville area. VNC is not certain of the completeness of this list:

Bonitron Inc. – Dr. Robert W. Benson (former faculty), Dr. Robert Reed (alum), and others. Bonitron is an electronics and electrical systems design, engineering, and manufacturing company, located in Davidson County.


Dalcon Communications Systems Inc. – David Condra (alum). Dalcon's flagship offering is a digital communications management system that leverages open-source and industry-standard VoIP products, located in Davidson County.

Experimental Design & Analysis Solutions Inc. (EDAS) – Csaba Biegl (alum, below right), and others. The company provides "high-end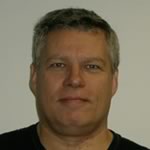 vibration solutions." Testing, sensor placement and optimization, data analysis, safety monitoring and other services. Spring Hill, Tenn.

InfoWorks Inc. – Jim Clayton (alum). Business and Technology consulting, custom development and services, project management. Davidson County. Davidson County.

Neurotargeting LLC – Dr. Benoit Dawant (faculty), and others. A company formed to "develop global access to the physiological brain atlas database." Dawant also heads the Medical Imaging Research lab within VUSE's EECS department. Located: Davidson County.


Pathfinder Therapeutics, Inc. – Co-founded by faculty Dr. Bob Galloway (left) and Dr. Mike Miga, and others. Located: Davidson County. Recent VNC story about Pathfinder. Company develops and commercializes technology for navigated abdominal surgery, currently with emphasis on liver surgery.

Sitemason, Inc. – Tim Moses (alum, below right), and others. Sitemason is a privately held web technology business that
specializes in a proprietary content management system (CMS) and shared web hosting. Located: Davidson County. Related VNC Sitemason story.

SpanDeck Inc. (Mantis) – Bill Mitchell (alum). The mobile telescopic-crane manufacturer recently sold last year to Houston-based Tadano America Corporation, a subsidiary of a Japanese firm, in a deal reportedly worth $37.5 million. Headquartered in Franklin, Tenn.



StudioNow – Adam Solesby (alum, at right), and others. A network of creative and technology professions and a supplier of software and other technology to support video and other e-content via Internet and other media. Recently purchased by AOL for $36.5MM. Davidson County.

Universal Robotics – Dr. Alan Peters (faculty), and others. Company is developing and testing its Neocortex intelligent-machine operating system, initially focusing on the materials-handling industry. Related VNC story here. Based in Davidson County.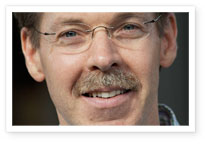 Vextec Corp. – Dr. Bob Tryon (alum, at right), Dr. Animesh Dey (alum, at right), and others, based in Brentwood. Vextec researches and applies knowledge regarding the structure and "genetic" characteristics of materials to evaluate, simulate and predict performance, failure and other operational measures.

This listing may be not be exhaustive of currently active local VUSE-linked businesses. Moreover, the list does not reflect alumni involvement in ventures established beyond Middle Tennessee – elsewhere in the U.S. and in other nations – by VUSE alumni.

Lastly, the list does not reflect development- or seed-stage commercialization efforts continually percolating in the labs of VUSE faculty and graduates, many of which efforts have found their way into the technology-transfer program run by Vanderbilt University. ♦