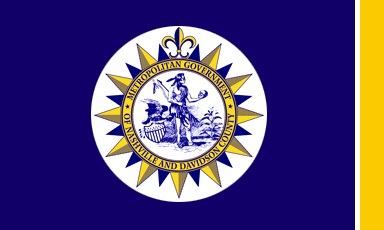 Below are verbatim responses to questions posed by Venture Nashville via respective campaign staff for the candidates seeking election as Mayor of the Metropolitan Government of Nashville and Davidson County. The responses for the other candidate for Mayor are linked here.
Metro General Runoff Election is Sept. 12, 2019. The Early Voting period is Aug. 23, 2019 through Sept. 7, 2019 (closed Labor Day). The last day to request an absentee ballot is Sept. 5, 2019. Details.
Candidate: Hon. John Cooper Campaign website - LinkedIn
---
Q1. HEALTH -- Where in your Administration would there reside responsibility for ensuring that, where possible, Metro spending and initiatives contribute toward improving the Health of Nashville residents, taking into account the health-related impacts of a broad array of Metro government decisions, in line with the concept of "social determinants of health"?
Nashville currently ranks 45th in community wellness on a list of the nation's 50th largest cities. Nashville can and must do better. Improving outcomes should start by bringing our nonprofits, faith-based institutions, community groups, universities, and health care providers around a set of common purposes, such as improving the health of our children and addressing health care equity.
The Cooper administration will address these priorities through the Health in All Policies approach to the social determinants of health. It emphasizes that many aspects of local governance, including factors such as transportation and urban design, provide the context for health. It also recognizes that improving health outcomes and health equity requires a multi-faceted approach, one that connects Metro departments such as the Metro Public Health Department and the Parks Department with Metro Nashville Public Schools, nonprofits, community stakeholders, and local health care providers. This approach is consistent with the central focus of this campaign: building strong neighborhoods. Healthy neighborhoods produce healthy children, families, and members of our community.
Q2. ECONDEV -- Thus far, neither Mayoral campaign has provided detailed comment on the adequacy or inadequacy of existing or possible new regional, multicounty partnership(s) in addressing Metro/Nashville problems and opportunities, particularly those associated with transit/transportation, affordable housing and economic development. How, if at all, would you improve leveraging of such new or existing partnerships to address transportation and economic development objectives?
The Cooper campaign has released a 47-page book of detailed policy proposals for Nashville. The Tennessean recently praised it for offering solutions to the city's major challenges. We encourage your readers to read it for themselves at johncooperformayor.com. Traffic is a good example of a regional problem. John Cooper fully understands the importance of building and maintaining strong working relationships with the state and with fast-growing neighboring counties.
3. ENTREPRENEURSHIP -- During your first year in office, what steps, if any, would you take to help improve support provided to Seed-stage startups that are domiciled in Metro/Nashville and which are supported by The Nashville Entrepreneur Center, The Nashville Business Incubation Center, the Tennessee State University Incubation Center, University-based innovation and entrepreneurship centers, and other nonprofits domiciled in -- and in some cases recently supported by grants from -- Metro/Nashville?
Nashville's entrepreneurial ecosystem is one of our city's great strengths. As a successful businessman, John Cooper understands what it takes to grow a business and create a business-friendly economy. He also understands that Nashville's economy needs to work for everyone. To thrive in today's Nashville, Nashvillians need high-paying jobs. It starts with education. That's why John has said that teachers are the real developers. It also includes a more focused effort to promote job training and to encourage small business and minority businesses. Immigration has also brought a new generation of entrepreneurs into our city. Metro will look for opportunities to connect new business people with existing business and banking networks in order to jumpstart development in some of our most vital neighborhoods. Our local entrepreneur and incubation centers will continue to be important partners in this work.
4. CAPITAL FORMATION -- With an eye toward improving capital formation, equity-capital investment and-or specialized financing (lending) facilities available to early-stage companies domiciled in Metro/Nashville -- (e.g., direct matching grants for SBIR-STTR applications, seeking expansion of programs run by such groups as nonprofit Pathway Lending, stepping-up support of federal Opportunity Zone initiatives in Davidson County, targeted alternative asset allocations by the investment committee of Metro Employee Benefit System, etc.) -- what actions would you consider taking during your first term as Mayor?
As a businessman, John Cooper understands that businesses need access to capital to grow. He also understands that the most important type of capital is human capital. For the past two years we have failed to invest in our schools and our teachers. We also see opportunities to expand Metro's relationships with job training programs and private businesses to prepare residents for high-paying jobs. Nashvillians cannot survive on jobs that pay $13 or $14 an hour. Metro needs to focus on programs and partnerships that promote wage growth for all Nashvillians. We need to invest in the infrastructure that enhances productivity and improve our quality of life. It's time to address urgent problem such as traffic, which threatens Nashville's economy and its quality of life. It's time to stop ignoring the state of our sidewalks, roads, and water and sewer system. It's time to balance the budget without privatizing parking or selling parks. Government's first task is to perform its core responsibilities well. (###)
.
---