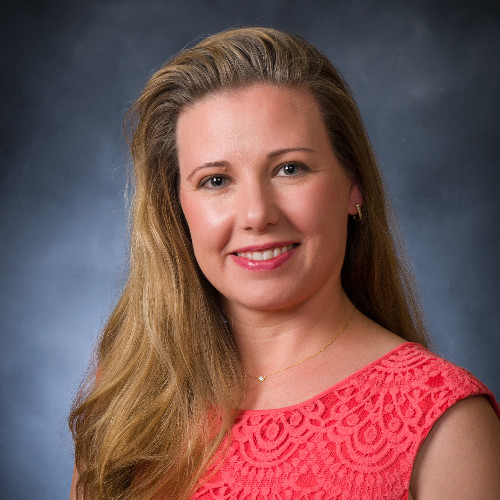 AGRIN HEALTH LLC Founder, Owner and CEO Karen Thomas is preparing to raise capital to grow her company by enlisting and empowering consumers in transforming U.S. healthcare.
Step one for the Nashville-based startup is getting an initial cohort of consumers to create their personalized Health eBiography® via the Agrin website.
At its core, Thomas said the eBiography is designed to help individual consumers -- whether acting in concert with friends, family or employment groups -- to obtain during the entire course of their lives the goods, services and relationships they need in order to optimize their sickcare and wellcare spending and preserve or improve their quality of life.
The Toronto-born, U.S.-raised CEO said Agrin plans to begin later this summer raising a targeted $3MM, in the form of a Seed, or possibly Series A round.
She explained that successfully raising the full $3MM in equity or convertible debt capital would give the company a year or two runway. If this summer's initial round closes at less than $3MM, and-or the company undertakes an acquisition, then the next round would probably be in 2020, she explained.
Thomas said she has been able to maintain sole ownership of the five-year-old company thanks to a $320K convertible debt offering taken up by nearly two-dozen friends and family; and, thanks to her four years' participation in the former Microsoft Bizspark program for software entrepreneurs, which provided products, services and guidance without charge.
The eBiography SaaS solution is unfolding in several carefully mapped phases, with the pace largely to be determined by the level of capital raised, said Thomas, who confirmed that she still owns 100% of the company's equity.
The first commercial web version of the eBiography went public June 1, with access available after payment of a one-time $10 onboarding fee, with no further charges.
That initial version currently affords full access to the user-profile and journal sections of eBiography; access to about a fourth of the fields within the Health Record section; and, use of the Care Team-creation section. Additional content fields and features are being continually activated.
Next month, the full-access B2C consumer option for eBiography is schedule to debut, with recurring monthly charges that have not yet been announced.
Mobile access to eBiography is expected to go-live by the end of this year.
At no point will Agrin Health "diagnose or prescribe" treatments, said Thomas, though the company is certain to have some partnerships with other healthcare or healthtech organizations that provide medical or nursing care, telemedicine or other goods and services.
The company is in discussions with Providers about doing a pilot program in early 2020, and it is exploring employer sponsorships to help fund workers' use of eBiography.
Thomas said the company aims to establish itself as a significant healthcare "change agent" within the span of its 10-year roadmap.
Getting there means operating in a "triangular" relationship with consumers and with the Healthcare industry (providers, payers, et al.), she said.
The CEO stressed that "until we address the [consumer] demand side of the equation, the healthcare economy will not be sustainable."
"There are a lot of people who talk about disrupting healthcare, but I ultimately believe it will be the consumer who ends-up saving the healthcare industry," she added.
"Today, the bulk of the technological resources that are available around healthcare are designed to make things easier" for providers and payers," she said. Both consumers and industry will benefit, if the nation begins making care coordination, actionable intelligence, guidance, data collection and the rest more "available and consumable" by consumers, said Thomas.
Reaching the point at which Agrin begins providing actionable intelligence for consumers will be a major inflection point for the company, she added.
Asked for comment about growing wariness among consumers and regulators, alike, about data security and commercialization, particularly when apps are involved, Thomas replied that "people should be skeptical" in making decisions about their data.
She noted that in the current "wild West" environment, there are about 50,000 medical apps on various appstores that are mainly vetted for technological compliance, but not for regulatory compliance with HIPAA and other laws. (In 2018, HealthWorksCollective reported 97,000 different medical and-or fitness apps in use via tablets and mobile.)
Thomas readily acknowledged that the company's mission and milestones represent a heavy lift for her team.
She volunteered that while she has wide experience in both managing information technology and in incubating and growing lines of business in the healthcare industry, she doesn't have a string of earlier entrepreneurial exits on her resumé.
Thus, she'll focus her industry knowledge and researcher's discipline on executing on her company's roadmap and meeting milestones that inspire confidence among investors.
Though the overall objective is huge and the United States seems a long way from the "Utopian cultural shift" that some would argue is essential to achieve such ends, Thomas emphasized that "the first step is taking what is now a fragmented system and bridging those relationships" to make each encounter feel like "one-to-one" connection for the consumer.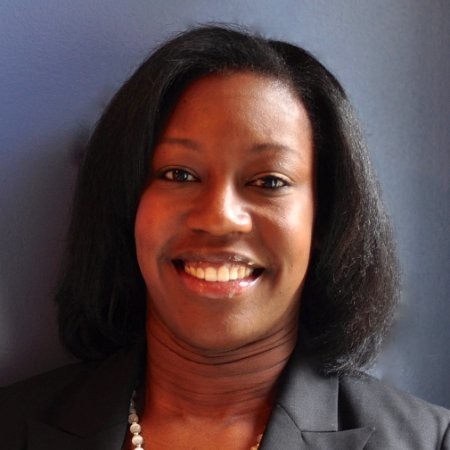 Jessica Ruff MD
Agrin has a total seven payroll employees, including Michigan-based Brandon Lint, who has served more than two years as Agrin's lead developer and is currently fulltime Interim CTO; and, Nashville-based Principal Architect Ken Jarvis and Jessica Ruff MD, who has a medical informatics and preventative medicine background.
Some proceeds from the imminent capraise will be used for senior hires in technology and in marketing. Thomas said the company also considers making an acquisition of technology and talent that would further accelerate its machine learning and related artificial intelligence portfolio.
The company has a 21-member Consumer Council and a corporate Advisory Board of eight members, with a ninth seat soon to be filled. The advisory board members are, alphabetically by last name: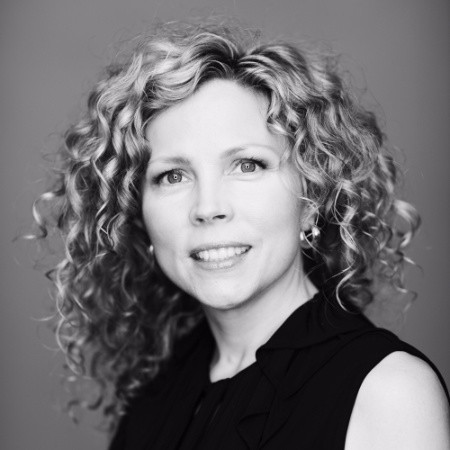 Shannon Eubanks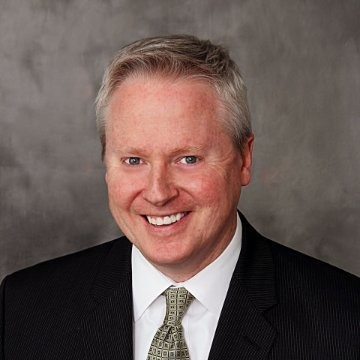 Tim Rogers
Shannon Eubanks PharmD, startup advisor via GrowthX et al; Nancy Falls, founder-CEO, The Concinnity Company (and Agrin's registered agent in Tennessee); David Harrell, Georgia-based VP-PaceMate™ (a unit of Florida-based biocynetic LLC) and a former Athenahealth enterprise sales director; Angela Humphreys JD, Bass Berry & Sims; Prof. John McPherson MD, Vanderbilt University Medical Center; Tim Rogers, CFO, Secant Healthcare; Adam Solesby, CTO, Lasso and cofounder StudioNow; and, Sean Tuley, former CIO, LifePoint Health.
The company's development partners include Nashville-based DevDigital; and, MENLO Innovations, Ann Arbor, Mich. The company is also advised on secure data interchange by SEED Protocol LLC (Ohio; UK).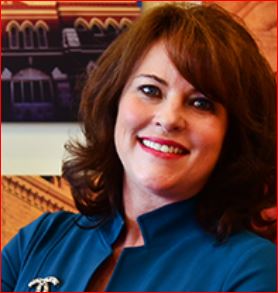 Angela Humphreys
Its outside advisors include the abovementioned Angela Humphreys of Bass Berry Sims; the abovementioned Tim Rogers, handling accounting/finance; Hendersonville-based marketing agency XK3 Graphic Services (CEO/President Carol Bourque); and, the company banks with Pinnacle Financial Partners.

Thomas said she believes eBiography adoption will help overcome Consumer inertia and trepidation and mobilize users in ways conducive to the rise of an economically sustainable U.S. healthcare sector, with incentives aligned to expand health and wellness, thereby reducing demand for sick care and the waste too-often associated with it.
Completion of each Health eBiography establishes a secure, seamless and shareable health and wellness presence for each consumer user. Participating consumers have full ownership of all entries in their eBiography and may choose to share all or portions of its content with those they trust, including family, caregivers and personal support teams.
Asked about competitors, Thomas acknowledged that "a lot of what we're doing steps on the toes" of population health, care coordination, personal health advisors and others; but, she also noted that often "your competitor in one scenario is your partner in another." She said she would welcome opportunities to explore such partnerships.
Prior to starting Agrin Health in 2014, Thomas was director of product management for then-Emdeon (now Change Healthcare). Her position there was eliminated after PE Blackstone acquired the company. She also worked with Dell Services and with Magellan Behavioral Health, among others.
Earlier, Thomas created and led Women Can Be Angels, a 501c3 focused on education and development of qualified or qualifiable women investors; and, she co-founded Fishbowl, a startup advisory service.
Among other entrepreneurial pursuits, she served as vice chair of the Urban Engine entrepreneurial program in the Huntsville-Madison, Ala. area.
Thomas and her husband, Drew Jennings, an electrical engineer with KBM Inc., have two sons. She said that simultaneously parenting while managing her career brought into focus for her the need for what became the Health eBiography.
Thomas, now 44, earned her bachelor's in neuroscience at Vanderbilt University in 1997 and her MBA from the University Phoenix in 2005. During the summers of her high-school years she studied microbiology, genetics, psychology and biomedical ethics at two universities. Her LinkedIn profile is here.
The name "Agrin" refers to a protein that is vital to development, function and regeneration of the human nervous system's synapses, which allow "messages and information to flow" within our bodies.
The MS Bizspark program mentioned earlier in this story ended in 1Q2018 after 9 years, and has been succeeded by Microsoft ScaleUp, fka Microsoft Accelerator. VNC
. last edited 1103 13 June 2019
---