Alchemist's next accelerator deadline: April 14, 2023 with August start.
Memphis Hub Accelerator allies Epicenter, Ridgeline may reap gains.
Ridgeline VC previously registered for a Fund II raise, records show.
Hub Accelerator models 9 total Memphis seats each year.

Memphis's Hera Health was admitted earlier as Series A candidate.
Non-Memphis enterprise startups may apply for global Alchemist program at any time.


---
THREE ALLIES from Memphis and the San Francisco Bay Area aim to connect this region's "enterprise startups" with world-class mentors, coaches, advisors and investors via Memphis Hub Accelerator.
The Memphis Hub is the newest extension program of The Alchemist Accelerator LLC, an 11-year-old venture-backed business that is continually expanding its portfolio, as well as its entrepreneurial, technology and investor networks in Silicon Valley and beyond.
Startup team members who are admitted to Alchemist's global program via the Memphis Hub are provided individualized mentoring from sales and CEO coaches; will attend monthly board meetings with Alchemist partners; will receive introductions to and feedback from prospective customers and investors; and, will have an opportunity to present to a Demo Day audience of at least 500 investor and corporate attendees, according to an Alchemist press release Jan. 25.
Alchemist and its Memphis Hub gateway only consider startups and early-growth companies that monetize in various ways through transactions with business enterprises (B2B, B2B2C), and they totally eschew B-to-Consumer (B2C) investments.
A recent Alchemist presentation said that globally most of its participating companies are drawn from such arenas as DevOps, next-gen computing, cybersecurity, supply chain, digital health, drones, logistics, agtech, energy efficiency, and other fields.
Alchemist's two primary allies for advancement of the Memphis Hub Accelerator are:
► Epicenter (Vibrant Memphis Inc.), the nonprofit regional entrepreneur center that is led by President and CEO Jessica Taveau and which will provide the Hub's venue and support its investor- and community-engagement.
► Ridgeline, founded in 2019, is the brand spanning Ridgeline Capital Management LLC and a handful of the VC's other affiliates.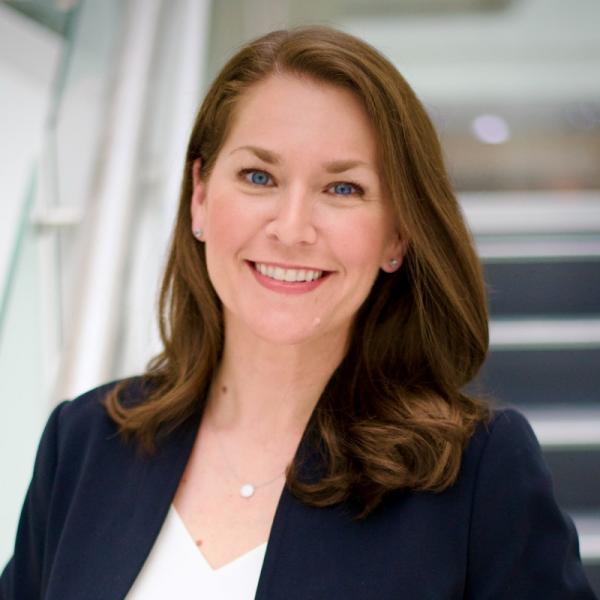 Jessica Taveau
In a press release in January, Taveau said, "This program connects Memphis-based founders directly to high-value, Silicon Valley-based resources, like expertise and potential investment capital, that may have previously been inaccessible to founders in our region. Our partnership with Alchemist adds capacity in our ecosystem to grow high-tech, high-growth-potential startups, which can have an exponentially positive impact on our regional economy."
On Friday, Feb. 24, the window closed for applications to join global Alchemist Cohort XXXIII, which is to go-live on April 6. We await word of any Memphis startups admitted.
Next up: The opportunity to vie for entry into Alchemist's global Cohort XXXIV, which is to begin its six-month journey this August.
The cut-off date for Cohort XXXIV is April 14 at 11:59 p.m. Pacific Time, Alchemist's central admissions staff told VNC on Feb. 24.
Here is the link for applications for the Memphis Hub (as well as for the global Alchemist Accelerator, generally).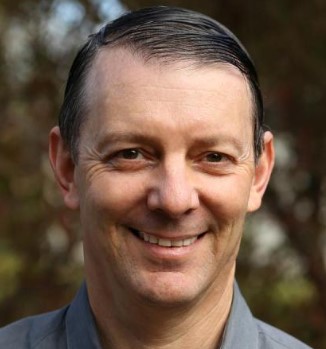 MD Ido Sarig
Alchemist's Memphis Hub Accelerator is led by Managing Director Ido Sarig BScCE MBA, who recently relocated at age 59 from the Palo Alto-Stanford area to Memphis. He brought with him a tech-venture resume that spans industry sectors and international borders. His LinkedIn profile here and personal page here.
Across multiple interviews, Sarig emphasized more than once, "We are here for the long term, and all parties are committed to the long-term success of the program."
Sarig confirmed that Alchemist ultimately has full discretion regarding accelerator content, program operations and investments associated with the program.
VNC understands Epicenter and Ridgeline have varying responsibilities related to community engagement, coaching and connecting, venue facilities, support services, supplies, infrastructure, and other matters.
Sarig said he is now recruiting a Memphis Hub program manager and is launching a Minority Entrepreneurship Initiative (MEI), which is to be focused on engagement with and enlistment of founders, investors and others in minority communities.
Jonathan Speed
Jonathan Speed of San Francisco, an Alchemist Accelerator startup coach and alumnus, has been selected as chairman of the MEI advisory board and is leading recruitment of its members. Speed's LinkedIn here.
Alchemist, acting via its Memphis Hub, has agreed to invite at least three qualified Memphis startups to join each of the three global cohorts Alchemist launches each year, for a potential total of at least nine Memphis Hub-qualified startups per year.
Asked by VNC whether he, himself, is free to invest within the accelerator cohort, Sarig replied, "Yes, In fact, during our kickoff week with each new cohort, there is a 'coaches roundtable' day [during which] each newly admitted company gives a short pitch to our community of mentors and coaches for the purpose of matching companies with suitable mentors. All of the mentors have the opportunity at that point to not only express an interest in mentoring the company, but to invest in it if they really like it."
Alchemist has previously said it models 20 to 30 new startups in each of the three global cohorts it convenes annually -- from which we extrapolate as many as 90 total new entrants globally in a given year. Alchemist's Fall 2022 cohort XXXI reportedly had 19 cohort teams, including six from the Bay Area, nine from elsewhere in the U.S., and five businesses based in other nations.
VNC research shows that Alchemist total investment transactions are approaching a total 700, with a net-total of more than 500 startups accelerated, after at more than 150 exits.
North of 70% of its deals in the past decade have apparently been in U.S. businesses. Combined, its portfolio companies have raised more than $2.3BN in capital and have an aggregated value of at least $10BN. It says that about 52% of its cohort members gain funding after completing the program with many eventually existing via the M&A route.
Applications may be submitted to Alchemist by leaders of enterprise-only startups based anywhere, at any time during a given year, with the most promising startups then invited to discuss specific terms for admission to a future cohort. Again, only startups demonstrating commitment to growing their business from a Memphis base are admitted to the Memphis Hub program.
VNC learned that not long before announcing the Memphis Hub, Alchemist directly had admitted at least one Tennessee-based company to its global accelerator.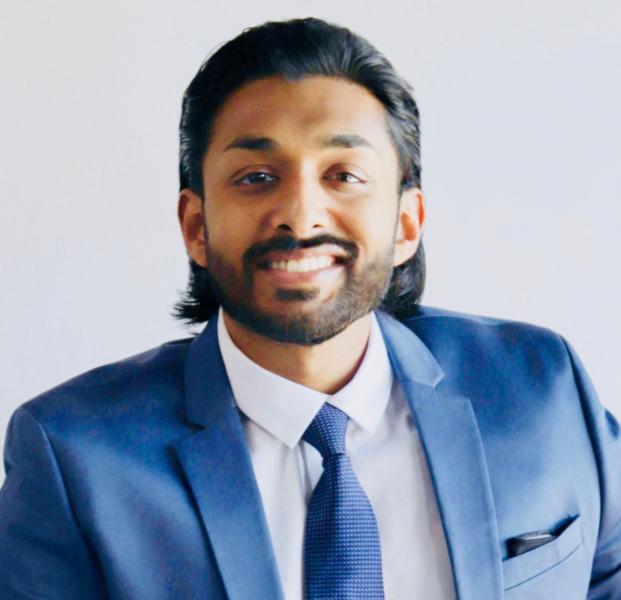 Idicula Mathew
In 2022, Alchemist inducted Memphis startup Hera Health Solutions Inc., then Seed-stage and led by Co-Founder-CEO Idicula Mathew, a 27-year-old Georgia Tech alumnus bow based in Memphis.
Hera is a nearly six-year-old pharma-device company that has raised and-or won about $1.3MM in outside capital via Memphis's ZeroTo510 life-sciences startup accelerator, among a variety of other program wins and outside investors.
Hera Health is now classified among Alchemist's Series A-stage portfolio companies, and is likely to seek letter-round capital, yet this year.
Ravi Belani
Mathew told VNC that after he discussed the advantages of the accelerator's support with Alchemist's Founder and CEO Ravi Belani MBA MSIE personally, he came to believe that Alchemist's guidance and its strong network among strategics in Hera's target markets made it a great opportunity. Belani's LinkedIn is here.
As for Ridgeline, since its inception in 2019 it has raised about 66MM, including $52MM in its Ridgeline Ventures Fund I (2021 vintage), and $13MM that Ridgeline principals raised earlier for investments via one or more special-purpose vehicles (SPVs). Ridgeline principals also filed in 2021 for a small Ridgeline Venture Group LLC Series 6.
VNC notes that in 4Q 2022, Ridgeline registered in Delaware and Tennessee for Ridgeline Ventures Fund II, according to records online, but Ridgeline founders have offered no comment on that fund's status.
Ridgeline's website shows 27 active portfolio companies, about three-fourths of which are U.S.-based.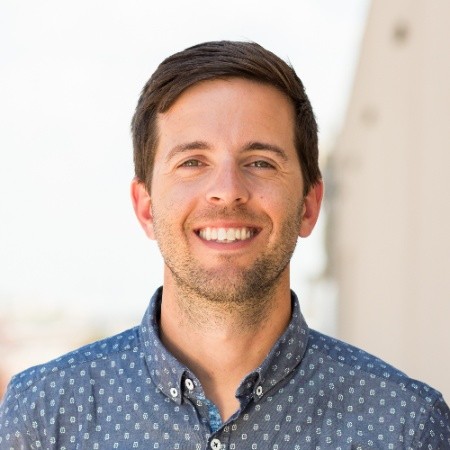 Andrew McMahon
Ridgeline execs based fulltime in Memphis include GP Ryan Clinton MBA MPA, Ben Walker MA/IA, and Brandon Harris JD at Ridgeline are all based in Memphis, with offices at Crosstown Concourse. Clinton and Walker are veterans who graduated from the U.S. Military Academy, at West Point.
Based in the Washington, D.C., area, Ridgeline Co-founder and Partner Andrew McMahon MPP, 40, has served as a mentor in the Alchemist network for more than five years.
Both McMahon and Sarig confirmed in separate interviews that it was the Ridgeline team that introduced Alchemist and Epicenter management, thereby opening the door on discussions that quickly led from simply establishing more connections among the parties to their full-on collaboration and commitment to supporting Alchemist's Memphis Hub.
McMahon confirmed for VNC that Ridgeline's long-standing relationships with such Memphis investment advisors as Southeastern Asset Management Vice Chairman Staley Cates, coupled with the fact that Tennessee-based AutoZone, Fedex, and Dollar General are among Ridgeline's corporate LPs were factors militating toward Memphis as a strategic location for Ridgeline's central U.S. office.
McMahon added that the strong interest of Ridgeline corporates in supply-chain and related technologies strongly influences Ridgeline's immediate priorities.
That said, McMahon explained that the Ridgeline team believes that helping the Memphis Hub create a more robust ecosystem across multiple industrial and tech sectors will benefit Ridgeline and all other parties.
He said Memphis- and Knoxville-based venture capital firm Innova Memphis and other investors have created such benefits through their pioneering support of agtech and medtech startups in the region.
McMahon added that many Memphis-area startups are particularly attractive because they often prove capable of achieving sustainable growth with less invested capital than is often required by coastal ventures -- especially important in the current period of rising capital costs.
Sarig told VNC that Alchemist and individual accelerator cohort teams finalize their agreement on Alchemist's investment and share of equity in each startup once each company is accepted and admitted.
VNC research indicates that Alchemist models obtaining a 5% equity share in each of startup admitted to a cohort in exchange for the benefits of the program an average $25K or greater Alchemist investment.
Sarig also confirmed that "Ridgeline participates in equity upside -- i.e., in return for their financial support on operational costs, they receive a small equity stake."
Epicenter CEO Taveau, 43, confirmed that Memphis Hub startups participating in the Alchemist cohort each have the option to accept or decline a $25,000 cash investment under SAFE terms from Epicenter's Formation Fund, earlier story here.
Taveau also said that Epicenter's support of the Memphis Hub is being undertaken with its board's approval as part of Epicenter's ongoing mission. She also emphasized the Epicenter mission is undergirded by revenue earned under contract with Tennessee Technology Development Corporation dba Launch Tennessee.
Rachel Chalmers
In 2H 2022, Rachel Chalmers MPhl became lead on The Alchemist Accelerator line of business, serving as president and managing director. Her recent YouTube presentation is here. Her LinkedIn is here. Her previous duties heading the AlchemistX unit, which supports government and corporate innovation efforts, were taken up by Ian Bergman. TechCrunch here.
Alchemist Founder Ravi Belani, mentioned earlier in this story, told TechCrunch last September that after transferring accelerator leadership to Chalmers he would remain aboard Alchemist, with focus likely on training founders, assisting with raising capital, and on "initiatives that deepen and broaden [the Alchemist] platform."
Updated: Alchemist registered Alchemist Accelerator Fund III in August 2021, according to records online. No published updates on that round have yet been found. Through its prior Alchemist Accelerator funds I and II, VNC research indicates that since inception Alchemist Accelerator may have raised as much as $58MM, in addition to Alchemist GP funds and other capital sources. In 2019, it apparently raised $1.4MM via an EU Fund I. This story will be further updated, as warranted.
We can confirm that in 2016, CB Insights reported Alchemist as unsurpassed with respect to the median funding rates of Alchemist Accelerator graduates that year.
That same year, according to a report here, Alchemist was ranked in the Platinum tier of accelerators, just behind 500 startups and well ahead of Y Combinator (b. 2005). One influential, but short-lived series of Seed Accelerator Rankings (SAR) was produced by faculty of the University of Richmond, Rice University and MIT, but the series was apparently discontinued by 2019. A related 2015 whitepaper by one of the academic authors is here. None of the original investigators has yet replied to a VNC query.
VNC research suggests that as recently as 2018, Alchemist was viewed by many as running close-on, if not actually nipping at the heels of such platforms as Y Combinator and Techstars. Alchemist continues to score well in occasional rankings by media, bloggers, academics, and others. VNC
. last edited 1034 11 March 2023
---