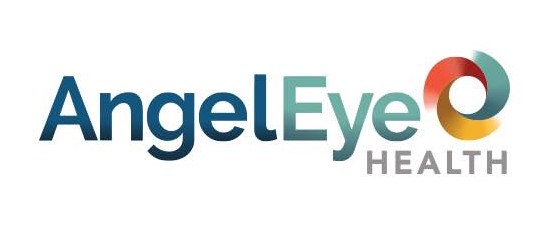 Update: 10 November 2022: Angel Eye Health announced in a release today that its total capital in since inception in 2013 is now "approximately $20MM". Its SEC filing earlier this year indicated its Series B targeted about $5.5MM. Our Feb. 28, 2022 story is below. -Editor
NASHVILLE- and Little Rock-based AngelEye Health Inc. aims to raise up to $5.5MM equity-capital raise for continued growth and innovation in the company's platform for neonatal tele-engagement among parents, infants in intensive care and care-team members.
The company's newest filing -- showing about $1MM as of Feb. 24 -- comes a year after its 2021 filing for an earlier equity raise up to $4MM. Filings here.
Locally based Christopher Rand is CEO of the 9-year-old company's team, which VNC research indicates includes nearly 40 FT employees, most of whom are based in Tennessee, Arkansas and Texas, with smaller numbers in several other key states.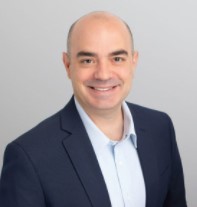 Christopher Rand CFA
Rand remains managing director of Tri-Star Health Partners, which is an investor in Angel Eye.
Rand launched Tri-Star in 2016 with co-founders Brian Laden and Harry Jacobson MD. The VC also recently reported its Series B capital raise for Appello Pharmaceuticals.
The AngelEye platform supports baby-parent bonding and 24/7 live-stream video patient monitoring (inpatient or post-discharge app access), touch-screen camera positioning, infrared visual enhancement, a baby feeding management solution, real-time and recorded care team updates, remote software updating and other functionality -- all with HIPAA-compliant security and encryption, identity management, EHR integration and more.
AngelEye has previously said that it "provides a complete HIPAA-compliant tele-engagement platform to integrate parents simply and seamlessly into the child's care team. We deliver proven, positive impact on the family experience, care delivery workflows, and patient outcomes supporting a successful transition home. From bedside cameras, patient communication, feeding management, and focused education, our solutions support the specialized needs of the NICU."
Curtis Lowery MD
In addition to the aforementioned Rand and Laden, VNC research indicates that members of AngelEye's board of directors include Arkansas-based Curtis Lowery Jr. MD.
Lowery was among those instrumental in the founding of AngelEye, which has been generating revenue since shortly after its formation in 2013.
According to a 2020 news report, Lowery's other roles have included founder and medical director of the former Center for Distance Health at the University of Arkansas for Medical Sciences (UAMS), as well as director of the UAMS Institute for Digital Health & Innovation. He has also served as chair of both the University of Arkansas Medical Sciences department of obstetrics and gynecology, and of its Women and Infant's Health Service Line.

VNC research also indicates a directorship is also held by Gerard Hayden Jr., whose prior executive roles have been with HealthStream, Private Business, Covation, Meridian Occupational Healthcare Associates, ENVOY (later part of WebMD), Sy.Med Development, Home Health Laboratory of America, among other corporate and consulting roles.
Byron Smith
AngelEye board members also include two from the ranks of Nashville's Mountain Group Partners, the VC's Managing Director Byron Smith and VP Tyler Whitmore.
Collaborations between Tri-Star Health and Mountain Group Capital and its affiliates date to at least 2011. Mountain Group initially invested in AngelEyes in 2018.
In 2020, Angel Eye announced its acquisition on undisclosed terms of a milk-tracking and feeding-management solution, MilkTracker, which was acquired from its developers, Avento Technologies. Avento Technologies remains actively registered in California, according to state records online today.
The former president of Avento, Seamaf Bchihalouk, is today shown as an Irvine-Calif.-based member of the AngelEye Health team.
AngelEye's SuperHero 'Angel' program (aligned with the SuperHero Project) is designed to enable hospitals to apply for funding resources and guidance to help address the costs of funding technology needs of neonatal intensive care units.
VNC's scan for potentially competitive offerings turned-up a number of offerers, including, e.g., California-based Natus Medical Inc. (NTUS), which offers NICVIEW 2®; and Vocera-owned EASE, a mobile app, described as having NICU and broader applications.
Legal counsel for AngelEye includes attorneys Jason Epstein and Geof Vickers of Nelson Mullins, while Randy Michels, founder and attorney in Trust Tree Legal PC, has provided trademark law counsel to AngelEye. The company banks with PinnacleBank in Nashville and with First Security Bank in Little Rock.

VNC's brief review of the literature related to introducing distance-engagement technology into pediatric/NICU care settings turned-up directly related studies -- as well as newsmedia coverage (bearing what we believe is a brand mistranslation) -- regarding live NICU streaming and related issues of technology adoption, patient care quality, and streaming-related experiences of healthcare staff and parents, both in the U.S. and internationally.
Some of the research has been published in refereed journals during the global pandemic, when patient visitation, staffing and other factors have been hot issues.

We found no research findings that seemed conclusive or prescriptive with regard to decisions about adoption of NICU streaming. Further, given the credentials of AngelEye's operators and investors, and the content of the company's website, it's unlikely that anything we saw was new to the team.

Others, however, may be surprised by the nuances of the innovation process in the NICU care setting. Here's one example of research with a small N-size. VNC
. last edited 1656 28 February 2022
---