Update: In March, Atiba marketing director Paul Hickey assumed responsibility for the Cabedge unit, as managing director, according to Linkedin.-Ed.
ATIBA, the 20-year-old Nashville tech company, has created Cabedge Design, a subsidiary dedicated to online design and strategy and led by Chris Blanz, formerly the founder-owner of Cabedge.com.
Blanz and four other former Cabedge.com employees joined the Atiba payroll earlier this month, Blanz and Atiba founder-owner JJ Rosen told VNC.
Blanz, 41, has been one of the region's highest-profile Creatives and entrepreneurs. In addition to 10-year-old Cabedge, he was co-founder of iAgree, a startup vetted through JumpStart Foundry, where Blanz remains a mentor.
Explaining how the transaction came together, both Rosen and Blanz noted that they had previously enjoyed working on shared projects over the years and admired each other's capabilities. Atiba needed heavier design, strategy and user-experience talent, said Rosen, while Blanz explained that his firm was facing increasing client demand for deeper technical services and faced a need to hire top-tier talent such as already employed at Atiba.
The fate of iAgree's initial GoodJob product offering (a smart-phone application and service for providing on-the-spot video-documented feedback on employee performance), remains under review, said Rosen. Blanz said iAgree investors now intend to return their focus to the startup's original broader concept, which was to provide video-documentation of contractual agreement between two parties (for example, non-compete agreements), which would span numerous market sectors. Blanz said other GoodJob owners include, in addition to Atiba, Janet Walls (Cabedge's former CFO); Scott Rouse, entrepreneur in residence at Nashville Entrepreneur Center; and, David Gales, a consultant and former marketer with Sony, RCA, Columbia and A&M Records.
Blanz's career includes a number of former Nashville tech hotspots: He was creative director of Weberize, one of Nashville's first interactive agencies, and he was co-founder of Hot Faucet, a short-lived co-venturing play, in which he and others swapped savvy and sweat for equity in startups. He also held creative and development roles at Buntin Group (advertising) and EdgeNet Media, and earlier operated as The Creative Syndicate. He's an alumnus of Western Kentucky University. He is a mentor with the Nashville Entrepreneur Center, as well as with Jumpstart.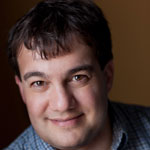 JJ Rosen
The Cabedge announcement comes one month after Atiba announced acquiring assets of its former client, FiledBy, an online portal for authors and allied creatives. Atiba created subsidiary SLK Digital to do that deal, 41-year-old Rosen told VNC at the time.
With Atiba's design, user-interface and strategy resources now expanded via the transplantation of DNA from Cabedge, Atiba has 46 employees, said Rosen. Atiba will make further selective buys as opportunities arise to deepen its talent pool or broaden offerings, Rosen added.
Atiba is also preparing to launch AtibaMobile, a service line that will concentrate on the mobility sector, with Paul Hickey in a lead role, Rosen noted. Hickey became Atiba marketing director and project manager in Summer 2011, after four years as marketing director at Columbia State Community College, which remains an Atiba client.
Atiba's legal counsel for formation of the Cabedge Design sub and related matters was Callahan Witherington, said Rosen. VNC