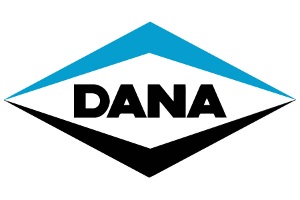 DANA Holding Corporation's executive based in Nashville is scouting for promising technologies, and aims to expand Dana's ties to VCs and others in the region's innovation ecosystem.
Eve Steigerwalt, Ph.D., is a Technical Fellow within 111-year-old Dana. She is Dana's corporate tech-acquisition, commercialization and innovation point person within this region. She works in concert with other Dana scouts and with counterparts in Dana operating units.
Ohio-based Dana is a global automotive supplier of axle, driveshaft, and structural, sealing and thermal-management products, some of which are produced at its Paris, Tenn.
Eve Steigerwalt
Steigerwalt's priority is to identify technologies that are worth recommending internally "as part of a product strategy or technology roadmap."
Tennessee is "actually very fertile ground" for companies and technologies involving both vital hardware and any related software, said Steigerwalt.
Tennessee's prominent role in automotive manufacturing has spawned an impressive talent pool, which should translate into more startups and corporate spinoffs, she added.
NYSE-listed company (DAN) has about 23,000 employees globally. It has a $2BN market cap today (P/E 6). 2014 sales were $6.6BN. It had $817MM cash and equivalents, as of Sept. 30. Its HQ is in Maumee, Ohio, near Toledo.
Dana employs more than 500 at its campus in Paris, west of Nashville. In addition to a Power Technologies Group division office there, that Dana facility produces plastic products and components, including oil pans and engine covers.
Steigerwalt pointed-out that Dana is in its second year as a corporate sponsor with Techstars Mobility, the Detroit-based accelerator for the mobility and automotive sector.
Though Steigerwalt's outreach to this region's VCs and entrepreneurial communities began only recently, much earlier she began broadening Dana's ties with the region's institutions.
She emphasized that the federally funded Institute for Advanced Composites Manufacturing Innovation (IACMI) is a vital resource for manufacturers.
IACMI is based at the University of Tennessee, with far-flung partners that include Vanderbilt University School of Engineering and VUSE's Laboratory for Systems Integrity and Reliability (LASIR).
Also, Steigerwalt said Dana views Maker communities emerging in Nashville and elsewhere as not only sources of ideas, but also rich environments in which Dana corporate employees may gain insights and experience in discovery and Making, apart from their day-to-day responsibilities.
A vibrant Maker community also helps ensure access to "people who know how to build and put their ideas into practice," she said, adding that ready access to such talent pools is often crucial for large companies that want to see raw technologies translated into prototypes. Steigerwalt participated in the recent Maker event at VUSE, reported by VNC.
Rob Smithson
As she works to expand Dana's engagement in the startup, entrepreneurial and Maker communities, Steigerwalt said she is being guided by Rob Smithson, the Dana VP for technology assessment and commercialization, to whom she reports. Smithson is long experienced in licensing, commercialization, and product design and development, as well as in entrepreneurship.
In addition to scouting, Steigerwalt helps commercialize existing Dana technologies, and helps implement technologies within the company. For example, she has supported in-house education and training for additive manufacturing. She also provides traditional technical know-how in support of in-house project teams.
Steigerwalt has been in Nashville nearly 20 years and holds a Vanderbilt University doctorate in Chemistry. She earned her bachelor's in Physics at the University of Virginia, in 1994. She received an introduction to technology transfer through a program at the University of Texas. She and her husband, who is a chemist within the Tennessee Bureau of Investigations (TBI), have two children and reside in Davidson County.
VNC research indicates Dana management describes the company as aware of the potential for selective bolt-on M&As to contribute to growth, but focuses heavily on organic growth. Despite the industry's reportedly on-going restructuring, VNC spotted no reference to Dana in the context of large transformative deals.
Earlier coverage by other media indicates Dana management has consistently told sector analysts that it does not rule-out levering the company further to pursue extraordinary opportunities to increase shareholder value, but it has no interest in becoming a characteristically "highly leveraged" company.
According to a transcript online, when pressed on the issue of its relatively modest leverage during a recent investor teleconference, Dana VP and Treasurer Lillian Etzkorn told analysts the company watches for acquisitions that are likely to be both "strategic" and "purpose-driven."
Etzkorn reminded analysts that Dana employs many criteria -- geographic or tech gains, for example -- in sorting acquisition candidates, and employs the discipline of "looking for the white space," in which a potentially value-adding target could fill a projected gap.
Etzkorn also noted that the company's leadership have 'long memories', an apparent reference to tougher times, a few years ago. VNC
---