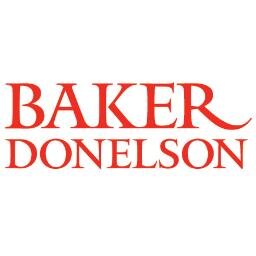 Updated 25 May 2016 Baker announces cyberpitch winners here. 19 April 2016: Deadline for applying for Southeastern Capital Connections event is April 29, 2016. Today, the only Tennessee investor attending and shown on event's site is Angel Capital Group. - Ed.
ISRAELI HealthIT companies might participate in LaunchTN's 3686 event in Nashville this summer, thanks in part to Baker Donelson Bearman Caldwell & Berkowitz (BD) attorneys in Nashville and Atlanta who are in discussions with LaunchTN.
A source told Venture Nashville that discussions remain underway regarding Israeli companies' sponsorship or other participation in 36|86 conference in Nashville (June 6-7).
On another front: BD recently launched its Baker Donelson Cybersecurity Accelerator (BDCA) in Atlanta.
In addition, later this year the firm will convene both a regional Capital Connections conference for startups to pitch investors, and an expanded Cybersecurity conference, details on which appear later in this story.

Justin Daniels
With selection of the BDCA's first accelerator startups in-the-offing, BD is recruiting the first applicants, said Justin Daniels, the BD attorney who leads the Emerging Companies practice in its Atlanta office.
Though the Accelerator can accommodate 15 firms for its six-month program, the inaugural cohort is likely to be limited to no more than five, said Daniels.
At this time, the Accelerator accepts no equity from startups admitted. The founders of the admitted companies pay BDCA monthly fees for mentoring, 24/7 space, support in accessing cybersec-student internship pools and, as warranted, customers, according to the BDCA website.
DOMESTIC U.S. companies applying for BDCA should have:
Product/product prototype
Two founders working on the company full time;
Existing customers or identified customers/pilot customer endorsement;
Pre Series A; and
Existing network and contacts in Atlanta cybersecurity ecosystem.
INTERNATIONAL BDCA applicants should have:
Existing product;
Revenue/sales outside U.S. market;
Willingness to have Atlanta as U.S. headquarters and head of U.S. operations live in Atlanta full time; and
Open to assistance from accelerator mentors.
John Scannapieco
Nashville-based John Scannapieco co-leads the Memphis-based firm's International practice. His efforts led to relationships within Tech and other Israeli industries.
In turn, those international relationships led BD to convene a cybersecurity conference featuring eight Israeli tech firms, in 2015 in Atlanta.
Next, that "Cybercon" event in Atlanta is being expanded, Sept. 27, 2016.
This time, the event's steering committee seeks to land 12 presenting companies, ideally 50/50 domestic and international, with the latter batch drawn from Europe and Israel, said Daniels.
During BD's Cybercon, tech/service providers will pitch to an audience almost entirely of CISOs and CIOs, and will have opportunities for one-on-one meetings with potential customers.
The Cybercon venue is the Georgia Tech Global Learning Center. Georgia Tech is a BD cybersecurity ally, as is Kennesaw State University, said Daniels. Both universities have substantial academic and research concentrations in information security and computational sciences.
In addition, BD will convene its Southeast Capital Connections conference in Atlanta, May 19, 2016.
Company criteria for that event:
Seed and early stage
Strong management team with experience and proven skills
Unique product or service distinguished by an identified competitive advantage and large market
Clear understanding of the market for your product or service and realistic plan for market penetration
An exit strategy for the investor that is reachable within 5 to 7 years
Investment preferences:
Recurring revenue with high gross profit margins
Legally defensible technology or IP
Proof of concept demonstrated by contracts, revenues, strategic partnerships, etc.
Companies raising less than two million dollars in their current round

Chris Sloan
Nashville attorney Chris Sloan leads BD's firmwide Emerging Companies practice and helps scout potential candidate firms and investors for the accelerator and the capital conference, said Daniels.
As previously reported by VNC, the 128-year-old Baker Donelson firm has placed steady emphasis on establish its leadership in emerging companies, and particularly the Tech sector.
BD's business development manager is Maria Ferro in Nashville. The firm's SoutheasternStartups.com website was created and maintained by Online Marketing Coordinator Jason Plank. VNC
.
---