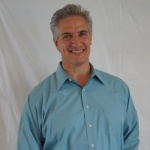 PAUL IANNELLO, a Nashville-area mechanical engineer-become-entrepreneur, recently sold his company's intellectual property to his strategic partner of nearly two years, Atlas-Copco.
The deal shows that entrepreneurship is alive and well across sectors old and new. And, odds are that with U.S. recovery apparently gaining traction, such quiet transactions may become more common.
Though no transaction terms have been released, Iannello said the successful exit from his I&R Partners was sharply enhanced by first preparing the company's software platform business for the much larger-scale operations that would be expected for such a unit within a strategic buyer -- in this case, Stockholm- and Michigan-based Atlas-Copco.
Iannello's 10-year-old company, which was essentially relaunched after the worst of the Great Recession, designed and built quality control and quality assurance data collection systems.
Iannello-led I&R Partners' products -- GaugeFlex and TekFlex -- are now owned by Atlas-Copco. Iannello now uses his engineering and business skills to help drive growth within the Atlas Copco Tools & Assembly Systems LLC, based in Auburn Hills, Mich., and serving motor vehicles and general-industries groups. He and his family continue to reside in Robertson County.
In an interview for this story, Iannello credited Franklin-based Fivestone Partners with guiding the 18-month transformation of the former "mom and pop" company into an organization with a platform capable of supporting global customers.
Among other things, Iannello said, Fivestone urged the closer integration of I&R Partners with the founder's younger brother's California-based product engineering and development business, RJI Engineering. In the early Eighties, first Paul and then brother Rick Iannello had earned mechanical engineering degrees at Rochester Institute of Technology. Rick served as president of I&R Partners for a time, but with the sale to Atlas-Copco he has refocused on RJI.
Fivestone also proposed and guided Iannello's recruitment of its former VP-Software Del Stevens, who has also joined Atlas-Copco as a VP, said Iannello. Stevens is also a Rochester alumnus (computer science) and a veteran of tech businesses here and elsewhere, including startup GOBA and Dialogic Communications (now in Martin Ventures' portfolio as ReadyPoint Health), as well as GTE and Siemens.
Prior to the sale a few weeks ago, ownership of I&R Partners was held by the Iannello brothers, Stevens and by White House-based software developer Jarvis Stubblefield, dba Vortex Revolutions.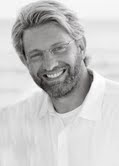 Jozef Nuyens
Asked for comment, Fivestone Managing Partner Jozef Nuyens largely deferred to Iannello, noting only that he viewed the assignment undertaken by him and Fivestone Co-Founding Partner Brad Edmonson as centered on the question of "how to build a path to a valuation that would be amenable to everybody." Three years ago, Nuyens described the Fivestone business model in similar terms for VNC.
The path toward the Atlas-Copco acquisition began more than three years ago, said Iannello. Atlas-Copco became aware of I&R's technology after hearing of its use by a Japanese auto manfacturer operating in the U.S. That led to Iannelo visiting with some Atlas-Copco representatives, but afterward nothing much happened for a year or so.
Then, another big-brand OEM executive asked Iannello if his technology would work with an Atlas-Copco tool, which led to more earnest talks with Atlas-Copco. The strategic partnership was announced in March 2013 and ended, it turns out, with the sale in January.
Iannello's journey began earlier, of course. He's been involved in automating quality-control data collection since 1986, and in 1990 sold his first technology in that category to Verax, where he then worked several years, before leaving the field to become pastor at New Beginnings Baptist Church in White House, Tenn.
Iannello continues as minister there; but, in 2004, in anticipation of his children's college expenses, and with the support of church leadership, he resumed his engineering pursuits.
That's roughly the same time at which he realized that while standard desktops and laptop computers had crowded-out many formerly paper-based QC data tools and methods, the computers had also proven too fragile for the shopfloor environment, and were being used mainly for reading barcodes.
Meanwhile, businesses still needed real-time data gathered from gauges, calipers, micrometers, torque wrenches and other devices and equipment.
By 2005, Iannelo's first ruggedized handheld PC product -- the browser- and alarm-equipped DC9005 -- was in the market, and was capable of producing charts, trends analyses, cause and correction tracking, and other functions. Customers included Honda, Denso, Mitsubishi Electric, Alstom, ThyssenKrupp, Cooper Surgical, Gulfstream (General Dynamics) and many others.
In the icey grip of the Great Recession, Iannello said his business dropped to virtually zero in 2008, but for the better part of two years he and his teammates -- the team dropped from six to two, during the trough, before rising again -- simply "hung on for dear life," said Iannello.
Iannello said advisors to I&R Partners have included attorney Robert MacPherson of MacPherson & Youmans (Lebanon, Tenn.). It banks with Regions. VNC