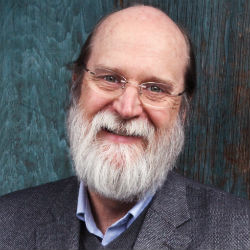 JEFF CORNWALL, the Belmont University entrepreneurship professor who far more often favors bootstrapping over taking outside capital, now has a family-owned business he's quietly brought together in the past year.
Later this month, Cornwall said, he'll formally announce the company and its TheEntrepreneurialMind.com site. In 2013, his original site by that name was ranked 27th among Forbes' ranking of the Top 100 sites for entrepreneurs.
With subscriptions to be priced a $4.99 per month, Cornwall said the reconstituted website will "help small business owners get their questions answered through a collection of videos" that is far more expansive than the video interviews he's long done with Talkapolis.
Cornwall told Venture Nashville, "We have been building-up a collection of 4- to 8-minute videos that we have produced ourselves for the past year. When we launch in a few weeks we will offer more than 300 videos and short articles, with a commitment to add 10 to 20 new videos, every month. [The website] has an easy-to-use search feature that makes finding answers easy, and members can submit questions that we will turn into videos." There's also forum zone for discussions.
Cornwall added emphatically -- "just to make sure everyone is clear" -- that he's been working on the new business "nights, weekends, and over the summer." He declared he has "No plans to leave Belmont and no plans to stop teaching!"
The other family members involved in Entrepreneurial Mind LLC (registered with the state one year ago) are wife Ann Cornwall, who handles disbursment of 10% of the company's operating profits to micro-lending programs; his son, Russ Cornwall, who serves as CTO; and, his daughter, Maggie Cornwall Kuyper, who is VP for marketing and content, Cornwell said.
Russ Cornwall remains team leader and product manager with local HealthIT firm ProviderTrust, and is a Belmont alumnus (MBA, undergrad), according to information online. Maggie Cornwall earned her master's in education at Trevecca Nazarene College and her bachelor's at Belmont.
Prof. Cornwall's own direct entrepreneurial experience includes having operated and, in 1996, sold Atlantic Behavioral Health Systems, which served youth via counseling centers, group homes, foster care-related services and other programs.
A news report at the time said Atlantic would add more than $9MM revenue to the top line of acquiring Youth Services International Inc., based in Maryland.
Two years ago, Venture Nashville broke the news that Cornwall had, without fanfare, stepped-down as director of Belmont's Center for Entrepreneurship, which he'd led for a decade.
Then, in June this year, VNC reported on the appointment of Cornwall's successor at the BCE, Elizabeth Gortmaker.
TheEntrepreneurialMind was previously Cornwall's primary blog, and has been considered by many a significant brand-strengthening asset for Belmont as it works to recruit students of entrepreneurial bent.
Content such as Cornwall previously produced on the site will soon shift to DrJeffCornwall.com, a URL that's also been around awhile. Cornwall's Twitter accounts include @theentremind and @drjeffcornwall.
New website development has been handled by DevDigital and Baker Donelson's Chris Sloan is legal counsel, Cornwall confirmed.
As previously reported, among other distinctions, Cornwall is a former president of the United States Association of Small Business and Entrepreneurship (USASBE), and in 2013 he was tapped by that group as Entrepreneurship Educator of the Year. The USASBE was based at Belmont during Cornwall's tenure with the group, but subsequently shifted to an educator at Kendall College in Chicago.
Cornwall has been and continues to serve as an advisor to student-led and other ventures, and he is an advisor to InCrowd Capital, the Nashville-based Angel group.
He earned both his DBA (doctorate in business administration) and his MBA at the University of Kentucky.
He has also previously led or co-led entrepreneurship-education programs at University of Wisconsin-Oshkosh and at the University of St. Thomas (Minnesota), according to his LinkedIn profile. VNC


---