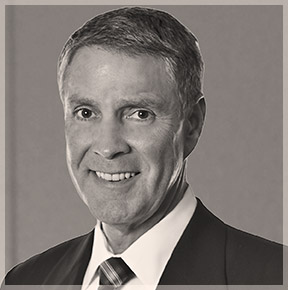 NASHVILLE VC Frist Cressey Ventures and its co-founder, physician and former U.S. Senate Majority Leader Bill Frist MD, today announced launching the firm's FCV Collective, a thought-leadership and networking group of industry veterans who support the industry's systemic change and improvement.
The Collective is apparently modeled as a fellows program, with successive cohorts of 10 to 12 members collaborating with an eye toward strengthening the healthcare industry via as-yet unspecified types of catalytic efforts that could "improve health and well-being for all," according to group's press release this morning.
Senator Frist is quoted in this morning's release as saying the Collective has been created "to foster inspired conversation and catalyze systemic change," on the belief that "it is only through new ideas and collaboration that we can drive our industry forward and improve health and well-being for all..."
This morning's announcement seems also to suggest that members of the Collective will, as part of their program, regularly engage with non-Collective members, including influential persons within healthcare enterprises, as well as entrepreneurs.
Senator Frist has long been active in the healthcare innovation arena, with activities including his creation of Nashville Health, his addresses during the annual JP Morgan Healthcare conference, and his regular column on the Forbes platform, among other examples.
In addition to co-founding FCV in the venture capital space, Frist remains a special partner in Cressey & Co., the Chicago- and Nashville-based private equity company focused on healthcare. He currently chairs Cressey & Co.'s Distinguished Executives Council, according to that firm's website.
Among other roles, Frist has served as an adjunct professor of surgery at both Vanderbilt University Medical Center and Meharry Medical School; and, he serves on the board of directors for the Robert Wood Johnson Foundation and Kaiser Family Foundation. Bill earned an MD from Harvard Medical School and a BA from Princeton University.
Venture Nashville has request further clarification and detail regarding specific types of outcomes expected from the Collective initiative, with particular interest in weight that might be given political or policy arenas, as well as within the healthcare industry, as such. This story will be updated, as warranted.
The Collective's programmatic activities are apparently to be overseen and managed by FCV team members including Frist, Partner Navid Farzad, and Caroline Young, the former CEO of Nashville Health Care Council who joined Frist Cressey in 2021 as VP for partnership development.
FCV invites recommendations of members of future Collective cohorts.

Members inducted for the Collective's initial cohort are (descriptions supplied):
• Alex Jahangir, MD - professor, Department of Orthopedic Surgery; director, Division of Orthopedic Trauma, Vanderbilt University Medical Center; executive
medical director, Vanderbilt Center for Trauma, Burn and Emergency Surgery.
• Angela Profeta, PhD - deputy secretary for Health, New York State.
• Ben Leedle - president and CEO/Board Director, Blue Zones LLC.
• Gaurov Dayal, MD - president and COO, Everside Health.
• Jesse Hunter - Former EVP, Centene Corporation.
• Jessica Beegle - SVP & Chief Innovation Officer, LifePoint Health.
• Kavita Patel, MD - nonresident Fellow, The Brookings Institution.
• Mona Siddiqui, MD, MPH, MSE - SVP, Enterprise Clinical Strategy and Quality, Humana
• Prabhjot Singh, MD, PhD - chief medical officer, CHW Cares; operating partner, Crane Partners; special advisor - Strategy and Design, Peterson Center on Healthcare; associate clinical professor of Medicine and Global Health, Mount Sinai's Icahn School of Medicine
• Sara Vaezy - chief digital strategy and business development officer, Providence St. Joseph Health.
This morning's FCV press release is here.
VNC's prior Bill Frist coverage here. FCV coverage here. VNC

. last edited 1015 1 February 2022
---