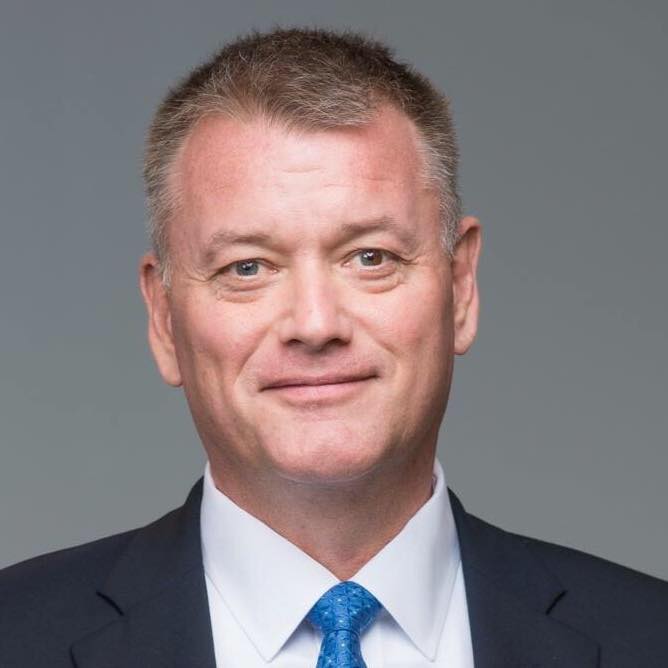 TED WAZ, the Nashville-based CEO of The Opinion Economy Inc., is moving steadily along his blockchain startup's roadmap, the milestones of which include a utility token offering, an initial coin offering (ICO), and perhaps a future equity capital raise.
Waz told Venture Nashville that during what's left of this month he'll be evangelizing in Fresno, Chicago, Minneapolis and other cities.
Waz, who is also the startup's chairman and treasurer, said his company's aim is to establish early global leadership with its blockchain-powered platform, with its first target being the global market research industry, for which it offers its Consumer Insights and Data Exchange Suite (C IDEAS). See its preliminary Opinion Economy Blockchain, or OEB, website.
Future sector targets are likely to include adtech, consumer products and services, healthcare and homeland security spaces, said Waz.
At some point, the company is likely to enter those other sectors organically. At the same time, it is likely to consider direct licensing of its patented technology, joint venturing or other arrangements with strategically positioned licensees or partners, said the CEO.
Waz is a 54-year-old Massachusetts native whose first sustained exposure to Nashville was during his service nearly a decade ago as VP-revenue for then-Emdeon.
Now, he views Nashville through the eyes of a returnee working in the blockchain arena.
He told VNC that while Nashville is rightly known for its music, its Predators NHL team, its healthcare industry and for its recent professional Soccer entries, the city is also "becoming a hub for technology growth."
"It's always been innovative, but the city is expanding" and is becoming "a place where blockchain technology is growing dramatically," he said.
Waz said he can readily imagine OEB reaching $250MM or greater valuation within five years while perhaps entering additional verticals. He added that such traction would generate numerous options for the company and its founders. Achieving such gains in the next five years is his mandate, he said.
OEB has recruited $750K early-stage capital from Nashville's Frost Ventures LLC, which registered in February in Delaware. Frost is currently OEB's sole shareholder.
Isaac Rogers
Frost Ventures principals include Isaac Rogers, who is OEB's secretary and a director, as well as being CEO of 20|20 Research, a 31-year-old digital research technology and insights provider based here. Rogers is also listed as Inventor on OEB's patent for creating "an opinion and behavioral data economy" (US 9,990,418). 20|20 Founder and President Jim Bryson is also a principal in Frost Ventures.
OEB recently took a second funding step, filing with the SEC for a $300K close en route to a targeted $2.5MM raise. In that effort, it is using the increasingly familiar instrument known as the simple agreement for future tokens (SAFT), which is modeled after the now widely used simple agreement for future equity (SAFE) originally authored by Y Combinator.
The CEO explained that the company's funding-to-date has enabled it to cover operational expenses; create its minimum viable product (MVP); and, secure its first customer: 20|20 Research, which will be a source of more than 600,000 "validated consumer" respondents who will be asked to participate.
The OEB platform will be "agnostic" with respect to interoperating with public or private-permissioned blockchains, and with various proprietary blockchain flavors. At this early stage, it emphasizes working with Hyperledger Fabric, Etherium and Corda blockchain users.
Waz said that by 3Q 2019, the company is likely to undertake pre-sale of an initial coin offering (ICO), then a public ICO sale in the following quarter, probably with a $25MM "soft cap" on the raise.
The company's consideration of an equity-capital raise will come into sharper focus in 2019, Waz confirmed. He added that the owners currently have no plans to cast a wide net in recruiting equity capital.
Instead, he said, OEB is more likely to very selectively consider opportunities to recruit approximately $5MM in strategic or other "smart" investment. Such a stake sale is currently modeled at representing less than 10% of the company, which would carry a projected $50MM valuation at that time.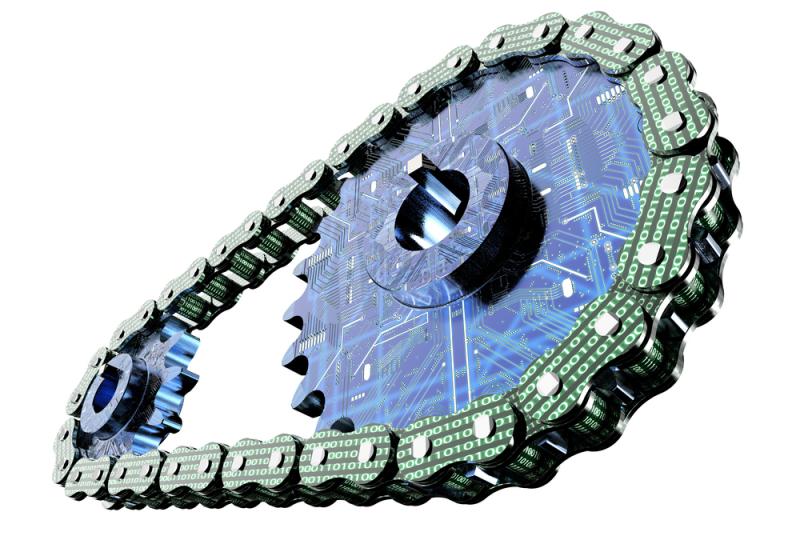 Shutterstock
Waz said the OEB blockchain-as-a-service (BaaS) tool enables Consumers to "take control of their pseudo-anonymized digital profile and digital wallet," then use the OEB "to make choices about who, when and where they want to share their insights and behavioral data, and to get paid for their data directly," rather dealing with intermediaries.
At the same time, according to Waz, the OEB is designed to enable brand-managers and other Consumer-data users to obtain needed insights at lower cost than previously, and without dealing with traditional aggregators of Consumer opinion panels and data.
Asked about current or potential competitors, Waz first noted Switzerland-based Streamr, which in 2017 executed a $30MM ICO using its DATAcoin (DATA) cryptocurrency.
Waz also noted contender DataWallet, the 3-year-old San Mateo startup backed by VC Tim Draper and others, which has raised more than $42MM, mostly through an ICO.
OEB has largely filled its advisor stable: It recently retained Frost Brown Todd, with attorney Grey Sasser in lead.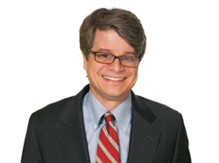 FBT's Grey Sasser
Waz noted that he also continues to receive trademark and copyright support from attorney Tara Aaron of Aaron Sanders. And, he was earlier supported on intellectual property matters by then-independent IP attorney A.J. Bahou, who recently joined Waller Lansden.
The CEO said that he is still considering outside accountants, and is in conversations with major international and regional firms. OEB's banking is with Wells Fargo.
OEB has begun informally recruiting an outside advisory board of prominent executives, whom Waz was not prepared to identify.
Asked whether recent controversy about elections-related use of Consumer data from Facebook and other sources by Cambridge Analytica and its affiliates represented any headwind for the company, Waz made clear that, in sharp contrast to Cambridge, OEB is solely a marketplace connecting corporate or individual buyers and sellers of Consumer data.
"We are not taking information from consumers and we are not taking or exploiting information, in any way. We are saying that we have a tool and if you want to connect with people who want to buy your data, then this is a good place."
The CEO pointedly said that "psychographic manipulation" is "not part of our business model."
Morever, he said OEB is stringently supportive of Consumer rights with respect to the availability and sharing or re-sharing of their data, as well as Consumers' right to be "forgotten," i.e., in this context eliminated from accessible data collections.
The company is also concerned with factoring-in requirements of the European Union's General Data Protection Regulation (GDPR), which encompasses data associated with EU citizens, regardless of each EU citizen's current location. Breaches of GDPR can incur penalties of up to 4% or EUR 20M of an organization's global annual revenue.
Waz's LinkedIn profile shows that in addition to his stint with Emdeon, he worked with UnitedHealth, WellPoint, Cleveland Clinic Abu Dhabi, Davincian Healthcare (Abu Dhabi), and other corporate and advisory businesses.
Waz, his wife, and their three children reside in Williamson County, but they are contemplating moving to a residence closer to OEB's offices in downtown Nashville, Davidson County. VNC
.
---