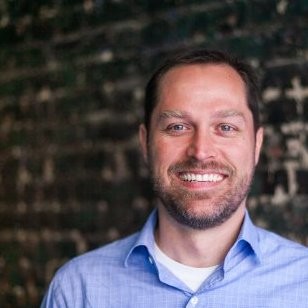 BRANCH TECHNOLOGY INC., the oft-celebrated Chattanooga-based company that fabricates architectual components with large-scale 3D printing, has filed with the SEC for an $11.7MM capital raise.
Branch Technology's website explains it has combined industrial robotics, algorithms, its "Freeform" extrusion technology and patented 3D printing process to offer "Cellular Fabrication" (C-Fab).
The company's SEC filing Dec. 8 showed $6.4MM money-in the current round, from 10 investors, though two other sources say the round stands at $11MM or more.
Branch said in a release Tuesday that the company has now raised $22MM since inception.
VNC research shows the company's four SEC filings from 2016 to thus-far in 2020 show an aggregated target amount of $25.3MM since inception, with at least $15.7MM in capital formally reported as received under those filings. VNC research indicates the company has since inception in 2014 also received grants and other financial support.
EquipmentShare led the latest round, confirmed to John McCabe, who is director of corporate communications and is a designer in Branch's advanced concepts team.
VNC research shows EquipmentShare helps contractors obtain and manage job-site technologies, and it is backed by New York- and San Francisco-based Momenta Ventures.
Momenta's site says, in part, "We see three primary technology waves: IoT, Analytics and Blockchain redefining boundaries of IT and OT, bringing about the virtualizing of traditional operating technology systems, and blurring the line between products, services and solutions."
Momenta also says, it focus on "accelerating digital innovators across energy, manufacturing, smart spaces and supply chain."
Crunchbase today lists other Branch investors including prior lead investor MetaProp NYC, as well as S Ventures, Chattanooga Renaissance Fund, Telos Ventures, and Tennessee Technology Development Corp. (TTDC, dba Launch Tennessee).
The process allows material used for strong and complex design to solidify in open space, creating a matrix of polymer used to manufacture structural components used in high-end architecture.
Its website makes clear the company sees itself leading in advanced fabrication in the Construction market, as well as challenging the status quo in both design and Construction fields. Some of its projects are shown here.
The company was initially registered by Founder and CEO Robert Platt Boyd IV in 2014. Today, its CFO is Dan Wykoff CPA and his COO its Edward Thrush.
In 2015, Boyd moved the business from Montgomery, Ala., to Chattanooga, in order to participate in the city's GIGTANK accelerator, which then had specialized programming related to 3D Printing and additive manufacturing.
Among other achievements, Branch was chosen to participate in The Tenn master accelerator, previously offered by Launch Tennessee.
U.S. Patent records show that earlier this year inventor Platt Boyd was granted patents in three additive manufacturing and cellular fabrication filings by Branch Technology.
The US Patent & Trademark Office shows that the trademark for the Branch Technology mark was registered in May 2018 and C-FAB was registered earlier this year, with the company represented in both filings by Chattanooga IP attorney Kisha Cheeks Rucker.
In 2015, INC. Magazine named Branch Technology #3 among "The 10 Most Disruptive Technologies" of the year. VNC
. last edited 0757 19 December 2020
---