BRIOVATION has shelved this year's plan for Health:Further™ Festival V in Nashville, in order to focus more of the company's resources on helping strategic partners advance healthcare innovation "at scale," as well as on co-production of useful and influential content and events required by each project's lead partner-sponsor.
Briovation Co-founder and President Marcus Whitney, who is also lead on the Health:Further-branded business, told Venture Nashville that the parent company -- officially registered as Jumpstart Holdings LLC -- has established itself nationally as a healthcare venture investor, industry partner, content curator and thought leader in recent years, thanks largely to its early-stage investment track record and the Health:Further Festival, which was held in Nashville each of the past four summers.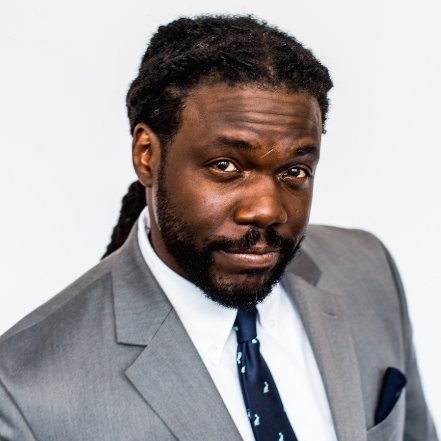 Marcus Whitney

Brio CoFounder
"Briovation is an investment business and an 'impact' business -- not an event business," said Whitney, who added that the founders knew in 2014-15 that the evolution of its model would require several years of hard work and demonstrated results, if it was to partner with highly regarded actors in the healthcare arena.
That arena is being rapidly transformed by many factors, including the entry of such non-traditional players as tech titans Amazon, Google and Walmart. A year ago, a Briovation executive penned a "thought experiment" describing a scenario by which such large retailers could 'totally reorder the U.S. healthcare economy' and reduce healthcare costs.
In 2015, the Health:Further brand was described in its successful trademark application as spanning "Educational services, namely, conducting educational conferences, educational events and workshops in the field of health care and health care business and distribution of training materials in connection therewith."
In contrast, Whitney said that Briovation' Health:Further now serves lead sponsors solely as "co-producer" of research, strategy and content for events and related projects in the U.S. and potentially abroad, and has no plans to resume directly executing events.
Asked about the matter, Whitney made clear the company's advisory services do not extend to investment deal-flow consulting, M&A advisory or related matters.
He said Health:Further's client base going forward is likely to include "healthcare providers, payers, large retailers, enterprise technology companies, emerging innovators, and governments with innovation in healthcare business models and care delivery."
Sponsors for the 2018 Health:Further event included Nashville-based HCA and Waller Lansden, and Knoxville-based PYA. Briovation has not yet disclosed client or lead-sponsor commitments for Health:Further programs, projects or services, going forward, though Whitney said there is further news in-the-offing.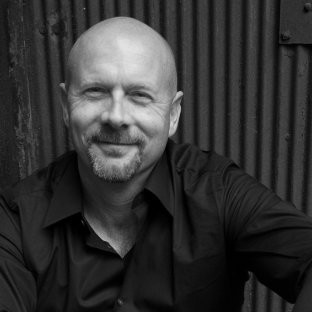 CDO Steve Trimitier
Notably, last September Briovation onboarded Steve Trimitiere, a longtime denizen of the Health and Mobile/Digital spaces and advisor to such companies as Geisinger Health System (Geisinger Health Foundation), which he has advised on the launch of its Springboard population health initiative. Trimitiere remains listed among Springboard advisors showing on its site, this morning.
Whitney said Trimitiere will remain based in the greater Philadelphia area, but is likely to visit Nashville monthly.
Trimitiere's LinkedIn says he's also founder of GrayHare Ventures; Pennsylvania records also show him as an officer of GrayHare Partners, Newtown, Pa. Among other experience, he was VP of strategic partnerships for FamilyWise Community Service Partnership, described as a social enterprise that offers a pharmacy discount card accepted at such chains as Walmart, Walgreens and CVC, according to its website.
Whitney confirmed the company has already signed to co-produce at least one substantial event in 2019. That event is to be held in a city he declined to disclose, outside Tennessee.
Jumpstart Holdings' other entities include Jumpstart Foundry, started in 2010 as a sector-agnostic startup accelerator that makes Seed equity investments, and which eventually refocused solely on healthcare companies.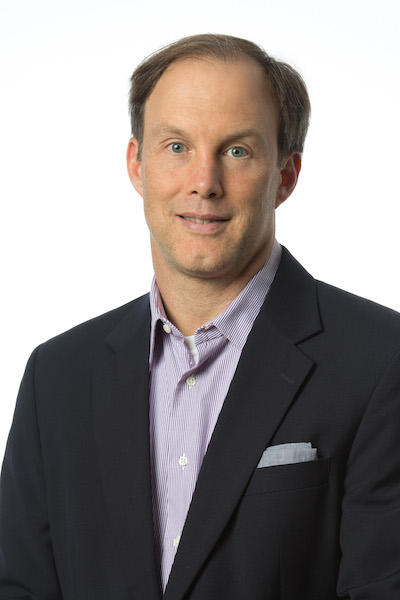 Vic Gatto
Brio Co-founder
Briovation Co-Founder and CEO Vic Gatto months ago told VNC that 7 of Jumpstart Foundry's 62 healthcare investments in the healthcare sector had been sourced in the Nashville area, adding that companies in its healthcare portfolio at that time were based in 22 U.S. states. Gatto at that time said that that prior to Jumpstart Foundry becoming a healthcare-only accelerator, it had also made about 40 sector-agnostic investments in companies across a range of sectors.
In December 2017, Gatto said Briovation could make up to 25 investments in startups in 2018. The Jumpstart Foundry site today shows 18 2018-vintage startups in its portfolio. Seven more startups are currently showing on its sister Jumpstart Capital portfolio page.
At its founding, JS Foundry was the only commercial, i.e., for-profit accelerator in the state. Also during that period, Gatto and Solidus Co., with which he was then mainly associated, secured funding for Solidus-TNInvestco LLC, which was created with capital derived from a State of Tennessee capital-formation initiative.
Briovation also includes Jumpstart Capital, a healthcare-centric growth-equity VC that says it recently completed its previously announced growth capital raise in December. Whitney said the Briovation team now totals 12 FTE, all told, down from about a high of about 20.
Dave Vreeland
The target originally disclosed for JSCapital's first growth-fund raise was $30MM, as VNC previously reported.
Gatto confirmed this morning that the raise -- overall, the company's 6th and largest -- was recently closed at $21MM. A filing 14 months ago showed $9.6MM in. JS Capital is led by Dave Vreeland.
Whitney said the 2018 Health:Further festival attracted nearly 2,000 attendees, up from about 600 in 2015. Whitney acknowledged that shortly after Festival IV -- while internal strategic planning remained underway -- the company had posted an August 2019 save-the-date for what would have been Festival V.
The updated Health:Further website went live this morning, and seems to bear no reference to the H:F Festival.
Asked whether the 2018 Health:Further event was financially breakeven or better, Whitney replied, "We did fine."
As previously reported, that iteration of the H:F event was co-marketed with Launch Tennessee (Tennessee Technology Development Corporation, TTDC), which was sponsoring its own annual 36|86 event at roughly the same time, a few blocks away.
The two events overlapped for one full day. No results of that co-marketing gambit have been released publicly.
See the updated 2019 Venture Calendar for Tennessee here. See a Google sample of major Healthcare conferences here. VNC
.
---