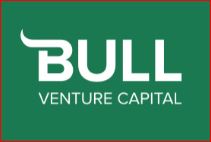 Updated: BullVC Fund LLC reported in April 2021 that to that point $6.3MM had been raised. Our original Nov. 30, 2020 story is below. -Ed.
FRANKLIN-based BullVC Fund Management LLC aims to help founders, early employees and early investors liquidate some or all their shares in startup companies ahead of M&A, IPO or similar inflection points.
Doing business as BullVC, the firm registered in Tennessee last summer and filed a placeholder for a $75MM capital raise to fund shareholder exits.
VNC research suggests BullVC's pooled private equity fund will be industry agnostic, with priority accorded opportunities to secure minority ownership in technology-centric or -enabled companies. Discussions with startup shareholders who are studying their personal liquidity options are a priority for firms pursuing such de novo funds.
The reverberating pandemic and attendant economic, political and crossborder strains may cause bidders, investors, target-company founders and others to give this and other such offerings a closer look than they would have a year ago.
The company's three co-founders include locally based Matthew Saul, who is, according to the firm's website, also the CEO of a Saul family office.
Locally based Saul is a former William Morris Entertainment agent; a 2003 graduate of Vanderbilt University, where research suggests he honed his interest in television programming; and, a 1999 graduate of McCallie School, in Chattanooga.
Saul is allied with Park City, Utah-based co-founder and General Partner Shawn Bercuson, a 2004 Vanderbilt alumnus (economics).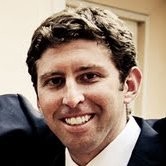 Shawn Bercuson
Bercuson has under his belt a series of entrepreneurial, advisory, investment and related gigs, including nearly two years (pre-IPO) in business development with Groupon (GRPN). Bercuson's LinkedIn is here.
The third partner is Bay Area-based Wes Donohoe, a product leader in entertainment, shipping and healthcare, with credits including senior product roles with LiveNation and the former Shyp, according to his LinkedIn profile.
Among other collaborations, Bercuson and Donohoe were both managing directors of DB Ventures Management, which, among other things, created liquidity opportunities for current and former employees with shares in One Medical (1Life Healthcare, ONEM), an in-office and virtual primary care provider. Donohoe maintains a role with One Medical.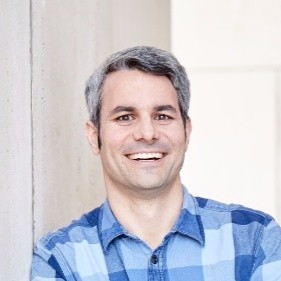 Wes Donohoe
A representative of BullVC deferred comment on the company's plans, when reached by Venture Nashville.
While individual shareholder exits from startup or early-stage companies are sometimes interpreted by outsiders as suggesting a loss of investor staying power, waning confidence in the venture, or other trouble, BullVC suggests that sellers' actual motivations vary widely.
Startup shareholders may be motivated to take some money off the table "to pay for a home, send your kids to college, attend graduate school or...seed your next idea," says its website.
BullVC works with shareholders to reach agreement on the quantity and price of shares to be sold, and to obtain approval of the proposed stock sale to BullVC, which typically requires the concurrence of the startup's board of directors.
It's interesting to find entrepreneurs with Tennessee ties involved in extending financial innovation.
Two handy examples: VNC recently reported on a Brentwood-based innovator launching Rocket Propulsion Fund, story right here.
Also, VNC reported a year ago on Alpha Investing, a startup led by Vanderbilt alumni intent on creating a private-capital network through which individual accredited and professional investors can participate in institutional-quality commercial real estate investment opportunities. The Alpha Investing story is here.
The aging U.S. Bull market, hints of tectonic shifts in global and regional trade, economic, politico-military and others factors may have created the perfect time for marketshapers, bankers, pundits and journalists to take a closer look at their financial and risk- and asset-management toolchests.
Secondaries and related matters have been analyzed in several waves since the beginning of the Great Financial Crisis. Much of the deeper commentary and reporting on these subjects quickly leads to paywalls.
But, these two Forbes columns may spur your thinking, gratis: Forbes 08/2020 and 12/2019. VNC

. last edited 25 July 2023 1722
---