Cell Journalist, the provider of technology for easy uploading of video content to print and electronic media, says its "Citizen Journalism" positioning is working.
Co-founder and CEO Parker Polidor told VNC in a recent interview the company has 40 media customers, and recently expanded its relationship with newspapers owned by E.W. Scripps Co., adding 13 publications in recent months.
Polidor, 32, recently told VNC the three-year-old venture is now "a fast-growing, viable company" that may be soon be able to fund its own growth.

Polidor left open the possibility of seeking outside investment, adding that "the market will kind of dictate" whether or not the company resorts to raising capital.
Polidor asserted that Cell Journalist is regularly "beating-out" much larger companies, such as San Diego-based VMIX, myCapture (Second Street Media) and New York City-based KickApps.

Polidor indicated he believes that close personal attention and customization for individual customers, plus an emphasis on engaging media audience members, are producing some differentiation for Cell Journalist, relative to its competitors.

The citizen-journalism strategy is doubtless reinforced by the involvement of Steve Sabato as managing partner in Cell Journalist. Sabato, former director of news and programming for WKRN Channel 2 (ABC), herein Nashville. His Sabato LLC consults on media and marketing.

In the user-generated content model, citizens send local media their video content. Cell Journalist also provides media customers private-labeling of the Cell Journalist application via iPhone, so that a newspaper such as the Knoxville News Sentinel can brand an iPhone application with its own name.

Polidor's zeal for his startup isn't surprising, given his earlier success with a valet-parking operation in the Northeast. He created (with his younger brother, Colin), grew and successfully sold Mountain Valet, which served communities in Vermont, New Hampshire and New York. Earlier, Polidor worked in humanitarian programs in Sri Lanka and Zambia, through Healing Hands International. He graduated in 1999 from Lipscomb University, where he earned a bachelor's in economics-finance.

Meanwhile, VNC research suggests most, if not all features in the video-content space are already becoming standardized. In a fledgling and still-fragmented market, it seems, applications providers are seldom squared-off in head-to-head competition, making it difficult to know much about actual advantages competitors enjoy. Somewhat in line with that, Polidor was quoted in Forbes three years ago, explaining he had started the company before he was aware of competitors, adding, "As far as I knew, I thought I was unique."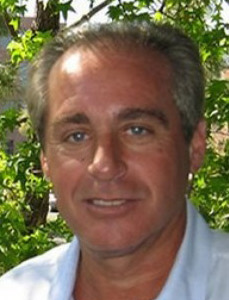 VMIX President Mike Glickenhaus (at left) told VNC in an interview Friday that his 45-person company has completed two capital rounds for a total $21.5 million, most of that coming from VCs in San Diego, San Joe and Chicago.
Glickenhaus said of Cell Journalist, "we don't come across them in competition that often, [but] I've only heard good things about them when we have."

He added that, while his technology staff have not reviewed Cell Journalist closely, he senses Cell Journalist does little customization for customers, at this point, whereas he believes VMIX does more tailoring. VMIX supports about 200 websites, he said. KickApps' website indicates the company supports nearly 50,000 websites with an array of technologies, not limited to video content. KickApps recently completed a $14 million C round.
Asked what impact the economic downturn has had on the user-generated content sector, Glickenhaus said that although he was "knocking on wood a little bit," he feels VMIX continues to gain traction, partly because online media are continuing to grow, albeit at the expense of many mainstream media outlets.

Both he and Polidor stressed they see opportunities beyond media, within the marketing and training categories, for instance.
During interviews, neither Polidor nor Glickenhaus would provide details regarding their revenues or profitability. ConduIT executives have not yet responded to a VNC query placed earlier today, at the beginning of a holiday week. ♦