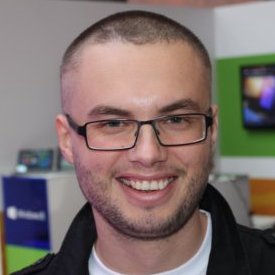 Updated 8 March 2022: VNC has as yet been unable to contact Aladdin in Ukraine, where he has recently operated via this entity. His LinkedIn is here.-Ed.
ALADDIN SHCHASLYVYI, CEO and co-founder of NextMusic and its Concert.Expert community, says his startup is likely to remain based in Nashville, rather than in Los Angeles, New York or back in his hometown of Kiev, Ukraine.
The company's sole Concert.Expert offering helps Indie artists attract and engage with fans, scout for performance venue options and book more gigs.
The CEO, by the way, said he invites English speakers who struggle with his last name to refer to him as Aladdin Happy, "happy" being the English translation of Shchaslyvyi.
Even though his visa requires him to rotate out of the U.S. every few months to touch ground in Ukraine, Shchaslyvyi says Nashville is the best place for his team to meet face-to-face with this nation's Indie musicians and their associates.
Concert.Expert is among Project Music startup companies in the 2016 accelerator at Nashville Entrepreneur Center.
The CEO's three co-founders in NextMusic are Dmitry Piramidin, who is also a backend developer; Sergey Savvin, front-end developer; and, UX/UI Designer Nick Kotkov.
Shchaslyvyi, 33, said he's hard at work preparing for Project Music Demo Days that are set for May 11 (New York) and May 16 (Nashville).
Though he had originally considered enrolling in Los Angeles' Atom Factory, while visiting that accelerator someone told him about Project Music, and he soon applied, Shchaslyvyi confirmed. His current stay in Nashville is his third trip to the United States, including his 2014 participation in a New York City pitch contest as a result of success in a SEED Forum program in Kiev.
Shchaslyvyi's interest in his latest startup was spurred by his own experiences as drummer in an Indie-Rock group called Fantashish Global Systems.
Concert.Expert's parent company is NextMusic, which offers development, marketing and product development services.
Among his personal projects, under the nom de plum, Aladdin Happy, he has also authored an Amazon best-seller, TOP 101 Growth Hacks: The best growth hacking ideas that you can put into practice right away. He has also personally launched what he describes as a very successful business community at GrowthHackingIdea.com
Concert.Expert soft-launched its platform in the U.S. on March 21. It has more than 3,500 users and is adding about 150 users per day, he said.
The CEO said the company aims to go-live on April 21 and early results suggest the company's traction will make both bootstrapping or raising outside capital sensible options, depending on the pace of growth the company decides to pursue.
Given those results and his team's experience, he said, the company is not likely in the near term to accept more than $100K to $150K in equity or debt funding from investors, he said.
Asked about exit options, Shchaslyvyi said the owners are likely to grow the company to $5MM revenue within three to five years, and then sell it.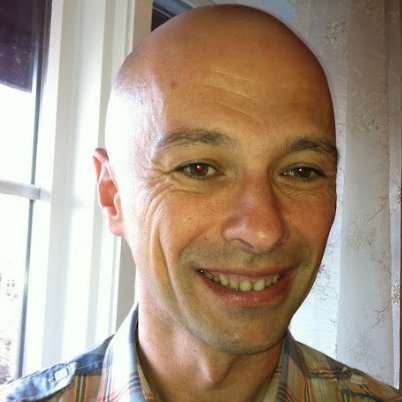 Seymon Dukach
Concert.Expert has previously received a total $165K funding not only from Project Music, but also from Angel investor and serial entrepreneur Semyon Dukach, the Russia-born managing director of TechStars in Boston.
Other investors who contributed to its previous raise include Angel Sergey Krokhmal of Mountain View, as well as two closely allied programs: First, Altair Capital Management, founded by Igor Ryabenkiy (the firm invests in startup/Seed-stage companies in mobile and Internet spaces in the Commonwealth of Independent States, CIS, often referred to as States of the former Soviet Union); and, second, from the Happy Farm Business Accelerator, in Kiev. Ryabenkiy is also a member of the board of directors of Happy Farm, said Shchaslyvyi.
Upon registering, new Concert.Expert users are granted "lifetime" access to both the community and an email course on innovative music market, said the CEO.
Then, soon after that, users may begin buying a new marketing tool offered each month, at $5 monthly for each tool added. Tools are designed, for example, to support fanbase e-mail aggregation, fanbase metrics, tour/gig swapping and discovery of booking options at available venues.
Though a handful of tools are in the works, the company says it is will allow its entire community of users to vote on what tools are needed, and vetted ideas will be developed and issued at a monthly rate.
The company defined its toolset priorities only after face-to-face meetings with about 100 Indie performers, the CEO said.
In its marketing, Concert.Expert is now a heavy user of lists and social media to reach the estimated 6-million independent artists that it targets in native-English-speaking nations. Later, its platform will be offered worldwide, said Shchaslyvyi.
Susan Culkin
The startup's Project Music advisors include consultant and developer Susan Culkin; entrepreneur and former Project Music staffer Robbie Goldsmith; and Stayko Staykov, co-founder of VentureGrove.
The company's two Bay Area advisors are attorney Julian Zegelman (Velton-Zegelman) and accountant Dmitriy Kustov (Kustov & Associates).
Concert.Expert's competitors include Pollstar, Reverbnation, IndieOnTheMove, Sonicbids, BandsinTown and ArtistGrowth, among others, said the CEO.
Notably, Sonicbids was acquired in 2013 for $15MM by Backstage, which is backed by PE Guggenheim Partners. At the time of that deal, Sonicbids had raised a total $4.5MM, according to information online. Sonicbids had in 2010 acquired Music industry dashboards analytics startup ArtistData, according to TechCrunch.
Project Music's May 16 event will be in the Country Music Hall of Fame Theater downtown. There, attendees will be joined by participants in the Music Business Association's Music Startup Academy, underway in Nashville simultaneously. The May 11 New York venue has not been selected.
Shchaslyvyi said he and his team are studying U.S. visa options, with an eye toward applying for status that allows longer-stays for highly talented or skilled people. VNC
.
---