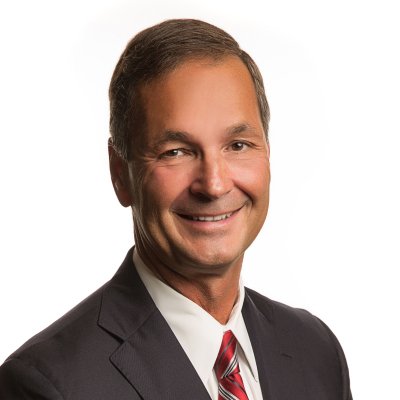 Update: Kyle Wailes, formerly of SmileDirect, became CEO of Wellvana, according to a Jan. 4, 2022, announcement. -Ed.
WORTHE HOLT MD, the recently appointed president and CEO of Wellvana Health, confirmed for Venture Nashville that the startup is considering a Series A round in the range of $25MM, which would help fund corporate expansion into 20 to 40 total markets within roughly the next five years.
Wellvana's co-founder and primary backer is Charles N. "Charlie" Martin Jr., who is also chairman of his family office, Martin Ventures.
Martin Ventures CEO Devin Carty is co-founder and chairman of the Wellvana board of directors.
Holt, who's been on duty as Wellvana's CEO less than a month, acknowledged that both Carty and he have had some discussions with potential future investors.
In each of its markets, Wellvana creates a clinically integrated network (CIN) that includes collaborating independent physicians.
Wellvana negotiates with payers in behalf of each CIN collective, and provides professional services, infrastructure, technology tools and other resources to enhance management of participating clinical practices, in exchange for a share of savings achieved under each CIN's agreement with payers. Model overview.
Physicians participating in each Wellvana market are either investor-owners or non-equity-holding physician participants in each local LLC Wellvana creates.
Two-year-old Wellvana has thus far accepted approximately $10MM in investor capital, which has funded validating the company's business model and several market entries, said Holt.
Wellvana is building-out its ecosystem in Nashville and Phoenix, as well as in San Antonio, where the company's first unit was registered in 2018. Crunchbase shows $4.5MM investment in the San Antonio startup that same year.
The company now has about 15 employees in each target market, as well as a staff of about 10 associated with its headquarters office in Nashville's Burton Hills.
Altogether, Wellvana has "3,000 to 4,000" physicians, nurses and other clinical staff associated with its current operations, said the CEO. In the aggregate, those providers address the needs of nearly 20,000 lives covered under agreements with commercial payers, self-insured employers and government-sponsored healthcare services programs.
In supporting each CIN's healthcare delivery, Wellvana emphasizes standardization and simplification of care-delivery processes and procedures -- factors long accepted as essential to scaling operations in most other industries, but still "surprisingly absent" in many healthcare settings, said Holt.
Its initial entry in the San Antonio markets allowed Wellvana to fully develop its core business and operational models, which are adapted to address individual market characteristics.
Prior to each CIN launch, the company undertakes a thorough analysis of population, case mix and risk factors, technologies, analytics, processes and other operational needs for each geographic market.
Commercial market entry requires that Wellvana engage early-on with both independent physicians who provide quality care and with one or more payers who subscribe to the Wellvana model, Holt explained.
Across all its interactions, building trust is a universal ingredient that takes time and effort to earn, said Holt.
Fortunately, the CEO said, physicians are "extraordinarily objective" in analyzing options and are "highly reactive" to presentations of data and thorough documentation.
Therefore, Holt said he expects to do a lot of missionary selling -- building relationships with individual respected physicians, and telling the Wellvana story to physicians groups, hospital systems, potential investors, and others.
Wellvana, he said, can now clearly demonstrate how its model satisfies quintuple imperatives of healthcare service delivery: Right care. Right Place. Right Time. Good patient experience. And, good overall clinical experience among physicians.
He said he has experienced no pushback from physicians regarding Wellvana's premise that physicians' independence and satisfaction are enhanced when incentives, standards and expectations are aligned.
Equally important, Holt said that while the Wellvana model can be described as "disruptive" to the status quo, it is also true that "we're really trying to do what at another time might have been obvious to the casual observer" of U.S. healthcare's challenges.
In a very direct manner, Wellvana tells physicians -- who can be either investors or non-investor participants in a given local network -- that if they participate they will be provided support the company believes helps ensure them financial stability, while improving healthcare outcomes and reducing the cost of healthcare. Related: See its CIN legal and regulatory requirements here and FAQ content, here.
In its messaging to Employers, the company states, in part, "Wellvana is the future of healthcare. We are a network of the highest caliber physicians, surrounded by a team of care coordinators, health coaches, patient navigators, and world-class technology all focused on keeping employees healthy."
In equally to-the-point communications directed to industry brokers, Wellvana says, in part, "We have built a full network offering that includes the best physicians across a variety of specialties and geographies. Our physicians are clinically integrated and directly incentivized to save your clients money. As an independent network, our loyalty lies with our patients and not a third party; like a hospital system or a traditional fee for service health plan. Our physicians are supported by our local care management team and a select group of hand-picked hospitals, ancillary services & post-acute facilities."
Charlie Martin
Anyone who might be inclined to discount the earnestness of those Wellvana messages either (a) hasn't been paying close attention; or (b) should check the quotes from Charlie Martin that have for some time been prominently displayed on the Martin Ventures website, including:
"Healthcare [in the fee-for-service model] is no longer about healing. It is about keeping patients alive by treating them as much as we can and as often as we can. Only when a patient is dead are they no longer a profitable endeavor."
"The healthcare system is a goldmine for the people running it. Greed is driving the industry and the industry is being operated on the backs of common, unassuming Americans."
"Readmissions are a problem because there are too many admissions in the first place. Hospitals are not incentivized to treat patients in a way that keeps them out of the hospital. In our fee-for-service world, it's just not profitable."
In line with Martin's analysis, the Martin Ventures site says the firm looks to build and invest in firms that address one or more of three sector opportunities (quoting):
Optimize Existing Healthcare Providers by helping hospitals, physicians and nurses to reduce costs, increase revenues, and gain new efficiencies
Innovate New Models of Care which ensure that care is delivered consistently in the most clinically-effective, cost-effective venue of care, which may range from hospital to home
Empower the Healthcare Consumer to be more informed and engaged in the control of their health and wellness
Asked about direct competitors, CEO Holt cited none, explaining that he senses that most other entrants tend to work within "a single book of business" -- for example, only Medicare Advantage, only fee-for-service without capitation, only with primary care physicians, or in a single geographic area, etc. -- whereas Wellvana is not limited in those ways.
Holt added that the nation's increasing emphasis on value-based care probably will probably lead closer to adoption of "global" or full capitation reimbursement regimes. For now, forms of capitation are among options for consideration ad hoc.
Holt is age 63 and Martin is, according to filings online, age 77. Asked about eventual exit scenarios, with emphasis on the next five years, Holt acknowledged that organic and inorganic growth-funding options will naturally be examined, periodically.
That said, he emphasized, "My interest here is in accomplishing something that is truly transforming. Clearly we have the [financial] means to do it, but i think we're [also] doing it out of a labor of love."
Holt added that he, Martin and others who are shaping the company want "to create value and support physicians and allow them to be independent and do what they do best. I don't think we'd consider any new model or change that would not facilitate the most effective and efficient [medical] practice."
Other Wellvana co-founders include Chief Medical Officer Jairo Melo, Physician Partner Saleh Jaafar MD, and Chief Development Officer Mike Platek.

The company's IP attorney of record on the Wellvana U.S. trademark's registration is Edward Lanquist, managing director of the Patterson Intellectual Property Law PC. Management has not disclosed current advisors.
In a recent VNC interview, Holt said he is currently working mainly from home in the Indianapolis area, with visits to Nashville and to the company's growing number of markets.
The new CEO has more than 30 years of prior healthcare provider and administrative experience.
He is a former VP and deputy chief medical officer of Louisville-based Humana Inc., where he oversaw the physician enterprise, corporate clinical strategy and value-based care, according to a Wellvana press release.
He completed his undergraduate double-degree biology and chemistry studies, plus his medical degree, and his residency in Family Medicine at Indiana University. He earned his Master of Medical Management degree at Tulane University. He also completed a fellowship for physicians at the University of North Carolina at Chapel Hill.
Prior to Humana, Holt was EVP/COO St. Vincent Health System, a multi-hospital system in Indiana. He is past president of the Indiana Medical Licensing Board and past president of the Indiana Academy of Family Physicians.
He retired from U.S. military service as a pilot-rated major general. His career included services as a flight surgeon and as a pilot of F-16 and F-4 fighter aircraft, during assignments with the U.S. Air Force, Indiana Air National Guard and Minnesota Air National Guard. He also served as a special assistant to the Commander, U.S. Africa Command (AFRICOM).
The aviator said he still regularly flies his Cessna Citation business jet, and has occasionally flown an Aeronca Model 7 Champion (Champ).
Holt and his wife Marie Holt DDS, who has built her own dental practice in Fishers, Ind., near Indianapolis. They are parents of two sons who are both pursuing law careers.
Healthcare entrepreneur and reformer Charlie Martin has long spoken of what he sees as the need to disrupt the structure, incentives and economics of the U.S. healthcare delivery system, in the interest better care at reduced costs.
With that in mind, see one key article here, and our fuller coverage of both Martin and Martin Ventures. VNC
. last edited 1642 17 June 2020
---