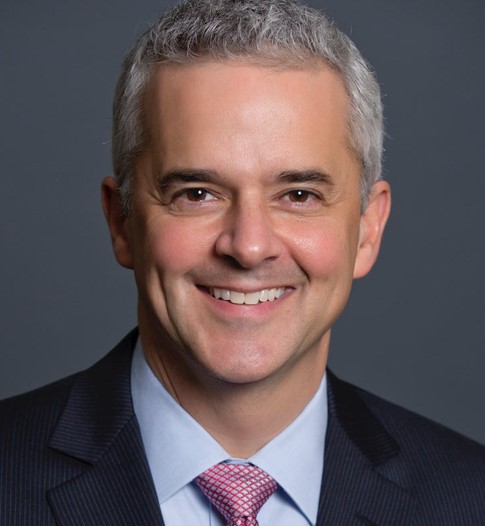 Update: Dec. 23, 2022 - BehaVR today filed with the SEC here for a target-$20MM Series B raise, which includes the previously reported first close. Dec. 13, 2022 - BehaVR announced its merger with UK-based OxfordVR and its co-lead role in a Series B push that had its first close at $13MM. The firm will be led by Behavr CEO Aaron Gani. Press release here.-Ed.
NASHVILLE is the "center of gravity" for BehaVR Inc., as the six-year-old company advances its digital therapeutics for behavioral health using virtual reality technology, CEO Aaron Gani told Venture Nashville.
This week, BehaVR is the lead corporate sponsor for the 6th Annual Virtual Reality and Healthcare Global Symposium, which runs through tomorrow at a Vanderbilt University.
BehaVR, which has raised about $13MM in outside investment since inception, maintains headquarters-level presence in both Nashville and in Elizabethtown, Ky.
Gani confirmed he retains controlling interest in BehaVR, which is soon likely to begin raising Series B capital.
Gani has previously described Music City as America's "health innovation capital."
Nashville is both the "starting point" for future growth of both the business and its team, said the CEO, who maintains offices in the Music Row area here, as well as in Elizabeth, Ky.
BehaVR has about 35 employees companywide, a number that Gani said is projected to double by year's-end.
Several BehaVR employment opportunities appear on LinkedIn here. The current team is concentrated in Nashville and in the Louisville area, though other team members are widely dispersed elsewhere.
In the past six weeks, the company has announced appointment of Chief Clinical Officer Risa Weisberg PhD; and, Chief Platform Architect Patrick Murta. Their LinkedIns show them currently based in Boston and Louisville, respectively.
In 2016, Gani -- who is the Toronto-born, Kentucky-reared former CTO of Humana in Louisville -- founded BehaVR.
He soon gained personal investment by former U.S. Senate Majority Leader Bill Frist MD, who is also a partner in PE CresseyCo and co-founder and partner in Nashville-based VC firm, Frist Cressey Ventures.
BehaVR's future prospects for delivering its offerings to customers nationally and globally from Nashville seemed enhanced by its 2020 announcement of its partnership with and investment from Sumitomo Dainippon Pharma Co. Ltd. (Osaka).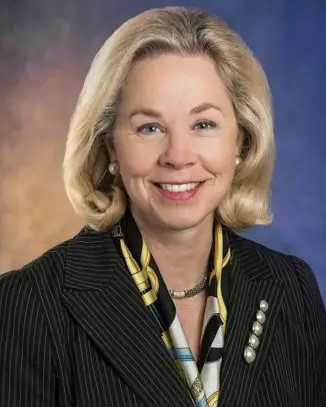 Phoebe Wood
Individual investors in BehaVR have thus far included David Jones, better known as the Louisville-based chairman and managing director of VC Chrysalis Ventures, as well as current director and erstwhile chairman of Humana Inc.
Another individual investor is Phoebe Wood MBA, founder and principal in CompaniesWood Properties LLC of Louisville. Wood created her firm in 2008, after a career that included very senior executive roles and-or directorships with Brown-Forman, Coca-Cola Enterprises, Atlantic Richfield, Propel (Motorola), and others.
Other investors have included City Light Capital (New York), Arkitekt Ventures (NY), Kentucky Science & Technology Corporation (Lexington-Louisville), Future Labs Capital (Boston), Poplar Ventures (Louisville), Confluent Health (Louisville), and Thornton Capital (Louisville).
Six months ago, BehaVR announced it would partner with a strategic investor, Sumitomo Dainippon Pharma Co., Japan, to develop and commercialize "both prescription digital therapeutics and general wellness products for treatment of social anxiety disorder (SAD), generalized anxiety disorder (GAD), and major depressive disorder (MDD). In a 2020 BehaVR press release, the company Sumitomo's role in some related work would be fulfilled by a Sumitomo subsidiary, Massachusetts-based Sunovion Pharmaceuticals.
BehaVR previously disclosed that Sumitomo had agreed to pay BehaVR $5MM in upfront payments; up to $18MM in development milestone and R&D support payments, on top of commercial and operational support fees; and, up to $140MM in milestone payments conditional upon commercial success. Moreover, BehaVR will receive tiered royalties from the global sales of the DTx products. In a 2020 release Sumitomo
Gani has previously said that BehaVR management hopes to eventually have multiple corporate partners.
VNC research indicates BehaVR's digital therapeutics offerings are generally viewed as a subset of software as a medical device (FDA background here on SaMD).
Mindfulness and other
learning options,
with digital
therapeutic tech
Gani emphasized in a VNC interview that in its current growth phase, BehaVR's "digital-therapeutics" platform supports education, engagement and resilience-oriented skill-building among those who use the offerings to help themselves or others build emotional-response regulation and management skills that come into play when people are dealing with stressors associated with daily routines, trauma or related factors.
By offering its proprietary digital therapeutics platform, the company seeks to contribute toward improvement of healthcare access and delivery, and, thereby, toward improved patient outcomes and experiences via "personalized and progressive treatment" that helps "educate, motivate, and activate individuals to make long-term, sustained improvements to their health," according to a recent BehaVR release.
In-line with the foregoing emphasis, the company currently makes no claims that its engagement and training offerings are effective in diagnosing, treating, curing or preventing maladies.
The company's current service focuses include providing neuroscience education that supports management of chronic pain; and, which supports maternal healthcare, with emphasis on postpartum care. A Ganni presentation on related matters is available via a brief conference video here.
At deadline for this story, BehaVR's links to the company's board of directors and to its scientific advisors were not activated.
However, LinkedIn indicates that BehaVR directors include, possibly among others, Sumitomo Frontier Business Office Senior Director Takehiko Nomura; and, Tamara Elias MD, who is Merck's VP and Head of Global Partnerships and innovation.
Also according to LinkedIn, a Behavr advisory board includes Adaeze Enekwechi PhD, who identifies as an operating partner of Welsh Carson Anderson & Stowe, among other interests.
VNC notes that, earlier today (March 3) in Japan, Sumitomo released a new corporate business plan, in which is digital innovation both in developing products, services and solutions, and in corporate operations is a pivotal component.
Among notable elements in the Sumitomo plan is the principle of "Society 5.0," more detail on which is here and here.
Asked about BehaVR's outside advisors, Gani said the relies on attorneys with Waller Lansden and with McDermott Will & Emery (Boston). Its accounting is handled by Venture First, in Louisville.
Regarding competitors: VNC's brief research shows that interest in VR applications along the lines of those discussed here has increased during the past decade or more, and has been given additional impetus during the pandemic. Our scan suggests there's often more concern about the imagined cost of implementing these technologies at scale, than there is regarding the effectiveness of VR-enabled programs and resources. Business models and other aspects of startups that seem directly or closely comparable -- from the Bay Area to Germany, and other points on the compass -- are diverse, making speedy topline comparisons difficult.
Gani, now 54, earned his MBA, as well as a certificate in health-sector management, at Duke University's Fuqua School of Business, and earned his master's in predictive analytics at Northwestern University. He earned his bachelor's in business management at the University of Louisville. His LinkedIn here. An earlier Q&A with Gani was posted by Kentucky Science & Technology Corporation, right here.
This week's symposium at Vanderbilt's Student Life Center is being conducted under the banner of "International Virtual Reality in Healthcare Association (IVRHA)."
The IVRHA symposium is a project sponsored by a network or consortium of businesses and other thought leaders on population health and related issues.
This week's event in the Student Life Center at VU is overseen by Washington, D.C.-based Bob Fine, who apparently owns several social media- and thought leadership-oriented businesses, including Cool Blue Media (The Social Media Monthly, and others titles) and VRVoice.co.
VNC research indicates Fine has previously allied with Reach Thought Leadership, a nonprofit forum and thought-leadership group, based in San Diego. Fine has apparently also previously allied with such organizations as D.C.-based XRA Association, according to information online.
With the symposium underway, VNC has not yet been able to connect with Fine for further information.
Other Venture Nashville coverage of BehaVR is here. VNC

.last edited 0510 4 March 2022
---