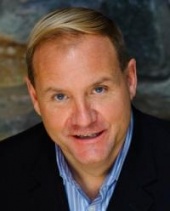 Updated: OptioLabs announced April 27, 2016 its partnership with Ridge Global. Sept. 30, 2015 the company announced its integration partnership with AMD. It announced further key hires Aug. 13, 2015, release here. Optio announced 8 April it had acquired Baltimore-based Oculis' CTO Bill Anderson, Ph.D., other developers and assets. Our original story, below.-Ed.
OPTIO LABS, which does most of its Android mobile-security and productivity solutions development in Nashville, is likely to consider a "pretty significant B-round in late 2015 or early 2016," said CEO Gregg Smith.
A year ago today, Optio Labs announced completion of a $10MM Series A capital raise, led by its Boston- and London-based parent, Allied Minds (LSE:ALM).
Smith said the company and its parent would "absolutely" be interested in talking with additional investor-partners, should the next letter-round proceed.
Allied Minds, which began operating in 2006 and spawned an IPO in London in June 2014, is sector-agnostic as it seeks technology development and commercialization opportunities.
It lists Vanderbilt University among its federal and institutional partners. At its mid-2014 IPO ($212.2MM gross proceeds) ALM had 18 operating subsidiaries. Its market cap at the close in London today was roughly USD 2BN.

Smith, 52, and Chief Science Officer Jules White, 36, confirmed that the majority of Optio's roughly 15 developers are in Nashville.
The company is building a "world-class" technology team and its software complement could grow to 25 by year's-end, said Smith, who joined Optio about 100 days ago, from Bethesda, Md.-based Koolspan, a computer and network-security applications specialist. Smith's LinkedIn is here.
The growth in its software-engineer ranks reflects the fact that in the three years since VNC's previous story on Optio, the company has moved from developing intellectual property, to operating as a product company, said Smith.
Jules White, Ph.D.
White is an assistant professor of Computer Science within the Vanderbilt University School of Engineering, and he continually scouts for talented engineers within Vanderbilt and its Institute for Software Integrated Services (ISIS), and alerts Smith to potential candidates.
White said recruiting and keeping developers in Nashville has gotten a boost from several sources, most recently Google's announcement in January that Nashville made the cut for installation of Google Fiber, which not only supports tech-business operations, but generally raises the Tech profile of the city.
Smith noted that recruitment efforts are helped along by the fact that the mobile-security space is so hot in the minds of young engineers, and the fact that the field is rather sharply differentiated from most jobs in the Healthcare sector.
Well before Optio's next capital decision is made, the company will be making further noise about its innovations. Some Optio news is likely to pop during EMC Corporation's encryption and security-oriented RSA Conference, in April in San Francisco, said Smith.
Android-centric Optio is already selling OptioCore, "a high-fidelity policy engine for mobile devices." Smith said its second product, code-named Grizzly, will debut at RSA, but neither he nor White would elaborate.
When subsequently asked about key elements in the company's innovation roadmap, White said, in part, that "Android still has significant issues with malware and your ability to monitor what's going on with devices and know that you've secured all the devices in your enterprise." Given that mobile platforms are "targeted heavily" by malefactors, "a lot of organizations would like to have greater confidence that they are stopping those threats on their devices; and, OEMs would like to help customers be confident that they don't have anything [malicious] going on in their devices," White added.
No telling how many candidate products the Optio crew has up its collective sleeves.
For instance, as previously reported by VNC based on a 2011 arsTecnica story, White once placed some hope on technology that could "remotely wipe sensitive data from mobile devices when a participating device-user leaves a specific geographic location or space, thereby helping to ensure that sensitive healthcare."
Nowadays, that concept might pulsate with something like Snapchat energy.
The company continues to build its management ranks. Smith said that Optio's recently announced chief technology officer, Bryan Glancey, spends a good bit of time in Nashville and has not yet chosen his home-base city. Glancey is among the original owners of Optio Labs; and, his career has included key mobile-security and encryption leadership roles with Samsung and others, according to his LinkedIn.
In addition to its Nashville office off West End Avenue near Vanderbilt, Optio Labs' headquarters is at the University of Maryland Baltimore County campus, in Baltimore; and, the company has an office in the Washington, D.C. area.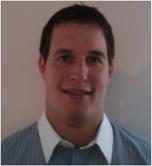 B3's Dougherty
VNC also reported in 2012 that Co-founder Brian Dougherty was Optio's only Nashville-based resource other than White.
In December, Dougherty left Optio to serve fulltime as COO in Build3 Software, which says it has presence in both Nashville and Boston. Jumpstart Foundry Chairman Vic Gatto is listed as chairman of its board. Dougherty, who holds Vanderbilt School of Engineering Ph.D. and Master's in computer science, has been involved to varying degrees in Build3 since its inception in 2013.
Previously reported major shareholders in London-traded ALM have included Invesco and ALM Executive Chairman Mark Pritchard, among others.
Allied Minds plc's website lists advisors including UK offices of Jefferies, Numis Securities, FTI Consulting, DLA Piper and KPMG. VNC